How to Create Stellar Niche Paid Ad Campaigns
If you've been creating paid ad campaigns for a while, you've likely noticed how competitive online advertising has become. Businesses are spending more and more money on paid ad campaigns to attract a growing number of online users.
However, it's important to recognize not everyone is in your target audience. There are a billion social media users, but your business may only be relevant for a few thousand.
It's time to stop wasting money advertising to users who will never convert. Instead, you need to find your "ideal" users and create stellar niche paid ad campaigns to convert them.
Paid Media Vs. Owned Media Vs. Earned Media in Niche Markets
It is easy to confuse the terms (paid media, owned media, and earned media), as they all pertain to marketing, but address different types of ads.
When you pay money to a third-party channel like a regional magazine to advertise your business, it's called "paid media."
Here is an example of paid media on Twitter.
If you post photos, videos, and other types of online content about your company on your owned social media channels, it's called "owned media."
Here is an example of owned media.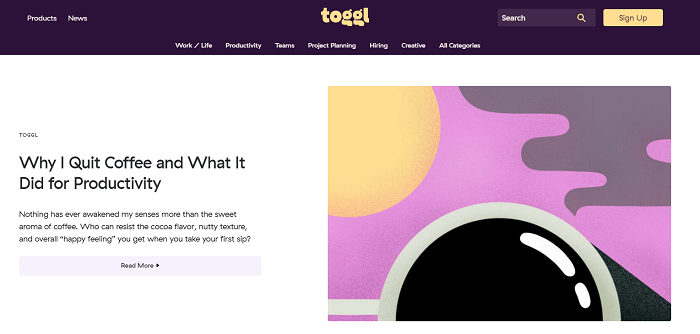 When people organically feature your content (without you paying for it), it's called "earned media."
These include:
sharing your business post on their LinkedIn Page
retweeting your content
posting photos and videos about your products and services on their personal blog, etc.
This graphic by Oneupweb further explains the differences between paid media, owned media, and earned media:
How to Create a Successful Niche Paid Media Campaign
Now you know you shouldn't market your business to everyone, so your next question is how do you find the right audience so you can focus your ads (and ad spend) on the right audience.
We'll discuss and answer those and other niche paid media campaign questions next.
1. Identify/Research Your Target Audience
Identifying your target audience is one of the most important steps to launch a successful niche paid media campaign.
Don't know where to start? Here are a few ways to research your target demographics effectively.
Create a Buyer Persona
What does your target audience want? Find out by creating a buyer persona. Build an example profile of your ideal customer.
What is their age? Which social media sites do they use? Why do they want to buy your product? What problem do they want to solve?
Answering these questions will help you add nuance to your profile.
Work With Pain Points 
The key to success when creating a buyer persona is not in having a comprehensive psychological profile of your audience, but rather knowing their pain points so you can present your business as a solution.
Make a list of things that bother your target customer, and see how you can position your products and services as a "relief."
For instance, the team behind Tinder, a popular dating service, may market themselves to young adults who feel lonely by positioning their brand as a way to meet new people and form meaningful connections.

2. Determine a Campaign Budget
Once you identify your target audience, it's time to start working on the niche paid media campaign.
Start by thinking about your budget. Don't set an arbitrary figure that you "think" will be enough. Look at the hard data.
Ask questions like:
What were your sales in the last few months?
What is the return on investment from previous niche paid ad campaigns?
What is your company's financial position at this moment?
This may help you come up with a number that offers plenty to work with without overspending.
It also helps if you know which platform you want to work with. Look at the advertising rates on Instagram, Facebook, Google, or whatever other channel you want to use.
Here are factors to consider when setting a budget for your niche paid media campaign.
cost per click/view/conversion on different platforms
typical return on investment for every dollar spent
the percentage of your target demographic using the particular platform
Pay attention to where most of your customers come from—that platform will be a good place to start.
3. Identify Your Paid Media Goals
Setting goals for your niche paid media campaigns helps you track, measure, and improve their performance.
For best results, remember to set SMART goals. These are Specific, Measurable, Achievable, Realistic, and Time-bound.
For instance, setting a goal to attract 1 million YouTube subscribers through Facebook marketing isn't "SMART."
A better alternative could be:
"Our team will spend 3 hours per weekday posting 1 video on our official Facebook page at 4 pm when the audience is most active, and spend $20 promoting it through Facebook ads with a long-term goal of attracting 50K YouTube subscribers over the next six months."
4. Choose Your Paid Media Format
The right paid media format will depend on your target audience research, budget, campaign goals, and brand.
Display ads work well for businesses that want to catch the user's eye. Restaurants, fashion brands, and tourism companies often use display ad campaigns to showcase their businesses.
Paid ads like the ones you see on Google (see below) are ideal for text-focused businesses like writing services, digital marketing teams, law, and agencies.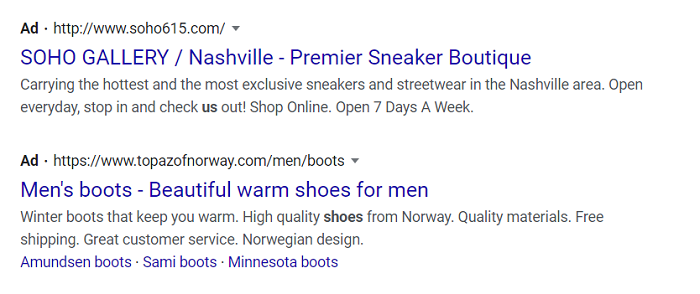 Another option for niche paid ad campaigns could be influencer partnerships. An increasing number of businesses are working with people with large social media followings to promote their products.
They are often effective because:
Influencer campaigns can be personalized.
They increase brand awareness through word of mouth.
They help you build trust and credibility by leveraging somebody else's audience loyalty.
As a niche business, however, I'd recommend looking for micro-influencers with more targeted audiences. They tend to charge less but give you access to a carefully curated audience.
5. Choose Your Ad Platform
Once you narrow down your niche paid media campaign goals, audience, and format, you need to choose a suitable platform. This could be social media apps like Facebook, or search engines like Google.
I don't recommend using all the platforms at once, as it can be difficult to master the nuances and optimize multiple campaigns at the same time.
Instead, pick one or two that seem most relevant for your business.
For instance, a photography business may see better results with a niche paid media campaign on Instagram compared to Twitter, since users interested in photography are more likely to use photo-focused platforms like Instagram.
If you want to create an interactive campaign, use chat-focused platforms like Twitter, Facebook, and even Reddit. These tend to be more active and promote engagement due to their user-friendly setup.
Platforms like this work well for giveaways and contests where you need a lot of audience interaction and informal sharing.
While it's crucial to create well-developed niche paid ad campaigns on one or two platforms, diversifying your efforts is also important. This doesn't mean using all the platforms.
Instead, diversifying your marketing efforts means experimenting with different formats (see the section above), changing the type of content you post (photos vs. videos), and occasionally cross-posting on different pages.
6. Create Your Paid Ad Campaign Copy
No matter which platform you use and what your budget is, the results of your niche paid ad campaign come down to your ad copy.
The key lies in making sure your ad copy is engaging, appealing, and offers enough information to drive the viewer to click.
If you're not sure where to start, here are the essential elements to include:
what your business is about
pain points of your customer
why or how your business is a solution
why you and not your competitor
what action the reader needs to take (subscribe, share, etc.)
what is the time commitment (for example, download in one click)
I also wrote a whole post on PPC ad copywriting to help you create engaging copy.
7. Get Very Specific With Targeting 
You've decided on a platform, format, budget, audience, ad copy, and your campaign is ready. What next?
You need to get specific with your targeting.
Remember, not everyone is your audience. How do you make sure your ad is reaching the right people?
Most advertising platforms offer detailed targeting options for your niche paid media campaigns.
For example, Facebook offers pretty robust options for targeting your campaign to a very niche group of people.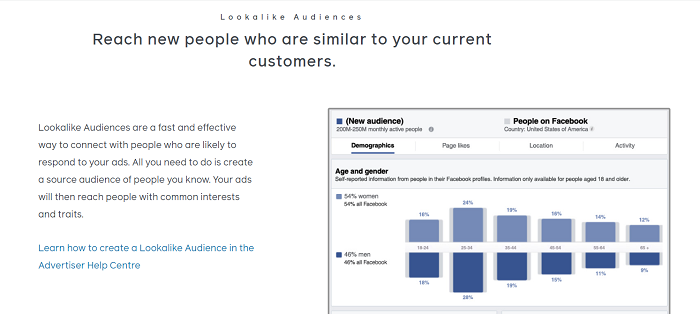 Use these options to set targeting settings based on your buyer persona, as discussed in the first section of this article.
Instagram, Reddit, Google Ads, and others have similar targeting options.
8. Target High-Intent Keywords
An important part of targeting your marketing efforts includes using high-intent keywords.
How do you find suitable high-intent keywords for your business? It's all about keyword research.
Look at your competitors. What are they using? How are they using these keywords? Which ones are and aren't suitable for your business? Which keywords can form a solid base for your niche paid ad campaign?
You can also use online tools like Ubersuggest, Google Keyword Planner, Ahrefs Keywords Explorer, and Moz Keyword Research for better results.
3 Bonus Tips for Successful Niche Paid Media Campaigns
Now you've learned how to create stellar niche paid ad campaigns. Here are fast tips that will help your campaigns get better results.
1. Personalize Your Niche Campaigns
Studies show using someone's name can have a powerful attention-grabbing effect. Use your readers' names in the ad copy, especially if it's a newsletter or a sign-up form, so they feel more connected to your brand.
Consider using dynamic keyword insertion, which adjusts copy and images based on user behavior.
2. Include Videos in Your Ad Campaigns 
Reports show people remember messages delivered via a video better than messages read through text (blogs). Leverage this finding by incorporating more videos in your niche paid ad campaigns.
You don't need 15-minute videos to get good results. Even a 2-minute video is great for grabbing attention.
3. Leverage Ad Retargeting
If your targeting efforts are fairly successful and you see users partially converting (subscribing but not buying, or adding items to the card but not completing the transaction), use retargeting.
Retargeting options on platforms like Facebook and Shopify let you offer gentle nudges to users.
You can also retarget users who bought from you once but may have dropped off the radar now.
Frequently Asked Questions About Niche Paid Media Campaigns
Are Niche Paid Campaigns More Expensive?
Niche paid ad campaigns are not more expensive than typical ad campaigns. In fact, they may be cheaper because you're advertising to a smaller pool of people.
How to Make Niche Campaigns More Effective?
You can make niche paid ad campaigns more effective by leveraging influencer marketing, using intent-based keywords, doing thorough market research, and continually monitoring and improving the content and performance of your campaigns.
How Do I Incorporate Pain Points in Paid Media Campaigns?
Create a thorough buyer persona to understand your target user's needs and pain points. You can also use surveys, track online activity, or simply ask frequent users about their key concerns to get in-depth information about customer pain points.
How Do You Retarget Users in Niche Paid Media Campaigns?
Use online tools offered by Facebook, Shopify, and Instagram to retarget past users with new ad campaigns. You can also use "abandoned card recovery" features to retarget users who browsed through your products and added them to the cart but didn't finish the transaction.
Niche Paid Media Conclusion
If targeted correctly, niche paid media campaigns are often cheaper and more effective.
Using simple strategies like the ones listed above may help you find your target audience, convert more users, and stand out from the competition.
If you'd like more resources about creating paid ad campaigns or need more help to get started, check out hundreds of free blog posts on my website, or reach out for personalized help.
Which niche paid media campaign strategy will you try using today?
See How My Agency Can Drive Massive Amounts of Traffic to Your Website
Content Marketing – our team creates epic content that will get shared, get links, and attract traffic.
Paid Media – effective paid strategies with clear ROI.
How to Manage Your Online Brand?
You might be asking yourself, "Why do I need to manage my online brand?" It's a valid question, especially if you're not sure what managing your online brand means precisely.
In short, managing your online brand is the process of taking control of how others see you and your business online. This can involve creating and maintaining a strong presence on social media, developing positive reviews and testimonials, and monitoring your web analytics to track progress.
By taking the time to manage your online brand, you can improve your chances of success in today's digital age.
In this article, we'll explore some key reasons why managing your online brand is essential.
What is an online brand, and why do you need one?
Your online brand is the way you are perceived by others online. This includes your website, social media profiles, online reviews, and all other digital real estate that represents you when someone searches for you or your business.
It's important to have one because it helps your potential customers get to know, trust, and like you before they buy anything from you. A strong online brand can also help you attract new customers and grow your business.
It's good to remember that your online brand is the first thing people will see when they search for you, so it's important to make sure it represents you and your business well.
How to manage your online brand for success?
Your online brand is your reputation. It's how people perceive you when they see your name, read your work, or interact with you online.
A strong online brand can help you attract new clients, collaborators, and opportunities. But how do you create and manage your brand for success?
1) Consider what you want your online brand to convey.
Are you an expert in a certain field? A thought leader? A creative visionary?
Once you know what you want your brand to communicate, be consistent in everything you do online.
Use the same name, photo, and bio across all of your social media platforms. Post regularly about topics related to your brand, and make sure the tone of your posts is consistent with the image you're trying to convey.
2) Interact with other people online in a way that reinforces your brand.
When someone mentions you in a post, thank them publicly. If someone leaves a negative comment on one of your posts, don't delete it – instead, respond politely and professionally.
By managing your online brand thoughtfully and proactively, you can set yourself up for success both online and offline.
3) Monitor your web analytics to track your progress.
Use Google Analytics or another web analytics tool to track how people are finding you online and what they're doing on your website. This data can give you insights into what's working well and what needs improvement.
For example, if you see that most of your website visitors are coming from Facebook, you might want to focus on creating more engaging content for that platform.
Or, if you notice that people are spending a lot of time on your blog but not your sales page, you might need to work on driving traffic to your products or services.
4) Make sure your website represents your brand well.
Your website is often the first thing people will see when they search for you online, so it's important to make sure it's up-to-date and represents your brand well.
Update your website regularly with new blog posts, photos, and products. Use attractive visuals, easy-to-navigate menus, and clear calls to action.
If you're not sure how to create a website that represents your brand well, consider working with a web designer or developer.
5) Pay attention to your social media presence.
Social media is a powerful tool for managing your online brand. Use it to connect with your audience, share your work, and promote your products or services.
Be sure to post regularly, interact with others, and use hashtags and keywords that will help people find you. You can also use social media ads to reach a wider audience or promote specific products or services.
6) Monitor your online reputation.
Use Google Alerts or another tool to monitor your online reputation. This will help you stay on top of what people are saying about you online and take action if necessary.
For example, if you see a negative review of your business, you can reach out to the customer directly to try to resolve the issue. Or, if you see someone spreading misinformation about your work, you can correct it.
7) Manage your online brand proactively.
The best way to manage your online brand is to be proactive. Be thoughtful about everything you do online, from the content you post to the way you interact with others. By taking control of your online presence, you can set yourself up for success both professionally and personally.
By following these tips, you can create and manage an online brand that will help you achieve your goals.
The benefits of having a strong online brand
Let's look at a few benefits of having a strong online brand:
1) Stand out from the competition.
With so much noise online, it can be difficult to stand out from the crowd. But if you create a well-defined brand, you'll be better able to cut through the clutter and attract attention.
2) Build trust and credibility.
A strong online brand can help you build trust and credibility with your audience. If people know what to expect from you, they're more likely to trust and respect you.
3) Connect with your audience.
By definition, a brand is a way of differentiating yourself from others. But it's also a way of connecting with your audience on a deeper level. When done well, branding can create an emotional connection between you and your audience.
4) Drive traffic and sales.
A strong online brand can help you drive traffic and sales. If people are familiar with your brand, they're more likely to buy from you. And if they trust and respect you, they're more likely to tell others about you.
5) Increase your visibility.
A well-managed online brand will increase your visibility online. When people search for you or your business, you'll be more likely to show up in the search results. And when people see you frequently in their feeds, you'll be more likely to stay top of mind.
6) Attract media attention.
A strong online brand can help you attract media attention. If you're known for something specific, journalists and bloggers will be more likely to write about you. This can help increase your visibility and reach even further.
7) Enhance your career prospects.
Your online brand can have a big impact on your career prospects. If you're looking for a new job, employers will likely research you online. And if you're an entrepreneur, investors will want to know more about your brand before they invest in your business.
8) Make a positive impact.
Finally, a strong online brand can help you make a positive impact in the world. If you're passionate about something, you can use your platform to raise awareness and advocate for change.
The importance of staying consistent with your branding strategy
As you can see, there are many benefits to having a strong online brand. But it's not enough to just create a brand—you also need to be consistent with your branding strategy.
When it comes to branding, consistency is essential. Your audience needs to know what to expect from you, and they need to see that you're consistent in your messaging and your visuals.
Here are a few pointers if you're not sure how to stay consistent with your branding:
1) Define your brand.
The first step to being consistent with your branding is to define your brand. What do you want people to think of when they see your name or your logo? What do you want your brand to represent?
2) Create guidelines.
Once you've defined your brand, it's time to create guidelines. These guidelines should include everything from your mission statement to the colors and fonts you use in your branding. By having a set of guidelines, you'll be able to ensure that all of your marketing materials are on-brand.
3) Train your team.
If you have a virtual assistant or team, it's important to train them on your branding guidelines. Make sure everyone knows what your brand represents and how they can help you maintain a consistent brand identity.
4) Monitor your brand.
Once you've launched your brand, it's important to monitor it. This means paying attention to how people are reacting to your brand and making sure that you're still presenting yourself in the way you want to be seen.
5) Be prepared to adjust.
Finally, be prepared to adjust your branding strategy as needed. As your business grows and changes, your branding will need to change with it. By being flexible and willing to adjust, you'll be able to ensure that your brand is always relevant.
Wrap Up
A strong online brand is essential for any business or individual. By definition, your online brand is the way you're perceived by others online. And while that may seem like a superficial thing, the reality is that your online brand can have a big impact on your business or career.
If you're not sure how to create a strong online brand, start by defining your brand and creating guidelines. Then, train your team on your branding strategy and monitor your brand over time. And finally, be prepared to adjust as needed.
About:
Oscar is a passionate full-time blogger and a part-time author. In his personal blog OssieRodriguez.com, he writes about software, online influence, and different business models.