How to Target Generation X Through Paid Ads
Finding new audiences to target is a constant challenge for marketers. If you've never tried marketing for Generation X, you could be missing out on a valuable group of consumers.
Why should you customize ads for a Generation X target market? Your customers are individuals, but they also belong to a group based on what year they were born. As unique as each might be, they move through some experiences and stages of life together.
What makes Generation X so valuable? We'll take a look at who these consumers are, what experiences might influence how they respond to advertising, and a few best practices to make sure you hit the mark with your ads.
How Old is Generation X?
1965 to 1980 are typically known as the Generation X years.
The name "Generation X" was adopted from a 1991 novel written by Douglas Coupland called Generation X: Tales for an Accelerated Culture. Some say the name also gained popularity due to the generation's refusal to be defined. The X refers to the variable "x," allowing them to be named but perhaps not limited by one definition.
What is Unique About Generation X?
Generation X has often been ignored as marketers instead targeted the larger baby boomer and millennial generations. However, a look at their spending tells us that this is a worthwhile audience to target in our marketing.
While stereotypes can be harmful, we can look at their shared experiences to consider what motivates them, what they value, and what they might worry about in their current life stage.
The oldest of this generation grew up during the Vietnam War and the Watergate scandal. Others remember the Berlin Wall coming down.
Generation X adopted computers and the internet, lived through Y2K, and lived through the AIDS epidemic. Gen X is the first generation to have exposure to the internet for most of their lifetime, though most didn't have access in childhood.
People often characterize Generation X as self-reliant, adaptable, independent, and ethical, with "big picture" thinking. They are occasionally viewed as skeptical, but you could also call them critical thinkers. They're currently considered to be financially stable but also deal hunters.
Why You Should Target Generation X Through Paid Ads
Why should you target Gen X in marketing? Spending power is one reason. They make up about 25 percent of the population but bring home about 31 percent of the income.
There are about 65 million Generation X, and they outspend millennials by 41 percent and baby boomers by 18 percent.
What brands does Generation X like right now? In their top 10 brands, you'll find tech, retail, media and entertainment, automotive, and apparel companies. Other categories can include solutions for the worries they currently face, such as aging parents, preserving their health and wellness, protecting their families' safety, or helping them plan for retirement.
SaaS platforms offer flexibility and affordable ways to make consumers' lives easier and better, both of which appeal to Generation X.
Strategies for Targeting Generation X Through Paid Ads
It's wise to remember that the oldest of this group may act more like baby boomers, while the youngest may act more like millennials. Generation X marketing strategies should include paid search ads, email marketing, social media, and occasionally even direct mail.
Your online presence matters. Gen X shoppers tend to be careful researchers of companies and products before making purchasing decisions.
Ensure your website is clear, up-to-date, accurate, and full of reassuring information and reviews. If they don't like what they see online, they're going to move on, probably to one of your competitors.
Generation X is tech-savvy enough to use Google regularly and frugal enough to search for coupons and promotions. You can target them with promotional paid ads that use the language they're likely to use for this type of search. Ensure your ad copy uses terms like "discount" or "promo code," and be clear and authentic about your promotion.
Missteps to avoid? A strong sell isn't needed or welcomed and could be off-putting, so avoid overpromising. Additionally, 66 percent still shop in brick-and-mortar stores.
Run Paid Ads on Social Channels They Use the Most
Generation X consumers like social platforms, with nearly 78 percent of them being active on social media. Which platforms do they prefer? Statista shows:
76 percent use Facebook
70 percent use YouTube
47 percent use Instagram
40 percent use LinkedIn
39 percent use Twitter
Don't forget platforms like Pinterest and Etsy. Thirty-five percent of Pinterest users are between 30 and 49 years of age, and 27 percent are aged 50 to 64. The average Etsy seller is around 39 years old. The content on Pinterest leans heavily toward their interests, including DIY, cooking, and home projects.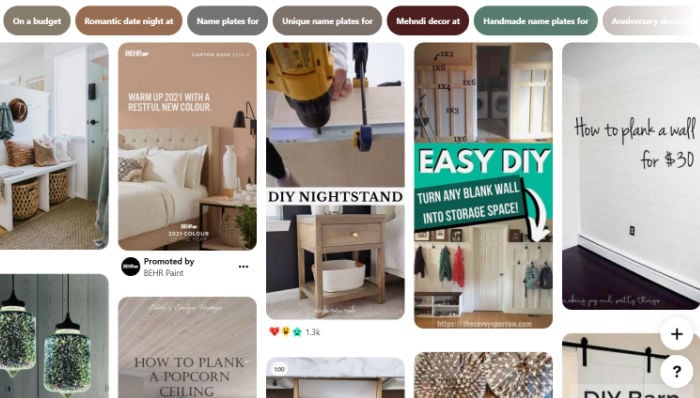 Create campaigns on each platform that target this group directly, and remember to use a range of ad types to ensure you're capitalizing on these channels. For example, knowing they are heavy Facebook users, you'll want to use all kinds of Facebook ads including images, dynamic ads, videos, and carousel ads to catch their attention.
Just remember that if they're following brands on social media, they're doing it to find out about promotions and discounts. Build some promotions and special offers into your social posting calendar just for followers and fans.
Create Ads That Appeal Specifically to Generation X
Generation X are loyal to their favorite brands but wary of invasive advertising. They don't enjoy aspects of digital marketing that seem intrusive to their personal lives and aren't fans of text messaging or retargeting.
They are more open to email marketing, and including offers and promotional codes in emails can be a great way to attract these customers.
Be authentic, and demonstrate that quality and service are essential elements of what you offer. You'll need to create ads that speak directly to them, with ad copy and messaging that speaks their language. Use images that reflect real people and the daily lives of Gen X.
They're mobile-friendly, and 90 percent of them own smartphones. Ensure your website and e-commerce store are optimized for mobile to deliver a great experience and convert visitors to customers.
Incorporate Reviews in Your Paid Ads for Generation X
Brand loyalty means building trust, and this generation wants social proof. Show and tell them they can trust you to deliver on your promises.
Share case studies, display testimonials, enable platforms that invite reviews, and share your best reviews via your advertising.
Enlist strategies to garner more reviews, then use them in your advertising. Use the insights you gain from studies to create ads that feel even more relevant and meaningful to your audience.
How can you inspire your customers to leave more reviews?
Offer multiple ways for them to leave reviews.
Make sure the review process is quick and easy for your customer to use.
Share positive reviews from other customers.
Offer incentives.
Respond to all reviews.
Work to find solutions with frustrated customers.
Watch for signs that your customer is happy enough to leave a positive review before asking. Good times to ask might be after they've expressed satisfaction, when they reordered a product, when they refer you to a friend, or mention or tag you on social media sites.
What can you do with the feedback you gain from customer reviews? Add snippets to your paid ad to help coax searchers choose your ad to click and use reviews, ratings, and testimonials in your ad creative.
Adding social proof to your paid search listings can help you stand out and increase click-through rate (CTR). This can increase your Quality Score, eventually lowering your costs per click (CPC) and increasing your sales.
Get creative and use customer reviews in paid social media ads, being careful to protect your customers' privacy. Add a quote or line of a testimonial to your email marketing. Add them to your homepage to help attract organic traffic as well.
Create Paid Ads That Appeal to Generation X Emotions
Generation X is currently at an age where nostalgia can be an effective element in advertising. They like reboots and throwbacks.
Is it that they're more emotionally connected to the past or nostalgic than other generations? Not necessarily. Generation X has access (and the first significant access) to all their memories and old favorites. They also have access to platforms that allow them to share this content and connect with others based on it.
Generation X is interested in past events, entertainment, pop culture, and music. Seventy-five percent of Generation X spends their YouTube time watching nostalgic content, such as videos relating to past events or people. They also like to watch video content to learn DIY skills and to follow news and current events.
This McDonald's commercial featuring Jason Alexander from Seinfeld has over 2.5 million views on YouTube. While there may be a few younger viewers catching these classics, you can bet that many Generation Xers remember watching it when it first aired on TV.
How can you use this in your advertising? Stir up nostalgia with throwback elements that remind them of their favorite TV commercials, programs, or movies from when they were younger.
Build and Advertise a Loyalty Program in Your Paid Ads for Generation X
Creating a loyalty program can be an excellent way to reach Generation X. Known for brand loyalty, Gen X is likely to appreciate and respond to companies who reward their loyalty.
They like to stick with brands they trust, so relationship building is important. Often overlooked by marketers, Generation X can be won over by feeling part of an exclusive group.
Building these connections over time will help ensure Generation X shoppers stay loyal and not wander to competitors. If you can show them you care with excellent service and programs that make them feel important, they'll stick around.
What should loyalty programs include? Generation X likes special treatment, limited offers, and extra attention on special occasions. They're likely to appreciate birthday promotions, recognition on special anniversaries, and special discounts and events.
Examples of Paid Ads for Generation X
The best Generation X marketing examples will use platforms that they use and target their interests and values. Typically, effective ads with this group will target Generation X marketing characteristics and use elements of nostalgia to help build connections quickly.
Watch for crossover ads that use nostalgia to catch the attention of Gen X, like the Domino's and "Stranger Things" commercial. In this ad, one of the main characters from a popular TV show of the past few years recreates a memorable sequence from Ferris Bueller's Day Off, a 1986 movie well-known to this generation.
Younger consumers will recognize the "Stranger Things" actor. Nearly every Gen Xer will catch the reference and the cameo from one of the original actors.
When a company decides to tap into "Transformers," "Teenage Mutant Ninja Turtles," and "Robocop," they're targeting a specific audience.
These movies came out during formative years for Generation X and when used in ads, can create instant rapport between a Gen X consumer and the brand.
Conclusion
It's true that each generational group behaves differently, has different motivations and views, and consumes media differently than the others.
Learn a little about how Generation X lives and what they love before writing your ad copy, then let your language and ad copy show that they are your focus. Often ignored, this "middle child" generation is likely to respond positively to being noticed and understood.
Learning more about these differences can help you target these groups with paid ads that are likely to resonate instead of blanket advertising that misses everyone.
Remember, you don't have to master this yourself! Reach out for expert help with digital marketing so you can connect with valuable audiences in effective ways.
What could targeting Generation X with paid ads do for your business growth?
How SEO Works in Digital Marketing
Search engine optimization (SEO) is an integral part of digital marketing.
SEO helps with brand discoverability. When done right, SEO can create the most consistent and by far the highest-quality traffic source which doesn't require on-going maintenance.
Yet, SEO is usually the most isolated part of the marketing. Whether it is an in-house team or a third-party service that's delivering your SEO campaigns, it usually exists on its own without really communicating goals, progress or results to the whole company.
This creates silos that can lead to poor results and even reputation crises.
How does SEO work in digital marketing and how can a business make it work better?
What is SEO?
SEO is a collection of tactics (content, technical, link building, even website security and usability) that ensures that your website is easy to understand for search engines.
Basically, it ensures a machine knows that your page will be easy to find to a human being who is looking to solve a related problem.
Search engine traffic is one of the highest-quality traffic for many reasons:
Unlike PPC (paid) traffic, it doesn't require an ongoing investment to keep coming
Unlike social media traffic, it doesn't require an ongoing work to keep coming
Unlike social media traffic, you are not interrupting people's browsing. Instead you give them what they were actually searching for.
In other words, it is consistent and it converts well. No other digital marketing tactic beats that.
Apart from driving direct traffic, search engine optimization helps build brand awareness by increasing your brand's organic findability.
Keep Your Whole Team Aware of Why SEO is Important
The great thing about today is that everyone understands the value of ranking high on Google! Sadly, however, many folks only know that they "need SEO" without having really understood what that means.
SEO these days is too hard for a digital marketer to do alone. Many SEOs find themselves in situations where an executive will simply come down and go "Why are we not ranking well for 'dingwobble'?"
Keep working hard with teams for them to understand how they contribute to the SEO process:
Product Marketers who are responsible for the business, personas and messaging understand that SEO is critical to driving the bottom line revenue numbers they are looking at. Part of the persona developing process should be the development of the "digital persona" – what websites and search terms are these people looking for? This helps the product marketer when it comes time to develop messaging, as that is going to be critical for developing the content, so the right search terms better be there!
Field Marketers responsible for the campaigns need to know how SEO fits within their campaign, how it in fact is core to our demand generation, and how to make sure to keep the campaigns integrated.
Marketing Communications is creating the content, so SEO should very well be top of mind for them, as the content itself will be critical in impacting how successful SEO will be.
But that's not all! Often, other groups are creating content (Press Releases, Blog Posts, Presentations, etc.) that also end up on the web and impact SEO. Whether it's Corporate Communications, Investor Relations or even Legal teams, working with them is critical.
IT manages the infrastructure and can be very critical to the technical aspects of SEO.
Sales and customer support teams are at the forefront of marketing talking to your future and current customers, so they need to be involved in the SEO strategy. Creating relevant content goes beyond keywords. It needs to address real problems and answer actual people's questions, and your client-facing teams will be your best source of inspiration here.
Executives also care! While they can't often influence the day-to-day of SEO, they will care a lot about the bottom line, to which SEO contributes.
Educating all of these people about SEO helps empower them, as well as position yourself, the SEO, as the subject matter expert who is not just someone back-office who gives very little visibility into the black box of SEO, but someone who is actively educating and contributing to the organization's success.
Review and discuss common KPIs early and often to make sure everyone knows what victory looks like to the team.
Additionally, SEO should be a solid part of any project launch as it impacts every stage of product positioning. From choosing a business name to choosing a website builder, your initial efforts should be driven by SEO best practices.
What is the key to SEO success in a constantly changing environment?
As a practitioner of SEO, I believe that you need to look to ensure you are looking at both developing yourself in both depth and breadth of knowledge. A key danger in the name of being informed or being a part of the SEO community is spending all your time debating tactics and practices rather than testing them.
Additionally, SEOs as with all employees need to look outside their field to stretch and learn how to be more well rounded. This could mean learning to code, or educating yourself in some other area of the business you work for. This will expose you to ideas others may not have.
As a manager of people, success is really about diversity of expertise. Who you hire and the kind of people you hire will be far more valuable than much of what people invest in with regards to SEO programs. You have to have people who can roll with the punches and develop a skill for self-management and personal growth.
Finally, I think knowing what your real goals are in having an SEO program are the key to long term success. The reality is you may get more traffic, but if that traffic is not from qualified leads and generates real revenue then the benefit may be very little. Having well defined goals and metrics will also help you avoid chasing algorithm changes and focus on the big picture.
Conclusion
SEO is the most essential long-term digital marketing strategy but to make it really effective, you need a knowledge team that is well-integrated into the company's life. Good luck!
Ann Smarty
Ann Smarty is the brand NINJA at Internet Marketing Ninjas as well as the founder of numerous startups including MyBlogGuest, MyBlogU, ViralContentBee, TwChat and many more.
Ann Smarty has been an online marketing consultant for 10 years providing high-quality digital marketing consulting through her services and courses (both free and paid).
Ann Smarty's content marketing ideas have been featured in NYtimes, Mashable, Entrepreneur, Search Engine Land and many more. She is known for her indepth tool reviews, innovative content marketing advice and actionable digital marketing ideas.
Source: Ann Smarty