How This 60-Year-Old Earns $12k/Month Sharing Chef-Inspired Gourmet Recipes on Her Food Blog
Carol Borchardt's culinary education began at home, and although she initially held several office jobs, she couldn't ignore her passion. 
She eventually launched an extremely successful personal chef business, but after an unfortunate accident, she had to stay off her feet. So she did what any food-loving, recipe-sharing chef would do: she launched her food blog.
From a Chef's Kitchen is now earning up to $12k per month, and Carol's just getting started. When many people her age are retiring, she's excited to be "reinventing" her future once again.
Keep reading to find out:
Where Carol's passion for cooking began
What happened when she started a business
Why she created her first blog
Where her income comes from
How she markets her blog
Her thoughts on SEO
How she approaches keyword research
Her content creation process
Her thoughts on having an email list
The tools and resources she uses
Her greatest challenge
What she wishes she knew when she started
Her main mistake
Her advice for other entrepreneurs
Meet Carol Borchardt
I was raised on a picturesque farm in central Wisconsin, red barn and all. 
The farm-to-table, free-range, and wild-caught concepts so important today were a way of life growing up. Milk didn't come from a carton, it came from the barn. 
Until a few years ago, my amazing 96-year-old father tended a huge garden, foraged for mushrooms and berries in the woods, and hunted and fished. Almost everything we ate and that my mother cooked came from the land, the barn, or the chicken coop.
We had a large family (I'm one of seven) with many uncles and cousins that came to help on the farm when it was time for bailing hay or threshing oats. Feeding all those hungry, hard-working men a hot meal was a major undertaking my mother pulled off regularly, but we were expected to help. 
She was a prize-winning cook (including being a finalist in two Pillsbury Bake-Offs) who developed original recipes while feeding our large family.
So, as with so many passionate cooks, chefs, and food bloggers, my background in the culinary arts began at home. 
From the moment I discovered my mother's old Betty Crocker cookbook as a child, I've been fascinated with food and cooking and I'm always dreaming up new recipes the way my mom did.
Carol Follows Her Passion
It all goes back to needing a creative outlet while working in various office jobs over the years. College was something the women in my family didn't pursue (except for one but she waited until after she had children.) 
After high school, we went to work in an office until we got married. Cooking became my creative outlet because I loved it and people told me I was good at it. I honed my culinary skills through self-instruction, various classes, and practical experience working for a caterer on weekends.
In 1994, I met the love of my life, had a whirlwind romance, and in 1995 moved to the Memphis, Tennessee area. 
After helping to raise two stepchildren and experiencing mind-numbing burnout in yet another office job, I decided in 2002 it was time to pursue my passions. 
On a leap of faith, I quit that job and, without any clients to replace my income, I went all in with a personal chef business I named A Thought For Food Personal Chef Service. 
It took about two years to get a full calendar of clients, but it wasn't long before I maintained a continual waiting list for 16 years.
Cooking for my personal chef clients kept me extremely busy and I wasn't looking to do anything different or in addition to it. 
As a personal chef, it's necessary to alter recipes and develop dishes that fit your client's needs, so I learned how to develop original recipes. 
One original recipe I submitted to the Memphis newspaper, The Commercial Appeal, for a feature they were doing caught the attention of the food editor. She liked my style and asked me to write a column with a recipe for the food section entitled "Dinner For Two."
I just thought it would be a good way to advertise my personal chef business, never thinking it would lead me down the path I'm on now. 
Until the newspaper cut its freelancer budget, my column enjoyed a 7-year run. Writing recipes for publication taught me a lot about how to write a recipe. 
​​As part of the arrangement, the newspaper was going to send a photographer out to photograph the dish for each column. However, with my cooking schedule and where I live, scheduling the cooking, styling, and photographing of each dish was impossible. 
After two complicated sessions, I decided to take the photos myself. The first photo I took was not very good; however, it passed and the newspaper was happy to let me take all photos after that.
Suddenly, I was a food photographer too, which was pretty interesting because my knowledge of photography, in general, was quite limited.
Why She Created Her Food Blog
In an effort to learn how to do food writing better, I read Dianne Jacob's book, Will Write For Food. Because of that book, I became intrigued with food blogging and wanted to start a blog, but didn't have any extra time.
Then, in 2014, after fracturing my kneecap from a fall in a client's kitchen, and with six weeks of recuperation time, I started a blog called A Cookbook Obsession (I'm an avid cookbook collector). 
However, that name caused a lot of confusion from people so a year later I rebranded to From A Chef's Kitchen. I knew I had done the right thing when someone said, "Now THAT tells me who you are."
From A Chef's Kitchen is a general recipe blog where I share easy, creative chef-inspired gourmet recipes from my kitchen for the home cook. 
My recipes are inspired by ingredients I already have on hand or what's in season at the market. I include plenty of tips and information to help readers succeed in making each dish. One reader recently told me: "Whenever I'm in a cooking rut, I come to your site for inspiration. You never disappoint." 
I've been slowly downsizing my personal chef business for the past couple of years but at the end of this year, I will retire it and become a full-time food content creator with the goal of starting an additional niche website or two.
How Much Carol is Making
I average between $10,000 and $12,000 per month with 95% of that being ad revenue through Mediavine. The rest is affiliate sales, ad income through syndicating my content on the Newsbreak app, and occasional photo sales. 
I haven't done sponsored posts in several years because I want to create my own content in my own way. My first month with Mediavine was July 2016; I made $160. 
I reached six figures annually in 2020 and have maintained that while continuing to cook for personal chef clients.
In terms of traffic, I currently average between 350,000 and 375,000 page views per month.
And for how much I work on my business, the days I'm cooking for a personal chef client, I get up early and put in about two hours on my blog. When I'm not cooking for a client, I put in an eight-hour day on everything from cooking and shooting to social media. 
Even when I can't devote a lot of time, I try to do something every day that will help push my site forward.
Her Top Marketing Strategy
First and foremost, I try to create the best recipes that will make people happy and they'll love. I want my readers to look like culinary heroes when they're with their family and friends around the dinner table. 
But, I realize a great recipe doesn't get you found in a sea of other food blogs and major food sites like AllRecipes. So my strategy in order is SEO, my email list, Pinterest, and Facebook.
I have accounts on all the main platforms: Facebook, Pinterest, Instagram, Twitter, Tumblr, and LinkedIn. 
I devote the most time to Facebook and Pinterest because that's where I feel my readers are. For Facebook, I publish something daily that includes a custom graphic. 
For Pinterest, I upload between two and five fresh pins per day. I recently pulled back from Instagram because I wasn't seeing much of a return.
The Importance of SEO
SEO is absolutely key. 
My overall SEO strategy is to find topics with the keywords people are searching for. However, I don't let that stop me from posting a good recipe I think my readers will enjoy. 
"Smashed" potatoes are a super popular recipe with a high search volume but no one was searching for "smashed" turnips. I came up with a recipe and method using turnips, published it anyway and now it's one of my most popular and copied recipes.
Keyword Research
This depends on whether I'm creating new content or refreshing old content. 
I use KeySearch for keyword research, so when I get a new recipe idea, I enter various keywords to see what the approximate volume and difficulty are. 
I try to use at least five different keyword phrases in each post with the highest volume/lowest difficulty being #1.
Link Building
I spend some time on it, but I focus more on my content. I try to publish one new post and refresh one old post per week. 
The last old post I republished went from being on page 2 of Google to page 1 in one day. I used a link building service at one time, but my traffic actually fell during that time. 
I currently network with other food bloggers to get links into roundups.
Carol's Content Creation Process
My husband and I really hate wasting food, so quite often my content/recipes start with what I already have in my freezer, refrigerator, or pantry—the way everyone else starts a meal. 
It also depends on what is in season and what looks good at the market. For example, I can't plan to shoot and publish a recipe for artichokes if I can't find good artichokes.
If I come upon beautiful artichokes, other recipes I have planned will get pushed back. I may not publish the artichoke recipe right away, but it gets worked on while they're still fresh.
Once I have the topic, an idea of keywords, and the ingredients, I get to work. I prep the ingredients and cook the dish with a photograph for each step. I then take final hero shots of the finished dish. After that, I edit the photos, upload the photos and begin writing and putting the post together. 
The entire process takes two days: one for cooking and shooting the photos and another day for editing and writing the post. Right now I'm doing it all myself, but I have been screening photographers to reshoot old posts for me.
Her Email List
I haven't been that assertive in growing my list and resisted a pop-up on my site until recently. But, with the changes coming I mentioned, I realized how important an email list is because those are your most dedicated readers/fans. 
Grow by Mediavine has been instrumental in helping me grow my subscriber list to almost 9,500 subscribers. I send emails out to my subscribers at least once a week, sometimes two.
Her Favorite Resources
My favorite resources are as follows:
Podcasts: Food Blogger Pro, Eat Blog Talk, The Blog Millionaire, and Niche Pursuits
YouTube channels: The Bite Shot with Joanie Simon for improving food photography
Books: Any food photography book you can get your hands on
Websites: TopHatRank.com
Carol's Go-To Tools
I use KeySearch for keyword research and SerpRobot for monitoring keyword ranking. 
I used to use schedulers for social media and Pinterest, but it's just as easy to upload directly when I want to post something. Other than that, I'm a pen-and-paper kind of gal.
Her Greatest Challenges
There are two:
–Time and running two businesses myself. While I have to hand it to young moms who start online businesses and become successful at it, finding time is just as challenging later in life because family commitments never stop.
–Social media. Although I was already pretty computer savvy from all the years I spent working in offices, I went into social media kicking and screaming. I'm a private person and was raised in an era where you didn't tell the world every intimate detail of your life. I still don't care for it, but it's necessary.
Her Main Accomplishment
My greatest accomplishment has definitely been achieving a 6-figure income on my blog part-time. 
Although there's always room for improvement, I've reached a level in food photography that I never thought I could based on that first photo I submitted to the newspaper all those years ago.
Things She Wishes She Knew When She Started
I wish I had known more about SEO and how to apply it when I first started out. In fact, I didn't know anything. I didn't start paying attention to SEO until I attended a food blogger's conference in 2016 (Everything Food which is sorely missed by many food bloggers) and an SEO expert presented a segment on how to write a meta description.
The following year, at the same conference, another SEO expert gave a presentation and talked about ALT descriptions. At the time, no one was including ALT descriptions in their photos. Even big bloggers were having to play catch-up on those. 
I was applying SEO but it didn't start to take root until I had a site audit by a well-known SEO expert two years ago. Then, last year, I did another audit by an SEO expert with a different approach that focused on keywords and finding the low-hanging fruit in your existing posts. That's when the process really gelled for me.
I still have a lot of catching up and work to do because learning SEO is ongoing and because it's constantly changing. With over 500 recipe posts on my site and running two businesses, there's still a lot of catching up to do.
Invest in an SEO audit. I've never heard anyone say an audit was a waste of money.
Carol's Biggest Mistake
My main mistake would be thinking that people would flock to my website and that it would be easy. Food blogging is HARD. 
It's constantly changing and you have to pivot and adapt. Food blogging is something that can't be taught; it can only be learned.
Her Advice for Other Entrepreneurs
No matter what your start in life or background is, believe in yourself and believe that you can do it. Follow your passion and your dreams. 
If you quit, you'll never know what could be. Growing up on a farm, I learned the value of hard work and not to fear it.
The AI Video Industry Disruptor
In a world where generative artificial intelligence (AI) is the talk of the town, you can't afford to overlook the revolutionary role it's playing in our lives. From large language models (LLMs) being used to draft blog posts and diffusion models for image generation to AI coding assistants for code generation, the productivity potential that generative AI unlocks is staggering. If you are looking to know how to invest in Synthesia, this is the right place for you!
This piece will shine a spotlight on Synthesia, its stocks, investment options, and how to make the most out of this tool.
How to invest in Synthesia stocks: Navigating the basics
Investing in the stocks of cutting-edge technology companies like Synthesia can be an attractive proposition for many investors. However, the process and availability of investing in such companies, especially those that are not publicly listed, can be complex. 
Here's a guide to help you navigate the potential avenues for investing in Synthesia.
Step 1: Understanding the company's status
Synthesia is a private company, which means its shares are not available on public stock exchanges. Investing in private companies is typically more challenging than investing in public companies due to limited availability and higher investment minimums.
Synthesia has raised significant capital through Series A, B, and C funding rounds from notable investors. These rounds have contributed to its high valuation and growth but are generally not open to individual retail investors.
If you're curious about the cost of using Synthesia, make sure to check out our in-depth guide on "Is Synthesia Free to Use?" for valuable insights.
Step 2: Explore avenues for investment
Before investing, take a look at the wide range of investment avenues available to you:
Venture capital funds:

One indirect way to invest in Synthesia is through venture capital funds that hold Synthesia in their portfolio. Investors can look for venture capital firms that have backed Synthesia, like Kleiner Perkins, Accel, or GV, and explore investment opportunities in those funds.

Secondary market platforms:

Platforms like Forge Global or EquityZen provide a marketplace for buying and selling shares of private companies. However, these transactions often require significant minimum investments and are typically available to accredited investors.

Direct private investment:

For high-net-worth individuals or institutional investors, direct private investments in Synthesia might be a possibility. This would generally involve directly contacting the company or participating in future funding rounds, subject to the company's approval and investment terms.

Initial public offering (IPO) watch:

Keep an eye on Synthesia's public announcements for any potential IPO. An IPO would allow public investors to buy stock in Synthesia through stock exchanges. However, as of now, there is no public information about an impending IPO.
Step 3: Assess eligibility and requirements
Determine if you meet the criteria for an accredited investor, as many such investment opportunities are limited to accredited investors due to regulatory requirements.
Understand the minimum investment requirements, which can be significantly higher for private companies compared to public stocks.
Step 4: Consult financial experts
Before proceeding, consult with financial advisors, especially those experienced in private equity or venture capital investments. They can provide personalized advice based on your financial situation and investment goals.
Step 5: Monitor your investment
Keep track of Synthesia's business progress, market trends, and any public announcements, especially regarding future funding rounds or a potential IPO.
Additionally, if you're interested in exploring AI-driven creativity, our guide on Deep Dream Generator provides five valuable tips for creating stunning images.
Considerations before investing
Risk assessment:

Investing in Synthesia carries a different risk profile compared to investing in other companies. Understanding these risks is crucial, including the lack of liquidity and the long-term nature of such investments.

Due diligence:

Conduct thorough due diligence on Synthesia's business model, market potential, financial health, and growth prospects. This information may be limited compared to publicly traded companies.

Investment horizon:

These investments often come with a longer investment horizon. Assess whether you are comfortable with tying up your capital for an extended period, as it may take years to realize returns from these investments.

Diversification:

Evaluate how an investment in Synthesia fits into your overall investment portfolio. Diversification is a key risk management strategy, and it's important to consider how this private equity investment aligns with your other assets.

Exit strategies:

Understand the potential exit strategies for your investment. Private equity investments typically involve strategies like mergers and acquisitions (M&A), IPOs, or secondary sales. Familiarize yourself with these options and their associated timelines.
For a more comprehensive evaluation of Synthesia's capabilities, we recommend reading our detailed Synthesia AI review.
Investing in Synthesia's services: An alternate approach
An alternative approach to investing in Synthesia is by availing its services. Take a look at the various ways through which you can make the most out of this AI tool:
1. Creating commercial videos for brands
One lucrative revenue stream with Synthesia is leveraging its video creation capabilities to produce commercial or explainer videos for brands. Businesses often require visually engaging content to promote their products or services. 
As a Synthesia user, you can offer your video production services on freelancing platforms, catering to companies in need of high-quality videos for marketing campaigns or internal use. By delivering professional and compelling videos, you can establish a steady client base and earn income from your creative video production services.
2. Affiliate marketing with AI videos
Another innovative approach to generating revenue with Synthesia is by creating AI-generated videos optimized for affiliate marketing. Instead of relying solely on ad revenue from platforms like YouTube, you can leverage the power of Synthesia to craft engaging and informative videos. Within these videos, strategically embed affiliate links in the video descriptions. 
By promoting products or services through these links, such as those available on e-commerce platforms like Amazon, you have the potential to earn commissions for every sale generated through your affiliate marketing efforts. This revenue stream diversifies your income sources and capitalizes on the popularity of video content in affiliate marketing.
Unlock the mesmerizing world of AI-generated artistry and unleash your creativity with a brushstroke of innovation by exploring our curated list of cutting-edge AI art tools.
3. Comparison and review videos
Synthesia can also be employed to produce valuable comparison and review videos, further expanding your potential revenue streams. For instance, you can create videos that compare two or more products or services within a specific niche, such as "MailChimp vs. SendinBlue" in the email marketing sector. 
In these videos, you can provide insightful analysis and recommendations. To monetize this content, include affiliate links for all the products or services discussed in the video description. This approach allows you to earn commissions regardless of the viewer's choice, as they might click on any of the provided affiliate links based on their preferences. 
By delivering informative and unbiased comparisons, you can attract a dedicated audience interested in making informed purchasing decisions.
4. Targeted content creation
An effective strategy for generating revenue with Synthesia involves conducting thorough research to understand the specific queries and comparisons that people are actively searching for online. 
Armed with this valuable insight, you can create Synthesia videos that directly address these queries or comparative analyses. Within these videos, strategically embed relevant affiliate links that align with the content's focus. 
Looking for alternatives to Synthesia? Explore our article on five AI video editors for quick and professional video editing solutions.
Conclusion
Investing in Synthesia presents a unique opportunity to participate in the growth of the AI video industry. However, like any investment, it comes with its own set of risks. By conducting thorough due diligence and seeking professional advice, investors can make an informed decision.
5+ High-Earning High-Ticket Affiliate Marketing Programs
Plus, How I earn full-time income on part-time hoursContinue reading on ILLUMINATION »

Source link
Best deals this week: Get up to 40% off brands like Xbox, Hydro Flask, KitchenAid
By
Chi Tran
Friday, December 1, 2023 5:33PM
As a participant in multiple affiliate marketing programs, Localish will earn a commission for certain purchases. See full disclaimer below*
Christmas is coming, and with that comes some great weekly sales for your holiday and Christmas gift shopping. Below, we've rounded up the five best deals you can shop for right now. Like all sales, the discounted rates mentioned below may go up at any time, so make sure to fill your carts up soon before they expire. Each deal is also vetted by our team of deal experts, so you know the products you're buying are either top-rated, staff favorites or from a brand we trust.
Best deals of the week
Anker Soundcore 2 Portable Bluetooth Speaker
Highly affordable yet mightily powerful, the Anker Soundcore 2 will solve all of your speaker needs without breaking the bank.
KitchenAid Ultra Power Hand Mixer
One of the bestselling products during Amazon's Black Friday week, the KitchenAid Ultra Power Hand Mixer is currently still on sale for all your baking and whisking needs.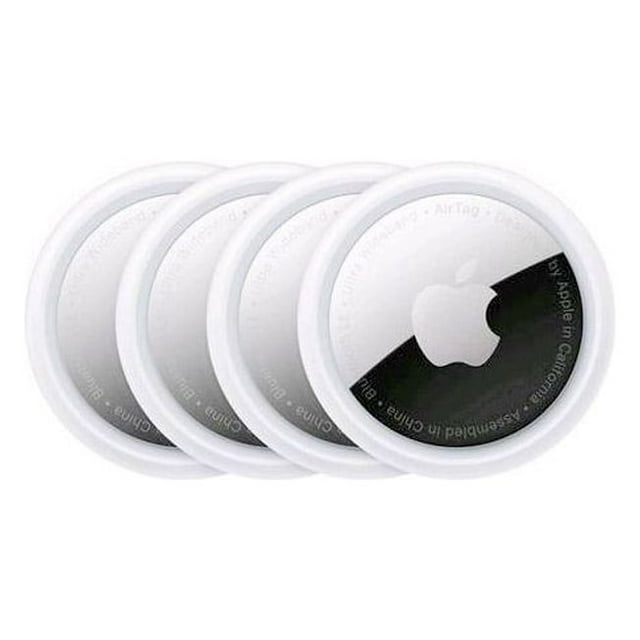 This amazing value deal for the 4-pack AirTag is perfect for the family to keep track of all their belongings.
The Hydro Flask stainless steel is on sale for all your water needs throughout the holidays.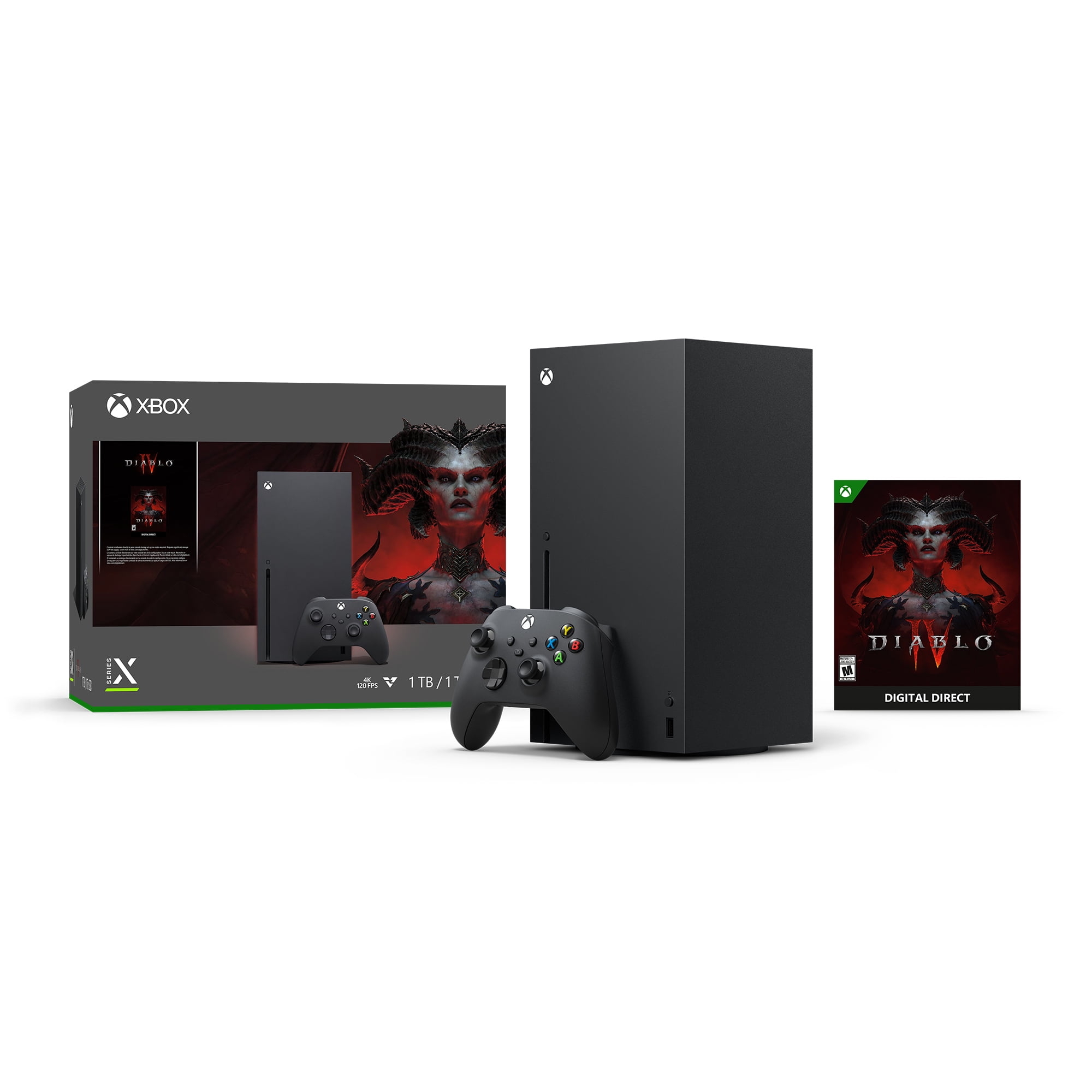 Xbox Series X – Diablo IV Bundle
The Xbox Series X Diablo IV Bundle is one of the bestselling Walmart items this past week, so get your bundle at its lowest price just in time for the holiday season.
By clicking on the featured links, visitors will leave Localish.com and be directed to third-party e-commerce sites that operate under different terms and privacy policies. Although we are sharing our personal opinions of these products with you, Localish is not endorsing these products. It has not performed product safety testing on any of these products, did not manufacture them, and is not selling, or distributing them and is not making any representations about the safety or caliber of these products. Prices and availability are subject to change from the date of publication.
Copyright © 2023 WLS-TV. All Rights Reserved.