Why It Matters, Formulas, Forecasting, & More
Search engine optimization (SEO) is key to ranking higher organically without spending money on paid ads to put you in front of your ideal customer avatar. Unfortunately, this often means that you need to invest in SEO services upfront with no guarantee of a return. This is why it's so important to perform the critical calculations of ROI for SEO to make sure you get what you need. 
How can you calculate SEO ROI, and why does it matter? 
This guide will walk you through the process and teach you how to forecast it into the future to make sure you are maximizing your spend! 
What is ROI for SEO & Why Does It Matter?
Investing in your business is key to long-term success, but you should always know whether your efforts yield a return on investment (ROI).
Positive ROI means that you are bringing more customers in the door while a negative ROI means that you're spending more than you're making. 
In other words, does your investment in SEO efforts actually pay off? 
The only problem is that search engine optimization is a long-term strategy that may not pay off in the here and now. While you might see some improvement in your search engine rankings early on, it can be a bit harder to track whether that leads to conversions.
Most people are going to find your business through organic search results — and ranking here requires you to focus your efforts on SEO. In fact, more than half of all search traffic comes from these organic results. 
Stop throwing your money away on an expensive SEO campaign and start to track whether it's really helping you in organic search.
The good news is that you can measure SEO ROI using a simple formula, which we'll cover in the next section. 
A Formula for Calculating SEO ROI
If you're serious about seeing a positive ROI for your efforts (and you should be!), you need to know the core components of measuring SEO ROI.
Whether you manage your efforts in-house or enlist the help of an SEO agency, you need to ensure that your dollars are well spent on a particular campaign. 
This SEO ROI formula will help you determine your success:
Profits (Revenue from SEO Investment – Cost of SEO Campaigns)/Cost of SEO Campaign
While it may look simple, calculating SEO ROI requires you to be vigilant about your stats and spending.
A few simple tools will help you to measure how your SEO efforts enhance organic traffic, but it's important to note here that there are different ways of calculating the ROI of SEO. 
Gathering Data About Your Costs
The first thing you need to do is calculate what you actually spent on your SEO campaign. After all, it shows up in your SEO ROI formula twice.
Oftentimes, this is challenging for people to assign dollar values toward because it encompasses so many moving pieces. 
Consider what you've spent on some of these items when adding the cost of your SEO strategy:
Keyword research tools (unless you used free ones like Google Keyword Planner)
Salaries for in-house employees who dedicate their efforts to SEO
Services of an SEO agency
Freelancers who created SEO content for blogs, service pages, etc. 
While some of these are likely to be fixed costs (such as the price of a keyword research tool), others may fluctuate.
You can tally your SEO spend each month to ensure you're still on track or take an average of what you spent over the last few months to see how much revenue you've earned from a consistent effort. 
Tallying Up the Cost of Conversions and Lifetime Value
With your costs firmly in hand, you can focus on the profits earned from any SEO campaign.
Google Analytics can help you see your conversion rate, but there are a few different ways to tally up profit and the ROI of SEO. 
Here are a few ways you can start to think about the return on your SEO investment:
Lifetime Value
First, you can think about the lifetime value of your conversion rate. If a customer's lifetime value is worth $1,000 and you convert ten customers, you have earned $10,000 in profit.
Of course, this means you need to know the statistics regarding your sales cycle like the back of your hand to accurately calculate SEO ROI. 
Affiliate Income 
You might also want to track your affiliate income. If you run an affiliate program, you should know how much revenue it brings in compared to the spend for managing that endeavor.
It might help you to show up in more places in organic search, but you have to weigh whether this tactic is truly bringing in enough income to warrant the financial spend here. 
Ad Revenue
Another way to think about your profit is through targeting ad revenue. If you can boost organic traffic, then you're more likely to have eyeballs on your page, which leads to higher revenue from advertisements on your page. This is key to figuring out the profit of your efforts. 
Measuring Organic Traffic Through SEO Campaigns
Organic search is the bread and butter of businesses that focus their efforts on an SEO strategy. As we saw earlier, a significant portion of your traffic likely comes in when you rank higher on the SERPs.
But the question remains: how can you measure organic traffic conversions, and how does the ROI of SEO play into this equation? 
This is easy enough to track with a Google Analytics account. You can track sales with an e-commerce report. Lead-generation businesses that know what they earn per lead can track conversion rates this way. 
While SEO ROI can indeed be difficult to track, there is good news: you can get tons of organic traffic with a smart SEO strategy. 
How Much Organic Traffic Can You Get With SEO?
If you want to improve your average conversion rate, hiring SEO agencies might be the right move to make. They have robust SEO tools that can boost your organic visibility.
Many businesses want to know how much organic traffic they can see with an SEO strategy though. 
Unfortunately, it isn't as clear-cut as many businesses hope. It depends on what SEO investments you make in your business (keyword research tools, blog articles, infographics, link-building campaigns, and more). 
While you can bootstrap your SEO and do many things yourself, you may have more success with your SEO performance when you hire a professional.
This means you'll need to factor in the cost of SEO agencies and your other efforts to get proper conversion tracking. 
Some people report upwards of 1,000% increases in their organic traffic with SEO agencies. 
KPIs to Keep Tabs on ROI of SEO
Organic search traffic isn't as straightforward as it sounds. SEO costs can vary significantly when it comes to various keyword rankings.
This means that you might have to have a separate formula to track how your SEO tasks stack up when it comes to organic traffic conversions. 
Another formula might help you to keep tabs on your key performance indicators (KPIs) related to SEO performance:
Monthly Revenue = Total Searches for the Month x Click Through Rate x Value per Visit
Using Google Analytics, you can get a clear idea of how often your primary keywords were searched for and how often your link popped up and clicked on. 
This click-through rate (CTR) is always changing as your site ranks higher and higher in the SERPs. That means that you may need to reevaluate this formula every month. You may also need to evaluate it if you have a new offer that increases or decreases the average value per visit. 
These KPIs will help you to keep tabs on your marketing strategy and help guide the decisions of your SEO consultant. 
Why Measuring SEO Strategy is Challenging
For many businesses, it's crucial to calculate SEO ROI to justify continued spending in this arena, but that doesn't mean that the numbers are straightforward.
There are tons of roadblocks in your way that make a return on investment more difficult to track. 
Here are a few of the top reasons why measuring SEO strategy can be a challenge: 
Long-Term Commitment to SEO Tactics
Your SEO efforts aren't likely to yield a return on investment in the first week you try them. Most of the time, you must stick with SEO for months or even a full year before you start seeing the effects.
Getting search engines like Google to pay attention to your content, storefront, and other business endeavors requires a long-term vision and strategy. 
This means that in order to measure ROI, you will often see a negative number for the first few months of your efforts.
Don't let this discourage you. Look for forward progress month over month to ensure you are on the right track.
Agency marketers can help you to see where your rankings have improved, how click-through rates are affected, and how much value you gained through these new customers. 
Must Make Financial Commitment Up Front
As a small business owner, you are likely scrappy about your spending on improving your business. While it can take a long time to yield stellar results from your SEO efforts, you must invest in SEO upfront. You have to pay for freelancers, agency fees, and even SEO tools without seeing an immediate ROI. 
This is enough to put most business owners off of SEO but keep your eyes on the horizon.
You'll be stuck in place if you never boost your organic conversions and start to show up in the SERPs for your e-commerce stores, small business pages, and more. 
Lack of Fixed Costs for SEO
Of course, there is also the small issue of having a lack of fixed costs. While some agencies have a fixed monthly fee, you might spend more on content production or trying a new tool for a month.
In fact, this lack of fixed costs leads many business owners to opt for paid advertising that has a fixed cost month after month. 
However, you won't see a boost in organic traffic with paid ads. SEO work is the only way to reliably show up in the first few results on Google, boosting your CTR and resulting in more eCommerce purchases or phone calls to your business for lead generation. 
How to Use SEO ROI to Forecast
Once you have conversion tracking figured out, the next step is using your return on investment to forecast what things will look like for your business financially into the future.
Take note of how many conversions you have gained through SEO over the past few months and how likely that is to grow in the coming weeks or months. 
With this idea in mind, you can start calculating what an average conversion rate will mean for your business value. 
If you get X more clients or click-throughs to your website, how much value does that produce for your company? It might look something like this:
After six months of SEO strategy, you have grown traffic by 20%. In the next six months, you might grow by 20% more resulting in 40 extra leads. Each lead has a lifetime value of $100 which gives you a $4,000 forecasted ROI of SEO strategy.
This forecasted amount allows you to see how much you want to continue to invest in your SEO. 
Final Thoughts: Measuring ROI for SEO
No matter what type of business you run, showing up in organic search results is a core component of having more e-commerce events, closing more deals, or gaining more leads. SEO is your ticket to all of these events, but it requires an initial investment. 
Measuring SEO ROI is key to knowing how much you can afford to continue investing in the growth of your business goals. With these formulas in mind, you'll have everything you need to make the most of your marketing channels and SEO efforts immediately! 
Best deals this week: Get up to 40% off brands like Xbox, Hydro Flask, KitchenAid
By
Chi Tran
Friday, December 1, 2023 5:33PM
As a participant in multiple affiliate marketing programs, Localish will earn a commission for certain purchases. See full disclaimer below*
Christmas is coming, and with that comes some great weekly sales for your holiday and Christmas gift shopping. Below, we've rounded up the five best deals you can shop for right now. Like all sales, the discounted rates mentioned below may go up at any time, so make sure to fill your carts up soon before they expire. Each deal is also vetted by our team of deal experts, so you know the products you're buying are either top-rated, staff favorites or from a brand we trust.
Best deals of the week
Anker Soundcore 2 Portable Bluetooth Speaker
Highly affordable yet mightily powerful, the Anker Soundcore 2 will solve all of your speaker needs without breaking the bank.
KitchenAid Ultra Power Hand Mixer
One of the bestselling products during Amazon's Black Friday week, the KitchenAid Ultra Power Hand Mixer is currently still on sale for all your baking and whisking needs.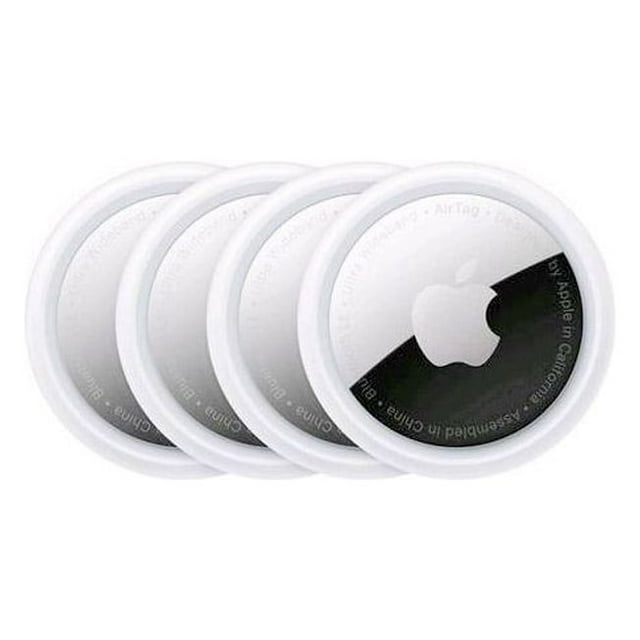 This amazing value deal for the 4-pack AirTag is perfect for the family to keep track of all their belongings.
The Hydro Flask stainless steel is on sale for all your water needs throughout the holidays.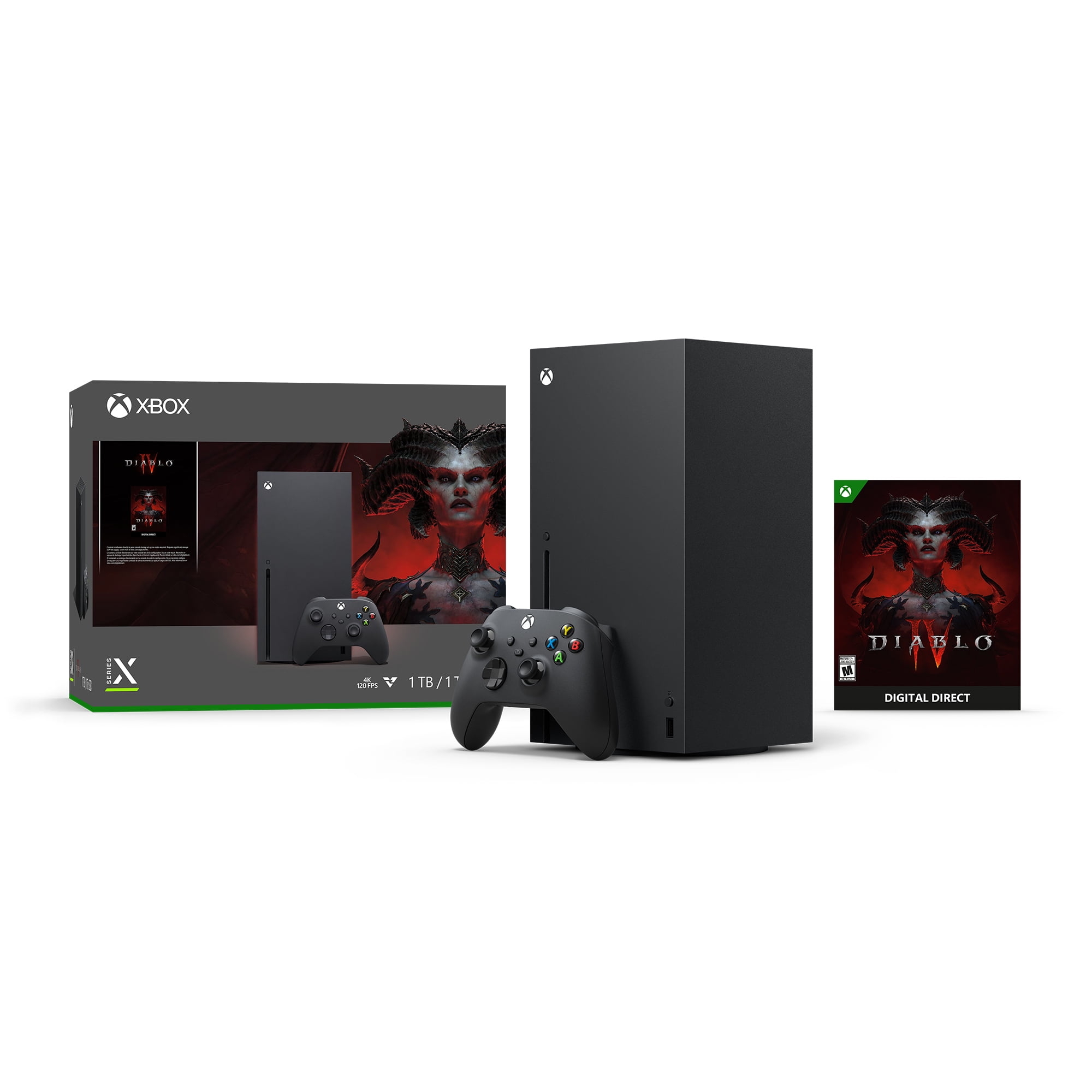 Xbox Series X – Diablo IV Bundle
The Xbox Series X Diablo IV Bundle is one of the bestselling Walmart items this past week, so get your bundle at its lowest price just in time for the holiday season.
By clicking on the featured links, visitors will leave Localish.com and be directed to third-party e-commerce sites that operate under different terms and privacy policies. Although we are sharing our personal opinions of these products with you, Localish is not endorsing these products. It has not performed product safety testing on any of these products, did not manufacture them, and is not selling, or distributing them and is not making any representations about the safety or caliber of these products. Prices and availability are subject to change from the date of publication.
Copyright © 2023 WLS-TV. All Rights Reserved.
With Its Novel Affiliate Model, The Sporting News Bets on Lifetime Value
Sports publisher The Sporting News raised $15 million in Series A funding in September, in large part because of the unique affiliate marketing model it employs.
The company, like a growing number of sports media newsrooms, generates revenue from referring its readers to sportsbooks and gambling operators. 
But unlike traditional affiliate models—where retailers like Amazon pay publishers like Wirecutter on a cost-per-acquisition basis each time a customer makes a purchase—The Sporting News uses a revenue-share structure, meaning that it receives a percentage of the lifetime value of the new customers it sends to gambling operators.
"When it comes to delivering a customer to a platform with a longer use case, it is short-sighted to take a one-time fee," The Sporting News CEO Rich Routman said. "If I send someone to a streaming platform, and they spend $10 a month for five years, why would I take a $20 bounty? I'll take $2 a month for five years."
The model enables The Sporting News to act more as a long-term partner to the sportsbooks it works with, sharing in their successes by generating revenue when their referrals spend money. This year, the sports-betting industry in the U.S. is projected to generate $7.62 billion in revenue, according to Statista.
Interest in this kind of model has risen as publishers look to diversify their revenue streams.
While affiliate marketing and commerce are critical in these efforts, they are challenging because publishers have to stack up thousands—if not millions—of individual purchases to make the operation worthwhile. 
But revenue-share models let publishers generate recurring income from the customers they generate while placing the onus on them to source quality referrals—a dynamic similar to performance advertising.
Potential in other publishing sectors
The revenue-share model is commonplace in Europe, where the sports-betting market is more mature. The Dutch firm Better Collective, for instance, projects 2023 revenues of $345 million, according to company filings.
But it's rarer in the U.S., where gambling on sporting events became legal federally just five years ago. So far, only sports publishers have embraced the model, as it functions best in industries in which customers have high lifetime values.
But there is no technical reason why it wouldn't suit other media companies with similar market dynamics, such as software sales or subscription services, said Bryce Widelitz, vice president of publisher innovation at partnerships management platform impact.com.
How Creators Are Powering Social Commerce
In the ever-evolving landscape of social media and shopping, a profound shift is underway as retail giants like Amazon and Walmart, along with social media platforms such as TikTok and YouTube, rely on creators to delve deeper into social commerce.
At the forefront of this transformative journey are creators, emerging as pivotal players in steering the course of social commerce.
From Walmart launching its own creator marketplace to the emergence of TikTok Shop, here are the key developments.