The 10 Biggest PlayStation 2 Games Turning 20 In 2021
It's hard to believe that these classic PS2 games will actually be turning twenty years old over the course of 2021.
2001 was a huge year for PlayStation and in turn the PS2. After a successful launch the previous year, 2001 was all about proving why this console was so important to buy besides the allure of the DVD drive. It's hard to believe that twenty years later a lot of these games still hold up.

Granted, some have received updates via HD collections that make them more playable on modern hardware, but either way, there were some true greats that showed up that year. In fact, this was also the beginning of many series that would go on to become not just legends on PS2, but later consoles as well.
10 Onimusha: Warlords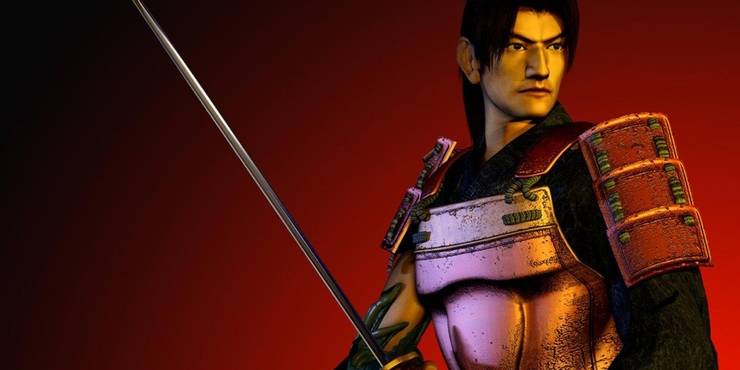 Onimusha: Warlords released for the PS2 on January 25, 2001 in Japan and a few months later in March for North America. For those that never played it before, it is essentially Resident Evil but with samurai. Besides a remaster of this game from a couple years ago, this series did not escape the PS2 generation. Fans would surely love to see these games make a resurgence on this, its 20th anniversary.
9 Zone Of The Enders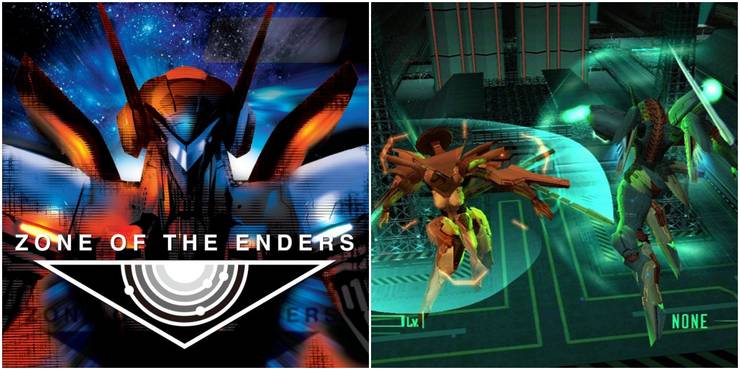 Zone of the Enders released for the PS2 on March 1, 2001 in Japan and a few weeks later in North America. This was a short lived, but hot series for Konami on PS2. This is in large part to Hideo Kojima's involvement. There were two PS2 games, a tactical RPG spinoff for the Game Boy Advance and two separate anime adaptations. There was a third game in the mix but it was canceled shortly after it was conceptually announced.
8 Red Faction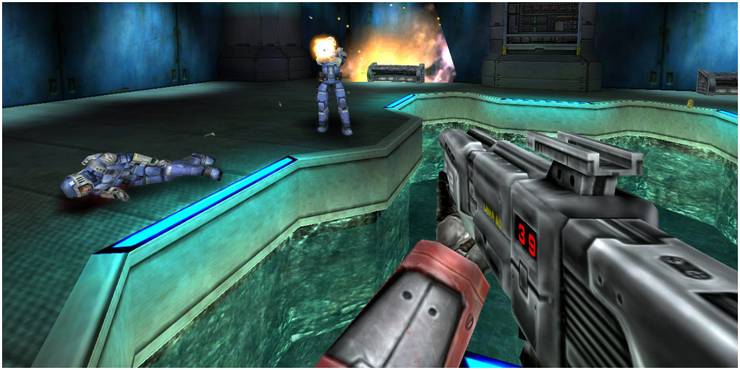 Red Faction released for the PS2 on May 22, 2001 in North America. What made this game and its sequel so beloved was the idea of a shooter having destructible environments.
The next game, Red Faction: Guerrilla, was basically an even bigger playground. These destructible concepts were fun, but after 2011 with Red Faction: Armageddon the series has been dormant since — save for some somewhat recent ports.
7 Final Fantasy X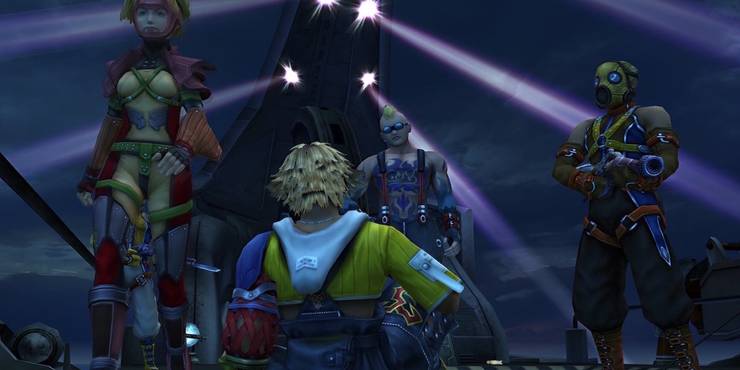 Final Fantasy X released for the PS2 on July 19, 2001 in Japan and a few months later in December for North America. This was a huge deal for the PS2. Not as big as Final Fantasy VII, but pretty close. This was the first game in the franchise to feature voices and the graphics were a huge step up from the PS1. It was a showcase for the PS2 to be sure and remains a beloved entry in the series that usually ranks near the top for most fans.
6 Max Payne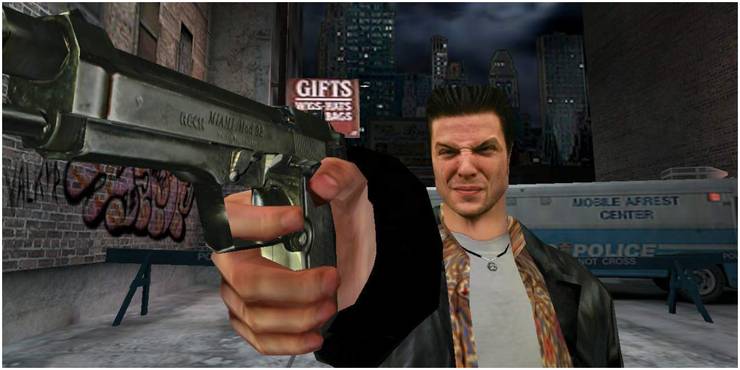 Max Payne released first for the PC on July 23, 2001 in North America with a PS2 port to follow in December. This may be thought of more as a PC franchise but these games have always run pretty well on consoles. It's been a while since the last game came out in 2012, without much happening for ports or updates.
With the success of Grand Theft Auto V's and Red Dead Redemption II's online portions, Rockstar may never see a reason to go back to this franchise again, sadly enough.
5 Devil May Cry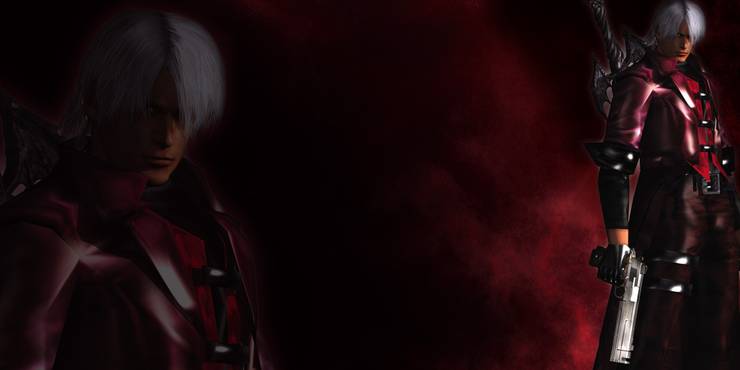 Devil May Cry released for the PS2 on August 23, 2001 in Japan and a few months later in October for North America. Like Onimusha, Devil May Cry can be likened to Resident Evil. That's because it was an early concept for Resident Evil 4 before becoming its own thing. While the action is far from the static shooting in Resident Evil, it's easy to see the roots in this game what with the puzzles and fixed cameras. Despite some long breaks here and there, this franchise is still going strong.
4 Silent Hill 2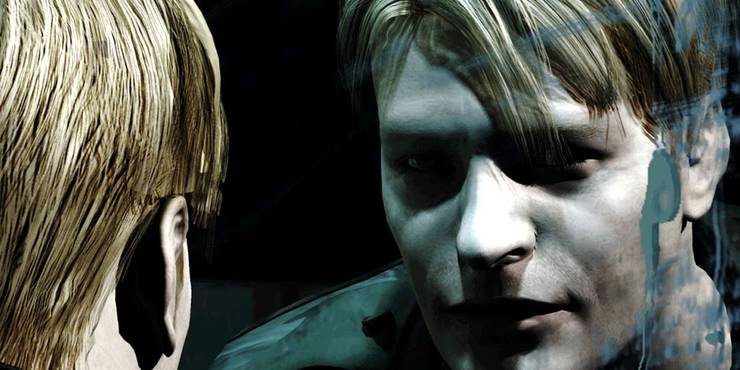 Silent Hill 2 released for the PS2 on September 24, 2001 in North America. This is widely regarded as the best entry in the series with memorable adversaries such as Pyramid Head and the iconic nurses being ingrained in the heads of horror game fans for years. That HD remaster from a few years back didn't do it justice, but regardless of that port it still holds up as an anxiety-inducing horror experience. Remember to set this one up for when Halloween comes around.
3 Grand Theft Auto III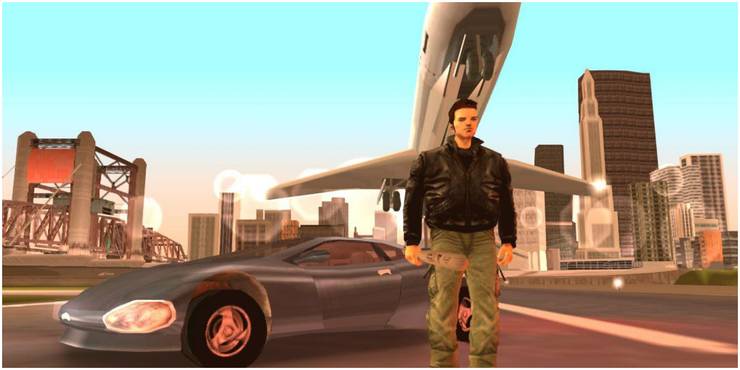 Grand Theft Auto III released for the PS2 on October 22, 2001 in North America. Grand Theft Auto had a small following online with the first two games and its expansions dating back to 1997 on PC in Europe. This series didn't truly hit the populous until this game hit the PS2 and changed everything. No, literally, Grand Theft Auto III changed how games were made. Try and count the copycats and/or games influenced by this game without passing out.
2 Metal Gear Solid 2: Sons Of Liberty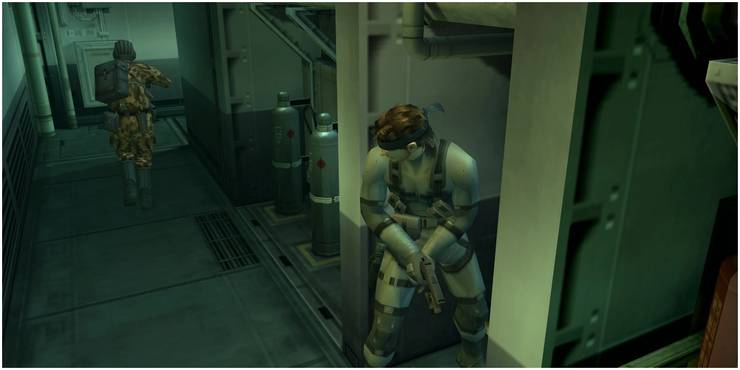 Metal Gear Solid 2: Sons of Liberty released for the PS2 on November 13, 2001 in North America. Part of the reason why Zone of the Enders sold was because it had a demo for Metal Gear Solid 2 on it. This game was in such high demand that even the smallest of tastes got fans excited. There was some controversy after it officially launched due to Raiden taking over for Snake. Fan backlash has cooled since then to appreciate him, though.
1 Jak And Daxter
Jak and Daxter released for the PS2 on December 3, 2001 in North America. This closed out what some may think was the best year for PS2 games. Naughty Dog ended Crash Bandicoot to make a bigger platformer experience on PS2 before upping their game once again with Uncharted. Despite the praise that series and The Last of Us have gotten, some fans would love to see them return to Jak and Daxter. The last new game was in 2009, which they were not apart of. 

Author:
Tristan Jurkovich began his career as a journalist in 2011. His childhood love of video games and writing fuel his passion for archiving this great medium's history. He dabbles in every genre, but he's particularly fond of RPGs and portable consoles. Aside from writing, Tristan also produces a plethora of videos on his YouTube Channel, ReActionExaminer. Check it out!
Entireweb Articles – Read the latest Articles and News in Search Engine related world!
Next Week on Xbox: January 17 to 21
Welcome to Next Week on Xbox! In this weekly feature, we cover all the new games coming soon to Xbox Series X|S, Xbox One, and Windows PC as well as upcoming Xbox Game Pass and soon-to-be released [email protected] games! You can get more details on these games below and click their profiles for pre-order details when available (release dates are subject to change). Let's jump in!
---
Nobody Saves the World – January 18 – Xbox Game Pass ● PC Game Pass ● Optimized for Xbox Series X|S ● Smart Delivery
Available on day one with Game Pass. When the ancient Calamity re-awakens, who can save the world? Nobody! (That's you, you're Nobody.) Master the art of transformation to become a Slug, Ghost, Dragon, and more. Combine your forms to create powerful hybrids and defeat the forces of evil. Join a friend for online co-op and save the world together! Available on Cloud, Console, and PC.
---
Dysmantle – January 19 – Optimized for Xbox Series X|S ● Smart Delivery
As you ascend from your shelter after many years, a brave new old world awaits you. A world inhabited with nasty and vile creatures. A world with no other human soul to be seen. A world with nature in reigns now. You need to find a way to escape the wretched island… But before that, enjoy the bittersweet apocalypse.
---
Blackwind – January 20 – Optimized for Xbox Series X|S ● Smart Delivery
A top-down sci-fi action game that puts you in the shoes of a teenager trapped inside a prototype battle armor suit during an alien invasion. Face off against enemies, cut through their ranks, and fight back to stop a planetary invasion.
---
The Mountain awaits. Face complex, tricky courses as you make your way further and further down the mountain's slopes. Are you fast enough? Are you skilled enough? There's only one way to find out.
---
Hatsune Miku Logic Paint S – January 20
New 5×5, 15×15, and 20×20 puzzles have been added along with the puzzles from the smartphone app Hatsune Miku Logic Paint – Mikuogi –. Use the numbers to the top and left to fill in the squares and complete the image and clear the stages to collect artwork of Miku and friends.
---
Pupperazzi – January 20  – Xbox Game Pass ● PC Game Pass
Available on day one with Game Pass. This dog photography game puts your love for pups to the test. As you take better photos, you'll unlock new breeds, camera lenses, chew toys, and accessories to dress up dogs with. Don't just pet and play fetch – save your memories of those very good boys and girls on film. Available on Cloud, Console, and PC.
---
RPGolf Legends – January 20 – Optimized for Xbox Series X|S ● Smart Delivery
Join forces with the spirit of a golf club and embark on a fantastic action-golfing adventure to save golf in the world! Travel around in a unique open world where monsters and golf coexist, get your best scores in 6 unique environments, and beat monsters!
---
Rise of the Third Power – January 20
Rise of the Third Power is a retro-themed, console-style roleplaying game, loosely based on the political climate of Europe in the late 1930s. The story takes place in the land of Rin during the height of the Age of Sail, following the events that would lead to the greatest war in human history.
---
Tom Clancy's Rainbow Six Extraction – January 20 – Xbox Game Pass ● PC Game Pass ● Optimized for Xbox Series X|S ● Smart Delivery
Available on day one with Game Pass. A tactical 1 to 3 player co-op PvE FPS where you'll unite the elite Operators from Rainbow Six Siege against a deadly alien threat known as the Archaens. Assemble your team, coordinate your assault, and risk everything to make sure that no one gets left behind! Pre-order now for the bonus pack, Orbital Decay Bundle. Available on Cloud, Console, and PC.
---
Available on day one with Game Pass. The best flying disc game of all time is back! With amazing hand-drawn graphics, crazy new moves, gameplay mechanics and awesome new characters and stages, Windjammers 2 is the sequel you've been dreaming of. Available on Cloud, Console, and PC.
---
Welcome to the futuristic anti-gravity arcade racer with a twist. Racing competition takes place on tunnel tracks for super-fast 360-degree Zero G racing where skill and precision piloting are required to follow the optimum line, along with strategic use of pickups, powerups, and weapons to progress through the race series.
---
The sinister Dr. Voo Doom has kidnapped the Princess of Ririland and incited a civil war! It's up to repairman extraordinaire, Jack, and his boomerang hat to save her and restore peace! Jump through 20+ huge levels, collecting crystals, stars and more!
---
A game where two elemental friends overcome obstacles to return to their island. Push boxes, use electricity to connect objects, break ice blocks, blow things up, and more in this cute and colorful game!
Entireweb Articles – Read the latest Articles and News in Search Engine related world!
Operation Zeta: Adventure and Annihilation Abound
Entireweb Articles – Read the latest Articles and News in Search Engine related world!
Get Ready for the Mushroom Wars 2 Competitive Scene
Mushroom Wars 2 is a highly competitive real-time strategy game, where you control handsome little mushroom units. Each battle is short, usually only around five minutes, but it's a very intensive collision between you and another player. It requires full immersion!
You can prepare yourself by playing the story-driven campaign solo, but none of the computer opponents can compete with the cunning mind of a real human counterpart.
Mushroom Wars 2, a time-proven eSports game, is now available on modern consoles. We asked our community manager for some tips on basic aspects of the game that could be helpful for novice Mushroom Generals.
Attack and Defence
At first glance, the game seems to be all about maths and numbers: IDE with more units should win the battle. But it's not that simple.
There are defence and attack multipliers, which play a huge role in the game. By getting advantage over your opponent, you can "trade" less units in micro fights.
Ways to increase protection and attack indexes:
– leveling up the building for higher defence
– getting a higher level of morale
– using heroes' skills, such as Rudo's Defensive Walls or Ayner's Rage
– building forges
Amount of Troops
Since the amount of units in opponents' buildings is hidden, it's hard to predict if you succeed in an attack, but not impossible. Luckily, there is a bar at the top of the match screen, which shows the sum of troops each player has. It won't tell you the exact number in each building, but it could give an average value by dividing by the amount of buildings they own.
Morale
Morale might be the most important aspect of the game that prevents the snowball effect. The morale is shown right below the troops amount bar at the top of the battle screen. Levels of morale are visualized with stars.
As it was said before, the more morale you have, the higher attack and defence indexes you get. In addition, the speed of your units is also increasing that affects damage per second coefficient of your army.
What you need to remember: never attack an opponent with two morale levels advantage. It's very likely that your attack won't succeed, you'll just 'feed' your enemy and give a free win in most cases.
To increase morale you need to:
– capture buildings
– defend opponent's attacks
– upgrade buildings
– use some heroes' active skills
You are losing morale when the following happens:
– your units die on the battlefield
– you lose a building
– inactivity
Snaking
There is a way to send units much more efficiently in a very tight line, and it's not cheating! It was a bug in the original Mushroom Wars but became a feature in the sequel.
We call this snaking. Snaking can make your attacks more powerful and unpredictable.
To perform snaking you need to:
Choose a building you want to send units from and make sure it has less than 35 units inside.
Choose a building you want to send units to by holding the right bumper button.
Press the B button as fast as you can on the requested building.
We hope that these tips will help you to show your real skill in 1v1 or 2v2 battles. Good luck newborn Mushroom General!
Mushroom Wars 2
Mushroom Wars 2 is an award-winning sequel to the critically acclaimed RTS hit built upon the core gameplay experience that made the original Mushroom Wars so enjoyable.

Learning the ropes of mushroom warfare is easy with simple and intuitive controls as well as gamepad support. But the journey to become a fearsome commander requires fast reflexes, an eye for strategy, and the ability to oversee up to thousands of units at once.

Once you're confident in your skills, putting your mushroom army against other players is the best way to improve. Mushroom Wars 2 comes tournament-ready, with a league system and ranked matches that make for fierce competition. In addition replay feature, and spectator mode make it easy to enter the competitive scene. Just want to enjoy a friendly skirmish with your friends? Custom games let you try out new strategies with up to three friends in free-for-all or team-based matches.

Whether you are battling enemy hordes in the the depths of the single-player campaign, or competing against your friends in various multiplayer modes, Mushroom Wars 2 provides intense, fast-paced short-session battles!
Entireweb Articles – Read the latest Articles and News in Search Engine related world!