Surviving the Aftermath is Coming to Xbox Game Preview Plus New Surviving Mars Update
Hello, Survivors! I'm thrilled to reveal the next game in our Surviving brand, Surviving the Aftermath! Launching on Xbox One late 2020, players who want to get in on the ground floor of the game's development will be able to purchase the game on Xbox Game Preview later this year.
In the meantime, check out this teaser trailer to see what's in store for you when Surviving the Aftermath launches on Xbox Game Preview: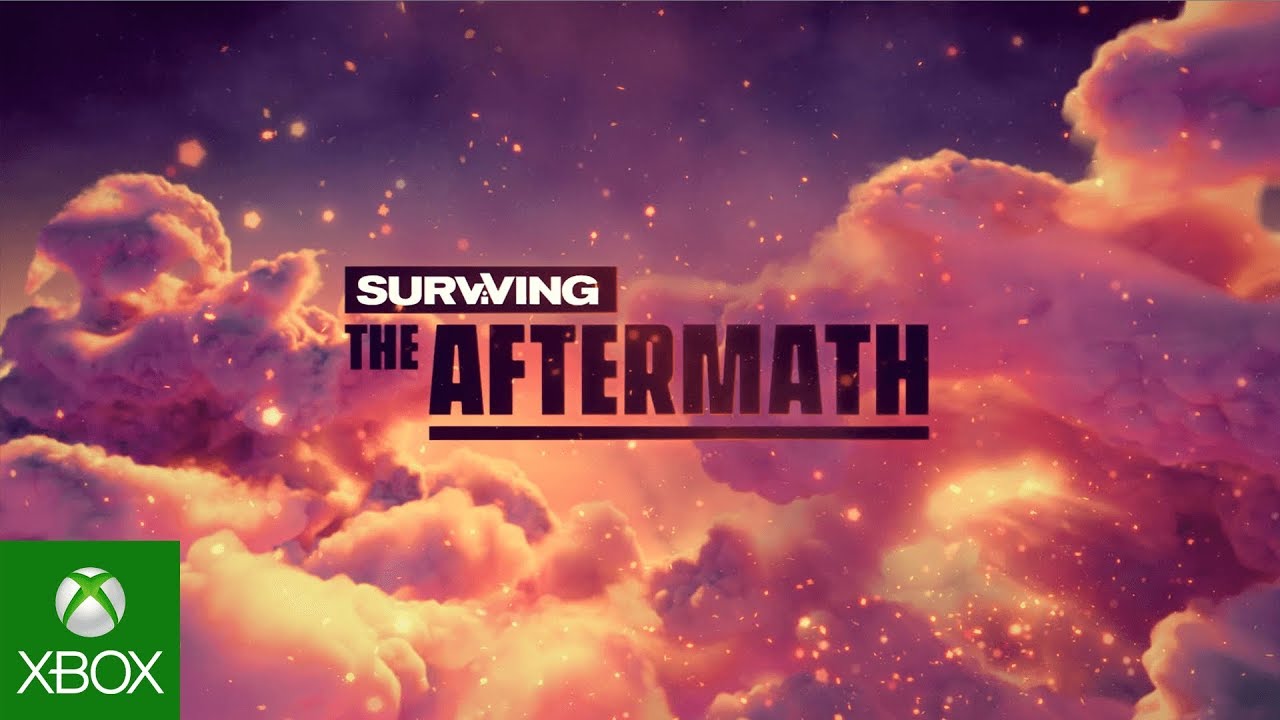 Microsoft and the Xbox team have been wonderful partners to work with when we kicked off our Surviving franchise with Surviving Mars in 2018. Our team has worked hard to give players a unique survival colony builder on Xbox One as well as integrating feedback from our community since the game's launch. After the Green Planet expansion launched in May of this year, Surviving Mars saw more than eight times the amount of monthly active players on all platforms, including Xbox One, and even surpassed its launch player peak by 19 percent!
This was no small feat and we knew we were doing something that resonated with Xbox players.
With that level of growth, we hear you loud and clear. You want more games that challenge you in unique ways. Games that evolve as the as you play them and enable you to think creatively while reacting to new situations. Games that will ask you to survive against all the odds in an impossible situation.
Surviving Mars was just the beginning of the Surviving brand for us and we can't wait to share more details about Surviving the Aftermath with all of you on October 19 during our annual PDXCON event!
Entireweb Articles – Read the latest Articles and News in Search Engine related world!
Next Week on Xbox: January 24 to 28
Welcome to Next Week on Xbox! In this weekly feature, we cover all the new games coming soon to Xbox Series X|S, Xbox One, and Windows PC as well as upcoming Xbox Game Pass and soon-to-be released [email protected] games! You can get more details on these games below and click their profiles for pre-order details when available (release dates are subject to change). Let's jump in!
---
Cannibal Cuisine – January 25 – Optimized for Xbox Series X|S ● Smart Delivery
The god Hoochooboo is hungry… for you. But serving is better than being served in this co-op cook 'em up! Chop up vegetables, fruits and tourists and serve your divine delicacies in arcade style with up to 4 chefs.
---
Reverie Knights Tactics – January 25
Reverie Knights Tactics is a turn-based tactical RPG with strategic battles in isometric grids where every decision can alter the story. Travel through a hand-drawn fantasy world and lead your heroes in a story-rich adventure, visual novel style!
---
Gave-Gave Odyssey – January 25
Gav-Gav Odyssey is another way to get the blast from the gaming past! This game merges the best elements from golden age gaming: platforming, scroll shooting and puzzles. Cute doggies as key heroes are combined with challenging puzzle tricks and can capture your interest for a solid amount of time.
---
Summertime Madness – January 25
Summertime Madness is a single-player first-person puzzle game. The player, in the role of a painter who has made a deal with the devil, must find his way back to the real world after being cheated and trapped into one of his canvases.
---
Shoot to protect humanity's valuable sweets from hungry alien swarms! Are you up to the challenge of protecting precious desserts from waves of alien attacks? The hungry invaders are approaching one after another, wanting the all-important Baumkuchen Cake carried by your spaceship for themselves.
---
Cogen: Sword of Rewind – January 26
Awakening to find herself sprawled on a floor of hard steel, the first thing that greets Kohaku's eyes is a strange talking sword named ExeBreaker. Unsure of where she is or what's going on, she agrees to this sardonic sword's proposal to join forces, and together they journey deep into the heart of a transformed Cogen City.
---
S.W.A.N.: Chernobyl Unexplored – January 26 – Optimized for Xbox Series X|S
A science fiction FPS puzzle horror game that takes place a few months after the Chernobyl Nuclear Plant disaster. Experience a tale about an unexplored area within the Chernobyl Exclusion Zone – The S.W.A.N. Institute.
---
Gunvolt Chronicles: Luminous Avenger iX 2 – January 26 – Smart Delivery
Break into the new apeX of 2D action! Luminous Avenger iX 2 takes the series' original speedy and stylish 2D action gameplay to the next level as Copen rips through enemies with his new "Break-Shift" form. His new destructive capabilities makes the high-speed action more satisfying than ever!
---
Active Neurons – Puzzle Game (Xbox Series X|S) – January 27 – Optimized for Xbox Series X|S
Active Neurons is a game that trains the player in spatial logical thinking. By controlling the power of thought, you must charge the neurons. The more the neurons are charged, the healthier the brain becomes. The healthier the brain becomes, the more of a fully-fledged life the person will live.
---
Taiko no Tatsujin: The Drum Master (Console and PC) – January 27 – Xbox Game Pass
Available on day one with Game Pass: Drum out high scores by playing along with Don and Ka in Taiko no Tatsujin: The Drum Master! Choose from over 70 songs and play with friends in local multiplayer mode and online ranked matches. Light your drumming spirit on fire!
---
Discover an invaluable treasure in a fantasy world full of dangers in this truly challenging pixel-art rogue-like adventure with RPG elements. Play solo or join up to 3 friends local or online!
---
Super Onion Boy 2 – January 28
Super Onion Boy 2 is a classic 2D action and adventure game in retro style in pixel art. Your mission is to save your friends who were captured by a terrible monster with psychic powers.
Entireweb Articles – Read the latest Articles and News in Search Engine related world!
Game Pass Has PC Games Invitational with Boom TV Featuring Minecraft and a $30,000 Prize Pool
Entireweb Articles – Read the latest Articles and News in Search Engine related world!
Xbox Celebrates the Year of the Tiger with the "Luckiest Xbox Series S"
Entireweb Articles – Read the latest Articles and News in Search Engine related world!