10 Best AI-Based Apps You Should Be Using in 2023
From simplifying daily tasks to revolutionizing industries, these ten AI-based apps are rewriting the rules of convenience.
"These AI-based apps are so efficient, they'll schedule your midlife crisis right between your dentist appointment and grocery run."
AI Based Apps to Assist With Your Work
Let me unpack some artificial intelligence apps that will benefit you at work.
1. ChatGPT: Best AI App
I will not waste your time telling you long stories about who, when, and how. You can find the answers on every corner of the internet.
The question is: Should you use and trust this AI application?
The answer is clear: The Duck admits he is a Duck!
So, what should you do?
You should definitely use ChatGPT – you will soon see all the BENEFITS!
But check all the facts – you have to validate facts given by any artificial intelligence application.
Operating on advanced generative AI, ChatGPT is a tool for natural language processing, adept at comprehending human language and engaging in conversational AI exchanges.
This language model can help you with all of the following:
Drafting emails
Coding 
Writing essays 
Generating basic applications
Scripting Excel formulas
Condensing content
Drafting cover letters
Leveraging a mix of supervised and unsupervised machine learning techniques, ChatGPT's training encompasses extensive textual data from internet sources like websites, books, and articles.
And why do I say it is the BEST AI APP?
Because ChatGPT has no limitations, your imagination is its only limitation.
In my opinion, it does not need sophisticated prompts; it understands simple English.
You can ask ChatGPT for help with any subject, including:
Analogies
Metaphors
Humor
Copywriting
Converting features to benefits
The list is endless; just try and try again if you don't get the perfect answer the first time around.
ChatGPT is the engine driving many artificial intelligence apps you may use already.
Many will not admit it – they tell you that they developed their own:
Machine learning algorithm
Chatbot
Neural networks and deep learning
AI algorithm
And their own top AI technology.
However, some of the AI apps listed below are just Python programs using the ChatGPT API.
You get one of the best ever AI-based apps in ChatGPT – and it's free! ChatGPT 4 costs $20/mo.
More on Using ChatGPT
We have several articles on ChatGPT's uses – take a look at these interesting ones:
---
2. Jasper: AI Powered App
If you're into blogging, freelance writing, or managing niche websites, Jasper is the AI-based app tailor-made for you.
Are you interested in Jasper's features? You can find them in the following articles: Jasper AI review and Jasper Art review.
I will tell you how you can benefit from using this AI application.
Save Time with Jasper
Everything boils down to the most precious resource that you have: TIME.
Templates for efficient writing: Jasper provides over 50 templates customized for various tasks such as:
Blog posts
Articles
Landing pages
Sales copy
Emails
Social media posts
These templates speed up your writing by giving you a structured starting point, saving you time, and ensuring your content is well-organized and effective.
Create your own templates: On the Team plan, you can now create your own templates based on prompts specifically designed to suit your needs. This option optimizes your output, boosting efficiency and productivity.
Improve content quality through integrations: Jasper AI seamlessly integrates with popular tools like Grammarly, Copyscape, and Surfer SEO. This integration ensures that your content meets high-quality standards and ranks well on search engines like Google.
Community engagement for shared learning: Save time by learning the best practices from other users and tap into a wealth of insights.
Jasper starts from $39/mo (on the annual plan).
---
3. Link Whisper: Best AI-Powered App For SEO
Effective internal linking is essential in enhancing your website's Google search rankings.
Internal links have three main tasks:
Introduce readers to related content.
Point readers to extra information that backs up your claim.
Has the capability to improve visibility in search engine results. Some SEO experts claim that three internal links are equal to one good external link in Google's eyes.
Now…
You understand that you need them, but how do you build them?
If you have a relatively small website, build them manually. But what if you have a few hundred articles?
Oh? That is a good question.
The answer is Link Whisper.
Link Whisper is a strong tool for WordPress websites and Shopify stores.
It helps you:
Manage
Analyze, and
Add internal links easily
This makes your website better for search engines (SEO).
"Just like Michael Corleone's journey in 'The Godfather,' think of it as a path that leads readers deeper into the heart of your content."
Imagine a scenario where internal link suggestions seamlessly materialize while a blogger crafts their article, streamlining the process and elevating content quality.
Picture the convenience of swiftly evaluating which posts are enriched with many internal links and identifying those lacking this vital element.
With its robust capabilities, Link Whisper has accumulated a devoted following of thousands who incorporate it into their daily blogging routine.
Its significance has grown to the point where it is now an indispensable component of their creative workflow.
For a deeper understanding of Link Whisper's effectiveness, you must listen to this podcast: "The SEO Strategies Cyrus Shepard Discovered After Analyzing 23 Million Internal Links".
Remember, a balanced combination of internal and external links is essential to craft an optimal digital linking strategy.
Link Whisper starts from $77, billed annually.
---
4. Writesonic
Writesonic is an AI tool mainly designed for marketing tasks. It is particularly suitable for:
Businesses
Startups
eCommerce
Agencies
It's great for creating short marketing content like:
Facebook ads 
Social media posts
Website copy
Although some editing might be needed, it speeds up the content creation process.
The tool offers various options, such as:
Generating blog posts
Rewriting articles
Crafting headlines
Outlines based on a topic description 
Creating product descriptions
Writesonic can help you develop content ideas, outlines, and longer pieces that grab readers' attention.
For content creators, this AI-powered app is a powerful and valuable tool. It's beneficial when you're stuck with writer's block or need to generate marketing copy and content for your website quickly.
If you want to boost your content productivity and marketing efforts, Writesonic is worth trying out.
Read our full Writesonic review if you want to know more about this AI tool.
You can explore its capabilities through a free trial to see if it suits your needs. Writesonic pricing starts from $12.67/mo (with GPT 3.5 on the annual plan).
---
5. Grammarly
Grammarly is a helpful AI tool that makes your writing better.
It looks at what you write and finds:
Grammar errors
Punctuation mistakes
Spelling issues
Style flaws
It not only fixes errors but also helps you improve your sentences, suggests different words, and even checks if your writing sounds right.
Whether you write for your job, for school, or to talk to people in English, Grammarly can help you sound good and be confident in your writing.
Grammarly is like a good friend who helps ensure your words are correct and have the intended impact.
To find out if it is the best grammar tool for writers, read our Grammarly review.
Grammarly Premium costs $12/mo.
---
6. Midjourney
Do you need some images? Use Midjourney.
I use it all the time to enhance content I have written – it's one of the most helpful AI-based apps.
It may not be as easy as it sounds, but I will try to explain.
FYI, some of the images in this article were created by Midjourney.
Midjourney is an independent research lab that focuses on exploring innovative ways of thinking and expanding human imagination.
Midjourney operates as a small, self-funded organization and is dedicated to pushing the boundaries of creative expression.
One of their notable areas of expertise is in generative AI, particularly in the realm of transforming written language into images.
This technology is just one example of the many machine learning-based image generation tools that have emerged recently.
Now you know what Midjourny is, the next question is how to use it.
The Midjourney bot runs through the Discord server.
How to use the Midjourney and Discord server is beyond the scope of this article, but I will try to help.
If you want to know more, read our Midjourney review. And here is a video guide to use Midjourney that helped me when I started using the tool. (Ignore the parts where the creator talks about ZimmWriter.)
Midjourney recognizes popular entities like:
Artists
Actors
Singers
Movies
Books
Fairy tales
And many more, just try.
Prompts? Go wild, try anything, learn from the prompts displayed on Discord, and join the Facebook group.
Here are some prompts I used to create images for this article:
"A robot that looks like a duck"
"Save time with the robot"
"Artificial intelligence painted by Salvador Dali"
Midjourney starts from $8/mo (annual subscription).
---
7. Otter AI
Otter.ai uses AI technology to develop speech-to-text transcription applications.
By using machine learning and artificial intelligence, the app focuses on helping you to increase your productivity.
Who does not want to save time and be more productive?
Otter, your AI assistant, will help with the following tasks.
Live Meeting and Media Transcription
Otter.ai specializes in instantly turning spoken words into written text during meetings. This is its primary purpose and standout trait.
It converts spoken content from:
Zoom meetings 
Google Meets
Any other saved audio and video materials
Additionally, it boasts a voice recognition function that automatically pinpoints distinct speakers within a recording and assigns them accurate labels.
Otter Assistant
The Otter Assistant takes the role of representing you in meetings.
Working independently, the Otter Assistant faithfully converts the discussions you can't join into written form.
This way, you're guaranteed not to overlook any essential details even when you can't be present.
File Synchronization
Otter.ai comes with features that seamlessly connect with Dropbox and Zoom Cloud, automatically updating and organizing your transcriptions.
The unique thing about this service is that it uses machine learning and artificial intelligence to provide audio transcription and meeting notes in real time.
"The best-kept secret since the Corleone family's operations:
Just like the inner workings of the Corleone family, this AI app is a game-changer."
You can find Otter AI app in the:
Google Play Store
Apple's App Store 
As a Chrome extension
Otter AI Pricing
Free: 300/mo transcription minutes and 30 minutes per conversation.
Pro: $16.99/mo for 1200/mo transcription minutes and 90 minutes per conversation.
Business: $40/mo for 6000/mo transcription minutes and 240 minutes per conversation.
---
8. Bing AI
In February 2023, Microsoft introduced a new version of its Bing search engine with an AI chat feature.
This AI chat uses advanced technology, specifically ChatGPT (GPT-4), to improve Bing searches.
With this update, Bing's search now has an AI chatbot that uses ChatGPT.
This helps people get more helpful answers from the internet, even about current events.
The AI chatbot can explain things well and shorten long answers for easier understanding.
This artificial intelligence feature is excellent for complex questions and conversations, like planning trips. It can also help with things like preparing for interviews or writing essays.
Bing AI is your source of information from the business world.
Microsoft also improved its Edge browser with AI.
There are two main new things:
The chat in Edge helps you understand long texts by showing essential points. It can also talk to you and answer questions.
The compose feature helps make new content. It uses artificial intelligence to help you write, and you can control how it sounds and looks.
The good news is that anyone can use this new Bing AI without waiting. Now more people can enjoy the benefits of this intelligent search and chat tool – even as a mobile application.
AI-Based Apps in Your Leisure Time
AI-based apps have a respectable place in your leisure time. Here are two examples.
9. Alexa
Amazon Alexa is a virtual voice-controlled AI assistant developed by Amazon and introduced in the "Old Days."
It is powered by artificial intelligence and natural language processing technologies, enabling users to interact with devices and services using spoken commands.
Alexa can perform a wide range of tasks, including:
Voice commands: You can give voice commands to Alexa to perform tasks like playing music, setting alarms, providing weather updates, sending messages, and more.
Smart home control: Alexa can control smart home devices compatible with the Alexa ecosystem.
Information retrieval: Alexa can provide information on various topics.
Entertainment: You can ask Alexa to play music, audiobooks and podcasts.
Skills: Alexa can be enhanced with third-party skills and voice-driven apps, adding functionalities to the platform. These skills cover a wide range of applications, from ordering food to controlling other smart devices.
Shopping: Alexa assists you in making purchases from Amazon using voice commands. 
Voice calls and messaging: This is available to other Alexa users. 
Language translation: Alexa is not only an English language speech assistant; it can translate to different languages as well.
You need an Amazon Echo device or a compatible to use Alexa.
Users activate Alexa using a wake word, usually "Alexa," followed by their voice command.
And finally, Alexa can be connected to iOS or any Android app.
There is no monthly subscription for Alexa; you just need to buy the device.
---
10. Fitness App – FitnessAI
FitnessAI refers to the use of artificial intelligence technology in the field of fitness and health. It involves the integration of AI algorithms and data analysis techniques to provide personalized and data-driven solutions for individuals wanting to improve their physical well-being.
FitnessAI includes:
Creating workout plans tailored to your individual fitness level, goals, and preferences.
Integration with Apple Health. The artificial intelligence application can offer insights based on the collected data.
AI-powered virtual trainers that will guide you through exercises with real-time feedback on your mobile application.
Recommended recovery strategies based on individual needs, enhancing muscle repair.
This fitness app aims to make health and fitness guidance more accessible, personalized, and effective.
FitnessAI starts at $89.99 per year.
AI Based Apps – Conclusion
In conclusion, now that you know about these ten amazing AI-based apps, you can stay ahead of the game.
With Bing AI, Otter AI, and ChatGPT, you can enhance your daily tasks and enjoy a more convenient lifestyle.
Additionally, apps like Writesonic, Grammarly, Midjourney, Link Whisper, and Jasper can assist you in various creative and professional endeavors.
And don't forget Alexa and FitnessAI for your leisure time.
So, don't wait until it's too late – start exploring the best AI tools today!
The AI Video Industry Disruptor
In a world where generative artificial intelligence (AI) is the talk of the town, you can't afford to overlook the revolutionary role it's playing in our lives. From large language models (LLMs) being used to draft blog posts and diffusion models for image generation to AI coding assistants for code generation, the productivity potential that generative AI unlocks is staggering. If you are looking to know how to invest in Synthesia, this is the right place for you!
This piece will shine a spotlight on Synthesia, its stocks, investment options, and how to make the most out of this tool.
How to invest in Synthesia stocks: Navigating the basics
Investing in the stocks of cutting-edge technology companies like Synthesia can be an attractive proposition for many investors. However, the process and availability of investing in such companies, especially those that are not publicly listed, can be complex. 
Here's a guide to help you navigate the potential avenues for investing in Synthesia.
Step 1: Understanding the company's status
Synthesia is a private company, which means its shares are not available on public stock exchanges. Investing in private companies is typically more challenging than investing in public companies due to limited availability and higher investment minimums.
Synthesia has raised significant capital through Series A, B, and C funding rounds from notable investors. These rounds have contributed to its high valuation and growth but are generally not open to individual retail investors.
If you're curious about the cost of using Synthesia, make sure to check out our in-depth guide on "Is Synthesia Free to Use?" for valuable insights.
Step 2: Explore avenues for investment
Before investing, take a look at the wide range of investment avenues available to you:
Venture capital funds:

One indirect way to invest in Synthesia is through venture capital funds that hold Synthesia in their portfolio. Investors can look for venture capital firms that have backed Synthesia, like Kleiner Perkins, Accel, or GV, and explore investment opportunities in those funds.

Secondary market platforms:

Platforms like Forge Global or EquityZen provide a marketplace for buying and selling shares of private companies. However, these transactions often require significant minimum investments and are typically available to accredited investors.

Direct private investment:

For high-net-worth individuals or institutional investors, direct private investments in Synthesia might be a possibility. This would generally involve directly contacting the company or participating in future funding rounds, subject to the company's approval and investment terms.

Initial public offering (IPO) watch:

Keep an eye on Synthesia's public announcements for any potential IPO. An IPO would allow public investors to buy stock in Synthesia through stock exchanges. However, as of now, there is no public information about an impending IPO.
Step 3: Assess eligibility and requirements
Determine if you meet the criteria for an accredited investor, as many such investment opportunities are limited to accredited investors due to regulatory requirements.
Understand the minimum investment requirements, which can be significantly higher for private companies compared to public stocks.
Step 4: Consult financial experts
Before proceeding, consult with financial advisors, especially those experienced in private equity or venture capital investments. They can provide personalized advice based on your financial situation and investment goals.
Step 5: Monitor your investment
Keep track of Synthesia's business progress, market trends, and any public announcements, especially regarding future funding rounds or a potential IPO.
Additionally, if you're interested in exploring AI-driven creativity, our guide on Deep Dream Generator provides five valuable tips for creating stunning images.
Considerations before investing
Risk assessment:

Investing in Synthesia carries a different risk profile compared to investing in other companies. Understanding these risks is crucial, including the lack of liquidity and the long-term nature of such investments.

Due diligence:

Conduct thorough due diligence on Synthesia's business model, market potential, financial health, and growth prospects. This information may be limited compared to publicly traded companies.

Investment horizon:

These investments often come with a longer investment horizon. Assess whether you are comfortable with tying up your capital for an extended period, as it may take years to realize returns from these investments.

Diversification:

Evaluate how an investment in Synthesia fits into your overall investment portfolio. Diversification is a key risk management strategy, and it's important to consider how this private equity investment aligns with your other assets.

Exit strategies:

Understand the potential exit strategies for your investment. Private equity investments typically involve strategies like mergers and acquisitions (M&A), IPOs, or secondary sales. Familiarize yourself with these options and their associated timelines.
For a more comprehensive evaluation of Synthesia's capabilities, we recommend reading our detailed Synthesia AI review.
Investing in Synthesia's services: An alternate approach
An alternative approach to investing in Synthesia is by availing its services. Take a look at the various ways through which you can make the most out of this AI tool:
1. Creating commercial videos for brands
One lucrative revenue stream with Synthesia is leveraging its video creation capabilities to produce commercial or explainer videos for brands. Businesses often require visually engaging content to promote their products or services. 
As a Synthesia user, you can offer your video production services on freelancing platforms, catering to companies in need of high-quality videos for marketing campaigns or internal use. By delivering professional and compelling videos, you can establish a steady client base and earn income from your creative video production services.
2. Affiliate marketing with AI videos
Another innovative approach to generating revenue with Synthesia is by creating AI-generated videos optimized for affiliate marketing. Instead of relying solely on ad revenue from platforms like YouTube, you can leverage the power of Synthesia to craft engaging and informative videos. Within these videos, strategically embed affiliate links in the video descriptions. 
By promoting products or services through these links, such as those available on e-commerce platforms like Amazon, you have the potential to earn commissions for every sale generated through your affiliate marketing efforts. This revenue stream diversifies your income sources and capitalizes on the popularity of video content in affiliate marketing.
Unlock the mesmerizing world of AI-generated artistry and unleash your creativity with a brushstroke of innovation by exploring our curated list of cutting-edge AI art tools.
3. Comparison and review videos
Synthesia can also be employed to produce valuable comparison and review videos, further expanding your potential revenue streams. For instance, you can create videos that compare two or more products or services within a specific niche, such as "MailChimp vs. SendinBlue" in the email marketing sector. 
In these videos, you can provide insightful analysis and recommendations. To monetize this content, include affiliate links for all the products or services discussed in the video description. This approach allows you to earn commissions regardless of the viewer's choice, as they might click on any of the provided affiliate links based on their preferences. 
By delivering informative and unbiased comparisons, you can attract a dedicated audience interested in making informed purchasing decisions.
4. Targeted content creation
An effective strategy for generating revenue with Synthesia involves conducting thorough research to understand the specific queries and comparisons that people are actively searching for online. 
Armed with this valuable insight, you can create Synthesia videos that directly address these queries or comparative analyses. Within these videos, strategically embed relevant affiliate links that align with the content's focus. 
Looking for alternatives to Synthesia? Explore our article on five AI video editors for quick and professional video editing solutions.
Conclusion
Investing in Synthesia presents a unique opportunity to participate in the growth of the AI video industry. However, like any investment, it comes with its own set of risks. By conducting thorough due diligence and seeking professional advice, investors can make an informed decision.
5+ High-Earning High-Ticket Affiliate Marketing Programs
Plus, How I earn full-time income on part-time hoursContinue reading on ILLUMINATION »

Source link
Best deals this week: Get up to 40% off brands like Xbox, Hydro Flask, KitchenAid
By
Chi Tran
Friday, December 1, 2023 5:33PM
As a participant in multiple affiliate marketing programs, Localish will earn a commission for certain purchases. See full disclaimer below*
Christmas is coming, and with that comes some great weekly sales for your holiday and Christmas gift shopping. Below, we've rounded up the five best deals you can shop for right now. Like all sales, the discounted rates mentioned below may go up at any time, so make sure to fill your carts up soon before they expire. Each deal is also vetted by our team of deal experts, so you know the products you're buying are either top-rated, staff favorites or from a brand we trust.
Best deals of the week
Anker Soundcore 2 Portable Bluetooth Speaker
Highly affordable yet mightily powerful, the Anker Soundcore 2 will solve all of your speaker needs without breaking the bank.
KitchenAid Ultra Power Hand Mixer
One of the bestselling products during Amazon's Black Friday week, the KitchenAid Ultra Power Hand Mixer is currently still on sale for all your baking and whisking needs.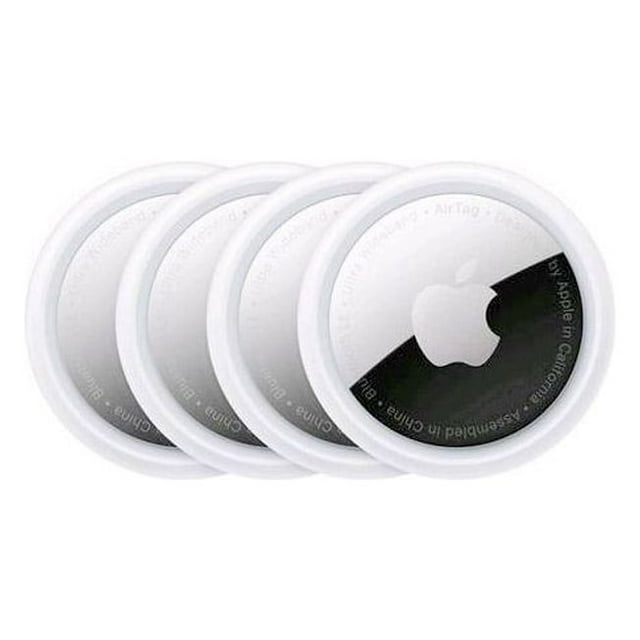 This amazing value deal for the 4-pack AirTag is perfect for the family to keep track of all their belongings.
The Hydro Flask stainless steel is on sale for all your water needs throughout the holidays.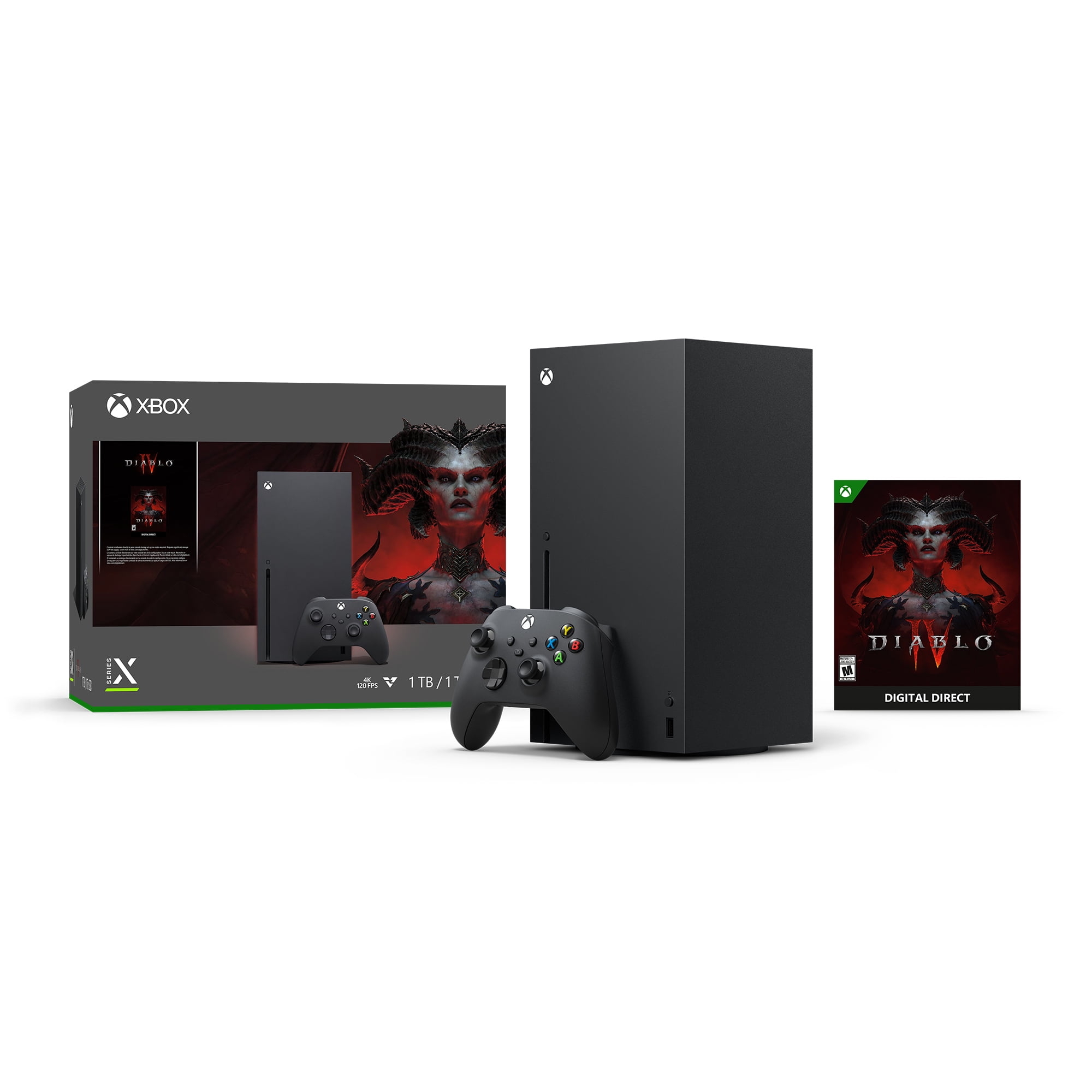 Xbox Series X – Diablo IV Bundle
The Xbox Series X Diablo IV Bundle is one of the bestselling Walmart items this past week, so get your bundle at its lowest price just in time for the holiday season.
By clicking on the featured links, visitors will leave Localish.com and be directed to third-party e-commerce sites that operate under different terms and privacy policies. Although we are sharing our personal opinions of these products with you, Localish is not endorsing these products. It has not performed product safety testing on any of these products, did not manufacture them, and is not selling, or distributing them and is not making any representations about the safety or caliber of these products. Prices and availability are subject to change from the date of publication.
Copyright © 2023 WLS-TV. All Rights Reserved.