5 Important Steps To Take in 2023
If you want to know how to start a delivery business, then now is a good time to start.
It's no secret that the trend of online shopping has skyrocketed during the pandemic and continues to do so.
Organizations like the National Retail Foundation (NRF) say that the increasing demand for online shopping is mostly due to its convenience.
After all, everybody appreciates the luxury of placing an order from the comfort of their homes and receiving it directly to their doorstep with minimal delivery fees. It's because of this that delivery services are booming these days.
However, with industry giants like FedEx, USPS, and DHL, you might wonder how to start a delivery business with a bang and outpace your competitors.
But don't worry. If you're someone who's seeking a guide on how to start a delivery business then this article is just for you!
In this post, we'll talk about everything you'll need to know to start strong and staying firm in the competitive delivery business world.
Let's dive in.
Step 1: Hone Your Idea
Every business begins with an idea. You brainstorm about a business type and assess the opportunities it has in store for you. Sometimes, your passion for a business may cloud your judgment.
Here's how to start a delivery business that will actually be a good investment and make you money:
Why? Identify an Opportunity
The global market size of courier and express services is projected to grow at 4.9% by 2027. Another stat reveals that 63% of shopping occasions begin online.
With millions of people purchasing online, from household products to personal care items, and books to groceries, the delivery service market has the potential to let you dream big.
The soaring demand for online shopping (an $8.1 trillion dollar industry) is enough to consider a delivery service business. Because more people purchasing online products translates to a proportional increase in your target audience and business demand.
Who? Identify Your Target Market
Finalizing your target market depends on your personal preferences. Maybe you want to partner with a local flower shop or collaborate with popular pizza places.
Likewise, cake shops, household furniture stores, and fumigation services could be other businesses to work with.
As a rule of thumb, opt for a market with high consumer demand. For instance, the demand for online grocery shopping has surged in the past few years and is potentially one you could target for your business.
Turning to and targeting an audience more likely to drive your business sales and discarding the rest will boost your chances of success.
Step 2: Create a Business Plan
The second step in how to start a delivery business after honing your idea is to develop a business plan.
The experts at Harvard Business Review believe that the biggest factor in the success of a business is whether or not it has an efficient business plan in place. Therefore, it's essential to have one in place before getting started.
Here's how to start a delivery business with an effective business plan:
Define the Scope and Pricing Strategy For Your Delivery Business
What do you want to offer your customers, and how do you plan to price your delivery services?
Without thinking about and addressing these problems before getting started, there's never going to be a guarantee of your survival in the highly competitive business world.
Define the Scope of Your Delivery Business
Another important question you'll need to address when brainstorming about how to start a delivery business is the scope of your company.
Not all delivery services are the same. An efficient one tracks the order from when it's dispatched to when it's delivered. 
It keeps the customers in the loop to make deliveries more predictable. So, what do you plan to offer, and how far are you willing to go for the customers?
Considerations that will define the scope of your business.
Will you take responsibility for damaged products, or do the customers bear the loss? 
How about when the order gets delivered past the delivery date? 
Are you only going to work on a local scale or do you plan to make your service a national or international service? 
Develop a Pricing Strategy
After determining the scope of your business, another thing you should be on top of is your pricing strategy.
Here's how to start a delivery business with a pricing strategy that works for you and your customer base:
Conduct customer base surveys to understand your target audience and how much they're willing to pay for delivery services.
Study and examine your competitor's pricing model.
Take into consideration the demographic factors of your service area.
Carry out A/B testing to check your pricing model and design the perfect setup for your business.
Develop a Marketing Plan and Establish Your Brand Identity
Business without marketing is like a car without an engine. It will exist, but it won't work.
Here's how to start a delivery business with an effective marketing plan and build a reputation in the industry.
Create a Marketing Plan
With over 4.26 billion social media users, social platforms serve as excellent marketing tools. A robust social media campaign on Facebook, Instagram, TikTok, and Twitter will catch your audience's attention.
Instagram, with its one billion active monthly users; Twitter, with over 368 million active users; and Facebook, with a whopping 2.69 billion active users, present countless opportunities to target your ideal audience.
From enticing images to catchy headlines, anything has the potential to go viral. Make sure you hire a skilled copywriter and graphic designer to make your ads stand out.
Top Tip: you can also go the traditional route – hanging flyers in public areas and giving business cards and coupons to local businesses.
Establish Brand Identity
Staying active on social media is one thing, but you must also establish your brand identity to add credibility to your delivery business and gain customer trust.
Starting with building an appealing, professional logo to give your business a unique brand image.
Additionally, you must also develop your delivery business website. Publishing high-quality, SEO-optimized content is bound to drive traffic.
Adding customer testimonials and reviews to it is also a good idea as new customers may find it a reason to pick your business for the next time they need something delivered. After all, 95% of consumers read reviews and use them to make decisions before buying.
Top Tip: Read – Brand Guidelines: Waste of Money or The Best Investment You'll Ever Make?
Identify and Evaluate Your Competition
When developing a game plan, the next thing is to learn about your competition and the secret strategies that give them an edge in the industry.
Conduct comprehensive market research and use forums and social media to derive helpful insights. You can also reach out directly to customers to learn about their preferences and tweak your strategies to align them with their interests.
Determine Your Start-up Costs and Create a Financial Plan
Sorting finances is crucial to ensure your business doesn't fail before it gets off the ground. 
Here's what you should consider and figure out before you start wondering about how to start a delivery business.
Determine your Start-up Costs
The primary business expenses include vehicles and insurance. The vehicle doesn't need to be snazzy, but it must be reliable and capable of handling deliveries regularly. Secondly, you'll need commercial auto insurance for delivering packages.
Other startup costs are relatively minor, usually costing only a few hundred dollars. They may include the following:
Equipment costs
Fuel costs
License fee
Marketing expenses
Software (fleet management software, accounting software, and website builder)
Create a Financial Plan
Write down your goals and see how much you can afford to achieve them. As a rule of thumb, begin small and climb the ladder eventually.
A smart business owner creates an effective financial plan to manage finances like a pro. For instance, you can use your personal vehicle to minimize upfront costs. 
Once you make enough profit, you can always purchase a business vehicle.
Top Tip: Consider opting for free marketing strategies like social media and door-to-door marketing if you're a bit strapped for cash in the early stages of your business.
Develop a Growth Plan for Your Delivery Business
Where do you see yourself in the next 5 years? Business growth sounds enticing, but you must have a robust and realistic growth plan to flourish.
Here are a few tips that might help when coming up with a plan for starting a delivery business.
Always try to retain existing customers. The Harvard Business Review highlights that acquiring new customers is 5-25% more expensive than retaining an existing one. So, save your money by making existing customers happy.
Keep conducting regular market research to stay ahead of trends. It helps you maintain a customer-centric approach and identify growth opportunities. Staying abreast with the latest trends will always benefit your delivery service business.
Stay active on social media. When nothing else helps, social media does. It's a place with your target audience; you only have to grab their attention. Be relatable, informative, and helpful; the audience will be yours.
Top Tip: Read 9 Best TikTok Ads That Can Help You Level Up Your Marketing.
Step 3: Understand and Comply with the Legal Requirements
When wondering how to start a delivery business, the last thing anyone wants is to get sued or stuck in legal matters. Complying with the legal requirements is crucial for a smooth business operation.
Determine the Appropriate Legal Structure for Your Business
Your needs and preferences will determine the legal business structure you want to pick. The popular ones include the following.
Partnership. It involves two partners who own the business and shares the risks and profit.
Limited Liability Company (LLC). This setup is where the owner isn't directly responsible for liabilities and debts. It enables business owners to manage new investments and risks easily.
Sole Proprietorship. This holds you liable for debts and liabilities since you own all the operations. The only perk is that you get to keep all the profit.
Check out our ZenBusiness review to learn about a great service you can use to get this done!
Obtain Necessary Licenses and Permits
You cannot just own a vehicle and expect to run a business seamlessly. Most regions and districts require additional licenses, like a commercial driver's license (CDL) besides a driver's license.
So be sure to reach out to your state's specific authority, like the Department of Commerce or Secretary of State, to learn about the administrative legalities and clear any hurdles that may keep you from operating your business smoothly.
Obtain Insurance Coverage
Another administrative point is getting insurance coverage from a legal business entity. It is worth noting that your personal vehicle rarely covers insurance for business purposes. So you'll need additional coverage for a successful delivery service.
Business insurance is another consideration. It protects you in case of damaged and lost packages.
Register for Taxes
You'll also need to register for various state and federal taxes before you start your business. To begin with, you'll need to apply for an Employer Identification Number (EIN) through the Internal Revenue Service (IRS) website.
The business structure you pick will determine the precise taxes. For instance, some LLCs can benefit from being taxed as an S corporation.
Registering for taxes is crucial to building authority as a business and fulfilling your responsibility as a citizen.
Protect Your Intellectual Property
Guarding your intellectual property is essential to reap the rewards of your creative business efforts and keep people with malicious intent from stealing your work.
A reliable way to protect your intellectual property is to enforce your ownership rights by registering it with the government.
Top Tip: You can also protect your intellectual property by documenting your discoveries, creating strong credentials, and using rights management.
Open a Business Bank Account and Credit Card
Opening a business credit card and bank account is essential to protect your business assets.
When business and personal accounts are mixed, your personal assets are at risk in the event your business gets sued.
Plus, building business credit from the get-go can also help you avail of other financing options and credit cards in your business's name further down the line.
Step 4: Choose the Right Vehicle and Equipment for your Delivery Business
Without the right tools, you'll struggle to load and transport parcels. This means reduced business and more complaints.
Determine Delivery Needs
Do you plan to deliver small and mid-sized items or larger products? Generally, a pickup truck is suitable for small items. However, appliances and furniture require heavier items like a cargo van or a box truck.
Research and Compare Vehicle Options
The Ford Transit, Ram ProMaster, Nissan NV, Chevrolet Express, and Toyota Prius are some popular names in the industry.
Before purchasing a delivery vehicle, make sure you consider the size, loading capability, and fuel efficiency before purchasing a vehicle. That's primarily because these factors will affect your running business costs, and whether or not you'll be able to make short-trip deliveries or long-haul routes.
Invest In Necessary Equipment and Supplies
Buying a vehicle is only one side of the story; you must also purchase numerous pieces of equipment to keep your business up and running. These may include items like:
Stretch wrap
Moving blankets
Ratchet straps
Bungee cords
Forklifts
Dollies
Packing materials (based on the products you want to deliver)
Maintain Vehicles and Equipment
Vehicle maintenance ensures safety on the road and boosts fuel efficiency. It also helps maintain your vehicle's value and makes up for timely deliveries.
The same goes for other equipment needed to get the job done. Ensure your equipment is in shape and available for efficient delivery processes.
Step 5: Build and Manage an Effective Team
Teamwork makes the dream work; the same goes for your delivery business. Hiring capable members is one thing, but you must train them to help them stay on top of the latest industry trends.
Using a Delivery Service vs. Creating an In-House Delivery Team
The problem with using a third-party delivery service over an in-house team is that it doesn't give you quality control over your business.
So, in the event the third-party messes up, the blame will be yours to take. This means a mistake on their end can take a toll on your reputation.
Plus, it won't help you save much money either because your income will be shared with a third party.
Building an in-house team gives you greater control over quality and lets you keep all the profits in your wallet – a win-win.
How to Train and Hire Staff
Here are a few tips and things to consider when hiring employees if you've decided to opt for the in-house delivery team route.
Develop a Job Description and Hiring Process
Highlight all the roles and responsibilities of delivery drivers and other employees in the job description. These may include the following.
An understanding of navigation systems
A valid driver's license
An understanding of handling materials safely, like chemicals and food items
Punctuality and time management
Physical strength to load and unload cargo
Excellent vision to drive safely
Establish Clear Expectations and Policies
Every business has its unique policies. Ensure you share your business policies and salary structure during the hiring process. This will eliminate misunderstandings down the road and leave no room for confusion.
On top of that, it'll help you form a healthy workplace relationship with your employees, which naturally boosts their performance.
Measure and Evaluate the Performance
Have your employees been making timely deliveries? Did they pick and pack the correct order? Was the delivery made to the right address?
Finding out the answers to these questions will help you evaluate their performance. You can also hold weekly training sessions to share valuable tips and help them hone their delivery skills.
Eye-Opening Delivery Business Stats
Still on the fence about whether or not the delivery business is a good fit for you? Maybe these statistics will help you realize the potential of this industry.
Key Takeaways
With more consumers turning to online shopping, the demand for delivery services is accelerating.
Creating a business plan is likely to contribute to your business growth and boost sales by roughly 30%. 
With over 4.26 billion social media users, popular social media platforms can serve as excellent marketing tools for aspiring delivery service business owners.
Knowing your competition is important to thrive in the competitive business world.
Vehicle, equipment, fuel, and marketing costs are primary business expenses.
Retaining existing customers is 5-25% more expensive than hiring new ones.
Building an in-house team gives you greater control over quality and lets you add to your revenue.
That just about sums up how to start a delivery business and thrive in the industry!
Remember, the success of your business significantly depends on the effort you put into the new venture.
So, be sure to take everything you've learned in this article today and start applying it with determination to build a strong foundation for your delivery service business.
Next: Read our 21 Tips for Starting a Profitable Furniture Flipping Business.
How Creators Are Powering Social Commerce
In the ever-evolving landscape of social media and shopping, a profound shift is underway as retail giants like Amazon and Walmart, along with social media platforms such as TikTok and YouTube, rely on creators to delve deeper into social commerce.
At the forefront of this transformative journey are creators, emerging as pivotal players in steering the course of social commerce.
From Walmart launching its own creator marketplace to the emergence of TikTok Shop, here are the key developments.
Cyber Monday 2023: The best extended deals from Amazon, Walmart, Best Buy, Apple and more
As a participant in multiple affiliate marketing programs, Localish will earn a commission for certain purchases. See full disclaimer below*
There is still time for Cyber Monday savings. If you didn't have time to pick stuff up on Cyber Monday, don't worry as many of your favorite brands still have extended Cyber Monday sales. Here is every major brand's extended Cyber Monday and Black Friday 2023 sales that you need to know. Check out best Cyber Monday deals under $100 and best Cyber Monday deals on Amazon.
Deals from top retailers
Amazon's Cyber Monday event has ended, but there's still time for holiday shopping with sales up to 71% on all things tech, household appliances and more.
This is your last chance to get the Apple Airpods 2nd Gen for under $100.
The most powerful Beats headphones yet, the Studio Pro is on sale for more than 50%.
Hisense 58-Inch ULED 4K Smart Fire TV
The crisp Hisense TV is on sale for 41% off.
Walmart's Cyber Monday Deals is live until supplies last, with massive sales on items from Dyson, Sony, Apple and more.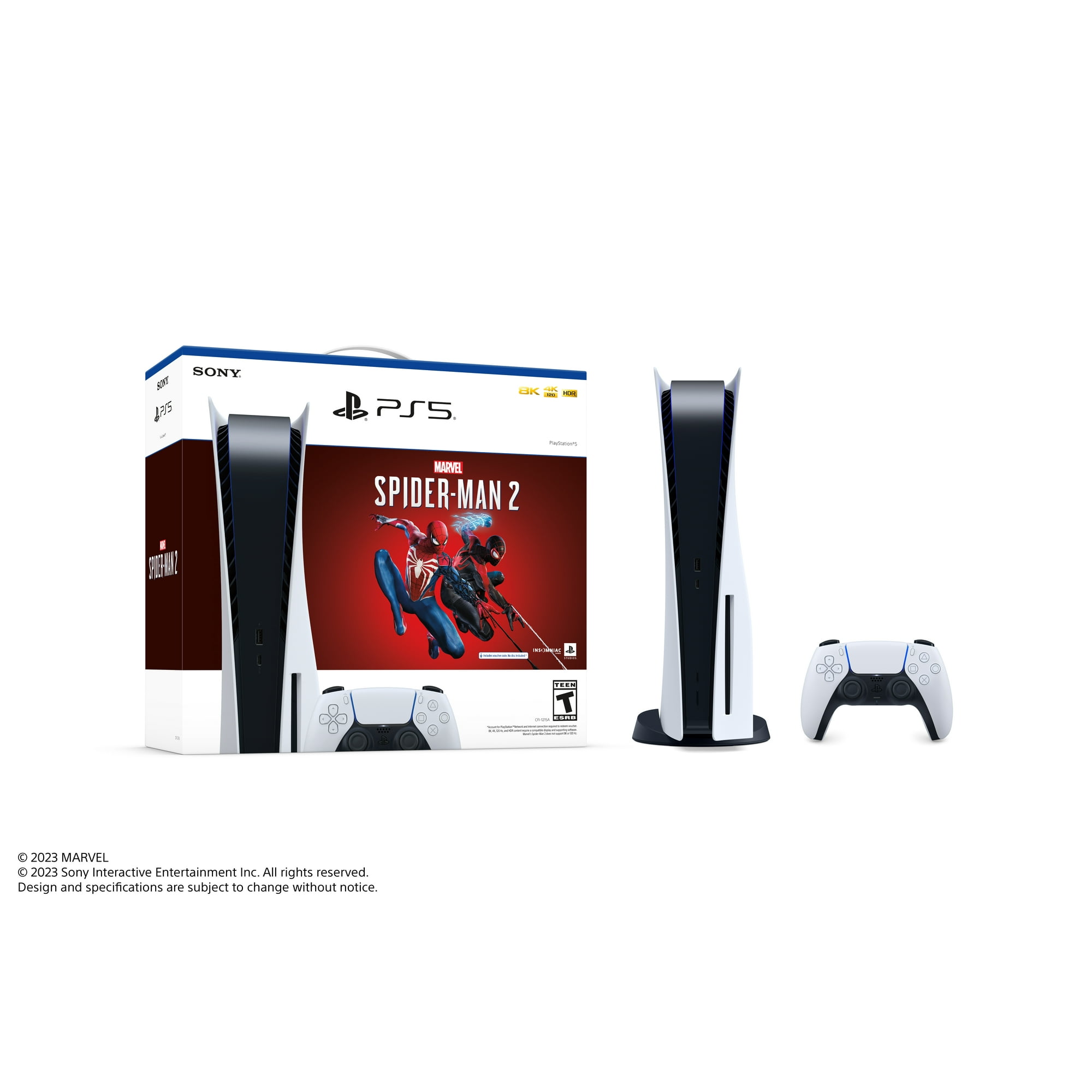 PlayStation 5 Spider-Man 2 Bundle
The PS5 bundle comes with the hit Marvel's Spider-Man 2 disc for 10% off.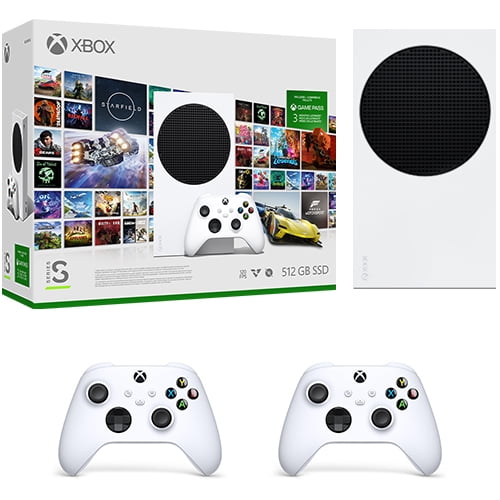 The Xbox Series S bundle comes with an additional Xbox controller and a 3-month Game Pass subscription.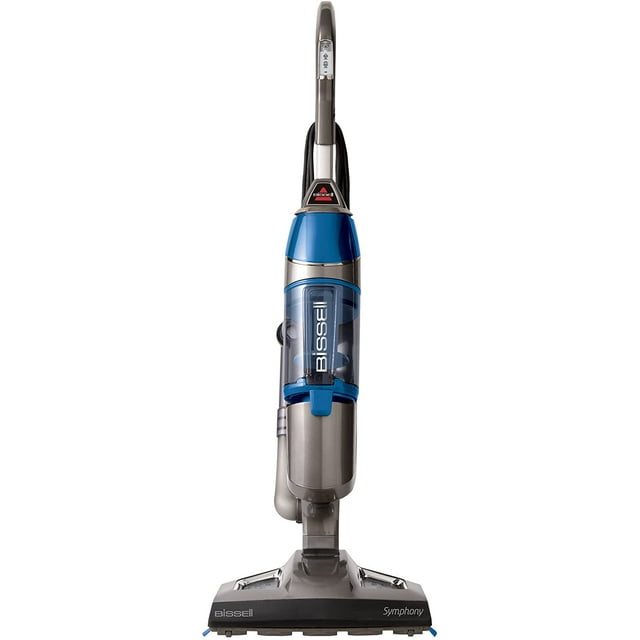 The fan-favorite Bissell Vac-and-Steam All-in-one is on sale for nearly $100 off.
Home Depot is offering Cyber Monday deals online and in stores now through 11/29, with up to 60% off on home appliances.
Best home products deals
Gordon Ramsay's favorite cookware brand is offering 50% off their excellent pan and pot sets for Cyber Monday 2023.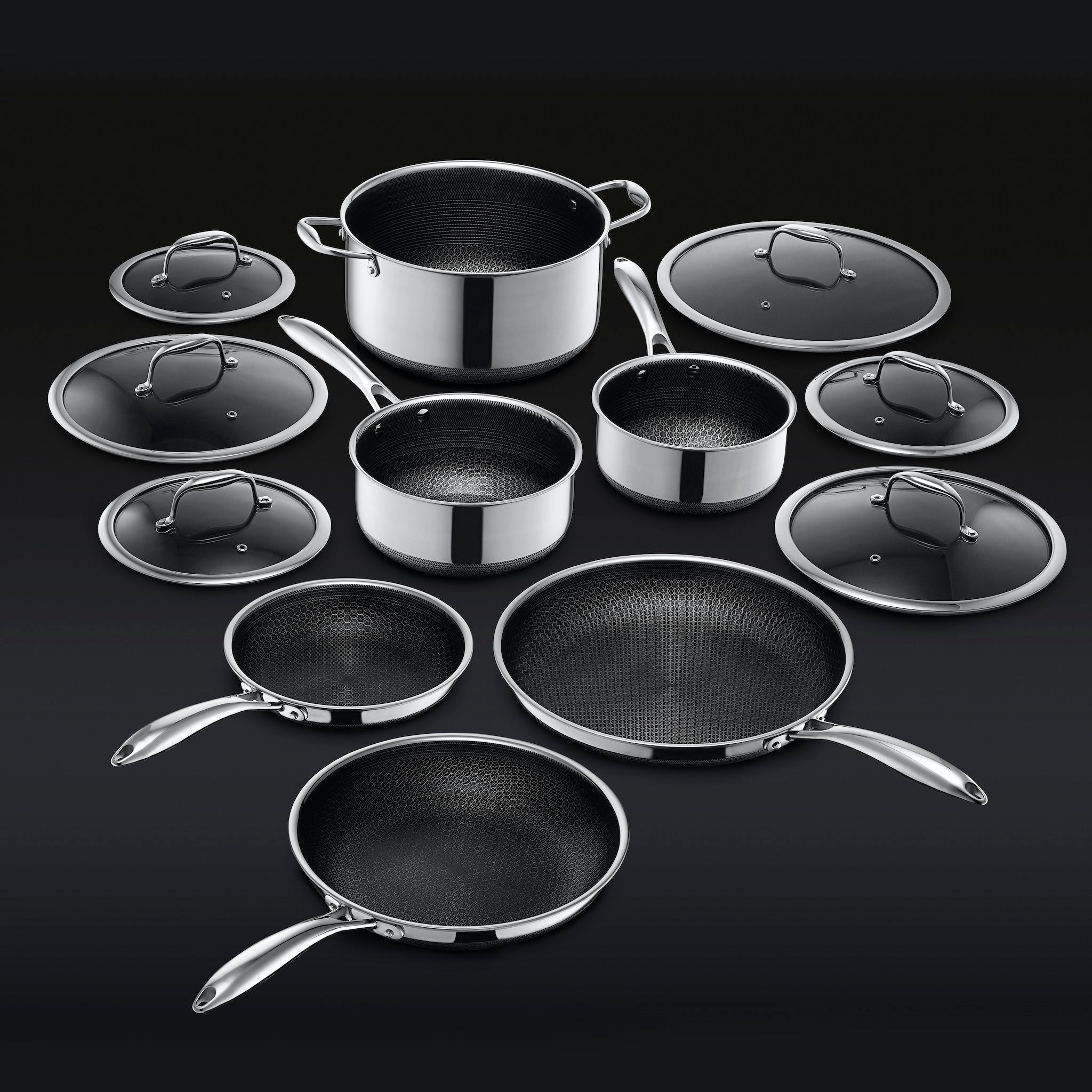 HexClad 12-piece Cookware Set
At 40% off, you could have Gordon Ramsey's favorite 12-piece cookware set for the lowest price ever.
Dyson deals are the best, with many of its revolutionary hair products and vacuums now on sale for up to 50%.
Dyson Supersonic Hair Dryer
Dyson's revolutionary Supersonic Hair Dryer is on sale for the first time this year – grab this excellent product for 25% off.
West Elm is giving 70% off on many of its best luxury furniture for extended Cyber Monday sales.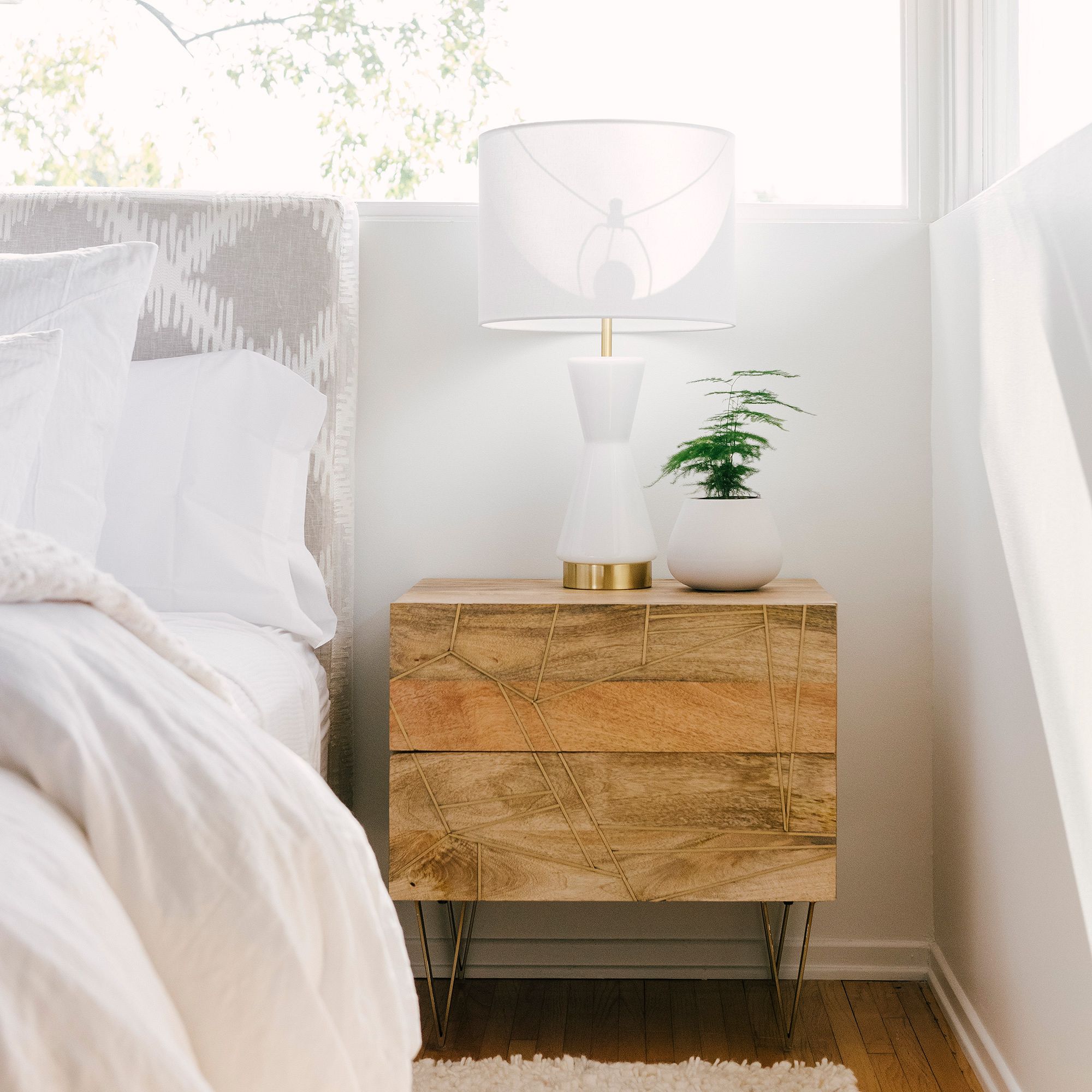 Roar & Rabbit Geo Inlay Nightstand
This beautiful nightstand is going for 30% off at West Elm.
Solo Stove is the best fire pit retailer on the market, so get their warmth for up to 40% off.
Secure some holiday warmth with the table top Mesa fire pit for 22% off.
Tech and entertainment
Take advantage of Hulu's amazing Black Friday deal for a limited time! Subscribe to the Hulu (With Ads) plan for 99 per month for one year, current regular monthly price after. Get this deal now by clicking here. Ends 11/28/23. Eligibility restrictions and terms apply.
Best jewelry, clothing and fashion deals
Crocs' Cyber Week sale are hosting sales up to 50%.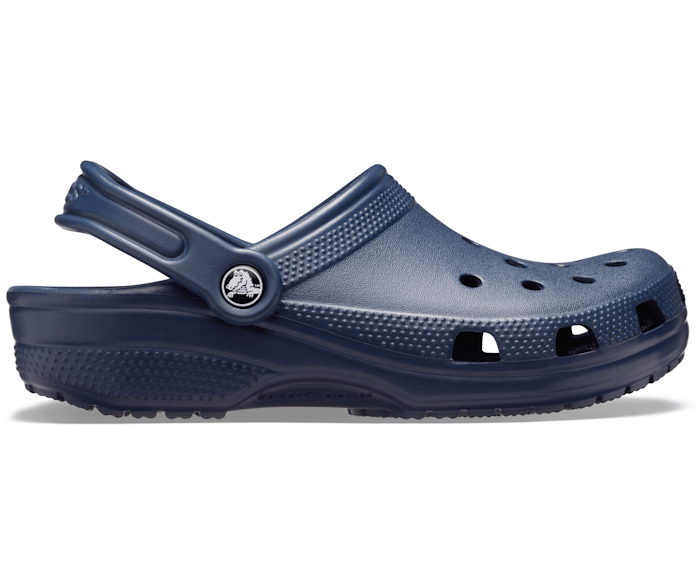 The Classic Clog is a classic for a reason at 25% off.
UNIQLO is having its only sale of the year, with amazing Cyber Week deals for your online shopping experience.
Nordstrom has Cyber Monday deals until midnight tonight, offering up to 82% off across all categories like Nike, UGG, Calvin Klein, Tory Burch and more.
The popular athleisure wear company has a number of great extended Cyber Monday finds, especially in their "We Made Too Much" page for the holiday shopping season.
Best haircare and cosmetics deals
Find deals from Ulta, Sephora and more.
Ulta's Cyber Monday sales are now live and ends Tuesday November 28th, with up to 50% select beauty products.
The Walt Disney Co. is the parent company of Hulu and this ABC station.
* By clicking on the featured links, visitors will leave Localish.com and be directed to third-party e-commerce sites that operate under different terms and privacy policies. Although we are sharing our personal opinions of these products with you, Localish is not endorsing these products. It has not performed product safety testing on any of these products, did not manufacture them, and is not selling, or distributing them and is not making any representations about the safety or caliber of these products. Prices and availability are subject to change from the date of publication.
16 Common Blogging Mistakes

Common blogging mistakes often derail even the most dedicated bloggers. From neglecting SEO strategies to ignoring audience engagement, these errors …

Source link