Best Dispensaries in Fort Collins Colorado | GreenState
Hearst Newspapers participates in various affiliate marketing programs, which means we may earn a commission when you purchase products featured in this content or purchase from vendors featured here. Our professional curators independently research and recommend products and services, with no newsroom involvement. Merchants can pay for a sponsored listing and may choose to rewrite their summary. When that happens, we label the listing as "Sponsored" and highlight it in grey to differentiate the merchant-provided content from our writing.
Fort Collins is a charming town filled with allure, with a rich history and amazing mountain views that beg any visitor or local to make the most of outdoor adventures. This town carries special magic: Disneyland's own Mainstreet USA is modeled to recreate Fort Collins' enchanting village center. 
The magical essence of Fort Collins isn't lost on the bustling center and stunning landscapes: the town is found at the foothills of the Rocky Mountains and has become a cannabis hot spot in the past few years. In 2024, the state will celebrate a decade since the legalization of recreational pot, leading to an influx of dispensaries, cannabis brands, and canna tourism. 
While Fort Collins is seeing stars with the rise of cannabis tourism, this town has so much more to offer than dispensaries (although that's definitely in our top three best attractions). With over 20 craft breweries, unforgettable hiking trails through forests, rivers, and waterfalls, a cycle-friendly and bustling City Center, a working restored trolley cart, a nostalgia-inducing drive-in theater, and of course, tons of cannabis tours and dispensaries you can spark up and enjoy the beauty surrounding you in majestic Colorado.
Whether you're a local in Fort Collins or down for a visit, we've got you covered in the dispensary department. Here are our picks for the best recreational and medicinal cannabis dispensaries in Fort Collins:
We conduct detailed online research to help you find the best dispensaries in the area. We visited each store's website and social media platforms to judge affordability, digital presence, selection, delivery options and customer service. Our rankings are focused on the businesses online storefronts, user-generated content, and reviews of the in-store shopping experience. We also factor the average of each store's Google and Yelp reviews in our selections.
Using this rating system, we compiled a list of the best stores in the Fort Collins area to start your dispensary search.
The Green Solution
The Green Solution can be found at 810 N College Ave, near a park you can happily skip through on your way to the dispensary. As one of the leading recreational dispensaries in Fort Collins, the team behind the store values acceptance, accessibility, compliance, and quality to make their products effective, safe, and fun for all. With multiple locations across Colorado, they're a staple in many towns and cities. 
The local family-owned business has received over 50 awards for providing the locals and canna-tourists with quality flower, concentrates, and edibles. Plus, the A-plus customer service with knowledgeable and friendly budtenders and staff makes this place feel homey. 
No matter what kind of weed experience you're looking for, whether you're a first-timer or seasoned, whether you know a lot or nothing at all, The Green Solution is a guaranteed 10/10 if you're looking to relax and chill out in Fort Collins and the beautiful surrounding areas. 
LivWell Fort Collins
If you're looking for a place that serves recreational and medical weed, head down to LivWell Fort Collins, which you can find at 900 N College Ave, conveniently located just a few doors down from The Green Solution.
You'll find the street packed with notable landmarks and gorgeous views, with green tree-filled parks, breweries, shops, the Front Range, and the Soapstone Prairie Natural Area. Why is this exciting? Just think about all the possibilities after smoking a Sativa joint and heading down a hiking trail with your pals. 
LivWell provides high-quality cannabis products from brands you know and trust (and probably love). They also have three grades of cannabis to pick from so everyone can get exactly what they want, no matter the budget or preference. You'll find a wide array of concentrates, edibles, topicals, and accessories at this LivWell location.
Organic Alternatives
Let's get onto a different road and head down to 246 E Mountain Ave to find Organic Alternatives, a leading dispensary in Fort Collins. With both medical and recreational menus available, you're sure to have a wide variety of options for all your needs. 
You'll find a list of special deals (like a $5 joint, OMG), CBD products, many strains of flower, pre-rolls, edibles, tinctures, vapes, extracts, topicals, and gear. It's safe to say that Organic Alternatives has it all, so if you want to fully immerse yourself in the cannabis world, this might be the right dispensary for you.
Organic Alternatives is dedicated to providing and sourcing only the best and highest quality Colorado-made cannabis products for the people they serve, along with a passion for sustainability that has led them to grow, harvest, and produce their own organic cannabis and concentrates. 
With an almost five-star rating and almost 2,500 dazzling reviews, you might want to drop into this dispensary when you're in the area, lest you regret it. 
Smokey's Cannabis Co.
Another great dispensary that offers both medical and recreational to locals and visitors is Smokey's Cannabis Co. We're back on College Ave, although this one is quite a ways south from our first two picks and is found at 5740 S College Ave C.
Smokey's Cannabis Co. is also packed with high-quality products that fit any needs and preferences: flower, pre-rolls, vaporizers, concentrates, edibles, topicals, CBD products, accessories, and apparel so you can be a Smokey's fan for life. 
At this dispensary, things are done "the Smokey's Way", which is one reason we love Smokey's Cannabis Co. Not only does this business aim to be a leader in the cannabis world, but they also work hard to give back, take care of the environment, and involve the community in everything they do. 
Ace's Place
Head on down to Ace's Place for a true mom-and-pop weed shop experience that'll have you wishing you could stay all day. According to one of many rave reviews of this dispensary, found at 1101 Academy Ct #4, Ace's Place is a "medical and recreational 21+ cannabis dispensary with a down-to-earth vibe and friendly and knowledgeable staff."
The local family-owned business is named after a beloved family dog, Ace (who is no longer with us, but I'm sure we're all sending him a collective cuddle to doggy heaven right now). Now, this seasoned cannabis dispensary is known for feeling like home, all while providing access to a plethora of medical and recreational cannabis suited for all preferences. 
Talk to an Ace's Place budtender if you're not sure what you're interested in, and the friendly staff will happily guide you through your options based on your preferences and needs. Don't be shy, remember: everyone in Ace's Place is family.
Natural Alternatives 
We're back on College Ave to take a look at Natural Alternatives, located right by 6712 S College Ave #5. With reviews that praise the unbeatable prices, superior quality, excellent customer service, and overall experience, it's no surprise that this medical and recreational dispensary is on our list. 
If you haven't been yet, what are you waiting for? You'll be amazed by the Glass Shop, filled with innovative and imaginative accessories, and enjoy the wide array of products. A selection of award-winning flowers is always available, and many choices of potent concentrates, delectable edibles, and topicals. 
KindCare of Colorado
It seems we just can't get off that darn avenue. Let's run nearby to 6617 S College Avenue to find KindCare of Colorado, a medical and recreational dispensary. Ever since 2009, the team behind this business has been achieving its goal of providing customers with safe, affordable, and discreet access to cannabis.
Why do people pick KindCare of Colorado? According to not only themselves, but also confirmed by the many positive reviews, the friendly staff and budtenders are beyond helpful and patient, the experience is highly personalized, and the quality of the products is unpaired. There's no reason not to take a look at their impressive inventory of flower, edibles, topicals, tinctures, and concentrates. 
Flower Power Botanicals
We're on a roll with dispensaries that offer both medical and recreational options, so let's keep going. Flower Power Botanicals is discreetly located at 1308 Duff Dr, a ways off from College Ave (phew). 
If you're into crypto, this is the dispensary you'll want to stop by at. At this location, cryptocurrency payments are totally accepted, giving it a touch of futuristic vibes that only our generations could begin to understand.
With edibles to vapes and concentrates to bud, there's no shortage of options at Flower Power Botanicals, which can make it hard to choose but definitely worth it. Besides, a budtender will be happy to help you find the product that best works for you, whether you're a medical or recreational user. 
Verts Dispensary
Verts Dispensary is the second-last on our list, but that doesn't mean it's any less cool than the ones we've already talked about. This one is found at 1240 W Elizabeth St Suite C & D, hidden between fast food chains, local cafés, and restaurants that'll have your munchies setting in before even walking into the store. 
Next year, Verts Dispensary will be celebrating ten years in the industry and has managed to place itself as a premier medical and recreational cannabis dispensary that's beloved and trusted by locals and visitors alike. 
Their huge selection of top-shelf and super high-quality cannabis flower, vapes, edibles, extracts, and concentrates leaves nothing to be desired, while people who have visited the store rave about the customized customer service, accessible prices, and awesome products. 
Zengold's 
Last, but certainly not least, let's say hello to Zengold's. This dispensary is located at 5739 Bueno Dr Suite D1, right beside a trampoline park (although you might fly higher if you consume the good stuff available inside Zengold's doors). 
The founders opened up shop with a focus on community, allowing society to access an exceptional weed experience with a diverse and wide array of high-quality products that suit any stoner's (or non-stoner's) needs. Inspired by the community they live in, the team behind Zengold's strives to make every interaction as special and unforgettable as the potential effects of what they sell.
Growing their own strains with love, sunshine, and glistening rainwater, you'll find organic and high-quality buds at Zengold's, plus many choices of pre-rolls, vaporizers, concentrates, edibles, tinctures, apparel, and smoking accessories.
Final Thoughts
In conclusion, Fort Collins, Colorado, is a beautiful town that offers a variety of attractions, including cannabis dispensaries, which have become increasingly popular since the legalization of recreational marijuana. The Green Solution, LivWell Fort Collins, Organic Alternatives, Smokey's Cannabis Co., and Ace's Place are some of the best dispensaries in Fort Collins that offer high-quality products and excellent customer service. With a wide range of cannabis products, including flower, pre-rolls, vaporizers, concentrates, edibles, and topicals, visitors to Fort Collins can immerse themselves in the cannabis world and enjoy all that this charming town has to offer, from outdoor adventures to craft breweries and more.

Hearst Newspapers participates in various affiliate marketing programs, which means we may earn a commission when you click links in this content. Our professional curators independently research and recommend products and services, with no newsroom involvement. Merchants can pay for a sponsored listing and may choose to rewrite their summary. When that happens, we label the listing as "Sponsored" and highlight it in grey to differentiate the merchant-provided content from our writing.

How Creators Are Powering Social Commerce
In the ever-evolving landscape of social media and shopping, a profound shift is underway as retail giants like Amazon and Walmart, along with social media platforms such as TikTok and YouTube, rely on creators to delve deeper into social commerce.
At the forefront of this transformative journey are creators, emerging as pivotal players in steering the course of social commerce.
From Walmart launching its own creator marketplace to the emergence of TikTok Shop, here are the key developments.
Cyber Monday 2023: The best extended deals from Amazon, Walmart, Best Buy, Apple and more
As a participant in multiple affiliate marketing programs, Localish will earn a commission for certain purchases. See full disclaimer below*
There is still time for Cyber Monday savings. If you didn't have time to pick stuff up on Cyber Monday, don't worry as many of your favorite brands still have extended Cyber Monday sales. Here is every major brand's extended Cyber Monday and Black Friday 2023 sales that you need to know. Check out best Cyber Monday deals under $100 and best Cyber Monday deals on Amazon.
Deals from top retailers
Amazon's Cyber Monday event has ended, but there's still time for holiday shopping with sales up to 71% on all things tech, household appliances and more.
This is your last chance to get the Apple Airpods 2nd Gen for under $100.
The most powerful Beats headphones yet, the Studio Pro is on sale for more than 50%.
Hisense 58-Inch ULED 4K Smart Fire TV
The crisp Hisense TV is on sale for 41% off.
Walmart's Cyber Monday Deals is live until supplies last, with massive sales on items from Dyson, Sony, Apple and more.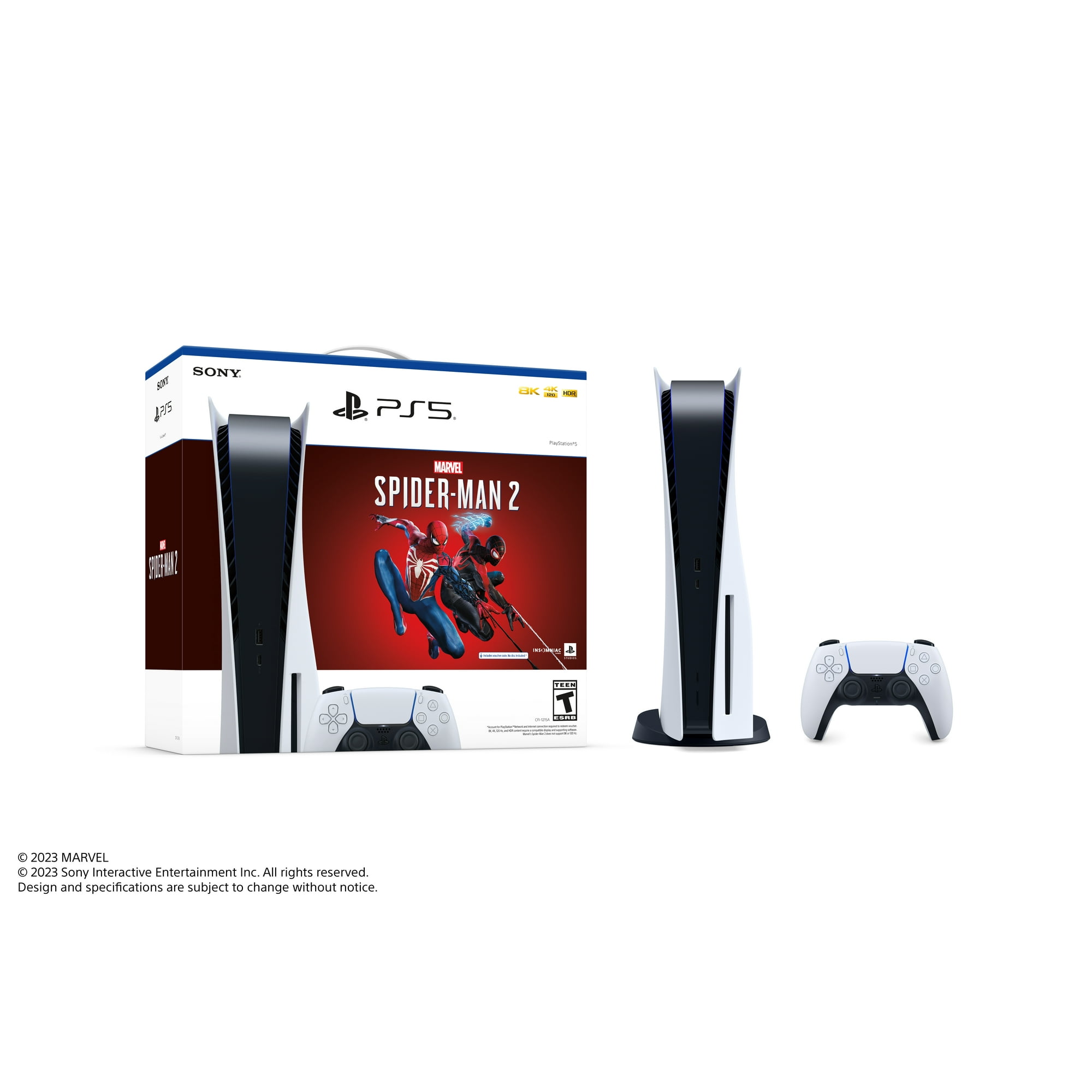 PlayStation 5 Spider-Man 2 Bundle
The PS5 bundle comes with the hit Marvel's Spider-Man 2 disc for 10% off.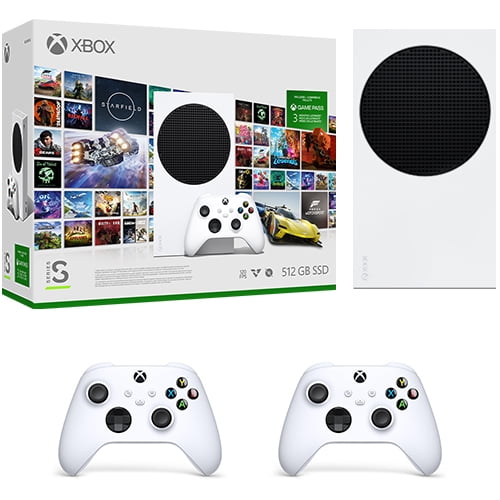 The Xbox Series S bundle comes with an additional Xbox controller and a 3-month Game Pass subscription.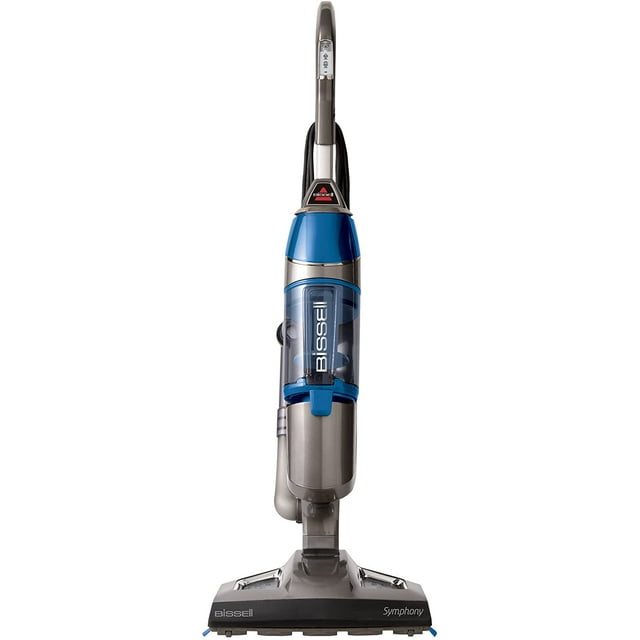 The fan-favorite Bissell Vac-and-Steam All-in-one is on sale for nearly $100 off.
Home Depot is offering Cyber Monday deals online and in stores now through 11/29, with up to 60% off on home appliances.
Best home products deals
Gordon Ramsay's favorite cookware brand is offering 50% off their excellent pan and pot sets for Cyber Monday 2023.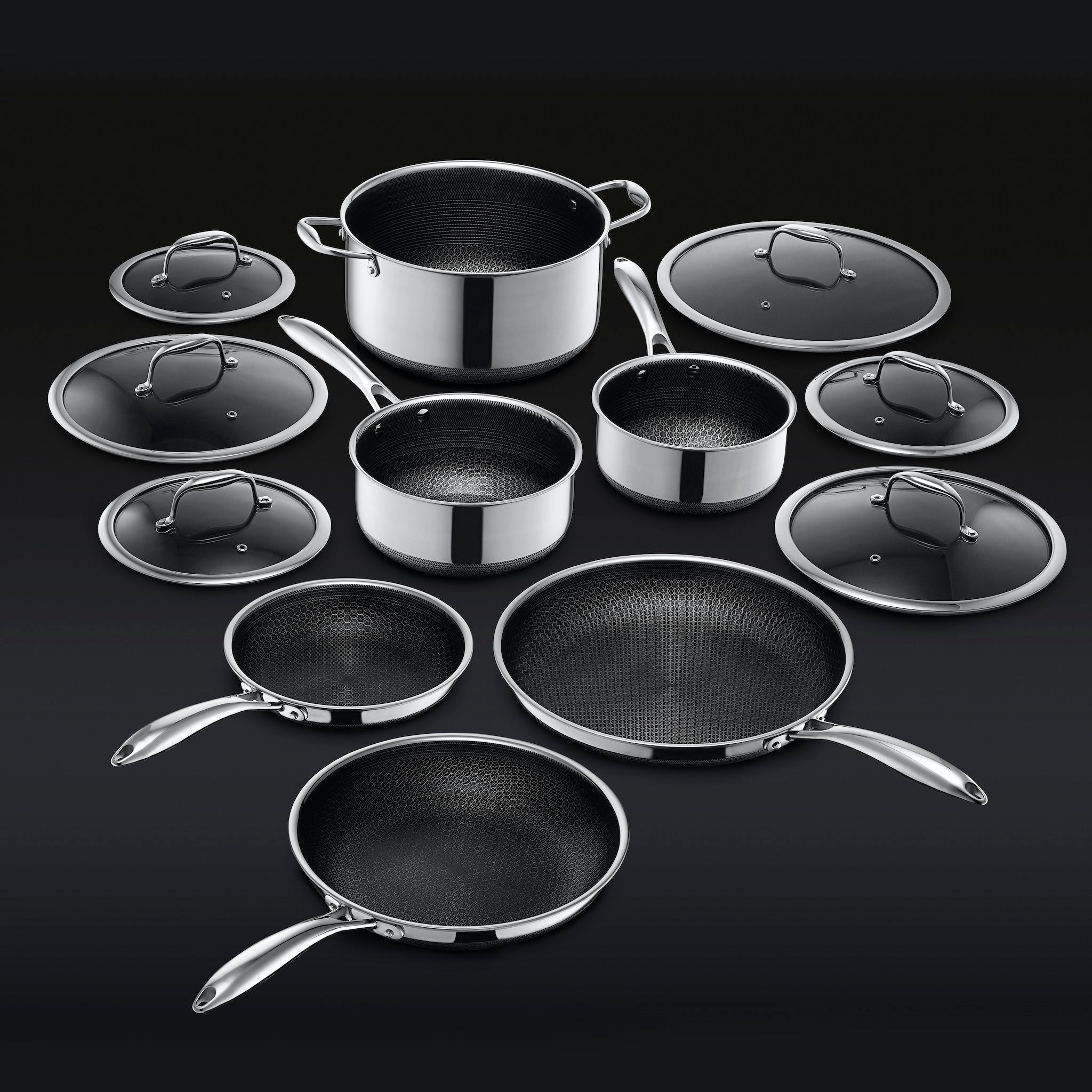 HexClad 12-piece Cookware Set
At 40% off, you could have Gordon Ramsey's favorite 12-piece cookware set for the lowest price ever.
Dyson deals are the best, with many of its revolutionary hair products and vacuums now on sale for up to 50%.
Dyson Supersonic Hair Dryer
Dyson's revolutionary Supersonic Hair Dryer is on sale for the first time this year – grab this excellent product for 25% off.
West Elm is giving 70% off on many of its best luxury furniture for extended Cyber Monday sales.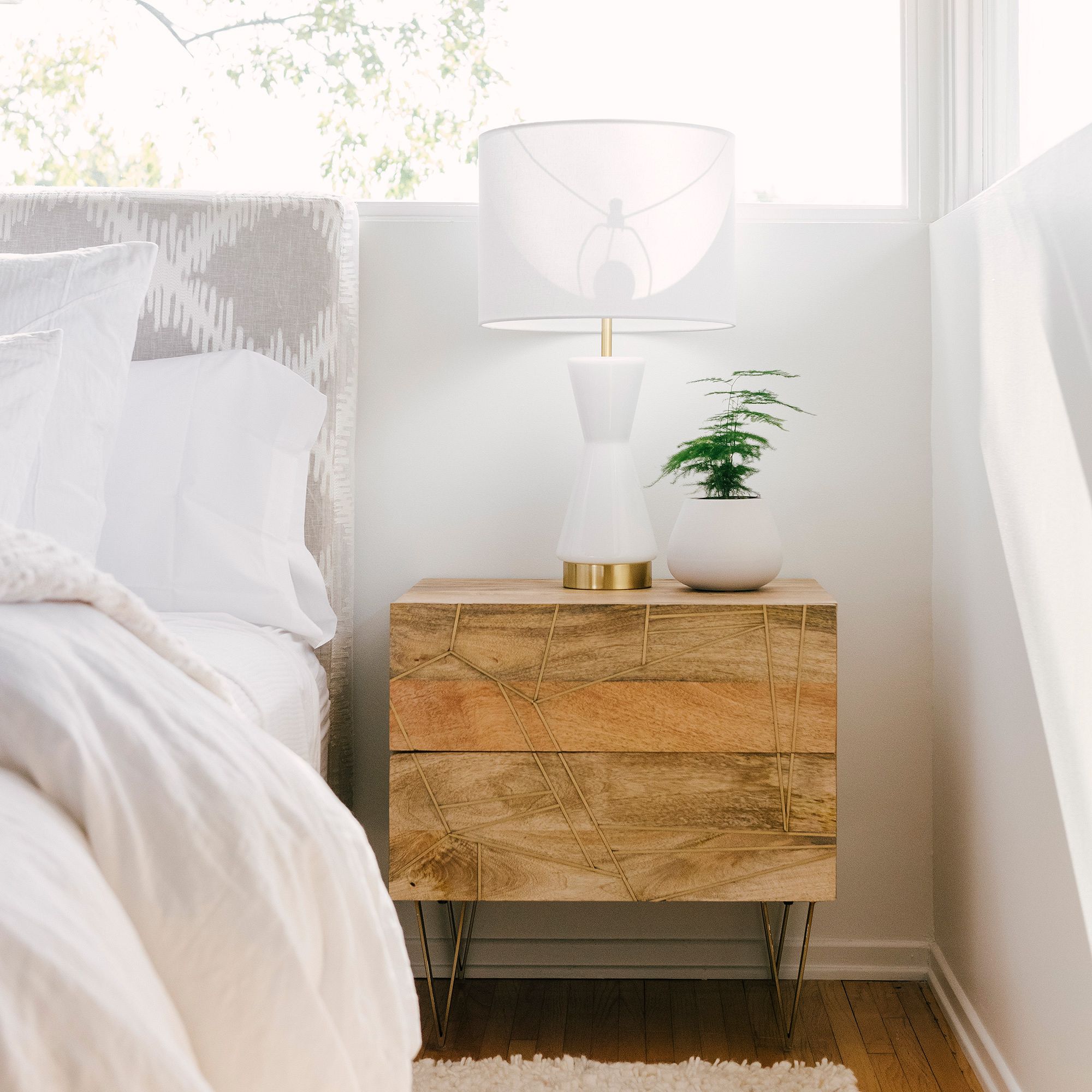 Roar & Rabbit Geo Inlay Nightstand
This beautiful nightstand is going for 30% off at West Elm.
Solo Stove is the best fire pit retailer on the market, so get their warmth for up to 40% off.
Secure some holiday warmth with the table top Mesa fire pit for 22% off.
Tech and entertainment
Take advantage of Hulu's amazing Black Friday deal for a limited time! Subscribe to the Hulu (With Ads) plan for 99 per month for one year, current regular monthly price after. Get this deal now by clicking here. Ends 11/28/23. Eligibility restrictions and terms apply.
Best jewelry, clothing and fashion deals
Crocs' Cyber Week sale are hosting sales up to 50%.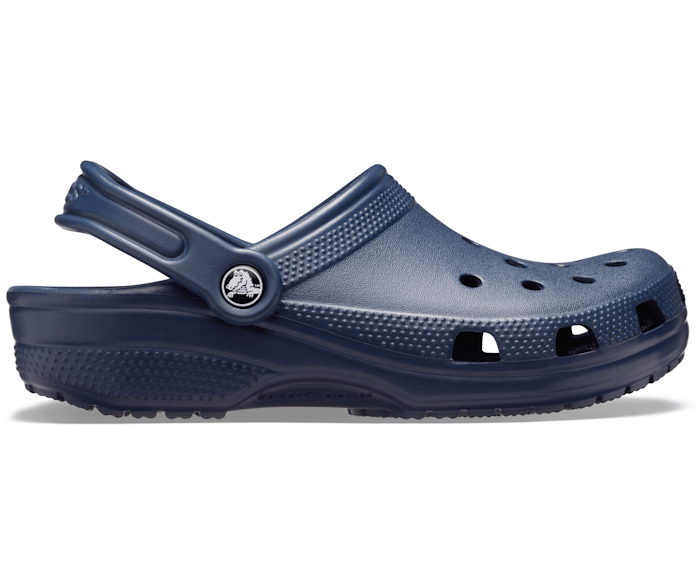 The Classic Clog is a classic for a reason at 25% off.
UNIQLO is having its only sale of the year, with amazing Cyber Week deals for your online shopping experience.
Nordstrom has Cyber Monday deals until midnight tonight, offering up to 82% off across all categories like Nike, UGG, Calvin Klein, Tory Burch and more.
The popular athleisure wear company has a number of great extended Cyber Monday finds, especially in their "We Made Too Much" page for the holiday shopping season.
Best haircare and cosmetics deals
Find deals from Ulta, Sephora and more.
Ulta's Cyber Monday sales are now live and ends Tuesday November 28th, with up to 50% select beauty products.
The Walt Disney Co. is the parent company of Hulu and this ABC station.
* By clicking on the featured links, visitors will leave Localish.com and be directed to third-party e-commerce sites that operate under different terms and privacy policies. Although we are sharing our personal opinions of these products with you, Localish is not endorsing these products. It has not performed product safety testing on any of these products, did not manufacture them, and is not selling, or distributing them and is not making any representations about the safety or caliber of these products. Prices and availability are subject to change from the date of publication.
16 Common Blogging Mistakes

Common blogging mistakes often derail even the most dedicated bloggers. From neglecting SEO strategies to ignoring audience engagement, these errors …

Source link