Best Dispensaries in Las Cruces New Mexico | GreenState
Hearst Newspapers participates in various affiliate marketing programs, which means we may earn a commission when you purchase products featured in this content or purchase from vendors featured here. Our professional curators independently research and recommend products and services, with no newsroom involvement. Merchants can pay for a sponsored listing and may choose to rewrite their summary. When that happens, we label the listing as "Sponsored" and highlight it in grey to differentiate the merchant-provided content from our writing.

The view across New Mexico may be a blend of sandy hills and lush forests, but the landscape isn't the only place where the desert meets the green in the Land of Enchantment. All across the quaint town that's a unique blend of Native and Latin American cultures, you'll find dispensaries. 
The recreational use of cannabis has been legal ever since June 2021, although medicinal marijuana has been legal since 2007, over a decade before. This has, of course, made it into a staple place for lighting up a joint or popping a magical brownie – along with beautiful scenery and seasonal activities that drive tourists to the area. 
Las Cruces, which translates directly to "the crosses" in Spanish, may be home to the headquarters of the world's first company offering suborbital spaceflights with Virgin Galactic, but you don't have to get on a spaceship to blast off in the city. Strap in and let's explore the best dispensaries located in Las Cruces, New Mexico.
We conduct detailed online research to help you find the best dispensaries in the area. We visited each store's website and social media platforms to judge affordability, digital presence, selection, delivery options and customer service. Our rankings are focused on the businesses online storefronts, user generated content, and reviews of the in-store shopping experience. We also factor the average of each store's Google and Yelp reviews in our selections.
Using this rating system, we compiled a list of the best stores in the Las Cruces area to start your dispensary search.
Everest Cannabis Co.
Everest Cannabis Co. is a dispensary owned and operated by New Mexicans who are passionate about the community that surrounds them and being able to offer high-quality cannabis products to residents and visitors to Las Cruces. 
Everest Cannabis Co. uses local vendors, employing over 100 New Mexicans, as well as focusing on sustainability and uniqueness. You'll find hand-crafted cannabis from local growers and cannabis-packed products like salves, beverages, baked goods, vaporizers, and more. 
Everest Cannabis Co. is one of the number one customer-rated dispensaries in Las Cruces – so you might want to head on over there, whether you're looking for medical or recreational cannabis. Find them at either of their locations at 4841 E. Lohman Ave #2 and 1240 South Valley Drive Suite D.
PurLife Dispensary
PurLife Dispensary stands out – probably because nearly two and a half thousand people have left rave reviews on Google about this dispensary that you can find at 755 S Telshor Blvd #102a. Although it's strictly for medical marijuana users, it really stands out due to the dispensary's innovation and dedication to quality.
The people behind PurLife believe in the life-changing effects of medical marijuana, inspired by the benefits that they've seen people around them experience. As soon as you walk in, you'll be greeted by a knowledgeable budtender who can answer any question and make recommendations on the best New Mexico-grown strains. 
Through education and high-quality CBD and THC products, PurLife manages to touch the lives of medical marijuana patients in Las Cruces and beyond. 
R. Greenleaf
Found conveniently at 2750 Mall Drive #206, R. Greenleaf Med and Recreational Cannabis Dispensary is just off the I-25, so you don't even need to worry about getting lost in town. 
This dispensary provides both medical and recreational users with a variety of high-quality products from edibles like canna honey and brownies, herb with strains like Amnesia and Cataract Kush, to concentrates like shatter and crumble. 
Committed to providing an exceptional service and cannabis experience, R. Greenleaf has managed to become a reputable dispensary in the city and state. Plus, if you plan on going back, you can get a loyalty card and get your hands on free pre-rolls and other products. 
Sacred Garden
The founder of the dispensary Sacred Garden, Zeke Shortes, was the sixth person in the state to receive a license to produce and distribute medical marijuana. Since then, the company has grown into one of the most beloved medical cannabis dispensaries, with locations in various New Mexico cities (find Sacred Garden in Las Cruces at 642 S Alameda Blvd). 
For over a decade, Sacred Garden has been offering natural pain relief, healing, and treatment for medical cannabis users from the Land of Enchantment, as well as providing exceptional customer service and patient education.
At Sacred Garden, you'll have so much to choose from: edibles, beverages, vaporizers, flower, cartridges, gummies, pre-rolls, tinctures, and salves, to name a few. As one of the longest-standing dispensaries in the state, this is one you won't want to miss out on your dispensary-hopping adventure.
Pecos Valley Production
Fair prices and friendly staff: that's what stands out when reading reviews about Pecos Valley Production in Las Cruces. This medical marijuana dispensary is found at 2460 S Locust Street, where a comforting and modern environment will welcome you to the place where native and out-of-state medical marijuana cardholders can find relief and bliss. 
Pecos Valley Production helps people pursue elevated health, wellness, and joy in everyday life, offering a wide diversity of products from brands you know and love (and some you soon will), along with homegrown strains and products. 
If you're around the border of the Chihuahuan Desert, you'll want to pop into this dispensary if you're a medical cardholder to explore high-quality cannabis products that actually change the game. Enjoy a puff of a skunky pre-roll, the sweet taste of gummies, the potential relief of cooling and heating salve, and the smell of sweet and sour half-ounces. 
Sol Cannabis
The sun may shine down on Las Cruces 350 days a year – but on those days it doesn't, get your own green sunshine at Sol Cannabis, which you can find at 523 E. Idaho Ave. and offers recreational and medical marijuana. 
This cannabis dispensary seems to be beloved by all those who know it, with many reviews talking about all the good times had in the recreational lounge. With the products they offer, it's no surprise that the lounge is usually filled with happy stoners – you'll find world-class brands and local products from flower, edibles, and vaporizers. 
Organ Mountain Cannabis
What's better than a local, family-owned, and military veteran team running a dispensary in the beautiful landscape of Las Cruces? Not much. If you want to visit Organ Mountain Cannabis, you'll get exactly what you expect (and more). 
The people behind Organ Mountain Cannabis take serious pride in sourcing the best products, making sure that everything they offer is top-of-the-line, and offering education and orientation thanks to the friendly budtenders who are experts in cannabis. 
Head on over to 1590 E Lohman Ave to discover what lies behind the doors at the dispensary, and find yourself engulfed by the scent of cannabis and overwhelmed by the choices, but excited to work along with the budtender to find your dream product. You'll find pre-rolls, flower, cartridges, edibles, extracts, and tinctures here. 
Monster House
Don't be fooled by the scary name – Monster House is actually an awesome dispensary you can find in Las Cruces at 301 N Solano Dr Suite 8. The mom-and-pop shop is strictly recreational, so this one is for those who are in for it because of the fun times and relaxation.
At Monster House, you'll find top-tier cannabis that's grown and cultivated right in New Mexico, as well as offering more diversity in national brands and products. One thing we love about Monster House is how dedicated they are to making their products accessible without giving up high quality.
The reviewers love them, and it's not hard to see why after taking a look at their menu. With an infinite amount of strain choices and dozens of ways to ingest cannabis, the hardest part about shopping here will be picking out what you like the most. 
420at505
Back in 2019, a group of four friends started with a dream and took action, giving birth to 420at505, a dispensary you can easily find at 505 N Valley Dr. This group had a goal, and this goal included a passion they all share: cannabis. 
420at505 has one singular mission: to educate and create unforgettable experiences for clients with products that best suit them and their needs. It seems simple enough, and this dispensary has been knocking it out of the park. 
The internet has spoken: this dispensary is well-liked due to affordable prices, friendly staff, and effective products that'll have any stoner feeling like they're in wonderland. 
Hashtag Cannabis
We're living in the 21st century, so by now we should be used to names like Hashtag Cannabis. We won't hold it against them though, because the customer service, quality of products, and passion that pushes the company is exceptional and has people coming back again and again (according to the reviews). 
Head on over to 2460 Missouri Ave and walk into the start-up recreational dispensary that puts safety, quality, and service above all, in order to create a cannabis community where people can share their love for the plant and return to learn more every time. 
Go crazy with delectable edibles, a variety of Indica, Sativa, and hybrid flower strains, potent concentrates, different cannabinoids like delta 8 and CBD, and topicals. You won't be disappointed and will probably be back for hashtag more to the hashtag store. 
Final Thoughts
In conclusion, Las Cruces in New Mexico is an attractive destination not only for its scenic beauty and seasonal activities but also for its dispensaries. The legalization of cannabis for medicinal use in 2007 and for recreational use in June 2021 has made Las Cruces a popular destination for cannabis enthusiasts. There are several dispensaries to choose from, each with its unique offerings, but five of the best ones have been highlighted. Everest Cannabis Co., PurLife Dispensary, R. Greenleaf, Sacred Garden, and Pecos Valley Production all offer a variety of high-quality cannabis products, and some are known for their exceptional customer service, knowledgeable staff, and unique offerings. Las Cruces is indeed a city where the desert meets the green, and its dispensaries add to its charm, making it a must-visit destination for cannabis enthusiasts.
Hearst Newspapers participates in various affiliate marketing programs, which means we may earn a commission when you click links in this content. Our professional curators independently research and recommend products and services, with no newsroom involvement. Merchants can pay for a sponsored listing and may choose to rewrite their summary. When that happens, we label the listing as "Sponsored" and highlight it in grey to differentiate the merchant-provided content from our writing.
With Its Novel Affiliate Model, The Sporting News Bets on Lifetime Value
Sports publisher The Sporting News raised $15 million in Series A funding in September, in large part because of the unique affiliate marketing model it employs.
The company, like a growing number of sports media newsrooms, generates revenue from referring its readers to sportsbooks and gambling operators. 
But unlike traditional affiliate models—where retailers like Amazon pay publishers like Wirecutter on a cost-per-acquisition basis each time a customer makes a purchase—The Sporting News uses a revenue-share structure, meaning that it receives a percentage of the lifetime value of the new customers it sends to gambling operators.
"When it comes to delivering a customer to a platform with a longer use case, it is short-sighted to take a one-time fee," The Sporting News CEO Rich Routman said. "If I send someone to a streaming platform, and they spend $10 a month for five years, why would I take a $20 bounty? I'll take $2 a month for five years."
The model enables The Sporting News to act more as a long-term partner to the sportsbooks it works with, sharing in their successes by generating revenue when their referrals spend money. This year, the sports-betting industry in the U.S. is projected to generate $7.62 billion in revenue, according to Statista.
Interest in this kind of model has risen as publishers look to diversify their revenue streams.
While affiliate marketing and commerce are critical in these efforts, they are challenging because publishers have to stack up thousands—if not millions—of individual purchases to make the operation worthwhile. 
But revenue-share models let publishers generate recurring income from the customers they generate while placing the onus on them to source quality referrals—a dynamic similar to performance advertising.
Potential in other publishing sectors
The revenue-share model is commonplace in Europe, where the sports-betting market is more mature. The Dutch firm Better Collective, for instance, projects 2023 revenues of $345 million, according to company filings.
But it's rarer in the U.S., where gambling on sporting events became legal federally just five years ago. So far, only sports publishers have embraced the model, as it functions best in industries in which customers have high lifetime values.
But there is no technical reason why it wouldn't suit other media companies with similar market dynamics, such as software sales or subscription services, said Bryce Widelitz, vice president of publisher innovation at partnerships management platform impact.com.
How Creators Are Powering Social Commerce
In the ever-evolving landscape of social media and shopping, a profound shift is underway as retail giants like Amazon and Walmart, along with social media platforms such as TikTok and YouTube, rely on creators to delve deeper into social commerce.
At the forefront of this transformative journey are creators, emerging as pivotal players in steering the course of social commerce.
From Walmart launching its own creator marketplace to the emergence of TikTok Shop, here are the key developments.
Cyber Monday 2023: The best extended deals from Amazon, Walmart, Best Buy, Apple and more
As a participant in multiple affiliate marketing programs, Localish will earn a commission for certain purchases. See full disclaimer below*
There is still time for Cyber Monday savings. If you didn't have time to pick stuff up on Cyber Monday, don't worry as many of your favorite brands still have extended Cyber Monday sales. Here is every major brand's extended Cyber Monday and Black Friday 2023 sales that you need to know. Check out best Cyber Monday deals under $100 and best Cyber Monday deals on Amazon.
Deals from top retailers
Amazon's Cyber Monday event has ended, but there's still time for holiday shopping with sales up to 71% on all things tech, household appliances and more.
This is your last chance to get the Apple Airpods 2nd Gen for under $100.
The most powerful Beats headphones yet, the Studio Pro is on sale for more than 50%.
Hisense 58-Inch ULED 4K Smart Fire TV
The crisp Hisense TV is on sale for 41% off.
Walmart's Cyber Monday Deals is live until supplies last, with massive sales on items from Dyson, Sony, Apple and more.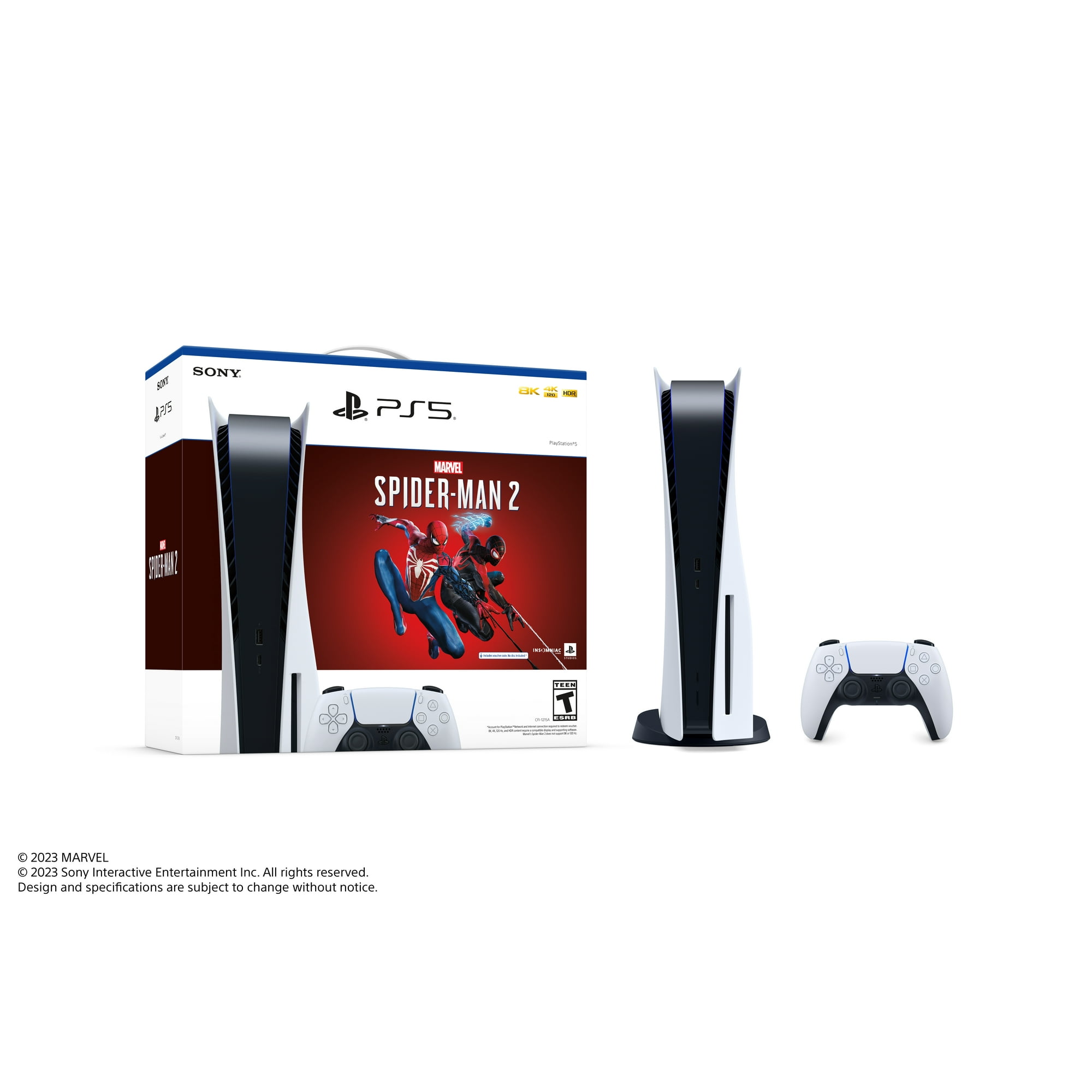 PlayStation 5 Spider-Man 2 Bundle
The PS5 bundle comes with the hit Marvel's Spider-Man 2 disc for 10% off.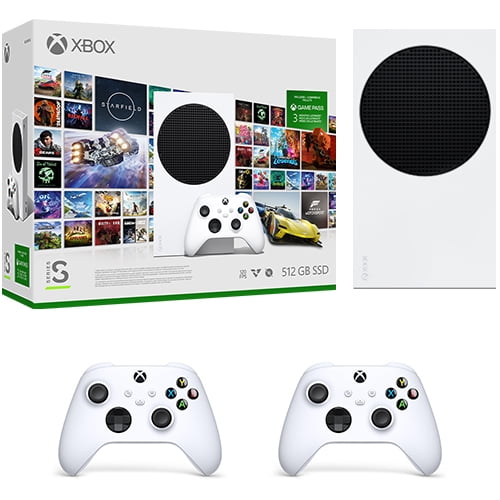 The Xbox Series S bundle comes with an additional Xbox controller and a 3-month Game Pass subscription.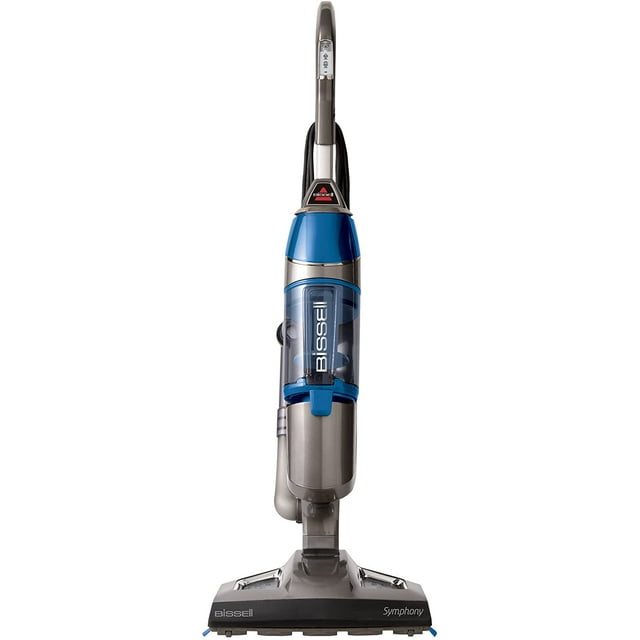 The fan-favorite Bissell Vac-and-Steam All-in-one is on sale for nearly $100 off.
Home Depot is offering Cyber Monday deals online and in stores now through 11/29, with up to 60% off on home appliances.
Best home products deals
Gordon Ramsay's favorite cookware brand is offering 50% off their excellent pan and pot sets for Cyber Monday 2023.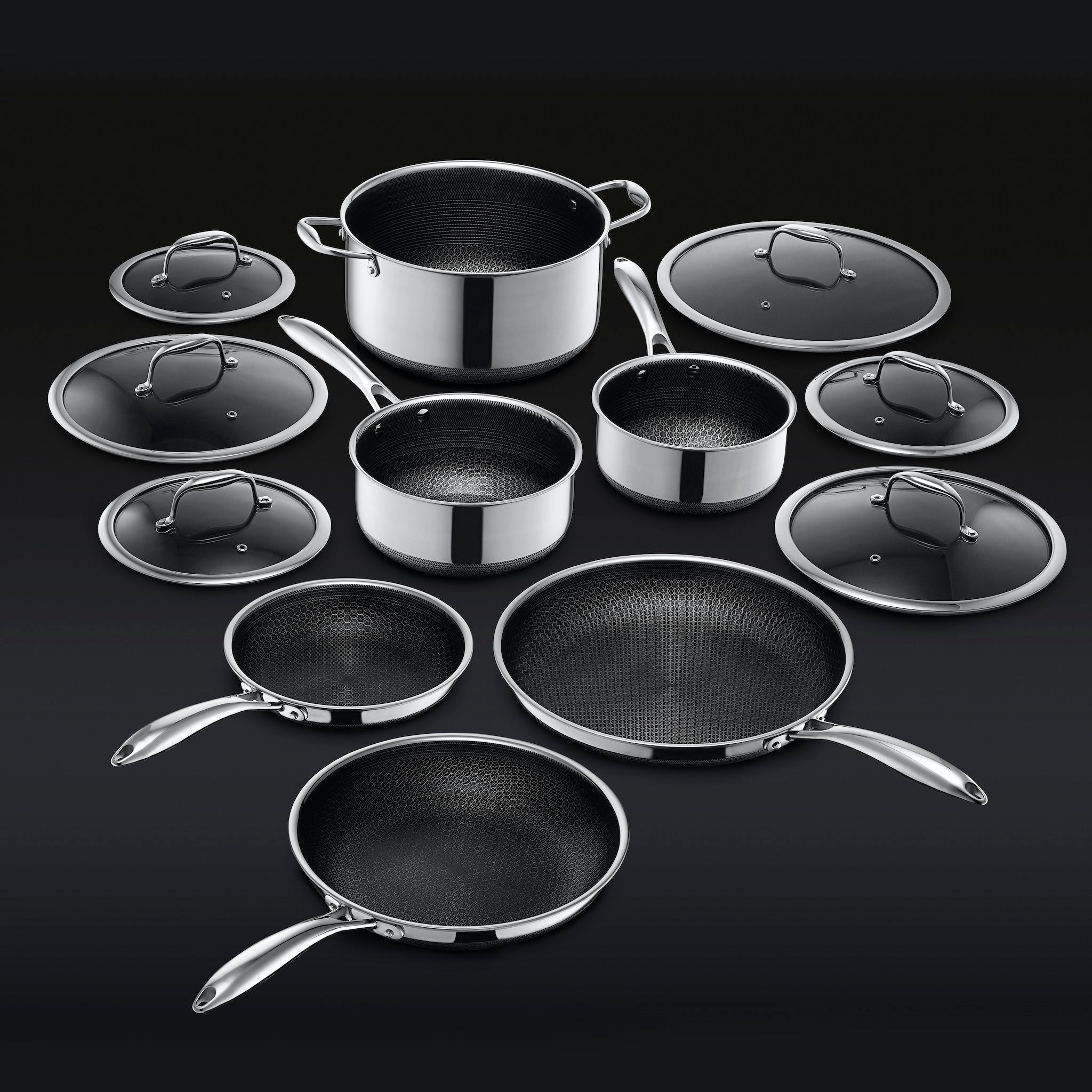 HexClad 12-piece Cookware Set
At 40% off, you could have Gordon Ramsey's favorite 12-piece cookware set for the lowest price ever.
Dyson deals are the best, with many of its revolutionary hair products and vacuums now on sale for up to 50%.
Dyson Supersonic Hair Dryer
Dyson's revolutionary Supersonic Hair Dryer is on sale for the first time this year – grab this excellent product for 25% off.
West Elm is giving 70% off on many of its best luxury furniture for extended Cyber Monday sales.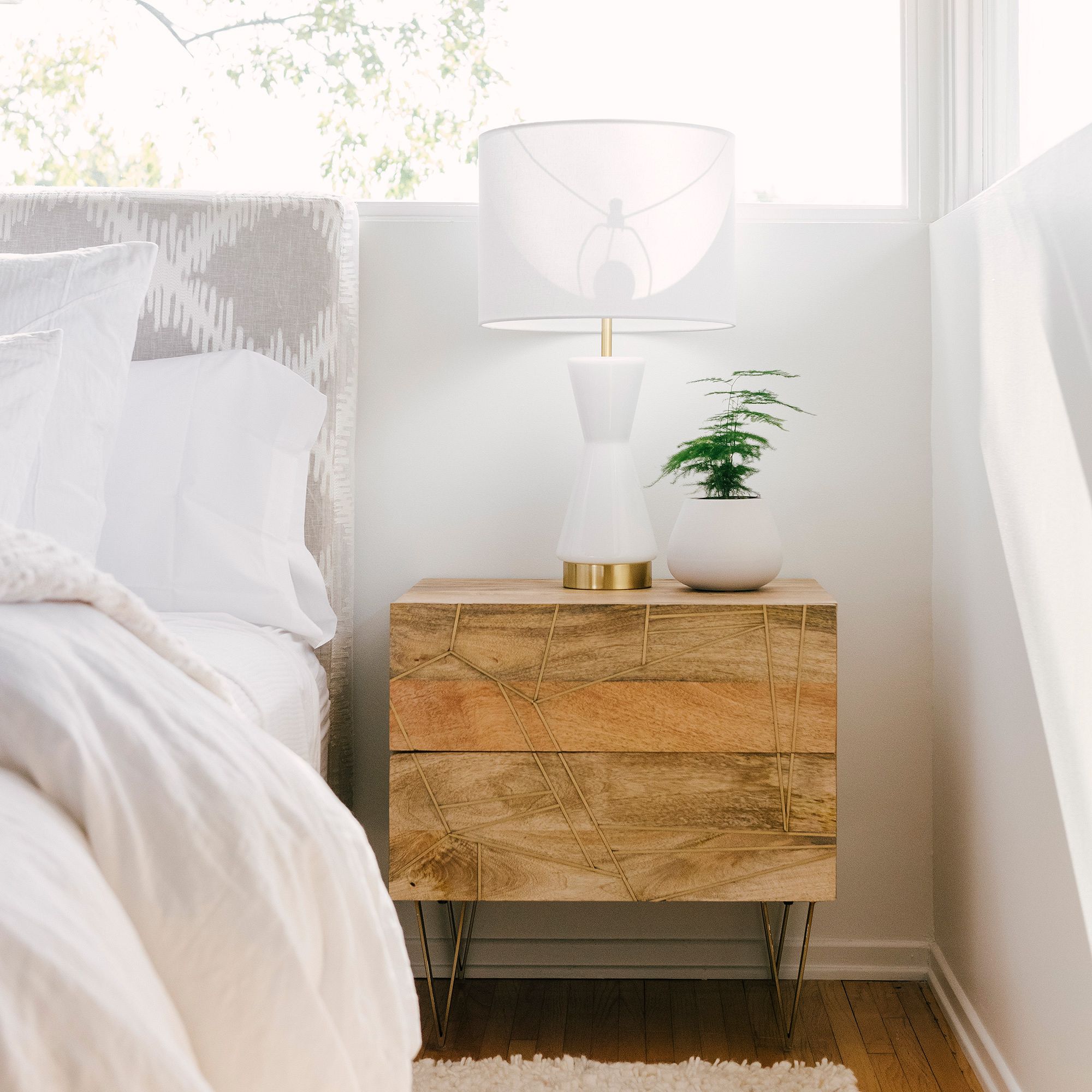 Roar & Rabbit Geo Inlay Nightstand
This beautiful nightstand is going for 30% off at West Elm.
Solo Stove is the best fire pit retailer on the market, so get their warmth for up to 40% off.
Secure some holiday warmth with the table top Mesa fire pit for 22% off.
Tech and entertainment
Take advantage of Hulu's amazing Black Friday deal for a limited time! Subscribe to the Hulu (With Ads) plan for 99 per month for one year, current regular monthly price after. Get this deal now by clicking here. Ends 11/28/23. Eligibility restrictions and terms apply.
Best jewelry, clothing and fashion deals
Crocs' Cyber Week sale are hosting sales up to 50%.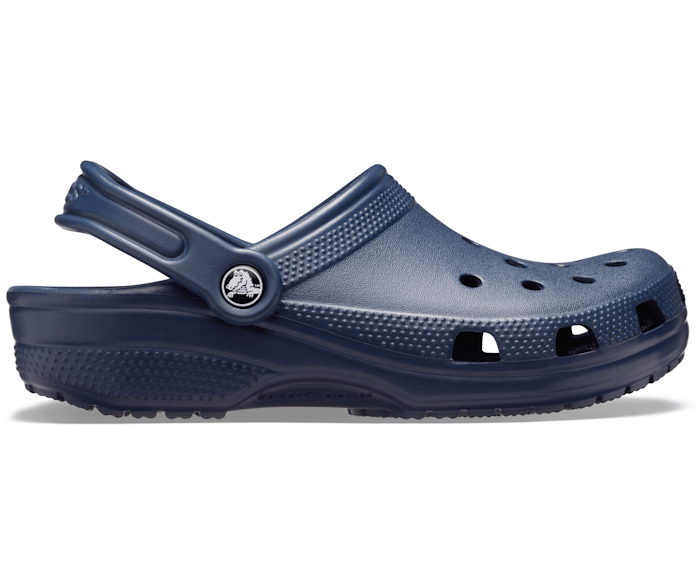 The Classic Clog is a classic for a reason at 25% off.
UNIQLO is having its only sale of the year, with amazing Cyber Week deals for your online shopping experience.
Nordstrom has Cyber Monday deals until midnight tonight, offering up to 82% off across all categories like Nike, UGG, Calvin Klein, Tory Burch and more.
The popular athleisure wear company has a number of great extended Cyber Monday finds, especially in their "We Made Too Much" page for the holiday shopping season.
Best haircare and cosmetics deals
Find deals from Ulta, Sephora and more.
Ulta's Cyber Monday sales are now live and ends Tuesday November 28th, with up to 50% select beauty products.
The Walt Disney Co. is the parent company of Hulu and this ABC station.
* By clicking on the featured links, visitors will leave Localish.com and be directed to third-party e-commerce sites that operate under different terms and privacy policies. Although we are sharing our personal opinions of these products with you, Localish is not endorsing these products. It has not performed product safety testing on any of these products, did not manufacture them, and is not selling, or distributing them and is not making any representations about the safety or caliber of these products. Prices and availability are subject to change from the date of publication.