Generating Sales Means Hitting The K-Mark! | by Deon Christie | ILLUMINATION | Nov, 2023
Generating Online Sales
Medium Non-Members Can Read The Full Story HERE!
What you will learn from this Medium article.
· Generating sales means hitting the K-mark introduction.

· Online growth secrets to help you hit the sales K-mark.

· Suggested content structure and layout to hit the K-mark.

· Conclusion of generating sales means hitting the K-mark.

· Free affiliate marketing stuff for our Medium subscribers!
Generating sales means hitting the K-mark introduction.
This might seem a little confusing, generating sales means hitting the K-mark. What does hitting the K-mark mean? Not just yet, we will get to explaining why generating sales means hitting the K-mark, and what the "K-Mark" means. But we suspect you have a pretty good idea about what hitting the K-mark means.
Generating sales online means gaining your audience's trust first. Not by empty promises, but by how your content makes them feel. Because people will always remember how you made them feel. So, solve their problems, and make them feel relieved. That is the only "shortcut" to generating sales and hitting the K-mark.
With this article, based on personal experience, we will point out why you need to hit the K-mark before you can start generating sales. But also, how to hit the K-mark, and generate sales with affiliate marketing on Medium.
There are basically 4 ways of hitting the K-mark, as listed below, so you can finally start generating sales online. In a nutshell, it comes down to getting noticed, and you cannot get noticed at the party if you're not even present. Generating sales means hitting the K-mark, and the only way to do that is to get noticed.
· Commenting and engagement.

· GEO location timing for exposure.

· Consistent high-quality content.

· Get accepted in Medium publications.
The "secret" to generating sales online, be it affiliate marketing, or otherwise, is to get noticed. Whether you write on Medium, or even make YouTube videos. Generating sales means hitting the K-mark, regardless of the method you choose. But the K-mark must be "targeted", by following the basic content structure listed below.
· Titles and headers.

· Using images with captions.

· First 2 to 4 sentences.

· Using H1 and H2 subleaders.
These 4 content structuring basics will influence the way both your readers and search engines, "understand your content". Simplicity, and "easy to understand" content always enjoys preference. It forms an important part of finally hitting the K-mark and starting to generate sales. Are you still wondering what the "K-Mark" is? Keep reading.
Online growth secrets to help you hit the sales K-mark.
If you have not thought of it much yet, then the question remains. What exactly does "hitting the K-mark" mean? It means that you have to hit 1000 or more views per day! With all the strategies we share in our Medium home page feed. We went from 48 to 1,797 views per day in exactly 24 days. But hold that thought, let's see some proof first, right?
As illustrated above, proof of our claims. With all the success stories, and often impressive sales screenshots, there is one thing you are often not told. The time it took to "Get There". Yes, we were able to reach 1,797 daily views per day in 24 days. Because it took 10 Medium publications, and 345 Medium articles to build up visibility.
We simply started leveraging the strategies below more intensely. This in turn sped up hitting the K-mark rather fast, within 24 days. But you cannot ignore the fact that 345 articles should increase exposure. Furthermore, please bear in mind that we started on Medium in October 2022. We just "kept going", one word, after the next.
· Commenting and engagement.

· GEO location timing for exposure.

· Consistent high-quality content.

· Get accepted in Medium publications.
On the days you struggle to write when ideas escape you. Then you comment or respond to comments. Thank people for adding your Medium articles to their lists. It is not only about writing on Medium. The point is to keep staying active, and in doing so become more visible each day.
But you can also choose to create your own Medium publications or get approved to write for other Medium publications. Or both, just keep going, because that is how you get to generating sales, by hitting the K-mark. With making money online, a more realistic expectation would be one sale for around 1000 views.
That is also why so many people fail, they do not yet understand the equation. Writing one article might, with a huge, "maybe", generate sales. But your chances are much better hitting the K-mark with 500 articles for example. It's all about how "visible" you are, but get visible through high-quality content.
Suggested content structure and layout to hit the K-mark.
With "high-quality" content, it means solving problems, providing answers, and offering guidance. When you help people achieve something, then they will remember you, and that's the whole point. Simplify your writing with a better understanding by leveraging the below-mentioned structure.
· Titles and headers.

· Using images with captions.

· First 2 to 4 sentences.

· Using H1 and H2 subleaders.
These also form part of your "first impression" or "presentation", which is your chance to create curiosity. Your first impression turns a scroll into a visitor. Simplicity turns a visitor into a reader, and content that maintains curiosity and solves problems usually turns a reader into a buyer. A rather simple logic to understand.
Since we started hitting the K-mark on Medium, with 1000+ views per day, we have seen a drastic rise in sales too. Yes, one way we generate sales with affiliate marketing, is by writing on Medium. But when you choose to do the same, please pay attention to the Medium rules. Don't just rush in blindly.
The above-suggested structure is a sure way to generate sales, and it also means hitting the K-mark a lot "faster". The better you structure your content, the more you improve simplicity, and understanding. That way, when your Medium articles get indexed in search engines, their ranking capability will improve.
Conclusion of generating sales means hitting the K-mark.
Hitting the K-mark means exceeding the 1000 views per day mark. Because the realistic sales expectation calculates to 1 sale for every 1000 views per day. It is a pretty accurate calculation, based on personal research, we can assure you. Perhaps that is the "downside" of free traffic. But profitable, nonetheless.
Reaching the 1000+ views mark on Medium, can be achieved by leveraging the 4 strategies listed below. Just keep going, writing, commenting, publishing, designing, and solving problems. Pay no mind to sales, and focus on solving problems. Before you know it, you will be hitting the K-mark, and start generating sales.
· Commenting and engagement.

· GEO location timing for exposure.

· Consistent high-quality content.

· Get accepted in Medium publications.
Getting noticed by both your readers and search engines depends largely on the 4 SEO factors listed below. This is how you improve presentation, and attract attention. Once you have your readers, and search engine's attention, you're "good to go". Prepare to be comfortably surprised by the results of applying this to your writing.
· Titles and headers.

· Using images with captions.

· First 2 to 4 sentences.

· Using H1 and H2 subleaders.
A few simple, but really effective ways to generate sales and hit the K-mark. Boosting your views to well beyond 1000+ views per day on Medium. Because with these strategies, you also get to leverage search engines through SEO. Once you "get the hang of" adding SEO to the mix, views will start increasing drastically!
If you found this Medium story helpful, kindly let us know in the comments. We would love to hear your opinion. Did you know that generating sales means hitting the K-mark? Do you struggle with driving traffic, generating sales, creating content, or writing? Would you like to reach 1000+ views per day?
If you need help with anything, we speak "Medium" and "Writing" rather fluently, so feel free to reach out any time. With that, our "Generating Sales Means Hitting The K-Mark!" story on Medium is concluded.
Now you know that generating sales means hitting the K-mark. Because it (realistically) comes down to one sale per 1000 views, on average. Isn't it about time you started generating sales online? Well, here's your chance!
Today all our website traffic is generated from our own efforts. Efforts that we perfected over the years and overcame many failures. Efforts that generated up to 16,364 free interest targeted visitors per day! Besides, you have nothing to lose, you get a full refund if you don't like what you see! — Source
AFFILIATE DISCLOSURE: Some of the links in this post are links to affiliate offers. If you visit them to make a purchase, we will earn a commission. The decision is yours, and whether or not you decide to buy something is entirely up to you. All offers come with a full 30 to 60 days, no questions asked, money-back guarantee!
Free affiliate marketing stuff for our Medium subscribers!
All new subscribers on Medium will receive 4 free gifts. 2 of our top traffic eBooks, and 2 free memberships (invitation only) for buyer traffic tools we use. Subscribe to me (Deon Christie) on Medium and your free stuff will be emailed to you ASAP. Medium has no affiliation, nor do they endorse the free giveaway in any way. It is our own personal free giveaway, so kindly contact us with any queries, not Medium support.
Cyber Monday 2023: The best extended deals from Amazon, Walmart, Best Buy, Apple and more
As a participant in multiple affiliate marketing programs, Localish will earn a commission for certain purchases. See full disclaimer below*
There is still time for Cyber Monday savings. If you didn't have time to pick stuff up on Cyber Monday, don't worry as many of your favorite brands still have extended Cyber Monday sales. Here is every major brand's extended Cyber Monday and Black Friday 2023 sales that you need to know. Check out best Cyber Monday deals under $100 and best Cyber Monday deals on Amazon.
Deals from top retailers
Amazon's Cyber Monday event has ended, but there's still time for holiday shopping with sales up to 71% on all things tech, household appliances and more.
This is your last chance to get the Apple Airpods 2nd Gen for under $100.
The most powerful Beats headphones yet, the Studio Pro is on sale for more than 50%.
Hisense 58-Inch ULED 4K Smart Fire TV
The crisp Hisense TV is on sale for 41% off.
Walmart's Cyber Monday Deals is live until supplies last, with massive sales on items from Dyson, Sony, Apple and more.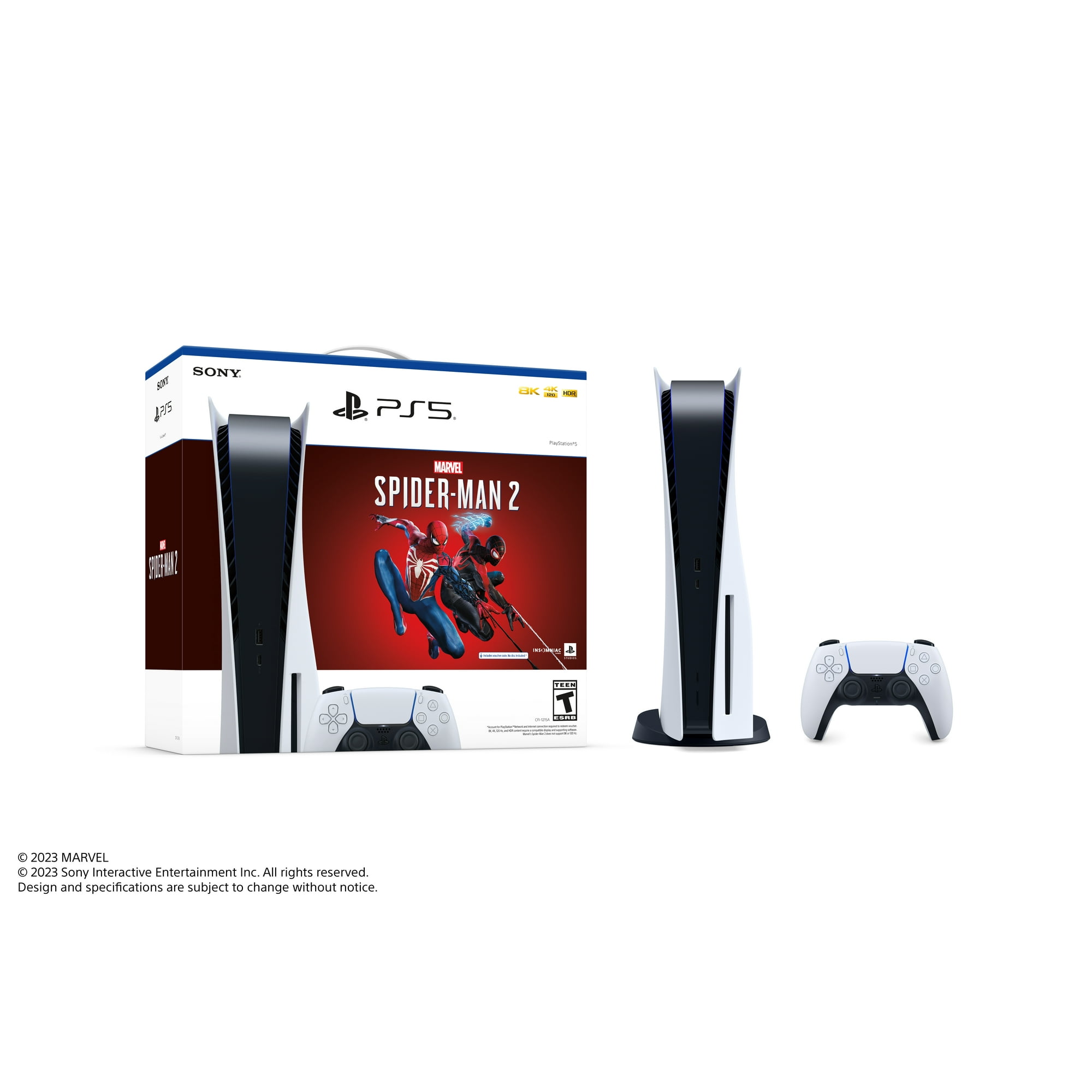 PlayStation 5 Spider-Man 2 Bundle
The PS5 bundle comes with the hit Marvel's Spider-Man 2 disc for 10% off.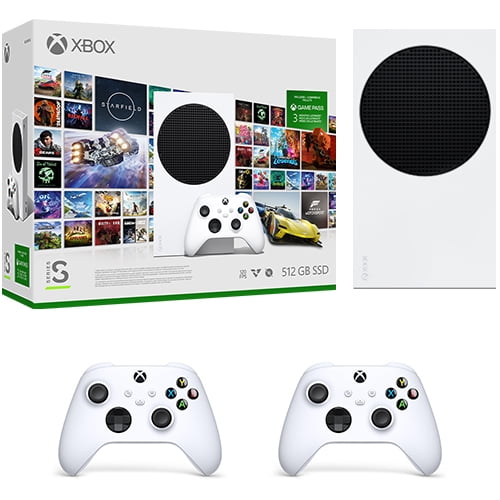 The Xbox Series S bundle comes with an additional Xbox controller and a 3-month Game Pass subscription.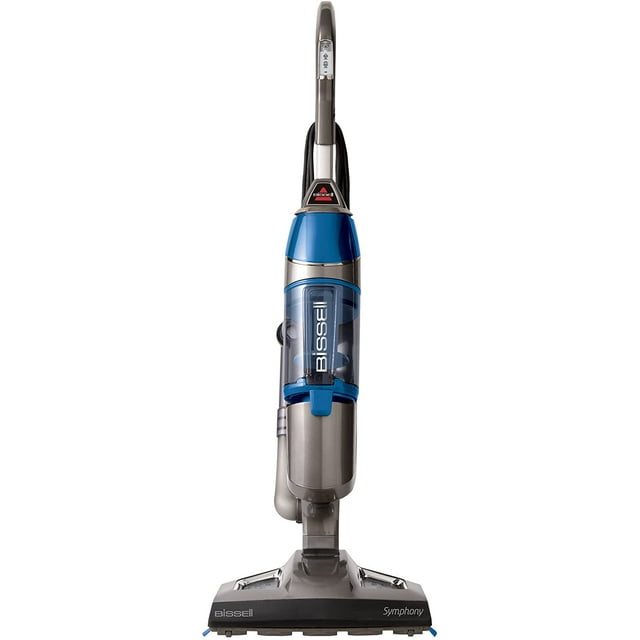 The fan-favorite Bissell Vac-and-Steam All-in-one is on sale for nearly $100 off.
Home Depot is offering Cyber Monday deals online and in stores now through 11/29, with up to 60% off on home appliances.
Best home products deals
Gordon Ramsay's favorite cookware brand is offering 50% off their excellent pan and pot sets for Cyber Monday 2023.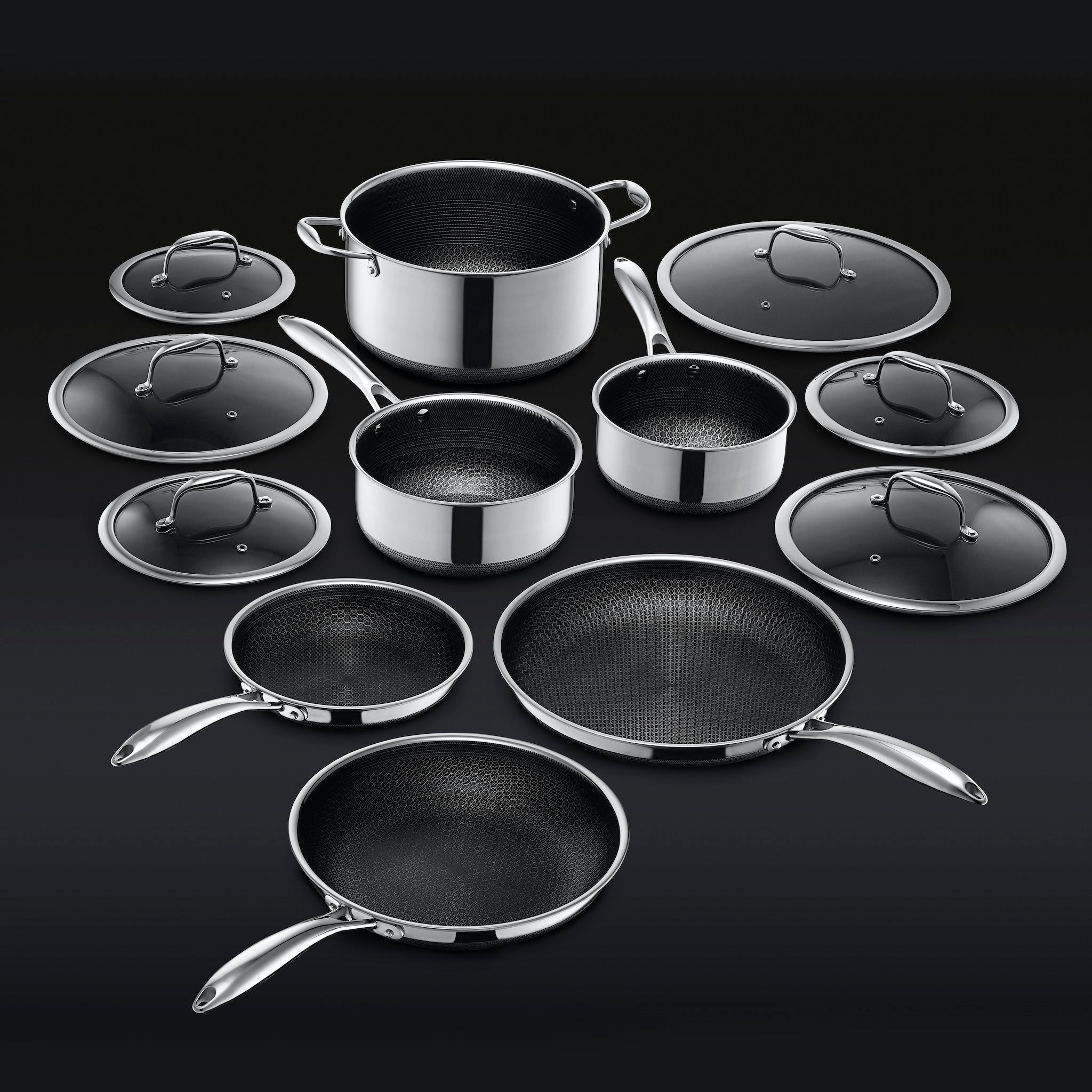 HexClad 12-piece Cookware Set
At 40% off, you could have Gordon Ramsey's favorite 12-piece cookware set for the lowest price ever.
Dyson deals are the best, with many of its revolutionary hair products and vacuums now on sale for up to 50%.
Dyson Supersonic Hair Dryer
Dyson's revolutionary Supersonic Hair Dryer is on sale for the first time this year – grab this excellent product for 25% off.
West Elm is giving 70% off on many of its best luxury furniture for extended Cyber Monday sales.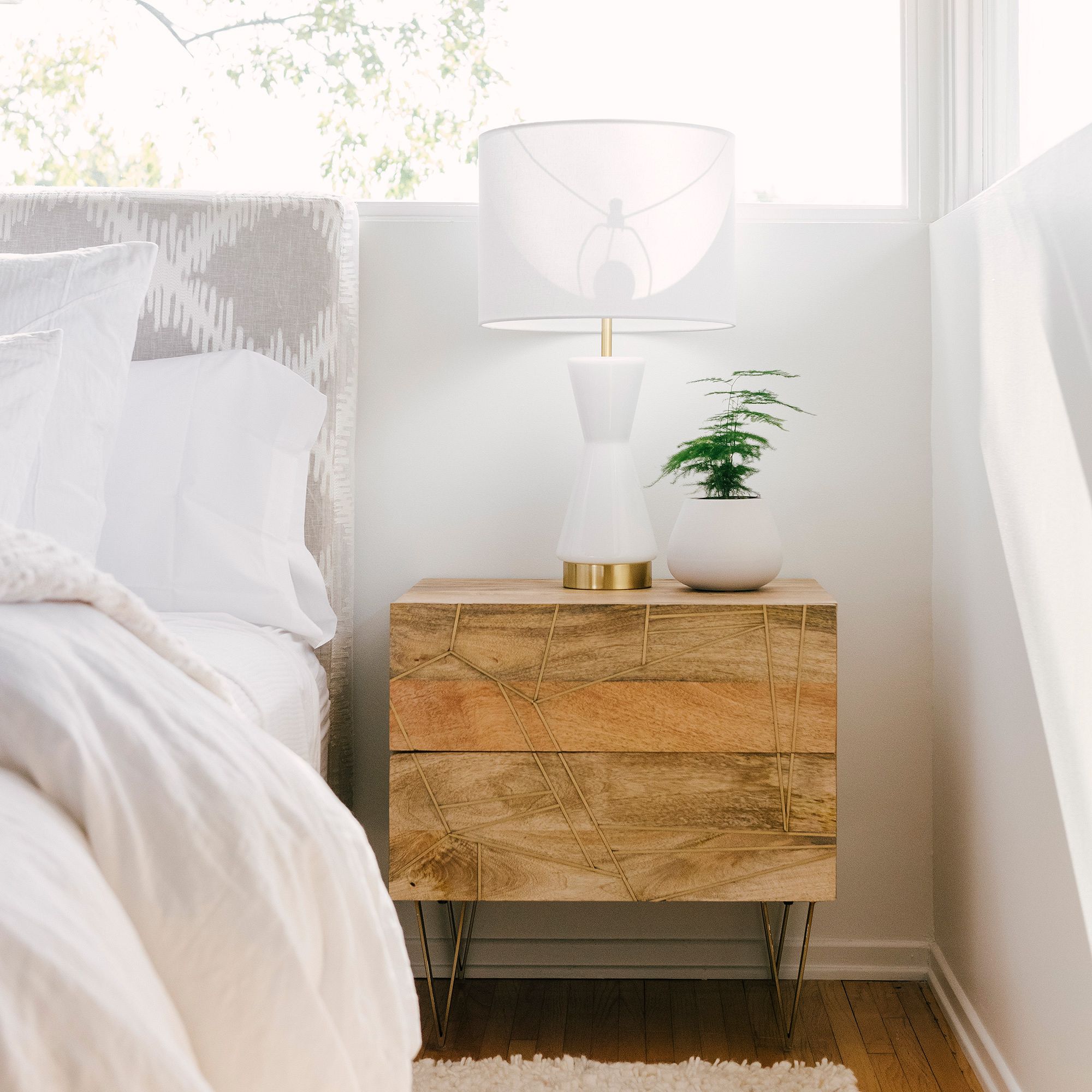 Roar & Rabbit Geo Inlay Nightstand
This beautiful nightstand is going for 30% off at West Elm.
Solo Stove is the best fire pit retailer on the market, so get their warmth for up to 40% off.
Secure some holiday warmth with the table top Mesa fire pit for 22% off.
Tech and entertainment
Take advantage of Hulu's amazing Black Friday deal for a limited time! Subscribe to the Hulu (With Ads) plan for 99 per month for one year, current regular monthly price after. Get this deal now by clicking here. Ends 11/28/23. Eligibility restrictions and terms apply.
Best jewelry, clothing and fashion deals
Crocs' Cyber Week sale are hosting sales up to 50%.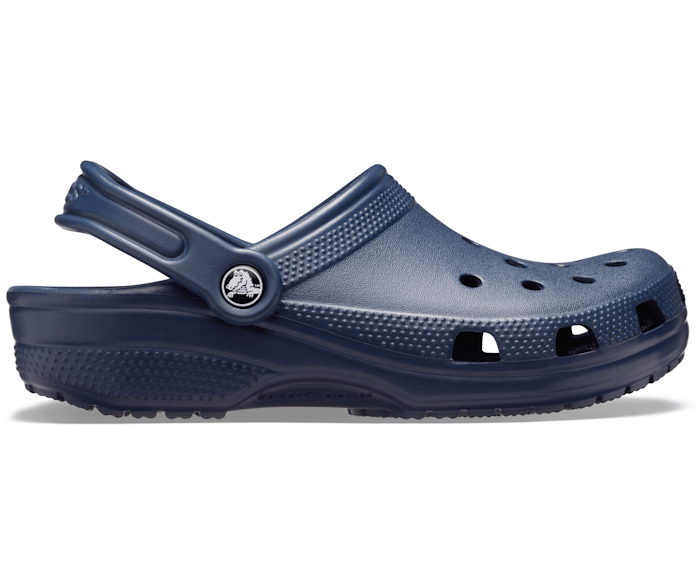 The Classic Clog is a classic for a reason at 25% off.
UNIQLO is having its only sale of the year, with amazing Cyber Week deals for your online shopping experience.
Nordstrom has Cyber Monday deals until midnight tonight, offering up to 82% off across all categories like Nike, UGG, Calvin Klein, Tory Burch and more.
The popular athleisure wear company has a number of great extended Cyber Monday finds, especially in their "We Made Too Much" page for the holiday shopping season.
Best haircare and cosmetics deals
Find deals from Ulta, Sephora and more.
Ulta's Cyber Monday sales are now live and ends Tuesday November 28th, with up to 50% select beauty products.
The Walt Disney Co. is the parent company of Hulu and this ABC station.
* By clicking on the featured links, visitors will leave Localish.com and be directed to third-party e-commerce sites that operate under different terms and privacy policies. Although we are sharing our personal opinions of these products with you, Localish is not endorsing these products. It has not performed product safety testing on any of these products, did not manufacture them, and is not selling, or distributing them and is not making any representations about the safety or caliber of these products. Prices and availability are subject to change from the date of publication.
16 Common Blogging Mistakes

Common blogging mistakes often derail even the most dedicated bloggers. From neglecting SEO strategies to ignoring audience engagement, these errors …

Source link
How to Make Money with Custom GPTs and ChatGPT
The new GPT store on ChatGPT is expected to be launched by OpenAI in December, there aere a number of other ways that you can make money with Custom GPTs and ChatGPT as well as the new store. In the dynamic and ever-changing digital world we inhabit, the emergence of Generative Pre-trained Transformers (GPTs), such as ChatGPT, signifies a major leap in the field of artificial intelligence. These sophisticated AI models are rapidly transitioning from being mere technological marvels to valuable assets in the business arena.
Entrepreneurs and forward-thinking innovators are now at the forefront, actively seeking out and experimenting with inventive and effective ways to harness the financial potential of these tools. This article aims to explore and elucidate a variety of practical and groundbreaking strategies. These strategies are not only innovative but also highly effective in tapping into the revenue-generating capabilities of custom GPTs and ChatGPT. We aim to provide a deeper understanding and fresh perspectives, moving beyond traditional methods and applications, thereby opening up new avenues for leveraging these advanced AI technologies in the commercial sphere.
1. Merchandise Sales Powered by GPTs
One of the most direct ways to monetize GPTs is through merchandise sales. For instance, imagine a custom GPT named 'Sticker WHZ' designed to create unique sticker designs based on user inputs. Such AI-powered creativity can be a game-changer in the custom merchandise sector. By integrating with platforms like Teespring, the entire process from creation to distribution can be streamlined, offering a novel avenue for e-commerce.
2. Tip Jars: A Simple Yet Effective Model
Tip jars represent a straightforward monetization method. A custom GPT, like 'Grimoire GPT', aimed at enhancing specific skills such as engineering, can include a feature allowing satisfied users to leave tips. Digital platforms like 'Buy Me a Coffee' and Patreon make it easy to set up and manage these donations, providing a steady income stream for creators and developers.
3. Consultation Calls Facilitated by GPTs
GPTs can serve as powerful lead generators for professional services. For example, a 'GPT Idea Evaluator' could offer initial assessments or advice, leading interested users to personalized, paid consultation calls. This approach not only monetizes the GPT service but also leverages its capabilities to enhance a consulting business. Scheduling and payment collection can be efficiently managed through tools like Calendly.
4. Affiliate Marketing: GPTs as Product Recommenders
Affiliate marketing, a well-established online revenue model, can be innovatively integrated with GPTs. These AI systems can be programmed to recommend products or services, embedding affiliate links within their responses. This method adapts well to a variety of niches, including physical goods and online courses, and can be a subtle yet effective monetization strategy.
5. Sponsorships Tailored for GPT Content
Similar to traditional digital content monetization, GPTs can feature sponsored links or product mentions in their outputs. This approach mirrors the sponsorship models seen in digital platforms like YouTube or newsletters, providing an opportunity for businesses to reach audiences through AI-generated content.
Summary
Filed Under: Guides




Latest Geeky Gadgets Deals
Disclosure: Some of our articles include affiliate links. If you buy something through one of these links, Geeky Gadgets may earn an affiliate commission. Learn about our Disclosure Policy.