How Izzy Nicholls' Overland Truck Travel Blog Earns $7.5k+/Month Via SEO
Izzy and Phil were living the good life in the UK, but they still felt something was missing. So they did what anyone would do: they sold their home and everything they owned, bought a motorhome and set off to travel Europe.
Although they originally planned on taking a "gap" year from their regular lives, the more they traveled, the happier they were. Izzy took it upon herself to document their adventures and The Gap Decaders was born.
Five years later and they're still on the road, they've traveled Europe, Asia, and North Africa, they upgraded to an overland truck, and they completely changed their lives! They're earning $7.5k+ per month and are living their dream.
Keep reading to find out:
Why they decided to start traveling
Why they decided to start a travel blog
How the blog did at first
How and why Izzy changed her strategy
How long it took to reach her target
Where their income comes from
Her top marketing strategy
Her thoughts on SEO
Her approach to keyword research and link building
How she creates content
Her favorite resources and tools
Her biggest challenge
Her greatest accomplishment
Her main mistake
The advice she would give other entrepreneurs
Meet Izzy and Phil
We met in the Falkland Islands over 20 years ago before moving back to the UK. Phil spent 25 years in the British Army and I worked as an Operations Director in healthcare. 
We had a shared interest in travel and property and renovated houses on the side whilst packing in as many holidays as possible. We found our forever home in 2012 and got married the same year.
Phil left the army and retrained as a building inspector and life was pretty good. We spent five years renovating our house, took regular luxury holidays, and didn't worry about money. But, something was missing and we knew that we weren't fulfilled.
We decided to sell our house (not so forever then!) and almost everything we owned to buy a motorhome and travel Europe for a couple of years. We knew we'd be able to walk back into jobs and thought we would use the equity from the sale to buy another house to renovate.
Five years later we're still on the road, having graduated from a motorhome to an overland truck, started a successful business, and completely changed our lives!
Why They Created The Gap Decaders
About six months into our travels, in January 2019, I got bored. 
The weather changed, the days got shorter, and I needed something to occupy my brain. I was browsing the internet one day, looking for some information about where we were and I stumbled upon a few travel blogs. 
I had never used a travel blog as a method of research. In fact, I was not on any social media and very rarely looked at my phone, so the concept of sharing information via a blog was a new phenomenon to me.
The more I thought about it, the more I thought "I could do this!" I could write about motorhome life on a blog and it would be so amazing that millions of people would read it and I'd make a ton of money. Seriously, that's what I thought and that's how I sold it to Phil!
Around that time, a good friend came out to see us and over a beer laughingly called us "the gap decaders," because by that point we knew we'd want longer than the typical gap year or two. 
The name stuck, but in hindsight, it's probably not the best name for a blog, although at the time we felt it described us perfectly—and people don't forget it!
And so I bought the domain (funnily enough it was available) and started a website on Wix. I was painfully aware of my lack of any technical knowledge, although I had worked in senior roles with oversight of many elements of managing a business, so had an idea about strategy, finances, and marketing.
After a few months, I realized that I needed a bit more input, so I signed up for Nomadic Matt's Superstar Blogging course. I moved the site from Wix to WordPress and slowly started to understand the basics of my new job.
Moving across to WordPress was a whole new world of technical confusion! I had to find a host and start almost from scratch (with hindsight a great thing), but slowly, slowly I learned how the back end of WordPress works, and created my new site.
I spent way too much time worrying about how it looked, wanting every element of the visuals to be perfect. I dabbled with Elementor and various other page builders, then got hung up on speed. I tried several different themes, and each change required work to get the theme perfect.
But those millions of people didn't materialize, and after a year, I still wasn't making any money. 
What Happened When Covid Hit
Right around that time, the pandemic hit and I thought maybe my dream was at an end. We made it back to our bolthole in Spain just before lockdown, which we now know would keep us there for at least a year.
The house is off-grid in the mountains, with a bit of land, so whilst Phil was collecting water and firewood and tilling a veggie plot, I carried on working. To be honest, it was more because I knew I'd go stir-crazy if I didn't keep myself occupied.
I stumbled upon Sharon Gourlay (Digital Nomad Wannabe) on Facebook and took her free SEO course, which was a game changer. 
From Nomadic Matt's philosophy of "if you write it well, they will find it" (easy for him to say!) to Sharon's much more aggressive, but more realistic, SEO strategies, I felt like I finally had a plan.
I moved to a simple theme—no page builders—and rebuilt the site from the ground up with an SEO-driven structure. 
I invested in a keyword research tool and rewrote everything, using an effective on and off-page SEO strategy, and did a mountain of keyword research. I added affiliate links wherever I could and pushed out 2 to 3 posts every week.
At that time, I was writing about all the stuff we'd seen and done on the road and our experience with motorhomes and as road trippers—things I'd previously not had time to focus on. I would say that for every month of travel, I gather enough content to keep me writing for at least two months, so I had a lot of content stacked up in my head!
Within a month, I could see growth, and within three months I had made £500, my original target. 
Ok, I thought, I'll up that target to £5k a month and get myself into Mediavine, which I did within about 9 months. I'm sure lockdown helped me on the way, but I'll take whatever I can get!
We made the decision to broaden the niche to include road trips, as the term motorhome is not really used outside the UK, which makes it difficult to rank in the US and Europe. 
A combination of that change, which opened up hundreds of keywords, together with pent-up demand after the pandemic and driving content creation helped us really take off. 
Within 18 months, I started a second website, Norfolk Travel Guide, which is about my home county in the UK. I took everything that had worked from The Gap Decaders and applied it from day one to my new site, which is now a whisper away from 50k sessions, the magic Mediavine number.
How Much They're Making
In the last 12 months, both sites combined made just over £68k. It's taken 4.5 years to get to this point. There are multiple revenue streams but, fundamentally, three headliners: ad revenue, affiliate revenue, and product sales (ebooks and itineraries).  
We occasionally do a bit of consultancy work and write bespoke itineraries, but I prefer not to do these as they're a time suck and for the effort involved, I can earn way more elsewhere.
Phil also started a YouTube channel a year ago under The Gap Decaders brand, and that is slowly building, although the revenue per 1,000 YouTube watchers compared to 1,000 visitors to the website is small and the revenue takes much more work to achieve.
These are monthly earnings, averaged over the past 12 months. We tend to take a seasonal dip from late October to early February, when we see things start to pick up again.
| | |
| --- | --- |
| Mediavine Ads | 2997 |
| Amazon Affiliates | 388 |
| Ezoic Ads | 562 |
| Digital Sales | 837 |
| Hotel Affiliates | 408 |
| Tour Affiliates | 209 |
| Ferry Affiliates | 71 |
| Insurance Affiliates | 89 |
| Tech Affiliates | 91 |
| Rental Car Affiliates | 137 |
| Kindle Publishing | 88 |
| YouTube Ads | 179 |
| Total | 6055 |
As for traffic, in our best month of 2023 (so far) we got 158k sessions/199k page views. I anticipate at least a 20% increase on that in July and August.
For the first couple of years, we worked on our business 60 to 70 hours most weeks. Now it depends. If the weather is bad, we might do five days in a row, but if the sun is shining, it might be two!
Izzy's Top Marketing Strategy
The only marketing strategy in my opinion is SEO. 
If you follow good SEO practice both on and off the page, conduct keyword gap research, and write detailed and long-form evergreen content which answers every question the reader might have, then you're much more likely to see the post rank well and receive ongoing traffic.
Early on, I took a free training session with Ahrefs, and they talked about the traffic "spike of hope and the flatline of nope" that comes from pushing your content on social media without the backing of a solid SEO strategy, and it's so true.
We see that with YouTube, where we share our truck life on a weekly basis, but this is not informational or transactional content which can be keyword researched, it's our story. 
We have a spike of viewers every Sunday night which dies off until we have another spike the next week. That being said, it's worth it from a brand perspective, and because YouTube can't be faked, it gives you credibility in a marketplace that's becoming saturated by AI.
The beauty of SEO-researched content is that it keeps on giving and the line becomes a steady stream of income, potentially evermore as long as you update regularly.
The Importance of SEO
It's the number one most important thing, and I learned that the hard way!
I always try to find the nuggets no one else has mentioned and when I'm writing I'll always be asking "why?" and "how?". Why is x the best museum in x, why does x have a fascinating history, how do I get to x mountain pass, etc. 
In that way, the post becomes more informative and interesting for the reader, keeps them on the page longer, and tells Google you know more than your competitors.
Keyword Research
I use the KeySearch tool to find keywords I know I can write about. I look for high-volume/low-difficulty keywords, but they're not always easy to find! 
It is possible to find clusters of low volume/low difficulty keywords and rank for many in the same post.
I check the competition and take a look at the top three posts currently ranking. I assess their DA and see whether I think I could outrank them. If I can, I go ahead and write the post.
Link Building
For The Gap Decaders, link building was incredibly important, but as the site has grown it has become slightly less so. We're now so prominent in the motorhome-road trip niche that we attract natural links from high authority sites.
I've had success using Facebook groups to connect with other bloggers to swap links. We also have a couple of key posts which rank in the top spot in the UK about what we do and how we travel, and post-pandemic there's been a lot of press interest. 
Media outlets have reached out and we've gained do-follow links through being featured by international and national news websites, like National Geographic and ITV News, and these super-high authority links really make a difference.
I've never tried cold emailing to create links as I just delete anything I receive like that and assume others do the same. 
With Norfolk Travel Guide, I've never sought nor swapped links. Because it's such a niche site, it's hard to find other bloggers to swap links with who are not direct competition, and links from other businesses in the region tend to come naturally.
Her Content Creation Process
The strategy is simple: content is king. I still try to publish at least once a week, but when most of your posts are 5k+ words, and you have two websites, that can be challenging.
I maintain a drafts list and I work on expanding my hub and spoke posts, usually writing about the highest search volume keyword, or keywords where I can score big with affiliate links, first.
I spend a couple of hours a week doing keyword research and adding to my drafts list. This might be about something that's caught my eye online, in the press or on socials, or about where we're traveling at the time.
We might also divert somewhere so I can write about it. A couple of years ago we were traveling in Portugal and I was doing some research about the route, when I came across a fascinating place I wanted to visit, and when I keyword-researched it, it was huge! Needless to say, we went there! 
In terms of process, I write directly into WordPress, researching as I go. Once the words are done, I add images and then go through and add affiliate links. I often use a resource block which is repeated in every post, so there is some easy cut-and-paste stuff. 
I find it's usually the affiliate links that take up the time, formatting the post so it's on brand, adding internal links and resources information, as well as call to action blocks scattered through the post.
Her Email List
Our list is currently about 9k strong and we have an over 50% open rate with an average 15% clickthrough. 
I started with Mailchimp and moved across to Mailerlite when it became too expensive. Originally, I created lots of different sign-up forms and lead magnets, but now I used Mediavine's GrowMe tools, which add spotlight subscribe to all my pages with no input from me at all.
That triggers an automated welcome email and I send a newsletter once a month.
Izzy's Favorite Resources
I don't much like social media for myself, but it's been a fantastic learning tool for the business. I spent hours stalking the various blogging groups on Facebook, asking questions, and reading others' views and I learned so much from that.
Phil is a much more visual person and has learned everything he knows about video editing and social media from YouTube.
If you want to take a course (and I think the two I did are no longer available) make sure it's by a blogger who has multiple successful blogs, so you know their advice is tried and tested and they've not just got lucky.
Her Go-To Tools
My preferred tools are:
KeySearch: This is my go-to keyword research tool. There are lots of elements to this tool including, competitor analysis, keyword gap analysis, and keyword tracking.
Canva: This covers all the bases when creating social media posts, Pinterest pins, and YouTube thumbnails, and also provides stock images.
Google Sheets: I can track all the financial aspects of the business, giving me insights into seasonal trends, per user income, and the performance of each affiliate. This helps me plan in advance when I might offer discounts on my digital products, which affiliates are worth the effort, and what to write more of.
Her Biggest Challenge
This is definitely how to scale up. It's still a challenge as I want to break £10k per month, but I know I need to really ramp up content creation to achieve that. 
I started 2023 with the goal of doubling my content output and tried hiring writers to support the aim, but it wasn't a great success. I found I had to either re-write or edit heavily to get the standard of content I wanted.
So, scaling up remains a question and I'm not sure about the answer right now.
Her Most Important Accomplishment
That would be creating something of value from literally nothing, especially as I never considered myself an entrepreneur!
Working for ourselves has given us the freedom to keep traveling and has made our way of life sustainable. I've even been able to start paying into my pension again!
What She Wishes She Knew When She Started
I wish I had known that it's not easy and you're never going to get rich quick. Nomadic Matt's philosophy on the course was that you'll succeed if you just keep going, because most others will give up, and I think that's very true. 
Her Main Mistake
Instead, find your own voice, work out what you want to say, and carve your own path. You'll be much happier for it.
Her Advice for Other Entrepreneurs
Do something you love. I had no idea I would love all aspects of being a website owner, from the creative and writing side to the technical aspects and being my own boss. I feel like I've found my calling!
It's only sustainable, and it needs to be because it can be really hard, if you have passion for what you do.
How Creators Are Powering Social Commerce
In the ever-evolving landscape of social media and shopping, a profound shift is underway as retail giants like Amazon and Walmart, along with social media platforms such as TikTok and YouTube, rely on creators to delve deeper into social commerce.
At the forefront of this transformative journey are creators, emerging as pivotal players in steering the course of social commerce.
From Walmart launching its own creator marketplace to the emergence of TikTok Shop, here are the key developments.
Cyber Monday 2023: The best extended deals from Amazon, Walmart, Best Buy, Apple and more
As a participant in multiple affiliate marketing programs, Localish will earn a commission for certain purchases. See full disclaimer below*
There is still time for Cyber Monday savings. If you didn't have time to pick stuff up on Cyber Monday, don't worry as many of your favorite brands still have extended Cyber Monday sales. Here is every major brand's extended Cyber Monday and Black Friday 2023 sales that you need to know. Check out best Cyber Monday deals under $100 and best Cyber Monday deals on Amazon.
Deals from top retailers
Amazon's Cyber Monday event has ended, but there's still time for holiday shopping with sales up to 71% on all things tech, household appliances and more.
This is your last chance to get the Apple Airpods 2nd Gen for under $100.
The most powerful Beats headphones yet, the Studio Pro is on sale for more than 50%.
Hisense 58-Inch ULED 4K Smart Fire TV
The crisp Hisense TV is on sale for 41% off.
Walmart's Cyber Monday Deals is live until supplies last, with massive sales on items from Dyson, Sony, Apple and more.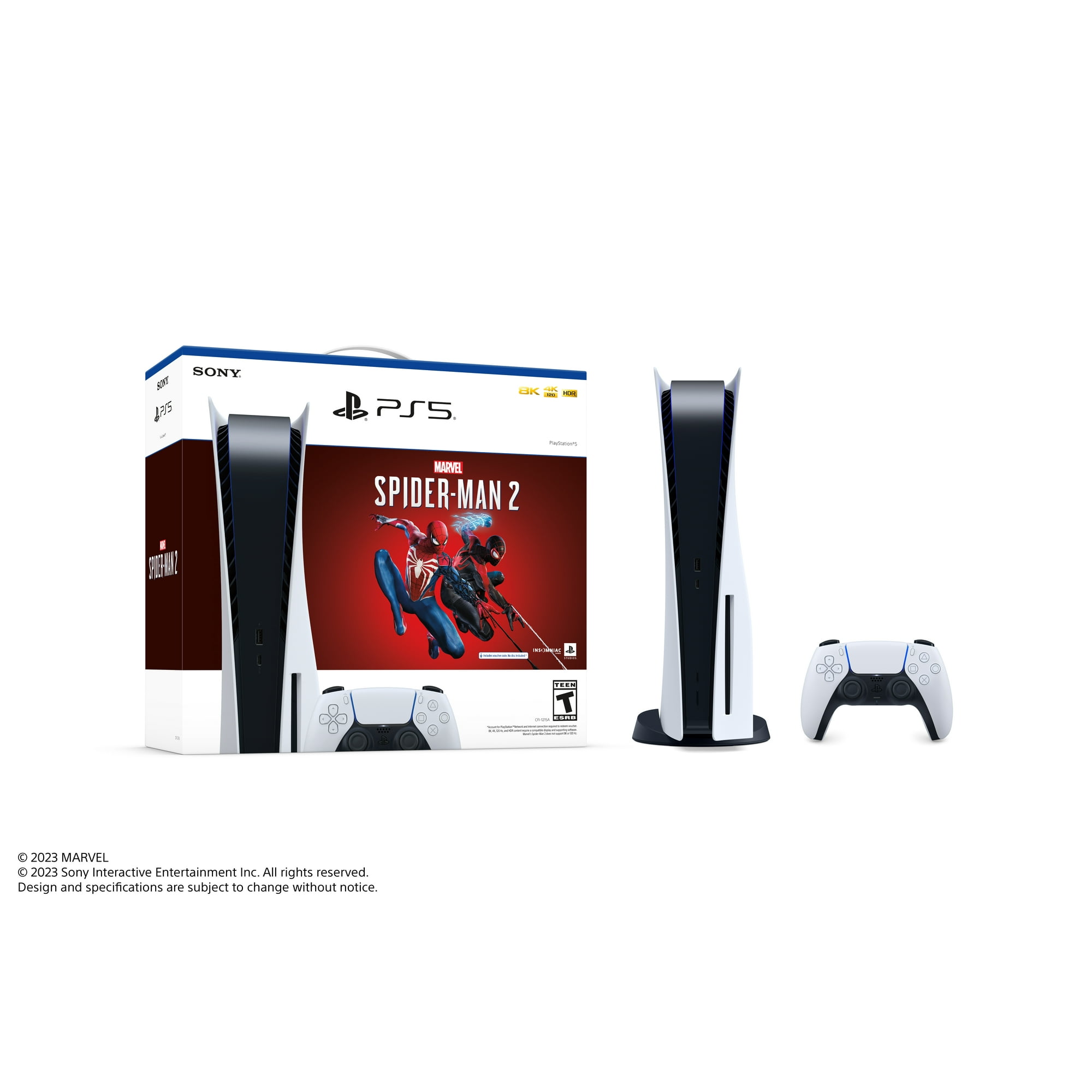 PlayStation 5 Spider-Man 2 Bundle
The PS5 bundle comes with the hit Marvel's Spider-Man 2 disc for 10% off.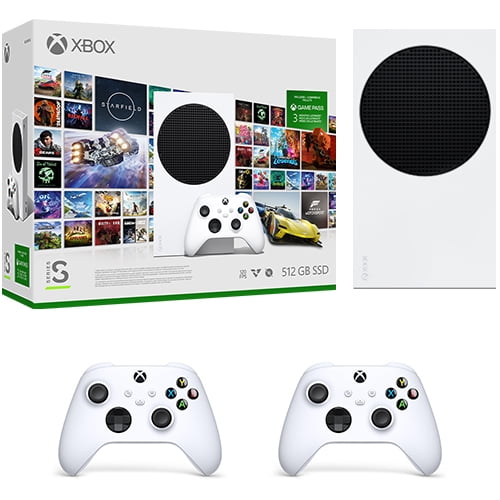 The Xbox Series S bundle comes with an additional Xbox controller and a 3-month Game Pass subscription.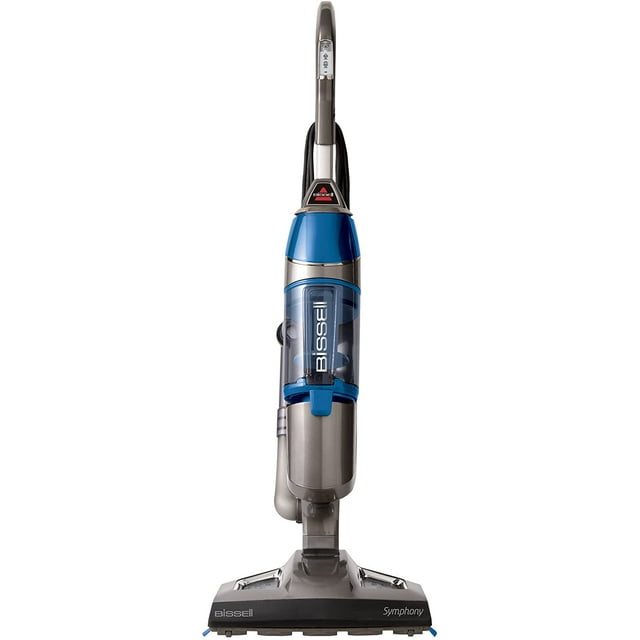 The fan-favorite Bissell Vac-and-Steam All-in-one is on sale for nearly $100 off.
Home Depot is offering Cyber Monday deals online and in stores now through 11/29, with up to 60% off on home appliances.
Best home products deals
Gordon Ramsay's favorite cookware brand is offering 50% off their excellent pan and pot sets for Cyber Monday 2023.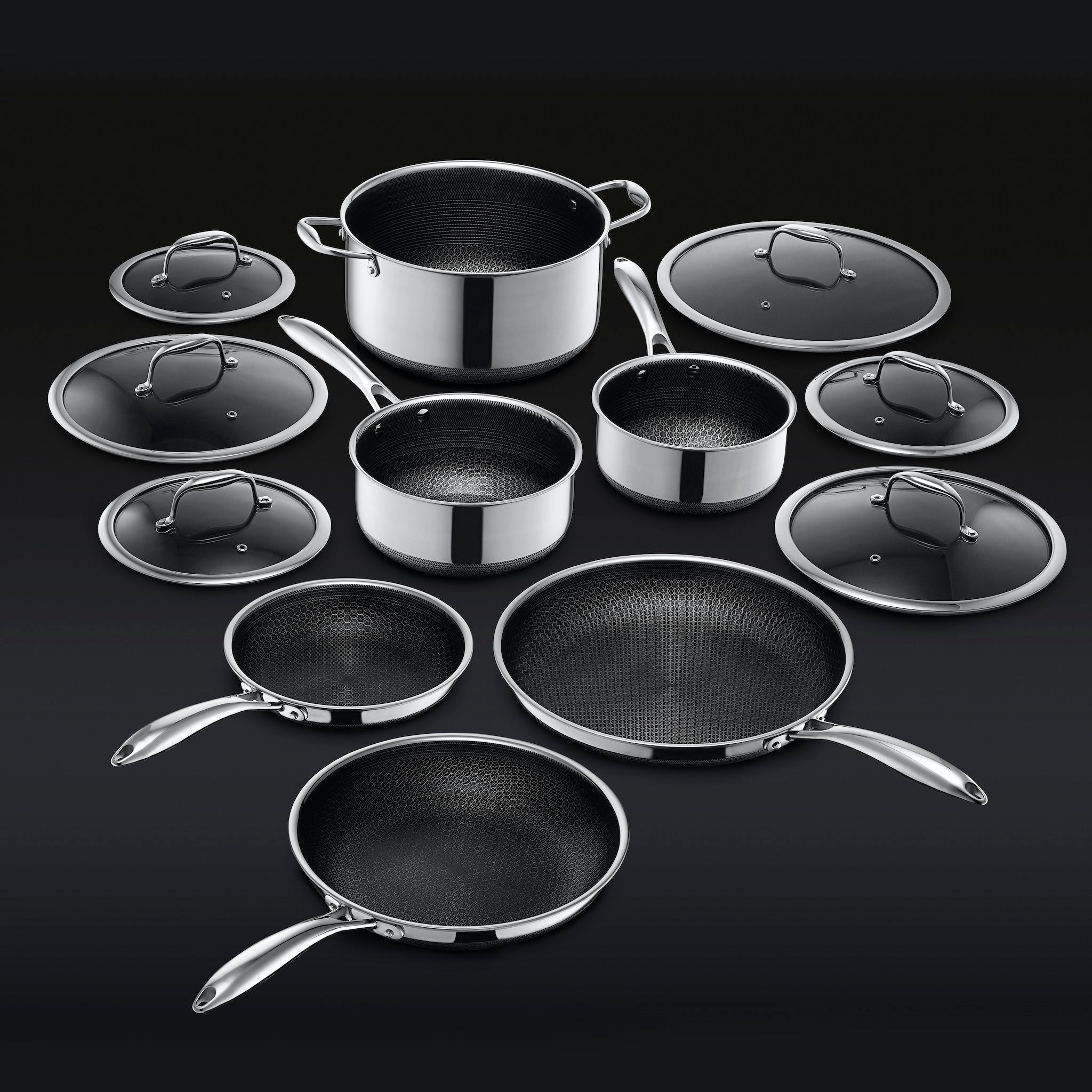 HexClad 12-piece Cookware Set
At 40% off, you could have Gordon Ramsey's favorite 12-piece cookware set for the lowest price ever.
Dyson deals are the best, with many of its revolutionary hair products and vacuums now on sale for up to 50%.
Dyson Supersonic Hair Dryer
Dyson's revolutionary Supersonic Hair Dryer is on sale for the first time this year – grab this excellent product for 25% off.
West Elm is giving 70% off on many of its best luxury furniture for extended Cyber Monday sales.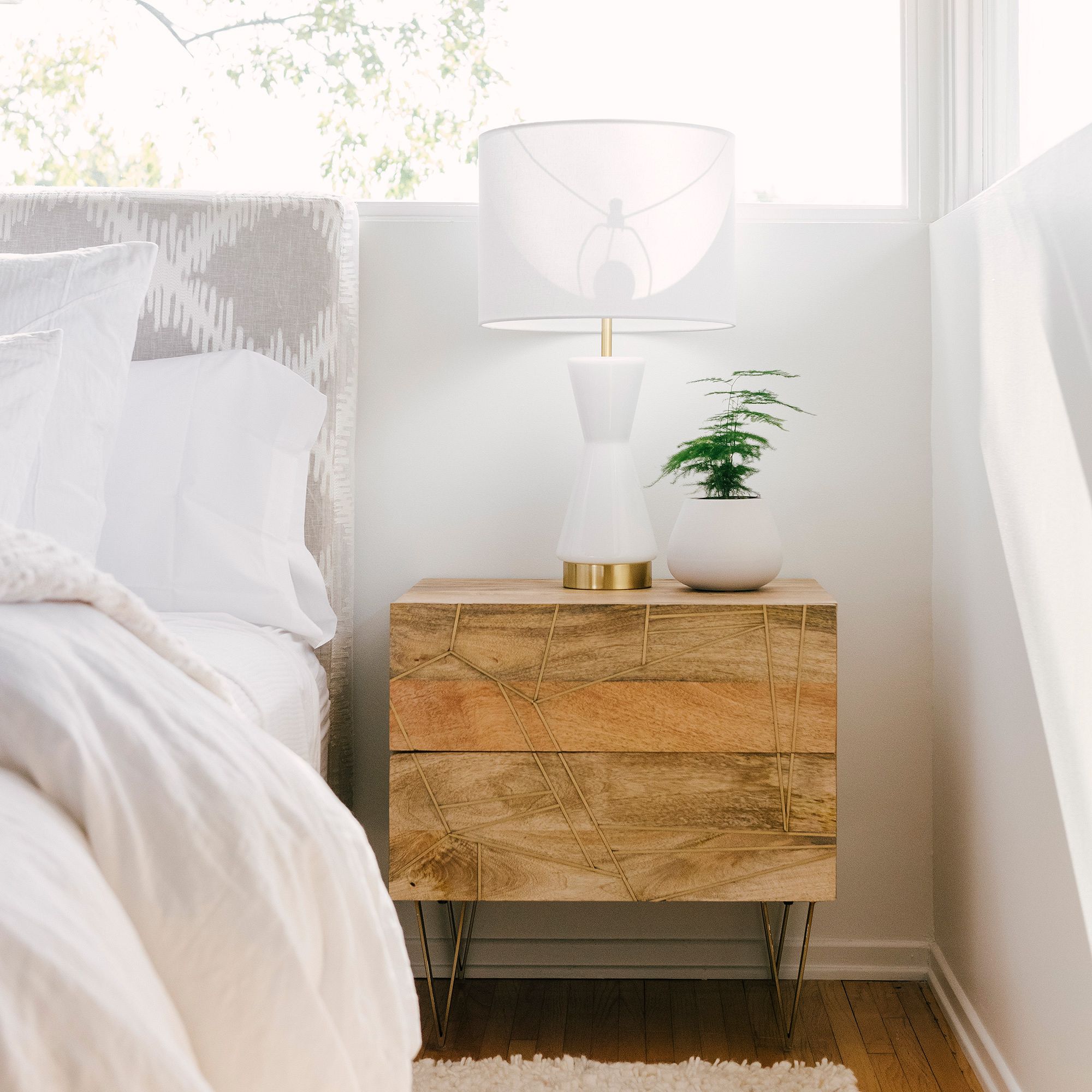 Roar & Rabbit Geo Inlay Nightstand
This beautiful nightstand is going for 30% off at West Elm.
Solo Stove is the best fire pit retailer on the market, so get their warmth for up to 40% off.
Secure some holiday warmth with the table top Mesa fire pit for 22% off.
Tech and entertainment
Take advantage of Hulu's amazing Black Friday deal for a limited time! Subscribe to the Hulu (With Ads) plan for 99 per month for one year, current regular monthly price after. Get this deal now by clicking here. Ends 11/28/23. Eligibility restrictions and terms apply.
Best jewelry, clothing and fashion deals
Crocs' Cyber Week sale are hosting sales up to 50%.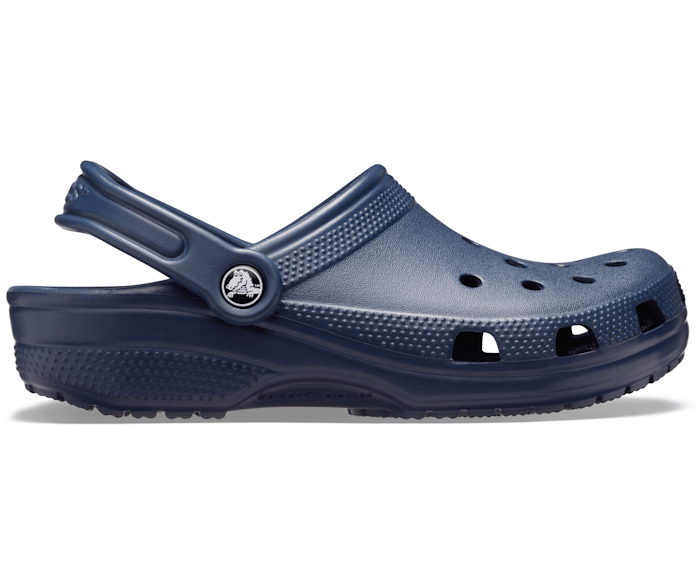 The Classic Clog is a classic for a reason at 25% off.
UNIQLO is having its only sale of the year, with amazing Cyber Week deals for your online shopping experience.
Nordstrom has Cyber Monday deals until midnight tonight, offering up to 82% off across all categories like Nike, UGG, Calvin Klein, Tory Burch and more.
The popular athleisure wear company has a number of great extended Cyber Monday finds, especially in their "We Made Too Much" page for the holiday shopping season.
Best haircare and cosmetics deals
Find deals from Ulta, Sephora and more.
Ulta's Cyber Monday sales are now live and ends Tuesday November 28th, with up to 50% select beauty products.
The Walt Disney Co. is the parent company of Hulu and this ABC station.
* By clicking on the featured links, visitors will leave Localish.com and be directed to third-party e-commerce sites that operate under different terms and privacy policies. Although we are sharing our personal opinions of these products with you, Localish is not endorsing these products. It has not performed product safety testing on any of these products, did not manufacture them, and is not selling, or distributing them and is not making any representations about the safety or caliber of these products. Prices and availability are subject to change from the date of publication.
16 Common Blogging Mistakes

Common blogging mistakes often derail even the most dedicated bloggers. From neglecting SEO strategies to ignoring audience engagement, these errors …

Source link