This 32-Year-Old Makes $60k/Month From His Turnkey Software Development Company
When Aleksandr Duchenchuk started his own software development company, his approach to client relations was different from the start.
For Aleksandr, it's not just about building software, it's about building relationships with people. At Moai Team, he and his now 20 employees are so fully immersed in their clients' businesses that traditional work relationships become long-lasting friendships and partnerships.
This strategy and other successful approaches allow this native Ukrainian entrepreneur to bring home $60k/month.
Keep reading to find out:
Why he created Moai Team
What his biggest projects are about
How much money he's making
What a typical client pays for his services
What SEO tools he uses
What marketing strategy works best for him
What resources and tools he uses to grow his company
His greatest challenge
How he works with charities
His main accomplishment
His biggest mistake
His advice for other entrepreneurs
Meet Aleksandr Duchenchuk
I'm a co-founder and CEO of Moai Team, a software development company. 
After 7 years in digital marketing and 6 years in product development management, I decided to start my own business. 
The name of our company comes from the Japanese word moai, which means "gather for a common purpose." We chose this name because we do not simply write code. We work closely with our clients to develop strategic solutions that help them achieve their goals.
I'm married to my best friend, who has been a huge support system throughout all the ups and downs. And we have two beagles.
Why He Created Moai Team
I worked together with Den, the co-founder of Moai Team, at several startups as a CPO and CTO. After working together for a while, we assembled our team of specialists to assist startup founders and entrepreneurs with their digital product development needs.
Moai Team has been in business for four years and has grown steadily. We have worked with clients across diverse industries: eLearning, media and entertainment, eCommerce, and more. 
We've developed a music investment platform called Djooky with 200,000 users from over 140 countries. The Android app alone has over 100,000 users. We also created a cloud-based file-sharing service with more than 3 billion files uploaded; a SaaS platform called SmartExpert, which helps companies improve employees' competencies; and Addictive Learning, an EdTech platform that helps educators launch online courses.
We also made Voicer, a customer feedback management system, and 777SCORE, a statistics portal that offers scores, statistics, and live results for sports events worldwide. It provides information from official sources, and you can easily find a game from any league, including the minor national championships. 
How Much Money He's Making
A typical check per client averages $10,000 a month. We limit ourselves to no more than 10 projects at once as we deeply delve into our client's business processes. We don't just work on the technical aspect of projects but also share our expertise from the marketing, business model, and user experience perspectives.
We have one revenue stream—turnkey software development. However, we plan to add product and technical audits and consulting. Let's see how it will play out.
It took us about 11 months to reach our first revenue peak. I work at least 250 hours per month on the business.
Currently, our clients come from word-of-mouth referrals, our affiliate network, or advertising, and there are 20 people on the team at Moai.
His Top Marketing Strategy
Our main strategy is content marketing. 
We strive to provide the highest quality information to our customers to help them find the solutions they need. And we don't just write articles—we create resources that people can use to better inform their decisions. 
We strive to provide potential clients with maximum value even before signing a contract. We don't just sell them a service, we advise them on what they need, offer prospective clients our consulting services at no charge, discuss their ideas with them, and provide meaningful content to help them get where they want to go.
We have a lot of great articles on LinkedIn and Medium at the moment as we are rebuilding our website.
What sets us apart is that we are deeply immersed in our clients' businesses. This has helped us to establish a level of trust that has allowed us to move beyond the traditional boundaries of a technology firm. Many clients have gone from cold leads to "let's go to the bar!"
The founders personally work with each client, helping them build and grow their products. We work with 20 customers who are like family to us.  We are committed to helping our customers succeed, not just making a quick buck by accepting 1,000 random projects.
The Importance of SEO
SEO is crucial to the success of any website. It's not just about getting more traffic, it's about getting the right traffic. 
Our overall strategy is to create content that people want to read and make sure it is closely aligned with what Google wants to see in its search results. We do this by following best practices and staying up-to-date on algorithm updates.
We primarily use tools like Surfer SEO, Ahrefs, and SEMRush for this.
Breaking Into the Software Development Market
The software development market is a highly competitive but rewarding space. If you're willing to put in the work, you'll find plenty of opportunities.
The reason why we had an easier time making it in the industry is that we have a lot of experience in this field. Our ability to meet deadlines and provide quality work to our clients has been key to our success. This is why they continue coming back to us to get their projects developed by us.
We also keep up with technological developments to stay current on trends and changes within the industry. We do this by reading blogs and videos, listening to podcasts, keeping up with news, reading TechCrunch, etc.
Aleksander's Favorite Resources
Our favorite resources are the book Rework, the Atlassian blog, and the Y Combinator Startup School. These resources teach you how to be fast, flexible, and structured with robust processes.
His Top 3 Tools
We love Notion, which is a multi-functional tool—we use it as our CRM, as a database for project materials, as a development board, for HR data, personal notes, and much more. It's "entrepreneur's penknife".
We also use Miro, for planning, modeling, and ideation, and Google Suite is our other go-to for corporate mail, cloud storage, and for working with documents.
His Biggest Challenge
When the war in Ukraine started, our female colleagues went abroad, and men were forced to move from their homes to safer cities. Eventually, our team became distributed.
AVILOVA Fund is a charity that aims to replace windows for buildings damaged by explosions in Ukraine. 
Happy Family is a non-profit organization that assists refugees displaced by the crisis. More than 5,000 people are given emergency assistance daily, including food and water.
We believe that giving back is not just an option—it's part of what makes us human.
Aleksandr's Most Important Accomplishment
My most important accomplishment is that my business continues to grow during a war when my team members are scattered across the country and worldwide. 
Everyone was under shelling, under rockets; the light and internet were gone. But we got bigger and stronger.
What He Wishes He Knew When He Started
I wish I had known about account-based marketing (ABM) and how it works. 
It's a great approach for software development companies. ABM aligns sales and marketing efforts to deliver targeted advertising and personalized content to high-value accounts. 
His Greatest Mistake
My biggest mistake in my journey was leaving classical entrepreneurship for trading. Trading, not investing.
That was back in 2017-2018. I started trading cryptocurrency; I got drawn into it, but there was not enough commitment. As a result, trading did not work out.
His Advice for Other Entrepreneurs
I would say stop being afraid. Set goals and make a plan to achieve them. Never stop learning.
Regularly explore the market. Do not lose touch with reality by acting without careful consideration.
With Its Novel Affiliate Model, The Sporting News Bets on Lifetime Value
Sports publisher The Sporting News raised $15 million in Series A funding in September, in large part because of the unique affiliate marketing model it employs.
The company, like a growing number of sports media newsrooms, generates revenue from referring its readers to sportsbooks and gambling operators. 
But unlike traditional affiliate models—where retailers like Amazon pay publishers like Wirecutter on a cost-per-acquisition basis each time a customer makes a purchase—The Sporting News uses a revenue-share structure, meaning that it receives a percentage of the lifetime value of the new customers it sends to gambling operators.
"When it comes to delivering a customer to a platform with a longer use case, it is short-sighted to take a one-time fee," The Sporting News CEO Rich Routman said. "If I send someone to a streaming platform, and they spend $10 a month for five years, why would I take a $20 bounty? I'll take $2 a month for five years."
The model enables The Sporting News to act more as a long-term partner to the sportsbooks it works with, sharing in their successes by generating revenue when their referrals spend money. This year, the sports-betting industry in the U.S. is projected to generate $7.62 billion in revenue, according to Statista.
Interest in this kind of model has risen as publishers look to diversify their revenue streams.
While affiliate marketing and commerce are critical in these efforts, they are challenging because publishers have to stack up thousands—if not millions—of individual purchases to make the operation worthwhile. 
But revenue-share models let publishers generate recurring income from the customers they generate while placing the onus on them to source quality referrals—a dynamic similar to performance advertising.
Potential in other publishing sectors
The revenue-share model is commonplace in Europe, where the sports-betting market is more mature. The Dutch firm Better Collective, for instance, projects 2023 revenues of $345 million, according to company filings.
But it's rarer in the U.S., where gambling on sporting events became legal federally just five years ago. So far, only sports publishers have embraced the model, as it functions best in industries in which customers have high lifetime values.
But there is no technical reason why it wouldn't suit other media companies with similar market dynamics, such as software sales or subscription services, said Bryce Widelitz, vice president of publisher innovation at partnerships management platform impact.com.
How Creators Are Powering Social Commerce
In the ever-evolving landscape of social media and shopping, a profound shift is underway as retail giants like Amazon and Walmart, along with social media platforms such as TikTok and YouTube, rely on creators to delve deeper into social commerce.
At the forefront of this transformative journey are creators, emerging as pivotal players in steering the course of social commerce.
From Walmart launching its own creator marketplace to the emergence of TikTok Shop, here are the key developments.
Cyber Monday 2023: The best extended deals from Amazon, Walmart, Best Buy, Apple and more
As a participant in multiple affiliate marketing programs, Localish will earn a commission for certain purchases. See full disclaimer below*
There is still time for Cyber Monday savings. If you didn't have time to pick stuff up on Cyber Monday, don't worry as many of your favorite brands still have extended Cyber Monday sales. Here is every major brand's extended Cyber Monday and Black Friday 2023 sales that you need to know. Check out best Cyber Monday deals under $100 and best Cyber Monday deals on Amazon.
Deals from top retailers
Amazon's Cyber Monday event has ended, but there's still time for holiday shopping with sales up to 71% on all things tech, household appliances and more.
This is your last chance to get the Apple Airpods 2nd Gen for under $100.
The most powerful Beats headphones yet, the Studio Pro is on sale for more than 50%.
Hisense 58-Inch ULED 4K Smart Fire TV
The crisp Hisense TV is on sale for 41% off.
Walmart's Cyber Monday Deals is live until supplies last, with massive sales on items from Dyson, Sony, Apple and more.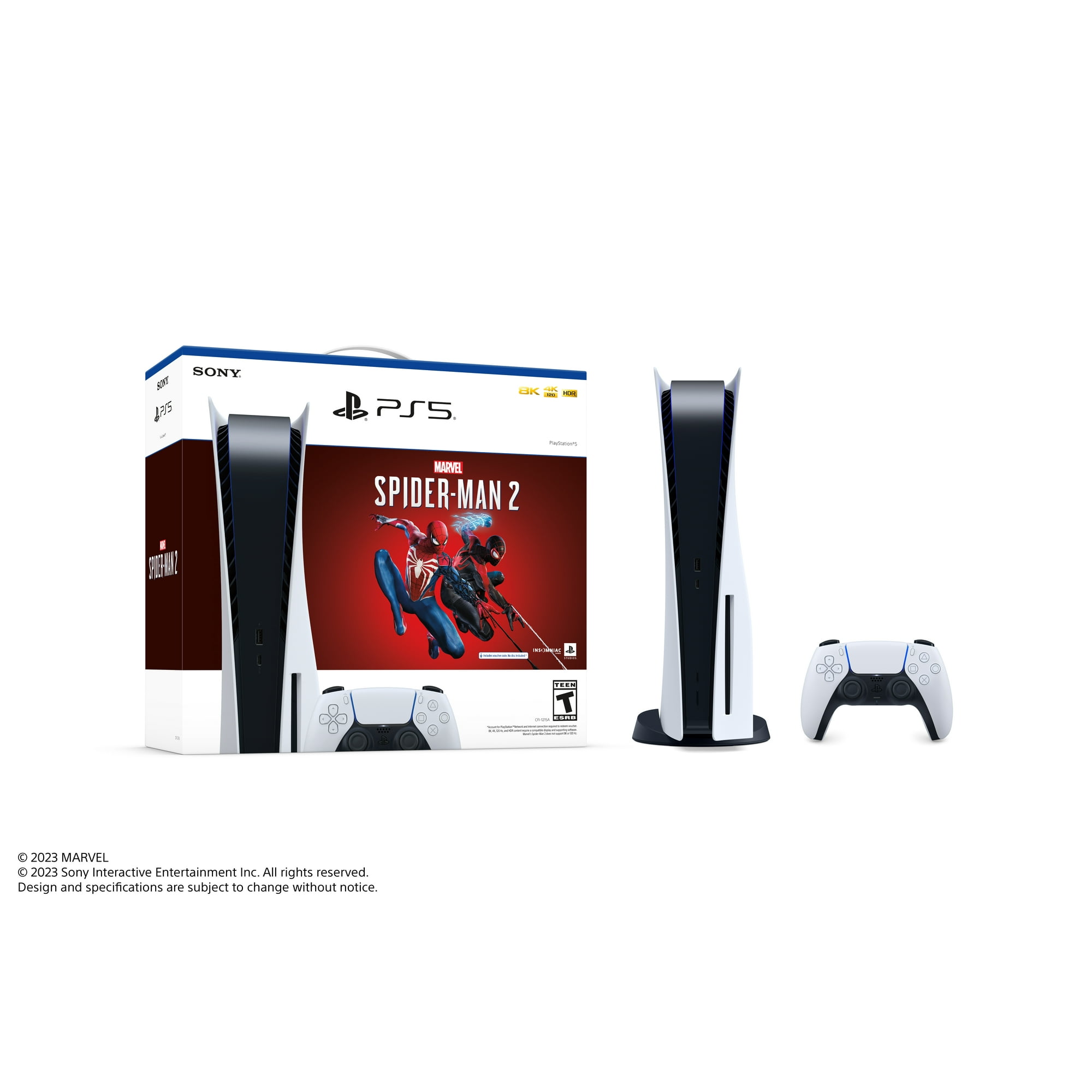 PlayStation 5 Spider-Man 2 Bundle
The PS5 bundle comes with the hit Marvel's Spider-Man 2 disc for 10% off.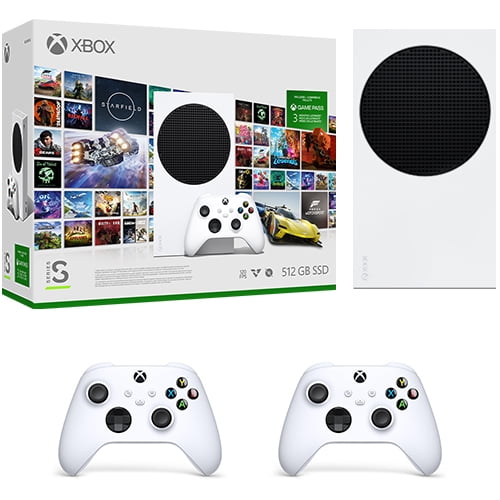 The Xbox Series S bundle comes with an additional Xbox controller and a 3-month Game Pass subscription.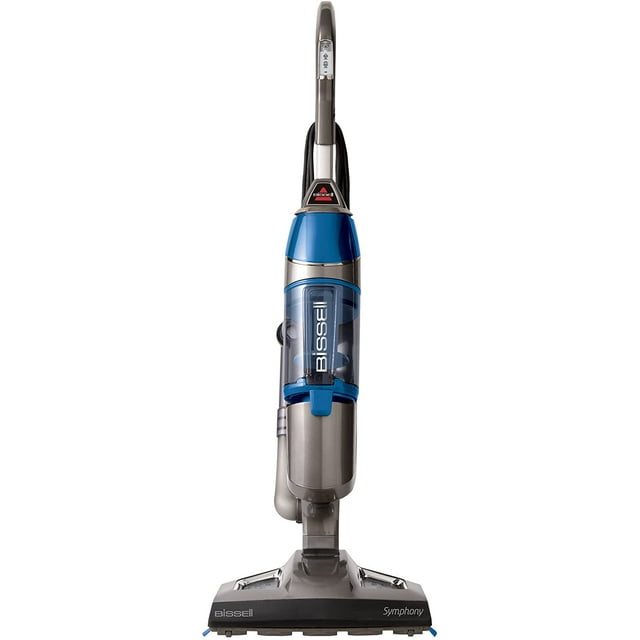 The fan-favorite Bissell Vac-and-Steam All-in-one is on sale for nearly $100 off.
Home Depot is offering Cyber Monday deals online and in stores now through 11/29, with up to 60% off on home appliances.
Best home products deals
Gordon Ramsay's favorite cookware brand is offering 50% off their excellent pan and pot sets for Cyber Monday 2023.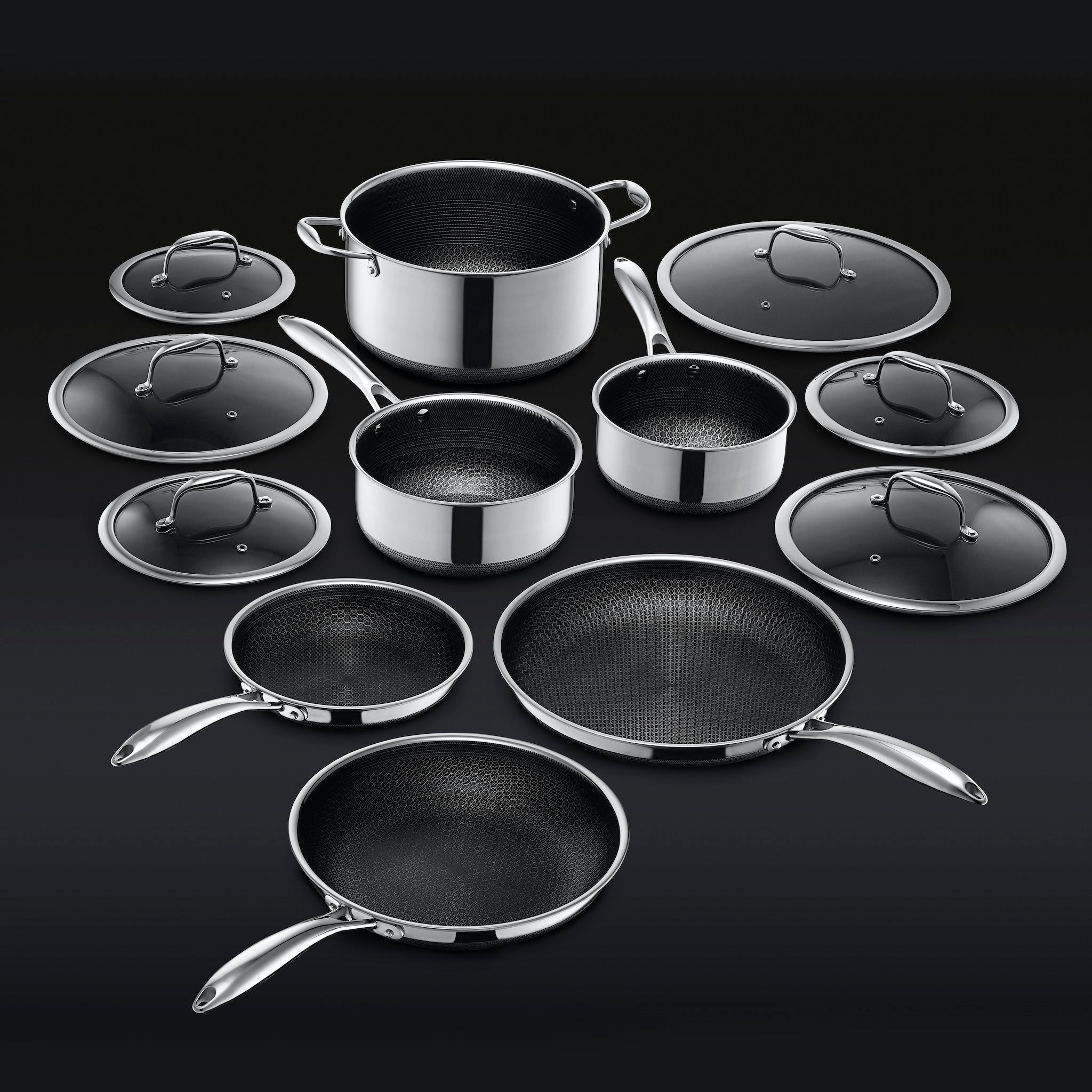 HexClad 12-piece Cookware Set
At 40% off, you could have Gordon Ramsey's favorite 12-piece cookware set for the lowest price ever.
Dyson deals are the best, with many of its revolutionary hair products and vacuums now on sale for up to 50%.
Dyson Supersonic Hair Dryer
Dyson's revolutionary Supersonic Hair Dryer is on sale for the first time this year – grab this excellent product for 25% off.
West Elm is giving 70% off on many of its best luxury furniture for extended Cyber Monday sales.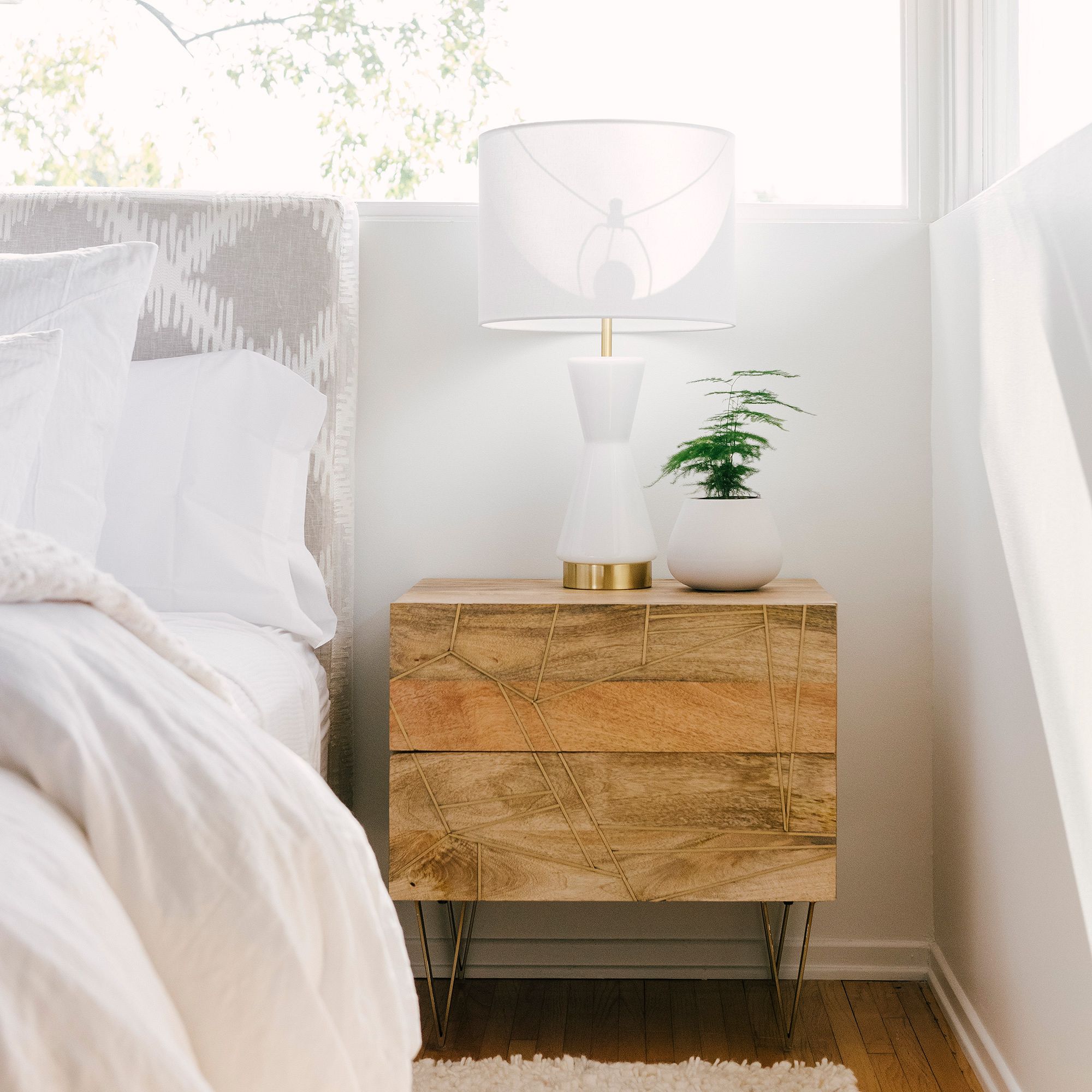 Roar & Rabbit Geo Inlay Nightstand
This beautiful nightstand is going for 30% off at West Elm.
Solo Stove is the best fire pit retailer on the market, so get their warmth for up to 40% off.
Secure some holiday warmth with the table top Mesa fire pit for 22% off.
Tech and entertainment
Take advantage of Hulu's amazing Black Friday deal for a limited time! Subscribe to the Hulu (With Ads) plan for 99 per month for one year, current regular monthly price after. Get this deal now by clicking here. Ends 11/28/23. Eligibility restrictions and terms apply.
Best jewelry, clothing and fashion deals
Crocs' Cyber Week sale are hosting sales up to 50%.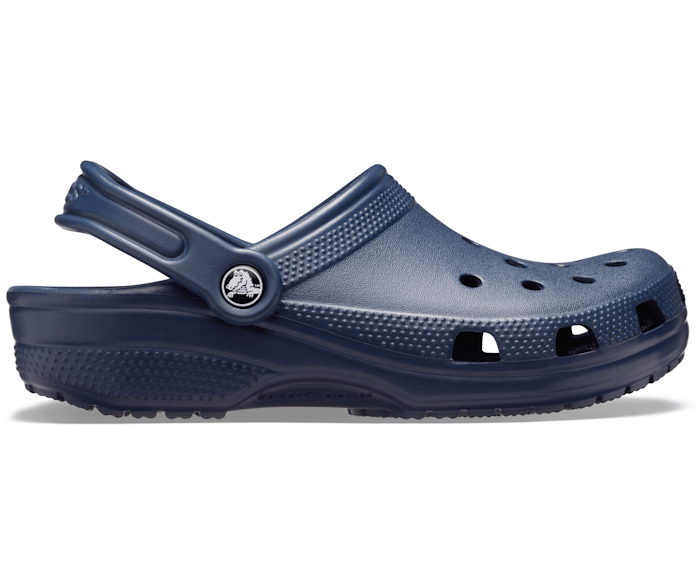 The Classic Clog is a classic for a reason at 25% off.
UNIQLO is having its only sale of the year, with amazing Cyber Week deals for your online shopping experience.
Nordstrom has Cyber Monday deals until midnight tonight, offering up to 82% off across all categories like Nike, UGG, Calvin Klein, Tory Burch and more.
The popular athleisure wear company has a number of great extended Cyber Monday finds, especially in their "We Made Too Much" page for the holiday shopping season.
Best haircare and cosmetics deals
Find deals from Ulta, Sephora and more.
Ulta's Cyber Monday sales are now live and ends Tuesday November 28th, with up to 50% select beauty products.
The Walt Disney Co. is the parent company of Hulu and this ABC station.
* By clicking on the featured links, visitors will leave Localish.com and be directed to third-party e-commerce sites that operate under different terms and privacy policies. Although we are sharing our personal opinions of these products with you, Localish is not endorsing these products. It has not performed product safety testing on any of these products, did not manufacture them, and is not selling, or distributing them and is not making any representations about the safety or caliber of these products. Prices and availability are subject to change from the date of publication.