Internal Linking Guide: Actionable Tips, Strategies, and Tools
Internal links are a crucial part of a successful SEO strategy.
Small but mighty, simple yet complex, internal links help navigate users through your digital content and give search engine crawlers information about how your website works.
Internal links are found on almost every page on the internet. You're probably already using them, even if you don't know it. (Hint: there's a few included in this intro,)
If you want to optimize your content for SEO, you need to understand how internal links work, where to place them, and why they matter.
In this post, we'll dive into internal linking and cover best practices.
What Is Internal Linking?
Internal links are links from one page to another within a single domain.
These are different from external links, which point to pages on a different website.
Every website with more than one page should be connected through internal linking.
Think of your website's home page. In the top navigation, you likely have a menu that links to other internal pages. This could be your About, Shop, and Contact pages.
This internal linking structure is essential for SEO because it establishes a site architecture and improves your link equity.
Having multiple web pages attached to a singular domain improves your chances of being ranked by allowing search engine crawlers to index more content.
Internal linking is a simple issue of site design and architecture, and the search engines expect it. All websites have a design and architecture that keeps them structured logically, such as this common silo model.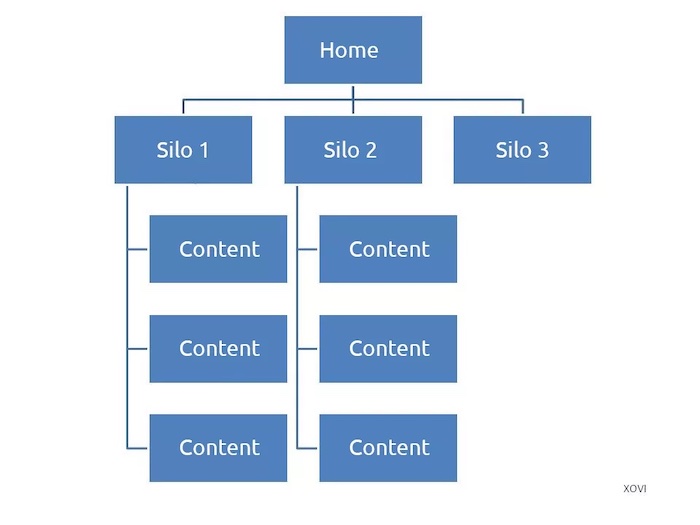 Of course, site architecture and structuring can get far more complex.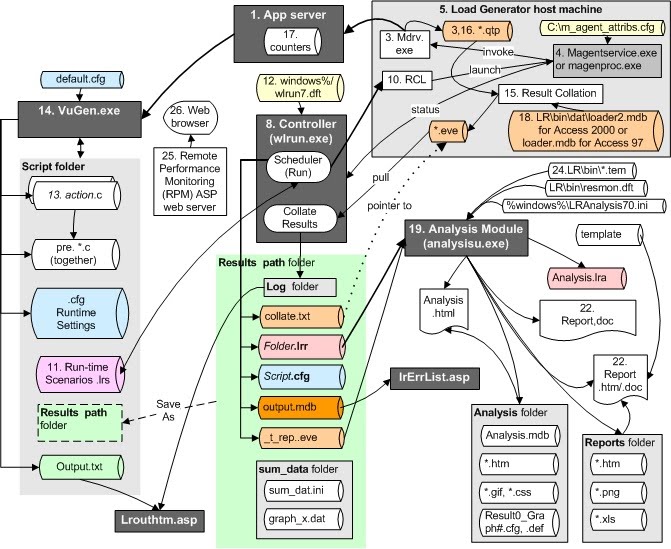 But as long as you have a strong internal linking structure, your website will be crawled, indexed, and ranked by search engines.
Internal linking is also an important part of your user experience, as it allows users to uncover related information or find what they are looking for, which improves dwell time.
5 Reasons Internal Linking Is Good for SEO
Internal linking is one of SEO's most valuable weapons.
Why? Because it works.
Google's machine-learning algorithm has come a long way since the early days of SEO. Nowadays, it's nearly impossible to game the system.
As advanced as the algorithm is, there are still simple changes that will give you an immediate boost in SEO without gaming the search engines.
Internal linking is one of them. It's not a trick or a gimmick, and it's certainly not hard to do.
Here are some of the benefits.
1. Helps Google Index Your Site
Google's crawler follows link paths throughout the internet to find and index websites.
If your website has strong internal linking, the Google crawler has an easier time finding new content you publish.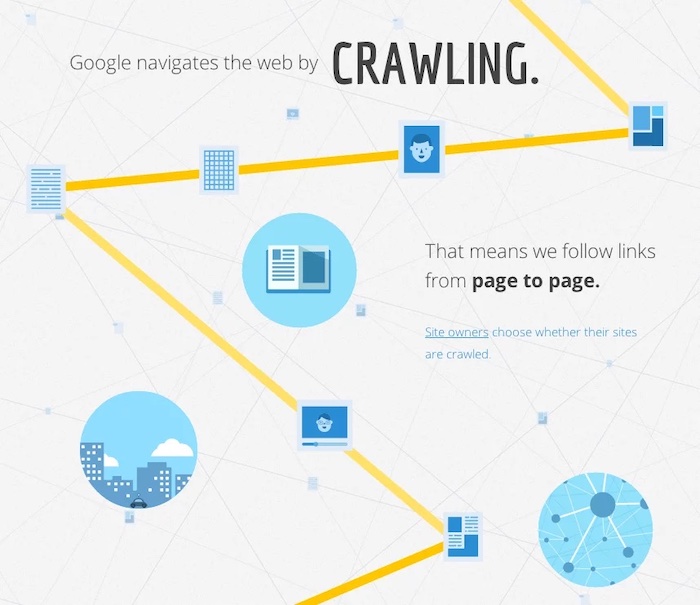 Google's bots regularly crawl the web for fresh content. If your content is woven together with multiple internal links, crawling happens a lot faster.
As a result, your content will get indexed faster, too.
Improved crawling and indexing can boost your SEO.
2. Increases Backlink-Earning Potential of Deep Content Pages
Take a look at where most of your website's backlinks are coming from. You'll probably see a lot of links that send users to your homepage.
When you compare the homepage backlinks to deep page backlinks, this is what you usually see: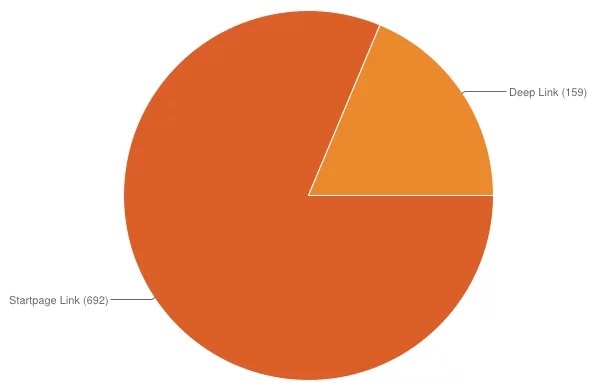 Unfortunately, too many home page backlinks are bad for SEO. We call this over-optimizing, and it should be avoided.
What you want to see is the pie chart reversed. The majority of your external links should point at deep internal pages, not your home page. That's because the homepage doesn't generally include the type of detailed information users search for.
When a website doesn't actively publish and promote new content, its link profile looks like this: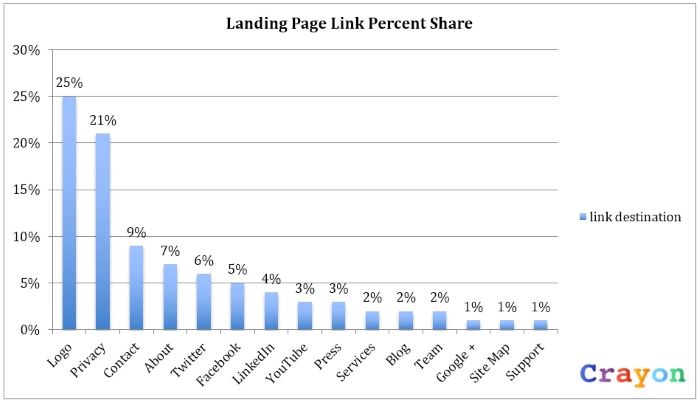 Most of the links on the website go to social profiles or standard pages such as "About" or "Contact."
This provides very little SEO value to the site.
If you create a strong internal linking structure, you can boost the link juice earning potential of the internal pages, by creating clear click paths and indexation throughout the website.
Why? Because you are increasing the overall crawl priority throughout the site with better distribution of your links.
3. Internal Linking Spreads the Strength of the Site to Internal Pages
When your website receives a link to the homepage, some of the link value is passed on to internal pages.
This is often referred to as "link juice."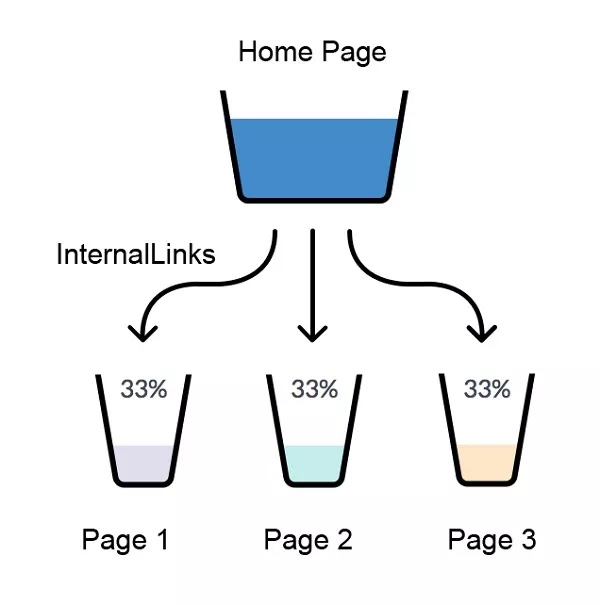 If Page 1 then links to Page 2, the "link juice" flows from Page 1 to Page 2, helping it rank higher in the search engine results page (SERP).
The more tightly-knit a website's structure (through internal linking), the better the overall site will perform in search.
4. Internal Linking with Optimized Anchor Text Is Good for SEO
An internal link is a simple string of HTML that links one website page to another. It looks like this:
<A HREF = "http://www.example.com/internalpage"> an article on cat food </A>
When you create an internal link with anchor text, as opposed to with an image or navigational text, however, the value of the internal link goes up.
Anchor text improves the value of the link by adding keywords and content to the linking process. Google isn't just looking at an A HREF tag. They are also looking at the anchor text that is part of that link.
The days of keyword stuffing anchor texts are long gone. But, there is value in optimizing your internal anchor text.
Anchor text that flows well with the overall content, versus over-optimized anchor text, is best.
5. It Provides Value to Your Users
This is the most important point of all. Internal linking is an SEO technique, yes. But, it's more than that.
Ultimately, internal linking is useful for users.
Think about it this way: When you're researching a topic, do you check one source or multiple?
Do you enjoy exploring other content that reinforces your understanding of the topic?
Maybe, you just like the writing style of the article you're reading and want to read more work by the same author.
Internal linking on a site increases the value of each piece of content by backing up claims and leading the user to related information.
While it may not drive conversions directly, internal linking does have a place within the marketing funnel—carrying people to a target destination.
As an added bonus, you can help readers stay on your site longer and increase their trust in you by using internal linking.
SEO is about user optimization, not just technical tweaks and sneaky tricks.
Even if you don't care about the technical value of internal linking, at least do it for your users.
Internal Linking Best Practices
Now, it's time to get into the nitty-gritty. How do you do internal linking? What's the best method for creating the biggest value with links?
There are two things you need in place first:
Written content on the site: Even if you have a single article, that's okay. That's your starting place. If you don't have any written content but want to create some, check out our The Ultimate Guide to Writing Epic Content.
Continually writing new content for the site: Getting into a regular publishing schedule is important for internal linking to be effective.
Okay, let's get into it.
Link to and From Content-Heavy Pages
The best internal links are those that connect one article to another. This creates a strong internal linking structure deep within the site.
If you have good site architecture, you'll have enough links to the site's main pages, such as the homepage, About page, Contact page, etc.
You don't need more links to these pages.
Obviously, if you're trying to drive conversions using a squeeze page or sales page and the opportunity is right, link to it.
For the most part, I recommend creating links in and among long-form articles. This automatically spreads your internal linking naturally.
Create Text Links Using Anchor Text
What kind of internal links work best?
It's simple: Links with descriptive anchor text.
What do we mean by descriptive anchor text?
You're familiar with anchor text, right? An anchor text is the word or words that link to another page. They typically appear as blue text to the reader.
Your internal links should use anchor text, but not just any anchor text will do. Include phrases that describe what the target link is about.
Here are some examples of strong anchor text:
If you wanted to link to an article about the 10 most important SEO techniques, you could do it this way:
Here are a few important SEO techniques you should be using.
If you wanted to link to an article about Google Hummingbird, you could do it this way:
Google's algorithm has been updated with new machine learning capabilities.
Each of those examples is associating the subject of the link with relevant phrases. The first anchor text contains "10 most important SEO techniques," which is the subject matter of the article you're linking to. The second anchor text has the phrase, "Google's algorithm has been updated," and the linked article contains information about Google, Hummingbird, algorithms, and updates.
Here are three things not to do with your internal linking:
Do not try to create an exact match between the anchor text and the link target. This technique, known as "exact match anchor text" has been associated with SEO penalties via the Penguin update. Today's search engines are sensitive to the regular use of exact match anchor text because it wouldn't frequently happen in regular content. It appears unnatural because it is.
Do not use phrases like "click here." This adds no value. Anchor text needs to be related to the linked page in some way.
Do not link more than one sentence. An entire hyperlinked paragraph is unsightly and makes for a poor user experience. Just stick to a few words or a phrase when using anchor text to point to an internal link.
Add an Appropriate Number of Links Per Page
When you write a new piece of content, you should include five or more links to old articles. This is really important to your internal linking strategy and how the search engines review and rank your content.
Why?
Websites have a "freshness value" that Google detects and uses as part of its ranking algorithm.
According to Cyrus Shepard, "links from fresh sites [or pages] pass fresh value."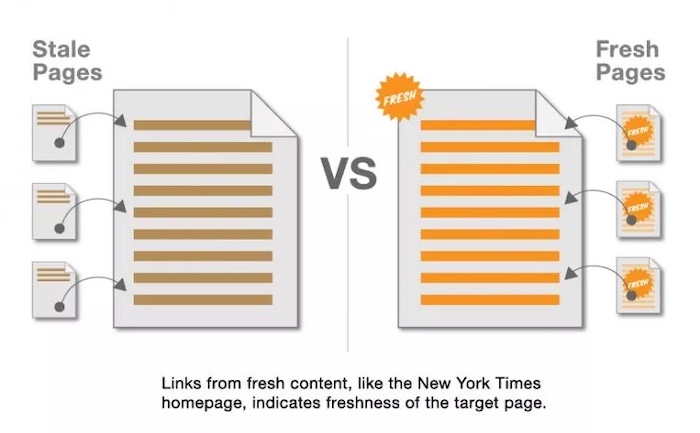 Pinging old pages with a new link helps to boost its likelihood of increasing rank in the SERPs. In the eyes of the search engines, readers who follow your internal links are actually "refreshing" your older content by showing it's still relevant.
However, be careful not to over-stuff your content with links.
According to Moz, search engine crawlers have a limit of 150 links per page. After that, they stop spidering.
Overstuffing your page with links could negatively impact your SEO.
Be sure to link, but don't overdo it. This will help both the search crawlers and your user experience.
Update Old Articles With New Internal Links
You'll get the most power from internal linking if you combine it with another SEO technique—updating old content.
When you update old content, Google's crawler sees it again, indexes it again, and may increase its ranking in the SERPs.
We always recommend updating your old articles regularly. Here is a good process to follow on your old blog articles:
Add a new paragraph of content at the beginning, explaining your updates.
Add several new paragraphs throughout, adding additional or updated information.
Remove or replace outdated stats or information.
Add several new internal links to content you've recently created.
Add links in places where it's logical and value-added.
Remember, internal linking isn't only about linking new content to older content. It's also about circling back to older content and creating internal links that connect to your newer work.
You're accomplishing two things by doing this.
It updates old content, which improves its ranking value.
It creates an internal link between an old established page on the site and a new not-so-established page.
Add Links Where It Makes Sense
Now that you've learned so much about internal linking, you're probably wondering where you should put your internal links?
It's tempting to get lazy and throw them in at the end of an article: "For more awesome content, click here!"
Don't do that, please. Or at least, don't do just that.
Instead, look for areas in the content where the subject matter overlaps. These are logical points of connection to create an internal link. For example, you can add links to define complex terms or explain a related topic.
Think of internal links as a reference point that improves the experience of the reader.
Only Add Dofollow Links
Don't add a nofollow tag to your internal links. Nofollow links do not have any impact on the search engine rankings of the destination site.
On top of that, Google does not transfer PageRank or anchor text across nofollow links. It won't even crawl them.
While some data from Ahrefs has shown nofollow links can be useful when used externally, there is no reason to use them in your internal linking strategy.
Link to High Converting Pages
Do you have pages on your website that convert visitors more than other pages?
If so, link to these pages.
Some articles in our blog have super high conversion rates. The content is compelling, and the CTAs are so powerful that users convert in droves.
We always make sure to link internally to these pages.
This is where internal linking has more than just SEO value. It can have revenue value, too. The more visitors you can drive to a high-converting page, the more conversions you'll have.
Take Site Navigation and Information Architecture Into Consideration
Site navigation and internal linking go hand in hand.
Internal links define site architecture and hierarchy by creating funnels that direct users through your website.
Ultimately, this is an important part of your UX/UI and will impact how long people stay on your web pages and how often they come back.
When building an internal linking strategy, consider the most important content on your site and how you're promoting it.
If you have a piece of cornerstone content that you want more eyes on, point more internal links to it.
Create Lots of Content
The best way to have a healthy internal linking structure is to have lots of internal pages.
When you create lots of content, you'll have lots of linkable content. The more links to the more places, the better your internal linking strategy will be.
Remember, simply having a lot of web pages doesn't equal a robust internal linking strategy.
While internal links are essential to your website navigation, repeatedly linking to your homepage won't move the needle on your SEO score.
Instead, consider writing a blog or creating landing pages that house resourceful content.
Whatever your strategy, do it well and do it often.
Internal Linking Practices to Avoid
Now that you know how to use internal linking correctly, let's review some of the practices to avoid.
Adding too many links to your content can be detrimental to your score. Remember, Google does not crawl pages that have more than 150 links. It's also important to note that your header, footer, and menu links are included in your on-page link count.
Don't overdo it!
Keyword stuffing in anchor text is another internal linking practice to avoid. This black hat tactic was popular in the past, as SEO's thought it would improve their chances of ranking.
These days, sophisticated search algorithms penalize keyword stuffing in anchor text. So, don't do it.
Using internal links in header text should also be avoided. Links in headers signal spam to Google crawlers and can negatively impact your SEO.
Finally, be sure to check all of your internal links before posting them. Broken links don't spread any link juice and signal to Google that your website is low quality.
Internal Linking FAQs
How many internal links should I include per post?
There's no set number, but 5-10 for every 2,000 words is a good best practice. Remember, Google won't crawl pages with more than ~150 links, so be careful about overstuffing your content.
Should I add internal links to my pages with more or less traffic?
According to Databox, internal links can spread link juice from low-traffic web pages to high-traffic ones. That being said, it's also important to point as many links as possible to your cornerstone content so it benefits from increased traffic.
What is an example of internal linking?
Are internal links backlinks?
No, internal links stay within your website domain, they do not come from an external source. Backlinks are external links that point to your domain.
Summary of Internal Linking Guide
Internal linking is a core part of a solid SEO strategy. When done right, it enhances the user experience and can help you rank higher in the SERPs.
While internal links are part of any strong website design, it's important to find ways to include internal links in your content to ensure you're getting the most out of your content. Make sure to use optimized (but not over-optimized) anchor tags, and add internal links that provide users with more information about a topic they're interested in.
What internal linking practices have you found to be the most effective?
See How My Agency Can Drive Massive Amounts of Traffic to Your Website
SEO – unlock massive amounts of SEO traffic. See real results.
Content Marketing – our team creates epic content that will get shared, get links, and attract traffic.
Paid Media – effective paid strategies with clear ROI.
How to Block ChatGPT From Using Your Website Content
There is concern about the lack of an easy way to opt out of having one's content used to train large language models (LLMs) like ChatGPT. There is a way to do it, but it's neither straightforward nor guaranteed to work.
How AIs Learn From Your Content
Large Language Models (LLMs) are trained on data that originates from multiple sources. Many of these datasets are open source and are freely used for training AIs.
Some of the sources used are:
Wikipedia
Government court records
Books
Emails
Crawled websites
There are actually portals and websites offering datasets that are giving away vast amounts of information.
One of the portals is hosted by Amazon, offering thousands of datasets at the Registry of Open Data on AWS.
The Amazon portal with thousands of datasets is just one portal out of many others that contain more datasets.
Wikipedia lists 28 portals for downloading datasets, including the Google Dataset and the Hugging Face portals for finding thousands of datasets.
Datasets of Web Content
OpenWebText
A popular dataset of web content is called OpenWebText. OpenWebText consists of URLs found on Reddit posts that had at least three upvotes.
The idea is that these URLs are trustworthy and will contain quality content. I couldn't find information about a user agent for their crawler, maybe it's just identified as Python, I'm not sure.
Nevertheless, we do know that if your site is linked from Reddit with at least three upvotes then there's a good chance that your site is in the OpenWebText dataset.
More information about OpenWebText is here.
Common Crawl
One of the most commonly used datasets for Internet content is offered by a non-profit organization called Common Crawl.
Common Crawl data comes from a bot that crawls the entire Internet.
The data is downloaded by organizations wishing to use the data and then cleaned of spammy sites, etc.
The name of the Common Crawl bot is, CCBot.
CCBot obeys the robots.txt protocol so it is possible to block Common Crawl with Robots.txt and prevent your website data from making it into another dataset.
However, if your site has already been crawled then it's likely already included in multiple datasets.
Nevertheless, by blocking Common Crawl it's possible to opt out your website content from being included in new datasets sourced from newer Common Crawl data.
The CCBot User-Agent string is:
CCBot/2.0
Add the following to your robots.txt file to block the Common Crawl bot:
User-agent: CCBot
Disallow: /
An additional way to confirm if a CCBot user agent is legit is that it crawls from Amazon AWS IP addresses.
CCBot also obeys the nofollow robots meta tag directives.
Use this in your robots meta tag:
<meta name="robots" content="nofollow">
Blocking AI From Using Your Content
Search engines allow websites to opt out of being crawled. Common Crawl also allows opting out. But there is currently no way to remove one's website content from existing datasets.
Furthermore, research scientists don't seem to offer website publishers a way to opt out of being crawled.
The article, Is ChatGPT Use Of Web Content Fair? explores the topic of whether it's even ethical to use website data without permission or a way to opt out.
Many publishers may appreciate it if in the near future, they are given more say on how their content is used, especially by AI products like ChatGPT.
Whether that will happen is unknown at this time.
More resources:
Featured image by Shutterstock/ViDI Studio
Google's Mueller Criticizes Negative SEO & Link Disavow Companies
John Mueller recently made strong statements against SEO companies that provide negative SEO and other agencies that provide link disavow services outside of the tool's intended purpose, saying that they are "cashing in" on clients who don't know better.
While many frequently say that Mueller and other Googlers are ambiguous, even on the topic of link disavows.
The fact however is that Mueller and other Googlers have consistently recommended against using the link disavow tool.
This may be the first time Mueller actually portrayed SEOs who liberally recommend link disavows in a negative light.
What Led to John Mueller's Rebuke
The context of Mueller's comments about negative SEO and link disavow companies started with a tweet by Ryan Jones (@RyanJones)
Ryan tweeted that he was shocked at how many SEOs regularly offer disavowing links.
He tweeted:
"I'm still shocked at how many seos regularly disavow links. Why? Unless you spammed them or have a manual action you're probably doing more harm than good."
The reason why Ryan is shocked is because Google has consistently recommended the tool for disavowing paid/spammy links that the sites (or their SEOs) are responsible for.
And yet, here we are, eleven years later, and SEOs are still misusing the tool for removing other kinds of tools.
Here's the background information about that.
Link Disavow Tool
In the mid 2000's there was a thriving open market for paid links prior to the Penguin Update in April 2012. The commerce in paid links was staggering.
I knew of one publisher with around fifty websites who received a $30,000 check every month for hosting paid links on his site.
Even though I advised my clients against it, some of them still purchased links because they saw everyone else was buying them and getting away with it.
The Penguin Update caused the link selling boom collapsed.
Thousands of websites lost rankings.
SEOs and affected websites strained under the burden of having to contact all the sites from which they purchased paid links to ask to have them removed.
So some in the SEO community asked Google for a more convenient way to disavow the links.
Months went by and after resisting the requests, Google relented and released a disavow tool.
Google cautioned from the very beginning to only use the tool for disavowing links that the site publishers (or their SEOs) are responsible for.
The first paragraph of Google's October 2012 announcement of the link disavow tool leaves no doubt on when to use the tool:
"Today we're introducing a tool that enables you to disavow links to your site.

If you've been notified of a manual spam action based on 'unnatural links' pointing to your site, this tool can help you address the issue.

If you haven't gotten this notification, this tool generally isn't something you need to worry about."
The message couldn't be clearer.
But at some point in time, link disavowing became a service applied to random and "spammy looking" links, which is not what the tool is for.
Link Disavow Takes Months To Work
There are many anecdotes about link disavows that helped sites regain rankings.
They aren't lying, I know credible and honest people who have made this claim.
But here's the thing, John Mueller has confirmed that the link disavow process takes months to work its way through Google's algorithm.
Sometimes things happen that are not related, no correlation. It just looks that way.
John shared how long it takes for a link disavow to work in a Webmaster Hangout:
"With regards to this particular case, where you're saying you submitted a disavow file and then the ranking dropped or the visibility dropped, especially a few days later, I would assume that that is not related.

So in particular with the disavow file, what happens is we take that file into account when we reprocess the links kind of pointing to your website.

And this is a process that happens incrementally over a period of time where I would expect it would have an effect over the course of… I don't know… maybe three, four, five, six months …kind of step by step going in that direction.

So if you're saying that you saw an effect within a couple of days and it was a really strong effect then I would assume that this effect is completely unrelated to the disavow file. …it sounds like you still haven't figured out what might be causing this."
John Mueller: Negative SEO and Link Disavow Companies are Making Stuff Up
Context is important to understand what was said.
So here's the context for John Mueller's remark.
An SEO responded to Ryan's tweet about being shocked at how many SEOs regularly disavow links.
The person responding to Ryan tweeted that disavowing links was still important, that agencies provide negative SEO services to take down websites and that link disavow is a way to combat the negative links.
The SEO (SEOGuruJaipur) tweeted:
"Google still gives penalties for backlinks (for example, 14 Dec update, so disavowing links is still important."
SEOGuruJaipur next began tweeting about negative SEO companies.
Negative SEO companies are those that will build spammy links to a client's competitor in order to make the competitor's rankings drop.
SEOGuruJaipur tweeted:
"There are so many agencies that provide services to down competitors; they create backlinks for competitors such as comments, bookmarking, directory, and article submission on low quality sites."
SEOGuruJaipur continued discussing negative SEO link builders, saying that only high trust sites are immune to the negative SEO links.
He tweeted:
"Agencies know what kind of links hurt the website because they have been doing this for a long time.

It's only hard to down for very trusted sites. Even some agencies provide a money back guarantee as well.

They will provide you examples as well with proper insights."
John Mueller tweeted his response to the above tweets:
"That's all made up & irrelevant.

These agencies (both those creating, and those disavowing) are just making stuff up, and cashing in from those who don't know better."
Then someone else joined the discussion:
(I am the site owner haha)

It's just crazy to me, and extremely annoying, that some site is scraping our entire website's code and duplicating our pages.

I have it disavowed just because they're not links I want, but it's still annoying haha.

— Rutledge Daugette (@TheRealRutledge) January 31, 2023
Mueller tweeted a response:
"Don't waste your time on it; do things that build up your site instead."
Unambiguous Statement on Negative SEO and Link Disavow Services
A statement by John Mueller (or anyone) can appear to conflict with prior statements when taken out of context.
That's why I not only placed his statements into their original context but also the history going back eleven years that is a part of that discussion.
It's clear that John Mueller feels that those selling negative SEO services and those providing disavow services outside of the intended use are "making stuff up" and "cashing in" on clients who might not "know better."
Featured image by Shutterstock/Asier Romero
Source Code Leak Shows New Ranking Factors to Consider
January 25, 2023, the day that Yandex—Russia's search engine—was hacked. 
Its complete source code was leaked online. And, it might not be the first time we've seen hacking happen in this industry, but it is one of the most intriguing, groundbreaking events in years.
But Yandex isn't Google, so why should we care? Here's why we do: these two search engines are very similar in how they process technical elements of a website, and this leak just showed us the 1,922 ranking factors Yandex uses in its algorithm. 
Simply put, this information is something that we can use to our advantage to get more traffic from Google.
Yandex vs Google
As I said, a lot of these ranking factors are possibly quite similar to the signals that Google uses for search.
Yandex's algorithm shows a RankBrain analog: MatrixNext. It also seems that they are using PageRank (almost the same way as Google does), and a lot of their text algorithms are the same. Interestingly, there are also a lot of ex-Googlers working in Yandex. 
So, reviewing these factors and understanding how they play into search rankings and traffic will provide some very useful insights into how search engines like Google work. No doubt, this new trove of information will greatly influence the SEO market in the months to come. 
That said, Yandex isn't Google. The chances of Google having the exact same list of ranking factors is low — and Google may not even give that signal the same amount of weight that Yandex does. 
Still, it's information that potentially will be useful for driving traffic, so make sure to take a look at them here (before it's scrubbed from the internet forever).
An early analysis of ranking factors
Many of their ranking factors are as expected. These include:
Many link-related factors (e.g., age, relevancy, etc.).

Content relevance, age, and freshness.

Host reliability

End-user behavior signals.
Some sites also get preference (such as Wikipedia). FI_VISITS_FROM_WIKI even shows that sites that are referenced by Wikipedia get plus points. 
These are all things that we already know.
But something interesting: there were several factors that I and other SEOs found unusual, such as PageRank being the 17th highest weighted factor in Yandex, and the 19th highest weighted factor being query-document relevance (in other words, how close they match thematically). There's also karma for likely spam hosts, based on Whois information.
Other interesting factors are the average domain ranking across queries, percent of organic traffic, and the number of unique visitors.
You can also use this Yandex Search Ranking Factor Explorer, created by Rob Ousbey, to search through the various ranking factors.
The possible negative ranking factors:
Here's my thoughts on Yandex's factors that I found interesting: 
FI_ADV: -0.2509284637 — this factor means having tons of adverts scattered around your page and buying PPC can affect rankings. 
FI_DATER_AGE: -0.2074373667 — this one evaluates content age, and whether your article is more than 10 years old, or if there's no determinable date. Date metadata is important. 
FI_COMM_LINKS_SEO_HOSTS: -0.1809636391 — this can be a negative factor if you have too much commercial anchor text, particularly if the proportion of such links goes above 50%. Pay attention to anchor text distribution. I've written a guide on how to effectively use anchor texts if you need some help on this. 
FI_RANK_ARTROZ — outdated, poorly written text will bring your rankings down. Go through your site and give your content a refresh. FI_WORD_COUNT also shows that the number of words matter, so avoid having low-content pages.
FI_URL_HAS_NO_DIGITS, FI_NUM_SLASHES, FI_FULL_URL_FRACTION — urls shouldn't have digits, too many slashes (too much hierarchy), and of course contain your targeted keyword.
FI_NUM_LINKS_FROM_MP — always interlink your main pages (such as your homepage or landing pages) to any other important content you want to rank. Otherwise, it can hurt your content.
FI_HOPS — reduce the crawl depth for any pages that matter to you. No important pages should be more than a few clicks away from your homepage. I recommend keeping it to two clicks, at most. 
FI_IS_UNREACHABLE — likewise, avoid making any important page an orphan page. If it's unreachable from your homepage, it's as good as dead in the eyes of the search engine.
The possible positive ranking factors:
FI_IS_COM: +0.2762504972 — .com domains get a boost in rankings.
FI_YABAR_HOST_VISITORS — the more traffic you get, the more ranking power your site has. The strategy of targeting smaller, easier keywords first to build up an audience before targeting harder keywords can help you build traffic.
FI_BEAST_HOST_MEAN_POS — the average position of the host for keywords affects your overall ranking. This factor and the previous one clearly show that being smart with your keyword and content planning matters. If you need help with that, check out these 5 ways to build a solid SEO strategy.
FI_YABAR_HOST_SEARCH_TRAFFIC — this might look bad but shows that having other traffic sources (such as social media, direct search, and PPC) is good for your site. Yandex uses this to determine if a real site is being run, not just some spammy SEO project.
This one includes a whole host of CTR-related factors. 
It's clear that having searchable and interesting titles that drive users to check your content out is something that positively affects your rankings.
Google is rewarding sites that help end a user's search journey (as we know from the latest mobile search updates and even the Helpful Content update). Do what you can to answer the query early on in your article. The factor "FI_VISITORS_RETURN_MONTH_SHARE" also shows that it helps to encourage users to return to your site for more information on the topics they're interested in. Email marketing is a handy tool here.
FI_GOOD_RATIO and FI_MANY_BAD — the percentage of "good" and "bad" backlinks on your site. Getting your backlinks from high-quality websites with traffic is important for your rankings. The factor FI_LINK_AGE also shows that adding a link-building strategy to your SEO as early as possible can help with your rankings.
FI_SOCIAL_URL_IS_VERIFIED — that little blue check has actual benefits now. Links from verified accounts have more weight.
Key Takeaway
Yandex and Google, being so similar to each other in theory, means that this data leak is something we must pay attention to. 
Several of these factors may already be common knowledge amongst SEOs, but having them confirmed by another search engine enforces how important they are for your strategy.
These initial findings, and understanding what it might mean for your website, can help you identify what to improve, what to scrap, and what to focus on when it comes to your SEO strategy.