13 Free Ways That Can Work in 2023!
Today we're going to be sharing some strategies on how to get high-quality backlinks without paying for them.
It's no secret that authoritative backlinks are one of the most powerful ranking factors, so if you want your website to rank, they aren't something you can ignore.
And these link-building methods are all considered 'white hat', so they are low-risk, high-reward for your site, and should positively affect your website's ranking.
Ways to Get High Quality Backlinks
The good news is that there are plenty of reliable ways to get high-quality backlinks without paying a penny. That doesn't mean you won't need to work for them because you do, but the payoff is worth it, and you should see your website's domain authority start to increase.
HARO
HARO – Help a Report Out is a free service where journalists put out a call for information they need for articles.
You'll usually find that reporters cite their sources which means that if you provide a quote or a quality piece of information, you'll get a high-quality backlink to your website alongside your name and details—usually from a high authority news site.
Once you sign up at a source, you'll get daily emails that detail what different reporters need. You can then respond to the ones best suited to your niche.
Original Research
Positioning yourself as an authority figure in your niche is a fantastic way to build high-quality backlinks to your site.
Carrying out original research on a topic and putting everything together in one place means that people are likely to want to cite that as a resource worth checking out.
This not only gives you a great way to gain backlinks, but it also means that you're getting backlinks from website owners that talk about similar topics—and that's great for link juice. It could also land you some pretty good referral traffic too.
Conducting original research in your niche could be as simple as sending out a survey to everyone on your email list. You can do this for free using Google Forms.
Once you have all the data you need, you can publish it in a blog post and share it on social media. If the data is useful to others, they will link back to you when they refer to it in their content.
Once you have a reputation for being an authority on a subject, people will choose to link to you because they trust what you say, and they want to share your knowledge and expertise with others.
Create Original Images
If you have a flair for photography or graphic design, this can be a great way to build high-quality backlinks. Websites need images for their content, and these can be time-consuming to create, so often, creating a 'round up' of other content can be easier.
If you're the person creating the original content and photos, then when people use them on their own websites, the site owner should credit you—hence, you gain a backlink.
This method can work particularly well in creative niches like home decor and fashion.
Doing a Google reverse image search will give you an idea of where your image is being used online. You can then check that there is a link and a credit to you. If your photo is being used and you haven't been credited, you can reach out to the website in question and request proper link attribution.
Create Infographics
Creating exciting infographics can be a great way to boost your backlinks. Getting traction for your infographic starts with a catchy design and punchy content. Aim for your design to be something people will want to share on social media for maximum distribution.
It's worth putting time and effort into creating an infographic that presents useful facts and information in an easy-to-read way. People often don't have time to read lengthy website text or blog posts, so a short, sharp infographic that is easy to read will get people's attention.
You can use Canva to create beautiful infographics in minutes. They have hundreds of pre-designed templates to choose from. You can simply add your content and select images from their image library, and you're ready to go!
Once you've published your infographic, you can share it with others in your niche. If they find it useful, they may also share it with their own audience, crediting you with a backlink.
Create a Branded Strategy
Creating your own branded strategy is a great way to attract backlinks from high-quality sites.
Let's take a look at an example.
Doug Cunnington from Niche Site Project coined the term 'Keyword Golden Ratio' to describe his keyword research strategy for finding low-competition keywords that weren't already being targeted by other niche site owners.
He taught this method to his followers, and now pretty much any time someone mentions this method in a blog post, Doug gets a mention and a backlink.
Turn Unlinked Brand Mentions into High Quality Backlinks
Unlinked brand mentions are when your brand is written about or referenced on social media but without a backlink to your site. Use a media monitoring tool like Brand24, or SEO tools like Ahfrefs or Semrush to find these unlinked mentions.
You can search:
Social media
Podcasts
Websites
Blogs
Forums
News websites
First, define your keywords and apply the search. Once you have a list of mentions, you can use an SEO tool to check the statistics and DA of any sites your brand is mentioned on and reach out to the owner requesting a backlink. Obviously, not all mentions will result in a backlink. However, those that do can boost your presence and traffic generation.
Maintain a regular search for unlinked brand mentions as part of your regular upkeep routine.
Guest Blogging
Guest blogging is a popular link-building strategy, and a time-tested way to get high-quality backlinks. One of the reasons this SEO strategy is so popular is because you can specifically target high-authority sites in your niche and reach out to them, offering a guest post.
Explore your own contacts in your niche to find suitable blogs to host your article. A simple Google search can be a good source for locating blogs too. Try searching for allying industries blog sites to give you the best coverage whilst remaining on relevant websites.
You could also try searching Facebook groups and social media platforms for blogs seeking guest authors. Bloggers are always keen on fresh content, so putting effort into the creation of an interesting, informative article will pay dividends. Some bloggers may be keen on backlink swapping, where you respectively host an article on your site in return.
Build a Free Tool
People love a free tool, and your website visitors will be no different. Creating a free resource that people can make use of is a great way to build backlinks.
This could be something random, like a free game or funny joke generator, or something useful related to your business niche.
For example, if you are in the DIY niche, you could create a wallpaper calculator.
The trick is to make sure it is something fun and interesting. That's what will make people want to share it with others, which works to your advantage for building backlinks. 
Ask Other Businesses You Already Work With to Link to You
Whether you're a blogger with friends in the same niche or a business that has a well-networked client list, simply asking other businesses to link to you can be a great way to build backlinks.
For example, you could give them a review or recommendation they can post on their own site – with a link to you in return. You could also ask if they would consider linking to you on their resource pages, with you offering the same in return if appropriate.
Once you think outside of the box, there are plenty of ways that related businesses could link to you. And, of course, there is no reason why they can't benefit from you returning the favor also. That way, everyone wins. 
Start a Podcast
Podcasts have become massively popular over recent years, so starting your own and sharing your expertise and knowledge is a great step forward. Once you've published your first podcast episode, you can get listed on Podcast directories as an extra way to make this link-building method work for you.
Be a Guest on Other Podcasts
Guest appearances on podcasts are a great way to reach a new audience who are interested in the topics that you talk about.
During the promotion of the podcast, the chances are you'll be mentioned in the show notes alongside a quality backlink to your own website.
Broken Link Building
Broken link building is a great way to get contextual links pointing to your own website. These broken links are damaging to website owners in many ways. This is great news for you in terms of building backlinks, because you can swoop in and take advantage of any broken links you might find!
You can find broken links on a website using a site audit tool like Semrush, or even a free tool like Broken Link Check.
Once you have discovered a broken link in a blog post that is relevant to your own website or blog, you can reach out to the website owner and let them know the link is broken. It's important to consider your wording of this carefully and be sensitive in your approach. Whilst doing this, you can mention your own website, blog, or resource and suggest this as a replacement for their broken link. If they agree, then it becomes a win-win situation for you both.
Join Blog Directories
Blog directories were massively popular a few years ago and seemed to have slipped by the wayside for many – but that is a massive oversight.
Being listed on a blog directory gives you the chance to be spotted by those browsing that directory and looking for websites or blogs like yours – which is always a good thing.
However, what it also does is mean that you get a backlink from this blog directory. Often you can be listed in relevant categories, which gives extra strength to your backlink because it means that the link to your site appears more relevant to the likes of Google.
Quality vs Quantity: Why High Quality Links Matter
When you gain a new backlink to your website, it's more than just a link. Web pages with more backlinks generally receive more organic traffic and have a higher domain authority. However, the quality of backlinks leading to your site matters too.
One link from a high domain authority website is worth ten spammy links from low authority sites.
This is because a backlink is essentially a vote of confidence for your website in the eyes of search engines. If the referring domains are low-quality, spammy, and untrustworthy, your website could actually end up being penalized by search engines, resulting in a drop in organic traffic and rankings.
When you start to look into backlink building, you'll find loads of options that seem like a quick fix.
These might be tempting, but backlink building should be about more than simply just getting links to your site. In terms of SEO, it is much more valuable to get a handful of quality backlinks than it is to get lots of poor ones.
This means you want to look at gaining backlinks from related websites, websites that talk about similar topics, and/or those with a high domain authority.
There are plenty of free ways to do this, but spending time researching the backlinks you are building means that you're likely to build a quality network, and that is the absolute best way to improve brand awareness, your own domain authority, and your SEO efforts.
Use a Combination of These Strategies to Attract High Quality Backlinks (Conclusion)
As you can see, there are plenty of great link-building strategies here that don't involve parting with any cash. If you want to ensure that your site does well, it's important to always be on the lookout for new link-building opportunities.
It's worth trying a few different ideas from this list to see what works best for your niche. This way, you can build a solid link-building strategy that gets results. You can even use ChatGPT for link building to help save time.
By speaking to journalists, putting quality content out there, and guest posting where you can, you're giving your brand the best possible chance of being seen. Backlink building is not something that is likely to happen overnight, but it is a task that is worth putting effort into.
As you have seen above, there are plenty of free options when it comes to building backlinks, so it is worth researching these and working out which are the best for you. After that, get stuck in and try as many as you can. You'll soon start to see results and move up in the search engine results pages.
Best deals this week: Get up to 40% off brands like Xbox, Hydro Flask, KitchenAid
By
Chi Tran
Friday, December 1, 2023 5:33PM
As a participant in multiple affiliate marketing programs, Localish will earn a commission for certain purchases. See full disclaimer below*
Christmas is coming, and with that comes some great weekly sales for your holiday and Christmas gift shopping. Below, we've rounded up the five best deals you can shop for right now. Like all sales, the discounted rates mentioned below may go up at any time, so make sure to fill your carts up soon before they expire. Each deal is also vetted by our team of deal experts, so you know the products you're buying are either top-rated, staff favorites or from a brand we trust.
Best deals of the week
Anker Soundcore 2 Portable Bluetooth Speaker
Highly affordable yet mightily powerful, the Anker Soundcore 2 will solve all of your speaker needs without breaking the bank.
KitchenAid Ultra Power Hand Mixer
One of the bestselling products during Amazon's Black Friday week, the KitchenAid Ultra Power Hand Mixer is currently still on sale for all your baking and whisking needs.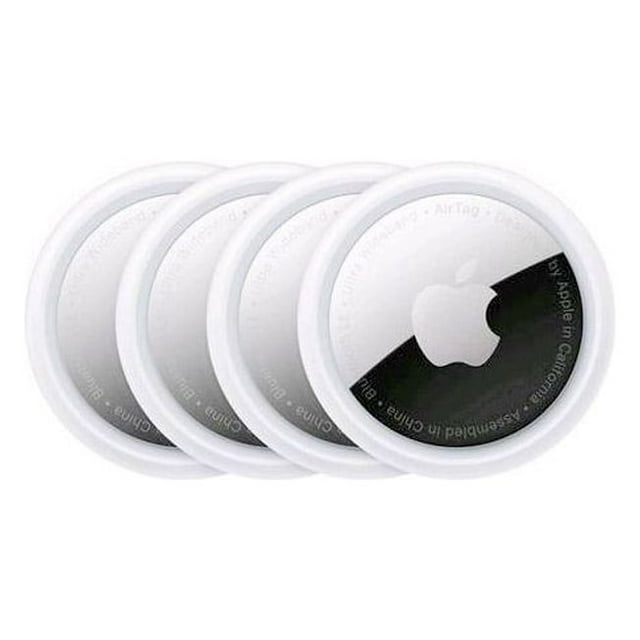 This amazing value deal for the 4-pack AirTag is perfect for the family to keep track of all their belongings.
The Hydro Flask stainless steel is on sale for all your water needs throughout the holidays.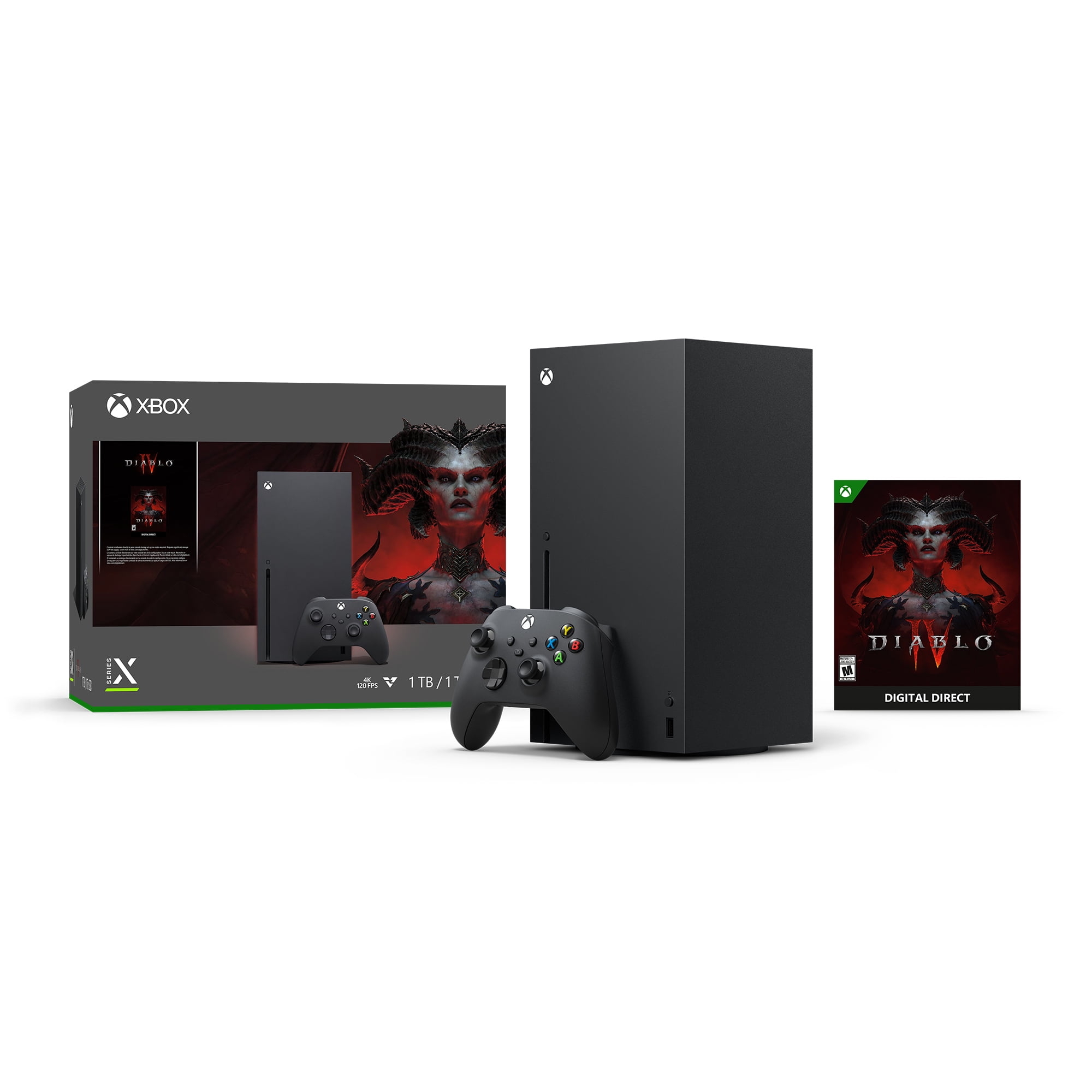 Xbox Series X – Diablo IV Bundle
The Xbox Series X Diablo IV Bundle is one of the bestselling Walmart items this past week, so get your bundle at its lowest price just in time for the holiday season.
By clicking on the featured links, visitors will leave Localish.com and be directed to third-party e-commerce sites that operate under different terms and privacy policies. Although we are sharing our personal opinions of these products with you, Localish is not endorsing these products. It has not performed product safety testing on any of these products, did not manufacture them, and is not selling, or distributing them and is not making any representations about the safety or caliber of these products. Prices and availability are subject to change from the date of publication.
Copyright © 2023 WLS-TV. All Rights Reserved.
With Its Novel Affiliate Model, The Sporting News Bets on Lifetime Value
Sports publisher The Sporting News raised $15 million in Series A funding in September, in large part because of the unique affiliate marketing model it employs.
The company, like a growing number of sports media newsrooms, generates revenue from referring its readers to sportsbooks and gambling operators. 
But unlike traditional affiliate models—where retailers like Amazon pay publishers like Wirecutter on a cost-per-acquisition basis each time a customer makes a purchase—The Sporting News uses a revenue-share structure, meaning that it receives a percentage of the lifetime value of the new customers it sends to gambling operators.
"When it comes to delivering a customer to a platform with a longer use case, it is short-sighted to take a one-time fee," The Sporting News CEO Rich Routman said. "If I send someone to a streaming platform, and they spend $10 a month for five years, why would I take a $20 bounty? I'll take $2 a month for five years."
The model enables The Sporting News to act more as a long-term partner to the sportsbooks it works with, sharing in their successes by generating revenue when their referrals spend money. This year, the sports-betting industry in the U.S. is projected to generate $7.62 billion in revenue, according to Statista.
Interest in this kind of model has risen as publishers look to diversify their revenue streams.
While affiliate marketing and commerce are critical in these efforts, they are challenging because publishers have to stack up thousands—if not millions—of individual purchases to make the operation worthwhile. 
But revenue-share models let publishers generate recurring income from the customers they generate while placing the onus on them to source quality referrals—a dynamic similar to performance advertising.
Potential in other publishing sectors
The revenue-share model is commonplace in Europe, where the sports-betting market is more mature. The Dutch firm Better Collective, for instance, projects 2023 revenues of $345 million, according to company filings.
But it's rarer in the U.S., where gambling on sporting events became legal federally just five years ago. So far, only sports publishers have embraced the model, as it functions best in industries in which customers have high lifetime values.
But there is no technical reason why it wouldn't suit other media companies with similar market dynamics, such as software sales or subscription services, said Bryce Widelitz, vice president of publisher innovation at partnerships management platform impact.com.
How Creators Are Powering Social Commerce
In the ever-evolving landscape of social media and shopping, a profound shift is underway as retail giants like Amazon and Walmart, along with social media platforms such as TikTok and YouTube, rely on creators to delve deeper into social commerce.
At the forefront of this transformative journey are creators, emerging as pivotal players in steering the course of social commerce.
From Walmart launching its own creator marketplace to the emergence of TikTok Shop, here are the key developments.