4 Gen Z side hustle and passive income ideas
Everyone is getting in on the side hustle craze. More than a third of Gen Xers, 36%, currently have a side gig, according to a May 2022 Zapier survey of 2,032 U.S. adults. And nearly two thirds of both Gen Zers and millennials have one, 59% and 61%, respectively. Gen Zers, specifically, make an average of $9,537 per year on their side hustles.
If you're a member of that younger generation and are looking to cash in on the trend, there are plenty of hustles for you to consider. "Think about what stage in life you're in," says side hustle expert Kevin Ha. "You've got more time, probably, you've got the ability to live unconventionally because you're probably by yourself."
Here are four side hustles for Gen Z to consider.
Affiliate marketing
If social media is already second nature, you may have wondered or looked into how to monetize it.
"According to Instagram's Trend Report, two thirds of Gen Z plan to use social media to make money this year," says Jen Glantz, founder of Bridesmaid for Hire and the creator of the Monday Pick-Me-Up and Odd Jobs newsletter. "And the best part about that is you don't need to be an influencer or have a million followers."
One way to do this is through affiliate marketing. "What that means is that you promote products with a special link and if people click that link and buy, you make money," says Glantz. You can apply to Amazon's affiliate marketing program for example, or log onto your favorite brands' site to see if they offer affiliate options.
Influencer Shannon Smith makes $8,600 per month in passive income from affiliate marketing on her social media posts. She suggests taking note of how other people are creating popular content and focusing on a niche subject matter and product.
Virtual assisting
Another option to consider is virtual assisting. What "virtual assistant" means can span the gamut.
"Maybe you're really great at Excel, or you're great at Google Docs, or you're great at Photoshop or you're really, really good at organization," says Glantz. "Whatever your core skills are, you can get paid to assist someone virtually in those skills."
Try offering your services on sites like Fiverr or Upwork, or looking for virtual assisting gigs on LinkedIn, dedicated Facebook groups or sites like Belay or Robert Half.
Virtual assistants on Upwork charge as much as $75 per hour.
Secret shopping
If you're a fan of buying things or eating out, you might consider secret shopping.
Sites like Secret Shopper or BestMark pay or reimburse shoppers for checking the customer experience of retailers, restaurants and other business, usually between $10 to $25 per shop, according to Sidehus.com. Reviewers have been sent to a salon to see if they honored a free first visit coupon and to a video game store to see if they'd sell a game for mature audiences to an underage kid.
When it comes to restaurant assignments, "for Gen Z, it's a good option because it's free food," says Ha, adding that at a young age, "you probably have more flexibility to go out to eat." Ha himself says he made $1,700 in 2022 using secret shopping website Market Force.
Food delivery
Speaking of food, another side hustle Gen Zers might consider is food delivery. Depending on what stage of life you're in, recent grads or college students often live in "dense areas with young people ordering food," says Ha. That means if you take on this, you won't have to go far to make your deliveries. "You can just be in your apartment waiting for orders," he says.
Ha recommends using sites like Uber Eats, DoorDash and Grubhub. Ha himself delivers on his bike to save money on gas and get some fresh air and exercise. In October 2022, he says he made almost $675 delivering food with these apps.
Whatever you decide to do, know that you're developing skills that could feed into your career. Before you dive in, ask yourself, what's an industry you'd like to explore? Where do you want to be in five or ten years?
Bottom line, says Glantz, ask yourself, "how can this side hustle benefit my future career?"
Check out:
4 side hustles for introverts: Some can bring in tens of thousands of dollars
3 in-demand side hustles to start in 2023―one pays up to $100 per hour
9 in-demand side hustles that can be done from home—and how much they pay
Sign up now: Get smarter about your money and career with our weekly newsletter
The AI Video Industry Disruptor
In a world where generative artificial intelligence (AI) is the talk of the town, you can't afford to overlook the revolutionary role it's playing in our lives. From large language models (LLMs) being used to draft blog posts and diffusion models for image generation to AI coding assistants for code generation, the productivity potential that generative AI unlocks is staggering. If you are looking to know how to invest in Synthesia, this is the right place for you!
This piece will shine a spotlight on Synthesia, its stocks, investment options, and how to make the most out of this tool.
How to invest in Synthesia stocks: Navigating the basics
Investing in the stocks of cutting-edge technology companies like Synthesia can be an attractive proposition for many investors. However, the process and availability of investing in such companies, especially those that are not publicly listed, can be complex. 
Here's a guide to help you navigate the potential avenues for investing in Synthesia.
Step 1: Understanding the company's status
Synthesia is a private company, which means its shares are not available on public stock exchanges. Investing in private companies is typically more challenging than investing in public companies due to limited availability and higher investment minimums.
Synthesia has raised significant capital through Series A, B, and C funding rounds from notable investors. These rounds have contributed to its high valuation and growth but are generally not open to individual retail investors.
If you're curious about the cost of using Synthesia, make sure to check out our in-depth guide on "Is Synthesia Free to Use?" for valuable insights.
Step 2: Explore avenues for investment
Before investing, take a look at the wide range of investment avenues available to you:
Venture capital funds:

One indirect way to invest in Synthesia is through venture capital funds that hold Synthesia in their portfolio. Investors can look for venture capital firms that have backed Synthesia, like Kleiner Perkins, Accel, or GV, and explore investment opportunities in those funds.

Secondary market platforms:

Platforms like Forge Global or EquityZen provide a marketplace for buying and selling shares of private companies. However, these transactions often require significant minimum investments and are typically available to accredited investors.

Direct private investment:

For high-net-worth individuals or institutional investors, direct private investments in Synthesia might be a possibility. This would generally involve directly contacting the company or participating in future funding rounds, subject to the company's approval and investment terms.

Initial public offering (IPO) watch:

Keep an eye on Synthesia's public announcements for any potential IPO. An IPO would allow public investors to buy stock in Synthesia through stock exchanges. However, as of now, there is no public information about an impending IPO.
Step 3: Assess eligibility and requirements
Determine if you meet the criteria for an accredited investor, as many such investment opportunities are limited to accredited investors due to regulatory requirements.
Understand the minimum investment requirements, which can be significantly higher for private companies compared to public stocks.
Step 4: Consult financial experts
Before proceeding, consult with financial advisors, especially those experienced in private equity or venture capital investments. They can provide personalized advice based on your financial situation and investment goals.
Step 5: Monitor your investment
Keep track of Synthesia's business progress, market trends, and any public announcements, especially regarding future funding rounds or a potential IPO.
Additionally, if you're interested in exploring AI-driven creativity, our guide on Deep Dream Generator provides five valuable tips for creating stunning images.
Considerations before investing
Risk assessment:

Investing in Synthesia carries a different risk profile compared to investing in other companies. Understanding these risks is crucial, including the lack of liquidity and the long-term nature of such investments.

Due diligence:

Conduct thorough due diligence on Synthesia's business model, market potential, financial health, and growth prospects. This information may be limited compared to publicly traded companies.

Investment horizon:

These investments often come with a longer investment horizon. Assess whether you are comfortable with tying up your capital for an extended period, as it may take years to realize returns from these investments.

Diversification:

Evaluate how an investment in Synthesia fits into your overall investment portfolio. Diversification is a key risk management strategy, and it's important to consider how this private equity investment aligns with your other assets.

Exit strategies:

Understand the potential exit strategies for your investment. Private equity investments typically involve strategies like mergers and acquisitions (M&A), IPOs, or secondary sales. Familiarize yourself with these options and their associated timelines.
For a more comprehensive evaluation of Synthesia's capabilities, we recommend reading our detailed Synthesia AI review.
Investing in Synthesia's services: An alternate approach
An alternative approach to investing in Synthesia is by availing its services. Take a look at the various ways through which you can make the most out of this AI tool:
1. Creating commercial videos for brands
One lucrative revenue stream with Synthesia is leveraging its video creation capabilities to produce commercial or explainer videos for brands. Businesses often require visually engaging content to promote their products or services. 
As a Synthesia user, you can offer your video production services on freelancing platforms, catering to companies in need of high-quality videos for marketing campaigns or internal use. By delivering professional and compelling videos, you can establish a steady client base and earn income from your creative video production services.
2. Affiliate marketing with AI videos
Another innovative approach to generating revenue with Synthesia is by creating AI-generated videos optimized for affiliate marketing. Instead of relying solely on ad revenue from platforms like YouTube, you can leverage the power of Synthesia to craft engaging and informative videos. Within these videos, strategically embed affiliate links in the video descriptions. 
By promoting products or services through these links, such as those available on e-commerce platforms like Amazon, you have the potential to earn commissions for every sale generated through your affiliate marketing efforts. This revenue stream diversifies your income sources and capitalizes on the popularity of video content in affiliate marketing.
Unlock the mesmerizing world of AI-generated artistry and unleash your creativity with a brushstroke of innovation by exploring our curated list of cutting-edge AI art tools.
3. Comparison and review videos
Synthesia can also be employed to produce valuable comparison and review videos, further expanding your potential revenue streams. For instance, you can create videos that compare two or more products or services within a specific niche, such as "MailChimp vs. SendinBlue" in the email marketing sector. 
In these videos, you can provide insightful analysis and recommendations. To monetize this content, include affiliate links for all the products or services discussed in the video description. This approach allows you to earn commissions regardless of the viewer's choice, as they might click on any of the provided affiliate links based on their preferences. 
By delivering informative and unbiased comparisons, you can attract a dedicated audience interested in making informed purchasing decisions.
4. Targeted content creation
An effective strategy for generating revenue with Synthesia involves conducting thorough research to understand the specific queries and comparisons that people are actively searching for online. 
Armed with this valuable insight, you can create Synthesia videos that directly address these queries or comparative analyses. Within these videos, strategically embed relevant affiliate links that align with the content's focus. 
Looking for alternatives to Synthesia? Explore our article on five AI video editors for quick and professional video editing solutions.
Conclusion
Investing in Synthesia presents a unique opportunity to participate in the growth of the AI video industry. However, like any investment, it comes with its own set of risks. By conducting thorough due diligence and seeking professional advice, investors can make an informed decision.
5+ High-Earning High-Ticket Affiliate Marketing Programs
Plus, How I earn full-time income on part-time hoursContinue reading on ILLUMINATION »

Source link
Best deals this week: Get up to 40% off brands like Xbox, Hydro Flask, KitchenAid
By
Chi Tran
Friday, December 1, 2023 5:33PM
As a participant in multiple affiliate marketing programs, Localish will earn a commission for certain purchases. See full disclaimer below*
Christmas is coming, and with that comes some great weekly sales for your holiday and Christmas gift shopping. Below, we've rounded up the five best deals you can shop for right now. Like all sales, the discounted rates mentioned below may go up at any time, so make sure to fill your carts up soon before they expire. Each deal is also vetted by our team of deal experts, so you know the products you're buying are either top-rated, staff favorites or from a brand we trust.
Best deals of the week
Anker Soundcore 2 Portable Bluetooth Speaker
Highly affordable yet mightily powerful, the Anker Soundcore 2 will solve all of your speaker needs without breaking the bank.
KitchenAid Ultra Power Hand Mixer
One of the bestselling products during Amazon's Black Friday week, the KitchenAid Ultra Power Hand Mixer is currently still on sale for all your baking and whisking needs.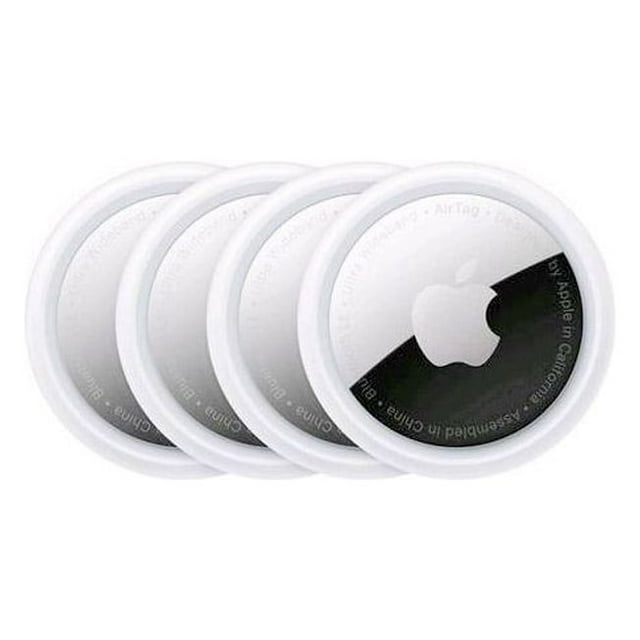 This amazing value deal for the 4-pack AirTag is perfect for the family to keep track of all their belongings.
The Hydro Flask stainless steel is on sale for all your water needs throughout the holidays.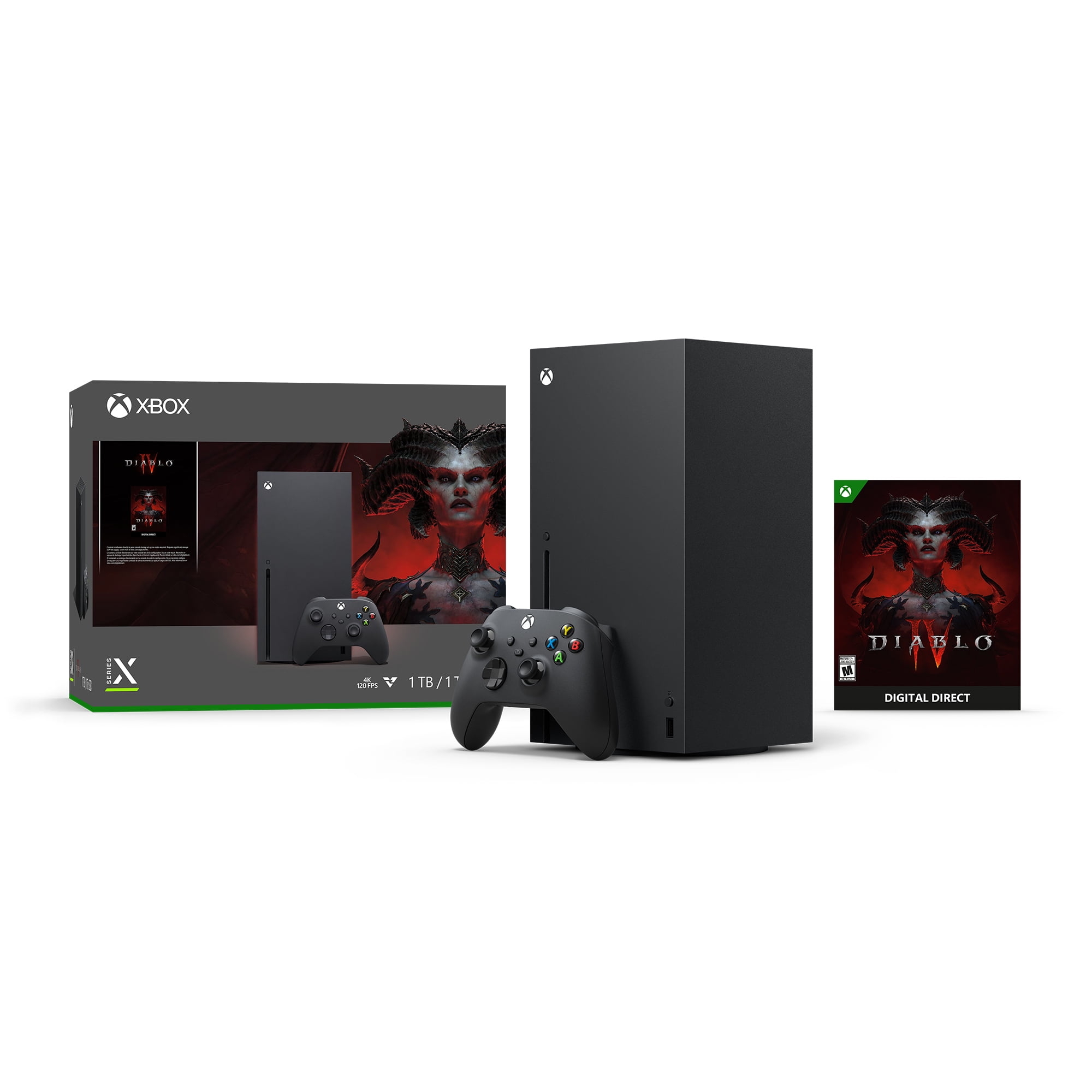 Xbox Series X – Diablo IV Bundle
The Xbox Series X Diablo IV Bundle is one of the bestselling Walmart items this past week, so get your bundle at its lowest price just in time for the holiday season.
By clicking on the featured links, visitors will leave Localish.com and be directed to third-party e-commerce sites that operate under different terms and privacy policies. Although we are sharing our personal opinions of these products with you, Localish is not endorsing these products. It has not performed product safety testing on any of these products, did not manufacture them, and is not selling, or distributing them and is not making any representations about the safety or caliber of these products. Prices and availability are subject to change from the date of publication.
Copyright © 2023 WLS-TV. All Rights Reserved.