Focus V Carta 2 review | GreenState
Hearst Newspapers participates in various affiliate marketing programs, which means we may earn a commission when you purchase products featured in this content or purchase from vendors featured here. Our professional curators independently research and recommend products and services, with no newsroom involvement. Merchants can pay for a sponsored listing and may choose to rewrite their summary. When that happens, we label the listing as "Sponsored" and highlight it in grey to differentiate the merchant-provided content from our writing.
If you are a fan of dabs and are looking for a new vaporizer, or more specifically, an electronic dab rig, then the Focus V Carta 2 is absolutely worth checking out. When it comes down to it, this is one of the most convenient and functional yet advanced and revolutionary electronic dab rigs out there at this time.
This is the new and improved version of the older Focus V Carta, and the improvements are quite noticeable. What you get here is a fantastic concentrate vaporizer that comes with precise temperature control features, great battery life, a durable and convenient design, and so much more.
For those of you who are looking for a very high-end vaporizer or electronic dab rig and are willing to spend a good deal of money on it, the Focus V Carta 2 is worth considering.
It might not be very cheap, but you get what you pay for, and what you get here is functionality and quality. If you plan to make the most out of your concentrate vaporizing experience, having the right tool in your arsenal is important, and the Focus V Carta 2 might just be that tool. This is our Focus V Carta 2 review, and by the end of it, you will know if this is the right rig for you. 
Key Takeaways
     

The Focus V Carta 2 is a high-end electronic dab rig.

     

It comes from Focus V, a Chinese brand creating top-of-the-line products in the cannabis ecosystem.

     

It features precise temperature settings, an ergonomic design, good battery life, and much more!
What is a Focus V Carta 2?
The Focus V Carta 2 is an electronic dab rig. However, to be clear, this is not the kind of dab rig where you put your cannabis extracts or wax onto a tool or utensil and then physically place it onto a hot nail. In this sense, the Focus V Carta 2 is more like a vaporizer.
It comes with an atomizer that you place your concentrate into and then place that into the base of the unit. In this sense, it's definitely more like a large vaporizer. In reality, it looks like a state-of-the-art dab rig but functions more like a vaporizer, therefore providing you with the best of both worlds.
You get all the functionality and smoothness of a dab rig with the ease of use and convenience of a basic vaporizer. The best part about this product is that besides the concentrate atomizer, you can also buy a dry herb atomizer for this unit. However, do keep in mind that you'll have to buy that separately. Therefore, this unit can realistically be used to vaporize both concentrates and dry herbs.
How Does the Focus V Carta 2 Work?
The Focus V Carta 2 is very easy to use. It comes with its own atomizer that heats up and vaporizes your favorite concentrates. Simply put your concentrate of choice into the oils atomizer, and insert it into the base.
Then, you'll want to remove the glass bubbler from the top of the base, which is, of course, where you pull through. You should fill this with water about two-thirds of the way and then put it back on the base. Make sure that the hole on the top of the base aligns with the hole on the bottom of the bubbler.
With that done, you just have to press the power button five times to turn it on and then use the OLED display, as well as the plus and minus buttons, to set your temperature. Once the temperature is set, you can then press the activation button and simultaneously pull from the mouthpiece.
Focus Carta 2 Review
Now that you know the basics about the device, let's dive into the Focus Carta 2 review so you know exactly what you're getting into.
About the Brand
Focus V is a Chinese brand that provides customers with an extremely wide array of electronic rigs and portable vaporizers. This company is known for producing high-value items that come in at reasonable prices. 
Even their more expensive items come with great value. It's growing in popularity as far as dabbing and vaporizing tools are concerned. However, the brand name definitely deserves more respect because of products just like the Focus V Carta 2.
Overall Design and Appearance
Something that we do like about the Focus V Carta 2 is its design. It has a very simplistic design with minimal components that helps make life easy. It comes with just three main components; the glass bubbler, the main base, and the atomizer. It's only three inches wide and six inches tall, and it doesn't weigh a lot, either.
The Carta 2 is quite small, compact, lightweight, and portable. We like this because it's small enough to take with you on the go but still large enough to function as an electronic dab rig should. There's more than enough space for you to draw on the mouthpiece while also comfortably holding it in your hand. Furthermore, we also like the design of this unit because it's just exceedingly simple to use, plus quite durable too.
As you'll see below from the materials section of our review, this unit is built to last. As for the display, we do like the positioning of the OLED display, as well as the positioning of the buttons, as they are easy to access. Even the glass bubbler is very well designed, as it has more than enough space to allow the vapor to cool down before it hits your lungs. This whole rig is designed to be convenient, ergonomically friendly, and easy to use.
Materials
Generally speaking, the Focus V Carta 2 is quite durable as it is made with great materials. The bubbler is made with solid glass. The main base is made of plastic that is covered in a layer of rubberized silicone, and all of the important bits are made out of ceramic.
The base is more than durable enough to absorb some impact in case you drop it, and the ceramic elements are good quality and will last for quite some time. However, do keep in mind that they might not last forever and will need a replacement at some point.
Temperature Settings
One of the coolest aspects of this particular electronic dab rig is the fact that it comes with such precise temperature control. The temperature range here goes from a minimum of 140 degrees Fahrenheit all the way up to a maximum of 842 degrees Fahrenheit. That is a much wider temperature range than most other units on the market at this time.
Most units bottom out at around 300 or 400 degrees and top out at around 600 or 700 degrees. Therefore, the temperature range that the Focus V Carta 2 features is absolutely fantastic.
This allows you to set the temperature very low, so you can get draws that aren't harsh on your throat and taste very nice. You can also jack up the temperature and get super thick clouds. Of course, you can meet somewhere in the middle too. 
Ease of Use
When it comes to ease of use and convenience, there is absolutely nothing wrong with the Focus V Carta 2. It's super easy to fill the bubbler with water and to fill the atomizer with concentrate. Turning it on is as easy as pushing a few buttons, and heating up only takes a few seconds.
You literally just have to fill it with concentrate and water, turn it on, select a temperature, and take a pull. Even someone who has never heard of dabbing or vaporizing before could probably figure this unit out in just a few minutes.
The only thing that needs to be said about using this rig is that the display itself can take some time to get used to. There are a few features and settings to choose from, and navigating the display can be somewhat challenging. 
Vapor Quality  
What really stands out about the Focus V Carta 2 is the vapor quality. First, there is a ceramic atomizer included here, which is generally seen as the best material for an atomizer. It allows for very efficient concentrate vaporization.
Of course, the fact that there is such a wide temperature range to choose from helps to provide you with the vapor quality that you like, whether tasty and thin or super hot and thick.
On that note, a cool feature here is the insert that covers the atomizer, which features a small hole or choke, or technically speaking, you could call it a carb cap. This allows you to adjust the resistance of the drag as you go, therefore allowing you to inhale more or less vapor at once.
Furthermore, the mouthpiece on the bubbler is also designed for maximum airflow, with the bubbler itself doing a fantastic job at cooling the smoke down. All in all, the vapor quality that you get with the Focus V Carta 2 is very high.
Battery Life
Yet another big bonus that you get with the Focus V Carta 2 it's the battery life. It comes with a 2000 mAh battery, which is pretty decent. Now, it's not the number one biggest battery in the world, but it's good enough to last the better part of the day.
Some people might say that the battery life on this unit is somewhat poor, although we disagree, at least if we compare it to other comparable units on the market. If we look at it individually, no, the battery life is not great, but if we compare it to similar units on the market, it's actually pretty good.
Furthermore, one of the biggest benefits here is that it comes with pass-through charging. This means that you can keep dabbing while the dab rig is charging, something that most other units out there don't come with.
Another cool feature here is the charging base. Although the charging base will have to be bought separately, it acts as a portable power bank for the device. This should help to make up for some of the shortcomings of the battery.
Cleaning
The Focus V Carta 2 is fairly easy to clean. As far as the base is concerned, you can just wipe down the exterior with a damp rag. For the glass bubbler, you could soak this in isopropyl alcohol and then wipe it down, or just use a Q-tip soaked in some isopropyl alcohol to wipe it down. The atomizer can be removed, soaked in isopropyl alcohol, and then wiped down.
Pros & Cons
When working on the Focus V Carta 2 review, we noted both advantages and disadvantages. Let's take a quick look.
Pros
     

Fairly portable

     

Durable

     

Extremely easy to use and clean

     

Precise temperature settings with a wide temperature range

     

Decent battery life

     

Good airflow

     

High-quality vapor – great bubbler attachment

     

Top-quality materials and components
Cons
     

The display can be tricky to operate

     

The glass portion is somewhat fragile
Is the Focus V Carta 2 Worth it?
If you are looking for a fast, easy, and enjoyable vaporizing experience, then we think that the Focus V Carta 2 it's definitely worth it. Now, it is rather expensive when compared to other electronic rigs out there.
It is certainly an investment that you need to make, although we think it is a worthwhile investment. 
It's made with really solid and durable materials, the temperature range is fantastic, the battery life is good, and the vapor quality is extremely high. If you're looking for an enjoyable vaporizing or dabbing experience, you'll get it with the Focus V Carta 2.
How Long Do Carta 2 Atomizers Last?
Depending on how frequently you use it, the atomizer here should last between three and six months.
What Temperature Should Dabs Be for Carta 2?
When dabbing with this unit, try to keep the temperature somewhere between 500 degrees and 650 degrees Fahrenheit. It's hot enough for some thick clouds but cool enough to help preserve the terpenes and flavors.
Focus V Carta vs Carta 2
You can always go for the older version of this unit, but we personally recommend the newer one. The older Focus V doesn't have quite the same ergonomic design, and it doesn't have that layer of silicone covering the base.
It also just doesn't quite have the same features. The temperature range isn't quite as good, the battery life isn't quite as good, and it's not quite as durable, either. Yes, it is much more affordable than the Focus V Carta 2. But you'll be trading in a ton of features for the lower price of the Focus V Carta.
Focus V Carta 2 Review: Overall Impressions
Our overall impressions of the Focus V Carta 2 are very good. Yes, it might be a rather expensive electronic rig, but the features are well worth it. It's durable, convenient, easy to use, and the results are nearly unrivaled.
This is a state-of-the-art electronic dab rig that we recommend to anybody who wants the best possible vaporizing experience. We hope that our Focus Carta 2 review provided you with all of the information you need to make a decision. 
Hearst Newspapers participates in various affiliate marketing programs, which means we may earn a commission when you click links in this content. Our professional curators independently research and recommend products and services, with no newsroom involvement. Merchants can pay for a sponsored listing and may choose to rewrite their summary. When that happens, we label the listing as "Sponsored" and highlight it in grey to differentiate the merchant-provided content from our writing.
How Creators Are Powering Social Commerce
In the ever-evolving landscape of social media and shopping, a profound shift is underway as retail giants like Amazon and Walmart, along with social media platforms such as TikTok and YouTube, rely on creators to delve deeper into social commerce.
At the forefront of this transformative journey are creators, emerging as pivotal players in steering the course of social commerce.
From Walmart launching its own creator marketplace to the emergence of TikTok Shop, here are the key developments.
Cyber Monday 2023: The best extended deals from Amazon, Walmart, Best Buy, Apple and more
As a participant in multiple affiliate marketing programs, Localish will earn a commission for certain purchases. See full disclaimer below*
There is still time for Cyber Monday savings. If you didn't have time to pick stuff up on Cyber Monday, don't worry as many of your favorite brands still have extended Cyber Monday sales. Here is every major brand's extended Cyber Monday and Black Friday 2023 sales that you need to know. Check out best Cyber Monday deals under $100 and best Cyber Monday deals on Amazon.
Deals from top retailers
Amazon's Cyber Monday event has ended, but there's still time for holiday shopping with sales up to 71% on all things tech, household appliances and more.
This is your last chance to get the Apple Airpods 2nd Gen for under $100.
The most powerful Beats headphones yet, the Studio Pro is on sale for more than 50%.
Hisense 58-Inch ULED 4K Smart Fire TV
The crisp Hisense TV is on sale for 41% off.
Walmart's Cyber Monday Deals is live until supplies last, with massive sales on items from Dyson, Sony, Apple and more.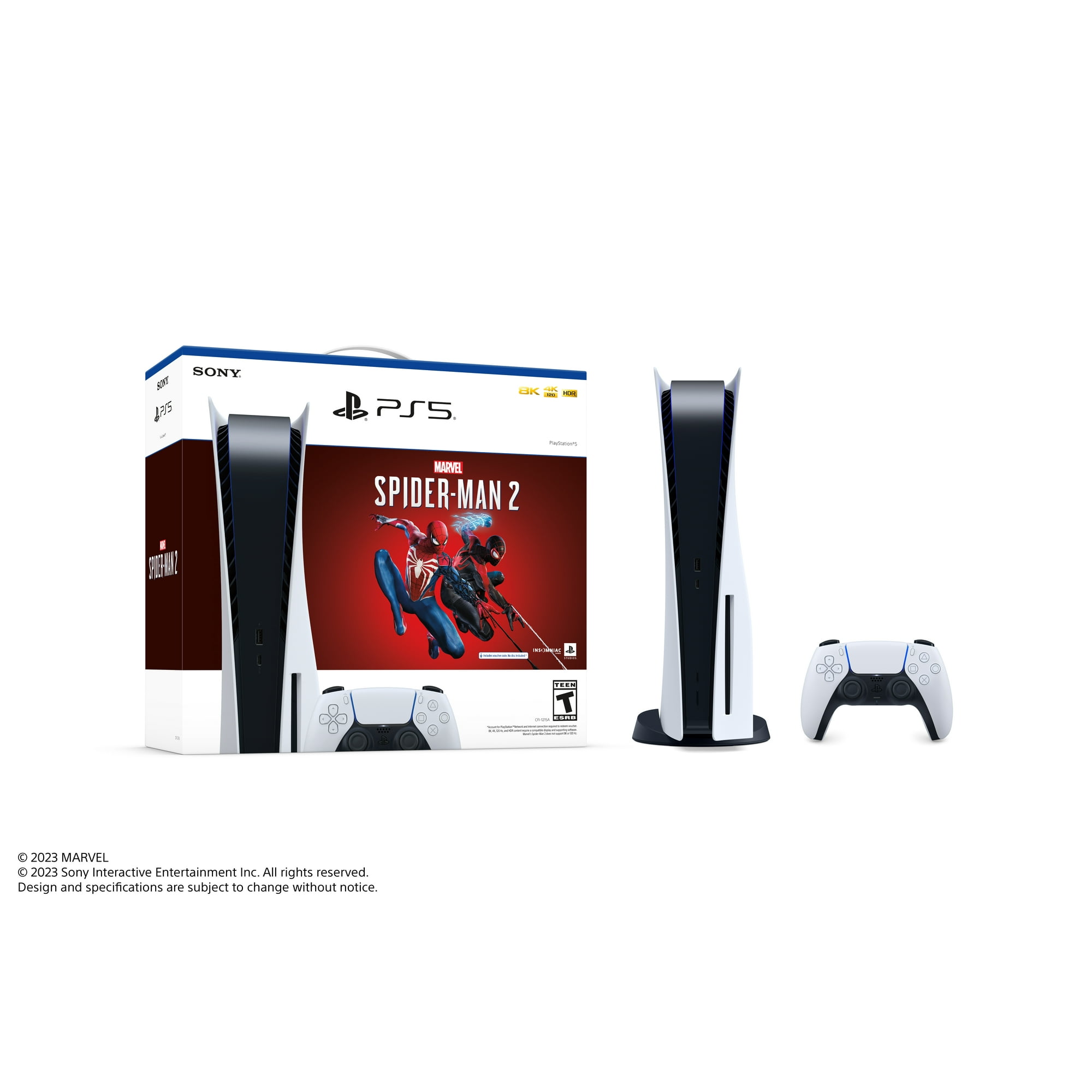 PlayStation 5 Spider-Man 2 Bundle
The PS5 bundle comes with the hit Marvel's Spider-Man 2 disc for 10% off.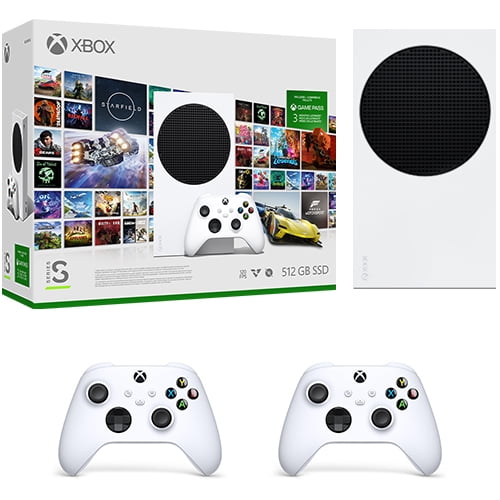 The Xbox Series S bundle comes with an additional Xbox controller and a 3-month Game Pass subscription.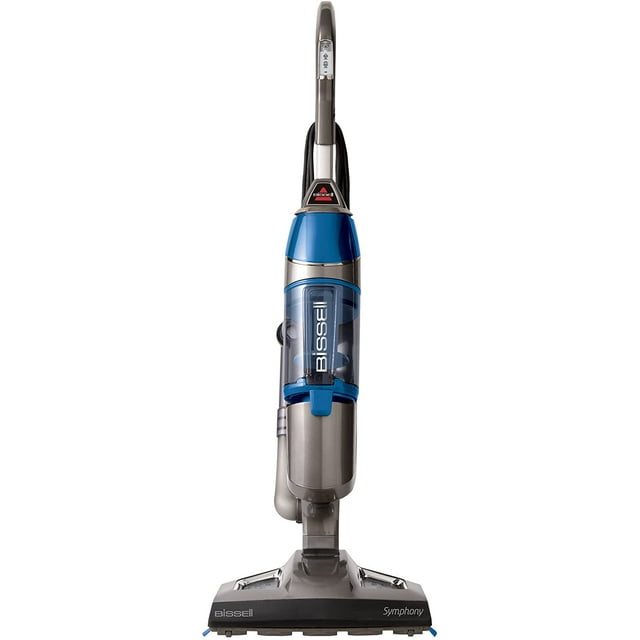 The fan-favorite Bissell Vac-and-Steam All-in-one is on sale for nearly $100 off.
Home Depot is offering Cyber Monday deals online and in stores now through 11/29, with up to 60% off on home appliances.
Best home products deals
Gordon Ramsay's favorite cookware brand is offering 50% off their excellent pan and pot sets for Cyber Monday 2023.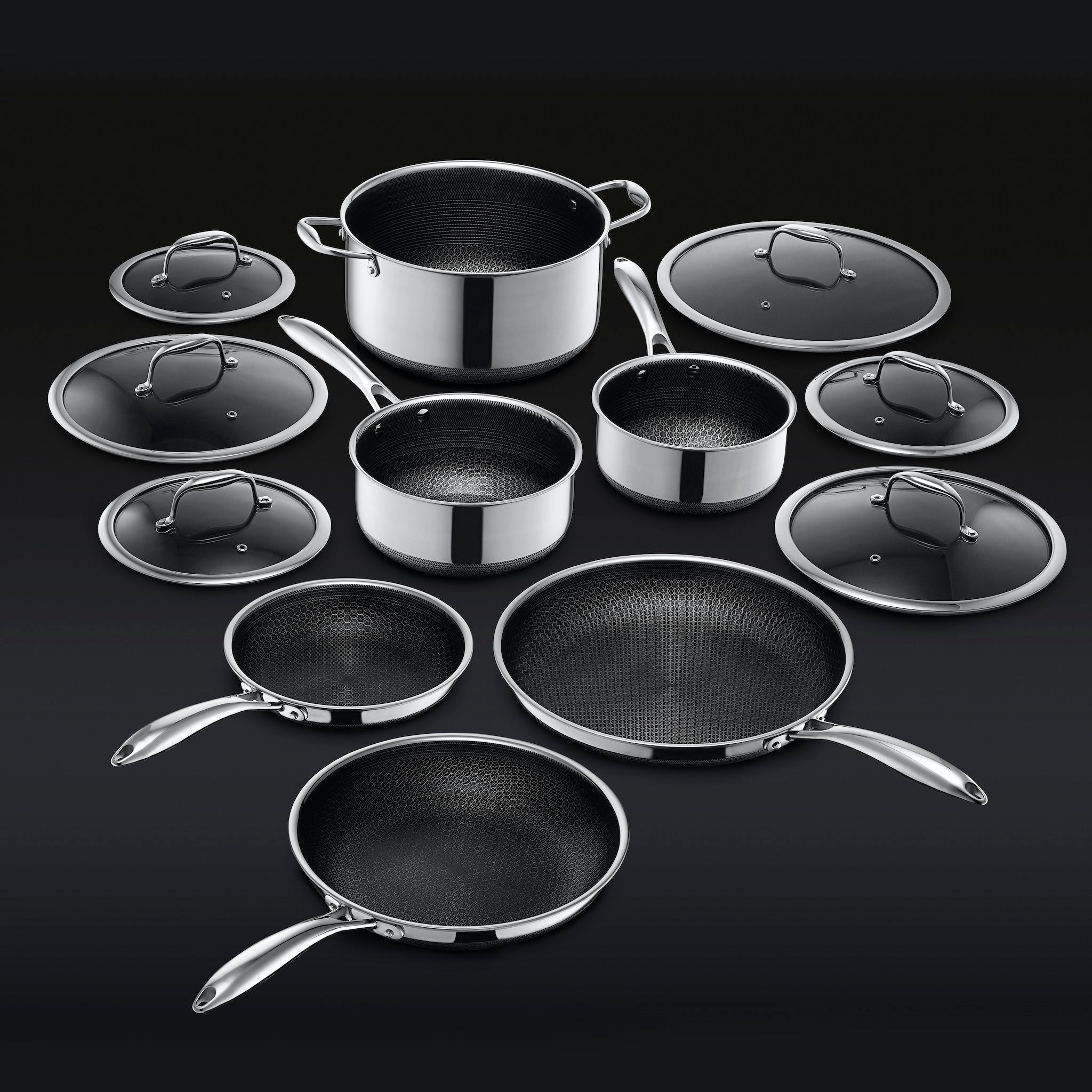 HexClad 12-piece Cookware Set
At 40% off, you could have Gordon Ramsey's favorite 12-piece cookware set for the lowest price ever.
Dyson deals are the best, with many of its revolutionary hair products and vacuums now on sale for up to 50%.
Dyson Supersonic Hair Dryer
Dyson's revolutionary Supersonic Hair Dryer is on sale for the first time this year – grab this excellent product for 25% off.
West Elm is giving 70% off on many of its best luxury furniture for extended Cyber Monday sales.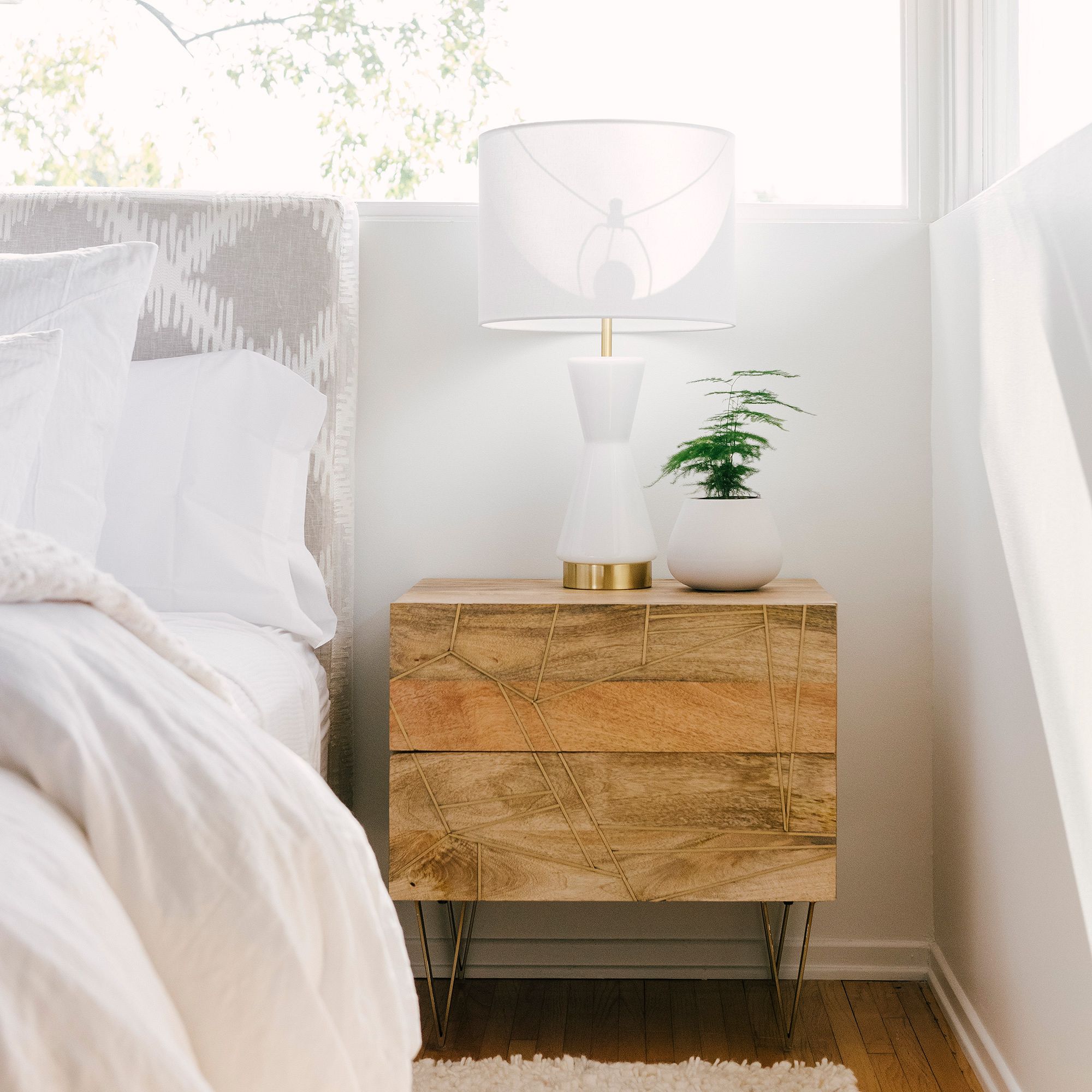 Roar & Rabbit Geo Inlay Nightstand
This beautiful nightstand is going for 30% off at West Elm.
Solo Stove is the best fire pit retailer on the market, so get their warmth for up to 40% off.
Secure some holiday warmth with the table top Mesa fire pit for 22% off.
Tech and entertainment
Take advantage of Hulu's amazing Black Friday deal for a limited time! Subscribe to the Hulu (With Ads) plan for 99 per month for one year, current regular monthly price after. Get this deal now by clicking here. Ends 11/28/23. Eligibility restrictions and terms apply.
Best jewelry, clothing and fashion deals
Crocs' Cyber Week sale are hosting sales up to 50%.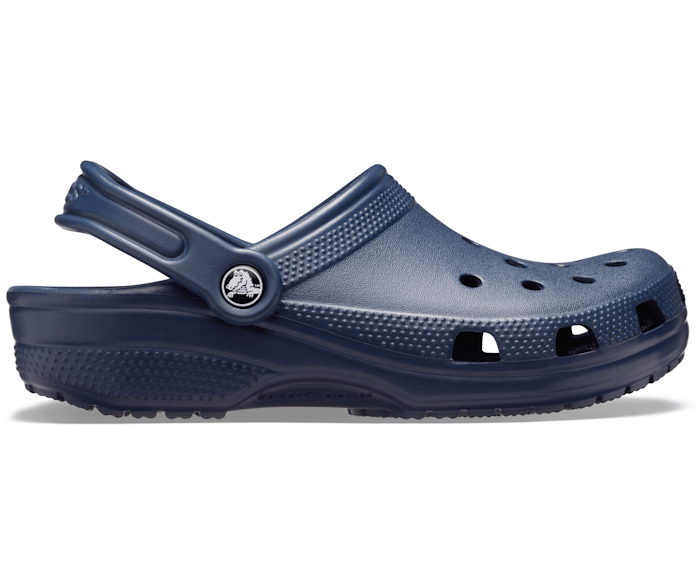 The Classic Clog is a classic for a reason at 25% off.
UNIQLO is having its only sale of the year, with amazing Cyber Week deals for your online shopping experience.
Nordstrom has Cyber Monday deals until midnight tonight, offering up to 82% off across all categories like Nike, UGG, Calvin Klein, Tory Burch and more.
The popular athleisure wear company has a number of great extended Cyber Monday finds, especially in their "We Made Too Much" page for the holiday shopping season.
Best haircare and cosmetics deals
Find deals from Ulta, Sephora and more.
Ulta's Cyber Monday sales are now live and ends Tuesday November 28th, with up to 50% select beauty products.
The Walt Disney Co. is the parent company of Hulu and this ABC station.
* By clicking on the featured links, visitors will leave Localish.com and be directed to third-party e-commerce sites that operate under different terms and privacy policies. Although we are sharing our personal opinions of these products with you, Localish is not endorsing these products. It has not performed product safety testing on any of these products, did not manufacture them, and is not selling, or distributing them and is not making any representations about the safety or caliber of these products. Prices and availability are subject to change from the date of publication.
16 Common Blogging Mistakes

Common blogging mistakes often derail even the most dedicated bloggers. From neglecting SEO strategies to ignoring audience engagement, these errors …

Source link