What're The Most Useless Degrees? 17 Subjects To Avoid in 2023
You're entering college and trying to figure out the focus of your studies. What do you major in? What kind of college degree to pursue? You want to avoid the most useless degrees offered because you can end up overinvesting in your education for low-paying career choices, having a tough time finding a job because of limited options, or both!
Putting in the work and making an informed decision is very important when choosing a career path. That's why we've compiled this list of 17 useless degrees that aren't worth the potential debt accrued.
Read on to see what each degree is about and why we consider it useless.
Let's go!
Here Are The 17 Most Useless Degrees
From culinary arts to tourism and other majors, you may find yourself wishing you picked another degree if you accidentally choose one of these.
1. Culinary arts
Culinary arts is a degree for people who want to learn how to cook and prepare food. A lot of what you learn in a culinary arts degree can be self-taught. These are skills you can naturally acquire in your own kitchen, such as:
Learning how to chop vegetables in various fashions or
Learning different ways how to prepare an egg
A culinary arts bachelor's degree can look great on your resume, but generally, it's not a worthwhile investment if you want to become a chef or do other food-related jobs.
Trade schools offer a similar education for a fraction of the cost.
2. Fashion design
A fashion design bachelor's degree is an educational path for someone who wants to work in fashion, like running their own fashion brand or working within the fashion industry.
Why is fashion design considered a useless university degree?
Well, landing a job in fashion design straight out of college is pretty difficult. Many workers in the fashion industry start as an intern before working their way up to an entry-level fashion job and climbing the career ladder from there.
Students who pursue a fashion design degree may be disappointed with the job prospects that exist after graduating.
3. Advertising
Advertising just isn't what it used to be.
It's about promoting products and creating awareness, which can influence consumer behavior and drive sales.
Frankly, you can learn a lot of what you would from an advertising degree over the internet and in many places, for free. The advertising space has changed a lot over the years.
A smarter move would be to study social media and digital marketing, which can teach you modern advertising practices like SEO and SEM.
And the best part is that you don't need a university degree to get going.
You can take an inexpensive course online, such as the Authority Site System (TASS) by Authority Hacker, and learn everything you need to start making money online.
4. Liberal arts
I used to think of liberal arts as a degree to pursue when you didn't know what career to pursue in life.
For students who never find their passion, they're stuck with a liberal arts degree, which can be problematic when entering the workforce because:
5. Music
Music is a passion many people have, but pursuing a degree in music may not be the smartest decision you can make for yourself.
That's because music degrees don't usually support a music career. The cost of getting the degree may not make sense for the kinds of jobs you land after you graduate.
An alternative path would be pursuing a more lucrative degree and pursuing your music interests on the side. Music could lead to a fruitful, high-paying career for yourself in the future, but a degree usually isn't needed to get there.
6. Performing arts
Performing arts or theater arts is a bachelor's degree in acting. You want to be an actor as your career, but getting a degree in performing arts is not needed to make that dream come true.
While most actors do hold a bachelor's degree, you'll find that it's not a requirement to land a paid acting role. Not to mention, some of the world's top actors and entertainers like Brad Pitt, Cameron Diaz, and others don't have a degree!
Instead of pursuing a four-year college degree, invest in formal training like acting classes, production, and related training.
7. Anthropology
Anthropology is the study of human culture and societies. Anthropologists study how people live and how they've lived in the past, including practices, beliefs, and social structures.
What's wrong with pursuing an anthropology degree?
First, it requires a lot of schooling. Expect to go beyond a bachelor's degree and obtain a master's degree and even a Ph.D. So, you'll spend a lot of time in the classroom getting your credentials, and when it's time to enter the workforce, you'll be sorely disappointed.
Anthropology jobs are not abundant.
Spending a lot of time going to school to be met with difficulty entering the workforce is why anthropology degrees made this list of most useless degrees.
8. Philosophy
Philosophy examines nature, morality, and the human condition with a heavy focus on thinking.
Today, it seems that society is turning away from the study of thinking and focusing more on science-backed learning.
While you can use your philosophy degree to teach philosophy in a college or university, it stops there regarding job prospects.
For philosophy majors, it can be pretty limiting in the workforce.
You can continue your studies in other areas like law, writing, or other fields to open up more job prospects. However, that's additional time, effort, and money on top of your investment in a philosophy degree.
So, considering a different field from the start might be the best bet.
9. Archaeology
Archaeology studies human history and prehistory, including how past civilizations lived and interacted.
The reason why archaeology is a useless degree revolves around the difficulty in finding archaeology jobs after graduation.
Jobs in this field are not abundant. The time and money investment in going to school for an archeology degree might feel like a wasted effort if it takes up to a year or longer to find a good job in this field or settle for another role outside this job market.
10. Tourism
The travel and tourism industry might sound like a fun industry to be in. Getting away and exploring new places can be very rewarding, but unfortunately, tourism jobs don't usually pay well.
Many of them don't require a tourism degree, either.
So, if you're interested in working in travel and tourism, it might be worth considering skipping getting a degree altogether. Or doing it on the side as a social media influencer so you can pursue this passion alongside your full-time career.
11. International studies
International studies teach you about global social, economic, political, and cultural elements worldwide.
While you can learn a lot in this degree and better understand issues around the world, jobs in this field don't pay incredibly well, which is why we consider it a useless degree.
International studies majors tend to go on and work in government or academic roles, which can be fulfilling and meaningful careers but aren't always lucrative.
12. Film Studies
Film studies teach you the history, art, and cultural aspects of film including film production.
Why is film studies a useless degree?
While industries like video editing are growing, the truth is you don't need a degree to land a role in this industry. You can learn about film production and editing from many places, including free resources like YouTube or cheap alternatives to college like Skillshare and other places online like Udemy.
So, an investment in film studies isn't required for many film-related jobs that are hiring today.
13. Criminal justice
Criminal justice can lead to a job in law enforcement. If you want options outside of becoming a police officer, criminal justice may be considered a useless degree. The cost of obtaining this degree does not offset the job prospects that exist after you graduate.
For the same cost as a criminal justice degree, you can go for a broader field like political science, leading to more lucrative careers and additional opportunities like law school.
14. Child and family studies
Pursuing a child and family studies degree will leave you with limited job options like social work or counseling. This is a useful degree if you're happy to pursue one of the above careers.
This is a worthless degree if you want more career options or a job that doesn't require a degree.
If you want to work in this field, a better option may be to go with a psychology degree, which can equip you with the skills to go for more well-paying careers.
15. Ethnic studies
Ethnic studies can draw from history, sociology, literature, and other fields. It can be a personally fulfilling and rewarding major for people who want to work in a job market that battles social injustice, oppression, and inequality.
But, outside of becoming a professor of ethnic studies, finding jobs related to this degree can be challenging.
16. Language
Studying a language can be an interesting educational path, but a language degree isn't necessarily needed to land a linguistics career.
And the reason this is among the most useless degrees is because short of teaching language as a college professor, many linguistics jobs like freelance language experts, translators, and related positions don't require a degree.
It may make better sense to use the time you would've invested in college to gain experience in this field.
17. Sociology
Sociology is a college major that studies social behavior and interaction. It's considered a useless degree because of its poor return on investment. The cost of obtaining a four-year degree in this field would produce a sociology job paying around $50,000/year.
What is the most useless degree?
According to this survey, the most useless degrees that students regretted the most were journalism, sociology, and liberal arts.
The survey revealed:
"Job seekers' feelings about their college majors are strongly tied to their job prospects later."

Zip Recruiter
That's because as a recent grad, students were dissatisfied with job prospects, wishing they had gone for a more quantitative field like business, finance, or healthcare.
What degrees should you avoid?
Choosing a degree is an important decision. You want to balance your interests with a field of study that can produce a viable, long-lasting, and well-paying career.
You should avoid degrees in industries that are shrinking, don't pay well, and don't require a degree to work in the field.
For example, nuclear engineering is experiencing an 11% decline in jobs by 2031. The industry is shrinking, indicating that jobs will be going away alongside this decline.
What are degrees worthwhile to pursue? The most regret-free college majors include:
Computer science degree,
Engineering,
And nursing degrees…
Just to name a few.
The Bottom line – The Most Useless Degrees
Is college useless? No, not at all, but the most useless degrees do exist. Some degrees produce careers that aren't well-paying, and every career requires a college degree. Alternatives to university degrees and college include career training programs, online courses like TASS, apprenticeships, and other options.
Taking the time to research your degree is an important step for your future career. Take your time with the process so you understand what career path can come from your degree.
With Its Novel Affiliate Model, The Sporting News Bets on Lifetime Value
Sports publisher The Sporting News raised $15 million in Series A funding in September, in large part because of the unique affiliate marketing model it employs.
The company, like a growing number of sports media newsrooms, generates revenue from referring its readers to sportsbooks and gambling operators. 
But unlike traditional affiliate models—where retailers like Amazon pay publishers like Wirecutter on a cost-per-acquisition basis each time a customer makes a purchase—The Sporting News uses a revenue-share structure, meaning that it receives a percentage of the lifetime value of the new customers it sends to gambling operators.
"When it comes to delivering a customer to a platform with a longer use case, it is short-sighted to take a one-time fee," The Sporting News CEO Rich Routman said. "If I send someone to a streaming platform, and they spend $10 a month for five years, why would I take a $20 bounty? I'll take $2 a month for five years."
The model enables The Sporting News to act more as a long-term partner to the sportsbooks it works with, sharing in their successes by generating revenue when their referrals spend money. This year, the sports-betting industry in the U.S. is projected to generate $7.62 billion in revenue, according to Statista.
Interest in this kind of model has risen as publishers look to diversify their revenue streams.
While affiliate marketing and commerce are critical in these efforts, they are challenging because publishers have to stack up thousands—if not millions—of individual purchases to make the operation worthwhile. 
But revenue-share models let publishers generate recurring income from the customers they generate while placing the onus on them to source quality referrals—a dynamic similar to performance advertising.
Potential in other publishing sectors
The revenue-share model is commonplace in Europe, where the sports-betting market is more mature. The Dutch firm Better Collective, for instance, projects 2023 revenues of $345 million, according to company filings.
But it's rarer in the U.S., where gambling on sporting events became legal federally just five years ago. So far, only sports publishers have embraced the model, as it functions best in industries in which customers have high lifetime values.
But there is no technical reason why it wouldn't suit other media companies with similar market dynamics, such as software sales or subscription services, said Bryce Widelitz, vice president of publisher innovation at partnerships management platform impact.com.
How Creators Are Powering Social Commerce
In the ever-evolving landscape of social media and shopping, a profound shift is underway as retail giants like Amazon and Walmart, along with social media platforms such as TikTok and YouTube, rely on creators to delve deeper into social commerce.
At the forefront of this transformative journey are creators, emerging as pivotal players in steering the course of social commerce.
From Walmart launching its own creator marketplace to the emergence of TikTok Shop, here are the key developments.
Cyber Monday 2023: The best extended deals from Amazon, Walmart, Best Buy, Apple and more
As a participant in multiple affiliate marketing programs, Localish will earn a commission for certain purchases. See full disclaimer below*
There is still time for Cyber Monday savings. If you didn't have time to pick stuff up on Cyber Monday, don't worry as many of your favorite brands still have extended Cyber Monday sales. Here is every major brand's extended Cyber Monday and Black Friday 2023 sales that you need to know. Check out best Cyber Monday deals under $100 and best Cyber Monday deals on Amazon.
Deals from top retailers
Amazon's Cyber Monday event has ended, but there's still time for holiday shopping with sales up to 71% on all things tech, household appliances and more.
This is your last chance to get the Apple Airpods 2nd Gen for under $100.
The most powerful Beats headphones yet, the Studio Pro is on sale for more than 50%.
Hisense 58-Inch ULED 4K Smart Fire TV
The crisp Hisense TV is on sale for 41% off.
Walmart's Cyber Monday Deals is live until supplies last, with massive sales on items from Dyson, Sony, Apple and more.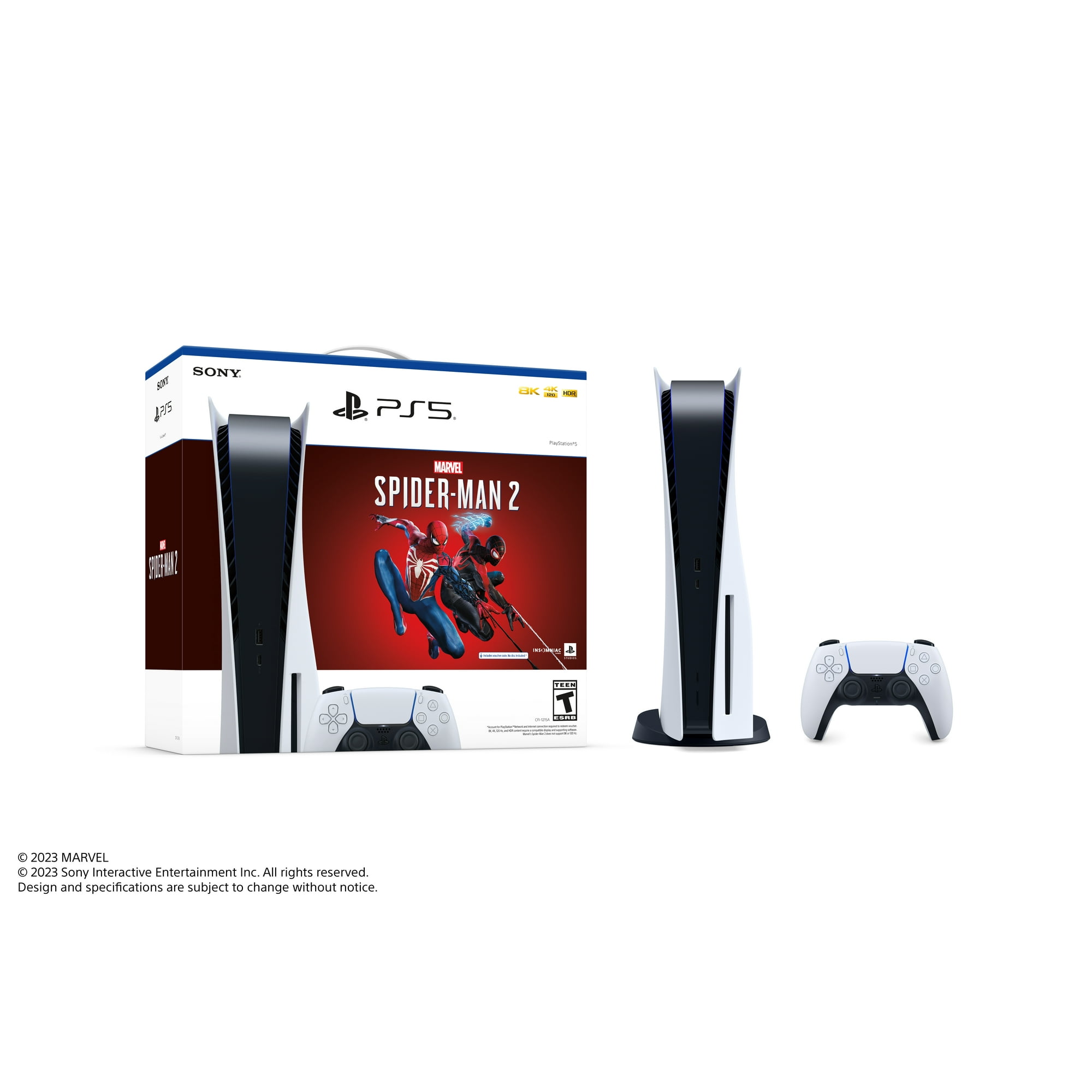 PlayStation 5 Spider-Man 2 Bundle
The PS5 bundle comes with the hit Marvel's Spider-Man 2 disc for 10% off.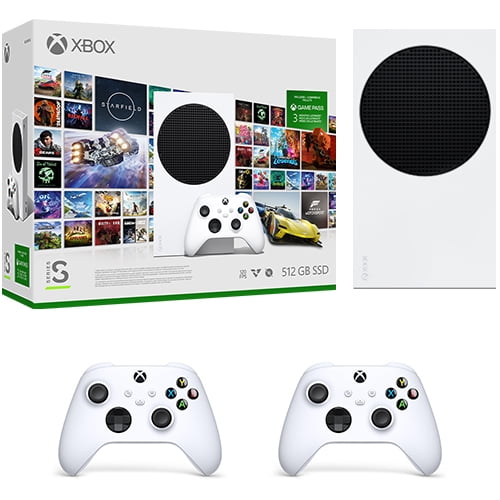 The Xbox Series S bundle comes with an additional Xbox controller and a 3-month Game Pass subscription.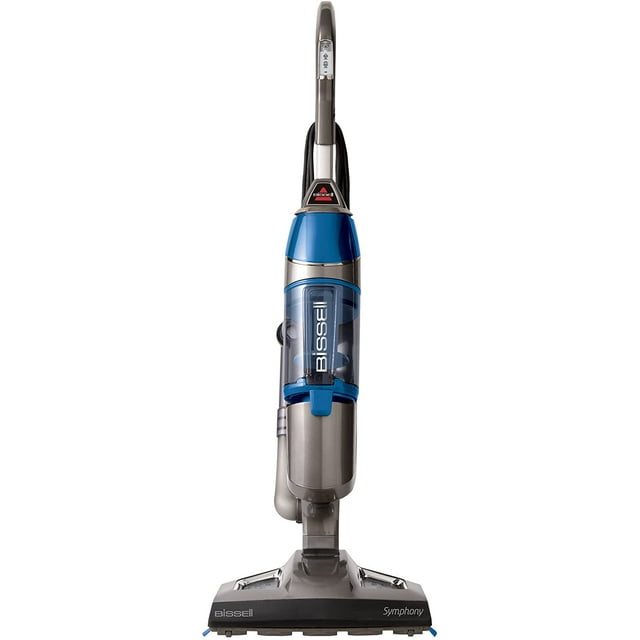 The fan-favorite Bissell Vac-and-Steam All-in-one is on sale for nearly $100 off.
Home Depot is offering Cyber Monday deals online and in stores now through 11/29, with up to 60% off on home appliances.
Best home products deals
Gordon Ramsay's favorite cookware brand is offering 50% off their excellent pan and pot sets for Cyber Monday 2023.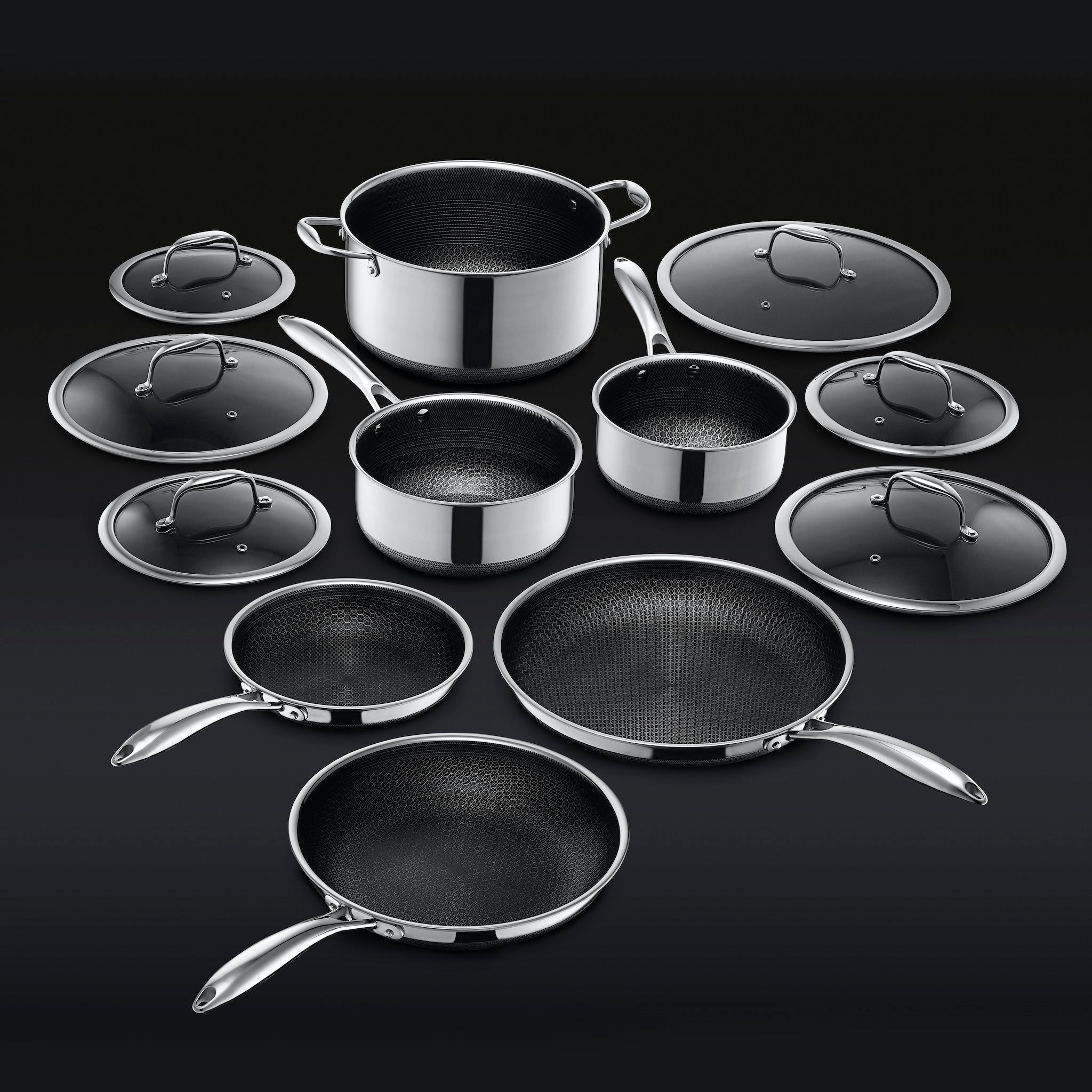 HexClad 12-piece Cookware Set
At 40% off, you could have Gordon Ramsey's favorite 12-piece cookware set for the lowest price ever.
Dyson deals are the best, with many of its revolutionary hair products and vacuums now on sale for up to 50%.
Dyson Supersonic Hair Dryer
Dyson's revolutionary Supersonic Hair Dryer is on sale for the first time this year – grab this excellent product for 25% off.
West Elm is giving 70% off on many of its best luxury furniture for extended Cyber Monday sales.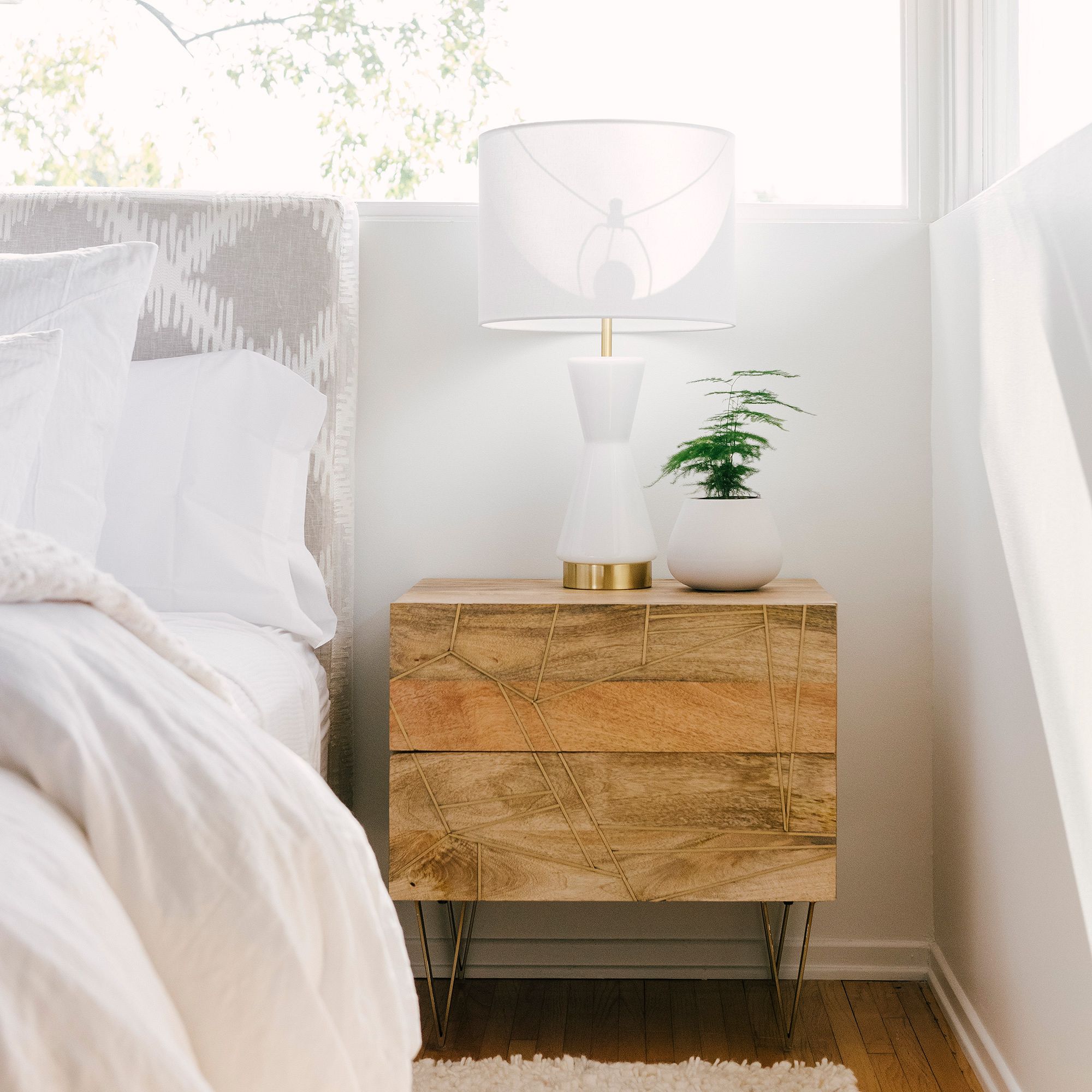 Roar & Rabbit Geo Inlay Nightstand
This beautiful nightstand is going for 30% off at West Elm.
Solo Stove is the best fire pit retailer on the market, so get their warmth for up to 40% off.
Secure some holiday warmth with the table top Mesa fire pit for 22% off.
Tech and entertainment
Take advantage of Hulu's amazing Black Friday deal for a limited time! Subscribe to the Hulu (With Ads) plan for 99 per month for one year, current regular monthly price after. Get this deal now by clicking here. Ends 11/28/23. Eligibility restrictions and terms apply.
Best jewelry, clothing and fashion deals
Crocs' Cyber Week sale are hosting sales up to 50%.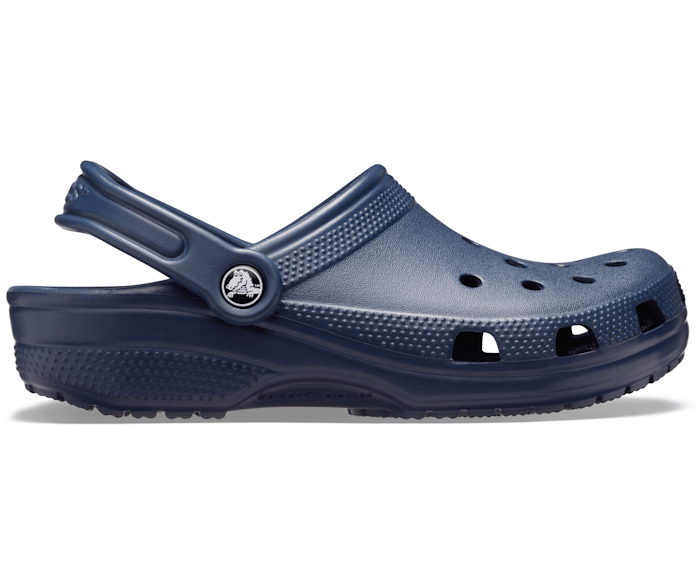 The Classic Clog is a classic for a reason at 25% off.
UNIQLO is having its only sale of the year, with amazing Cyber Week deals for your online shopping experience.
Nordstrom has Cyber Monday deals until midnight tonight, offering up to 82% off across all categories like Nike, UGG, Calvin Klein, Tory Burch and more.
The popular athleisure wear company has a number of great extended Cyber Monday finds, especially in their "We Made Too Much" page for the holiday shopping season.
Best haircare and cosmetics deals
Find deals from Ulta, Sephora and more.
Ulta's Cyber Monday sales are now live and ends Tuesday November 28th, with up to 50% select beauty products.
The Walt Disney Co. is the parent company of Hulu and this ABC station.
* By clicking on the featured links, visitors will leave Localish.com and be directed to third-party e-commerce sites that operate under different terms and privacy policies. Although we are sharing our personal opinions of these products with you, Localish is not endorsing these products. It has not performed product safety testing on any of these products, did not manufacture them, and is not selling, or distributing them and is not making any representations about the safety or caliber of these products. Prices and availability are subject to change from the date of publication.