This Is What I Want to Buy From Twitter's HQ Auction
Hey, reader. How's it going? I'm Diamond Naga Siu, and I'm back to reality after a data reporting bootcamp in Missouri. Big thanks to Dave Smith's guest appearance + my editors Matt Weinberger and Jake Swearingen for filling in while I was out learning.
Although I haven't found a place to live in San Diego yet, I will say this much: I want the light-up Twitter bird as a housewarming gift (it's only $22,500!). The HQ auction started on Tuesday, and it's one of many strategies Chief Twit Elon Musk appears to be using to raise money.
It's likely part of a race to the end of January — when his first interest payment is reportedly due. Musk borrowed more than $13 billion to buy Twitter. And if he doesn't make that first repayment, the whole company might have to file for bankruptcy.
Now, let's dive into today's tech news.
---
If this was forwarded to you, sign up here. Download Insider's app here.
---
1. $44 billion for Twitter — going once, going twice, sold. Jk, Musk already bought it. But a 6-ft. @ symbol, office chairs, a pizza oven, and more remain on sale from the Twitter San Francisco headquarters.
The online auction runs until 10 a.m. PT on Wednesday, January 18. Although an auction house representative has previously denied that the sale was a way for Twitter to recoup its losses, every cent seems to matter for Musk.
Musk is also reportedly considering auctioning off dormant Twitter handles and has already slashed fertility benefits — the same ones he used to conceive most of his 10 known children. Most funkily, however, Musk allegedly cut facilities maintenance staff in the New York offices, resulting in what staff described as a smelly, cockroach-infested workplace.
Multiple big-dollar items already have bids above $10,000, including a semi-automatic espresso machine and the light-up Twitter logo.
See what else is on my Twitter HQ shopping list here.
---
In other news:
2. Hinge is eyeing highly motivated singles. The dating app is testing a new subscription model for "highly motivated daters." For what could cost $50-$60 per month — as much as $720 per year — users can get more tailored matches and have their likes appear faster than non-premium suiters. Read on if you're keen to find love.
3. Microsoft layoffs, Part II. The company's hiring freeze was extended. Offers are getting slashed as much as 30%. And employees are bracing for more layoffs. This is the bleak outlook that a Microsoft insider painted to my colleague Ashley Stewart.
4. Tweetbot is the final straw for some Twitter users. Twitter blocked popular third-party tools like Tweetbot and Twitterrific from functioning on the social media platform. One rage-quitting user said he does not want to be "subject to the whims of a man-child CEO." More from the angry Twitter users here.
5. Literal billions to solve climate change. Investors have tens of billions of dollars to throw at climate change. They have their eyes on green solutions like how to reduce the impacts of commercial shipping. These are the other climate solutions investors are keen to shower money on.
6. Can the four-day work week help companies? More than 30 companies across six countries participated in the largest four-day work week experiment yet. The results were overwhelmingly positive. Employee happiness blossomed, revenue grew, and productivity boomed. Editors, please read this. If you're not my editors, you can also read it here.
7. Amazon Prime is past its prime. 2022 was the first year that Amazon Prime US memberships went down, according to new data. These investments suggest that the company's massive investments in video streaming to attract new subscribers aren't paying off. More on the dwindling membership numbers here.
8. Zillennials (hi, it's me) are the hottest demographic. We grew up online. Many still live with their parents. And we have tons of disposable income. This is why marketers are coming for people born from 1990 to 2000.
---
Odds and ends:
9. Corvette, Corvette, hop in an electric jet by jet. Welcome aboard the first-ever electric corvette. Insider's car maven Tim Levin got an early ride in this all-wheel drive, which hits 60 mph in 2.5 seconds and boasts 655 horsepower. Get behind the wheel with us here.
10. Russia wants to buy China's aircraft carrier. Russia's singular aircraft carrier Admiral Kuznetsov is in really bad shape. Instead of fixing it, the country wants to buy back a carrier that it sold to China 25 years ago. Let's wade behind-the-scenes of this 'shady' ship deal.
---
What we're watching today:
Curated by Diamond Naga Siu in New York. (Feedback or tips? Email [email protected] or tweet @diamondnagasiu) Edited by Matt Weinberger (tweet @gamoid) in San Francisco and Hallam Bullock (tweet @hallam_bullock) in London.
Amazon's renewable energy portfolio swells to over 20 GW
Amazon increased its renewable energy capacity by 8.3 GW in 2022, bringing its total portfolio to over 20 GW, enough to power millions of US homes.
Growing to become one of the largest global companies by market cap comes with great responsibility. The bigger the operations, the more damaging they can be to the environment with more energy use, carbon emissions, etc.
After the pandemic shuttered most people inside their homes, online shopping became a go-to for many.
As a result, e-commerce giant Amazon saw its business surge, with an over 200% rise in profits as shopping habits turned digital. To offset the company's explosive growth, it has been investing in renewable energy projects and other sustainable activities to reduce its environmental impact.
Since 2014 Amazon has been on a mission to decarbonize its business globally by adding renewable energy capacity and electric vehicles to its fleet while striving to make packaging more efficient.
The e-commerce giant committed to rolling out over 100,000 EDVs from Rivian by 2030 as part of its Climate Pledge. According to Amazon's latest update, over 1,000 Rivian EDVs debuted this past holiday season to make zero-emission deliveries.
Amazon's renewable energy portfolio expanded in 2022
Meanwhile, the company added significant clean energy capacity last year to help it reach its goal of powering operations with 100% renewable energy by 2025, five years ahead of its goal.
Amazon announced today it set a new record for the most renewable energy purchased in 2022, adding an additional 8.3 GW through 133 new projects in 11 countries.
Altogether, Amazon now has over 20 GW, enough to power 5.3 million US homes. The clean energy capacity is spread throughout 401 projects (164 wind farms and 237 rooftop solar projects) in 22 different countries. According to Bloomberg New Energy Finance, Amazon remains the most prominent corporate buyer of renewable energy, maintaining the position since 2020.
Once complete and operational, Amazon expects to generate 56,881 GWh of clean energy annually.
Head of sustainability research at BloombergNEF, Kyle Harris, says Amazon's clean energy portfolio is now among the leading utilities globally, adding:
The fact that it announced a new annual record of clean energy in a year mired by a global energy crisis, supply chain bottlenecks, and high interest rates speaks to its forward planning and expertise in navigating power markets and executing long-term contracts.
Despite economic uncertainty, Amazon stood by its commitment last year, doubling down on its renewable energy efforts.
Electrek's Take
You have to give credit where credit is due. Amazon is doing its part by deploying hundreds of clean energy projects across the globe.
Amazon says renewable energy reached 85% of its business in 2021. By doubling down this past year, the e-commerce giant is now on track to hit its goal of powering business operations with 100% renewable five years ahead of schedule.
However, the company still has a lot of work to do to lessen its environmental impact. According to research from Statista, packaging accounts for the most significant share of greenhouse gas emissions in the e-commerce industry, accounting for 45% of total emissions.
Amazon has also made strides in reducing emissions by reducing per-shipment packaging weight by 38% (eliminating over 1.5 million tons of packaging), optimizing materials, and offering vendors incentives to use fully recyclable materials.
The e-commerce giant is making significant progress in its renewable energy goals, yet there's still a long way to go in reducing packaging waste and energy usage overall.
FTC: We use income earning auto affiliate links. More.
Buy Microsoft 365 Family today and get a $50 Amazon gift card
If you purchase an independently reviewed product or service through a link on our website, we may receive an affiliate commission. Learn more.
Microsoft 365 is a must-have for just about every PC and Mac user. And on Tuesday only, Amazon is offering a free $50 Amazon gift card when you purchase a one-year subscription to Microsoft 365 Family. This is by far one of the best Amazon gift card deals you can get right now.
Formerly called Office 365, Microsoft 365 Family gives up to six people access to the latest versions of Excel, Word, PowerPoint, Outlook, and more. Microsoft's various Office apps are thought of by most people as vastly superior to similar software from other brands. You need these apps anyway, so taking advantage of this one-day Microsoft 365 Family deal obviously makes sense.
Microsoft 365 Family 12-month Subscription (PC/Mac Download) + $50 Amazon Gift Card $149.99 $99.99 (save $50)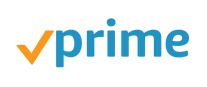 Save up to 33% Available on Amazon
For those unaware, Microsoft 365 includes all of the most important Microsoft Office applications and more. You get Word, Excel, PowerPoint, and Outlook. Your subscription also includes Microsoft OneDrive, Editor, and Family Safety, which is a suite of security solutions.
Unlike years past, this is a subscription service instead of a one-time purchase. You pay $99.99 annually for Microsoft 365 Family, and you'll always have the latest versions of all of these apps on your Windows PCs and Mac computers.
Plus, you get access to the online versions of Microsoft Office apps. That means you can access them from any browser no matter where you are.
All that for $99.99 each year is already a terrific value. On Tuesday, however, Amazon is running a one-day sale that gives you a great bonus.
In addition to everything we listed above, Amazon's deal includes a $50 Amazon gift card at no extra charge. Since you're going to subscribe to Microsoft 365 anyway, why not renew now and get a $50 bonus for free?
There are plenty of other Amazon gift card deals you can find in our guide, but this one is a must-have.
Also, if you're wondering, here are the main differences when comparing Microsoft 365 Family with Microsoft 365 Personal:
Microsoft 365 Family
For one to six people
Use up to five devices simultaneously
Works on PC, Mac, iPhone, iPad, and Android phones and tablets
Up to 6 TB of cloud storage (1 TB per person)
Additional features in the Family Safety mobile app
Microsoft 365 Personal
For one person
Use up to five devices simultaneously
Works on PC, Mac, iPhone, iPad, and Android phones and tablets
1 TB of cloud storage
Microsoft 365 Family 12-month Subscription (PC/Mac Download) + $50 Amazon Gift Card $149.99 $99.99 (save $50)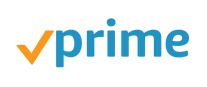 Save up to 33% Available on Amazon
AiDot is teaming up with Google to showcase the new Matter-certified smart bulb at CES 2023
Sponsored:
Several smart bulb products of AiDot smart home, including A19 and BR30, have passed Matter certification. AiDot's A19 smart bulb was selected to build Google's 2023 CES demo scenes.
The Google booth in the 2023 CES show has a Matter demo scenario, which shows Matter standard Google smart home technology and the corresponding user experience, and what advantages will consumers get from Matter.
To show the progress on building Matter devices, Google is encouraging their partners, such as AiDot, to demo their Matter prototypes with Google Home and other ecosystems with the following suggest functions:
Multimodal: Show a multi-modal journey with Google home, with devices controlled using a Pixel Watch and being reflected on a Nest Hub Gen 2, etc.
Multi-Admin Control: Show devices controllable by Google Home (via Google Home App, Nest Hub Gen2, etc.) and other ecosystems.
Multi-Admin Sharing: For example, share devices from the Google Home App to Samsung or other compatible apps (on Android)
Matter Device Setup: Fast Pair on Android to the Google Home App or set up from your app using an Android half-sheet.
AiDot is partnering with Google to be among the first manufacturers to receive the 'Works with Google Home' certification specifically for Matter-certified products. Google, a key player in the development of Matter, has already upgraded its Nest hubs to support the new standard. This means that if you own a Nest hub, you can now easily connect it to a Matter-certified product through the Google Home app. Additionally, Matter's interoperability allows for compatibility with other smart home systems such as Amazon Alexa, SmartThings, and even Apple HomeKit.
In the future, Consumers can also easily use AiDot or other matter-compatible apps to control smart devices from multiple ecosystems , such as Google,Samsung, and Apple. They can control their AiDot smart bulbs through Google Home and share these devices through the Samsung SmartThings app, allowing customers to control their smart home devices flexibly and conveniently, regardless of which ecosystem they belong to.
Consumers can easily set up Matter protocol-compatible AiDot smart devices using Matter's Quick Pair feature. Use quick pairing to set up their AiDot smart devices through the Google Home app. it will make adding new smart devices to the home quickly and easily.
The multi-admin feature of the Matter protocol is the key to allow you to control your smart devices through multiple smart home systems simultaneously. You can connect your smart products to different apps or systems at the same time. For example, you can turn on a smart light from the AiDot app, change the light color with a voice command on Alexa, and turn it off from the Smartthings app. Whether you are a new user looking to launch your smart home or a skilled user with regular smart devices and apps, you will benefit from the interoperability of the Matter protocol. In the future, unrestricted connectivity across brands and platforms will make it easy to find your favorite devices and control systems.
A key advantage of Matter is that it works on the local network rather than the cloud. It also makes it easier for users to set up and control their smart home devices because they can operate directly from the local network, which provides faster and more reliable communication between devices and better privacy and security can be ensured for users.
AiDot's music rhythm function utilizes a similar principle of local interconnection. Through this preferred local network for inter-device communication, AiDot's multiple different types of lighting products, such as bulbs, downlights, entertainment strips, TV background strips, etc., can be synchronized and controlled without going through an external network, which allows AiDot's music rhythm function to achieve a delay-free stereo dynamic effect through the local network. This function requires the support of local devices. If consumers have AiDot's TV synchronized light strips and corresponding TV set-top boxes, they can perform the magical effect of interconnection and control of multiple smart lighting devices in different spatial locations and carry out the synergistic spatial rhythm of sound and light effects.
More smart devices of Matter version will be released by AiDot in the future. In addition to smart bulbs, other smart lighting devices, plugs, sensors, and humidifiers, all these smart devices will support Matter.
As a smart home company, AiDot has a visionary and firm confidence, expecting to empower multiple brands' product lines by fully embracing Matter, helping brands in the ecology to enrich Matter product categories, and creating a more open and humane smart home ecology. AiDot has joined the Connectivity Standards Alliance and will continue to promote the matter protocol as a member in the future.
AiDot has been deeply engaged in the smart home field for a long time and has designed a series of smart home product lines, such as smart lighting, security devices, personal health, and so on.
AiDot's iOS app was certified by the Connectivity Standards Alliance for Matter last week and it can be found on the Apple AppStore now. In addition to the A19 BR30 smart bulb, which is already available for pre-order on the official website of AiDot, AiDot will also be releasing other Matter-compatible hardware products in the future, such as table lamps and smart plugs.
Disclosure: "This is a sponsored post. Geeky Gadgets has been compensated for this post."
Filed Under: Sponsored
Latest Geeky Gadgets Deals
Disclosure: Some of our articles include affiliate links. If you buy something through one of these links, Geeky Gadgets may earn an affiliate commission. Learn more.