10 Best Cover Letter Generator Tools to Help With Your Job Hunt in 2023
Are you ready to make a career move but don't know where to start? Are you crafting your job hunt, writing resumes and wondering how to best focus your energy into getting a foot in the door? Don't worry: You are not alone! Many fantastic professionals just like you want their next career step to be successful and meaningful.
A cover letter generator is a powerful and efficient tool that can take away all the stress of writing an effective job application – it could just be the secret weapon for launching your dream career.
In this article, we look at the best cover letter generators so you can easily create professional-looking documents in no time! Find out how the best cover letter generators can help jumpstart your next career move.
Jasper AI
Our first recommendation for help writing your cover letter is the big hitter in the AI writer space – Jasper.
Customize your document according to your job requirements using the personal bio template. Jasper's powerful AI-driven content creation engine quickly generates a customized cover letter highlighting your qualifications and work experience in the best possible light.
Play with different tones of voice to capture the company's style, and let Jasper's AI-driven software suggest synonyms, phrases and sentences to customize your cover letter further. Jasper can provide helpful tips on writing an effective cover letter to ensure your document stands out from the competition.
With Jasper's user-friendly AI-backed content creation system, it's now a breeze for anyone to generate an expert cover letter in no time! Get started now with Jasper to create a professional document that catches the attention of recruiters.
Try Jasper today for free!
---
Rytr
Rytr's cover letter maker is an AI-powered tool designed to help users craft professional and engaging cover letters quickly and easily.
It provides pre-written content tailored specifically to the job role and skills needed and natural language processing technology to tailor it further.
With its intuitive user interface and free forever pricing, Rytr makes creating great cover letters easy and accessible.
For a full run through of all its capabilities, check out our Rytr review.
---
Zety
Zety's cover letter generator is the ideal tool for job seekers to create professional and persuasive cover letters.
It offers a user-friendly interface with numerous features and cover letter template options matching various industries and professions.
There's a real-time checker with improvement suggestions and easy downloading options. These features make Zety perfect for any job seeker who needs a great cover letter quickly!
---
Resume.io
Resume.io provides users the tools to write an effective cover letter, including HR-approved professional cover letter template examples and customizable features tailored to specific industries.
It offers a comprehensive guide on ensuring users present themselves in the best possible light, giving them the highest chances of landing their dream job.
With resume.io, users can ensure they have the highest chances of landing the job of their dreams.
---
Resume Genius
Resume Genius' tool is an easy to use professional template that provides users with a step-by-step guide for creating a strong and engaging cover letter.
It also offers cover letter example specimens created by professionals in different industries, all reviewed by experienced career experts.
This ensures users have access to high quality content when crafting their own unique cover letter.
---
ResumeLab
Resume Lab's cover letter creator is ideal for job seekers to quickly and easily create a professional cover letter.
It includes all necessary forms, sections, and even helpful tips and advice on how to write a great cover letter.
The powerful spellchecker helps identify typos or grammar mistakes that could otherwise cost potential job opportunities.
---
LiveCareer
LiveCareer's cover letter builder is a helpful tool that provides job seekers with customizable templates, tips on how to write a successful cover letter, and advice on what to include. It also features resume building tools for an all-in-one resource.
With its user-friendly design, this generator makes it easy to create a powerful cover letter to showcase your experience and qualifications.
---
Job Hero
JobHero's cover letter maker is an easy-to-use tool for creating a professional, high-impact cover letter that stands out from the competition.
It provides customizable design options and keyword optimization to tailor your letter to the job you're applying for, and it will help you to meet deadlines.
With this helpful resource, you can quickly create a standout cover letter highlighting your work experience and increasing your chances of getting hired.
---
My Perfect Resume
MyPerfectResume's cover letter generator offers step-by-step guidance and ATS-friendly cover letter templates to help create an eye-catching, professional document.
It also provides customizable design tools, a savings option, and optimization for ATS systems to maximize chances of getting an interview.
MyPerfectResume can help you create a compelling and effective cover letter with its easy-to-use features.
---
Cover Letter Now
Cover Letter Now's cover letter builder provides a convenient and efficient way to create personalized, professional-looking cover letters.
Their templates are easy to modify, and their formatting tools make it simple to produce a mistake-free document.
Pre-written examples and tips help highlight relevant skills and experiences for employers so they can recognize quickly how you will contribute to their team. ​
Steps to Writing an Effective Cover Letter
No matter which tool you choose to create your cover letter, the most important thing is to ensure that it reflects who you are and shows the hiring manager what you can bring to the table.
Here's a quick guide for crafting a well written cover letter:
Research thoroughly about the job/company
Customize your document according to the job description
Highlight your unique skill set and experience
Use a professional, polite tone of voice throughout
Avoid clichés or generic phrases
Make sure to proofread and edit any typos or errors before sending it
The best cover letter maker tools can help you easily create an effective document. With the right combination of research, customization and creative thinking, you can craft a great cover letter that will land you your dream job!
FAQ
Here are some important answers to common questions about cover letter generators.
Is It Okay To Use a Cover Letter Generator?
Yes, it is perfectly alright to use a cover letter generator. Using a cover letter builder can help you create an effective, professional-looking document in no time at all!
How Long Should My Cover Letter Be?
Your cover letter should be no longer than one page and should clearly convey your interest in the job and provide a highlight of your relevant skills and experience.
What Is the Ideal Format for a Cover Letter?
The ideal format for a cover letter includes the following:
Your contact information at the top
Followed by a brief introduction of yourself and briefly outlining the reasons why you would be an asset to the organization
Then, include details regarding your qualifications relevant to the position you're applying for
Finally, end with a strong conclusion, such as expressing your appreciation for their time and a call to action
Which File Format Is Best to Use For My Cover Letter?
The ideal file format for your cover letter is a PDF (Portable Document Format). This ensures that your document will remain readable and consistent across all devices.
Are Cover Letters Still Necessary?
Yes, cover letters are still an important part of the job application process. A personalized cover letter allows you to provide more context and detail than a resume, which can help your application stand out from the crowd and help you get that all important job interview.
Do I Need a Separate Cover Letter for Every Job Application?
To ensure your cover letter stands out to a recruiter, ensure it is tailored to the specific job and company you are applying to and is free of typos or grammatical errors. Also, include industry-specific language and showcase your professional experience clearly and concisely to a potential employer.
Summary
In conclusion, a good cover letter is a vital component of any job application; an effective one can make all the difference.
If you're looking for a great job to make you rich, a professional cover letter generator can be the secret weapon to help you create a strong document that reflects your skills, qualifications, and accomplishments.
Writing an impressive cover letter can be daunting, but with the help of online letter templates and the AI tools mentioned in this article, you can craft the perfect cover letter that will give you the edge you need to land your dream job. ​​​​​
Good luck with your job search!
Best deals this week: Get up to 40% off brands like Xbox, Hydro Flask, KitchenAid
By
Chi Tran
Friday, December 1, 2023 5:33PM
As a participant in multiple affiliate marketing programs, Localish will earn a commission for certain purchases. See full disclaimer below*
Christmas is coming, and with that comes some great weekly sales for your holiday and Christmas gift shopping. Below, we've rounded up the five best deals you can shop for right now. Like all sales, the discounted rates mentioned below may go up at any time, so make sure to fill your carts up soon before they expire. Each deal is also vetted by our team of deal experts, so you know the products you're buying are either top-rated, staff favorites or from a brand we trust.
Best deals of the week
Anker Soundcore 2 Portable Bluetooth Speaker
Highly affordable yet mightily powerful, the Anker Soundcore 2 will solve all of your speaker needs without breaking the bank.
KitchenAid Ultra Power Hand Mixer
One of the bestselling products during Amazon's Black Friday week, the KitchenAid Ultra Power Hand Mixer is currently still on sale for all your baking and whisking needs.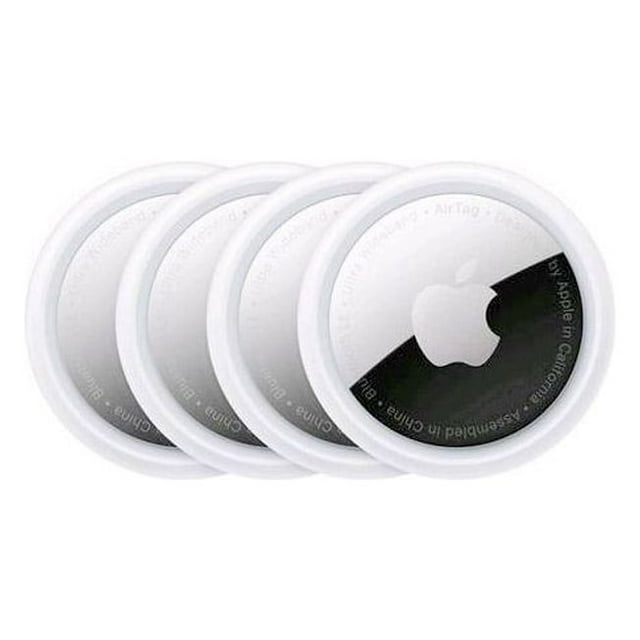 This amazing value deal for the 4-pack AirTag is perfect for the family to keep track of all their belongings.
The Hydro Flask stainless steel is on sale for all your water needs throughout the holidays.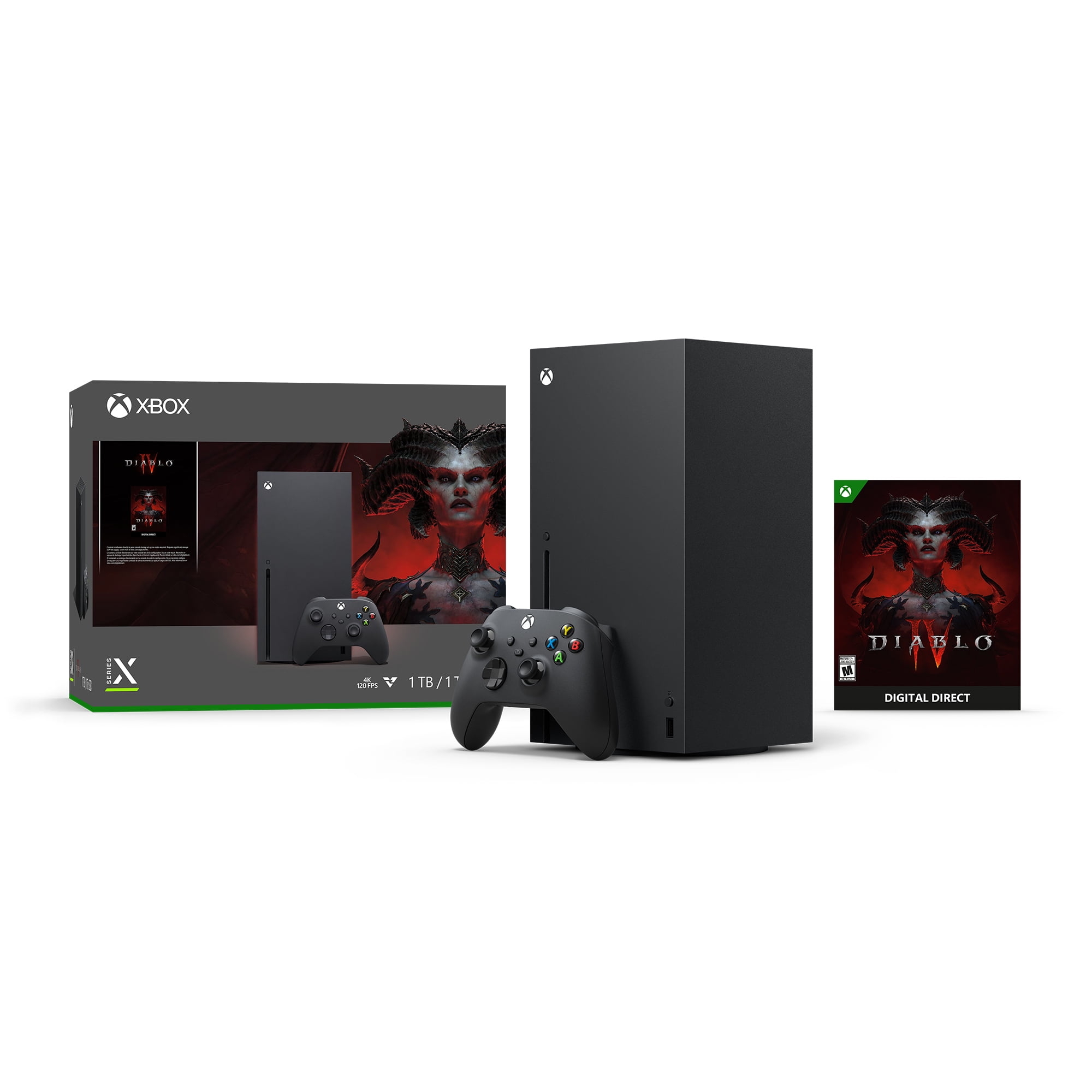 Xbox Series X – Diablo IV Bundle
The Xbox Series X Diablo IV Bundle is one of the bestselling Walmart items this past week, so get your bundle at its lowest price just in time for the holiday season.
By clicking on the featured links, visitors will leave Localish.com and be directed to third-party e-commerce sites that operate under different terms and privacy policies. Although we are sharing our personal opinions of these products with you, Localish is not endorsing these products. It has not performed product safety testing on any of these products, did not manufacture them, and is not selling, or distributing them and is not making any representations about the safety or caliber of these products. Prices and availability are subject to change from the date of publication.
Copyright © 2023 WLS-TV. All Rights Reserved.
With Its Novel Affiliate Model, The Sporting News Bets on Lifetime Value
Sports publisher The Sporting News raised $15 million in Series A funding in September, in large part because of the unique affiliate marketing model it employs.
The company, like a growing number of sports media newsrooms, generates revenue from referring its readers to sportsbooks and gambling operators. 
But unlike traditional affiliate models—where retailers like Amazon pay publishers like Wirecutter on a cost-per-acquisition basis each time a customer makes a purchase—The Sporting News uses a revenue-share structure, meaning that it receives a percentage of the lifetime value of the new customers it sends to gambling operators.
"When it comes to delivering a customer to a platform with a longer use case, it is short-sighted to take a one-time fee," The Sporting News CEO Rich Routman said. "If I send someone to a streaming platform, and they spend $10 a month for five years, why would I take a $20 bounty? I'll take $2 a month for five years."
The model enables The Sporting News to act more as a long-term partner to the sportsbooks it works with, sharing in their successes by generating revenue when their referrals spend money. This year, the sports-betting industry in the U.S. is projected to generate $7.62 billion in revenue, according to Statista.
Interest in this kind of model has risen as publishers look to diversify their revenue streams.
While affiliate marketing and commerce are critical in these efforts, they are challenging because publishers have to stack up thousands—if not millions—of individual purchases to make the operation worthwhile. 
But revenue-share models let publishers generate recurring income from the customers they generate while placing the onus on them to source quality referrals—a dynamic similar to performance advertising.
Potential in other publishing sectors
The revenue-share model is commonplace in Europe, where the sports-betting market is more mature. The Dutch firm Better Collective, for instance, projects 2023 revenues of $345 million, according to company filings.
But it's rarer in the U.S., where gambling on sporting events became legal federally just five years ago. So far, only sports publishers have embraced the model, as it functions best in industries in which customers have high lifetime values.
But there is no technical reason why it wouldn't suit other media companies with similar market dynamics, such as software sales or subscription services, said Bryce Widelitz, vice president of publisher innovation at partnerships management platform impact.com.
How Creators Are Powering Social Commerce
In the ever-evolving landscape of social media and shopping, a profound shift is underway as retail giants like Amazon and Walmart, along with social media platforms such as TikTok and YouTube, rely on creators to delve deeper into social commerce.
At the forefront of this transformative journey are creators, emerging as pivotal players in steering the course of social commerce.
From Walmart launching its own creator marketplace to the emergence of TikTok Shop, here are the key developments.