How This 30-Year-Old Grew His Financial Planning Tool to $6k/Month WITHOUT Marketing or SEO
Kyle Nolan got the entrepreneurial bug early on in life. That spirit, together with the discovery of the Financial Independence movement and unsatisfactory search for a financial planning tool, led him to start his current side hustle, ProjectionLab. 
For about 2 years, he has been working nights and weekends to develop this financial planning tool all by himself. Currently, he's bringing in $6k per month and building a small but loyal community of dedicated users. And the adventure has only just begun.
Keep reading to find out:
What happened when he discovered the FI movement
How ProjectionLab works
How he grew it without marketing it
How growth in sales has evolved over time
How much time he spends on his business
His thoughts on SEO
Which resources and tools he recommends
His biggest challenge
His greatest accomplishment
His main mistake
His advice for other entrepreneurs
Meet Kyle Nolan
Hey, I'm Kyle. I'm a software engineer from Boston who likes scuba diving, fishing, reading, and hiking… well, last I checked, at least. For the past two years, I've spent most of my free time bootstrapping ProjectionLab to $6k MRR as a side project and solo developer.
I just turned 30 this year, and ever since I was a kid, I've been passionate about making things. In elementary school, I remember learning excel to create a (terrible) trading card game and sell packs to other kids in the neighborhood. In middle school, I started coding video games, and since then I've always had a personal project or two on the side.
Nothing matches that feeling of taking something that's just an idea in your head and manifesting it in the real world. It will always feel a little like magic. And with side projects, it's refreshing and liberating to have full creative control, no stand-up meetings, no sprint retrospectives, no changing requirements, and no funding to worry about 
ProjectionLab started as one of these creative outlets. I didn't even have monetization in mind at the beginning.
Over the past 20 years, I've accumulated a pretty colossal graveyard of video games and personal projects. However, as people signed up for PL and feedback poured in, it became clear that this was destined for a different fate! 
Having a growing and supportive community of users is really energizing, and even though my work is still scoped to nights and weekends while it's a side project, I'm more than happy to devote those hours because it really doesn't feel like work.
Why He Created ProjectionLab
Before I discovered the financial independence movement, I often grappled with the feeling that there should be more to life than working until you're too old to enjoy it.
Does sacrificing the best hours of the best days of your best years to meetings, briefings, and bureaucracy really add up to your best life?
I've witnessed how lifestyle inflation, bad planning, and unforeseen events can keep people trapped in that pattern forever. So when I discovered the books and blogs of FI community legends like J.L Collins, Pete Adeney, Morgan Housel, and Grant Sabatier, I realized that I needed to start actually taking control of my financial future. I wanted to know that someday I could have the freedom to be my best self all the time, not just when I'd saved up enough PTO for a vacation.
Theory is nice, but I wanted a hands-on and visual way to map out all the options and explore the trade-offs between different life plans. So, I went looking for a good long-term planning and forecasting tool. Something modern, fluid, nuanced, and actually fun to use.
But somehow, that search for the perfect financial planning tool spiraled out of control… before I knew it, I was building a new one instead.
And after a couple of thousand hours of coding over the past two years of nights and weekends, I created ProjectionLab. 
You can create beautiful financial plans with a level of nuance and flexibility that exceeds the standard online retirement calculators, run Monte Carlo simulations, backtest on historical data, review detailed analytics for estimated taxes, plan how to live life on your terms, and with any luck, reduce anxiety around your finances.
There's a free sandbox if you want to see how it works quickly, it does not ask to link your financial accounts, you don't have to create an account to try it, it works pretty well for international scenarios, and it respects your data.
As a solo dev building a fairly complex software solution as a side project, I've had a product-first approach by necessity, and it took several months just to create the MVP.
There were a grand total of 0 paid users when I posted it to Hacker News on a whim. I closed the tab, expecting that to go nowhere, and then came back an hour later to discover my email inbox was blowing up. I was astonished that the post had made the front page and more than a dozen people had signed up for premium.
Everyone always talks about how incredible it feels to make your first dollar on the internet… and in my experience, they're right! 
The fact that the MVP was actually a hit with the famously critical HN community lit a fire under me, and I doubled down on building out the app and adding everything people wanted to see.
Sometime in the following weeks, it reached 100 paid users, and organic/ word-of-mouth spread, coupled with the occasional post to places like r/SideProject, gradually propelled it into the low hundreds.
Since then, my pattern has been: to spend basically all my time with my head in the sand developing cool new features, occasionally picking it up to create a post somewhere like Reddit or HN, and also nurturing a community of users who love the tool.
I know the "spend all my time on development" part contradicts much of the conventional SaaS business advice. Still, this may be one of those rare cases where a laser focus on the product before marketing has been a good thing overall. 
Over the past few months, I was lucky enough to have some unexpected developments help to spread the word even more and close the remaining distance from ~750 paid users to the 1k mark:By scaling up the user base gradually, I've been able to avoid drowning in support requests and preserve the free time I've needed to re-architect and redesign the product several times before arriving at the more polished solution it is today.
– Pete Adeney (a.k.a. Mr. Money Mustache) gave PL a shout-out on Twitter
– Rob Berger (the author of Retire Before Mom and Dad) created a video review.
– Cody Berman and Justin Taylor, who run The FI Show, asked me to come on their podcast.
How Much Money Kyle is Making
ProjectionLab just crossed $6k MRR.
It took about 22 months to reach $6K MRR
→ 9 months to get to $1,000
→ 4 months to get to $2,000
→ 7 months to get to $5,000
→ 2 months to get to $6,000
Here's a look at how the paid user base has grown over time:
How Many Hours a Week Kyle Spends on his Business
For now, I am building ProjectionLab as a side project. The breakdown for an average week looks something like:
Weeknights: 8pm to midnight
Weekends: ~10 hrs per day
So, around 40 hrs per week in total, on top of a full-time job.
I guess now is the part where you go "Oh, okay, so this guy just has no life." 
Well, side projects certainly have their pros and cons. The best part is the risk reduction. If you were to leap to full-time right away instead, I bet that liberating feeling of having complete creative control gets overpowered pretty quickly when it hits you that "this better work." 
But the worst thing about side projects is that they force you to sacrifice more of your most precious non-renewable resource: time.
The hard truth is that burning the candle at both ends means you rarely have time for everything you want to do in life. Something has to give. For me, that was playing video games.
I still carve out the time to exercise daily and try to do at least one fun social thing per week, but I also used to have a group that would play games regularly. That was my favorite way to stay in touch over long distances. 
But the math just didn't work while trying to bootstrap a complex technical project on the side. Some day in the future though, maybe I will come out of video game retirement and rejoin the squad.
Kyle's Top Marketing Strategy
After validating the idea with PL version 1.0, the main thrust of my efforts has simply been to make the product so dang good that, eventually, people in this space can't help but take notice. Maybe that's finally working a little bit.
His View on SEO
I've barely thought about SEO and have no discernable content strategy. So yeah… you could say there's plenty of room for improvement on the marketing side.
The primary focus has been to invest my extremely limited time in a way that (hopefully) manufactures some luck and exposure as a byproduct of creating a standout software solution.
But even though PL has been steadily growing over the past couple of years, I always remind myself that a mediocre product with great marketing often beats a great product with poor marketing. So at some point, I need to think more seriously about creating a reliable and sustainable long-term growth engine.
His Email List
I have an email list with a couple of thousand members, but one of my mistakes was implementing the "subscribe to newsletter" option late in the game. That should have been a part of the app since day one, not added a year late!
Kyle's Favorite Resources
For those who have an interest in financial independence, here are a few of my favorites:
The Simple Path to Wealth, by J.L. Collins
The Psychology of Money, by Morgan Housel
A Random Walk Down Wall Street, by Burton Malkiel
Retire Before Mom and Dad, by Rob Berger
Financial Freedom, by Grant Sabatier
Or, if you're an indie developer looking to create your own app, here's a tech stack that has served me well: Vue.js, Vuetify, Chart.js, Paddle, Firebase, and GCP.
His Top 3 Tools
Using a modern, component-based web development framework with a good material UI library (in my case Vue.js and Vuetify) has enabled me to rapidly build engaging and responsive interfaces that users actually enjoy spending time in.
I chose Paddle for my subscriptions and billing platform, and so far, that's been smooth sailing. 
Initially, Stripe lured me in with their excellent UX and developer APIs. But as a solo dev with serious time constraints, I wanted a full merchant of record solution that would handle all the complexities of collecting and remitting sales tax, VAT, etc. So at the end of the day, Paddle was the easy choice.
I also used Changemap to create a free public roadmap where anyone can suggest new features and vote. I set up a Discord server which has steadily been growing into a thriving community where people can ask questions, give feedback on the latest features in early access, and chat about personal finance and other topics with folks who share similar interests.
His Biggest Challenge
Given limited time, how to decide what to build and what not to build.
I always have a notional roadmap in my head, and it's always being revised and rearranged based on:
What is the community asking for right now? What topics keep coming up again and again in Discord/email?
What are the most upvoted features on the public roadmap?
What did I originally think I would be doing next?
What do I actually **feel** like doing next? What would I be most energized and inspired to work on?
As I toss all the ideas around, I'll usually try to add weights to them based on:
Estimated level of effort/time required
Chance to delight existing users and keep them around
The prospect of spurring new growth
Opportunity to reduce technical debt
Feature "coolness factor"
Chance to further differentiate from other products
Opportunity to build new skills and knowledge
His Greatest Accomplishment
The simple ability to stick with projects long enough to finish them, release them into the world, and give them a chance to grow.
It's common among developers to start lots of projects, but ship very few. It's easy to get halfway done, run into some edge cases, and then just move on to the next shiny idea or technology.
But you won't hit any of the larger entrepreneurial milestones if you can't commit to a vision long enough to get something out the door.
What He Wishes He Knew When He Started
I wish I had known about the importance, and compounding effect, of building an audience.
You want to start building a following and a user community as soon as possible.
Kyle's Biggest Mistake
For a few months during the middle of my journey with PL, I was working on a major overhaul and putting in an unsustainable number of hours. Time is a zero-sum game, and I was letting sleep and exercise take the hit… and my vitals started to reflect that.
Beyond all the tips and tricks, you need to take care of yourself first and foremost.
Launching and growing a small startup requires consistency and persistence. And luck. And a bunch of other things.
But the point is: it's a marathon. So only burn the candle at both ends when there's a tactical reason. And always make time to exercise! What's the point of working towards a better future if you might not be around to enjoy it?
His Advice for Other Entrepreneurs
If you're just starting your own journey or contemplating a new project, here's a small piece of advice from my experience so far:
There are often more hurdles on the path to finishing and launching a project than you can predict going in; but if you really have that desire to see and enjoy the final product yourself, you can use that to help power through some of the obstacles. 
It's a lot easier to pursue an idea with persistence when you're working on something you love and that you personally can't wait to use.
The AI Video Industry Disruptor
In a world where generative artificial intelligence (AI) is the talk of the town, you can't afford to overlook the revolutionary role it's playing in our lives. From large language models (LLMs) being used to draft blog posts and diffusion models for image generation to AI coding assistants for code generation, the productivity potential that generative AI unlocks is staggering. If you are looking to know how to invest in Synthesia, this is the right place for you!
This piece will shine a spotlight on Synthesia, its stocks, investment options, and how to make the most out of this tool.
How to invest in Synthesia stocks: Navigating the basics
Investing in the stocks of cutting-edge technology companies like Synthesia can be an attractive proposition for many investors. However, the process and availability of investing in such companies, especially those that are not publicly listed, can be complex. 
Here's a guide to help you navigate the potential avenues for investing in Synthesia.
Step 1: Understanding the company's status
Synthesia is a private company, which means its shares are not available on public stock exchanges. Investing in private companies is typically more challenging than investing in public companies due to limited availability and higher investment minimums.
Synthesia has raised significant capital through Series A, B, and C funding rounds from notable investors. These rounds have contributed to its high valuation and growth but are generally not open to individual retail investors.
If you're curious about the cost of using Synthesia, make sure to check out our in-depth guide on "Is Synthesia Free to Use?" for valuable insights.
Step 2: Explore avenues for investment
Before investing, take a look at the wide range of investment avenues available to you:
Venture capital funds:

One indirect way to invest in Synthesia is through venture capital funds that hold Synthesia in their portfolio. Investors can look for venture capital firms that have backed Synthesia, like Kleiner Perkins, Accel, or GV, and explore investment opportunities in those funds.

Secondary market platforms:

Platforms like Forge Global or EquityZen provide a marketplace for buying and selling shares of private companies. However, these transactions often require significant minimum investments and are typically available to accredited investors.

Direct private investment:

For high-net-worth individuals or institutional investors, direct private investments in Synthesia might be a possibility. This would generally involve directly contacting the company or participating in future funding rounds, subject to the company's approval and investment terms.

Initial public offering (IPO) watch:

Keep an eye on Synthesia's public announcements for any potential IPO. An IPO would allow public investors to buy stock in Synthesia through stock exchanges. However, as of now, there is no public information about an impending IPO.
Step 3: Assess eligibility and requirements
Determine if you meet the criteria for an accredited investor, as many such investment opportunities are limited to accredited investors due to regulatory requirements.
Understand the minimum investment requirements, which can be significantly higher for private companies compared to public stocks.
Step 4: Consult financial experts
Before proceeding, consult with financial advisors, especially those experienced in private equity or venture capital investments. They can provide personalized advice based on your financial situation and investment goals.
Step 5: Monitor your investment
Keep track of Synthesia's business progress, market trends, and any public announcements, especially regarding future funding rounds or a potential IPO.
Additionally, if you're interested in exploring AI-driven creativity, our guide on Deep Dream Generator provides five valuable tips for creating stunning images.
Considerations before investing
Risk assessment:

Investing in Synthesia carries a different risk profile compared to investing in other companies. Understanding these risks is crucial, including the lack of liquidity and the long-term nature of such investments.

Due diligence:

Conduct thorough due diligence on Synthesia's business model, market potential, financial health, and growth prospects. This information may be limited compared to publicly traded companies.

Investment horizon:

These investments often come with a longer investment horizon. Assess whether you are comfortable with tying up your capital for an extended period, as it may take years to realize returns from these investments.

Diversification:

Evaluate how an investment in Synthesia fits into your overall investment portfolio. Diversification is a key risk management strategy, and it's important to consider how this private equity investment aligns with your other assets.

Exit strategies:

Understand the potential exit strategies for your investment. Private equity investments typically involve strategies like mergers and acquisitions (M&A), IPOs, or secondary sales. Familiarize yourself with these options and their associated timelines.
For a more comprehensive evaluation of Synthesia's capabilities, we recommend reading our detailed Synthesia AI review.
Investing in Synthesia's services: An alternate approach
An alternative approach to investing in Synthesia is by availing its services. Take a look at the various ways through which you can make the most out of this AI tool:
1. Creating commercial videos for brands
One lucrative revenue stream with Synthesia is leveraging its video creation capabilities to produce commercial or explainer videos for brands. Businesses often require visually engaging content to promote their products or services. 
As a Synthesia user, you can offer your video production services on freelancing platforms, catering to companies in need of high-quality videos for marketing campaigns or internal use. By delivering professional and compelling videos, you can establish a steady client base and earn income from your creative video production services.
2. Affiliate marketing with AI videos
Another innovative approach to generating revenue with Synthesia is by creating AI-generated videos optimized for affiliate marketing. Instead of relying solely on ad revenue from platforms like YouTube, you can leverage the power of Synthesia to craft engaging and informative videos. Within these videos, strategically embed affiliate links in the video descriptions. 
By promoting products or services through these links, such as those available on e-commerce platforms like Amazon, you have the potential to earn commissions for every sale generated through your affiliate marketing efforts. This revenue stream diversifies your income sources and capitalizes on the popularity of video content in affiliate marketing.
Unlock the mesmerizing world of AI-generated artistry and unleash your creativity with a brushstroke of innovation by exploring our curated list of cutting-edge AI art tools.
3. Comparison and review videos
Synthesia can also be employed to produce valuable comparison and review videos, further expanding your potential revenue streams. For instance, you can create videos that compare two or more products or services within a specific niche, such as "MailChimp vs. SendinBlue" in the email marketing sector. 
In these videos, you can provide insightful analysis and recommendations. To monetize this content, include affiliate links for all the products or services discussed in the video description. This approach allows you to earn commissions regardless of the viewer's choice, as they might click on any of the provided affiliate links based on their preferences. 
By delivering informative and unbiased comparisons, you can attract a dedicated audience interested in making informed purchasing decisions.
4. Targeted content creation
An effective strategy for generating revenue with Synthesia involves conducting thorough research to understand the specific queries and comparisons that people are actively searching for online. 
Armed with this valuable insight, you can create Synthesia videos that directly address these queries or comparative analyses. Within these videos, strategically embed relevant affiliate links that align with the content's focus. 
Looking for alternatives to Synthesia? Explore our article on five AI video editors for quick and professional video editing solutions.
Conclusion
Investing in Synthesia presents a unique opportunity to participate in the growth of the AI video industry. However, like any investment, it comes with its own set of risks. By conducting thorough due diligence and seeking professional advice, investors can make an informed decision.
5+ High-Earning High-Ticket Affiliate Marketing Programs
Plus, How I earn full-time income on part-time hoursContinue reading on ILLUMINATION »

Source link
Best deals this week: Get up to 40% off brands like Xbox, Hydro Flask, KitchenAid
By
Chi Tran
Friday, December 1, 2023 5:33PM
As a participant in multiple affiliate marketing programs, Localish will earn a commission for certain purchases. See full disclaimer below*
Christmas is coming, and with that comes some great weekly sales for your holiday and Christmas gift shopping. Below, we've rounded up the five best deals you can shop for right now. Like all sales, the discounted rates mentioned below may go up at any time, so make sure to fill your carts up soon before they expire. Each deal is also vetted by our team of deal experts, so you know the products you're buying are either top-rated, staff favorites or from a brand we trust.
Best deals of the week
Anker Soundcore 2 Portable Bluetooth Speaker
Highly affordable yet mightily powerful, the Anker Soundcore 2 will solve all of your speaker needs without breaking the bank.
KitchenAid Ultra Power Hand Mixer
One of the bestselling products during Amazon's Black Friday week, the KitchenAid Ultra Power Hand Mixer is currently still on sale for all your baking and whisking needs.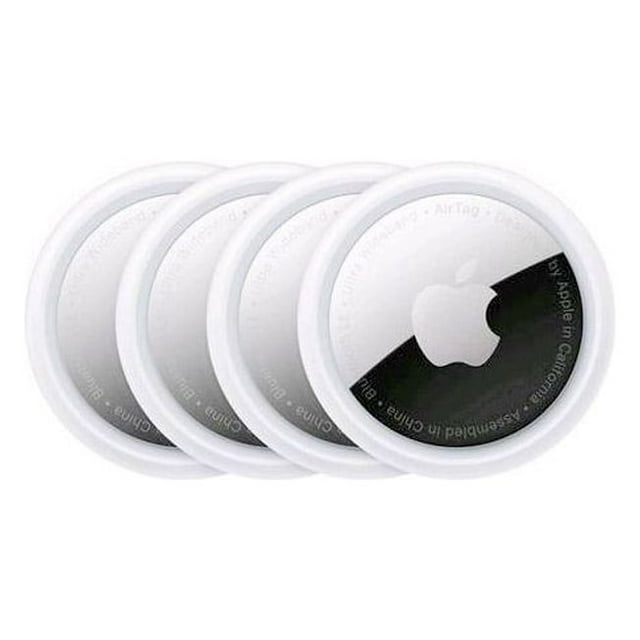 This amazing value deal for the 4-pack AirTag is perfect for the family to keep track of all their belongings.
The Hydro Flask stainless steel is on sale for all your water needs throughout the holidays.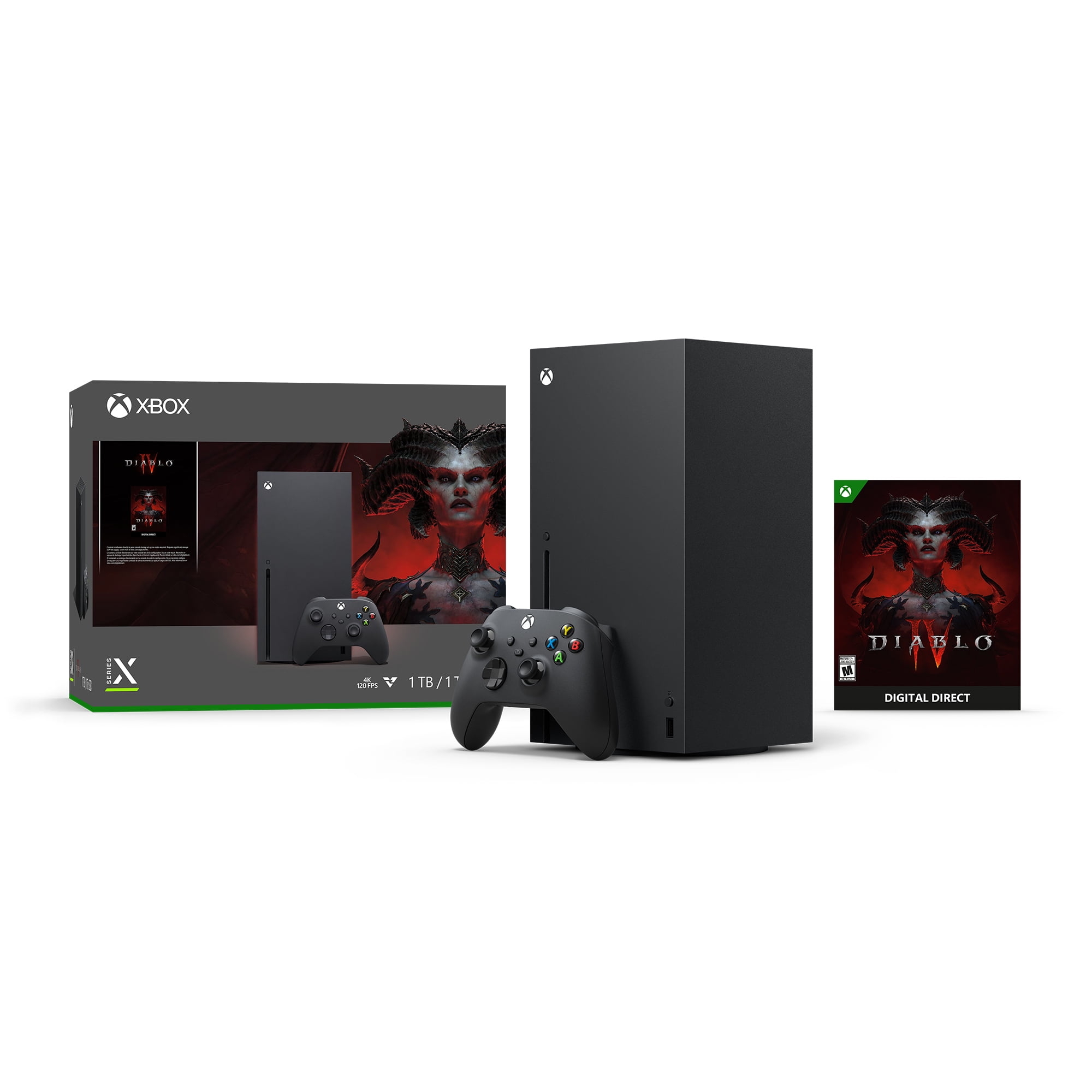 Xbox Series X – Diablo IV Bundle
The Xbox Series X Diablo IV Bundle is one of the bestselling Walmart items this past week, so get your bundle at its lowest price just in time for the holiday season.
By clicking on the featured links, visitors will leave Localish.com and be directed to third-party e-commerce sites that operate under different terms and privacy policies. Although we are sharing our personal opinions of these products with you, Localish is not endorsing these products. It has not performed product safety testing on any of these products, did not manufacture them, and is not selling, or distributing them and is not making any representations about the safety or caliber of these products. Prices and availability are subject to change from the date of publication.
Copyright © 2023 WLS-TV. All Rights Reserved.