This 41-Year-Old Makes Up To $100k/Month Offering Needle-Moving SEO Services
Marcus Clarke dabbled in websites for fun back in the day, but it wasn't until he started learning about SEO in 2010 that he had a lightbulb moment. Once a site he had started to make a bit of money, he went all in and started doing freelance SEO and eventually worked in-house at an agency.
Marcus decided to take the things he learned and start his own company. Searchant was created in 2018. Today he serves 40 different clients, employs 50 people, and is bringing in up to $100k per month.
Keep reading to find out:
How his SEO journey began
What important lessons he learned at the agency
Why he decided to launch his own business
How he feels about SEO reports
What he believes truly moves the needle in SEO
His top marketing strategies
How he approaches keyword research
His views on link building
The resources that have inspired him
His biggest challenge
His greatest accomplishment
The main mistake he's made
His advice for other entrepreneurs
Meet Marcus Clarke
I've been involved in SEO for over a decade now. That includes just playing around with my own blogs, then going into freelance work, then working in-house, and eventually starting up my own business.
The first website I ever created was probably around 1998 when I was still at school and coded a website from scratch for my school friends' gaming clan, but it wasn't until around 2010 that the idea of SEO started to dawn on me and I realized that getting visitors was a big thing and could eventually be monetized. 
Around that time I created numerous hobby websites and tried to monetize with Adsense, about the only thing that I remember it was possible to monetize with back then.
None of those websites really ever took off until I started studying psychology and created a blog alongside that to document what I was learning, as a little side hustle. 
That blog went live around 2012, and after a few years of being more of a personal learning journal as I learned more about actual SEO from the likes of Niche Pursuits, it began to grow, get good traffic, and, more importantly, make some money.
His SEO Journey Begins
That was the real, first success that kickstarted my SEO journey and opened my eyes to possibilities. It wasn't a success by the standards of today's affiliate site owners, but at its peak, it was hitting $1k/month. As I gave up on a career in psychology, I didn't hold onto the site for too much longer and sold it off soon after.
From there I went on to dip my toes into the world of freelance SEO while I was working other jobs, and I eventually landed an in-house SEO job. 
That SEO job was another big eye-opener for me as it taught me important lessons about business. I was also extremely lucky to have the 2 best bosses I've ever had in any job at that position who provided encouragement to go on and eventually start out my own SEO consultancy, and that's when Searchant was born in 2018.
Since then, Searchant has been my sole focus and my full-time endeavor. 
Why He Created Searchant
There were various reasons. When I was in-house I worked with a bunch of agencies and saw how clueless they were, how little impact they drove, and how much they charged. 
The most eye-opening part of that for me was just how it was kind of accepted. 
At the receiving end of an SEO agency, all I saw were reports and talk of strategy, with very little time left to actually implement any work. Since then I've always had a funny relationship with monthly SEO reports, as I'm still waiting to see one that would tell me anything that I can't decipher from Google Analytics, if traffic is increasing, and if we're making more money. SEO reports can be stuffed with vanity metrics and rankings that don't add to the bottom line.
To me needle-moving work in SEO, just 3 things are necessary:
Technical SEO – This can, quite often, just be a one-off or annual project
Content – Improving existing content and creating new content (focusing on the bottom of the funnel first, and mid-top once the bottom is "complete")
Link building – I still refer to it as link building despite its infinite rebrands, but essentially it is still the same thing—getting other good quality, real and relevant websites to link back to yours. 
If you do those 3 things correctly and for long enough, then it's only a matter of time until the amount of traffic you get from Google will increase. This is the framework we take with all of our clients.
How Much Money Marcus is Making
I don't want to be too exact, and things fluctuate, but we're in the $50-100k/month ballpark. These days 99% of our revenue is from client SEO, our own internal projects used to make up 10-20% of revenue, but they have really been neglected recently. 
We had a pretty slow ramp-up and were stuck at $10-20k for around 1.5 years. Then things just really took off and it probably took another 6-12 months to hit our current level.
We currently have around 40 clients of various sizes, ranging from local clients to multinationals. 
Our internal projects mainly consist of good old affiliate websites that are somewhat treated as test or training projects. 
For example, if we want to test something out that's a bit riskier, we would do it on one of these sites, or if a new team member needs training on something, they generally use these sites before being signed off to work on clients' live sites. 
His Top Marketing Strategy
It probably sounds very obvious, but I really think the best marketing strategy is just to do a great job for the clients that you have. If you do that and get them some big wins, then that means a couple of things:
They'll tell other people and you'll get referrals
You can use what you did for them as case studies
I actually think even more important is that once you have some solid client results, you just have more confidence in selling your services and you can talk from a place of experience.
Something we've done recently is partner with other businesses that work with our ideal client type, such as PPC agencies. It's often a win-win for the other agency and their clients if they can refer an SEO agency that they trust.
Despite what you may read though, it's not easy to establish these kinds of partnerships and build that trust; it takes a lot more time than you might think.
The Importance of SEO
Up until the last few months, we have really neglected SEO for our own site, simply because we were growing extremely well without it. But we have recently started to invest in our own SEO and started seeing results in under 3 months with qualified leads starting to come in, I definitely regret leaving it for so long!
Keyword Research
I generally start keyword research in one of two ways:
Content gap analysis – Looking at keywords that competitors are ranking for that we are not
Looking at major websites in the industry and filtering down by sections, keyword difficulty, or other metrics to start finding some "seed" keywords
Once seed keywords are established, we then usually go broader to make sure we get full coverage of keywords across the main topic buckets before eventually zooming back in and coming up with a finalized content plan.
Link Building
We're in the trenches with SEO day in and day out, and as far as our observations go, link building is still a very important piece of the puzzle. 
We have evolved the kind of link building we do and these days we rely on extremely high-quality linkable assets, such as industry stats posts, which naturally attract authentic links and PR-style links with a combination of things like HARO and digital PR to gain top-tier links. 
We find that a combination of industry-relevant links from linkable assets and top-tier links moves the needle faster than any other combination.
Marcus's Content Creation Process
It's pretty comprehensive, but it's taken a long time to get that way. The short version is that we go through a pretty rigorous process of keyword research, keyword clustering, and prioritization. Once keywords are agreed upon, the content we create has a detailed 2-page brief that looks at the content from an SEO perspective and also an outline perspective.
Once we're happy with a brief, the article is finally ready to be written.
His Top Resources
It really depends on what stage you're at. In the beginning, I listened to a wider range of podcasts than I do today. For example, I would listen to entrepreneur, business, mindset, and SEO podcasts. 
My philosophy was if I could extract just 1 or 2 useful takeaways per week from any or all of those different areas, that would expedite my plans then it would be totally worth it, and it definitely was!
It's easy to overcomplicate business and try to do something totally new. You obviously want to put your spin on things, but most problems you have someone else has already solved, and for me that's the purpose that educating yourself through podcasts serves.
The other side of that is mindset and motivation. It's motivating to hear of people who are 2x or 10x ahead of you.
Here are my top 5 from back then; today my selection is a little more random!
1)  SEO 101 – I've not listened to this for a few years now, but back when I was starting out this provided so much detail and analysis of important SEO topics. Clients will ask you all sorts of things and this was a great way to build up solid knowledge.
2) Niche Pursuits podcast – When I was starting out, it was very motivating to hear of other people's successes.
3) Authority Hacker – Another obvious one, and I'd pair these with Niche Pursuits; if you like one, they're probably both a great listen for you.
4) Systemology – While I have a long way to go, over the last couple of years this book has been an important part of scaling my business.
5) The Daily Stoic – Running a business is pretty insane at times. I've always felt naturally stoic and relaxed about difficult situations, but this is a good reminder about what is and is not in your control and about perseverance. 
His Favorite Tools
I like Asana for task management, Notion for systems documentation, and G Suite as we do everything in Google docs, sheets, etc., and could not collaborate with it.
Marcus's Biggest Challenge
The hardest thing for me is the transfer of knowledge, which could also be called a people or hiring issue. You really don't know how much you know (it's a lot) about something until you start trying to explain it to someone with no experience.
Documenting systems and processes is tough and it takes time and patience to transfer your knowledge to the rest of your team.
It's a fairly painstaking process, but you find over time it buys you hours back every day.
I would also say it's important to stop being a control freak over every little detail, which is very difficult to do as a business owner. 
His Greatest Accomplishment
My main accomplishment is simply running a business that is successful, and people (I hope) like working with, and for.
We currently have a team of around 50 and that's a combination of full-time, part-time, consultants, and freelancers. 
What He Wishes He Knew When He Started
I think limiting beliefs are a real danger. You grow up with the ideas of what a salary might be. But in business, if you're working in an area with demand and you can deliver good results, you can 10x what you might have earned for doing a similar role employed, or eventually 100x as your business matures. 
His Main Mistake
I regret not giving up more control sooner and investing in people. This is still an issue for me.
My advice for anyone in the same predicament would be to break up your bigger tasks into smaller tasks, document those, and start giving them away.
His Advice for Other Entrepreneurs
I'm a big fan of @visualizevalue on Twitter and I've had this as the background image on my desktop and phone for a couple of years now. I think it explains everything about my mindset and the mindset required for long-term success.
I guess the image might mean different things to different people, but to me, it represents just being relentless and always finding a way to succeed. If you want to be successful in the long term, you have to get used to failing regularly and using those as learning opportunities and fuel to keep going and come back stronger. 
Ultimately, my principle is that what we are doing is not so complicated and that for 99% of the projects we're working on, there's always a way to make it succeed, it might just take 1 or 100 iterations. 
Cyber Monday 2023: The best extended deals from Amazon, Walmart, Best Buy, Apple and more
As a participant in multiple affiliate marketing programs, Localish will earn a commission for certain purchases. See full disclaimer below*
There is still time for Cyber Monday savings. If you didn't have time to pick stuff up on Cyber Monday, don't worry as many of your favorite brands still have extended Cyber Monday sales. Here is every major brand's extended Cyber Monday and Black Friday 2023 sales that you need to know. Check out best Cyber Monday deals under $100 and best Cyber Monday deals on Amazon.
Deals from top retailers
Amazon's Cyber Monday event has ended, but there's still time for holiday shopping with sales up to 71% on all things tech, household appliances and more.
This is your last chance to get the Apple Airpods 2nd Gen for under $100.
The most powerful Beats headphones yet, the Studio Pro is on sale for more than 50%.
Hisense 58-Inch ULED 4K Smart Fire TV
The crisp Hisense TV is on sale for 41% off.
Walmart's Cyber Monday Deals is live until supplies last, with massive sales on items from Dyson, Sony, Apple and more.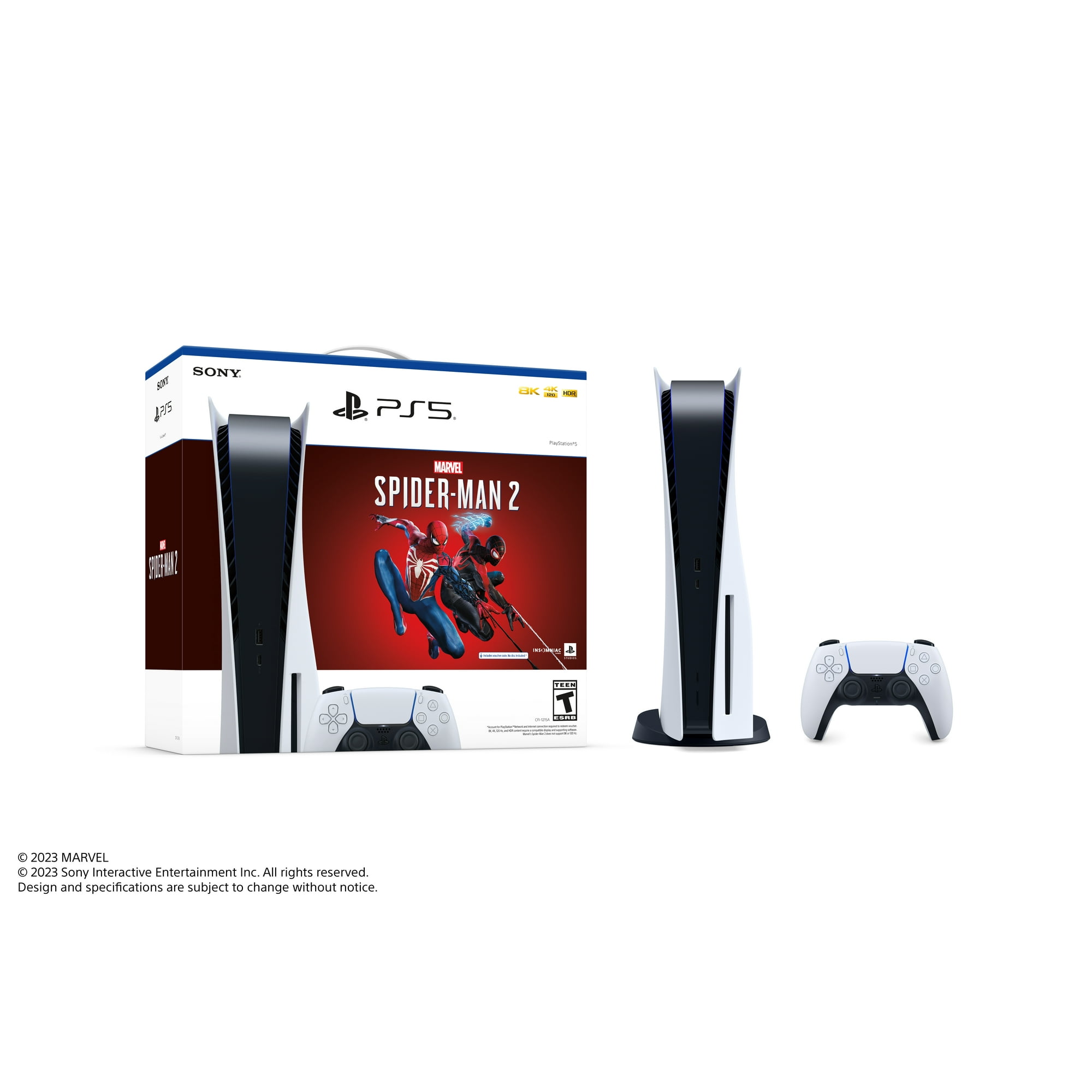 PlayStation 5 Spider-Man 2 Bundle
The PS5 bundle comes with the hit Marvel's Spider-Man 2 disc for 10% off.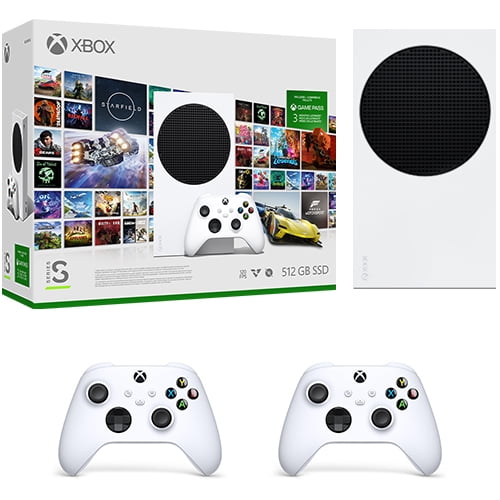 The Xbox Series S bundle comes with an additional Xbox controller and a 3-month Game Pass subscription.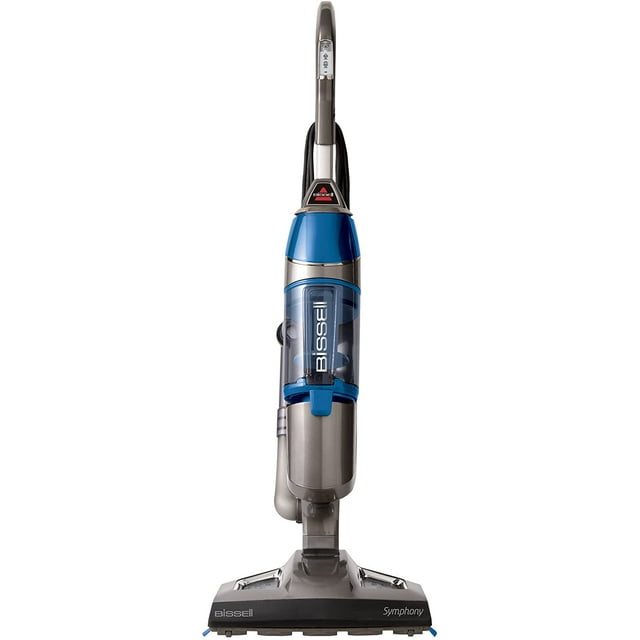 The fan-favorite Bissell Vac-and-Steam All-in-one is on sale for nearly $100 off.
Home Depot is offering Cyber Monday deals online and in stores now through 11/29, with up to 60% off on home appliances.
Best home products deals
Gordon Ramsay's favorite cookware brand is offering 50% off their excellent pan and pot sets for Cyber Monday 2023.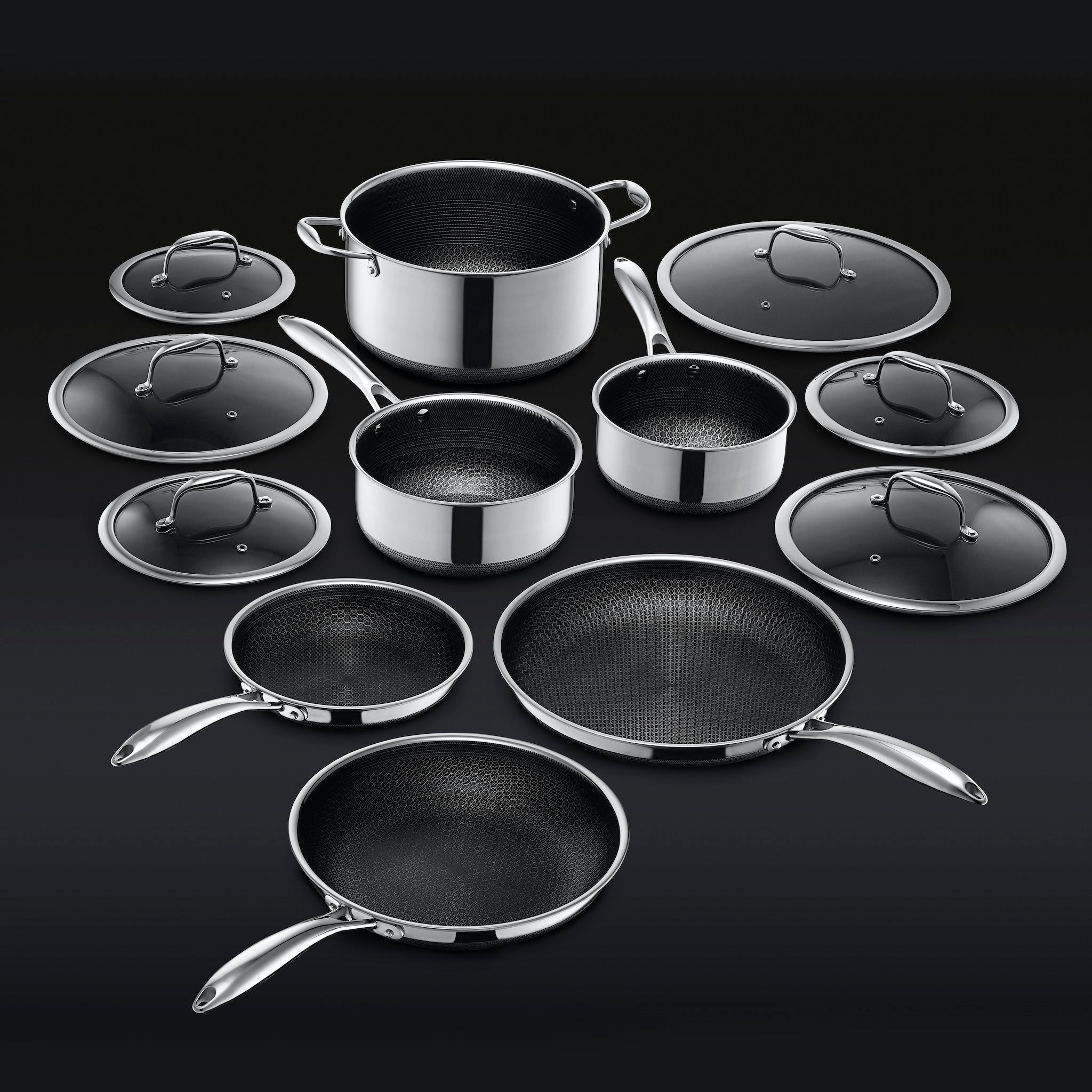 HexClad 12-piece Cookware Set
At 40% off, you could have Gordon Ramsey's favorite 12-piece cookware set for the lowest price ever.
Dyson deals are the best, with many of its revolutionary hair products and vacuums now on sale for up to 50%.
Dyson Supersonic Hair Dryer
Dyson's revolutionary Supersonic Hair Dryer is on sale for the first time this year – grab this excellent product for 25% off.
West Elm is giving 70% off on many of its best luxury furniture for extended Cyber Monday sales.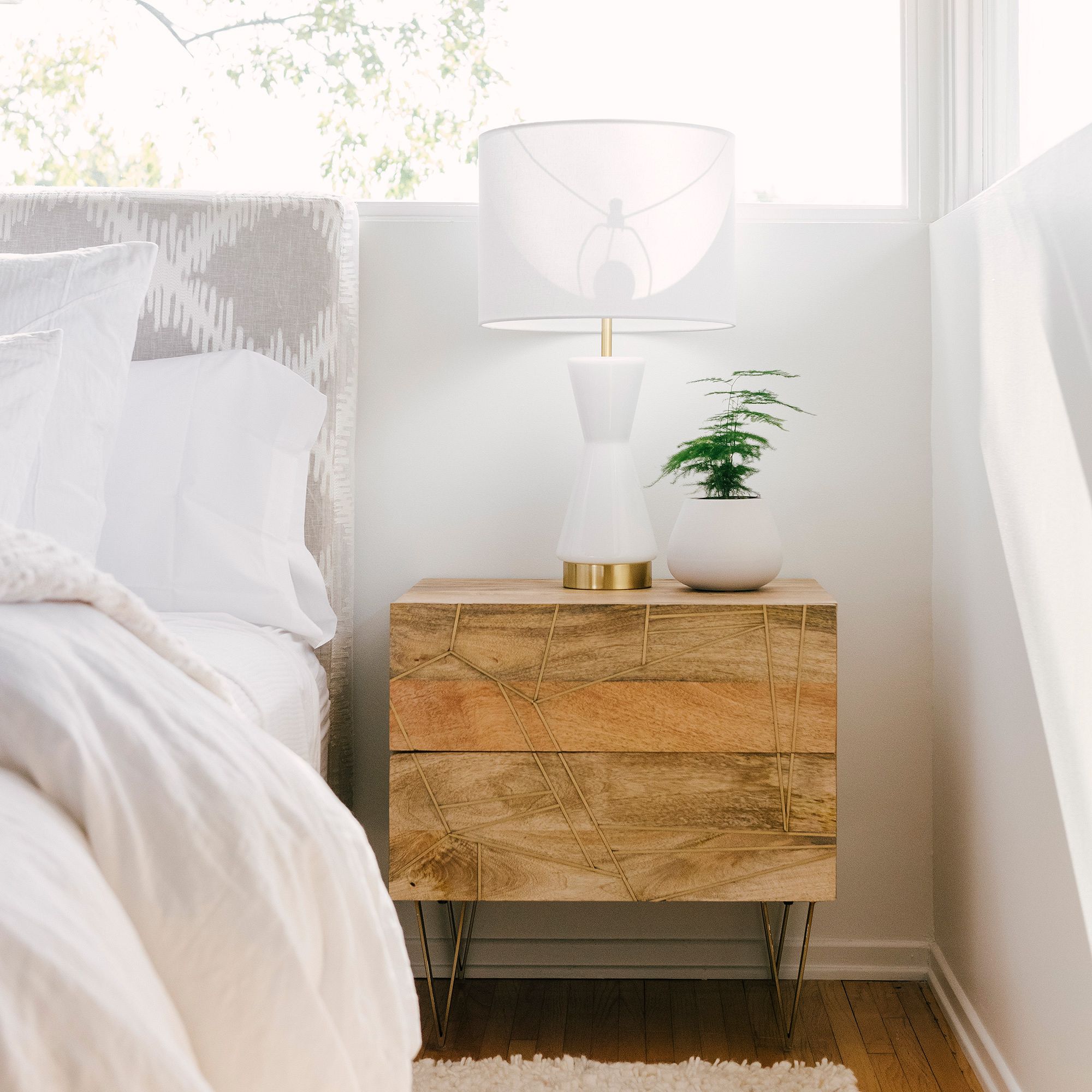 Roar & Rabbit Geo Inlay Nightstand
This beautiful nightstand is going for 30% off at West Elm.
Solo Stove is the best fire pit retailer on the market, so get their warmth for up to 40% off.
Secure some holiday warmth with the table top Mesa fire pit for 22% off.
Tech and entertainment
Take advantage of Hulu's amazing Black Friday deal for a limited time! Subscribe to the Hulu (With Ads) plan for 99 per month for one year, current regular monthly price after. Get this deal now by clicking here. Ends 11/28/23. Eligibility restrictions and terms apply.
Best jewelry, clothing and fashion deals
Crocs' Cyber Week sale are hosting sales up to 50%.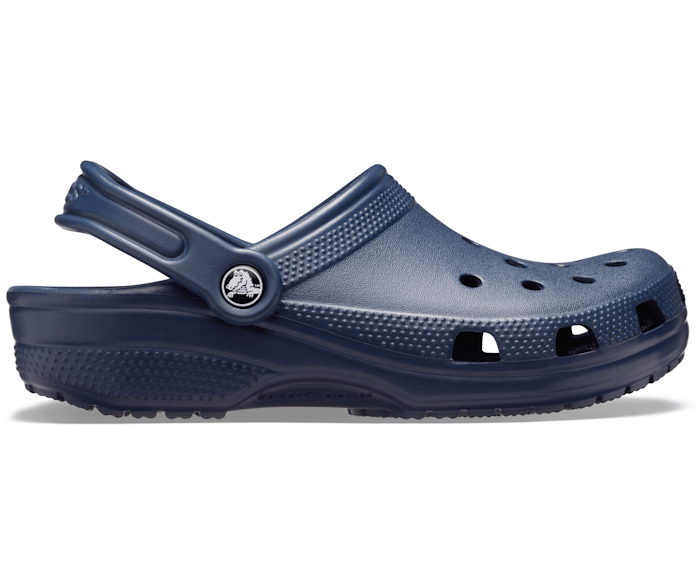 The Classic Clog is a classic for a reason at 25% off.
UNIQLO is having its only sale of the year, with amazing Cyber Week deals for your online shopping experience.
Nordstrom has Cyber Monday deals until midnight tonight, offering up to 82% off across all categories like Nike, UGG, Calvin Klein, Tory Burch and more.
The popular athleisure wear company has a number of great extended Cyber Monday finds, especially in their "We Made Too Much" page for the holiday shopping season.
Best haircare and cosmetics deals
Find deals from Ulta, Sephora and more.
Ulta's Cyber Monday sales are now live and ends Tuesday November 28th, with up to 50% select beauty products.
The Walt Disney Co. is the parent company of Hulu and this ABC station.
* By clicking on the featured links, visitors will leave Localish.com and be directed to third-party e-commerce sites that operate under different terms and privacy policies. Although we are sharing our personal opinions of these products with you, Localish is not endorsing these products. It has not performed product safety testing on any of these products, did not manufacture them, and is not selling, or distributing them and is not making any representations about the safety or caliber of these products. Prices and availability are subject to change from the date of publication.
16 Common Blogging Mistakes

Common blogging mistakes often derail even the most dedicated bloggers. From neglecting SEO strategies to ignoring audience engagement, these errors …

Source link
How to Make Money with Custom GPTs and ChatGPT
The new GPT store on ChatGPT is expected to be launched by OpenAI in December, there aere a number of other ways that you can make money with Custom GPTs and ChatGPT as well as the new store. In the dynamic and ever-changing digital world we inhabit, the emergence of Generative Pre-trained Transformers (GPTs), such as ChatGPT, signifies a major leap in the field of artificial intelligence. These sophisticated AI models are rapidly transitioning from being mere technological marvels to valuable assets in the business arena.
Entrepreneurs and forward-thinking innovators are now at the forefront, actively seeking out and experimenting with inventive and effective ways to harness the financial potential of these tools. This article aims to explore and elucidate a variety of practical and groundbreaking strategies. These strategies are not only innovative but also highly effective in tapping into the revenue-generating capabilities of custom GPTs and ChatGPT. We aim to provide a deeper understanding and fresh perspectives, moving beyond traditional methods and applications, thereby opening up new avenues for leveraging these advanced AI technologies in the commercial sphere.
1. Merchandise Sales Powered by GPTs
One of the most direct ways to monetize GPTs is through merchandise sales. For instance, imagine a custom GPT named 'Sticker WHZ' designed to create unique sticker designs based on user inputs. Such AI-powered creativity can be a game-changer in the custom merchandise sector. By integrating with platforms like Teespring, the entire process from creation to distribution can be streamlined, offering a novel avenue for e-commerce.
2. Tip Jars: A Simple Yet Effective Model
Tip jars represent a straightforward monetization method. A custom GPT, like 'Grimoire GPT', aimed at enhancing specific skills such as engineering, can include a feature allowing satisfied users to leave tips. Digital platforms like 'Buy Me a Coffee' and Patreon make it easy to set up and manage these donations, providing a steady income stream for creators and developers.
3. Consultation Calls Facilitated by GPTs
GPTs can serve as powerful lead generators for professional services. For example, a 'GPT Idea Evaluator' could offer initial assessments or advice, leading interested users to personalized, paid consultation calls. This approach not only monetizes the GPT service but also leverages its capabilities to enhance a consulting business. Scheduling and payment collection can be efficiently managed through tools like Calendly.
4. Affiliate Marketing: GPTs as Product Recommenders
Affiliate marketing, a well-established online revenue model, can be innovatively integrated with GPTs. These AI systems can be programmed to recommend products or services, embedding affiliate links within their responses. This method adapts well to a variety of niches, including physical goods and online courses, and can be a subtle yet effective monetization strategy.
5. Sponsorships Tailored for GPT Content
Similar to traditional digital content monetization, GPTs can feature sponsored links or product mentions in their outputs. This approach mirrors the sponsorship models seen in digital platforms like YouTube or newsletters, providing an opportunity for businesses to reach audiences through AI-generated content.
Summary
Filed Under: Guides




Latest Geeky Gadgets Deals
Disclosure: Some of our articles include affiliate links. If you buy something through one of these links, Geeky Gadgets may earn an affiliate commission. Learn about our Disclosure Policy.