Is This Google Analytics Plugin Worth It in 2023?
Want to know if MonsterInsights is any good?
No problem.
Because in this post, we reveal everything you need to know in this in-depth and unbiased MonsterInsights review.
Here's what we cover:
The main features of MonsterInsights (and why they matter)
Important integrations
Things we liked (and didn't like)
Potential alternatives
And more…
By the end of this post, you'll know if MonsterInsights is the best Google Analytics plugin for you.
Let's jump in.
If you don't have time, you can check out MonsterInsights here!
---
MonsterInsights Review

Ease of Use

User Interface

Features

Integrations

Price
Summary
MonsterInsights is the most downloaded Google Analytics WordPress plugin to help you track Google Analytics data inside your WordPress admin. It has a wide variety of features that make it easier to read how your website is performing. Moreover, setup is done on your site with a few clicks. There's no need to write any code or change any settings inside Google Analytics itself.
Pros
Easy installation process
Clean user interface
No coding required
Access advanced tracking
Provides GA and GSC data together
Cons
Premium is quite expensive
The free version has limited features
Might slow down your site
No Google Tag Manager support
MonsterInsights Review: 7 Key Features
To save you time looking through every available feature, this MonsterInsights review covers 7 of the best features and benefits.
1. Easy Setup Wizard
The biggest challenge with Google Analytics is adding the tracking ID to WordPress and customizing the settings.
MonsterInsights makes this process simple with their setup wizard. You don't even need to leave your WordPress website to get everything working.
Just a few clicks and choosing the options you need is all it takes.
2. Fully Compatible with Google Analytics 4
MonsterInsights works with Universal Analytics and is fully compatible with Google Analytics 4.
Therefore, you can use either version of Google Analytics until UA goes away on July 1, 2023.
Moreover, adding either version to WordPress works similarly through the setup wizard.
No coding required.
This means that no matter your setup, you'll get valuable insights into website traffic and how people interact with your content.
No more logging into Google Analytics to monitor how your website is performing.
3. Google Analytics Dashboard Inside WordPress
Another struggle many people have with Google Analytics is making sense of all the metrics.
With the MonsterInsights plugin, you get a very clear Google Analytics Dashboard, which provides a comprehensive view of your website's traffic and performance.
The main Overview Report shows a graph of your Sessions and Pageviews.
You can view the graphs in month view or change the date range from the drop-down.
Furthermore, hovering over the graph reveals more details. Including the date, number of unique visitors, and a percentage increase.
Other metrics available on this page include:
Avg. session duration
New vs. returning visitors chart
Device breakdown chart
Top 10 countries driving traffic
10 sites with the most referral traffic
And 10 most visited posts and pages
All the charts and graphs on the dashboard are customizable, so you can view the most important data.
4. Real-time Stats
Real-time reports are helpful because they provide immediate feedback on campaigns and your content marketing efforts.
With MonsterInsights, you can access real-time stats from the WordPress dashboard, which is updated every minute.
From the Real-Time screen, you'll see the currently active users on the site and a graph of pageviews over the last 30 minutes.
Moreover, there's a breakdown of the pages performing best right now. The top referring sites, counties, and cities where traffic is coming from.
These performance stats are helpful if you need to identify sudden spikes in traffic, potential reporting issues in Analytics, or to diagnose a decrease in traffic.
5. Customizable Dashboard Widget
The main dashboard is where you access all the intricate details of your website's data.
But, the dashboard widget provides a snapshot view, keeping you up to date at all times.
You get a clear view of your sessions, pageviews, average session duration, and total users from the widget.
You can also access top posts, new vs. returning visitors, and device breakdowns, all within a convenient widget.
Now, when you need quick access to your stats, you can do it from the main WordPress dashboard.
6. Search Console Report
Many content marketers use Google Search Console to track impressions and clicks that come from organic search results.
With the Search Console Report in MonsterInsights, it means you get access to this data in one place.
Now, you no longer have to log in to two different platforms because everything is inside the WordPress admin.
Monitoring impressions and CTR will keep you on track to make better content and improvements to your SEO.
7. Advanced Level Tracking
Most Google Analytics users are missing out on advanced-level tracking features.
This is mainly because it requires a custom tracking code or adjustments in the settings.
MonsterInsights makes enhanced tracking super easy to enable without needing to write any code.
Here are some advanced trackings available that provide detailed insights:
Outbound link tracking shows which websites you're sending traffic to
Scroll tracking to find out where readers lose interest in your content
Logged-in user tracking to distinguish between logged in vs. non logged in users
Affiliate link tracking to know which affiliate links get the most clicks
Form tracking provides conversion data on all forms
File download tracking shows you stats on downloaded content, like lead magnets
Author tracking provides data on which authors content is most popular
Post type tracking shows stats for custom post types if you have any
Category and tag tracking tells you which topics are performing best
Published time tracking helps you understand when users are more engaged with your content
Telephone & email tracking detects when visitors click on tel: and mailto: links
Gathering such data provides much more clarity about how people interact with your site.
This also helps you make better decisions to improve your site's performance.
Moreover, the data collected is much easier to read with MonsterInsights' user-friendly interface.
MonsterInsights Review: Integrations
Integrations combine MonsterInsights with other plugins and services. This provides even more data in one platform.
eCommerce Tracking
Get enhanced eCommerce tracking and a one-click setup with MonsterInsights.
View all the valuable data you need to measure sales in your online store and make necessary improvements to increase conversions.
Compatible plugins include WooCommerce and Easy Digital Downloads.
WordPress Form Plugins
Get feedback on form submissions such as contact forms or newsletter signups.
There's a ton of compatibility with page builder forms, among other WordPress form plugins:
Formidable Forms
Gravity Forms
Ninja Forms
Contact Form 7
Affiliate Link Plugins
Have an affiliate site and want to track affiliate clicks?
No problem.
As well as tracking standard affiliate links, you can detect link clicks created with link-cloaking plugins such as Pretty Links and ThirstyAffiliates.
Membership and LMS Plugins
Get detailed stats on sales, traffic, and conversions for membership site plugins and Learning Management Systems.
Here are a few of the available integrations:
MemberPress
LifterLMS
Restrict Content Pro
MonsterInsights Review: Pricing
There are two versions of MonsterInsights, the Lite version, and the Premium version.
Let's break them down so you know what you're getting.
MonsterInsights Lite
The Sessions chart to get a quick look at how the sessions on your site are trending
The Pageviews chart to see if your page views are increasing or not
Visitor breakdown to get a glance at the number of new and returning visitors to your WordPress site
Top 10 countries where your site gets search traffic
Top 10 referring domains that send you traffic
Best-performing pages and posts based on traffic
MonsterInsights Review: Premium Plans
MonsterInsights Premium Plans offer more features than the Lite version.
There are three plans to choose from.
Plus, Pro, and Agency.
Plus is best for solopreneurs or freelancers as it covers you for 1 website. This plan gives you real-time stats, full date range control, detailed reports, and enhanced tracking such as scroll tracking and events.
MonsterInsights Pro gives you more advanced reports for eCommerce and form conversions, advanced integrations, and use on up to 5 websites.
The Agency plan provides all the features and can be used on up to 25 sites.
Pricing starts at $199 per year for the Plus plan, and new customers get a big discount.
MonsterInsights Review: Pros and Cons
Not every WordPress plugin is perfect. That's why it's important to weigh up the advantages and disadvantages.
Here's a quick look at the pros and cons of MonsterInsights:
Easy installation process
Clean user interface
No coding required
Access advanced tracking
Provides GA and GSC data together
Premium is quite expensive
The free version has limited features
Might slow down your site
No Google Tag Manager support
MonsterInsights FAQs
Have any questions? Here are a few common questions people ask when researching MonsterInsights.
Does MonsterInsights Slow Down Your Site?
MonsterInsights can slow down your website. However, if you use a decent web host, speed issues will be minimal.
It's also possible to mitigate speed problems by using a speed optimization plugin such as Perfmatters.
Why Do I Need MonsterInsights?
If you want to monitor your website's performance but find Google Analytics data confusing, then a plugin like MonsterInsights is a must.
The best way to know you're making improvements with website traffic is to track your metrics with an analytics plugin.
Do You Have to Pay For MonsterInsights?
No. There are two versions of MonsterInsights. The free version and a paid upgrade.
However, the free version offers limited features, and you'll need to upgrade to access more advanced features.
Is MonsterInsights Better Than Google Analytics?
In some ways, MonsterInsights is better than Google Analytics. Yet, it's important to note that you can't use MonsterInsights without Google Analytics.
MonsterInsights only makes it easier to read your performance data, which Google Analytics provides.
MonsterInsights Alternatives to Consider
Not sure if MonsterInsights is for you? Here are some MonsterInsights alternatives to choose from.
Independent Analytics
Independent Analytics differs from MonsterInsights because it doesn't use Google Analytics.
Instead, it gathers visits to your site and stores everything in your database. This makes the plugin more GDPR-compliant in countries with strict policies.
It also doesn't use cookies or track personal information, providing better privacy for your audience.
Analytify
Analytify is a Google Analytics plugin similar to MonsterInsights. They both offer basic to advanced features in their premium plans; however, MonsterInsights might be a little easier to use.
If you need to enable advanced analytics tracking, MonsterInsights allows you to do this by simply switching on those features.
Analytify is still a great option, and their paid plans are a little cheaper.
Site Kit by Google
Site Kit by Google is a completely free alternative to MonsterInsights. It provides basic data and reports of Google Analytics inside your dashboard.
Setup is easy, and there's no need to add code or login to your Google Analytics account.
The plugin also works with other Google services, such as Search Console, Adsense, and PageSpeed Insights.
For an in-depth comparison, read our MonsterInsights vs Google Site Kit post.
Exactmetrics
Exactmetrics is another great alternative and is very similar to MonsterInsights.
The similarities become apparent when you realize the same company makes both plugins.
This plugin used to be called GADWP and was purchased by MonsterInsights and reworked from the ground up.
It's worth checking out as there are some differences, such as the design and UI being more modern.
Conclusion: MonsterInsights Review
That concludes this in-depth MonsterInsights review. To summarize, this is one of the best Google Analytics plugins for WordPress with an impressive set of features.
These features make monitoring your website's performance way more enjoyable (and less confusing).
If you need to keep track of website visitors, gather deep insights, and avoid logging into Google Analytics, then MonsterInsights is a top contender.
Best deals this week: Get up to 40% off brands like Xbox, Hydro Flask, KitchenAid
By
Chi Tran
Friday, December 1, 2023 5:33PM
As a participant in multiple affiliate marketing programs, Localish will earn a commission for certain purchases. See full disclaimer below*
Christmas is coming, and with that comes some great weekly sales for your holiday and Christmas gift shopping. Below, we've rounded up the five best deals you can shop for right now. Like all sales, the discounted rates mentioned below may go up at any time, so make sure to fill your carts up soon before they expire. Each deal is also vetted by our team of deal experts, so you know the products you're buying are either top-rated, staff favorites or from a brand we trust.
Best deals of the week
Anker Soundcore 2 Portable Bluetooth Speaker
Highly affordable yet mightily powerful, the Anker Soundcore 2 will solve all of your speaker needs without breaking the bank.
KitchenAid Ultra Power Hand Mixer
One of the bestselling products during Amazon's Black Friday week, the KitchenAid Ultra Power Hand Mixer is currently still on sale for all your baking and whisking needs.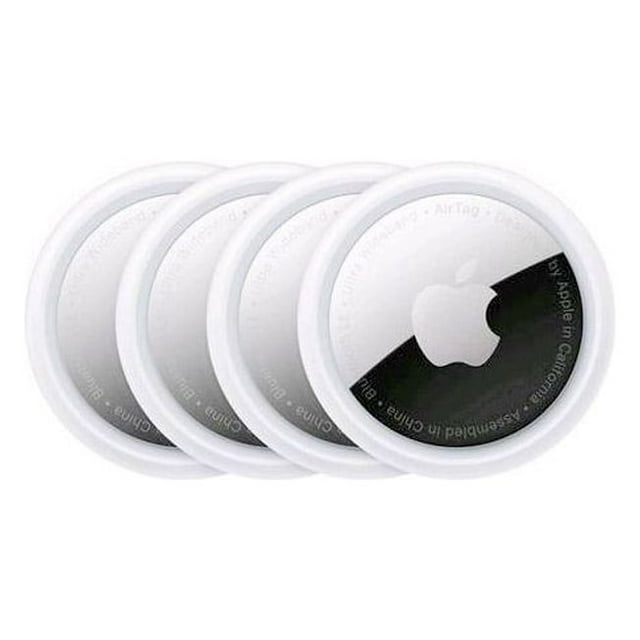 This amazing value deal for the 4-pack AirTag is perfect for the family to keep track of all their belongings.
The Hydro Flask stainless steel is on sale for all your water needs throughout the holidays.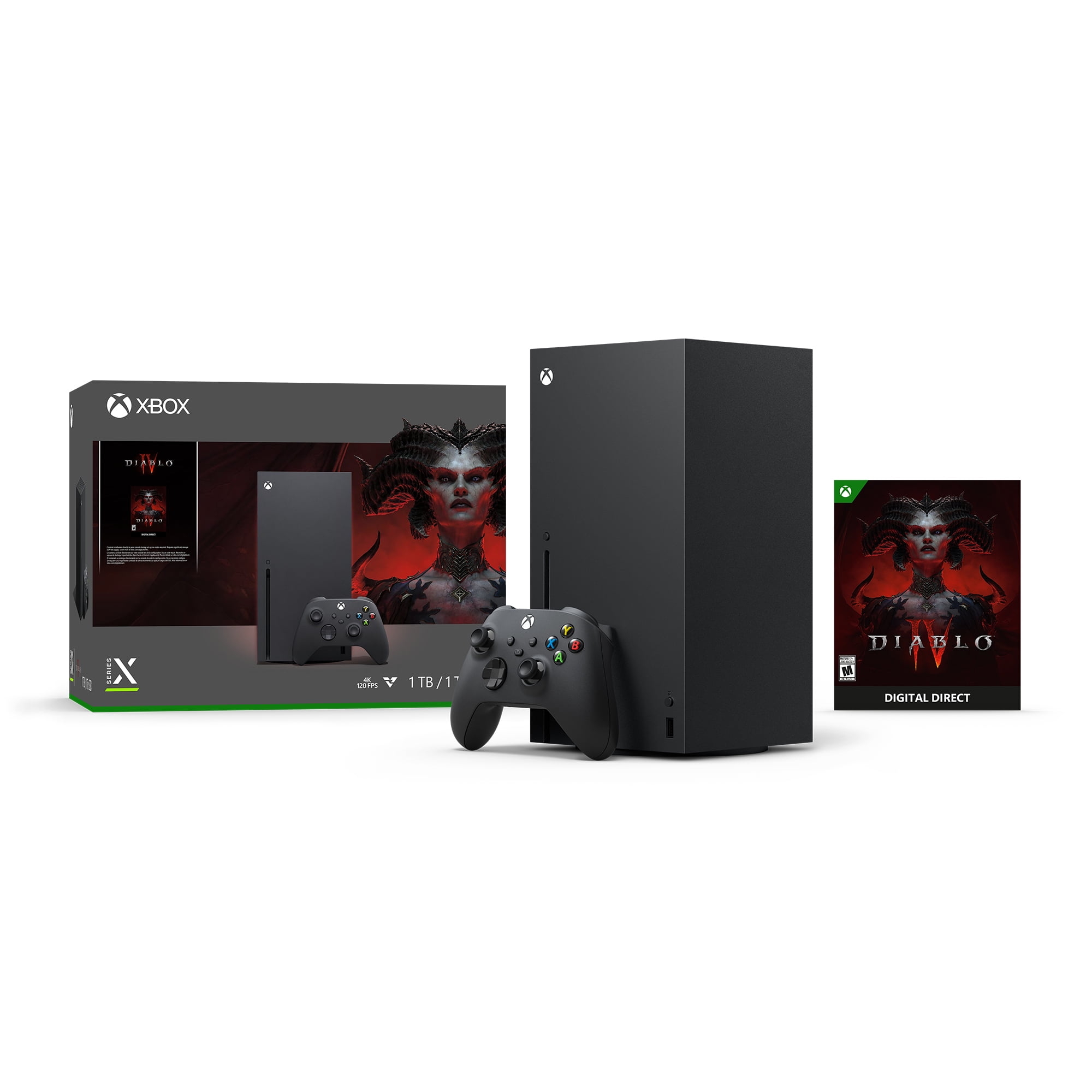 Xbox Series X – Diablo IV Bundle
The Xbox Series X Diablo IV Bundle is one of the bestselling Walmart items this past week, so get your bundle at its lowest price just in time for the holiday season.
By clicking on the featured links, visitors will leave Localish.com and be directed to third-party e-commerce sites that operate under different terms and privacy policies. Although we are sharing our personal opinions of these products with you, Localish is not endorsing these products. It has not performed product safety testing on any of these products, did not manufacture them, and is not selling, or distributing them and is not making any representations about the safety or caliber of these products. Prices and availability are subject to change from the date of publication.
Copyright © 2023 WLS-TV. All Rights Reserved.
With Its Novel Affiliate Model, The Sporting News Bets on Lifetime Value
Sports publisher The Sporting News raised $15 million in Series A funding in September, in large part because of the unique affiliate marketing model it employs.
The company, like a growing number of sports media newsrooms, generates revenue from referring its readers to sportsbooks and gambling operators. 
But unlike traditional affiliate models—where retailers like Amazon pay publishers like Wirecutter on a cost-per-acquisition basis each time a customer makes a purchase—The Sporting News uses a revenue-share structure, meaning that it receives a percentage of the lifetime value of the new customers it sends to gambling operators.
"When it comes to delivering a customer to a platform with a longer use case, it is short-sighted to take a one-time fee," The Sporting News CEO Rich Routman said. "If I send someone to a streaming platform, and they spend $10 a month for five years, why would I take a $20 bounty? I'll take $2 a month for five years."
The model enables The Sporting News to act more as a long-term partner to the sportsbooks it works with, sharing in their successes by generating revenue when their referrals spend money. This year, the sports-betting industry in the U.S. is projected to generate $7.62 billion in revenue, according to Statista.
Interest in this kind of model has risen as publishers look to diversify their revenue streams.
While affiliate marketing and commerce are critical in these efforts, they are challenging because publishers have to stack up thousands—if not millions—of individual purchases to make the operation worthwhile. 
But revenue-share models let publishers generate recurring income from the customers they generate while placing the onus on them to source quality referrals—a dynamic similar to performance advertising.
Potential in other publishing sectors
The revenue-share model is commonplace in Europe, where the sports-betting market is more mature. The Dutch firm Better Collective, for instance, projects 2023 revenues of $345 million, according to company filings.
But it's rarer in the U.S., where gambling on sporting events became legal federally just five years ago. So far, only sports publishers have embraced the model, as it functions best in industries in which customers have high lifetime values.
But there is no technical reason why it wouldn't suit other media companies with similar market dynamics, such as software sales or subscription services, said Bryce Widelitz, vice president of publisher innovation at partnerships management platform impact.com.
How Creators Are Powering Social Commerce
In the ever-evolving landscape of social media and shopping, a profound shift is underway as retail giants like Amazon and Walmart, along with social media platforms such as TikTok and YouTube, rely on creators to delve deeper into social commerce.
At the forefront of this transformative journey are creators, emerging as pivotal players in steering the course of social commerce.
From Walmart launching its own creator marketplace to the emergence of TikTok Shop, here are the key developments.