25 Best DIY SEO Software Tools for Your Business in 2023
If you are running a small business, e-commerce, or affiliate site, then this article is a must-read! I'll list out and discuss the best DIY SEO software tools you'll need.
I've categorized the SEO software tools to help you find exactly what you're looking for.
All-in-One DIY SEO Software
SEMrush, Moz Pro, and Ahrefs each have their own valuable DIY SEO tool. As a small business aiming to handle SEO in-house, you can use these tools to do the following:
Competitor analysis
On-page SEO
Develop a content strategy
Do backlinks analysis
It's like having an SEO expert available 24/7!
1. SEMrush
SEMrush is a comprehensive digital marketing toolkit. It consists of over 55 tools designed for various SEO tasks. At its core, SEMrush allows you to analyze your website's traffic and standings in search engine results pages (SERPs). A notable feature is its ability to contrast these metrics with competitors.
One of the primary utilities within the SEMrush SEO toolbox is the Keyword Magic Tool. This tool facilitates the discovery of optimal keywords based on search volume, difficulty, intent, and cost-per-click (CPC). Beyond just identifying keywords, SEMrush makes it easy to compile these into lists or export them for external use.
The platform provides much more than keyword analytics. It aids in streamlining content optimization through its Writing Assistant. This tool is particularly helpful for ensuring SEO-friendly content. It eliminates the need for intricate SEO guidelines. It's a valuable asset for synchronizing SEO and content creation teams.
Key features of SEMrush include:
Keyword Research. Provides insights on search volume, difficulty, and intent.
On-page SEO Audit. Evaluates website health and suggests fixes.
Rank Tracking. Monitors keyword rankings in SERPs.
Competitor Analysis. Reveals competitors' top keywords, content strategies, and backlink profiles.
Traffic Analytics. Assesses traffic patterns and device usage and identifies best-performing pages.
Link Building Tools. Tracks backlinks, identifies gaps, and evaluates link quality.
Content Marketing Tools. Assists in topic research performance metrics and offers SEO advice.
SEO Writing Assistant. Offers real-time SEO content recommendations, ensuring optimized content.
Our SEMrush review offers more insights into the toolset.
Here, you can learn How to Use SEMrush for SEO. Follow along you as you try a free trial!
---
2. Ahrefs
Ahrefs is a comprehensive digital marketing and SEO toolset. It's known for its backlink analysis capabilities. This allows you to study the link profiles of websites.
Ahrefs offers the best SEO tools for:
Website analysis
Keyword research
Content research
Rank tracking
Web monitoring
With its vast index of live backlinks, it's a valuable resource for digital marketers, SEO professionals, and website owners. Use Ahrefs to understand your site's SEO health and competitor strategies. And to discover opportunities for organic growth.
Learn more in The Beginner's Guide to SEO.
---
3. Moz Pro
Moz Pro is a suite of SEO tools developed by Moz, a company known for its expertise in search engine optimization.
The SEO platform provides tools for keyword research, link building, site audits, and rank tracking, among others.
Moz Pro is designed to help SEOs, marketers, and website owners:
Optimize their sites
Improve their online visibility
Gain insights into their competitors
It offers metrics like Domain Authority and Page Authority. These are widely recognized in the SEO community for evaluating the strength and quality of websites.
Read the Moz Beginner's Guide to SEO.
SEO Software for Speed
Tools to help supercharge your SEO: software for speed!
4. Google PageSpeed Insights
Google PageSpeed Insights is an essential free SEO tool. Use it to boost your website's loading speed and improve visitor experience.
A website's load speed significantly affects user interaction, conversions, and its position in search engine results.
Pages that load slowly can increase bounce rates, reduce user satisfaction, and lower search result rankings.
As a website owner, you should analyze your website performance regularly.
---
5. Pingdom Speed Test
Pingdom Speed Test is a popular tool that focuses on website performance. It emphasizes load times and related metrics.
While Google PageSpeed Insights offers a broad view, Pingdom delves deeper. It details every component that affects your site's speed.
This detailed analysis helps you identify specific issues. Then, you can make precise adjustments to enhance performance.
Search engine algorithms are continually evolving. But with the right technical DIY SEO tools, staying ahead of the curve has never been easier.
6. Screaming Frog
Screaming Frog is a website crawler tool used by SEOs and digital marketers. It will scan your website to gather data on various elements, making running a technical SEO audit easier.
With Screaming Frog, you can identify issues like broken links, duplicate content, missing meta tags, and more.
The tool provides insights into the structure of a website, its internal linking, response codes, and other important SEO-related information.
It's especially valuable for analyzing large websites. It can help you uncover technical problems that could impact search engine rankings.
You can download a limited free version.
Learn more in the Getting Started Guide.
---
7. SEO Pro Extension
The SEO Pro Extension is a free tool for Chrome that offers the following:
Basic information like title tag, meta description, URL, meta robots, and Google core web vitals.
Detailed information of <h> tags on the site, vital for the site's structure.
HTTP status codes of web pages. 
Page images categorized into those with and without alt text. 
Additional Tabs: Links, schema, and quick links.
This extension provides an all-in-one platform to analyze and monitor essential SEO components of a website.
---
8. WebCEO
WebCEO is a cloud-based SEO platform that offers a suite of SEO tools. You can optimize, monitor, and manage performance and search engine optimization.
Here are some key features:
Keyword Research & Rank Tracking
Site Audit
Backlink Analysis
Competitor Analysis
On-page SEO
White-label SEO Tools (for an SEO agency)
Social Media Metrics
SEO Reports: Comprehensive and customizable SEO reports to measure and analyze performance.
Content Submission Tools
Task Management
Here are some must-have keyword research tools to navigate the SEO landscape.
9. KWFinder By Mangools
KWFinder is a popular keyword research tool. It's designed to find long-tail keywords with lower competition.
Here's a breakdown of KWFinder's features and functionalities:
Keyword Research
Keyword Difficulty Score
Search Volume & Trends
SERP Overview, Domain Authority, and Page Authority
Keyword Research for local SEO
Filter keywords based on different metrics
Keywords List Management
Integration with Other Mangools Tools (KWFinder is part of the Mangools suite.)
Learn how to do keyword research with KWFinder.
You can also read our KWFinder review and tutorial.
---
10. Long Tail Pro
Long Tail Pro is a keyword research tool designed to help digital marketers and SEOs discover long-tail keywords.
These are typically longer, more specific keyword phrases that can be easier to rank for due to lower competition.
Long Tail Pro provides insights like search volume, keyword competitiveness, and profitability metrics. This makes it easier to identify and target niche keyword opportunities.
Focus on these long-tail keywords to achieve quicker rankings and attract more relevant traffic.
Read our Long Tail Pro review to learn more about this tool.
---
11. AlsoAsked
AlsoAsked is an online tool designed to provide insights into the "People also ask" (PAA) section of Google's search results.
Here are some features and uses of AlsoAsked:
Visual representation
Get content ideas from specific needs and queries
Gain insights into long-tail keywords and improve your SEO strategy
Expand on topics by providing answers to the questions
Multiple language and region support
Simple interface
---
12. AnswerThePublic
AnswerThePublic is an online tool that visualizes user queries related to specific keywords. The keywords are sourced from search engines' autosuggestions.
It categorizes results into questions, prepositions, comparisons, and more. This helps with content creation, SEO, and market research.
The tool supports many languages and regions, with free and Pro versions available. It's essential for understanding public interest around any topic.
Enjoy a free trial.
---
13. SpyFu
SpyFu is a digital marketing tool used mainly for competitor analysis in SEO and PPC (Pay-Per-Click) advertising.
It allows you to research and download competitors' keywords, ad variations, and other valuable information.
With SpyFu you can get insights into the search marketing formulas working for your competitors.
Features include:
Competitor Keyword Research. Reveals organic and paid keywords a competitor ranks for.
Ad History. Displays competitors' ad variations used over many years.
Backlink Analysis. Helps find backlink opportunities by checking where competitors get their backlinks.
Organic Search Rankings. Tracks ranking history for domains or specific pages.
PPC Competitor Research. Offers insights into competitors' AdWords strategies and budgets.
Here is a comprehensive guide to SpyFu.
---
14. Keywords Everywhere
Keywords Everywhere is a browser extension for Chrome and Firefox. It provides keyword insights directly in search engines like Google. It's used for keyword research by displaying data such as:
Search Volume
Cost Per Click (CPC)
Competition level
One of its notable features is its integration with various platforms. This lets you see keyword data when using sites like Google Search, Google Trends, YouTube, Amazon, and more.
---
15. Google Search Console
Google Search Console is a free tool by Google for website owners and SEO professionals. Use it to monitor and optimize your site's presence in Google Search.
It provides performance reports, index coverage details, and the ability to submit sitemaps. You can also review mobile usability core web vitals and get notifications about security issues or manual actions.
Additional features include insights on external and internal links, AMP validation, and tools to inspect URLs and structured data.
It's an essential platform for understanding a website's performance and alignment with Google's guidelines.
---
16. Ahrefs Free Keyword Generator
Ahrefs' Free Keyword Generator offers keyword suggestions based on user input.
It provides related keyword ideas, monthly search volumes, and a keyword difficulty score. This indicates how tough it might be to rank in that keyword's top 10 search results.
This free tool introduces you to Ahrefs' capabilities. But a paid subscription is needed for deeper insights and advanced features.
---
17. Ubersuggest
Ubersuggest is a free online SEO and keyword research tool. It offers a variety of features to gain insights into online presence and find opportunities for improvement.
Key features include:
Keyword Research. Provides keyword suggestions, search volume, CPC, and competitiveness.
Domain Overview. Provides a snapshot of a website's organic keywords, monthly organic traffic, domain score, and backlink information.
Site Audit. Analyzes a website to identify SEO issues and offers optimization suggestions.
Content Ideas and AI Rewriting Tools. (introduced in 2023)  
Backlink Data.
DIY SEO Software for Content Optimization
In today's world, DIY SEO software has become a game-changer. It empowers content creators to optimize their work with precision and ease.
18. Surfer SEO
Surfer SEO is a cloud-based on-page optimization tool. This allows you to improve your website's search engine rankings.
Here's a brief overview:
Data-Driven Analysis. Offers insights based on accurate data.
Keyword Research and SERP Analyzer. Make informed decisions on content creation and optimization.
Content Editor. Ensure your content is optimized for search engines.
SEO Audit. Identifies potential on-page SEO issues and offers actionable recommendations
For more about this tool, read our Surfer SEO review.
Read the Ultimate Guide to Surfer Optimization in 2023.
---
19. Frase
Frase is a content optimization platform for content creators, SEOs, and digital marketers. It helps you produce content that aligns closely with user intent and search engine requirements.
Frase uses AI to analyze top-ranking content for specific keywords. It offers insights and suggestions to improve on-page SEO. Key features include:
Content briefs
Topic research
Question recommendations
A content editor that offers real-time SEO suggestions 
The platform also integrates with chatbot technology. This enables automated content-driven responses to your queries.
Read our Frase review to find out more.
---
20. MarketMuse
MarketMuse is an AI-driven content research and optimization platform. Its primary goal is to assist you in creating content that's more comprehensive, authoritative, and aligned with search intent.
Here are some key features:
Content Analysis
Topic Research
Content Briefs
Keyword Research
Content Scoring. Scores are based on comprehensiveness and relevance. This guides writers and editors in optimizing for quality.
Competitive Analysis
Content Planning. Helps strategize content creation based on identified opportunities and gaps.
Read our MarketMuse review and try the free version of MarketMuse to see if it will work for you.
---
21. SE Ranking
SE Ranking provides tools to monitor, analyze, and improve search engine visibility and performance.
Here's a breakdown of SE Ranking's features and functionalities:
Keyword Rank Tracking: across different search engines and geographical locations.
Website Audit
Backlink Monitoring
Competitor Analysis
Keyword Research
On-Page Checker
Monitors social media performance
White Label solution
API Access
SE Ranking is suitable for both beginners and seasoned SEOs. And it offers a free trial.
Read our SE Ranking review for more insight into this tool.
---
22. SEOptimer
SEOptimer is an online SEO audit and reporting tool. Use it to improve a website's performance in search engines.
Here's a brief overview of SEOptimer:
Website Audit. Evaluate on-page and off-page factors.
Comprehensive Reporting. SEO, usability, performance, social, and security.
White Label Reports. For agencies and professionals SEOs. 
Recommendations. How to improve a website's overall search performance.
Multiple Languages
User-friendly interface
You can try out SEOptimer with their free trial.
DIY SEO Software for Content Creation
Crafting SEO-friendly content is no longer a complex chore reserved for the experts. With DIY SEO software, every content creator can wear the SEO hat with confidence.
23. Jasper AI
Jasper AI is an artificial intelligence writing assistant. It is designed to help creators generate top content.
Here are some critical points about Jasper AI:
Content Creation. You can prompt Jasper AI to help with various content types, including blog posts, ads, product descriptions, emails, and more.
Templates. Jasper AI has many templates to guide the AI in generating specific types of content.
Tone and Style. Set the tone and style of generated work.
Read our Jasper AI review to learn more.
AI writing tools like Jasper AI were designed to augment human creativity, not replace it. They can help generate ideas, speed up the writing process, or assist with repetitive tasks and bulk content creation.
---
24. Grammarly
Grammarly is an AI-driven writing tool that checks grammar, spelling, punctuation, and style. It boosts SEO by ensuring high-quality, readable content.
Grammarly enhances consistent writing and reduces proofreading time. And it inspires content ideas through its vocabulary and tone features.
Read our Grammarly review to find out if it's the best grammar tool for writers.
---
25. Hemingway Editor
The Hemingway Editor is a free DIY SEO tool designed to improve writing clarity and style.
The primary features and benefits include:
Readability Grade
Color-Coded Feedback. Highlights text in different colors based on the type of improvement needed.
Adverb Count. Flags excessive adverbs.
Passive Voice Detection
Sentence Complexity. Marks hard-to-read and very hard-to-read sentences, urging simplification.
Best DIY SEO Software: Conclusion
DIY SEO tools mix function and ease. Good tools boost your content game.
And many of the ones I've covered in this list are free or offer a free trial, so try them out.
Let these tools guide your SEO strategy for both readers and search engines.
How Creators Are Powering Social Commerce
In the ever-evolving landscape of social media and shopping, a profound shift is underway as retail giants like Amazon and Walmart, along with social media platforms such as TikTok and YouTube, rely on creators to delve deeper into social commerce.
At the forefront of this transformative journey are creators, emerging as pivotal players in steering the course of social commerce.
From Walmart launching its own creator marketplace to the emergence of TikTok Shop, here are the key developments.
Cyber Monday 2023: The best extended deals from Amazon, Walmart, Best Buy, Apple and more
As a participant in multiple affiliate marketing programs, Localish will earn a commission for certain purchases. See full disclaimer below*
There is still time for Cyber Monday savings. If you didn't have time to pick stuff up on Cyber Monday, don't worry as many of your favorite brands still have extended Cyber Monday sales. Here is every major brand's extended Cyber Monday and Black Friday 2023 sales that you need to know. Check out best Cyber Monday deals under $100 and best Cyber Monday deals on Amazon.
Deals from top retailers
Amazon's Cyber Monday event has ended, but there's still time for holiday shopping with sales up to 71% on all things tech, household appliances and more.
This is your last chance to get the Apple Airpods 2nd Gen for under $100.
The most powerful Beats headphones yet, the Studio Pro is on sale for more than 50%.
Hisense 58-Inch ULED 4K Smart Fire TV
The crisp Hisense TV is on sale for 41% off.
Walmart's Cyber Monday Deals is live until supplies last, with massive sales on items from Dyson, Sony, Apple and more.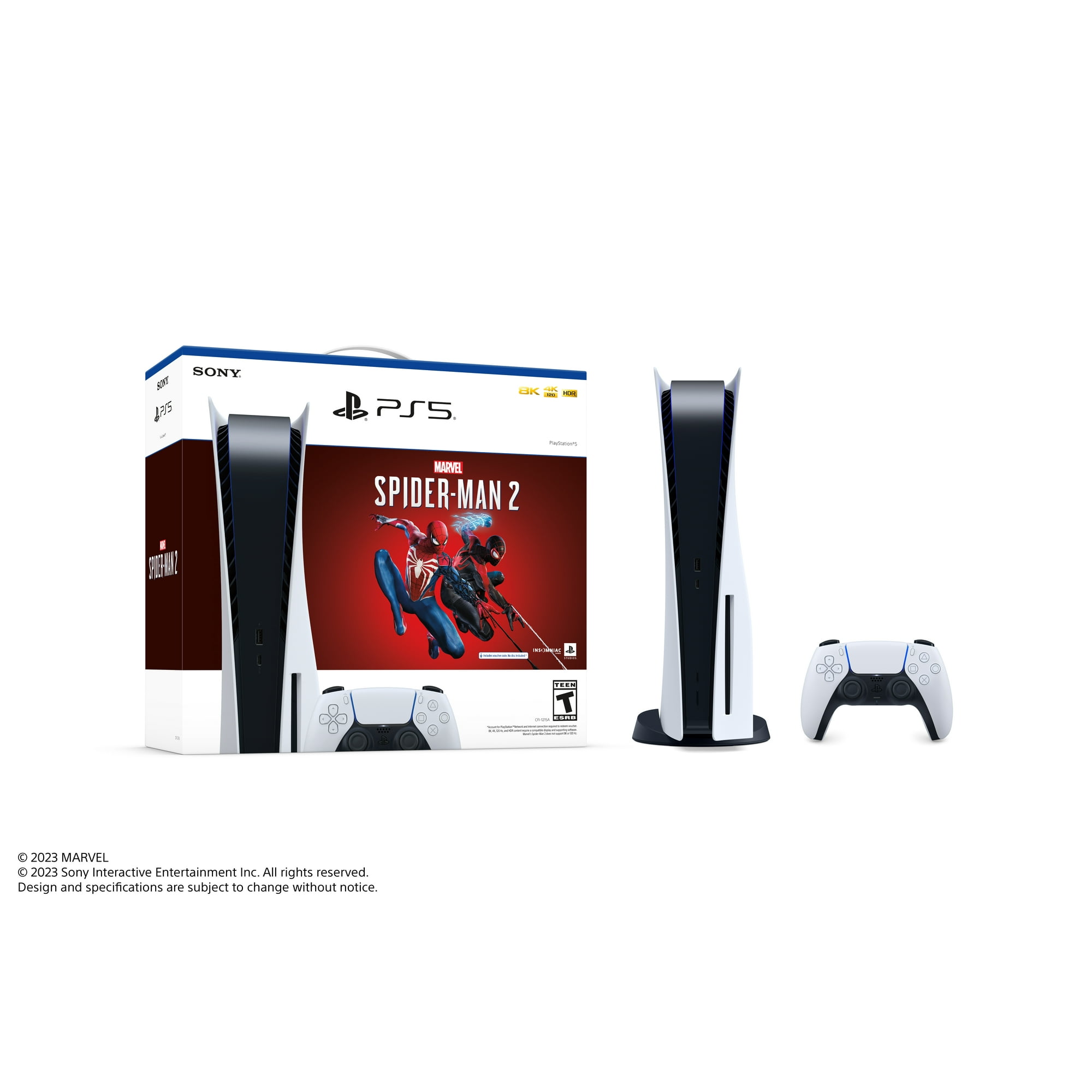 PlayStation 5 Spider-Man 2 Bundle
The PS5 bundle comes with the hit Marvel's Spider-Man 2 disc for 10% off.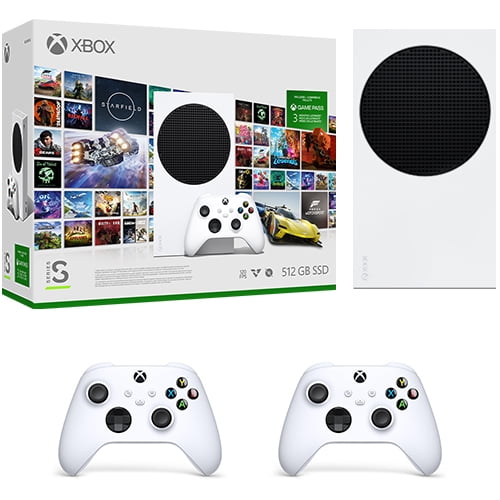 The Xbox Series S bundle comes with an additional Xbox controller and a 3-month Game Pass subscription.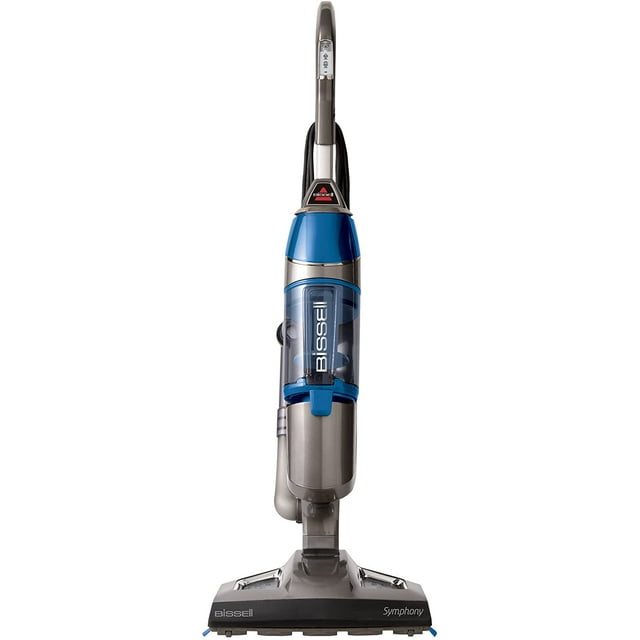 The fan-favorite Bissell Vac-and-Steam All-in-one is on sale for nearly $100 off.
Home Depot is offering Cyber Monday deals online and in stores now through 11/29, with up to 60% off on home appliances.
Best home products deals
Gordon Ramsay's favorite cookware brand is offering 50% off their excellent pan and pot sets for Cyber Monday 2023.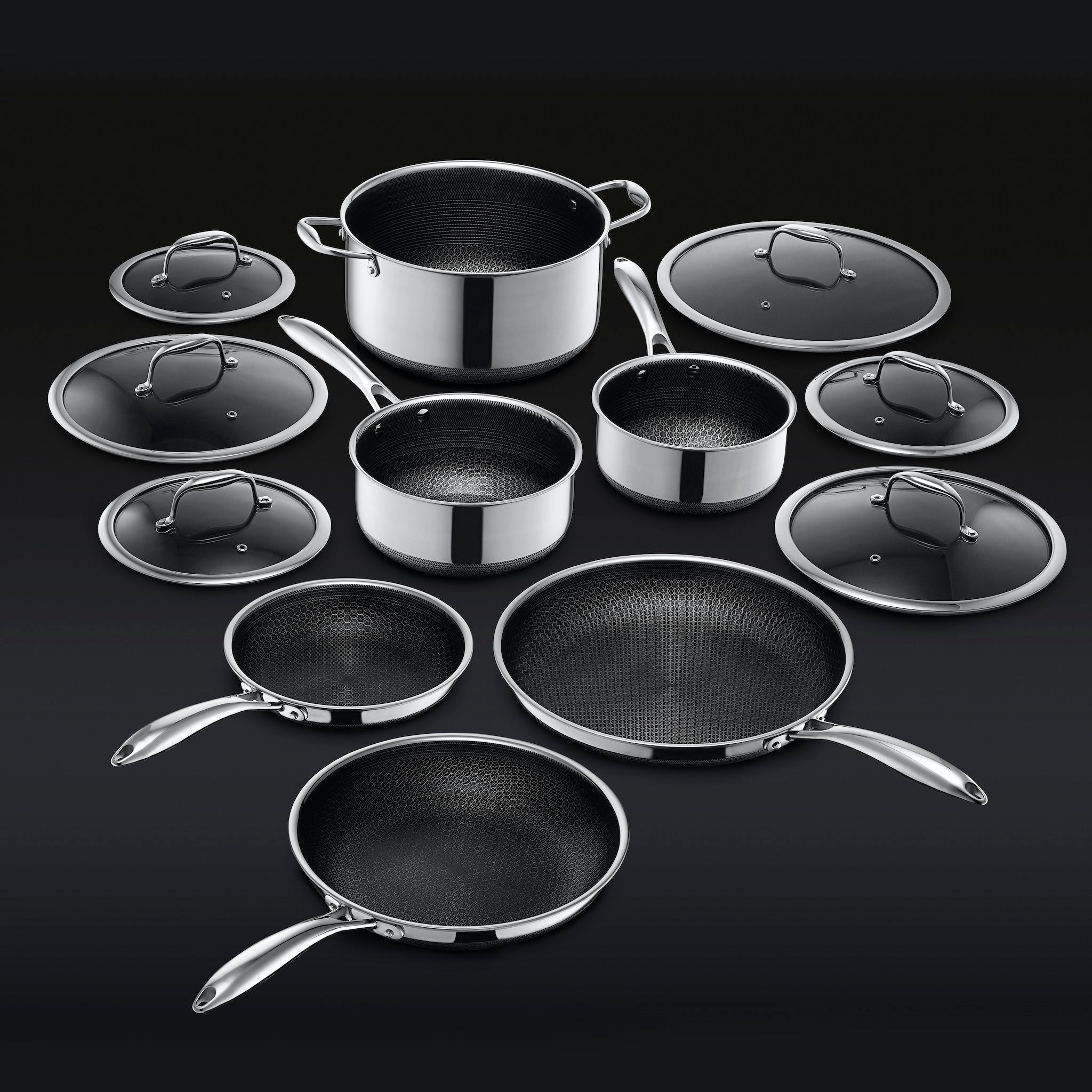 HexClad 12-piece Cookware Set
At 40% off, you could have Gordon Ramsey's favorite 12-piece cookware set for the lowest price ever.
Dyson deals are the best, with many of its revolutionary hair products and vacuums now on sale for up to 50%.
Dyson Supersonic Hair Dryer
Dyson's revolutionary Supersonic Hair Dryer is on sale for the first time this year – grab this excellent product for 25% off.
West Elm is giving 70% off on many of its best luxury furniture for extended Cyber Monday sales.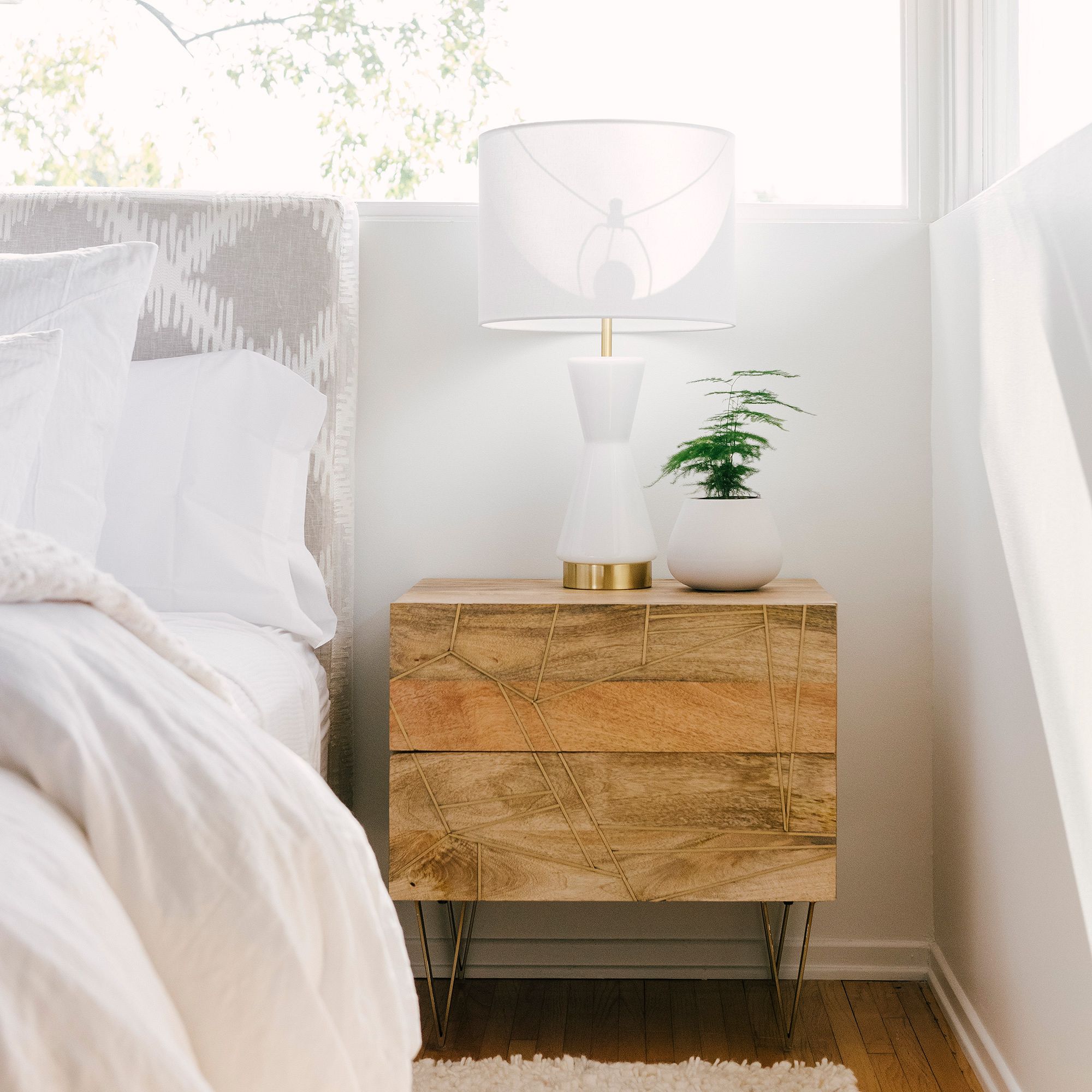 Roar & Rabbit Geo Inlay Nightstand
This beautiful nightstand is going for 30% off at West Elm.
Solo Stove is the best fire pit retailer on the market, so get their warmth for up to 40% off.
Secure some holiday warmth with the table top Mesa fire pit for 22% off.
Tech and entertainment
Take advantage of Hulu's amazing Black Friday deal for a limited time! Subscribe to the Hulu (With Ads) plan for 99 per month for one year, current regular monthly price after. Get this deal now by clicking here. Ends 11/28/23. Eligibility restrictions and terms apply.
Best jewelry, clothing and fashion deals
Crocs' Cyber Week sale are hosting sales up to 50%.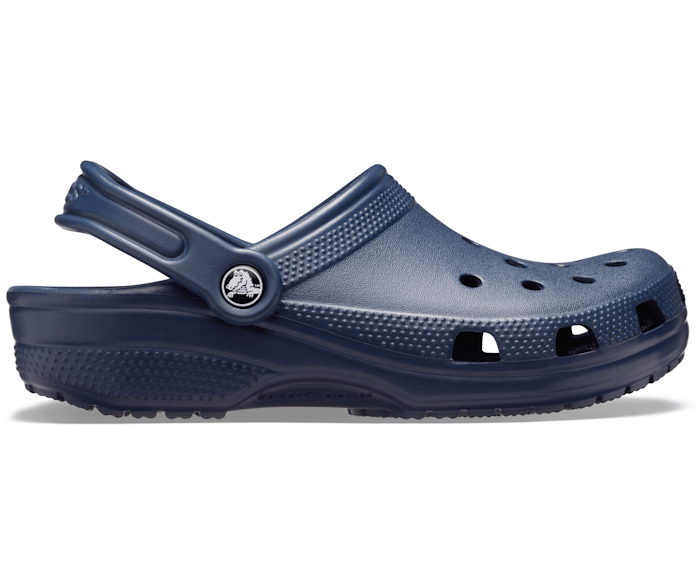 The Classic Clog is a classic for a reason at 25% off.
UNIQLO is having its only sale of the year, with amazing Cyber Week deals for your online shopping experience.
Nordstrom has Cyber Monday deals until midnight tonight, offering up to 82% off across all categories like Nike, UGG, Calvin Klein, Tory Burch and more.
The popular athleisure wear company has a number of great extended Cyber Monday finds, especially in their "We Made Too Much" page for the holiday shopping season.
Best haircare and cosmetics deals
Find deals from Ulta, Sephora and more.
Ulta's Cyber Monday sales are now live and ends Tuesday November 28th, with up to 50% select beauty products.
The Walt Disney Co. is the parent company of Hulu and this ABC station.
* By clicking on the featured links, visitors will leave Localish.com and be directed to third-party e-commerce sites that operate under different terms and privacy policies. Although we are sharing our personal opinions of these products with you, Localish is not endorsing these products. It has not performed product safety testing on any of these products, did not manufacture them, and is not selling, or distributing them and is not making any representations about the safety or caliber of these products. Prices and availability are subject to change from the date of publication.
16 Common Blogging Mistakes

Common blogging mistakes often derail even the most dedicated bloggers. From neglecting SEO strategies to ignoring audience engagement, these errors …

Source link