How I Earned $389,822 A Year On YouTube
Opinions expressed by Entrepreneur contributors are their own.
One of the best things about YouTube is its incredible potential to earn you income. With multiple ways to monetize your channel, an unlimited income ceiling and direct access to a network of targeted viewers, YouTube channels have the potential to not simply be just a hobby or even a stream of additional income — but to be their own profitable business with multiple streams of income and unlimited earning potential.
When I started my channel in 2020, I was utterly clueless about the potential that was about to be unlocked. My channel quickly grew to be an essential component of my online income, and I want readers to understand how powerful a well-run YouTube channel can be in creating revenue, building passive income and converting viewers into sales. I'm going to break down for you exactly how much my channel earned through three different income streams, including one you can start implementing right away even if your channel is not yet monetized.
Related: 3 Ways to Make Money on YouTube With Less Than 1,000 Subscribers
Identify a content gap
I started my YouTube channel in 2020, and since then, I have received over 13 million views and over 82,000 subscribers. When I started posting regular content, my channel was a formerly deceased side project with just 37 subscribers. After identifying a content gap — a problem people needed help solving, I worked hard to create helpful content which solved their problems and provided free high-quality information. My channel grew to 1000 subscribers within one week, and I was monetized within less than a month.
Related: How to Identify the Pain Points That Make Customers Decide What They're Going to Buy
Monetize
Once monetized, the most obvious way to earn income on YouTube is ad revenue. YouTube monetizes your channel once you receive at least 4000 watch hours and 1000 subscribers or 10 million views on your YouTube shorts within 12 months. Once monetized, you can allow Google Ads to place ads in your content. You receive a cut of the ad revenue each time an ad is viewed.
In my second year on YouTube, my channel received 10,357,608 views. I posted 337 videos, did 58 live streams, and published three shorts that year. In that one year, I received $168,233.85 from YouTube ad revenue. My highest earning day during this period was $1,184 in a single day. For every 1000 views of an ad shown on my videos, advertisers paid an average of $24.42 to have their ad shown in my videos. That amount was split half to me and half to YouTube. While my ad revenue was wonderful — especially for someone with a relatively new and small channel — YouTube was not the most profitable income stream from my videos.
Sponsorships
Next, let's look at my second stream of income from my channel — sponsorships. This is when a brand reaches out and offers to partner with you, or if you reach out proactively to that brand and pitch a partnership, they might pay your channel to share their products and services. In one year, I earned $13,925 in sponsorships.
Related: 5 Tips for Using Corporate Sponsorship to Drive Brand Visibility
Affiliate income
Lastly, I want to show you how much I earned in the most interesting stream of income because this is one that you can start on your channel from day one, and it was also my highest earning stream of income from my channel: affiliate income.
Affiliate income occurs when you share a direct link tied to your affiliate account for a brand, for their products or services. You receive a commission once someone watching clicks on that affiliate link and makes a purchase. Joining large affiliate networks and platforms or reaching out and partnering directly with brands resulted in me earning $207,664.
In total, my YouTube channel earned $389,822 in just one year.
But there's an important thing to remember here: There are even more ways to monetize your channel than these three ways alone.
What really blows your mind as a new YouTuber that starts earning income is when you realize there is no income ceiling from what you can do with your monetized channel. As you move away from streams of income that directly trade your time for payment and move on to more passive sales and sales funnels, you realize there is no ceiling on your income limits.
I want to be clear here: YouTube is not fast and easy money. A lot of work goes into growing your YouTube channel. Still, once you create evergreen content that continues to get views even when you're not publishing, as well as affiliate links and sales funnels that feed sales and commissions from those views, you can move towards more passive income streams.
I want to encourage you to consider what starting a YouTube channel could do for your business and your income. Do you have a product or service that needs a stream of targeted buyers? Do you offer an online course, coaching or digital product? Do you have informative, helpful or entertaining content ideas? Have you solved a problem that others may also need help solving?
No matter what the focus of your channel is, I want to encourage you to start it today. You could be missing out on a highly profitable new stream of income.
How Creators Are Powering Social Commerce
In the ever-evolving landscape of social media and shopping, a profound shift is underway as retail giants like Amazon and Walmart, along with social media platforms such as TikTok and YouTube, rely on creators to delve deeper into social commerce.
At the forefront of this transformative journey are creators, emerging as pivotal players in steering the course of social commerce.
From Walmart launching its own creator marketplace to the emergence of TikTok Shop, here are the key developments.
Cyber Monday 2023: The best extended deals from Amazon, Walmart, Best Buy, Apple and more
As a participant in multiple affiliate marketing programs, Localish will earn a commission for certain purchases. See full disclaimer below*
There is still time for Cyber Monday savings. If you didn't have time to pick stuff up on Cyber Monday, don't worry as many of your favorite brands still have extended Cyber Monday sales. Here is every major brand's extended Cyber Monday and Black Friday 2023 sales that you need to know. Check out best Cyber Monday deals under $100 and best Cyber Monday deals on Amazon.
Deals from top retailers
Amazon's Cyber Monday event has ended, but there's still time for holiday shopping with sales up to 71% on all things tech, household appliances and more.
This is your last chance to get the Apple Airpods 2nd Gen for under $100.
The most powerful Beats headphones yet, the Studio Pro is on sale for more than 50%.
Hisense 58-Inch ULED 4K Smart Fire TV
The crisp Hisense TV is on sale for 41% off.
Walmart's Cyber Monday Deals is live until supplies last, with massive sales on items from Dyson, Sony, Apple and more.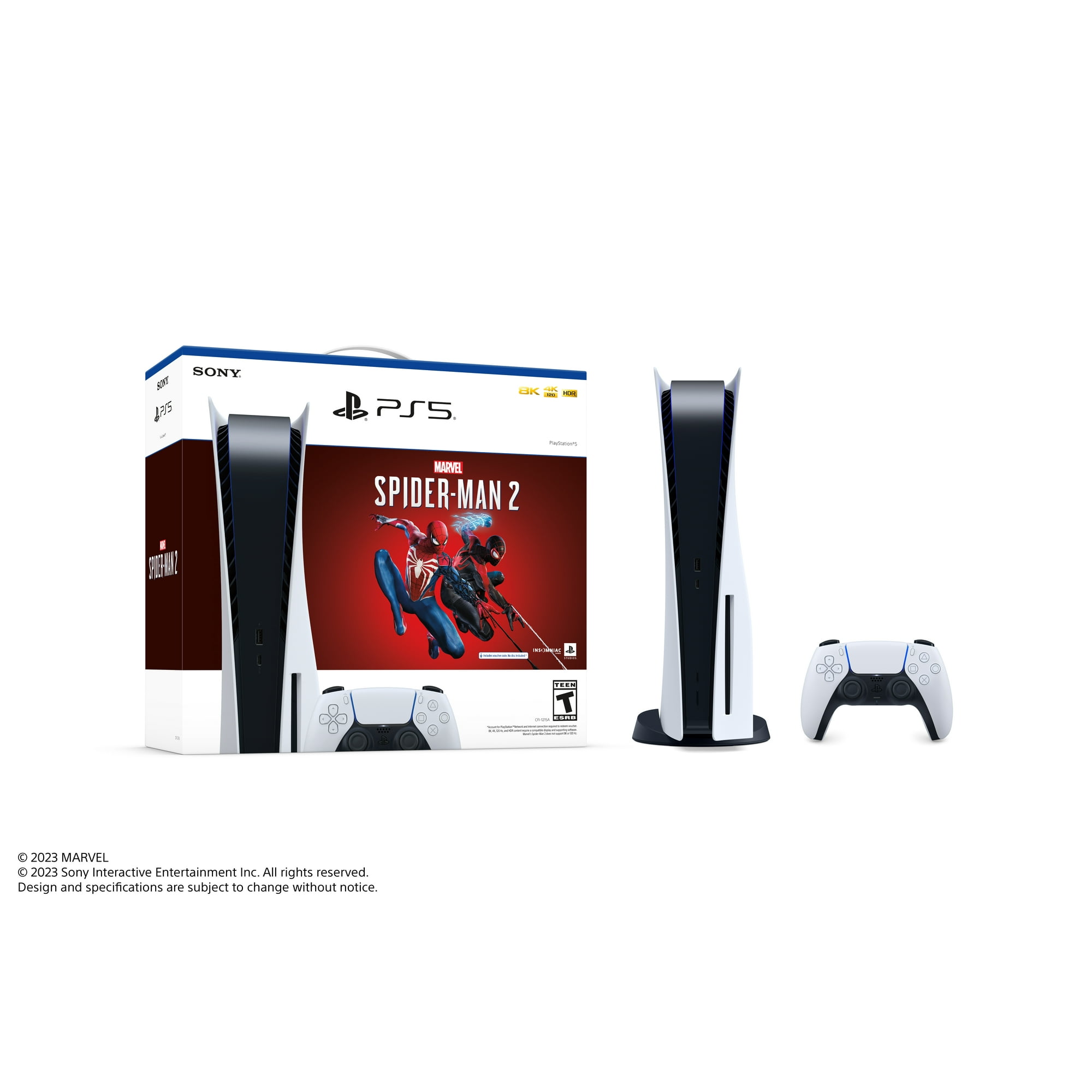 PlayStation 5 Spider-Man 2 Bundle
The PS5 bundle comes with the hit Marvel's Spider-Man 2 disc for 10% off.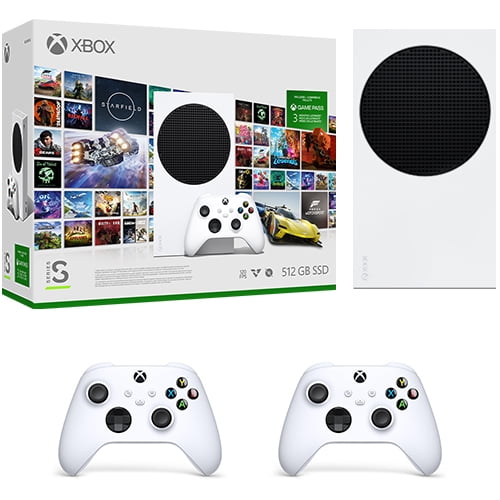 The Xbox Series S bundle comes with an additional Xbox controller and a 3-month Game Pass subscription.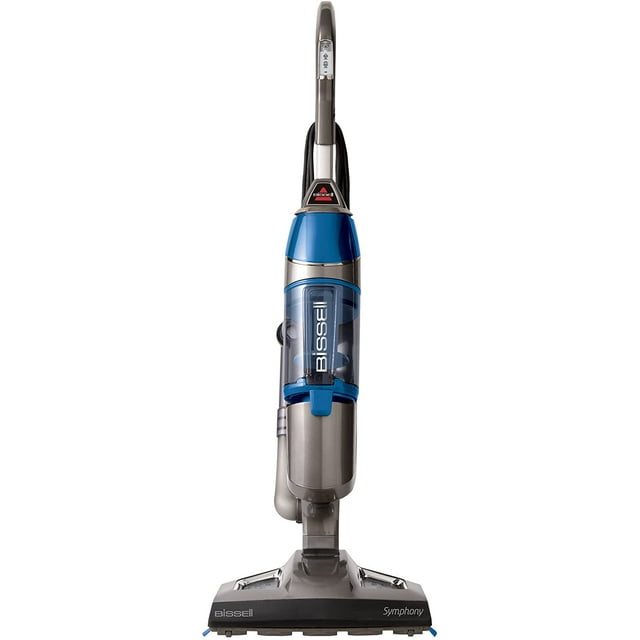 The fan-favorite Bissell Vac-and-Steam All-in-one is on sale for nearly $100 off.
Home Depot is offering Cyber Monday deals online and in stores now through 11/29, with up to 60% off on home appliances.
Best home products deals
Gordon Ramsay's favorite cookware brand is offering 50% off their excellent pan and pot sets for Cyber Monday 2023.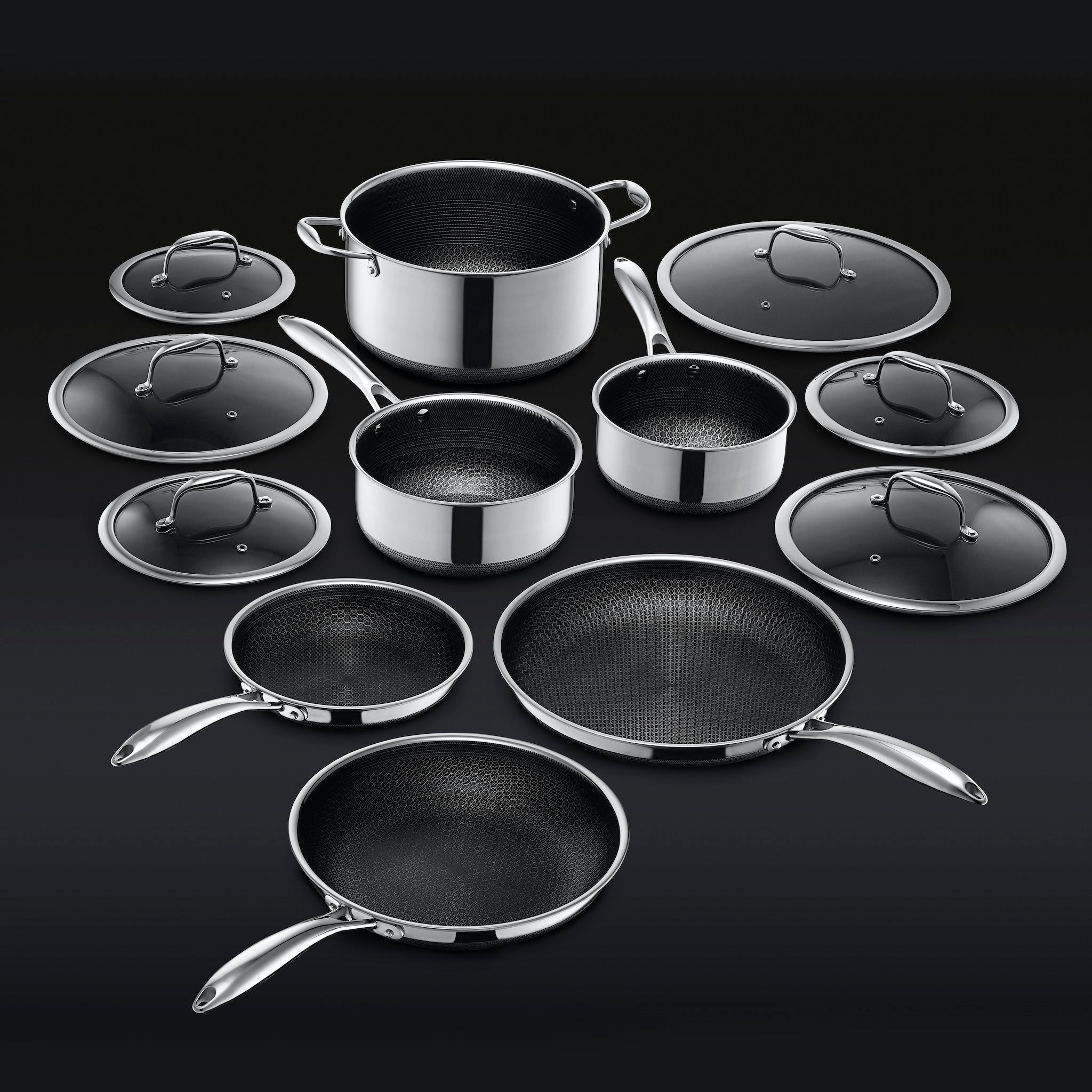 HexClad 12-piece Cookware Set
At 40% off, you could have Gordon Ramsey's favorite 12-piece cookware set for the lowest price ever.
Dyson deals are the best, with many of its revolutionary hair products and vacuums now on sale for up to 50%.
Dyson Supersonic Hair Dryer
Dyson's revolutionary Supersonic Hair Dryer is on sale for the first time this year – grab this excellent product for 25% off.
West Elm is giving 70% off on many of its best luxury furniture for extended Cyber Monday sales.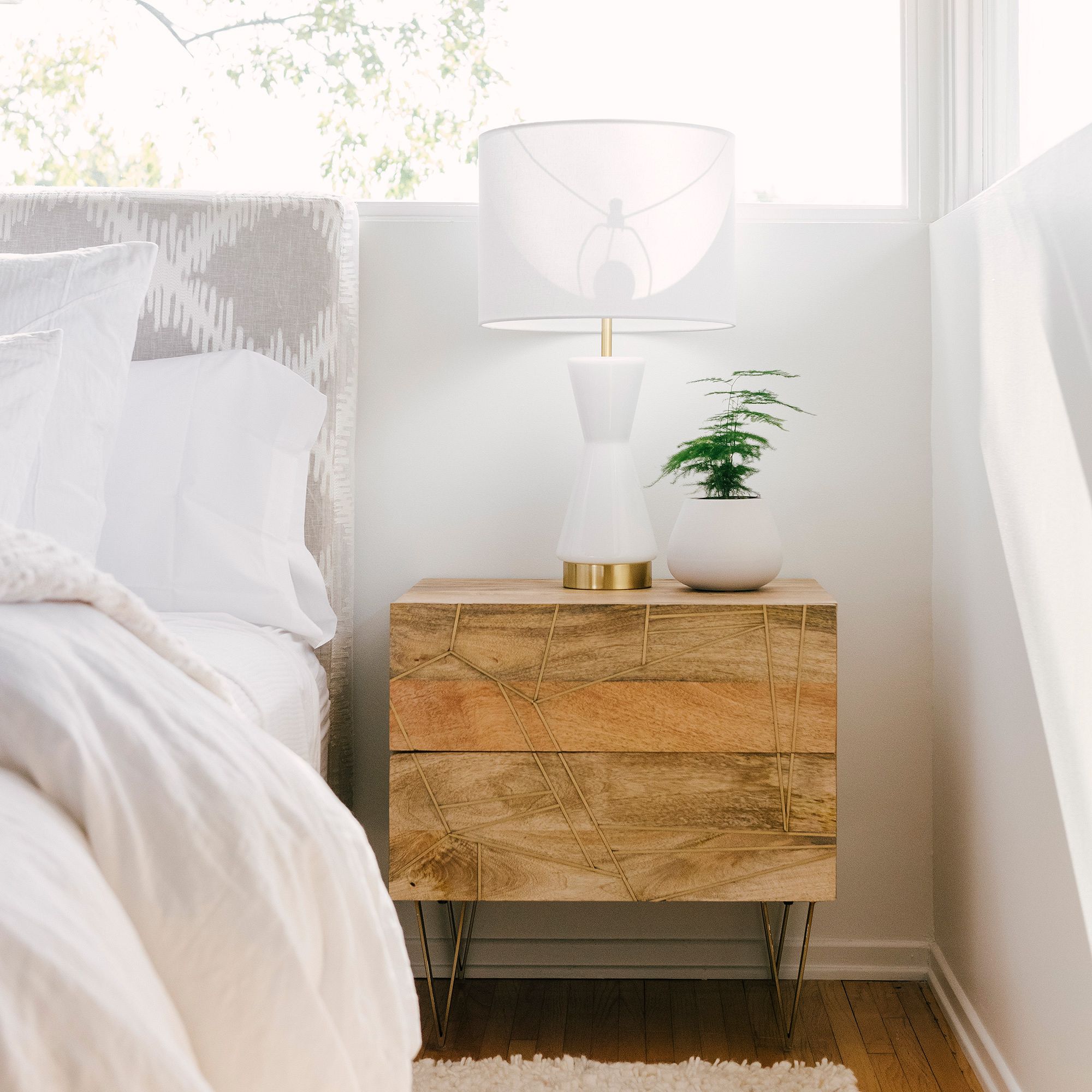 Roar & Rabbit Geo Inlay Nightstand
This beautiful nightstand is going for 30% off at West Elm.
Solo Stove is the best fire pit retailer on the market, so get their warmth for up to 40% off.
Secure some holiday warmth with the table top Mesa fire pit for 22% off.
Tech and entertainment
Take advantage of Hulu's amazing Black Friday deal for a limited time! Subscribe to the Hulu (With Ads) plan for 99 per month for one year, current regular monthly price after. Get this deal now by clicking here. Ends 11/28/23. Eligibility restrictions and terms apply.
Best jewelry, clothing and fashion deals
Crocs' Cyber Week sale are hosting sales up to 50%.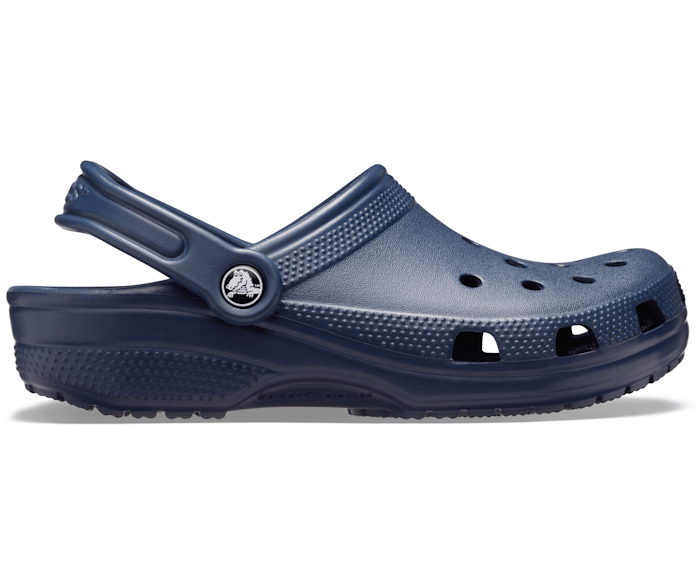 The Classic Clog is a classic for a reason at 25% off.
UNIQLO is having its only sale of the year, with amazing Cyber Week deals for your online shopping experience.
Nordstrom has Cyber Monday deals until midnight tonight, offering up to 82% off across all categories like Nike, UGG, Calvin Klein, Tory Burch and more.
The popular athleisure wear company has a number of great extended Cyber Monday finds, especially in their "We Made Too Much" page for the holiday shopping season.
Best haircare and cosmetics deals
Find deals from Ulta, Sephora and more.
Ulta's Cyber Monday sales are now live and ends Tuesday November 28th, with up to 50% select beauty products.
The Walt Disney Co. is the parent company of Hulu and this ABC station.
* By clicking on the featured links, visitors will leave Localish.com and be directed to third-party e-commerce sites that operate under different terms and privacy policies. Although we are sharing our personal opinions of these products with you, Localish is not endorsing these products. It has not performed product safety testing on any of these products, did not manufacture them, and is not selling, or distributing them and is not making any representations about the safety or caliber of these products. Prices and availability are subject to change from the date of publication.
16 Common Blogging Mistakes

Common blogging mistakes often derail even the most dedicated bloggers. From neglecting SEO strategies to ignoring audience engagement, these errors …

Source link