The Definitive Guide to Online Reputation Management
There are a lot of misconceptions about online reputation management. Some people think it's just social media monitoring, while others believe it has something to do with public relations, and still others have no idea the impact it can have on sales.
In this guide, I'll explain the role of online reputation management in today's digital age, explain why it matters, and outline 10 tips for improving and protecting your brand's online image.
Why Does Reputation Management Matter?
Just a few years ago, the internet was very different. Companies didn't engage customers, they just sold (or tried to sell) to a passive audience People could not express their voice in a powerful way, and the overall communication landscape was very "top down."
The situation has radically changed. Today, websites are no longer static brochures. User-generated content is a must. And regular interactions on social networks are vital to any business success.
No matter the size of your business, people are talking about you, including prospects, customers, clients, and their friends. They are tweeting about your latest product, leaving a comment on your blog, posting a Facebook update about their customer experience, and much more.
If you think you can skimp on reputation management, or if you think you can make it without taking into account people's voices, opinions, and reviews, think again.
Today's Brands Need to Be Transparent
One of the most important business commandments is "Be transparent." Opening up to criticism and feedback seems beneficial for companies that embrace this new communication mode with their audience.
What does being "transparent" mean? Here are some examples:
allowing employees to talk about products and services publicly
establishing a 1-to-1 communication channel
asking for feedback
not hiding criticism, and addressing it publicly
Easier said than done! Most small and medium sized companies do not invest much on communication, and they struggle with this concept. As a result, their efforts usually are incorrect or inconsistent.
Being transparent is risky. But in the long run, not being transparent is riskier.
Online Reputation Management "Failures"
Being open does not come without a price. If you and your brand accept feedback, customer opinions, and so on, you also must be ready to face them promptly.
Consider these scenarios:
What if your product/service sparks too much criticism?
What if your employees are not social media savvy?
What if your competitors take advantage of this?
These are just a few reasons you need to have a proper online reputation management plan in action before embarking on a transparency journey.
Here are three famous cases of reputation management failure in the digital era:
Dark Horse Café received a tweet criticizing their lack of electrical outlets for laptops. Their response was something like: "We are in the coffee business, not the office business. We have plenty of outlets to do what we need." Needless to say, defensive/aggressive behavior doesn't work in the online world. Many blogs reported the fact as a negative public relations case.
Nestlé received negative comments about their environmental practices a few years ago, and they did not address them. People started becoming aggressive and posted altered versions of the Nestlé logo, forcing the company to close its public page. Takeaway? Do not pretend people are not talking, and address criticism as soon as possible.
Amy's Baking Company fought fire with fire against a one-star internet review. Their insults against the reviewer eventually were picked up by the local news. Negative attention is not good publicity.
The lesson here? Pay attention to your online reputation and respond–kindly–to poor reviews. Don't let your ego get in the way of being professional. Remember, you aren't just responding to the person who left a review, you are showing everyone else online who your brand is.
The Key to Online Reputation Management: Listen To What People Are Saying About Your Brand
What are people saying about you? Good online reputation management is not just reacting well to what people say about you, your brand, or your products and services, but also about whether to react at all and, if so, when.
Sometimes a reaction is not necessary, and sometimes a reaction that is too late can cost you millions.
A proactive approach to the matter consists of monitoring your public reputation regularly, and not just when you come to know about a specific event to deal with.
How do you do this? By using social media monitoring tools that keep an ear on what people are saying about your brand.
Social media monitoring allows companies to gather public online content (from blog posts to tweets, from online reviews to Facebook updates), process it, and see whether something negative or positive is being said affecting their reputation.
Social media monitoring can be both DIY (Google Alert is an example of a free web monitoring tool accessible to anyone) and professional, depending on the size of the business involved.
Watch for Online Reputation Bombs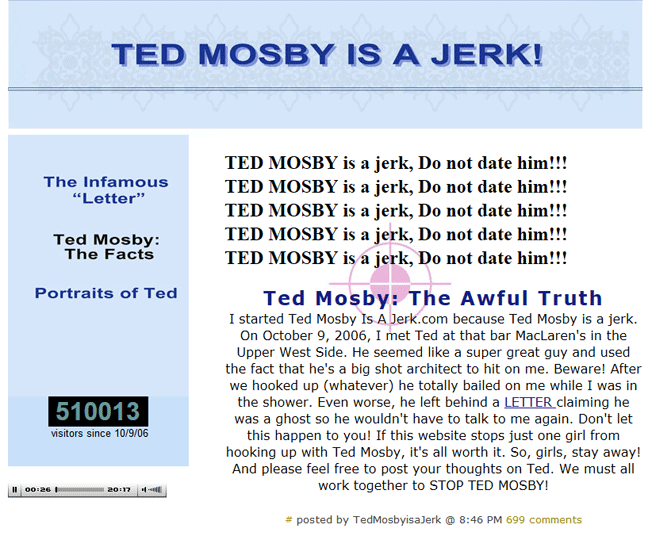 In the online reputation management scenario, companies should be aware of two types of harmful content. One is represented by complaints on social networks. They need to be addressed properly, but unless your company has serious problems, they do not pose a real challenge to your business.
The other is what I define as "online reputation bombs," which affect your reputation and sales long term and can severely damage a business. They are very powerful because, unlike social network content, they are prominent in search engine results.
What if someone Googles your brand name and finds defamatory content? Let's see what they are:
Negative Reviews: Review sites allow users to express their opinion on your brand. Did they like your service/product? Would they recommend it? Negative content can affect your sales, and addressing the criticism on the site may not be enough. Websites like Ripoff Report and Pissed Consumer provide the perfect platform for this kind of negative content.
Hate Sites: Some people go beyond simple negative reviews and create ad hoc websites with their opinions, some of them containing illegal content. So-called "hate sites" sometimes address companies and public figures with insults and false information. Needless to say, a search result like "The truth about NAMEOFYOURCOMPANY" or "NAME scam/rip off" will make your potential customers run away!
Negative Media Coverage: Phineas T. Barnum used to say "There's no such thing as bad publicity." That may be true for controversial public figures, but unfavorable TV, print, and online media coverage negatively impact companies and brands.
What do you do if your business is the victim of a smear campaign?
What To Do if Your Company is Subjected to an Online Reputation Smear Campaign
The first thing most companies wonder is "Can we call the cops?" I get it; being unfairly targeted feels illegal. But in most cases, online comments are not a legal matter.
Article 19 of The Universal Declaration of Human Rights states that:
"Everyone has the right to freedom of opinion and expression; this right includes freedom to hold opinions without interference and to seek, receive and impart information and ideas through any media and regardless of frontiers."
Everyone has the right to express their voice about your brand. There are, however, certain boundaries that need to be respected. Some of the negative content online actually is illegal. Why?
It uses defamatory language
It reports false information
It is aimed at damaging the company's reputation
How do you react to all of this? How do you defend yourself or your company from this kind of illegal behavior?
Depending on the scope of the problem, several paths can be pursued in order to restore your online reputation:
Aggressive SEO: Ranking on pages one or two of Google for your industry and brand name is one of the best ways to push down bad publicity. The first thing that you or your online reputation management company should do is devise a search marketing strategy that increases the ranking of positive content, owned by either you or third parties. The search engine game is too important to be ignored, and it is the first step in restoring your image.
Review Removal: Did a user claim something false about your company? Is that review clearly aimed at destroying your reputation rather than providing feedback? Does it contain improper language? Legal liaison and speed of reaction will make it possible to remove the negative review.
Online Investigations: In case of serious attacks on your brand image, it may be necessary to hire skilled online analysts to investigate untraceable threats and attackers via email tracing, data cross-indexing, and other information collection techniques. Cyber investigations are the definitive path to get to the bottom of the most difficult reputation management cases.
These strategies are only required in the most extreme cases. Most businesses can manage their online reputation by following these 10 tips.
10 Online Reputation Management Tips
Calling it "online reputation" really is redundant. Your online reputation is your reputation. In the digital era, nothing protects your brand from criticism. This is good from a freedom of speech perspective; bad if your company has been defamed and attacked.
To help you stay on top of your reputation, here are ten practical tips that sum up what we have covered in this guide. The world of brand reputation will change in the coming years, but following these simple tips will help you keep your name.
1. Become Well Respected
Trust is a perishable asset and it is hard to gain. Working to build respect work is more important than any other online reputation management commandment.
2. Be Radically Transparent
After years of hiding critics, McDonald's publicly forced egg suppliers to raise hens' living standards according to the People for the Ethical Treatment of Animals request.
Being transparent about shows you care about your customers and are willing to make changes when things go wrong.
3. Monitor What People Say About Your Brand
In addition to all the reasons to monitor your online reputation, social media monitoring also can increase sales. These days, lots of people ask questions via Twitter and Facebook because they evaluate whether or not they should buy from you. Showing you are responsive makes your brand look reliable.
4. React Quickly and Politely
In case of a customer complaint via Twitter, for example, a prompt and simple "Thanks for making us aware of the problem. We are working on it and will get back to you as soon as possible." is better than a late reply with more information.
5. Address Criticism
In 2009, Whole Foods CEO John Mackey wrote an op-ed on Obama healthcare reform, which caused a controversy among WF customers. Two days later, the company published a written statement recognizing there were "many opinions on this issue, including inside our own company" and invited people to share their opinion about the article and health care changes. They didn't just ignore it and hope it would go away; they addressed the issue head-on.
Responding to negative feedback shows you care and are working hard to fix any issues.
6. Pay Attention to Your Google Results
First impressions count, and we do judge many books by their cover. If the words "scam" and "rip off" are associated with your brand, then that is something you should worry about.
A strong SEO strategy is your best defense against negative press, reviews, and false reports.
7. Learn From Your Detractors
Criticism can be the chance to learn more about your audience and craft a better message in the future. Motrin's controversial "baby-wearing moms" commercial sparked a lot of criticism. It did not come from competitors or illegitimate attackers, but from people in Motrin's target audience who felt offended by their promotional content.
If the online responses to your brand are legitimate, it might be time to reconsider your marketing strategy or responses.
8. Attack Your Illegitimate Attackers
Sometimes we simply have to fight illegal behavior. In 2009, Domino's Pizza employees who posted disgusting videos of themselves playing with food were fired and arrested. Another example is people who post false information on the internet. Sometimes, if you don't sue them, they might do it again.
9. Learn From Your Mistakes
CORRECTION: @jmbergoglio is not the account of Jorge Mario Bergoglio. Our apologies.

— Boston.com News (@BostonDotCom) March 13, 2013
Sony certainly learned a reputation management lesson back in 2005. The company placed copy protection (XCD) on its CDs which created computer vulnerabilities that malware could exploit. Instead of being upfront about their mistake, Sony stonewalled criticism and lost millions in class-action lawsuits.
If you've made a misstep, own up to it and take action to fix the issue.
10. Ask For Help If Necessary
If your online reputation management efforts are not enough to protect or restore your brand image, you have the choice to request help from a professional. Working with an online marketing company or reputation management firm may be your only resort.
Time needed: 5 minutes.
Here are 10 tips to protect your online reputation management
Become Well Respected

Building and maintaining trust in your business can protect you from online smear campaigns.

Be Radically Transparent

Share the good — and the bad– about your company to build trust.

Monitor What People Say About Your Brand

You can't protect your reputation if you don't know what people are saying.

 React Quickly and Politely

A prompt "Thanks for making us aware of the problem. We are working on it and will get back to you as soon as possible." is better than a late reply with more information.

Address Criticism

Don't ignore criticism, responding quickly shows you care about your customers.

Pay Attention to Your Google Results

If the words "scam" or "ripoff" are associated with your brand, it is time to take action. A strong SEO strategy can protect your brand by pushing down negative feedback.

Learn From Your Detractors

Criticism can be the chance to learn more about your audience and craft a better message in the future.

. Attack Your Illegitimate Attacker

Sometimes, if you don't sue or push back against detractors, they might do it again.

Learn From Your Mistakes

If you've made a misstep, own up to it and take action to fix the issue.

Ask For Help If Necessary

If your online reputation management efforts are not enough to protect or restore your brand image, you have the choice to request help from a professional.
Conclusion
Managing your online reputation starts with listening to what your customers have to say and finding ways to connect with them. Replying to online criticism is crucial and building an SEO strategy is crucial, but it might not be enough to protect your brand from smear campaigns. In those cases, it might be time to get professional help.
What do you do to protect your online reputation?
See How My Agency Can Drive Massive Amounts of Traffic to Your Website
SEO – unlock massive amounts of SEO traffic. See real results.
Content Marketing – our team creates epic content that will get shared, get links, and attract traffic.
Paid Media – effective paid strategies with clear ROI.
3 Smart Bidding Strategies To Help You Get the Most Out of Your Google Ads
Now that we've officially settled into the new year, it's important to reiterate that among the most effective ways to promote your business are Google Ads. Not only do Google Ads increase your brand visibility, but they also make it easier for you to sell your services and products while generating more traffic to your website.
The thing about Google Ads, though, is that setting up (and running) a Google Ads campaign isn't easy – in fact, it's pretty beginner-unfriendly and time-consuming. And yet, statistically speaking, no platform does what Google Ads can do when it comes to audience engagement and outreach. Therefore, it will be beneficial to learn about and adopt some smart bidding strategies that can help you get the most out of your Google Ads.
To that end, let's check out a few different bidding strategies you can put behind your Google Ads campaigns, how these strategies can maximize the results of your Google Ads, and the biggest benefits of each strategy.
Smart bidding in Google Ads: what does it mean, anyway?
Before we cover the bidding strategies that can get the most out of your Google Ads, let's define what smart bidding means. Basically, it lets Google Ads optimize your bids for you. That doesn't mean that Google replaces you when you leverage smart bidding, but it does let you free up time otherwise spent on keeping track of the when, how, and how much when bidding on keywords.
The bidding market is simply too big – and changing too rapidly – for any one person to keep constant tabs on it. There are more than 5.5 billion searches that Google handles every day, and most of those searches are subject to behind-the-scenes auctions that determine which ads display based on certain searches, all in a particular order.
That's where smart bidding strategies come in: they're a type of automated bidding strategy to generate more conversions and bring in more money, increasing your profits and cash flow. Smart bidding is your way of letting Google Ads know what your goals are (a greater number of conversions, a goal cost per conversion, more revenue, or a better ROAS), after which Google checks what it's got on file for your current conversion data and then applies that data to the signals it gets from its auctions.
Types of smart bidding strategies
Now that you know what smart bidding in Google Ads is and why it's important, let's cover the best smart bidding strategies you can use to your advantage.
Maximize your conversions
The goal of this strategy is pretty straightforward: maximize your conversions and get the most out of your budget's allocation toward said conversions. Your conversions, be they a form submission, a customer transaction, or a simple phone call, are something valuable that you want to track and, of course, maximize.
The bottom line here is simply generating the greatest possible number of conversions for your budget. This strategy can potentially become costly, so remember to keep an eye on your cost-per-click and how well your spending is staying inside your budget.
If you want to be extra vigilant about keeping conversion costs in a comfy range, you can define a CPA goal for your maximize conversions strategy (assuming you've got this feature available).
Target cost per acquisition
The purpose behind this strategy is to meet or surpass your cost-per-acquisition objective that's tied to your daily budget. When it comes to this strategy, it's important to determine what your cost-per-acquisition goal is for the strategy you're pursuing.
In most cases, your target cost per acquisition goal will be similar to the 30-day average you've set for your Google Ads campaign. Even if this isn't going to be your end-all-be-all CPA goal, you'll want to use this as a starting point.
You'll have lots of success by simply leveraging target cost per acquisition on a campaign-by-campaign basis, but you can take this one step further by creating a single tCPA bid strategy that you share between every single one of your campaigns. This makes the most sense when running campaigns with identical CPA objectives. That's because you'll be engaging with a bidding strategy that's fortified with a lot of aggregate data from which Google's algorithm can draw, subsequently endowing all of your campaigns with some much-needed experience.
Maximize clicks
As its name implies, this strategy centers around ad optimization to gain as many clicks as possible based on your budget. We recommend using the maximize clicks strategy if you're trying to drive more traffic to your website. The best part? Getting this strategy off the ground is about as easy as it gets.
All you need to do to get started with maximizing clicks is settle on a maximum cost-per-click that you then earmark. Once that's done, you can decide how much money you want to shell out every time you pay for a bid. You don't actually even need to specify an amount per bid since Google will modify your bids for you to maximize your clicks automatically.
Picture this: you've got a website you're running and want to drive more traffic to it. You decide to set your maximum bid per click at $2.5. Google looks at your ad, adjusts it to $3, and automatically starts driving more clicks per ad (and more traffic to your site), all without ever going over the budget you set for your Google Ads campaign.
Conclusion
If you've been using manual bidding until now, you probably can't help but admit that you spend way too much time wrangling with it. There are plenty of other things you'd rather be – and should be – spending your time on. Plus, bids change so quickly that trying to keep up with them manually isn't even worth it anymore.
Thankfully, you've now got a better grasp on automated and smart bidding after having read through this article, and you're aware of some important options you have when it comes to strategies for automated bidding. Now's a good time to explore even more Google Ads bidding strategies and see which ones make the most sense when it comes to your unique and long-term business objectives. Settle on a strategy and then give it a whirl – you'll only know whether a strategy is right for you after you've tested it time and time again. Good luck!
Is Twitter Still a Thing for Content Marketers in 2023?
The world survived the first three months of Elon Musk's Twitter takeover.
But what are marketers doing now? Did your brand follow the shift Dennis Shiao made for his personal brand? As he recently shared, he switched his primary platform from Twitter to LinkedIn after the 2022 ownership change. (He still uses Twitter but posts less frequently.)
Are those brands that altered their strategy after the new ownership maintaining that plan? What impact do Twitter's service changes (think Twitter Blue subscriptions) have?
We took those questions to the marketing community. No big surprise? Most still use Twitter. But from there, their responses vary from doing nothing to moving away from the platform.
Lowest points
At the beginning of the Elon era, more than 500 big-name advertisers stopped buying from the platform. Some (like Amazon and Apple) resumed their buys before the end of 2022. Brand accounts' organic activity seems similar.
In November, Emplifi research found a 26% dip in organic posting behavior by U.S. and Canadian brands the week following a significant spike in the negative sentiment of an Elon tweet. But that drop in posting wasn't a one-time thing.
Kyle Wong, chief strategy officer at Emplifi, shares a longer analysis of well-known fast-food brands. When comparing December 2021 to December 2022 activity, the brands posted 74% less, and December was the least active month of 2022.
Fast-food brands posted 74% less on @Twitter in December 2022 than they did in December 2021, according to @emplifi_io analysis via @AnnGynn @CMIContent. Click To Tweet
When Emplifi analyzed brand accounts across industries (2,330 from U.S. and Canada and 6,991 elsewhere in the world), their weekly Twitter activity also fell to low points in November and December. But by the end of the year, their activity was inching up.
"While the percentage of brands posting weekly is on the rise once again, the number is still lower than the consistent posting seen in earlier months," Kyle says.
Quiet-quitting Twitter
Lacey Reichwald, marketing manager at Aha Media Group, says the company has been quiet-quitting Twitter for two months, simply monitoring and posting the occasional link. "It seems like the turmoil has settled down, but the overall impact of Twitter for brands has not recovered," she says.
@ahamediagroup quietly quit @Twitter for two months and saw their follower count go up, says Lacey Reichwald via @AnnGynn @CMIContent. Click To Tweet
She points to their firm's experience as a potential explanation. Though they haven't been posting, their follower count has gone up, and many of those new follower accounts don't seem relevant to their topic or botty. At the same time, Aha Media saw engagement and follows from active accounts in the customer segment drop.
Blue bonus
One change at Twitter has piqued some brands' interest in the platform, says Dan Gray, CEO of Vendry, a platform for helping companies find agency partners to help them scale.
"Now that getting a blue checkmark is as easy as paying a monthly fee, brands are seeing this as an opportunity to build thought leadership quickly," he says.
Though it remains to be seen if that strategy is viable in the long term, some companies, particularly those in the SaaS and tech space, are reallocating resources to energize their previously dormant accounts.
Automatic verification for @TwitterBlue subscribers led some brands to renew their interest in the platform, says Dan Gray of Vendry via @AnnGynn @CMIContent. Click To Tweet
These reenergized accounts also are seeing an increase in followers, though Dan says it's difficult to tell if it's an effect of the blue checkmark or their renewed emphasis on content. "Engagement is definitely up, and clients and agencies have both noted the algorithm seems to be favoring their content more," he says.
New horizon
Faizan Fahim, marketing manager at Breeze, is focused on the future. They're producing videos for small screens as part of their Twitter strategy. "We are guessing soon Elon Musk is going to turn Twitter into TikTok/YouTube to create more buzz," he says. "We would get the first moving advantage in our niche."
He's not the only one who thinks video is Twitter's next bet. Bradley Thompson, director of marketing at DigiHype Media and marketing professor at Conestoga College, thinks video content will be the next big thing. Until then, text remains king.
"The approach is the same, which is a focus on creating and sharing high-quality content relevant to the industry," Bradley says. "Until Twitter comes out with drastically new features, then marketing and managing brands on Twitter will remain the same.
James Coulter, digital marketing director at Sole Strategies, says, "Twitter definitely still has a space in the game. The question is can they keep it, or will they be phased out in favor of a more reliable platform."
Interestingly given the thoughts of Faizan and Bradley, James sees businesses turning to video as they limit their reliance on Twitter and diversify their social media platforms. They are now willing to invest in the resource-intensive format given the exploding popularity of TikTok, Instagram Reels, and other short-form video content.
"We've seen a really big push on getting vendors to help curate video content with the help of staff. Requesting so much media requires building a new (social media) infrastructure, but once the expectations and deliverables are in place, it quickly becomes engrained in the weekly workflow," James says.
What now
"We are waiting to see what happens before making any strong decisions," says Baruch Labunski, CEO at Rank Secure. But they aren't sitting idly by. "We've moved a lot of our social media efforts to other platforms while some of these things iron themselves out."
What is your brand doing with Twitter? Are you stepping up, stepping out, or standing still? I'd love to know. Please share in the comments.
Want more content marketing tips, insights, and examples?
Subscribe
 to workday or weekly emails from CMI.
HANDPICKED RELATED CONTENT:
Cover image by Joseph Kalinowski/Content Marketing Institute
45 Free Content Writing Tools to Love [for Writing, Editing & Content Creation]
Creating content isn't always a walk in the park. (In fact, it can sometimes feel more like trying to swim against the current.)
While other parts of business and marketing are becoming increasingly automated, content creation is still a very manual job. (more…)