How to Make Money Online: 10 Proven Ways to Make Money Online
For many, the Internet is the perfect opportunity to make a little extra cash. But there's more than one way to make money online, and some are faster and more accessible.
Today, look at how to make money online by examining 10 different business ideas, ventures and other entrepreneurial enterprises you can undertake.
1. Start affiliate marketing
Affiliate marketing is a great way to make money online, partially because it's so accessible. All you need is a blog and a handful of affiliate marketing agreements with known brands whose products and services you want to sell.
In a nutshell, with affiliate marketing, you write blog posts, then advertise or link to products that are part of your affiliate program. Each time one of your blog readers purchases after clicking to a product from one of your links, you'll get a commission for your effort.
Affiliate marketing is one of the top ways to make money if you are an online blogger or have a brand blog for your ecommerce store. While it's not always best for beginners, freelance writers with a knack for SEO can develop a robust income stream by partnering with high-quality brands and digital products.
Note that you can also use affiliate marketing as a great way to make some side income online to complement your other ecommerce income.
Remember, affiliate marketing is easier if you already have a loyal reader base for your blog. For this reason, while affiliate marketing doesn't cost a lot of money, it may take some time before you have enough people consuming your content to make it worthwhile.
Requirements: Computer, WordPress or other blog platform and an affiliate marketing partnership.
Time to earn money: 4+ weeks.
How to set up: Set up a blog, join an affiliate marketing program and write content that links to affiliate products.
2. Build a dropshipping business
Dropshipping is a unique business model where you partner with product suppliers, manufacturers and shipping companies. Here's how it works:
You advertise products a third party makes, like a product manufacturer, under your store brand. You can use a platform like Amazon to do this or practice dropshipping on your own ecommerce website.
When a customer orders a product, you send the order to a fulfillment specialist company, like a shipping company, to handle delivery and shipping.
You take home a percentage of the profits without having to store inventory, make products or do anything else.
It might sound too good to be true, but dropshipping is a viable business model and a great way to make money online. It's also a stellar way to make money online if you don't have the infrastructure to run a traditional ecommerce brand.
However, dropshipping requires you to have a brand and strike up partnerships with product suppliers. Be prepared to do a lot of research to see what products will be most profitable and worth your time to bring to the market.
Eventually, you can make extra cash and passive income through this "side hustle."
Requirements: Computer and research materials.
Time to earn money: 4+ weeks.
How to set up: Build a brand website, join a platform that allows dropshipping, get partnerships with product suppliers and fulfillment companies and sell products.
3. Do freelance work
Freelance work is more popular than ever, and for good reason. It's an excellent way to make some side income or work as a new full-time job.
If you have an in-demand skill set, like graphic design or freelance writing, you can potentially make enough money to pay for all of your bills and then some without having to work for a traditional company or agency.
Freelance work, however, does require you to hustle and get most of your clients using sites and mobile apps like Fiverr or Upwork. These freelance job boards have clients post jobs that they need to be completed.
You'll then compete with other freelancers to complete the required work. Many entrepreneurs start this business to earn extra income, but you can make money from home consistently this way.
At first, you may not earn a lot of money and you'll have to build up a reputation from scratch. But in time, and if you keep with it, you can become an in-demand freelancer and raise your prices, truly elevating your potential success to the next level.
Freelance work is rewarding and allows you to work on your own schedule without worrying about being "on the clock," too.
Requirements: Computer, specialized software, webcam and microphone.
Time to earn money: 24+ hours.
How to set up: Join freelance job boards, seek out clients and complete work.
Related: 9 New Ways to Make Money Online
4. Fill out online surveys
Online surveys are readily available and accessible on sites like Surveyjunkie and Swagbucks. On this site and others, you can complete online surveys for marketing brands and agencies seeking to take the public's pulse on various issues, like what kinds of products you enjoy and what your opinions are on certain topics.
Filling out online surveys often gives you small cash rewards (sometimes through gift cards). Through this work, you can earn money online slowly but surely — it's a great way to make some extra side cash while doing something else, like surfing the Internet or watching TV.
Some sites may have you test websites, complete tutorials or do small tasks other than answer survey questions.
Of course, you won't get rich by filling out online surveys. Still, this could be an excellent way to add to your gift card collection or make money semi-passively without wasting too much effort.
For the best results, research which survey companies and websites are available and what they pay you for your answers.
Requirements: Computer.
Time to earn money: 1+ hours.
How to set up: Join a survey site, answer surveys and get gift cards or cash.
5. Work as a virtual assistant
Virtual assistants are knowledgeable professionals who act as digital secretaries for CEOs, managers and others.
As a virtual assistant, you'll complete a wide range of different responsibilities and tasks, such as:
Assisting with scheduling.
Notifying your clients about appointments.
Organizing your clients' data or spreadsheets.
Speaking to customers (in some cases).
Data entry.
You can work as a virtual assistant with barely any set-up time and don't need a degree. However, depending on who you work for, you may need to be at your client's beck and call, which could limit your freedom and flexibility.
Still, working as a virtual assistant could be a stellar way to make money online, especially if you can't leave the house or otherwise cannot earn money in other ways. Many virtual assistants make decent part-time income.
As you build up your reputation and expand your clientele, you could also charge more money for your services.
Requirements: Computer, microphone and headset, webcam, Microsoft Office software and other software tools.
Time to earn money: Days to weeks.
How to set up: Make a resume, apply to virtual assistant positions, join a virtual assistant agency and start working.
Related: How to Make Money As a Virtual Assistant | Entrepreneur
6. Start a YouTube channel
YouTube offers creators a lot of potential, and many would-be creators and influencers have started their channels on this platform to earn money online.
Through YouTube, you can create video content in your chosen niche, ranging from entertainment to education and more.
Your YouTube channel can be whatever you like. That makes it a desirable choice for people who want to earn money online. Remember that you won't start earning money on YouTube until you have many views or subscribers.
The more views and subscribers you get, the more likely YouTube will place advertisements on your videos. The more ads that play, the more money you'll make from YouTube. You can also join advertising programs as you become more popular and build up a content audience.
In many ways, you can and should consider using YouTube to supplement your income if you already have an online brand through your entrepreneurial endeavors and your social media presence.
Requirements: Video camera, video editing software, YouTube account, experience in video making (a degree is helpful but not necessary).
Time to earn money: Weeks, if not months, at a minimum.
How to set up: Make a YouTube account, make videos, track metrics, create new videos, get subscribers and lots of views to make money.
Related: 8 Ways to Make Money Online Without Quitting Your Day Job
7. Become a social media influencer
Have a passion for chatting with people online and sharing the cool things you like? You could work as a social media influencer and make money online in no time. As a social media influencer, you'll post content on platforms like Instagram, Twitch, Facebook and TikTok.
But how exactly do you make money? Once you build up an audience base, you can advertise the products and services of marketing partners, such as brands whose products you already know and believe in.
Social media influencers are critical elements of most digital marketing strategies, so there's a lot of opportunity to work in this field.
Of course, it's easier to start being a social media influencer than it is to succeed as one. To succeed, you'll need to spend plenty of time building up your audience base and developing a brand reputation as being authentic. Don't expect to earn money quickly this way, but it can be a valuable side opportunity over time.
Requirements: Social media profiles, brand and marketing experience.
Time to earn money: Weeks at minimum.
How to set up: Join social media platforms, start advertising and join partnerships with brands.
Related: 5 Ways to Identify Influencers Worth Your Brand's Time and Money
8. Try online tutoring
What if you like sharing the knowledge you've built up over time? You don't have to become an official teacher. Indeed, you can try online tutoring to make money over the Internet instead.
As an online tutor, you'll work with parents and their kids to teach them valuable subjects. In particular, English as a second language is a very in-demand online tutoring niche — many kids from countries where English is not a primary language need to learn it for business or college opportunities.
If you have a degree in teaching, you'll find it easier to get clients as an online tutor, plus make the maximum amount of money possible.
Like with many freelance gigs, as you complete jobs, you'll build up a reputation and be able to use that to increase your tutoring rates. Online tutoring is flexible and can be an excellent way to do something very worthwhile with your time.
Once you're known enough, you can make your own website and create on-demand online courses, making even more extra money in the process.
Requirements: Teaching degree or degree in the subject you wish to teach, webcam, microphone and educational software.
Time to earn money: Weeks at minimum.
How to set up: Have teaching experience, then join online teaching sites to post your resume and experience to attract new clients and students.
9. Run a podcast
Podcasting is a popular means to earn money online, particularly for those who already have brands or a lot of followers of their online stores, blogs or other content. When you run a podcast, you can interview interesting people and talk to your followers about topics you know about.
Podcasting is a very open-ended field. In most cases, you'll earn money by hosting your podcast for free but striking up advertising deals with other brands. Then you'll have commercials in the middle of your show, similar to traditional radio shows.
Naturally, this requires you to build up a good audience base so that it's worthwhile for marketers to pay you money to have their commercials on your podcast. Still, this is a potentially excellent source of side income. If your podcast becomes profitable enough, you can even make it one of your primary sources of income.
Requirements: Podcast software, microphone, script, website and hosting platform.
Time to earn money: Months in most cases.
How to set up: Come up with a podcast idea, have a brand or following, make podcast episodes and strike up advertising deals with marketers.
Related: 7 Realistic Ways to Make Money Online
10. Start an online store
You should consider setting up your own ecommerce store to make the big bucks. When you start an online store, you can decide what and who you sell to. Of course, this takes a lot of effort, but it could be an excellent way to achieve your entrepreneurial ambitions in the long term.
Running an online store takes start-up cash and a website, of course. If you don't have either of those, you'll need to acquire them, along with a business plan, a stellar business idea and potentially even staff. From there, running an online business is similar to running a retail business in many vital ways.
With an internet connection and a passion for starting a small business, you can start making an online store on Etsy, Shopify, eBay, Facebook Marketplace and even Craigslist.
Get a unique domain name and make an AdSense account so you can begin marketing. Your startup can eventually make a lot of money, especially as you get referrals from other satisfied customers.
Requirements: Online storefront, business experience, products and business plan.
Time to earn money: Months in most cases.
How to set up: Come up with a business idea, build an online website or hire someone to do it for you, make your products, advertise products and build your brand.
Start making money online today
Whether you want to realize your entrepreneurial dreams or earn some side cash, there's always a way to make money online. Consider trying one or several of these ideas soon.
If you want to learn more about side hustles and other financial topics, check out Entrepeneur's other articles for more information.
5+ High-Earning High-Ticket Affiliate Marketing Programs
Plus, How I earn full-time income on part-time hoursContinue reading on ILLUMINATION »

Source link
Best deals this week: Get up to 40% off brands like Xbox, Hydro Flask, KitchenAid
By
Chi Tran
Friday, December 1, 2023 5:33PM
As a participant in multiple affiliate marketing programs, Localish will earn a commission for certain purchases. See full disclaimer below*
Christmas is coming, and with that comes some great weekly sales for your holiday and Christmas gift shopping. Below, we've rounded up the five best deals you can shop for right now. Like all sales, the discounted rates mentioned below may go up at any time, so make sure to fill your carts up soon before they expire. Each deal is also vetted by our team of deal experts, so you know the products you're buying are either top-rated, staff favorites or from a brand we trust.
Best deals of the week
Anker Soundcore 2 Portable Bluetooth Speaker
Highly affordable yet mightily powerful, the Anker Soundcore 2 will solve all of your speaker needs without breaking the bank.
KitchenAid Ultra Power Hand Mixer
One of the bestselling products during Amazon's Black Friday week, the KitchenAid Ultra Power Hand Mixer is currently still on sale for all your baking and whisking needs.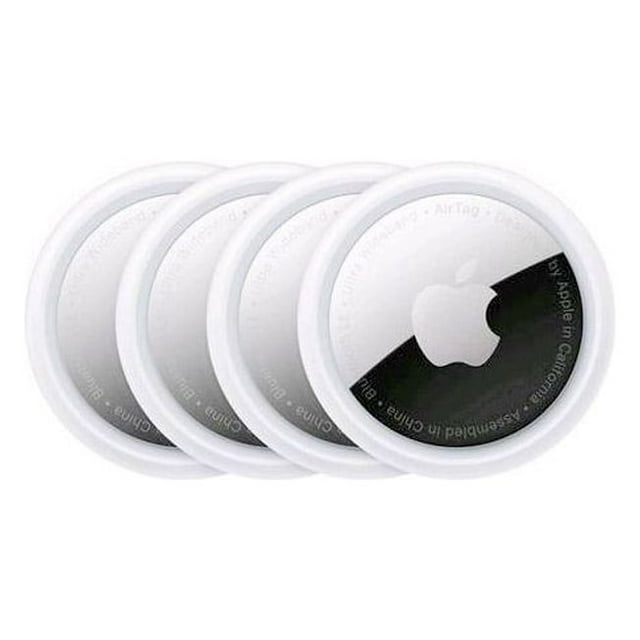 This amazing value deal for the 4-pack AirTag is perfect for the family to keep track of all their belongings.
The Hydro Flask stainless steel is on sale for all your water needs throughout the holidays.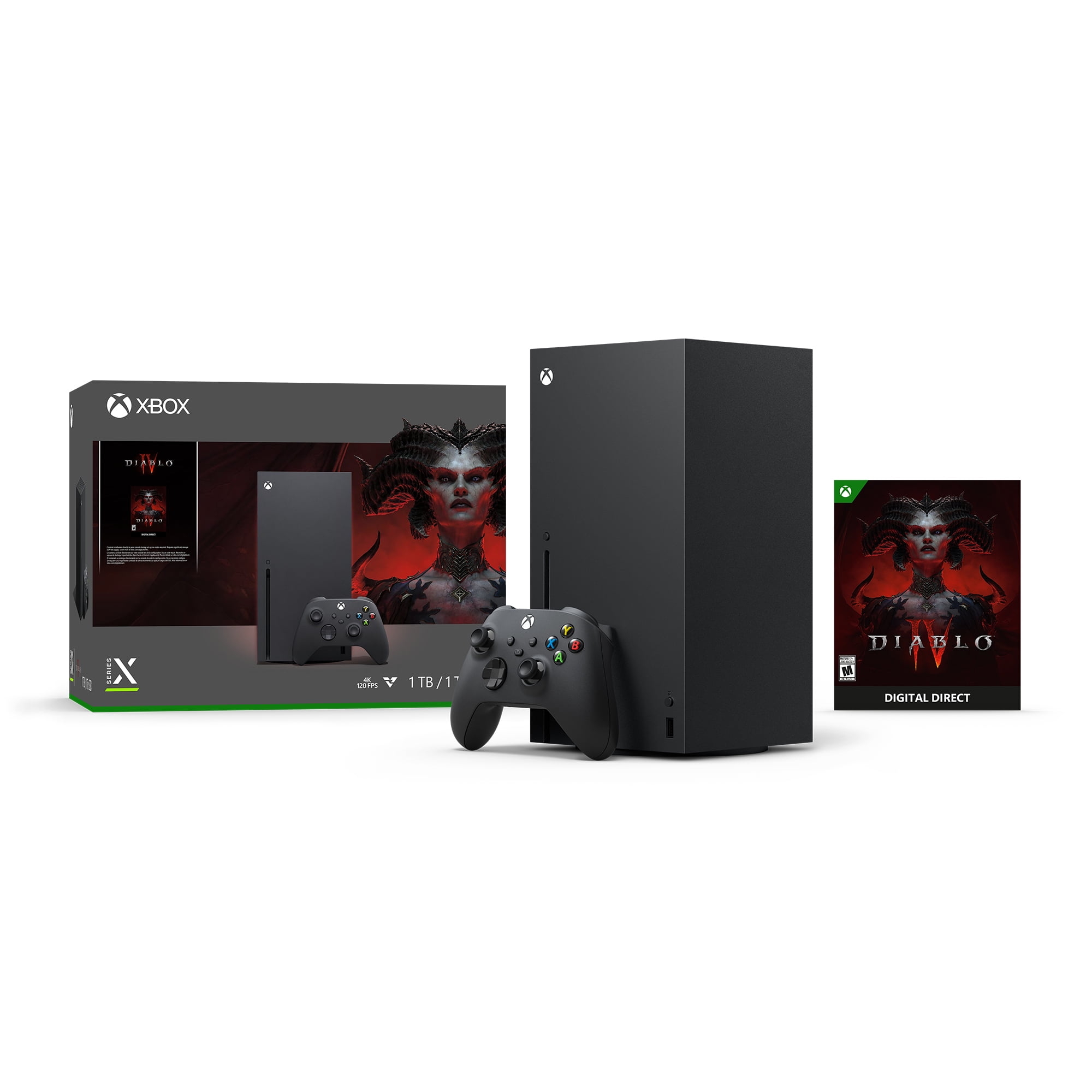 Xbox Series X – Diablo IV Bundle
The Xbox Series X Diablo IV Bundle is one of the bestselling Walmart items this past week, so get your bundle at its lowest price just in time for the holiday season.
By clicking on the featured links, visitors will leave Localish.com and be directed to third-party e-commerce sites that operate under different terms and privacy policies. Although we are sharing our personal opinions of these products with you, Localish is not endorsing these products. It has not performed product safety testing on any of these products, did not manufacture them, and is not selling, or distributing them and is not making any representations about the safety or caliber of these products. Prices and availability are subject to change from the date of publication.
Copyright © 2023 WLS-TV. All Rights Reserved.
With Its Novel Affiliate Model, The Sporting News Bets on Lifetime Value
Sports publisher The Sporting News raised $15 million in Series A funding in September, in large part because of the unique affiliate marketing model it employs.
The company, like a growing number of sports media newsrooms, generates revenue from referring its readers to sportsbooks and gambling operators. 
But unlike traditional affiliate models—where retailers like Amazon pay publishers like Wirecutter on a cost-per-acquisition basis each time a customer makes a purchase—The Sporting News uses a revenue-share structure, meaning that it receives a percentage of the lifetime value of the new customers it sends to gambling operators.
"When it comes to delivering a customer to a platform with a longer use case, it is short-sighted to take a one-time fee," The Sporting News CEO Rich Routman said. "If I send someone to a streaming platform, and they spend $10 a month for five years, why would I take a $20 bounty? I'll take $2 a month for five years."
The model enables The Sporting News to act more as a long-term partner to the sportsbooks it works with, sharing in their successes by generating revenue when their referrals spend money. This year, the sports-betting industry in the U.S. is projected to generate $7.62 billion in revenue, according to Statista.
Interest in this kind of model has risen as publishers look to diversify their revenue streams.
While affiliate marketing and commerce are critical in these efforts, they are challenging because publishers have to stack up thousands—if not millions—of individual purchases to make the operation worthwhile. 
But revenue-share models let publishers generate recurring income from the customers they generate while placing the onus on them to source quality referrals—a dynamic similar to performance advertising.
Potential in other publishing sectors
The revenue-share model is commonplace in Europe, where the sports-betting market is more mature. The Dutch firm Better Collective, for instance, projects 2023 revenues of $345 million, according to company filings.
But it's rarer in the U.S., where gambling on sporting events became legal federally just five years ago. So far, only sports publishers have embraced the model, as it functions best in industries in which customers have high lifetime values.
But there is no technical reason why it wouldn't suit other media companies with similar market dynamics, such as software sales or subscription services, said Bryce Widelitz, vice president of publisher innovation at partnerships management platform impact.com.