11 Steps To Success Online in 2023
Collaborating with influencers is the fast track to online marketplace success!
Businesses with an online presence must up their game.
ENTER THE INFLUENCERS!
Successful influencer collaborations grab more market exposure, brand awareness, and sales than traditional advertising.
Plus, influencers provide positive social proof.
Sounds perfect? It is, and we will show you exactly how to do it!
Preview of the highlights:
Define Your Objectives
Set Your Budget
Pick the Right Platform
Find Potential Influencers to Collaborate With
Formalize the Agreement
Track Performance
Let's get started!
Collaborating with Influencers: How To Guide
Follow our step-by-step guide here for successful influencer collaborations.
1. Choose Between Influencer Types
Influencers target different audiences. Deciding which social media influencer is best for you depends on your budget. According to USA Today, the common standard is $100 per 10,000 followers for a sponsored post.
Here are the main influencer types based on target market size.
Grab the Niche Market
Nano– (<10k followers) and micro-influencers (10-75k followers) have specific topics and dedicated followers. These influencers have a locked-in market that takes their endorsements to heart.
If you have a specialized product/service, these are the influencers for you. These influencers are the lowest cost-wise and more likely to review product samples free of charge.
In an article by Andrew Macarthy, Instagram cash payments range between $10 to $500 per post. YouTube influencers cost $20-$1,000 per post, and you will pay around $500 per 24-hour campaign for Snapchat influencers.
Seize Specialized Markets
Affinity influencers and bloggers cater to special interest groups with 50,000+ followers.
For example, in the healthy food niche, one of these influencers will net you a target market, not just in your location but nationwide.
A post costs $500 to $5,000.
Go Global with Mega Influencers
Mainstream social media influencers are the stars of their particular platforms and can turn any trend viral. They have a minimum of 500k followers.
With global reach, these influencers are for a business that plans market domination on a large scale.
For example, Prime, the latest drink sensation, was the brainchild of influencers Logan Paul and KSI. According to Bleacher Report, Prime made over $250 million in its first year.
These influencers charge from $10,000 up per post.
2. Define Your Objectives
Defining your goals is the first step. Do you want brand exposure, more sales, or to launch a new product?
Use these goals to define your objectives.
These are measurable. Instead of aiming for increased brand awareness, set an objective like "increase brand reach by 20% within three months" or "generate 500 leads in one month".
Key Performance Indicators (KPIs) measure that you are on the right track. These have a minimum acceptable amount for achieving your goals.
Here are some examples:
Goal – more website exposure.
Objective – drive website traffic up by 30% over two months.
KPIs –  click-through rates or conversion rates. The acceptable minimum would be a 30% increase, anything over that means your objective has been achieved, and you can move on.
Goal – get the brand noticed.
Objective – a brand awareness campaign that grabs 30% more followers or shares on social media. This will take 3 – 6 months.
KPIs – follower growth, impressions, reach, or social-media mentions. If these metrics are above the 30% increase minimum, all is good.
How Long Will It Take?
According to LinkedIn, the timeline varies across platforms.
For product launches:
Instagram may take 1-4 weeks
TikTok 1-2 weeks
YouTube 1-2 weeks
Brand awareness goals take longer:
Instagram 1-3 months
TikTok 2-4 weeks
YouTube 1-3 months
Between one and three months, you can expect initial traction, audience engagement, and measurable progress. This phase is for working out what content works best.
At the six-month mark, there will be a deeper audience connection, increased brand recognition, and a growing customer base. This is the time to optimize your campaign message.
Naturally, if your campaign goes viral, all your goals are achieved virtually overnight!
3. Set Your Budget
Budget costs vary wildly depending on the type of influencer collaboration. A once-off post may involve giving away products or cash. For anything more, other factors come in.
Points to consider:
Duration of the influencer collaboration. Is it a one-time sponsored post, a week-long exposure, or an ongoing campaign that may last months? For a nano-influencer, it may just be samples. For an affinity influencer, with an average of $250/post, Considering a weekly frequency of 5 posts, a week's worth of exposure is $1,250.
Assess content creation costs. Include the price of samples provided or if the influencer provides customized creations. According to Statista, Instagram nano-influencers charge $ 20- $100 on average per video, and micro and affinity influencers will cost you up to $ 2,500. Prices are slightly lower for TikTok and marginally higher for YouTube.
Factor in the cost of giveaway prizes.
If you want the influencer to work exclusively with your brand during the campaign, prepare for an exclusivity fee. For example, if a social media influencer charges $500 for a post and social shares, a 3-month exclusivity fee would be $500 x 3.
Check out the stats on influencer marketing platforms. These detail the influencer's demographics, engagement rates, and estimated pricing. Some influencers provide pricing information on their social media bios.
4. Pick the Right Platform
Do you understand your target market?
Knowing details – age, location, interests, behaviors, etc. helps you find the platform where they spend their time.
Check the demographics for the different platforms. For instance, around 32% of Instagram users are 18-24 years old. Around 23.5% of Facebook users are 25-34.
Consider user behavior. Look beyond demographics – consider the platform's culture/user behavior.
Some platforms are better for visual content (e.g., Instagram and TikTok), while others excel at longer-form (e.g., YouTube and blogs).
5. Find Potential Influencers to Collaborate With
Some services only help you find a partner and others set up the influencer marketing relationship or manage it.
Influencer marketing platforms provide databases of influencers. Search based on criteria such as niche, audience size, location, and engagement rate. Examples are Upfluence, AspireIQ, and Tribe.
NinjaOutreach allows you to do even more once you have found the right influencer in their huge database. You can manage your outreach campaigns using their CRM to track negotiations and contracts.
Influencer marketing agencies simplify finding and collaborating with influencers. They match you to a creator. They can also guide influencer campaigns.
Here are examples of influencer marketing agencies: Viral Nation and Obviously.
Online directories and databases are where you find lists of influencers from various industries.
They provide detailed profiles and contact information for influencers so you can reach out directly. Examples include Influence.co, Social Blade, and Grin.
6. Check Influencer Performance
Before contacting your potential partner, check their track record. Here are some options:
Explore the influencer's social media accounts. Look for sponsored posts that indicate previous brand collaborations. Influencers disclose these partnerships by using hashtags like #sponsored, #ad, or #collab. 
Conduct a general search using the influencer's username with keywords like "past collaborations" or "brand partnerships." 
Examine the influencer's engagement metrics, such as likes, comments, shares, and overall engagement rates. 
Contact businesses that have previously collaborated with the influencer. Inquire about the influencer's professionalism and results achieved. This provides insights into the influencer's reliability, communication, and effectiveness.
Some influencers have case studies on their websites. Look for strategies employed and the outcomes achieved.
Easiest of all, some influencer directories and platforms provide information about an influencer's previous collaborations and brand associations. 
7. Choose the Type of Collaboration
The best collab depends on your objectives, budget, and timeline.
Quick guide:
For a once-off collaboration, many creators prefer cash. Smaller influencers may accept product samples. Some may ask for payment for the review; others may review your product free of charge.
Online competitions are a good tactic. The influencer will get followers to like predefined posts or a site, and subscribe.
Affiliate marketing is an option where your influencer gets a commission for sales.
Sponsored Content: you sponsor a blog post that the influencer dedicates to your brand. The influencer shares info about your brand/product and a link.
Working With a Brand Ambassador
Choose wisely because it is a long-term relationship!
Brand ambassadors represent your company on social media. Creators may attend events or do a set number of posts monthly.
They will not partner with a competitor.
Want to find out more about the difference between influencers and brand ambassadors? Read our article dedicated to the topic: Ambassador vs Influencer.
8. Select an Influencer
Ready to make contact? Remember – it is easy to change an influencer partnership, but you cannot change a brand ambassador every six months.
Select the best platform and find influencers whose target audience aligns with your market. Ask yourself: Do they have a strong engagement rate with their followers? Will their style fit your brand? Is this the influencer marketing style you want?
If you already love an influencer, you are halfway there. Confirm your choice with these points:
Reach and engagement
Content quality
Past performance metrics and collaborations.
Influencer sorted, now to make things official.
9. Formalize the Agreement
You want results in real life and on social media. If you are planning long-term influencer collaboration, consider a trial period of between one and three months.
Everything should be discussed, finalized, and formalized in a written contract. Cover these elements:
Campaign objectives. Communicate the exact results you want from the collaboration.
Confirm your influencer's content creation. Include CTAs and features like logos.
Agree on social media channels. An Instagram influencer has a different target audience than a Tik-Tokker. The influencer marketplace is all about brand visibility.
Finalize when and on which platforms post(s) appear. Frequency and timing make an effective influencer marketing campaign.
Decide which hashtags will increase visibility and tracking. They can be business hashtags, campaign-specific, or audience-related.
FTC guidelines and disclosures. Ensure you stay on the legal side regarding influencer marketing. There must be a clear disclosure of the relationship. 
If applicable, have the influencer agree to exclusive collaboration.
Compensation and deliverables. Specify expectations, payments, and result measurements.
You can find more information in our Influencer Contracts article.
Different Compensation Types
Payments can work in several ways:
Pay per post – pay for each content piece created.
Cost per engagement – based on engagement level (likes, comments, shares).
Affiliate marketing.
Give influencers your products/services instead of cash.
Successfully collaborating with influencers can be simple.
Is there a way to check how well influencer marketing is working? Glad you asked because, yes, there is!
10. Track Performance
Tracking the performance measures your influencer collaboration's effectiveness. This is how to do it.
A social media platform provides built-in analytics. These tools offer data on engagement, reach, and follower growth.
Check sentiment analysis from feedback received on the influencer's posts.
Use customized tracking links or UTM parameters to track click-throughs and conversions generated from an influencer's content. These bits of code are added to the URLs of website links or marketing campaigns. Sites like Moz and HubSpot give detailed instructions. Google Analytics Help Center has step-by-step guides.
Request regular reports from the influencer that give performance metrics and suggestions.
How to Work Out ROI
Assign a monetary value to goals. For example, if your goal is to generate sales, calculate the average revenue generated from each sale. Now you can quantify the campaign's impact.
Record all expenses from the influencer campaign, including influencer fees, content creation costs, giveaways, and any additional costs.
To calculate the ROI, use this formula:
ROI = (Net Profit / Campaign Costs) x 100
Net Profit = Total revenue generated from the campaign – Campaign costs
If your Net Profit is $1,000, and the campaign cost $600:
ROI = ($1,000 / $600) x 100 = ($1.66) x 100 = 166.66%.
In other words, you earn $1.66 for every $1 spent on your campaign.
The ROI percentage indicates the return on your investment.
If you are running several campaigns, use this handy ROI calculator.
What can you get?
According to Influencer Marketing Hub's Benchmark Report, businesses see an average return of $5.78 for every $1 spent on influencer marketing campaigns. Other studies show that 13% of businesses get $20+ for every $1 spent. 70% make $2+, the rest break even, with the lowest not earning at all.
83% of companies consider the Earned Media Value (the estimated amount of all exposure generated from third parties) a good measure of the ROI.
Izea found that influencer marketing can generate as much as 11x the ROI of traditional digital marketing methods.
However you look at it, it is a significant return!
11. Deal With Relationship Issues
Like all relationships, influencer collaborations need attention. Sometimes, everything works. Other times, not so much. The big question is – is it over?
Here is what to do when it is a case of "It's not me – it's you!"
Rewriting the Agreement
If expectations are not met, reconsider your relationship.
If the creator is great, but they have not met the required influencer marketing results, it is decision time. Renegotiate the contract to continue working together.
They may lower their rates or offer more services. If it does not work out, consider offering an affiliate partnership.
When it's Time to Break Up
What if the influencer doesn't work out?
Time to look elsewhere. Breaking up with your creator can be civilized.
No one wants to be labeled the bad guy, especially on social media. Be polite. Do it in person if possible.
Make it about business, not about them. For example, a budget constraint or business goals have changed.
Express gratitude and acknowledge their work. A breakup is easier to handle when done sensitively.
If you have unfinished work, a transition plan that allows them a graceful exit is essential.
Be professional at all times. Ending a relationship with respect leaves you with a positive reputation.
A Real-life Example of Collaborating with Influencers
Many online sites, like Everything PR and Qoints, were blown away when a major brand had huge success with a micro-influencer campaign.
Google used two Instagram micro-influencers, The Sorry Girls (less than 100,000 followers), to focus on their new Pixelbook laptop. It was a simple giveaway on a single sponsored post.
The post earned 11,137 likes and nearly 8,000 comments, which is an engagement rate of nearly 60% – in 1 week! (They posted on 28 November, and the giveaway ran until December 5th.)
This high engagement rate is exactly why big brands are refocusing their influencer strategies. Smaller influencers offer lower costs, higher engagement rates, and, most importantly, a better ROI.
The Final Word on Collaborating with Influencers
Global influencer marketing spending is predicted to reach 21.1 billion dollars this year.
With influencers guiding the purchasing power of millions of followers, you should take advantage. A relatively small outlay and a well-crafted relationship can get a massive ROI.
The hashtag #TikTokMadeMeBuyIt already has over 63 billion views, so there is no doubt that influencer marketing works.
Ready to go viral? Decide what you want, choose the right influencer, and care for the relationship.
Collaborating with influencers will unlock your brand's full potential. See you online!
Cyber Monday 2023: The best extended deals from Amazon, Walmart, Best Buy, Apple and more
As a participant in multiple affiliate marketing programs, Localish will earn a commission for certain purchases. See full disclaimer below*
There is still time for Cyber Monday savings. If you didn't have time to pick stuff up on Cyber Monday, don't worry as many of your favorite brands still have extended Cyber Monday sales. Here is every major brand's extended Cyber Monday and Black Friday 2023 sales that you need to know. Check out best Cyber Monday deals under $100 and best Cyber Monday deals on Amazon.
Deals from top retailers
Amazon's Cyber Monday event has ended, but there's still time for holiday shopping with sales up to 71% on all things tech, household appliances and more.
This is your last chance to get the Apple Airpods 2nd Gen for under $100.
The most powerful Beats headphones yet, the Studio Pro is on sale for more than 50%.
Hisense 58-Inch ULED 4K Smart Fire TV
The crisp Hisense TV is on sale for 41% off.
Walmart's Cyber Monday Deals is live until supplies last, with massive sales on items from Dyson, Sony, Apple and more.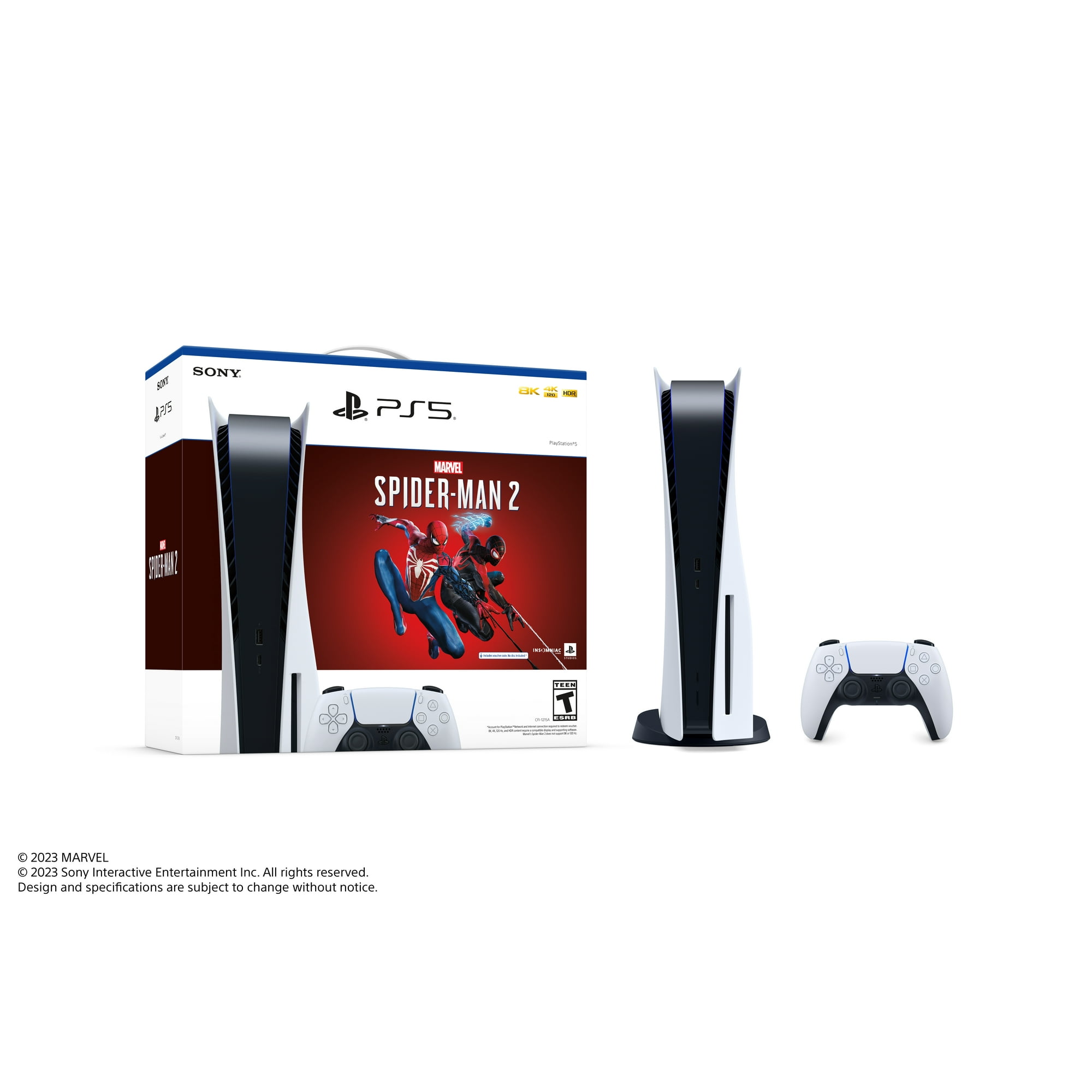 PlayStation 5 Spider-Man 2 Bundle
The PS5 bundle comes with the hit Marvel's Spider-Man 2 disc for 10% off.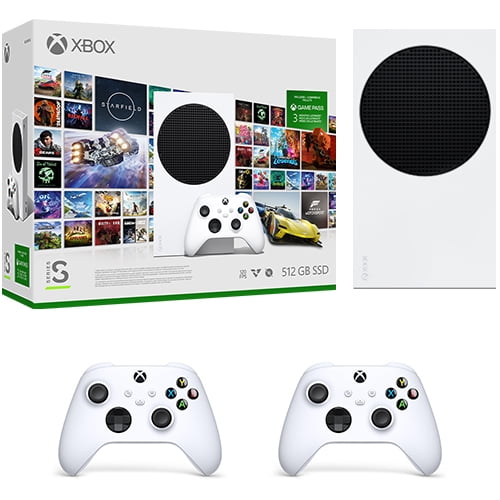 The Xbox Series S bundle comes with an additional Xbox controller and a 3-month Game Pass subscription.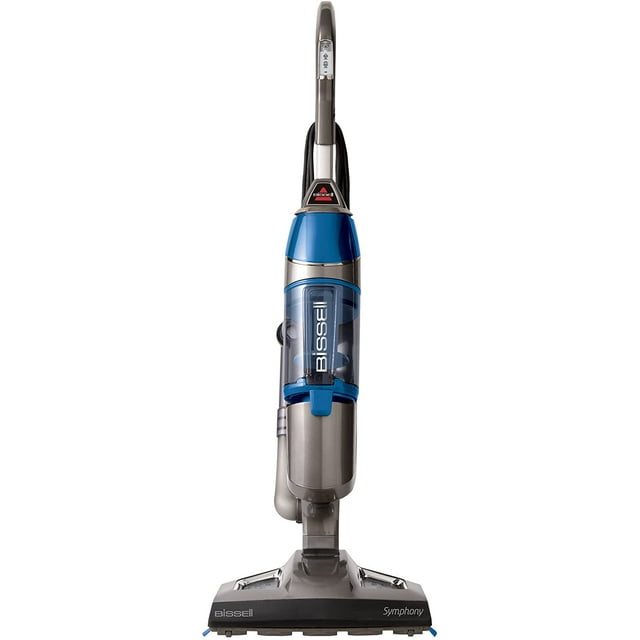 The fan-favorite Bissell Vac-and-Steam All-in-one is on sale for nearly $100 off.
Home Depot is offering Cyber Monday deals online and in stores now through 11/29, with up to 60% off on home appliances.
Best home products deals
Gordon Ramsay's favorite cookware brand is offering 50% off their excellent pan and pot sets for Cyber Monday 2023.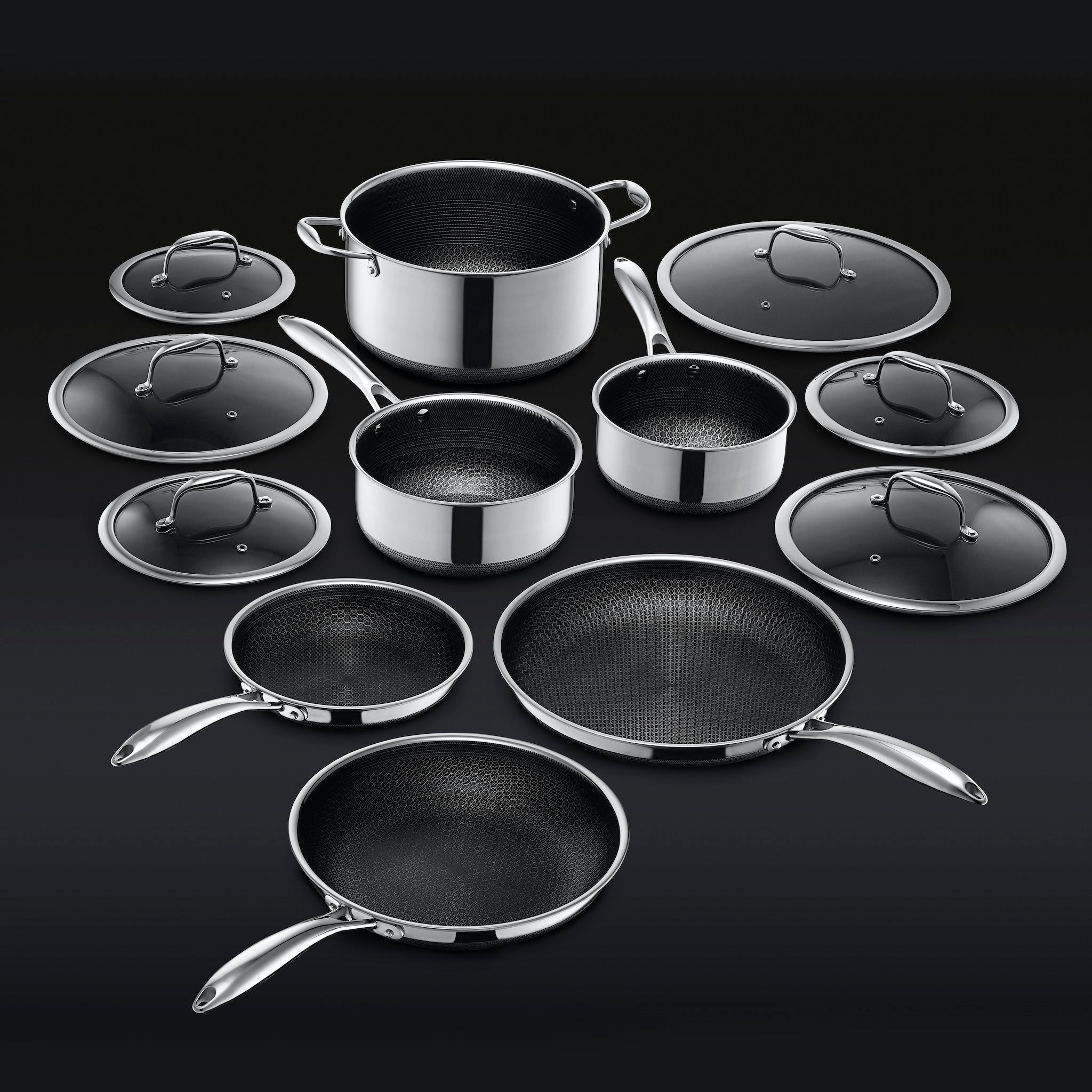 HexClad 12-piece Cookware Set
At 40% off, you could have Gordon Ramsey's favorite 12-piece cookware set for the lowest price ever.
Dyson deals are the best, with many of its revolutionary hair products and vacuums now on sale for up to 50%.
Dyson Supersonic Hair Dryer
Dyson's revolutionary Supersonic Hair Dryer is on sale for the first time this year – grab this excellent product for 25% off.
West Elm is giving 70% off on many of its best luxury furniture for extended Cyber Monday sales.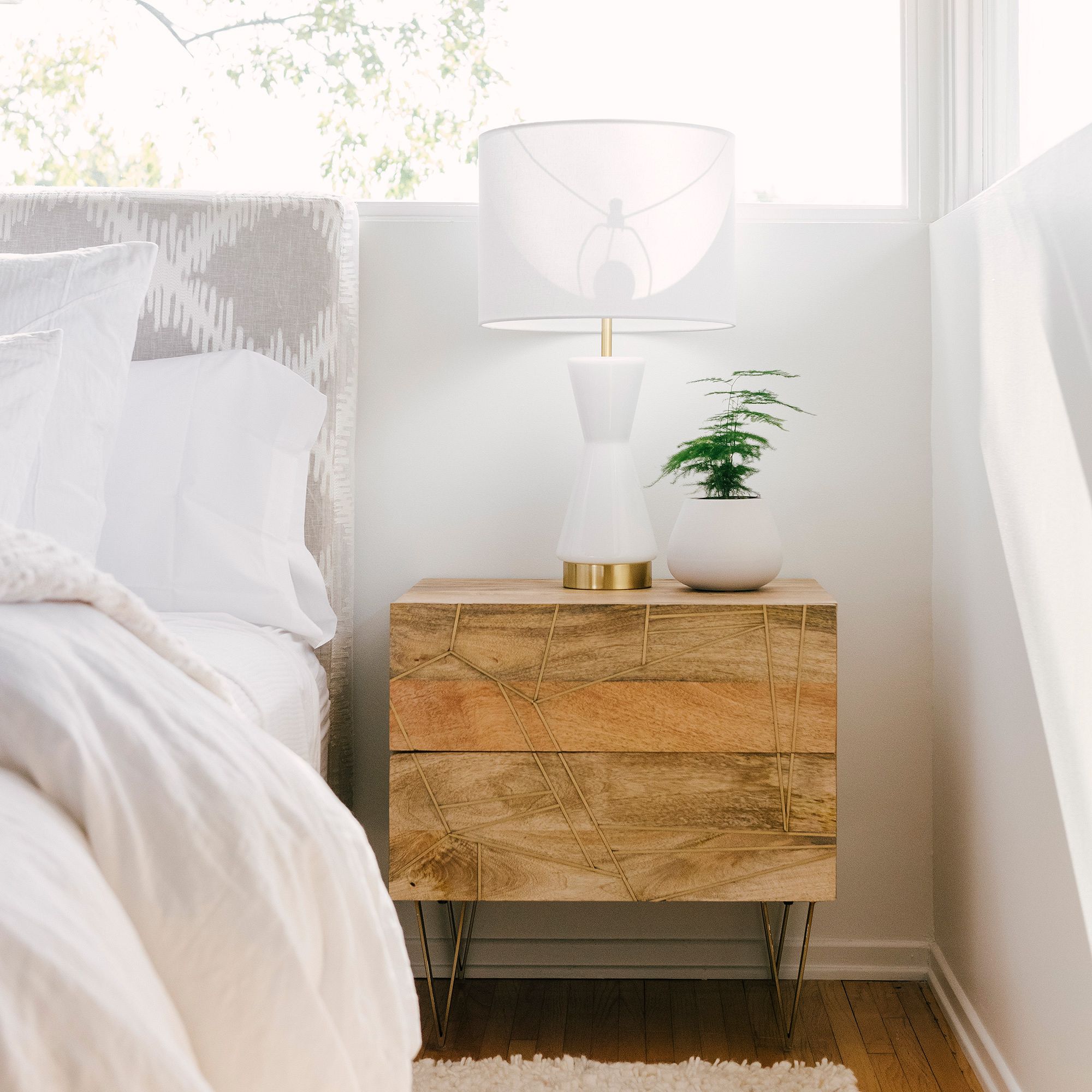 Roar & Rabbit Geo Inlay Nightstand
This beautiful nightstand is going for 30% off at West Elm.
Solo Stove is the best fire pit retailer on the market, so get their warmth for up to 40% off.
Secure some holiday warmth with the table top Mesa fire pit for 22% off.
Tech and entertainment
Take advantage of Hulu's amazing Black Friday deal for a limited time! Subscribe to the Hulu (With Ads) plan for 99 per month for one year, current regular monthly price after. Get this deal now by clicking here. Ends 11/28/23. Eligibility restrictions and terms apply.
Best jewelry, clothing and fashion deals
Crocs' Cyber Week sale are hosting sales up to 50%.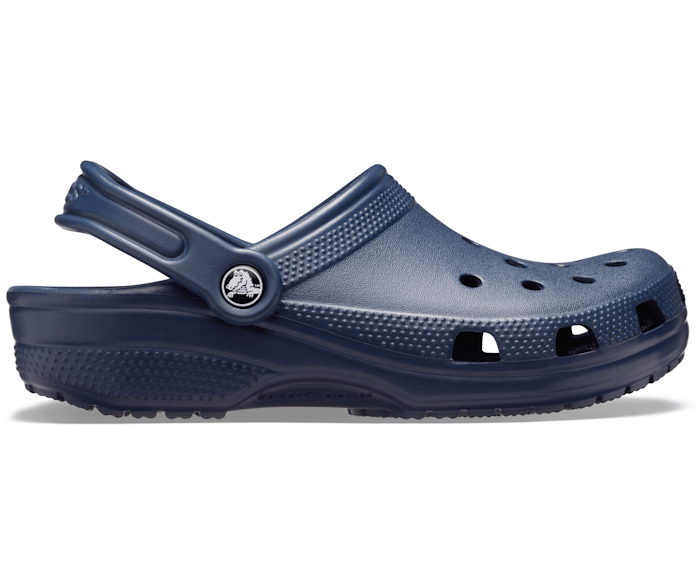 The Classic Clog is a classic for a reason at 25% off.
UNIQLO is having its only sale of the year, with amazing Cyber Week deals for your online shopping experience.
Nordstrom has Cyber Monday deals until midnight tonight, offering up to 82% off across all categories like Nike, UGG, Calvin Klein, Tory Burch and more.
The popular athleisure wear company has a number of great extended Cyber Monday finds, especially in their "We Made Too Much" page for the holiday shopping season.
Best haircare and cosmetics deals
Find deals from Ulta, Sephora and more.
Ulta's Cyber Monday sales are now live and ends Tuesday November 28th, with up to 50% select beauty products.
The Walt Disney Co. is the parent company of Hulu and this ABC station.
* By clicking on the featured links, visitors will leave Localish.com and be directed to third-party e-commerce sites that operate under different terms and privacy policies. Although we are sharing our personal opinions of these products with you, Localish is not endorsing these products. It has not performed product safety testing on any of these products, did not manufacture them, and is not selling, or distributing them and is not making any representations about the safety or caliber of these products. Prices and availability are subject to change from the date of publication.
16 Common Blogging Mistakes

Common blogging mistakes often derail even the most dedicated bloggers. From neglecting SEO strategies to ignoring audience engagement, these errors …

Source link
How to Make Money with Custom GPTs and ChatGPT
The new GPT store on ChatGPT is expected to be launched by OpenAI in December, there aere a number of other ways that you can make money with Custom GPTs and ChatGPT as well as the new store. In the dynamic and ever-changing digital world we inhabit, the emergence of Generative Pre-trained Transformers (GPTs), such as ChatGPT, signifies a major leap in the field of artificial intelligence. These sophisticated AI models are rapidly transitioning from being mere technological marvels to valuable assets in the business arena.
Entrepreneurs and forward-thinking innovators are now at the forefront, actively seeking out and experimenting with inventive and effective ways to harness the financial potential of these tools. This article aims to explore and elucidate a variety of practical and groundbreaking strategies. These strategies are not only innovative but also highly effective in tapping into the revenue-generating capabilities of custom GPTs and ChatGPT. We aim to provide a deeper understanding and fresh perspectives, moving beyond traditional methods and applications, thereby opening up new avenues for leveraging these advanced AI technologies in the commercial sphere.
1. Merchandise Sales Powered by GPTs
One of the most direct ways to monetize GPTs is through merchandise sales. For instance, imagine a custom GPT named 'Sticker WHZ' designed to create unique sticker designs based on user inputs. Such AI-powered creativity can be a game-changer in the custom merchandise sector. By integrating with platforms like Teespring, the entire process from creation to distribution can be streamlined, offering a novel avenue for e-commerce.
2. Tip Jars: A Simple Yet Effective Model
Tip jars represent a straightforward monetization method. A custom GPT, like 'Grimoire GPT', aimed at enhancing specific skills such as engineering, can include a feature allowing satisfied users to leave tips. Digital platforms like 'Buy Me a Coffee' and Patreon make it easy to set up and manage these donations, providing a steady income stream for creators and developers.
3. Consultation Calls Facilitated by GPTs
GPTs can serve as powerful lead generators for professional services. For example, a 'GPT Idea Evaluator' could offer initial assessments or advice, leading interested users to personalized, paid consultation calls. This approach not only monetizes the GPT service but also leverages its capabilities to enhance a consulting business. Scheduling and payment collection can be efficiently managed through tools like Calendly.
4. Affiliate Marketing: GPTs as Product Recommenders
Affiliate marketing, a well-established online revenue model, can be innovatively integrated with GPTs. These AI systems can be programmed to recommend products or services, embedding affiliate links within their responses. This method adapts well to a variety of niches, including physical goods and online courses, and can be a subtle yet effective monetization strategy.
5. Sponsorships Tailored for GPT Content
Similar to traditional digital content monetization, GPTs can feature sponsored links or product mentions in their outputs. This approach mirrors the sponsorship models seen in digital platforms like YouTube or newsletters, providing an opportunity for businesses to reach audiences through AI-generated content.
Summary
Filed Under: Guides




Latest Geeky Gadgets Deals
Disclosure: Some of our articles include affiliate links. If you buy something through one of these links, Geeky Gadgets may earn an affiliate commission. Learn about our Disclosure Policy.