How This 28-Year-Old Makes $8k+ Per Month From Affiliates, Ads, and Sponsors on Her Travel Site
Dani Ramos is an entrepreneur and adventurer at heart. She has launched several successful businesses, starting when she was just 11.
When she was in her early 20s, she backpacked around Europe, lived at a monastery school, crossed Africa, and hiked an active volcano. 
It made perfect sense for her to document her adventures on a travel blog, and that's how No Hurry to Get Home came to be.
Dani's earning over $8k per month from her site, and she recently started a second site with a completely different strategy. She shares a ton of useful tips and actionable advice in this interview. 
Keep reading to find out:
What businesses Dani had before starting a blog
Why she started to travel
Where her income comes from
What he second blog is about
Her marketing strategies
Her thoughts on SEO
Her approach to keyword research and link building
Her content creation process
Her go-to resources and tools
The biggest challenge she's faced
Her greatest accomplishment
Her main mistake
Her advice for other entrepreneurs
Meet Dani Ramos
Hi! My name is Dani. I'm from Mexico City but have lived all over the place (Monterrey, Florida, NYC, London, Thailand, Nairobi briefly, and Germany).
I spent most of my early 20s traveling and getting to see the world and doing all sorts of things. 
That included working in Thailand, hiking an active volcano and seeing wild mountain gorillas in the Congo, living at a monastery school in Myanmar, traversing Africa using public transportation only (trust me, it's an adventure!), backpacking in Europe, and lots more (seriously, the list is endless).
These days, I've "grown up" and have a perfectly "normal life." I have an apartment, a dog, friends I actually get to see often and create strong connections with, and a closet with lots of space instead of a suitcase. 
Long-term traveling is great and all, but it does come with sacrifice and I used to crave these things that I now take for granted when I was on the road.
I moved back to Mexico City because it's my favorite place in the entire world and now travel more sporadically. I love all the comforts I have now, but I'm never afraid to say no to an adventure when the opportunity comes up!
Why She Created Her Website
I've loved writing ever since I can remember. When I was a teenager, I ran a cult film blog, a photography blog, and a fashion blog. They never really got any readers but it was something I really loved doing as a hobby.
Super long story short, it kind of all started when I had to withdraw from university because my family's economy hit a slump and we couldn't afford it temporarily. I realized I already had a ton of tangible skills and I could freelance. 
Once I got a somewhat steady income, I bought a one-way flight to Madrid to backpack Europe and just sort of never looked back.
I became obsessed with traveling. I liked freelancing and I also eventually got a job in Thailand that gave me the opportunity to travel to several countries but I always knew I wanted more. 
Having my own travel site had always been a dream of mine and one day, I just decided to buy my domain name while sitting at a terrace in a hostel in Rwanda. It was the best decision I ever made, and No Hurry to Get Home was born.
I only invested $13 to start. It was the best $13 I ever spent.
No Hurry To Get Home is actually a book by Emily Hahn. I first found her book "África To Me" at a library in a monastery school I spent a month living in Mandalay, Myanmar, and became obsessed with the author.
She basically traveled all over the world by herself back in the 1920s when that was really frowned upon and to date, she is still one of my biggest role models. She was not a famous author, so getting your hands on her books can be tricky. 
My then-boyfriend managed to get me her book No Hurry To Get Home for my 23rd birthday and I just knew that had to be my site's name.
Dani's Other Entrepreneurial Experience
I've been the proud owner of several other businesses, too! I co-founded a shop (Nomadik Market) in Germany where I sold baskets, rugs, and all sorts of decor. We traveled a lot to Morocco to get products and I also brought a lot back from the places I visited while traveling for work. It did quite well but back then. 
I was also freelancing, growing No Hurry To Get Home, and traveling so I didn't have much time for it. It was actually a lot of fun and sometimes I fantasize about starting a similar concept here in Mexico City.
I also owned a content creation agency and a PLR online shop. I started these during the pandemic when my income practically disappeared and I had to keep myself afloat. 
I ran those for over two years and I was making anywhere from $4000 to $5000 a month from them, but in late 2022, I decided to sell them because it was time to go back to working on my site full-time as well as start new projects I had in mind. 
By this time, my blog had already recovered from the pandemic.
I was also a fashion photographer back in the day! I started photography when I was 11 and my work got published by a magazine in the UK when I was 13. 
At 15, I started getting booked for photoshoots and even did a few campaigns in New York City, Mexico City, and Miami at 17-18 for local fashion brands and online boutique shops.
How Much She's Earning
Currently, I'm making between $6500 to $7200 a month off of No Hurry To Get Home completely passively, plus anywhere from $1000 to $3000 extra with sponsored campaigns (be it press trips, product sponsorships, etc). 
No Hurry To Get Home's income comes from different streams (hotel bookings, tour affiliates, Mediavine ads, and others). Here's a breakdown (it varies but it's a pretty steady average):
Hotel booking affiliates (Booking.com, Stay22, and Expedia): $4500 (average of $150 a day)
Mediavine ads: $1000 – $1200 (My biggest goal is to at least double this before the end of the year).
Other affiliates (tour bookings on Get Your Guide, travel insurance at Safety Wing, Amazon affiliates, etc): $1000 – $1500
Sponsored content: $1000 – $3000
I also freelance from time to time by writing for publications and blogs to create credibility as an author and get that byline, but I don't do it as often as I used to. This year, I've made about $4,000 off freelance writing and $2500 off a photography gig.
It took me four entire years to get to this income level, but that's taking into account that a freaking pandemic completely destroyed the travel industry for over two years. 
I would have gotten there much faster had that not happened, so if you're new to the game, just know it doesn't have to take that long under normal circumstances.
When I reached my first thousand, I thought: If I can make $1000, I can make $10,000, and if I can make $10,000, I can make $100,000! 
The sky's the limit when you own a business and I know plenty of bloggers making over +$50,000 from their sites, so it's not unrealistic and it's very much a short-term goal of mine.
I also created The Guide CDMX. That's a new project. So far, I've made affiliate money through campaigns, but at this point, I've invested more than I've made back. I have big, big, big plans for this project, so stay tuned!
That website and guide are completely in Spanish and targeted at Mexico City locals. The same SEO strategies apply, except the competition is so much lower compared to English sites! 
You can easily rank for keywords with over 10,000 searches a month as competition is very low, so I don't need to write humongous posts or get tons of backlinks to make it on SERPs.
With that said, Mediavine only accepts sites with a majority of US traffic, so ads may not be the way to go for me. Instead, I will focus on affiliate marketing (exact same strategies here) as well as memberships and social media campaigns.
I started it as a side thingy and a passion project to share the love I have for the restaurant scene in Mexico City some months back and it grew faster than I expected it to, so I was kind of at a loss as to what to even do with it. 
I now have a laid-out business plan for it, so we can loop back and update this in 6 months or so. I don't want to do the same thing I do on No Hurry To Get Home and would rather create a business in a more community-based way, but I'll tell you all about it later!
How Much Traffic Her Site Is Getting
No Hurry To Get Home gets 60,000+ sessions per month. 
I used to think that making a full-time income from a site was only possible if you were getting hundreds of thousands of visitors, but if you target your audience right and understand user intent, you can make lots of money with much less than that.
Dani's Main Marketing Strategy
I'm not sure I'd call it a "marketing strategy," but one day I had an "aha" moment when it comes to user intent. Understanding what your traffic wants is key to making money from your site.
For example, if you want to make money off affiliate marketing through hotel bookings, it's important to understand what keywords people who already have their flights to a destination booked and are ready to book a hotel are Googling. 
To do this, you need to focus on long tail and super-specific keywords that someone who is ready to book a hotel may Google. Look for low-competition keywords, even if they don't necessarily get tons of monthly searches. 
For instance, it's easier to rank for something like "best boutique hotels with a pool in X city" compared to "best hotels in X city." Sure, the first keyword may not get as many searches, but the ones who do search for it most likely already have their credit cards in hand and are looking for something super specific, so it will be much easier to make a sale! 
Another example would be, if you want to make money out of selling tours through Viator or Get Your Guide and earn an affiliate commission, you want to target users that are ready to book such tours.
Before, I would have thought using a keyword like "snorkeling in Cancun" would be great for that purpose, but it's too broad as people could be Googling that out of simple curiosity or just be looking for a good destination for snorkeling and wanting to know if Cancun is a good option.
On the other hand, if you go for the keyword "snorkeling tours in Cancun," you are already targeting people who most likely have their flights booked and are ready to book a tour! These users are what will make you money in affiliate bookings because they're eager to purchase.
The Importance of SEO
SEO is super important! When I first started, I became a sort of Pinterest superstar and I basically managed to get into Mediavine with mostly Pinterest traffic. I eventually hit a slump and knew I needed to get over my fear of SEO in order to grow.
I'm not exactly sure why that is, but I used to think SEO was a really complicated science that I'd be too stupid to comprehend, but it's actually pretty straightforward once you "get" it." 
I don't have an exact strategy other than good keyword research, checking out competitors' posts to see how you can create a better-value post (check which sites are ranking on the top three slots; you can always, always write a post that contains information they may have missed) and, of course, always going back to old content to update it to keep Google happy.
A game-changer for me was investing in the Stupid Simple SEO course. 
By then, I already knew the basics of SEO through free online resources and was already seeing results, but taking the course gave me tons of extra knowledge as well as step-by-step guides. 
I was making the first page on tons of posts just a few days after publishing them. I created my site in 2018 and got into Mediavine almost two years later, back when they only required 25k sessions. 
It was almost entirely thanks to Pinterest traffic. Had I known how to do SEO properly, I'm sure I would have gotten into Mediavine much sooner.
Keyword Research 
My keyword research strategy is pretty basic. I'll go into KeySearch and type in a keyword I have in mind. Sometimes, that keyword will have a high search volume and low competition, but that's not always the case.
If I don't think I can rank for it, I'll go and search KeySearch's list of similar keywords until I find one with low competition (I try to aim for under a 34 difficulty score) and a decent search volume as well as find other secondary keywords I may also be able to rank for on the same article.
I then check my competitors and make sure they're bloggers rather than bigger sites. Low competition, decent search volume, and at least 3 bloggers ranking on SERPs is the sweet spot for me.
Link Building
I don't think it's the most important thing (I barely made any effort to get backlinks for some of my highest-ranking posts), but it definitely matters.
I spend one hour tops working on link building for No Hurry To Get Home every week, and I see good results with just that. I get them through Facebook groups built specifically for travel sites looking to swap links, so I'll go in every day and see if there's anything fitting. I also participate in collaborations.
I've also guest posted a lot, but I found it takes up too much of my time and it hasn't been worth it. I prefer to do short collaborations instead as it takes me under 10 minutes.
Dani's Content Creation Strategy
The first thing I do is keyword research on KeySearch. After I have my keyword(s), I then begin editing or sourcing photos. 
I'm a very visual person, so imagining how pretty my post will look like when it's published gives me a huge hit of dopamine and keeps me inspired to finish it.
Afterward, I create a basic outline based on my templates and check out my competitors' posts. If I can add a bit more value, my post is likely to outrank them on Google, so I will usually add a few more headings into the outline.
Then, I'll add my photos to each section and get writing! I usually aim to make my posts at least 4,000 words long when it's possible.
When that's done, I add little elements like blocks recommending travel insurance (affiliate marketing), Pinterest pins, maps, and anything else that makes sense. I then get busy adding alt text and captions to each image and adding basic affiliate links like hotel recommendations for every budget and a few tours.
After it's published, I will go onto related posts to add internal links, publish a pin on Pinterest, and see if I can do link swaps with other travel sites so that Google ranks my posts faster.
A few weeks later, if I've managed to rank the site high on Google and it's starting to see traffic, I'll then go and add more intentional affiliate content. This "strategy" really helped me make publishing easier because adding affiliate links is what takes up most of my time and energy.
It was really disheartening to spend 10+ hours working on a post only for it to not rank on Google and never see the light of day or barely make any money, so I now only add affiliate links when I know it's doing well on Google. Plus, this helps me "update" the post and gives it a bit of an instant kick on the algorithm!
Her Email List
I have a pretty large email list that I should use more because I barely send out emails (oops!). It grew a lot when I started offering freebie printable packing lists on some of my posts.
I have about 10,000 subscribers and use Mailchimp. I do lose subscribers every time I do send out an email because I don't think many of them remember subscribing to get a freebie and since I'm not active, they leave. 
I need to improve my strategy here!
Progress With Her Second Site
The Guide CDMX is a relatively new project, but it grew so fast that I was getting invited to all of these kick-ass events, hotels, and high-end restaurants about a month in (good PR is huge in Mexico City and most have a budget to simply invite editors, etc to create good relations). 
I think the "Dang! I'm really good at what I do" moment was when I was invited to a dinner hosted for the media. I was sitting at this table drinking champagne (get the reference?) with editors from huge magazines like Gentleman, Food & Wine, and Playboy. 
At first, I felt very intimidated and was like, "My site is pretty new; why am I even here?"
Later that night, in conversation with the marketing agency that had organized the event, I was told they loved my work and really wanted to meet me and have me take part. 
Claudia, the owner of the agency, told me that they were always all like "Oh yeah, Dani from The Guide this and that!" at the office. 
It was a huge canon event for me because, after years of dealing with impostor syndrome, I realized I was actually good at what I do. 
Ever since, I haven't been afraid to own up to it and that has hugely reflected in my work, my income, and the way I carry myself. 
Damn right, I'm good at what I do, damn right I'm an incredible writer/photographer/marketer/businesswoman, and damn right do I deserve to feel proud of my work and achievements!
How Much Time She Spends on Her Business
This really depends. I can be pretty obsessive and get lost in my work for weeks on end, so it's not uncommon for me to work 10+ hours a day during some periods when I have a goal or simply feel like it.
I also have work days that feel like 24 hours, especially when I travel for campaigns! 
I get flown very often to destinations in order to promote them, and even though it's lots of fun, you're always on schedule, dealing with traveling, creating content, etc. I think the toughest campaign I did was this year in Islas Marias, Mexico. 
My schedule started at 5 am and ended at 11 pm for four days straight but it was a very interesting experience. It's a brand new destination in Mexico because the island was a penal colony until 2019 and was only just opened to visitors this year! 
That's another joy of running a travel site. You get to see places and experience things nobody has before!
I love what I do and I actually have a ton of fun doing it, so it honestly rarely feels like work and I always feel excited to wake up and get started.
With that said, thanks to the fact that my income is mostly passive these days, I do have the freedom to take weeks or even months off if I feel like it. 
I try not to do it because publishing content is something I truly enjoy, but having the option to say yes to going on a random day trip on a weekday or flying out to a new destination whenever I want to is the best part about it. 
Making money is great, but the biggest asset running No Hurry To Get Home has given me is time freedom and there's absolutely nothing in the world that is more valuable than that!
Her Favorite Resources
Mediavine On Air (Spotify) for tips on how to grow your site would be my top recommendation!
I don't watch too many YouTube videos for education because I retain information better by reading, so I don't have any to recommend, but definitely spend some time following/watching videos of people who already have the life/business you aspire to have. 
I used to binge-watch channels of full-time travelers making money online back in the day and that's what kept me inspired to keep working on my dreams. If they could do it, why couldn't I?
Her Go-To Tools
The tools I use the most are: 
Facebook groups: I love getting on Facebook groups to learn all about new strategies, stay on top of algorithm updates, and just generally get advice from more successful bloggers/site owners. 
My favorite is the Mediavine group which is only open for Mediavine publishers, but there are plenty more out there. I usually check what's new every morning while I drink my coffee.
KeySearch: This is my go-to tool for keyword research. I find it very easy to use compared to other tools and it's pretty accurate.
Canva: I used to design everything (Pinterest pins, etc) on Photoshop and that took a ton of time. Canva helps me create the same amount of content in about 15% of the time. I also recently started to use it to resize images faster and it made a ton of difference.
Her Biggest Challenge
Definitely, the pandemic! I launched No Hurry To Get Home in 2018 and really started seeing success with it in 2019. 
I was finally happy with how much I was earning, I was beginning to get booked for campaigns all over the world, and my future looked incredibly bright, and then BAM! The world shut down and I lost 90% of my income overnight.
At the same time, my long-term relationship ended and I moved back to Mexico City. It felt like I had to start everything from scratch—get creative and build a business that would provide the income I'd lost, start an entirely new life, and heal a broken heart. 
It was really tough because my usual escape whenever I'm dealing with emotionally difficult situations is to either travel or focus on my site and both those routes were suddenly closed.
I did try starting a new site that focused on lifestyle but gave up very quickly because my energy was depleted. I felt like I had to navigate an entirely new way of life with zero tools and it was heart-wrenching. 
I was swallowed by depression for over a year. I tried really hard to act like everything was fine and to get back on my feet because as an adult, you don't really have an option but everything I did during that time was with what felt like a broken soul. 
I thankfully learned a lot from the experience and gained a lot of confidence because that dark period of my life taught me how resilient I can be.
Her Most Important Accomplishment
Honestly? Making my young self proud!
I was a bit of a weird kid growing up. At 10, I randomly found a tutorial on how to create GIFs using a program called Paint Shop Pro. 
One thing led to the other and suddenly, I started learning how to do graphic design and code my own websites.
I also became obsessed with photography at 11 and would spend every weekend taking photos of my friends. Blogging was also something I loved doing and from 11-18 even if nobody actually read them.
Another dream of mine? Traveling! I used to spend entire classes at school daydreaming about doing safaris in Africa, walking the streets of Europe, and seeing temples in Asia.
Put simply, my dreams at that age were to be a photographer, a graphic designer, a writer, and a traveler and now, I actually get to do all of that as a career out of something I built completely from scratch. How crazy/wonderful is that?! 
I have also loved animals ever since I have memory, so I made sure to have a little "wildlife" section on No Hurry To Get Home and I've been able to work with companies like Big Game Parks in Swaziland (eSwatini).
What She Wishes She Knew When She Started
Don't expect your business to magically grow. I used to think that blogging was all about writing and suddenly, a post or something would go viral and I'd become successful. 
That definitely worked for a lot of OG bloggers but when I got into the game, that wasn't really a thing anymore, at least not a common one.
I did learn a lot, of course, but plenty of that information was wrong or outdated. I began investing in courses about a year in and it made all the difference.
The courses that moved the needle for me were Stupid Simple SEO for SEO explained in an easy way (I really lost my fear of it after finishing the course), and for affiliate marketing, I recommend Making Sense of Affiliate Marketing. 
Last but not least, I wish I would've started doing affiliate marketing sooner. I had no idea it was a thing back when I started and that almost every product out there can get you a commission. 
About 9 months into my career, I went into existing posts and added hotel suggestions and travel product recommendations and out of what felt like nowhere, I made my first $500 from affiliates even though I was getting less than 10,000 readers a month back then.
Her Biggest Mistake
My main mistake was not charging what I was worth! 
While I was growing No Hurry To Get Home, I was also freelancing as a VA and graphic designer in order to actually survive. 
I look back and want to throw up at how much I sold myself short because I felt my work wasn't "that good" or people wouldn't want to hire me if I charged more than 15 bucks an hour.
Now that I actually get to hire people to do that work for me, I realize how good I was – I could've frankly charged a ton more and would have made the same money in less than half the time.
Her Advice for Other Entrepreneurs
I have a ton but something that's been on my mind a lot lately is the importance of surrounding yourself with the right people.
As humans, we're wired to mimic the behavior of the people we spend the most time with, so choose them carefully.
When I moved back to Mexico City, I didn't have a lot of friends left there and I really craved deep connections so I sort of settled for any friendship that would come my way. 
I was in a state of lack, so I allowed plenty of people in who didn't align with my values or didn't have my best interests at heart and that deeply affected my way of thinking, my priorities, my personality, my essence, and as a result, my business.
Recently, I made a decision to become more intentional with what and who I share my time and energy with. 
My conversations have shifted from guys/other people to ideas/things we want to achieve/travel/etc and that has made a world of difference. I feel incredibly inspired every day to achieve my goals and generally happier even if my circle becomes smaller.
Moreover, know that you'll have to sacrifice things like outings/parties/momentary pleasures, at least for a while. 
A lot of people call me "lucky" but they definitely don't see that I never partied during my early twenties and spent lots of late Friday nights and weekends working while everyone was out having fun.
Also, if it's possible, get yourself an accountability buddy! I have a friend who also has a travel site and every morning, we text each other what's on our to-do list and the things we plan on working on that day and we each get to work on our own tasks. 
This makes it easier for me not to slack, because sometimes when you're an entrepreneur, you kind of have the freedom to take a day off if you're feeling under the weather. Having an accountability buddy really helps you stay on top of things.
5+ High-Earning High-Ticket Affiliate Marketing Programs
Plus, How I earn full-time income on part-time hoursContinue reading on ILLUMINATION »

Source link
Best deals this week: Get up to 40% off brands like Xbox, Hydro Flask, KitchenAid
By
Chi Tran
Friday, December 1, 2023 5:33PM
As a participant in multiple affiliate marketing programs, Localish will earn a commission for certain purchases. See full disclaimer below*
Christmas is coming, and with that comes some great weekly sales for your holiday and Christmas gift shopping. Below, we've rounded up the five best deals you can shop for right now. Like all sales, the discounted rates mentioned below may go up at any time, so make sure to fill your carts up soon before they expire. Each deal is also vetted by our team of deal experts, so you know the products you're buying are either top-rated, staff favorites or from a brand we trust.
Best deals of the week
Anker Soundcore 2 Portable Bluetooth Speaker
Highly affordable yet mightily powerful, the Anker Soundcore 2 will solve all of your speaker needs without breaking the bank.
KitchenAid Ultra Power Hand Mixer
One of the bestselling products during Amazon's Black Friday week, the KitchenAid Ultra Power Hand Mixer is currently still on sale for all your baking and whisking needs.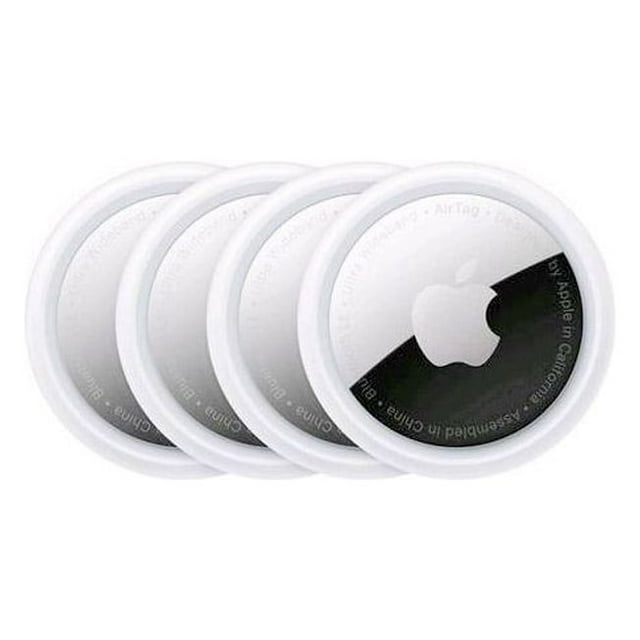 This amazing value deal for the 4-pack AirTag is perfect for the family to keep track of all their belongings.
The Hydro Flask stainless steel is on sale for all your water needs throughout the holidays.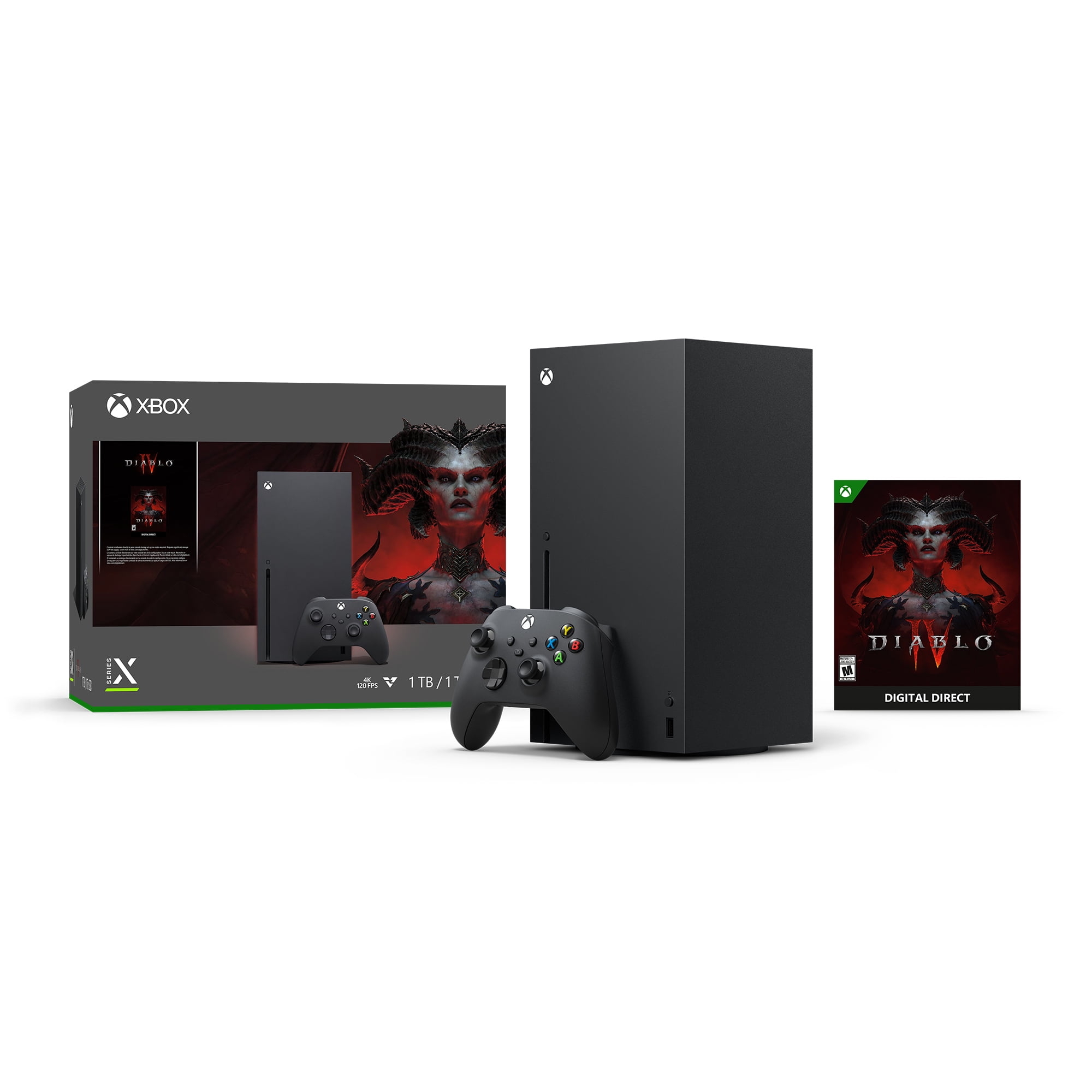 Xbox Series X – Diablo IV Bundle
The Xbox Series X Diablo IV Bundle is one of the bestselling Walmart items this past week, so get your bundle at its lowest price just in time for the holiday season.
By clicking on the featured links, visitors will leave Localish.com and be directed to third-party e-commerce sites that operate under different terms and privacy policies. Although we are sharing our personal opinions of these products with you, Localish is not endorsing these products. It has not performed product safety testing on any of these products, did not manufacture them, and is not selling, or distributing them and is not making any representations about the safety or caliber of these products. Prices and availability are subject to change from the date of publication.
Copyright © 2023 WLS-TV. All Rights Reserved.
With Its Novel Affiliate Model, The Sporting News Bets on Lifetime Value
Sports publisher The Sporting News raised $15 million in Series A funding in September, in large part because of the unique affiliate marketing model it employs.
The company, like a growing number of sports media newsrooms, generates revenue from referring its readers to sportsbooks and gambling operators. 
But unlike traditional affiliate models—where retailers like Amazon pay publishers like Wirecutter on a cost-per-acquisition basis each time a customer makes a purchase—The Sporting News uses a revenue-share structure, meaning that it receives a percentage of the lifetime value of the new customers it sends to gambling operators.
"When it comes to delivering a customer to a platform with a longer use case, it is short-sighted to take a one-time fee," The Sporting News CEO Rich Routman said. "If I send someone to a streaming platform, and they spend $10 a month for five years, why would I take a $20 bounty? I'll take $2 a month for five years."
The model enables The Sporting News to act more as a long-term partner to the sportsbooks it works with, sharing in their successes by generating revenue when their referrals spend money. This year, the sports-betting industry in the U.S. is projected to generate $7.62 billion in revenue, according to Statista.
Interest in this kind of model has risen as publishers look to diversify their revenue streams.
While affiliate marketing and commerce are critical in these efforts, they are challenging because publishers have to stack up thousands—if not millions—of individual purchases to make the operation worthwhile. 
But revenue-share models let publishers generate recurring income from the customers they generate while placing the onus on them to source quality referrals—a dynamic similar to performance advertising.
Potential in other publishing sectors
The revenue-share model is commonplace in Europe, where the sports-betting market is more mature. The Dutch firm Better Collective, for instance, projects 2023 revenues of $345 million, according to company filings.
But it's rarer in the U.S., where gambling on sporting events became legal federally just five years ago. So far, only sports publishers have embraced the model, as it functions best in industries in which customers have high lifetime values.
But there is no technical reason why it wouldn't suit other media companies with similar market dynamics, such as software sales or subscription services, said Bryce Widelitz, vice president of publisher innovation at partnerships management platform impact.com.