Affiliate Marketing: Untapped Resource for Non-Profits?
In today's digital landscape, non-profit organizations are continuously looking for innovative ways to raise funds and reach a wider audience. One such approach that has gained popularity in recent years is affiliate marketing. Despite its potential benefits, affiliate marketing remains an underutilized resource for many non-profits.
Understanding Affiliate Marketing
Affiliate marketing is a performance-based strategy where an organization partners with affiliates (individuals or companies) to promote its products or services. In return, the affiliates receive a commission for each sale, lead or action generated through their marketing efforts.
How it Works
The basic model of affiliate marketing involves three main parties:
Advertiser: The non-profit organization seeking to promote its cause, products or services.
Affiliate: The individual or company responsible for promoting the advertiser's offerings through various marketing channels.
Consumer: The end-user who engages with the affiliate's content and takes the desired action, such as making a donation, signing up for a newsletter or purchasing a product.
Benefits of Affiliate Marketing for Non-Profits
There are numerous advantages to implementing an affiliate marketing program for a non-profit organization. Some of these include:
Cost-effective marketing: Since affiliates are only paid when they generate results, non-profits can optimize their marketing budget and reduce spending on ineffective strategies.
Increased brand awareness: By partnering with multiple affiliates, organizations can tap into new audiences and increase visibility for their cause.
Additional revenue streams: Through affiliate marketing, non-profits can diversify their fundraising efforts by promoting products or services alongside traditional donation campaigns.
Scalable growth: As the affiliate network expands, so does the potential for increased donations and revenue. This allows organizations to plan for long-term growth without incurring significant upfront costs.
Affiliate Marketing Techniques for Non-Profits
While the concept of affiliate marketing is relatively simple, there are several techniques that non-profit organizations can employ to maximize the effectiveness of their programs. Some proven strategies include:
Choosing the Right Affiliates
Selecting affiliates who share similar values and interests as your organization is crucial to building a successful program. By partnering with individuals or companies that have a genuine connection to your cause, you increase the likelihood of attracting an engaged audience who will take action on your behalf.
Creating Compelling Content
Providing affiliates with high-quality content such as blog posts, infographics, videos, and social media graphics makes it easier for them to promote your organization. Providing a variety of content formats ensures that affiliates can tailor their promotional efforts to suit their unique audiences.
Offering Incentives and Competitive Commissions
To attract top-performing affiliates, consider offering competitive commission rates and attractive incentives. These could include tiered commission structures, exclusive discount codes or promotional offers that affiliates can share with their followers.
Utilizing Affiliate Tracking Tools
Implementing reliable tracking tools helps organizations monitor the performance of their affiliate partners and optimize their marketing strategies accordingly. Several third-party platforms provide comprehensive tracking and reporting features specifically designed for affiliate marketing programs.
Case Study: Affiliate Marketing Success for Non-Profits
To illustrate the potential of affiliate marketing for non-profits, let's consider a real-world example:
In 2015, a leading environmental organization launched an online store selling eco-friendly products and partnered with several affiliates to help promote its offerings. Within just one year, the organization reported a significant increase in donations and sales while also expanding its reach to new audiences.
This success can be attributed to several factors:
The organization carefully selected affiliates who shared its values and were passionate about promoting eco-friendly products.
Affiliates received ongoing support, including access to high-quality content, promotional materials and regular communication from the organization.
The organization offered competitive commission rates and incentives, which encouraged affiliates to actively promote its products and generate sales.
While affiliate marketing may not be the traditional fundraising solution for non-profit organizations, it presents a valuable opportunity to diversify revenue streams, increase brand visibility and grow donor bases. With careful planning, strategic partnerships and continuous optimization, non-profits can tap into this underutilized resource and drive long-term growth.
How Creators Are Powering Social Commerce
In the ever-evolving landscape of social media and shopping, a profound shift is underway as retail giants like Amazon and Walmart, along with social media platforms such as TikTok and YouTube, rely on creators to delve deeper into social commerce.
At the forefront of this transformative journey are creators, emerging as pivotal players in steering the course of social commerce.
From Walmart launching its own creator marketplace to the emergence of TikTok Shop, here are the key developments.
Cyber Monday 2023: The best extended deals from Amazon, Walmart, Best Buy, Apple and more
As a participant in multiple affiliate marketing programs, Localish will earn a commission for certain purchases. See full disclaimer below*
There is still time for Cyber Monday savings. If you didn't have time to pick stuff up on Cyber Monday, don't worry as many of your favorite brands still have extended Cyber Monday sales. Here is every major brand's extended Cyber Monday and Black Friday 2023 sales that you need to know. Check out best Cyber Monday deals under $100 and best Cyber Monday deals on Amazon.
Deals from top retailers
Amazon's Cyber Monday event has ended, but there's still time for holiday shopping with sales up to 71% on all things tech, household appliances and more.
This is your last chance to get the Apple Airpods 2nd Gen for under $100.
The most powerful Beats headphones yet, the Studio Pro is on sale for more than 50%.
Hisense 58-Inch ULED 4K Smart Fire TV
The crisp Hisense TV is on sale for 41% off.
Walmart's Cyber Monday Deals is live until supplies last, with massive sales on items from Dyson, Sony, Apple and more.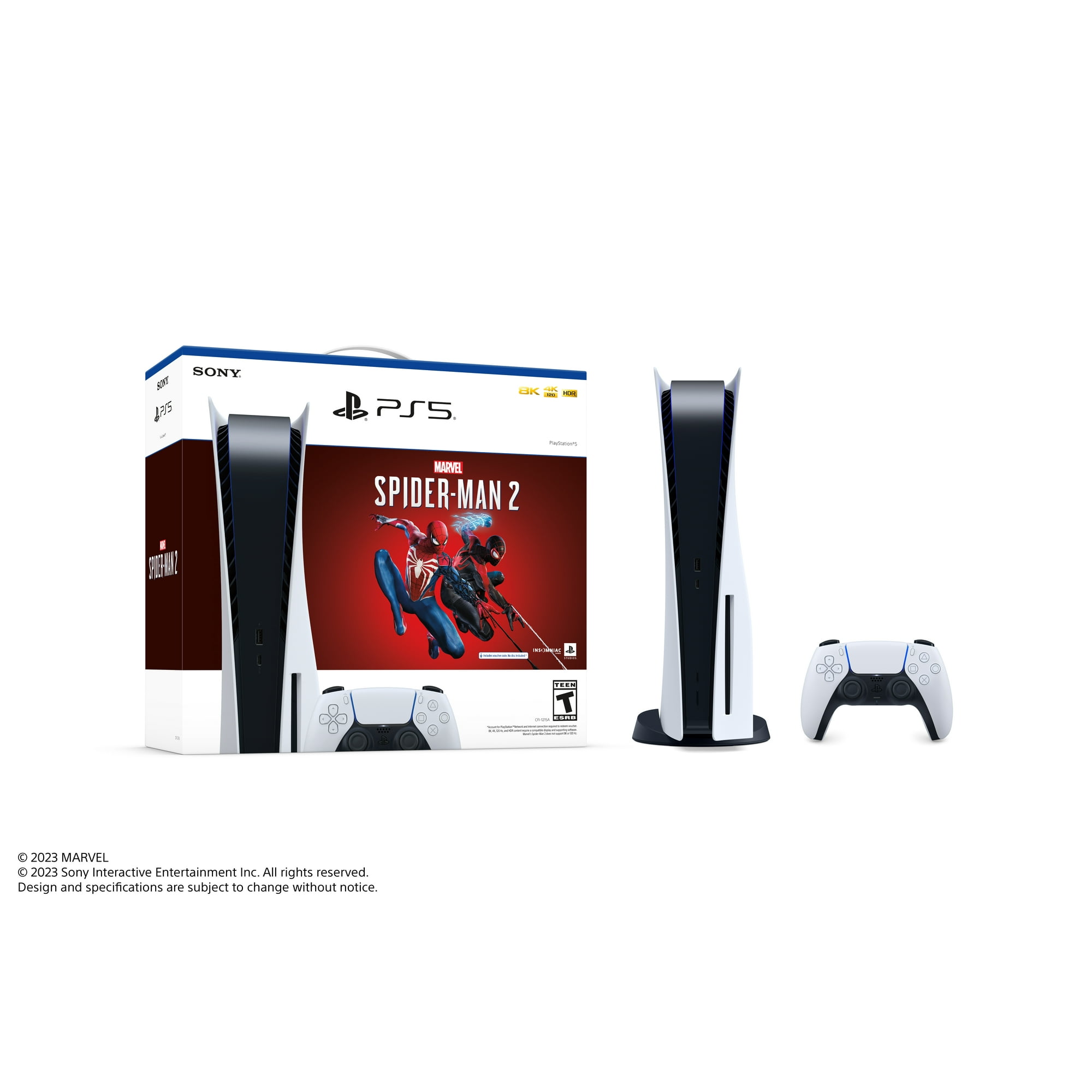 PlayStation 5 Spider-Man 2 Bundle
The PS5 bundle comes with the hit Marvel's Spider-Man 2 disc for 10% off.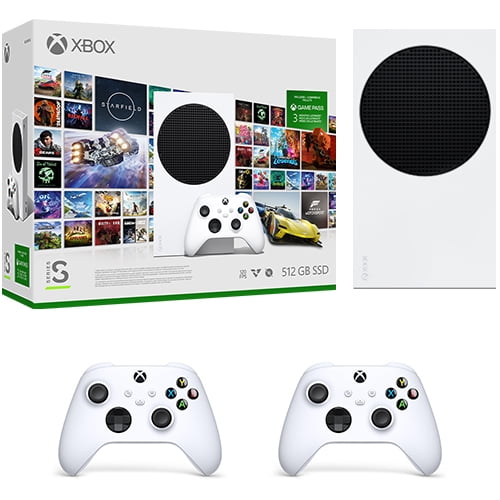 The Xbox Series S bundle comes with an additional Xbox controller and a 3-month Game Pass subscription.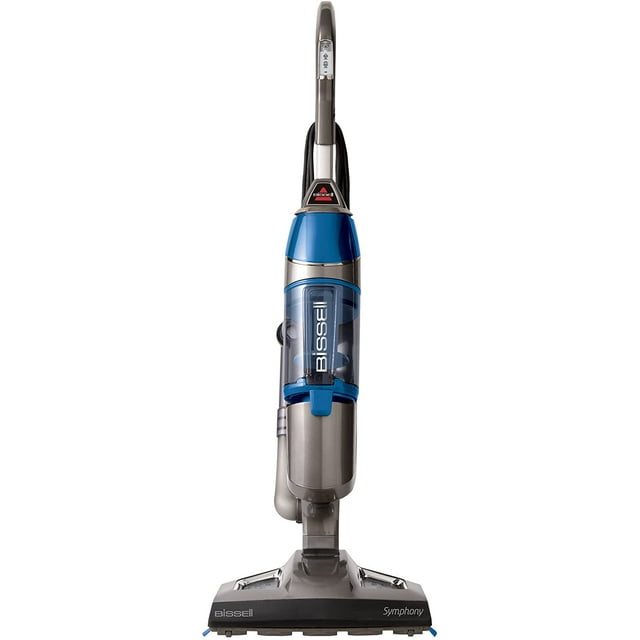 The fan-favorite Bissell Vac-and-Steam All-in-one is on sale for nearly $100 off.
Home Depot is offering Cyber Monday deals online and in stores now through 11/29, with up to 60% off on home appliances.
Best home products deals
Gordon Ramsay's favorite cookware brand is offering 50% off their excellent pan and pot sets for Cyber Monday 2023.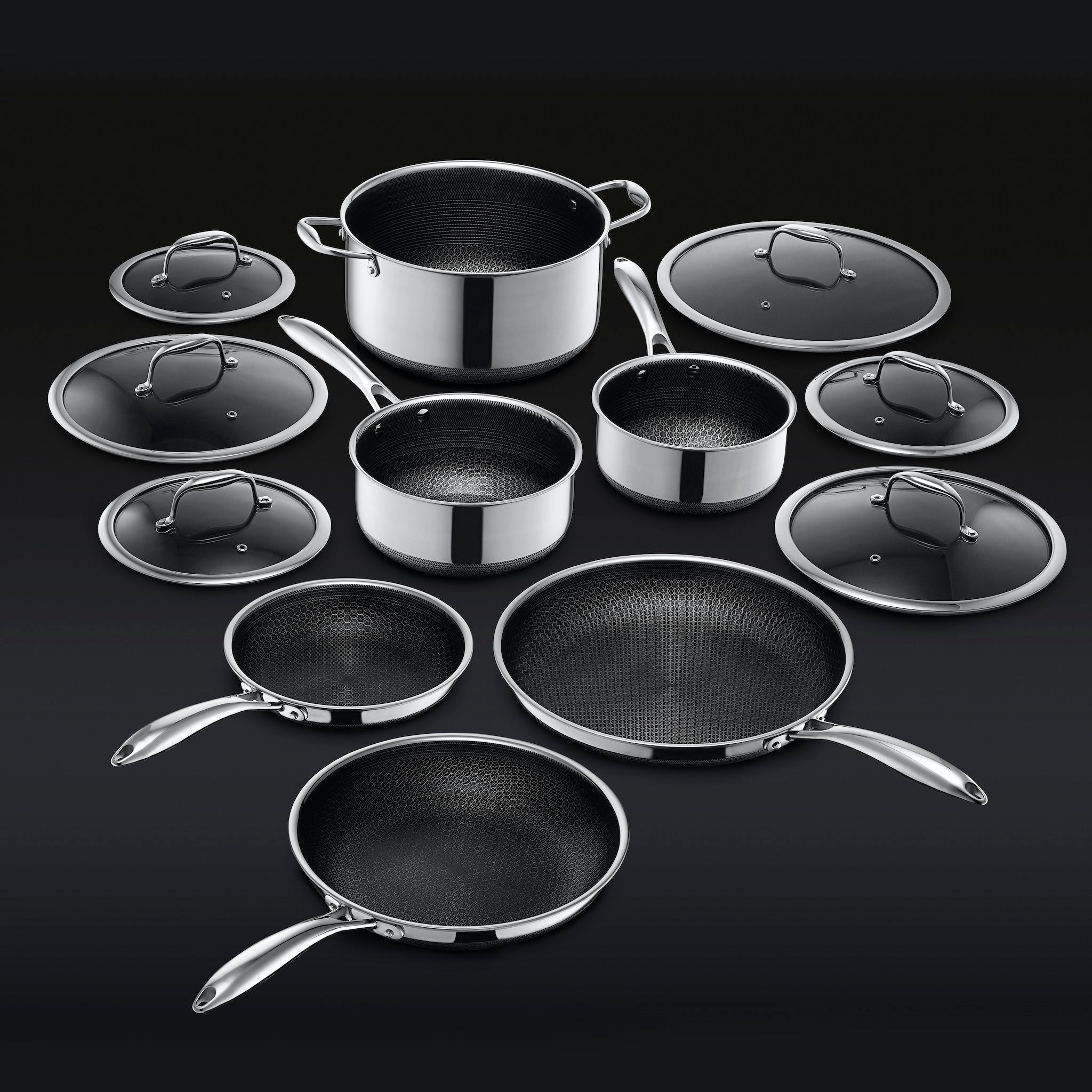 HexClad 12-piece Cookware Set
At 40% off, you could have Gordon Ramsey's favorite 12-piece cookware set for the lowest price ever.
Dyson deals are the best, with many of its revolutionary hair products and vacuums now on sale for up to 50%.
Dyson Supersonic Hair Dryer
Dyson's revolutionary Supersonic Hair Dryer is on sale for the first time this year – grab this excellent product for 25% off.
West Elm is giving 70% off on many of its best luxury furniture for extended Cyber Monday sales.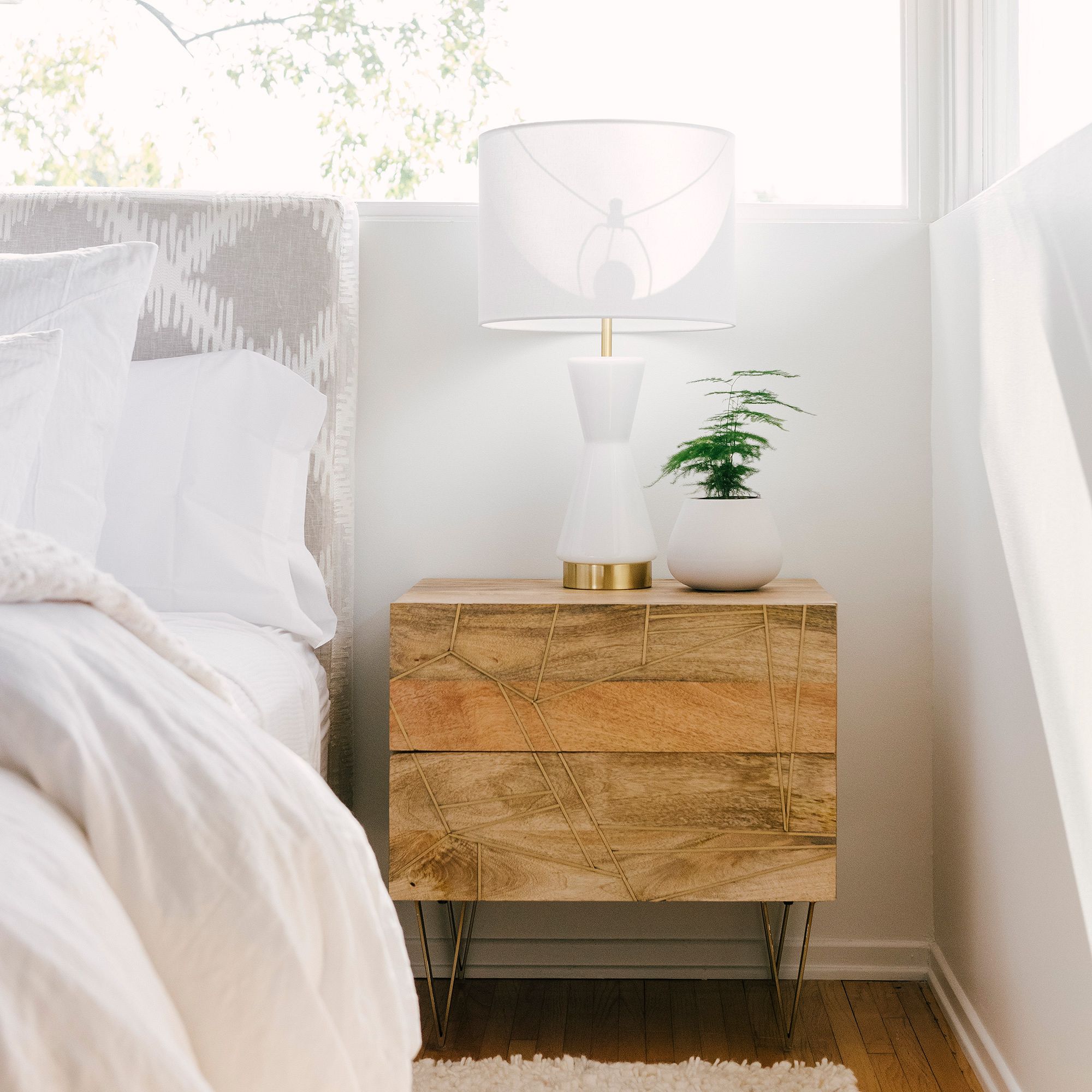 Roar & Rabbit Geo Inlay Nightstand
This beautiful nightstand is going for 30% off at West Elm.
Solo Stove is the best fire pit retailer on the market, so get their warmth for up to 40% off.
Secure some holiday warmth with the table top Mesa fire pit for 22% off.
Tech and entertainment
Take advantage of Hulu's amazing Black Friday deal for a limited time! Subscribe to the Hulu (With Ads) plan for 99 per month for one year, current regular monthly price after. Get this deal now by clicking here. Ends 11/28/23. Eligibility restrictions and terms apply.
Best jewelry, clothing and fashion deals
Crocs' Cyber Week sale are hosting sales up to 50%.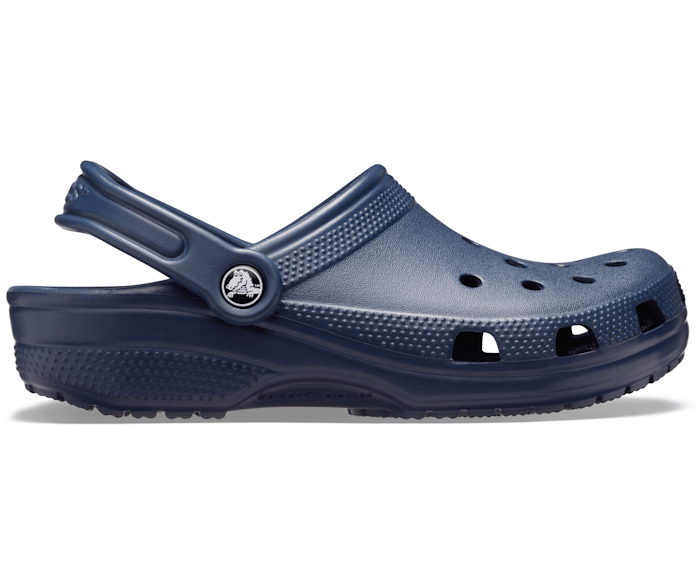 The Classic Clog is a classic for a reason at 25% off.
UNIQLO is having its only sale of the year, with amazing Cyber Week deals for your online shopping experience.
Nordstrom has Cyber Monday deals until midnight tonight, offering up to 82% off across all categories like Nike, UGG, Calvin Klein, Tory Burch and more.
The popular athleisure wear company has a number of great extended Cyber Monday finds, especially in their "We Made Too Much" page for the holiday shopping season.
Best haircare and cosmetics deals
Find deals from Ulta, Sephora and more.
Ulta's Cyber Monday sales are now live and ends Tuesday November 28th, with up to 50% select beauty products.
The Walt Disney Co. is the parent company of Hulu and this ABC station.
* By clicking on the featured links, visitors will leave Localish.com and be directed to third-party e-commerce sites that operate under different terms and privacy policies. Although we are sharing our personal opinions of these products with you, Localish is not endorsing these products. It has not performed product safety testing on any of these products, did not manufacture them, and is not selling, or distributing them and is not making any representations about the safety or caliber of these products. Prices and availability are subject to change from the date of publication.
16 Common Blogging Mistakes

Common blogging mistakes often derail even the most dedicated bloggers. From neglecting SEO strategies to ignoring audience engagement, these errors …

Source link