Is It the Best Survey Site for Fast Cash?
Could Respondent.io help you earn some extra money in exchange for your opinion?
Probably so, but maybe not quite in the way you think.
After all, if you've been looking for ways to make a little extra cash on the side, you've likely come across paid survey sites like Swagbucks and Survey Junkie.
But, even though Respondent sometimes gets lumped in with those sites, it's not really the same at all.
For one thing, there's usually nothing quick about making money on Respondent.
And for another, the payouts blow simple survey sites out of the water – $100 or more for an hour of your time is not out of the question.
If you're intrigued so far, then read on!
In this Respondent.io review, we'll dig into the details of this unique platform to see if it's a good fit for you.
Respondent.io

Study Availability

Potential Payouts

Sign-Up Process

Ease of Use
Summary
Respondent.io lets you earn good money – sometimes $100 per hour or more – for sharing your opinion. With hundreds of studies underway at any given time, you're sure to find a few that fit your interests and expertise. Click here to check out Respondent.io now for FREE!
Pros
High payouts

Vetted researchers

Lots of studies to participate in

Lucrative referral program
Cons
You have to share a lot of personal information

Lots of competition

Many studies target specific professions
Respondent.io Review: What Is It?
At its core, Respondent is a platform that connects market researchers with study participants. If there is a match, you can earn money by sharing your opinion.
But, unlike most survey sites, Respondent pays very well, with some gigs offering more than $100 for about an hour of work.
The catch is that it's tougher to land gigs on Respondent, and you have to commit a decent amount of time to each project you take on.
More on that later, but first, let's answer an important question…
Is Respondent.io Legit?
The good news is that Respondent is absolutely legitimate, and you can feel confident in signing up and applying for studies.
That's because Respondent vets both researchers and study participants and has built a great overall score in G2.
Researchers have to set up an organization on the platform before they can ever post a project. Then, Respondent spends a couple of days checking out the business information to make sure it's all legitimate.
Researchers have skin in the game, too – Respondent charges them 50% of the per-participant payout. So, if you get paid $100, the researcher has to shell out $150 overall for your participation – $100 to you, $50 to Respondent.
In turn, when you sign up as a participant, you provide details like your age, gender, education level, and occupation to prove you're a real person. And to participate in the industry-specific studies that pay the most, you also need to verify your work email address.
We'll focus on the participant side of things for the rest of this Respondent.io review, but you might be interested in the list of customers they maintain here. There aren't too many survey sites that give you a chance to work with companies like IBM, Allstate, and GitLab!
Respondent.io Review: Who's It For?
The only hard restriction on who can sign up as a Respondent participant is that you have to be 18 years old or older.
But, as mentioned above, you also need to be willing to share your personal details. Having that information helps Respondent make better matches and researchers customize their focus group.
You can also increase your chances of being accepted into studies (and getting paid!) by verifying your work email through your profile. It's an easy way for Respondent to match your claimed profession with your company's industry.
How Do You Make Money on Respondent.io?
Making money on Respondent is straightforward, though not necessarily easy.
First, you need to get set up on the platform.
Sign Up and Complete Your Profile
You can sign up as a participant either using an email/password combination or by connecting through your Facebook or LinkedIn account:
Once you're in, the setup wizard leads you through a series of questions to build your profile.
You'll also need to enter your PayPal email address so you can get paid.
Once you have completed your profile information, you're ready to get started.
Find a Project
On the Respondent dashboard, you'll see a list of available research projects:
Click on a listing that looks interesting to see more details about that opportunity.
If this looks like something you want to do, then move on to the next step.
Take a Screener
For each study, researchers specify a series of questions for potential participants to answer.
This "screener" is like a mini-application and helps companies make sure their respondents have certain characteristics or qualifications.
Here is an example screener:
Once you submit a screener survey, the next step is both easy and difficult: you wait.
The good news is that you don't have to do anything else at this point to be considered for the gig.
The bad news is that you may not hear anything more. There are generally lots of applicants for each research project, so don't be surprised if you don't score on your first try.
But, eventually, you'll get the chance to earn.
Participate in the Study
If the study organizers decide they want to work with you, they'll contact you through the Respondent platform.
From there, you'll complete your part of that paid research study. Most of the time that means arranging a time with the researchers for a remote interview. Those tend to last from 15 minutes to an hour.
There are also a few opportunities here and there that involve actual in-person interviews. When I was doing the research for this article, I found 21 in-person studies out of 252 total listings on the site.
That's about 8%.
Even more scarce are studies conducted through an online survey. I found 15 of those while writing this piece, or about 6% of all listings on the site. 
Once you've finished your interview or survey, the researcher will sign off on your participation, and Respondent will pay you through your PayPal address.
Refer Others
Beyond participating in projects yourself, you can also make money by sending projects to new users. 
If someone you refer completes a project, Respondent will pay you between $25 and $50.
Respondent.io Review: Features
We've already seen most of the core features in action, but here are a few others worth pointing out in this Respondent.io review.
Project Lists
The main tool Respondent has for matching researchers with potential study participants is their list of available projects. That's where you land when logging into your Respondent account or clicking the Dashboard menu item, as we saw above.
But you can also filter those listings by audience type, project type, payout, and duration.
Here, I've set the filter to look for studies that need industry professionals, are conducted remotely, pay $200 or more, and require two hours or less to complete.
That narrows down the list of opportunities, but more than a few are still available.
Once you've applied to be part of some studies, you can see a running list in the "My projects" tab.
Here, you can keep track of the status of each project, and you can also cancel your application if you want.
Messaging
Like most companies that match freelancers with projects, Respondent wants to keep communication confined to their platform as much as possible.
So, you'll receive notifications about the studies you've applied for through the "Messages" section of the site. 
You can also initiate messages to the researchers who run the projects you're participating in.
Confining communication to this channel reduces the chances that researchers and participants will make offline arrangements that could eat into Respondent's profits.
There are cases, though, when Respondent allows researchers to contact you via your registered email address. They'll tell you that's the case when you're taking the screener, so you can decide whether you want to proceed or not.
Referrals
You'll be reminded on many pages of the Respondent site that you can earn money for referrals.
But there is also a dedicated page where you can go to get your referral link or browse projects to send to your friends.
As you can see, there are some restrictions and limits on the amount of referral money you can make, but it's still a nice perk of the platform!
Respondent Profile
Your participant profile is what sets you apart from other candidates competing to participate in the same studies.
Here, you can set and update your demographic information, your job skills, your social media accounts, and your employment history. You can even create a video introduction to help researchers get to know you a little bit better.
You'll submit most of this information when you sign up as a participant in Respondent, but you can come back to your profile any time to make updates.
Respondent.io Review: Alternatives
There aren't many platforms that compete directly with Respondent.io, but quite a few sites pay you for your opinion in some form or another.
Below are some of the most popular of those.
Swagbucks
Swagbucks is a popular rewards platform that pays you to take surveys, search the web, play games, watch videos, and shop online.
That's a much wider span of opportunities than what Respondent.io offers, but there is a downside. Namely, Swagbucks pays in "points," which you can then redeem for cash, gift cards, sweepstake entries, or donations.
Swagbucks also doesn't pay nearly as much as Respondent.io, but most Swagbucks tasks are pretty quick and easy to complete. Respondent studies, on the other hand, usually require you to sit for an interview as a research participant.
You can also earn bonuses through Swagbucks, including $10 for signing up.
There is a $1 payout threshold, which is pretty easy to reach.
Check out our full Swagbucks review to get all the details
---
Survey Junkie
Survey Junkie is another popular survey site that pays for your opinion.
As with Swagbucks, you earn points by taking surveys, and then you can convert those points into gift cards or PayPal cash.
You have to hit $5 in earnings before Survey Junkie pays out, but it only takes a few surveys to reach that milestone.
Our Survey Junkie review has all the details on how to earn with this platform.
---
Inbox Dollars
Inbox Dollars stands out in this crowd because they pay in cash, not points.
And, like Swagbucks, Inbox Dollars pays you for a variety of online activities: completing surveys, reading emails, watching videos, and playing games.
The payout threshold is pretty high at $30, and it can take a while to get there since surveys pay between $0.50 and $5 each. 
But at least you know you'll have a decent payday for your efforts and not just a gift card.
Check out our full Inbox Dollars review for more details.
Respondent.io Review: Final Verdict
So after this Respondent.io review, is it worth your effort?
If you have the time to dig in deep and become a really engaged study participant, you'll love Respondent.
But if you're just looking to make a quick and easy buck, there are probably better options.
For most people, Respondent.io can be a great option to earn some real money online in your spare time.
You just have to be willing to put in the time and effort. And you have to be patient because landing a gig is no easy feat.
The good news is you have nothing to lose by taking Respondent.io for a spin. And you might just earn a pretty penny for your efforts.
Best deals this week: Get up to 40% off brands like Xbox, Hydro Flask, KitchenAid
By
Chi Tran
Friday, December 1, 2023 5:33PM
As a participant in multiple affiliate marketing programs, Localish will earn a commission for certain purchases. See full disclaimer below*
Christmas is coming, and with that comes some great weekly sales for your holiday and Christmas gift shopping. Below, we've rounded up the five best deals you can shop for right now. Like all sales, the discounted rates mentioned below may go up at any time, so make sure to fill your carts up soon before they expire. Each deal is also vetted by our team of deal experts, so you know the products you're buying are either top-rated, staff favorites or from a brand we trust.
Best deals of the week
Anker Soundcore 2 Portable Bluetooth Speaker
Highly affordable yet mightily powerful, the Anker Soundcore 2 will solve all of your speaker needs without breaking the bank.
KitchenAid Ultra Power Hand Mixer
One of the bestselling products during Amazon's Black Friday week, the KitchenAid Ultra Power Hand Mixer is currently still on sale for all your baking and whisking needs.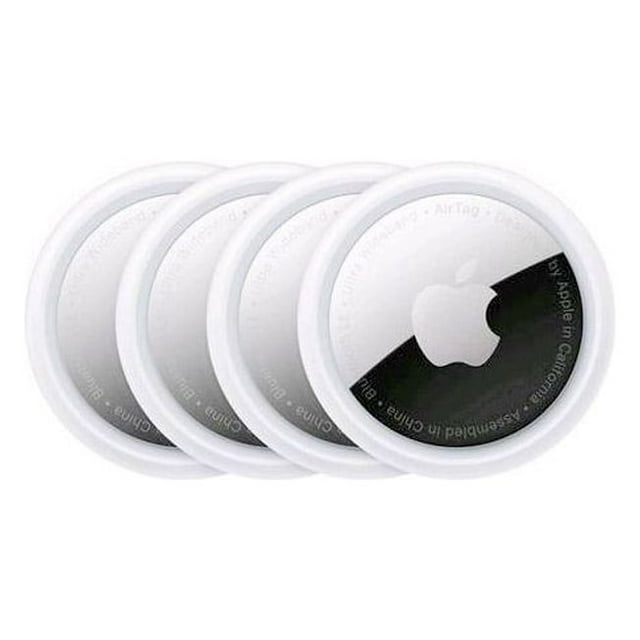 This amazing value deal for the 4-pack AirTag is perfect for the family to keep track of all their belongings.
The Hydro Flask stainless steel is on sale for all your water needs throughout the holidays.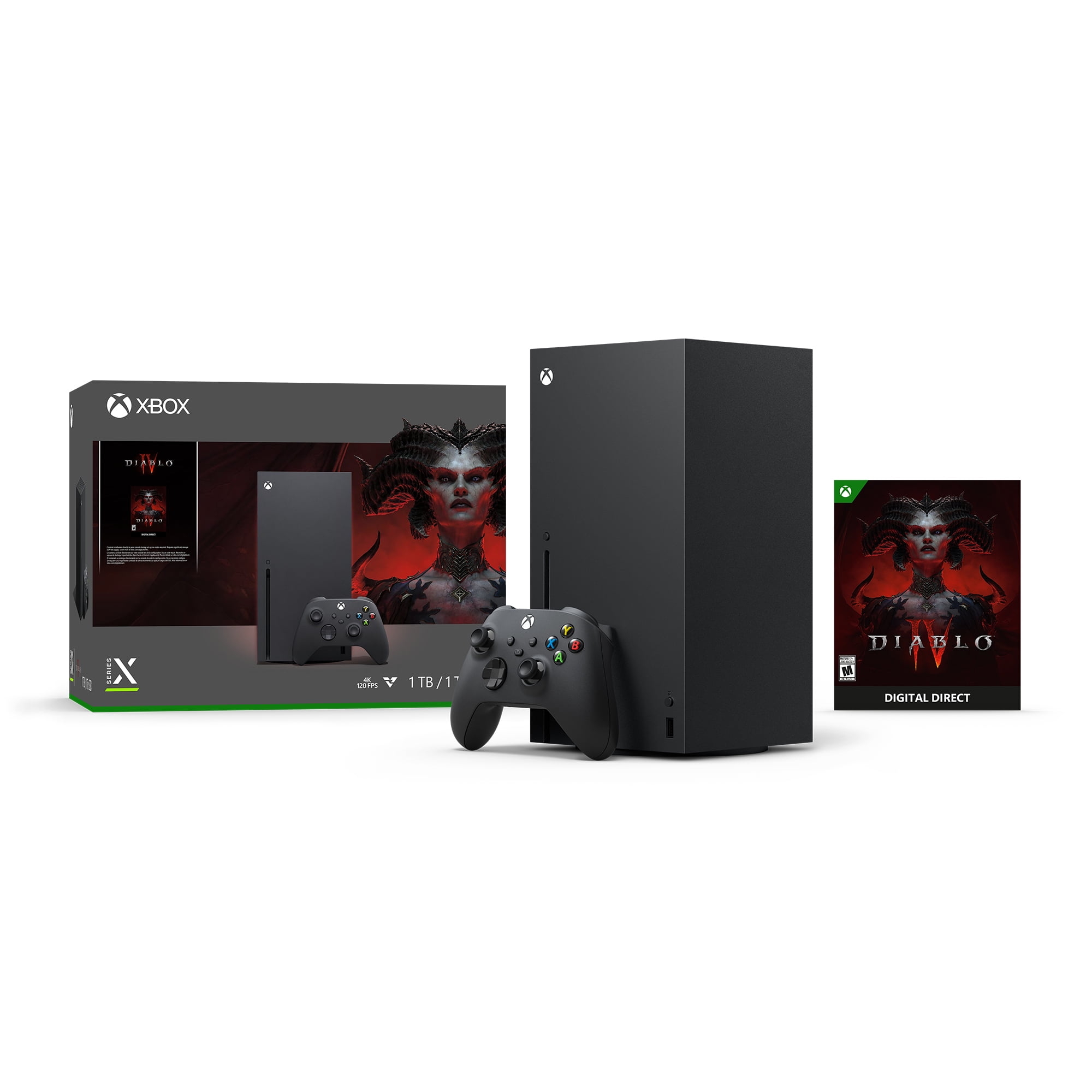 Xbox Series X – Diablo IV Bundle
The Xbox Series X Diablo IV Bundle is one of the bestselling Walmart items this past week, so get your bundle at its lowest price just in time for the holiday season.
By clicking on the featured links, visitors will leave Localish.com and be directed to third-party e-commerce sites that operate under different terms and privacy policies. Although we are sharing our personal opinions of these products with you, Localish is not endorsing these products. It has not performed product safety testing on any of these products, did not manufacture them, and is not selling, or distributing them and is not making any representations about the safety or caliber of these products. Prices and availability are subject to change from the date of publication.
Copyright © 2023 WLS-TV. All Rights Reserved.
With Its Novel Affiliate Model, The Sporting News Bets on Lifetime Value
Sports publisher The Sporting News raised $15 million in Series A funding in September, in large part because of the unique affiliate marketing model it employs.
The company, like a growing number of sports media newsrooms, generates revenue from referring its readers to sportsbooks and gambling operators. 
But unlike traditional affiliate models—where retailers like Amazon pay publishers like Wirecutter on a cost-per-acquisition basis each time a customer makes a purchase—The Sporting News uses a revenue-share structure, meaning that it receives a percentage of the lifetime value of the new customers it sends to gambling operators.
"When it comes to delivering a customer to a platform with a longer use case, it is short-sighted to take a one-time fee," The Sporting News CEO Rich Routman said. "If I send someone to a streaming platform, and they spend $10 a month for five years, why would I take a $20 bounty? I'll take $2 a month for five years."
The model enables The Sporting News to act more as a long-term partner to the sportsbooks it works with, sharing in their successes by generating revenue when their referrals spend money. This year, the sports-betting industry in the U.S. is projected to generate $7.62 billion in revenue, according to Statista.
Interest in this kind of model has risen as publishers look to diversify their revenue streams.
While affiliate marketing and commerce are critical in these efforts, they are challenging because publishers have to stack up thousands—if not millions—of individual purchases to make the operation worthwhile. 
But revenue-share models let publishers generate recurring income from the customers they generate while placing the onus on them to source quality referrals—a dynamic similar to performance advertising.
Potential in other publishing sectors
The revenue-share model is commonplace in Europe, where the sports-betting market is more mature. The Dutch firm Better Collective, for instance, projects 2023 revenues of $345 million, according to company filings.
But it's rarer in the U.S., where gambling on sporting events became legal federally just five years ago. So far, only sports publishers have embraced the model, as it functions best in industries in which customers have high lifetime values.
But there is no technical reason why it wouldn't suit other media companies with similar market dynamics, such as software sales or subscription services, said Bryce Widelitz, vice president of publisher innovation at partnerships management platform impact.com.
How Creators Are Powering Social Commerce
In the ever-evolving landscape of social media and shopping, a profound shift is underway as retail giants like Amazon and Walmart, along with social media platforms such as TikTok and YouTube, rely on creators to delve deeper into social commerce.
At the forefront of this transformative journey are creators, emerging as pivotal players in steering the course of social commerce.
From Walmart launching its own creator marketplace to the emergence of TikTok Shop, here are the key developments.