The Rise of FinFluencers and Why Banks Need to Jump Onto This Bandwagon
In 2002 Nicky Senyard founded Income Access, an affiliate marketing company with over 22,000 affiliates in the regulated gaming industry, and sold the business fourteen years later to Paysafe for USD $30 million.
Senyard is back in the affiliate marketing space but this time around she has her sights on the financial services industry.
Founded in 2019, Fintel Connect is a leading affiliate network, tracking and reporting technology, and marketing partner dedicated to the financial services space.
More than 80 financial service brands use the Vancouver-based startup to enhance their marketing through its curated financial affiliate network which includes FinFluencers.
Simply put, a FinFluencer — as a financial influencer is usually called — is a person who gives information and advice to investors on financial topics — usually on stock market trading, personal investments like mutual funds and insurance, primarily on various social media platforms.
Techcouver sat down with Senyard to learn more about Fintel Connect and the rise of FinFluencers.
What do you see as the role of the Finfluencer? How are they changing the landscape?
NS: I believe that social media platforms are not necessarily changing the media landscape, but rather riding on the existing landscape. As these platforms become more accessible, people use them as a megaphone for their messages.
In the past, people listened to the radio, then moved to newspapers and TV. Nowadays, social media platforms are just another channel for people to express their content or point of view. However, the audience follows the channel, creating a marketplace where both content and audience are necessary for success.
Financial influencers are using social platforms to reach their audience where they are, and are creating content their followers are interested in. This shift towards influencer marketing reflects the changing media consumption habits of consumers, particularly among younger demographics who are more likely to trust recommendations from influencers.
How do you see the role of Finfluencers evolving in the future, and how can banks best position themselves to take advantage of this trend?
NS: Banks are like other products in a marketplace however, they are unique. They deal with money and are highly regulated and extremely important. This elevates banks to a level of importance incomparable to other industries. Financial influencers play a crucial role in informing consumers about banking products and services.
Banks have been traditional in their approach to conveying their values and product information, and they need to adapt to the changing landscape of communication channels. The rise of financial influencers has opened new channels to reach a younger audience. Banks cannot afford to rely solely on traditional media channels to communicate with consumers, as they risk missing out on important audience segments, including Gen Z and soon, Gen Alpha who now have a lot of disposable income and clear financial goals. But are also heavily influenced by what they see online.
This audience is not consuming historical or outdated forms of content, and that's why banks need to embrace the role of financial influencers to stay relevant in the marketplace. By working with finfluencers, banks can tap into their expertise and influence to educate consumers about their products and services, build brand awareness and drive customer acquisition.
By leveraging channels like partner marketing, for example, and tapping into a vast network of high-quality, pre-qualified leads that are actively seeking financial solutions, banks can reach new potential members ultimately driving in deposits.
However, it is important for banks to approach finfluencer partnerships with caution. Banks need to ensure that they are partnering with finfluencers who are credible, trustworthy, and comply with relevant regulations and guidelines. Furthermore, banks can leverage technology to make the most of their partnerships with finfluencers.
By using robust journey analytics to automated marketing compliance tools like our Fintel Performance and Fintel Check products, banks can track and measure the impact of their influencer campaigns, optimizing their strategy and maximize their return on investment.
What steps can banks take to build relationships with finfluencers?
NS: For banks to leverage the power of finfluencers, they must have a strong digital presence. This includes having a robust digital product offering and being able to track and analyze data to gain insights into customer behavior. Banks must also adopt a holistic approach to digital marketing, which means they cannot solely rely on finfluencers but must communicate with their audience through various digital channels.
To effectively reach their audience, banks must be present where their customers are i.e., social media platforms. This requires a comprehensive digital strategy that includes influencer marketing and other digital marketing tactics. By taking a digital-first approach and embracing the power of finfluencers, banks can effectively reach new audiences and drive growth. In this uncertain economic climate, financial institutions are under more pressure to spend less while generating more.
Data-driven marketing strategy is the answer to guaranteeing ROI – what's performing well, with whom, and through which channels. By partnering with affiliates who have a deep understanding of the audience, financial institutions can use this data to their advantage and ensure their marketing strategies are aligned with their customer needs.
Content compliance is a major concern for banks. What advice do you have for brands looking to work with influencers and what can banks do to overcome this concern?
NS: Absolutely relevant! Absolutely important! It is crucial for banks to have clear policies in place when working with finfluencers. These policies must be effectively communicated to influencers and reviewed regularly to ensure compliance. finfluencers must be aware that they will be held accountable through contractual and financial terms if they do not adhere to these policies.
Trust is a crucial element in any partnership, and building trust with influencers is no different. When there is trust between the bank and the influencer, both parties can be confident that the rules will be followed. Building trust takes time and requires ongoing communication and transparency. By establishing clear policies, effective communication, and mutual trust, banks can effectively partner with influencers to achieve their marketing goals.
It is tedious to constantly monitor if influencers are being compliant with their content and that's why Fintel Check, Fintel Connect's AI monitoring and compliance tool allows banks to constantly monitor content being put out by their partners and notifies them when a compliance rule isn't met. This saves them a lot of time and energy.
Some critics argue that Finfluencers lack the expertise and knowledge to provide valuable financial advice. How do you respond to these criticisms?
NS: Most financial influencers are not financial planners, most don't profess to be and are not regulated in the same way. The role of financial influencers is to raise awareness about financial issues rather than providing financial advice. I think all the financial influencers out there are very clear that their role is about education and awareness. They do not provide financial plans or processes.  It is key to choose a partner who is transparent about their role and is focused on education and awareness. If you have a partner that doesn't make that clear, they're probably not the right fit for your brand.
How do you see the landscape of social media and content creation changing in the wake of the potential TikTok shutdown, and what opportunities do you think will arise for content creators?
NS: While the potential shutdown of TikTok may be concerning, there was a world before TikTok and there will be a world after TikTok. Creative content creation and audience engagement will continue to exist, even if platforms change.
It is possible that audiences will migrate to other platforms like Instagram or YouTube, or a new platform may emerge that offers similar features to TikTok. I believe the reason TikTok has been successful is because it is a newer platform that offers unique features and integrations. Content creators found it easy to monetize their business on TikTok, over other platforms, because of its payment model. However, other platforms will likely emerge that offer similar advancements and integrations, even if TikTok is shut down.
Content creators looking to migrate to a different platform and continue running a sustainable content creation business should look at affiliate marketing as an option. Creators are paid fairly when a sale is made. What you get out is directly proportional to what you put in.
What advice do you have for companies looking to work with influencers in a post-TikTok world?
NS: Brands and financial institutions will continue to exist, reach new audiences and successfully market their products even without TikTok. There will be other platforms out there that may offer similar or even better features, than TikTok, for influencer marketing. As such, people will likely migrate to other platforms to engage with their favorite influencers.
However, the strategy of using influencers should remain the same regardless of the platform. The focus should be on identifying the right influencers for the target audience and communicating the brand's message effectively. Knowing which influencers and campaigns are working for your brand is important. This means understanding the data and tracking the campaign end-to-end no matter what channel of social media you are using.
While the platform may change, the importance of influencer marketing and its ability to connect with audiences will remain consistent.
Image: tonodiaz on Freepik
Best deals this week: Get up to 40% off brands like Xbox, Hydro Flask, KitchenAid
By
Chi Tran
Friday, December 1, 2023 5:33PM
As a participant in multiple affiliate marketing programs, Localish will earn a commission for certain purchases. See full disclaimer below*
Christmas is coming, and with that comes some great weekly sales for your holiday and Christmas gift shopping. Below, we've rounded up the five best deals you can shop for right now. Like all sales, the discounted rates mentioned below may go up at any time, so make sure to fill your carts up soon before they expire. Each deal is also vetted by our team of deal experts, so you know the products you're buying are either top-rated, staff favorites or from a brand we trust.
Best deals of the week
Anker Soundcore 2 Portable Bluetooth Speaker
Highly affordable yet mightily powerful, the Anker Soundcore 2 will solve all of your speaker needs without breaking the bank.
KitchenAid Ultra Power Hand Mixer
One of the bestselling products during Amazon's Black Friday week, the KitchenAid Ultra Power Hand Mixer is currently still on sale for all your baking and whisking needs.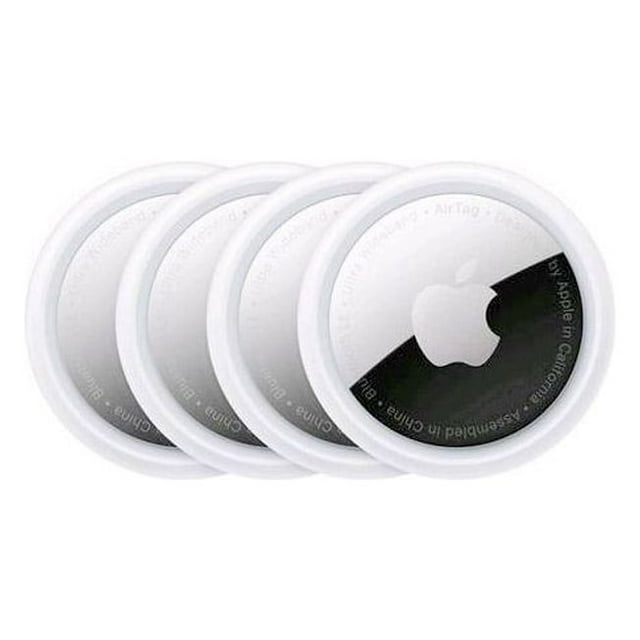 This amazing value deal for the 4-pack AirTag is perfect for the family to keep track of all their belongings.
The Hydro Flask stainless steel is on sale for all your water needs throughout the holidays.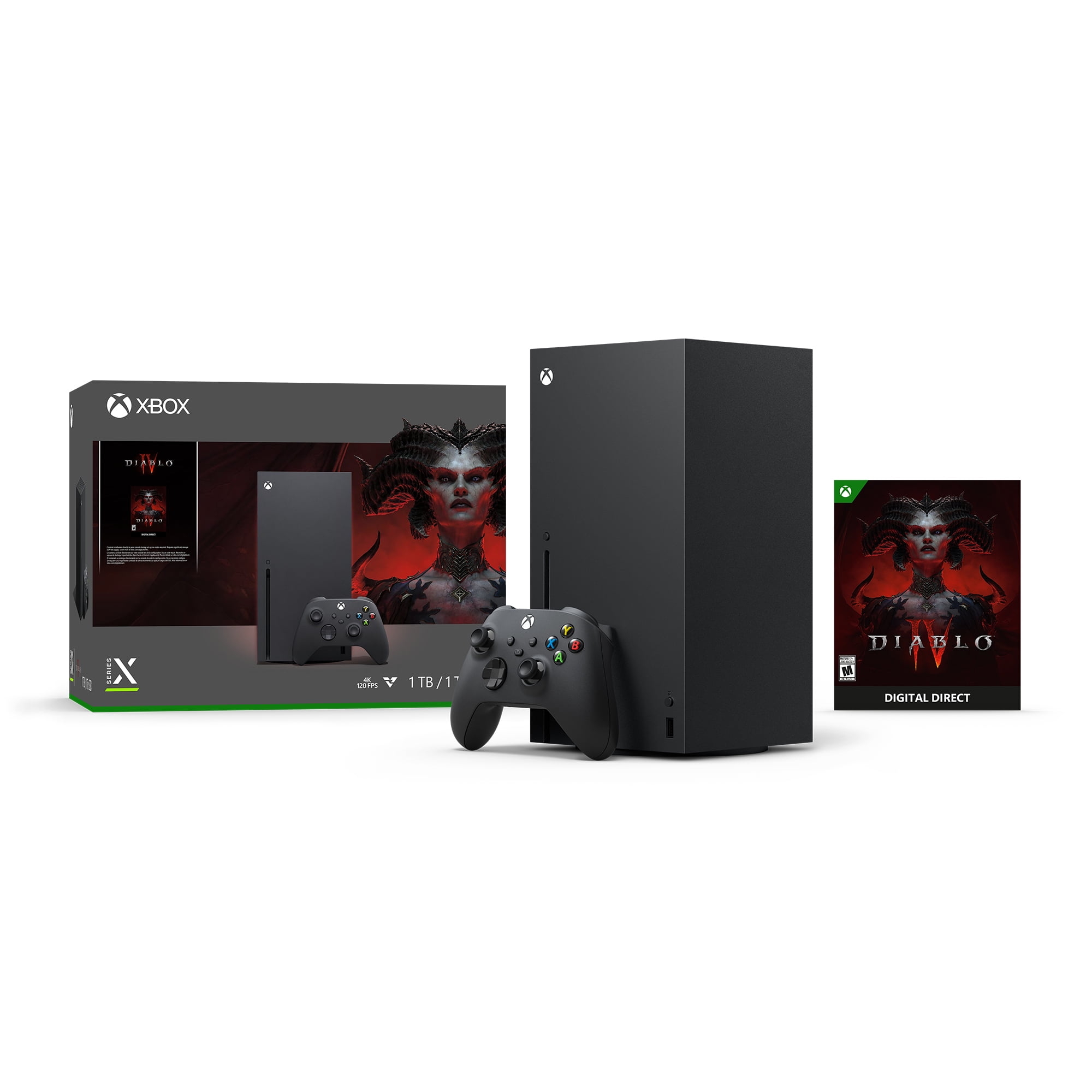 Xbox Series X – Diablo IV Bundle
The Xbox Series X Diablo IV Bundle is one of the bestselling Walmart items this past week, so get your bundle at its lowest price just in time for the holiday season.
By clicking on the featured links, visitors will leave Localish.com and be directed to third-party e-commerce sites that operate under different terms and privacy policies. Although we are sharing our personal opinions of these products with you, Localish is not endorsing these products. It has not performed product safety testing on any of these products, did not manufacture them, and is not selling, or distributing them and is not making any representations about the safety or caliber of these products. Prices and availability are subject to change from the date of publication.
Copyright © 2023 WLS-TV. All Rights Reserved.
With Its Novel Affiliate Model, The Sporting News Bets on Lifetime Value
Sports publisher The Sporting News raised $15 million in Series A funding in September, in large part because of the unique affiliate marketing model it employs.
The company, like a growing number of sports media newsrooms, generates revenue from referring its readers to sportsbooks and gambling operators. 
But unlike traditional affiliate models—where retailers like Amazon pay publishers like Wirecutter on a cost-per-acquisition basis each time a customer makes a purchase—The Sporting News uses a revenue-share structure, meaning that it receives a percentage of the lifetime value of the new customers it sends to gambling operators.
"When it comes to delivering a customer to a platform with a longer use case, it is short-sighted to take a one-time fee," The Sporting News CEO Rich Routman said. "If I send someone to a streaming platform, and they spend $10 a month for five years, why would I take a $20 bounty? I'll take $2 a month for five years."
The model enables The Sporting News to act more as a long-term partner to the sportsbooks it works with, sharing in their successes by generating revenue when their referrals spend money. This year, the sports-betting industry in the U.S. is projected to generate $7.62 billion in revenue, according to Statista.
Interest in this kind of model has risen as publishers look to diversify their revenue streams.
While affiliate marketing and commerce are critical in these efforts, they are challenging because publishers have to stack up thousands—if not millions—of individual purchases to make the operation worthwhile. 
But revenue-share models let publishers generate recurring income from the customers they generate while placing the onus on them to source quality referrals—a dynamic similar to performance advertising.
Potential in other publishing sectors
The revenue-share model is commonplace in Europe, where the sports-betting market is more mature. The Dutch firm Better Collective, for instance, projects 2023 revenues of $345 million, according to company filings.
But it's rarer in the U.S., where gambling on sporting events became legal federally just five years ago. So far, only sports publishers have embraced the model, as it functions best in industries in which customers have high lifetime values.
But there is no technical reason why it wouldn't suit other media companies with similar market dynamics, such as software sales or subscription services, said Bryce Widelitz, vice president of publisher innovation at partnerships management platform impact.com.
How Creators Are Powering Social Commerce
In the ever-evolving landscape of social media and shopping, a profound shift is underway as retail giants like Amazon and Walmart, along with social media platforms such as TikTok and YouTube, rely on creators to delve deeper into social commerce.
At the forefront of this transformative journey are creators, emerging as pivotal players in steering the course of social commerce.
From Walmart launching its own creator marketplace to the emergence of TikTok Shop, here are the key developments.