14 Best Self-Employed Jobs to Start Earning a Good Income Fast in 2023
There's no better feeling than having a career that allows you to live your passion, have a great work/life balance, and earn a healthy income. If this sounds good to you, keep reading to learn about the best self-employed jobs that could give you this and more.
Whether you're a student considering your next step, a stay-at-home Mom, or someone stuck in a 9-5 you hate, a new work-for-yourself job could be just what you need.
According to the US Bureau of Labor Statistics, in November 2022, the number of self-employed people rose to over 9.6 million, a 3.2% annual increase.
It's clear that more and more people are making the jump into working for themselves, and you can do the same.
Read on to learn about the best self-employed jobs to earn a good income quickly.
The Best Self-Employed Jobs You Can Start Today
Just a quick heads up!
Some jobs on this list are skilled trades and will need you to train or get experience before taking on paid work.
But, some allow you to start working and earning immediately.
So browse the list and see which best suits your skills and passions.
1. Blogging
Of course, a post like this on Niche Pursuits will need to start off with blogging.
There are many reasons why you should start a blog. You can make extra money and enjoy your own lifestyle business, but there's much more to it.
While a blog takes a lot of work up-front, with time, you can earn enough money to quit your 9-5.
So if you're fed up with your current job and want to be a self-employed worker, then launching a new blog is well worth your time.
If you're new to blogging and don't know where to start, look at The Authority Site System (TASS) by Authority Hacker.
This training walks you step-by-step through the ins and outs of building and earning passive income from a website. And as you add to your blog, you can also start a YouTube channel, repurposing blog content in video format to help grow your brand. Learn more in our full TASS review!
Job Requirements: Focus and determination. Time each day to spend writing content and promoting your blog.
Average Yearly Income: Unlimited.
2. Online Tutoring
Are you knowledgeable about a certain subject? Do you enjoy working with kids and nurturing young minds?
If yes, working as an online tutor could be one of the best self-employed jobs for you to earn a great income quickly.
Freelance tutors can set their preferred working hours and earn an average of $25 an hour.
Plus, you can increase this rate as you gain more experience or if you teach a specialized subject.
Job Requirements: Tutors need at least a Bachelor's Degree in their chosen subject, such as Math, Science, History or English. Online English teachers may require a TEFL or TESOL.
Average Yearly Income: $42,319
3. Freelance Writer
If you have a way with words, freelance writing is an ideal self-employed career for you.
There are many online writing sites to find paid writing assignments even for a beginner.
You can search for freelance job boards and create profiles on popular freelancer sites such as Fiverr and Upwork.
Many businesses employ freelance writers to produce content such as:
Emails
Blog articles
Website copy
Product descriptions
Social media posts
White papers
Research articles
Resumes
Marketing content
Job Requirements: No official qualification is needed, but you will need excellent writing and grammar skills.
Average Yearly Income: $68,690
4. Pet Sitting
If you love dogs and have experience caring for them, you could become a self-employed pet sitter.
Many busy professionals don't have the time to walk their dogs daily, and you can help by offering doggy daycare or a dog walking service.
A few services you could provide include feeding, grooming, walking, bathing, and giving pets company overnight.
To get experience, set up a profile on a popular pet-sitting site such as Rover.
Over time, as you gain customers, you can transition into starting your own doggy daycare and even offer to look after different types of animals.
Job Requirements: No official qualifications are needed. But, you must demonstrate you know how to care for dogs.
Average Yearly Income: $34,125.
5. Child Care
With many people working long hours, there is an increasing need for proficient child care services during the day and night.
Plus, many Moms and Dads find themselves as single parents, juggling kids and holding down a job.
If you have experience looking after kids, you could offer childcare services in your home or in the home of the parent paying you.
As time moves on and you gain popularity, you could even advance to setting up your own daycare facility.
Job Requirements: Experience caring for or working with kids. Check licensing requirements for childcare in your state.
Average Yearly Income: $33,881.
6. Event Coordinator
Events are big business and companies, and corporations will pay handsomely for their event to get noticed.
If you have great organization and communication skills, this could be one of your best self-employed jobs.
Event coordinators plan and oversee all parts of a gathering or special occasion. Tasks you may be expected to complete include:
Booking a location
Sourcing staff for the event
Scheduling entertainment
Booking catering
Event set up
Cleanup after the event
A few different types of events you could assist in planning are weddings, birthdays, fashion events, shop openings and corporate events.
Job Requirements: No formal qualification is needed, but you must show you have contacts in the industry and experience with events.
Average Yearly Income: $35,045.
7. Virtual Assistant
Are you organized with an eye for detail?
Then perhaps working as a virtual assistant could be a great self-employed job to get into.
Virtual assistants work on administrative tasks for businesses, such as data entry, travel planning, phone answering, email box management, and more.
The work is usually flexible, allowing you to work at times that suit you and take on as many hours as you like.
Look at the best virtual assistant jobs for beginners if you're new to this line of work.
Job Requirements: No certification is needed. But, you will need to be organized, have good typing skills and be able to use basic online software such as Word and Google spreadsheets.
Average Yearly Income: $38,028.
8. Social Media Marketing
Just about every business in the world has a social media presence.
Social media is used by brands to connect with their audience, show off new products and get new leads and sales.
If you have experience growing a large social media following, you can help others do the same by working as a self-employed social media marketer.
Daily work tasks for this job include:
Scheduling posts
Replying to social comments
Promoting what a company offers
Setting up social accounts
Growing and scaling social accounts
Creating campaigns
Analyzing social media trends
Job Requirements: No formal qualifications are needed. But, you will need to show proficiency in building and scaling social media accounts.
Average Yearly Income: $42,869.
9. Transcription Work
Are you a good listener with fast typing skills?
Then it's likely that transcriptionist work is one of the best self-employed jobs for you.
Transcriptionists listen to audio and type out what they hear. 
A client may ask you to type content like:
Webinars
Legal proceedings
Live events
Meetings
Telephone calls
Interviews
While transcription work isn't the highest paid, you can choose to specialize in medical transcription, which pays better rates.
Job Requirements: Fast typing skills. You are required to pass a typing test before you can access paid work.
Average Yearly Income: $39,000.
10. Business Consultant
A business consultant is sometimes also known as a management analyst.
Consultants work alongside business owners to assess their processes' effectiveness and advise on maximizing efficiency.
You can choose who you work with and how much you charge. But this will largely depend on your experience and qualifications.
You will need strong communication skills and analytical skills, plus the ability to use your initiative to create change for the better.
Job Requirements: A business consultant qualification isn't necessary, but expertise in your chosen field is essential.
Average Yearly Income: $74,498.
11. Career Coach
Have you had a huge amount of professional experience but are looking for a change?
One option is to become a career coach and help others achieve the level of success that you've enjoyed.
As a career coach, you may be expected to help with:
Career planning
Resume building
Preparing for interviews
Negotiating wages
Career advancement
Work can be found with a specific company, or you can set yourself up as a freelance career coach in your chosen field.
Job Requirements: Bachelor's degree in your chosen area of expertise. A Global Career Development Facilitator (GCDF) certification is recommended to earn a higher wage.
Average Yearly Income: $45,000.
13. Personal Trainer
Health and wellness is booming, with many people needing help to achieve their fitness goals.
If you have experience with weight training, running marathons, or just enjoy keeping fit, personal training is a top self-employed job to earn a good income quickly.
You can choose where you work and who you work with. Ideas include training Moms to lose the baby weight or helping skinny guys put on muscle.
Personal trainers charge anywhere between $20 – $100 or more an hour, depending on where they live.
Job Requirements: Personal trainer certification or professional sports background. Must be fit and personable.
Average Yearly Income: $38,000.
14. Graphic Designer
Graphic designers use computer software to create visual concepts that inspire and educate consumers.
A few items that are produced by graphic design workers include the layout and design for brochures, logos, marketing materials, magazines, and advertisements.
To succeed on a self-employed basis, you will need the ability to use various design and photo editing software and be creative and innovative.
Job Requirements: A degree is not always necessary. But, you will need knowledge of media production, communication, and a good grasp of common design applications such as Illustrator, InDesign and Photoshop.
Average Yearly Income: $52,769.
Final Thoughts on the Best Self-Employed Jobs
These are some of the best self-employed jobs available today.
But, if you don't find anything that suits you, look at this list of online jobs that pay daily and these real online jobs anyone can do for more ideas.
Working for yourself has many benefits, with flexibility being one big plus.
However, as a self-employed person you gotta remember to motivate yourself to get work done on time and find new clients when work dries up.
But, with a little time and effort, you can enjoy being your own boss and scale your income exponentially.
Best deals this week: Get up to 40% off brands like Xbox, Hydro Flask, KitchenAid
By
Chi Tran
Friday, December 1, 2023 5:33PM
As a participant in multiple affiliate marketing programs, Localish will earn a commission for certain purchases. See full disclaimer below*
Christmas is coming, and with that comes some great weekly sales for your holiday and Christmas gift shopping. Below, we've rounded up the five best deals you can shop for right now. Like all sales, the discounted rates mentioned below may go up at any time, so make sure to fill your carts up soon before they expire. Each deal is also vetted by our team of deal experts, so you know the products you're buying are either top-rated, staff favorites or from a brand we trust.
Best deals of the week
Anker Soundcore 2 Portable Bluetooth Speaker
Highly affordable yet mightily powerful, the Anker Soundcore 2 will solve all of your speaker needs without breaking the bank.
KitchenAid Ultra Power Hand Mixer
One of the bestselling products during Amazon's Black Friday week, the KitchenAid Ultra Power Hand Mixer is currently still on sale for all your baking and whisking needs.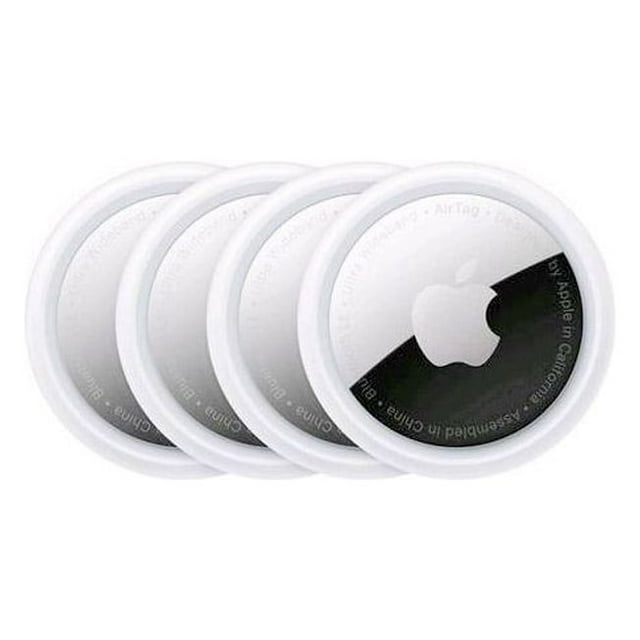 This amazing value deal for the 4-pack AirTag is perfect for the family to keep track of all their belongings.
The Hydro Flask stainless steel is on sale for all your water needs throughout the holidays.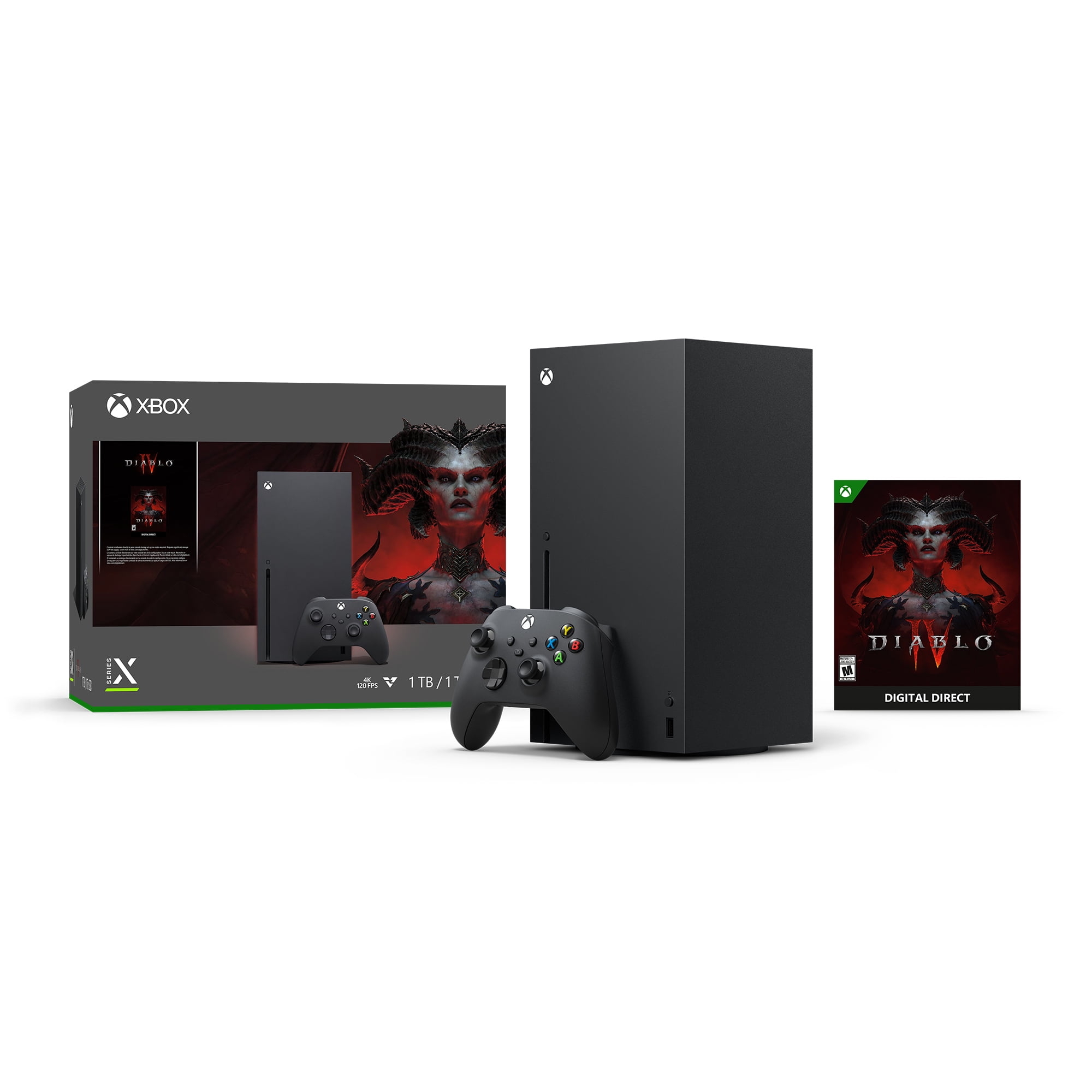 Xbox Series X – Diablo IV Bundle
The Xbox Series X Diablo IV Bundle is one of the bestselling Walmart items this past week, so get your bundle at its lowest price just in time for the holiday season.
By clicking on the featured links, visitors will leave Localish.com and be directed to third-party e-commerce sites that operate under different terms and privacy policies. Although we are sharing our personal opinions of these products with you, Localish is not endorsing these products. It has not performed product safety testing on any of these products, did not manufacture them, and is not selling, or distributing them and is not making any representations about the safety or caliber of these products. Prices and availability are subject to change from the date of publication.
Copyright © 2023 WLS-TV. All Rights Reserved.
With Its Novel Affiliate Model, The Sporting News Bets on Lifetime Value
Sports publisher The Sporting News raised $15 million in Series A funding in September, in large part because of the unique affiliate marketing model it employs.
The company, like a growing number of sports media newsrooms, generates revenue from referring its readers to sportsbooks and gambling operators. 
But unlike traditional affiliate models—where retailers like Amazon pay publishers like Wirecutter on a cost-per-acquisition basis each time a customer makes a purchase—The Sporting News uses a revenue-share structure, meaning that it receives a percentage of the lifetime value of the new customers it sends to gambling operators.
"When it comes to delivering a customer to a platform with a longer use case, it is short-sighted to take a one-time fee," The Sporting News CEO Rich Routman said. "If I send someone to a streaming platform, and they spend $10 a month for five years, why would I take a $20 bounty? I'll take $2 a month for five years."
The model enables The Sporting News to act more as a long-term partner to the sportsbooks it works with, sharing in their successes by generating revenue when their referrals spend money. This year, the sports-betting industry in the U.S. is projected to generate $7.62 billion in revenue, according to Statista.
Interest in this kind of model has risen as publishers look to diversify their revenue streams.
While affiliate marketing and commerce are critical in these efforts, they are challenging because publishers have to stack up thousands—if not millions—of individual purchases to make the operation worthwhile. 
But revenue-share models let publishers generate recurring income from the customers they generate while placing the onus on them to source quality referrals—a dynamic similar to performance advertising.
Potential in other publishing sectors
The revenue-share model is commonplace in Europe, where the sports-betting market is more mature. The Dutch firm Better Collective, for instance, projects 2023 revenues of $345 million, according to company filings.
But it's rarer in the U.S., where gambling on sporting events became legal federally just five years ago. So far, only sports publishers have embraced the model, as it functions best in industries in which customers have high lifetime values.
But there is no technical reason why it wouldn't suit other media companies with similar market dynamics, such as software sales or subscription services, said Bryce Widelitz, vice president of publisher innovation at partnerships management platform impact.com.
How Creators Are Powering Social Commerce
In the ever-evolving landscape of social media and shopping, a profound shift is underway as retail giants like Amazon and Walmart, along with social media platforms such as TikTok and YouTube, rely on creators to delve deeper into social commerce.
At the forefront of this transformative journey are creators, emerging as pivotal players in steering the course of social commerce.
From Walmart launching its own creator marketplace to the emergence of TikTok Shop, here are the key developments.