How To Make Money on YouTube With Affiliate Marketing: The Step-By-Step Guide
Affiliate marketing is a great option if you're looking for ways to make money on YouTube. By promoting products, you believe in and that your audience will love, you can earn a commission on every sale you generate.
Plus, with YouTube's vast reach, you can influence people worldwide to make purchase decisions. So if you're interested in making money through affiliate marketing on YouTube, here's what you need to know.
How To Make Money on YouTube
YouTube has become one of the most popular platforms on the internet, with over two billion monthly users. And, if you're looking to make some money from your YouTube channel, there are a few different things you can do.
One option is to sell merchandise related to your brand or channel, such as t-shirts, stickers, or other branded products.
You can also join the YouTube Partner Program, which gives you access to additional features and monetization options, including ad revenue sharing.
If you have a large enough following, you may also be able to partner with brands and sponsors for product placement or endorsements.
Additionally, you can crowdfund your channel through platforms like Patreon or license your content for use outside of YouTube.
Finally, you can explore opportunities in other industries or mediums that are related to your channel's content, such as becoming an affiliate marketer for products featured on your channel.
Whatever route you decide to go, there are plenty of ways to make money from your YouTube channel.
What Is YouTube Affiliate Marketing
YouTube affiliate marketing is a business model where you generate revenue by adding affiliate links for products or services you recommend in your videos. The links are placed in the 'Description' area beneath the video. Here is how it works: you use an affiliate marketplace or programs like ShareASale or ClickBank, to recommend particular products or services through your videos.
So it's similar to traditional affiliate marketing regarding the way you make money. The only thing that changes when you become an affiliate marketer is the platform. You still put together
product reviews

tutorials

etc., that link to a given affiliate marketing program.
Except you do it with videos. But the monetization process remains the same – you earn a commission if the viewer purchases through your referral link.
If you're interested in pursuing YouTube affiliate marketing, then be sure to research the available programs and products. Not all of them will be a good fit for your channel and audience, so it's important to find ones that align with your niche.
Once you've done that, create informative and entertaining videos to help your viewers make informed buying decisions. If you can do that, then you can start earning commissions and generating revenue from your YouTube channel.
How Much Do Youtubers Make
YouTubers can make a pretty penny by filling our screens with content. But how much do they earn? It turns out that the answer to this question is far from straightforward. YouTubers are paid based on various factors, including:
the number of views

number of subscribers

the advertiser's rates

number of clicks an ad receives

ad quality

adblockers

and video length
As a result, there is a huge range in how much YouTubers can make. Some rake in millions of dollars yearly, while others only earn enough to cover their expenses. Of course, most YouTubers fall somewhere in between these extremes.
However, one thing is for sure: YouTubing can be a very lucrative career if you manage to find success. The number of YouTube channels earning $100k+ increases by 40 percent every year. MrBeast was the highest-paid YouTuber in 2021 after raking in a whopping $54 million.
How Much Do Youtubers Maker per View
According to various estimates, the average YouTuber can earn anywhere from $0.01 to $0.03 per ad view. This means that for every 1,000 views on a video with advertisements, a YouTuber could make around $18. Forbes estimates that a YouTuber could make about $5 for every 1,000 views for top talent.
While these numbers may seem small, they can add up quickly if a video gets enough views. For example, if a video gets one million views, a YouTuber could potentially earn $5,000 from advertisements alone.
Of course, this is just an estimate, and actual earnings will vary depending on factors such as the number of ads shown and the type of advertisement. Nevertheless, it provides a rough idea of how much money YouTubers can make from advertisements for every 1,000 views.
How To Make Money on YouTube With Affiliate Marketing
Affiliate marketing is one of the most popular ways to make money on YouTube. By promoting products and services that you use and love, you can earn a commission on every sale that you generate.
The best part is that you can start with little to no investment, and there is no limit to how much you can earn. Here's your step-by-step guide to getting started:
1. Choose a Niche
Before you can start earning money as a YouTube affiliate, you need to choose your niche. This is the area that you will focus on when creating videos.
When choosing your niche, consider your interests and expertise. You should also consider the types of products you would like to promote once you have narrowed down your options and researched to see if there is a demand for videos in your chosen niche.
2. Start Your YouTube Channel
Before you can start sharing your videos with the world, you'll need to create a YouTube account. You can create a personal account, which will be attached to your Google account or create a brand account.
Brand Account
You'll need to follow a few additional steps to create a brand account:
First, sign in to YouTube and go to your channel list.

Then, choose "create a new channel." You'll be prompted to fill out basic information about your channel, including the name and description.

Once you've created your account, you can add other people as channel managers. This will give them access to post videos and make changes to the account settings.
3. Name Your YouTube Channel
Your YouTube channel name is important for two reasons.
First, it will be how viewers find your channel when they search YouTube or visit your profile.
Second, it will be the first thing people see when they come to your channel, so you want it to be attention-grabbing and relevant to the type of content you create.
Your channel name can be your real name, a pseudonym, or a combination of both. If you plan to use your real name, consider adding keywords related to the type of content you create so that people can easily find your channel when they search YouTube.
For example, if your name is John Smith and you create cooking videos, you could name your channel "John Smith – Cooking Videos."
If you choose to use a pseudonym, make sure it is something unique to help people remember your channel. You may want to include keywords in your channel name so people can easily find your videos when they search YouTube.
For example, if you create gaming videos, you could name your channel "The Gaming Guru."
4. Create a Profile Picture
Once you have chosen a name for your channel, you must create a profile picture and cover photo. These images should be high-quality and represent the type of content you create. You can use free online tools like Canva to create these images.
Your profile picture will be seen on your channel page and next to your videos. Your cover photo will be the large image at the top of your channel page. You can update these images anytime by going to your YouTube channel settings.
4. Create Engaging Content
Once you have chosen your niche, it's time to start creating content. To succeed on YouTube, you need to create videos that are engaging and informative and appeal to your target audience:
Come up with a list of topics you would like to cover in your videos.

Make a plan for each video, including what information you will share and how you will present it.

Don't forget to promote your affiliate links in each video so that viewers can purchase your recommended products.
5. Decide Where To Insert Links in Your YouTube Videos
You're not alone if you're wondering where to put your affiliate links when you're marketing on YouTube. Many YouTubers struggle with this question. The good news is that there are a couple of different options.
One option is to put your affiliate links in the main description box underneath your video. This is a great option if you have a lot of text in your description box.

Another option is to put the link into the video itself. You can enable external notations for the video you'd like to add a link to. This option is a great way to ensure your link is visible to your viewers.
Whichever option you choose, make sure that your link is visible and easy to click on.
6. Add Affiliate Links to Your YouTube Videos
There is no limit to the type of products you can promote, but you need to be proactive if you want to be ahead of your competition. If you opt to market Amazon products, you will need to create an affiliate link for the products. There is a lot that involves adding an affiliate link but let me break it down for you.
A link shortener is very helpful. Usually, affiliate links on video descriptions are long, spammy, complicated and boring which can be a bummer for your audience. Shortening makes the affiliate links easier and simpler for potential buyers to click on.
Amazon affiliate programs provide a link shortener that will help you get started. Other link shortener services include VTO.io and bit.ly. Be aware that some affiliates don't allow link shorteners to be used.
You can try them if the affiliate program you are participating in lacks a link shortener. To avoid affiliate penalties, avoid overusing affiliate links in your post and don't make a habit of listing affiliate products first.
7. Build a Following
To make money from YouTube affiliate marketing, you must build a following of engaged viewers. One way to do this is by consistently creating high-quality videos that provide value to your audience.
You should also promote your channel to maintain and increase your viewership. With time and effort, you can build a large following of engaged viewers interested in purchasing the recommended products.
8. Embed YouTube Videos on Your Website
If you're hoping to increase your YouTube audience, one of the best things you can do is showcase your videos on your website. This gives potential viewers a taste of your content and helps them decide whether they want to subscribe to your YouTube channel. There are a few different ways you can go about this.
One option is to embed your most recent video onto your website's home page.

You can also create a dedicated page that features all of your videos or even create a blog post that discusses a particular video in depth.
Whichever method you choose, include a link to your YouTube channel so that viewers can easily find more of your content. By making your videos visible on your website, you'll be well on your way to attracting new viewers and growing your audience.
Best Types of Content for Affiliate Marketing on Your YouTube Channel
There's a lot that goes into being a successful YouTube channel. Not only do you need to create entertaining or informative content, but you also need to find ways to monetize your YouTube channel. Affiliate marketing can be a great way to do this, but choosing the right type of content is important.
Some content is just more suited to affiliate marketing. Ideally, the video is naturally about the product, so you're not forcing an affiliate product into the video for no reason. Here are some of the best ways to naturally incorporate affiliate links into your YouTube videos.
Product Reviews
One way to do this is by doing product reviews. If you're reviewing a product you're an affiliate for, simply include your affiliate link in the video's description box. This way, viewers can easily click on the link and purchase the product if they're interested.
Unboxing Videos
Another option is to do an unboxing video. These are always popular on YouTube, and if you're unboxing a product you're an affiliate for, you can again include your link in the description box.
How-to Videos
Finally, if you have a tutorial or how-to video, you can use products from your affiliated company as examples. Simply mention in the video that viewers can find these products at the link in the description box.
Best Niches for YouTube Affiliate Marketing
If you're looking to start a YouTube channel with the intention of affiliate marketing, you'll want to choose a profitable niche with lasting appeal.
"Evergreen" niches fit this bill perfectly – they're not based on fads or trends but rather have a history of profitability and positive projections for the future. Some examples of evergreen niches for YouTube affiliate marketing include:
Technology
The technology niche is thriving on YouTube, with room to carve out your own area. For example, you could create videos about new software releases, app reviews, tips and tricks for using certain programs, or even in-depth guides to complex technical concepts.
If you're passionate about technology and have a knack for teaching others, this could be the perfect niche. There are endless opportunities to produce engaging content that will appeal to your audience. And with YouTube's massive reach, you could soon be reaching a global audience of tech-savvy viewers.
Fashion and Beauty
When it comes to fashion and beauty, YouTube is a veritable goldmine. There are thousands of channels dedicated to makeup tutorials, hauls, product reviews, and more, and many of them boast hundreds of thousands of subscribers.
However, this does not mean that the niche is not competitive. To succeed as a fashion or beauty YouTuber, you'll need to devise creative ways to stand out from the crowd. This might mean finding a unique angle or approach, partnering with other creators, or offering something no one else does.
However, you choose to differentiate yourself, remember that originality and quality content are essential to make money on YouTube. With careful planning and hard work, your fashion or beauty channel could soon be raking in the views (and the profits).
Wealth-Building
The niche of wealth-building is perfect for those who want to help others achieve their financial goals. This could involve creating videos on budgeting, saving money, investing, and more.
You could also partner with companies in the financial industry to promote their products and services. If you have a background in finance or are passionate about helping others improve their financial situation, this could be a very lucrative niche.
Health and Fitness
The health and fitness industry is huge, and it's only getting bigger. YouTube channels in this niche cover everything from workout routines and healthy recipes to mental health and wellness. If you're interested in promoting products in the health and fitness industry, many options are available, from fitness equipment to healthy food delivery services.
You could also create content around topics like self-care and mental health. Whatever angle you choose, remember that your goal is to provide value to your viewers and help them improve their lives.
Lifestyle
The lifestyle niche is perfect for those who want to share their passions with the world. This could involve anything from travel and food to fashion and beauty.
You can also focus on a specific aspect of your life, like parenthood or entrepreneurship. The key is to find a way to connect with your audience and provide them with valuable content that they can enjoy and use in their own lives.
Hobby
If you have a hobby or passion that you want to share with the world, consider creating content around it. This could involve anything from crafting and cooking to playing video games or collecting stamps.
Whatever your hobby may be, there are sure to be others who share your interest. Creating engaging and informative videos allows you to connect with like-minded viewers and build a loyal following. Who knows, your hobby might even become your full-time job!
Pet Care
The pet care industry is huge, and there are many ways to get involved. You could create videos about pet care tips, product reviews, or even how to train your pet. This could be the perfect niche for you if you're an animal lover.
You can also focus on a specific type of pet, like dogs, cats, or even reptiles. Whatever you choose, remember to provide value and help your viewers take care of their beloved pets.
Travel
The travel industry is perfect for those who want to see the world and help others do the same. You could create videos about your travels, share tips and advice, or even partner with companies in the travel industry to promote their products and services.
This could be a lucrative niche if you're passionate about exploring new places and helping others plan their dream vacations.
By choosing one of these niches, you'll be more likely to make money on YouTube.
Affiliate Networks
If you're considering getting into affiliate marketing, choosing an affiliate network that best suits the type of content you create is important.
For example, if you're niche is beauty, you might want to consider an affiliate program like L'Oreal's. On the other hand, if you're a travel vlogger, you might want to sign up for programs with companies like Expedia or Airbnb.
And if you have a food-related YouTube channel, partnering with a company like Williams Sonoma could be a great fit.
Affiliate Networks
Amazon Associates

Shareasale

Awin

CJ Affiliate (Formerly Commission Junction)

Rakuten Marketing (Formerly LinkShare)

Avangate Affiliate Network

ClickBank

FlexOffers

Walmart Affiliates
Of course, these are just a few examples; affiliate programs are available for nearly any niche imaginable.
Summary
So there you have it! The step-by-step guide on how to make money on YouTube with affiliate marketing. It's not as difficult as it may seem, but it will require some effort on your part. Are you up for the challenge? I think you are!
If you haven't started a YouTube channel yet, now is the time. In the meantime, good luck and happy filming!
With Its Novel Affiliate Model, The Sporting News Bets on Lifetime Value
Sports publisher The Sporting News raised $15 million in Series A funding in September, in large part because of the unique affiliate marketing model it employs.
The company, like a growing number of sports media newsrooms, generates revenue from referring its readers to sportsbooks and gambling operators. 
But unlike traditional affiliate models—where retailers like Amazon pay publishers like Wirecutter on a cost-per-acquisition basis each time a customer makes a purchase—The Sporting News uses a revenue-share structure, meaning that it receives a percentage of the lifetime value of the new customers it sends to gambling operators.
"When it comes to delivering a customer to a platform with a longer use case, it is short-sighted to take a one-time fee," The Sporting News CEO Rich Routman said. "If I send someone to a streaming platform, and they spend $10 a month for five years, why would I take a $20 bounty? I'll take $2 a month for five years."
The model enables The Sporting News to act more as a long-term partner to the sportsbooks it works with, sharing in their successes by generating revenue when their referrals spend money. This year, the sports-betting industry in the U.S. is projected to generate $7.62 billion in revenue, according to Statista.
Interest in this kind of model has risen as publishers look to diversify their revenue streams.
While affiliate marketing and commerce are critical in these efforts, they are challenging because publishers have to stack up thousands—if not millions—of individual purchases to make the operation worthwhile. 
But revenue-share models let publishers generate recurring income from the customers they generate while placing the onus on them to source quality referrals—a dynamic similar to performance advertising.
Potential in other publishing sectors
The revenue-share model is commonplace in Europe, where the sports-betting market is more mature. The Dutch firm Better Collective, for instance, projects 2023 revenues of $345 million, according to company filings.
But it's rarer in the U.S., where gambling on sporting events became legal federally just five years ago. So far, only sports publishers have embraced the model, as it functions best in industries in which customers have high lifetime values.
But there is no technical reason why it wouldn't suit other media companies with similar market dynamics, such as software sales or subscription services, said Bryce Widelitz, vice president of publisher innovation at partnerships management platform impact.com.
How Creators Are Powering Social Commerce
In the ever-evolving landscape of social media and shopping, a profound shift is underway as retail giants like Amazon and Walmart, along with social media platforms such as TikTok and YouTube, rely on creators to delve deeper into social commerce.
At the forefront of this transformative journey are creators, emerging as pivotal players in steering the course of social commerce.
From Walmart launching its own creator marketplace to the emergence of TikTok Shop, here are the key developments.
Cyber Monday 2023: The best extended deals from Amazon, Walmart, Best Buy, Apple and more
As a participant in multiple affiliate marketing programs, Localish will earn a commission for certain purchases. See full disclaimer below*
There is still time for Cyber Monday savings. If you didn't have time to pick stuff up on Cyber Monday, don't worry as many of your favorite brands still have extended Cyber Monday sales. Here is every major brand's extended Cyber Monday and Black Friday 2023 sales that you need to know. Check out best Cyber Monday deals under $100 and best Cyber Monday deals on Amazon.
Deals from top retailers
Amazon's Cyber Monday event has ended, but there's still time for holiday shopping with sales up to 71% on all things tech, household appliances and more.
This is your last chance to get the Apple Airpods 2nd Gen for under $100.
The most powerful Beats headphones yet, the Studio Pro is on sale for more than 50%.
Hisense 58-Inch ULED 4K Smart Fire TV
The crisp Hisense TV is on sale for 41% off.
Walmart's Cyber Monday Deals is live until supplies last, with massive sales on items from Dyson, Sony, Apple and more.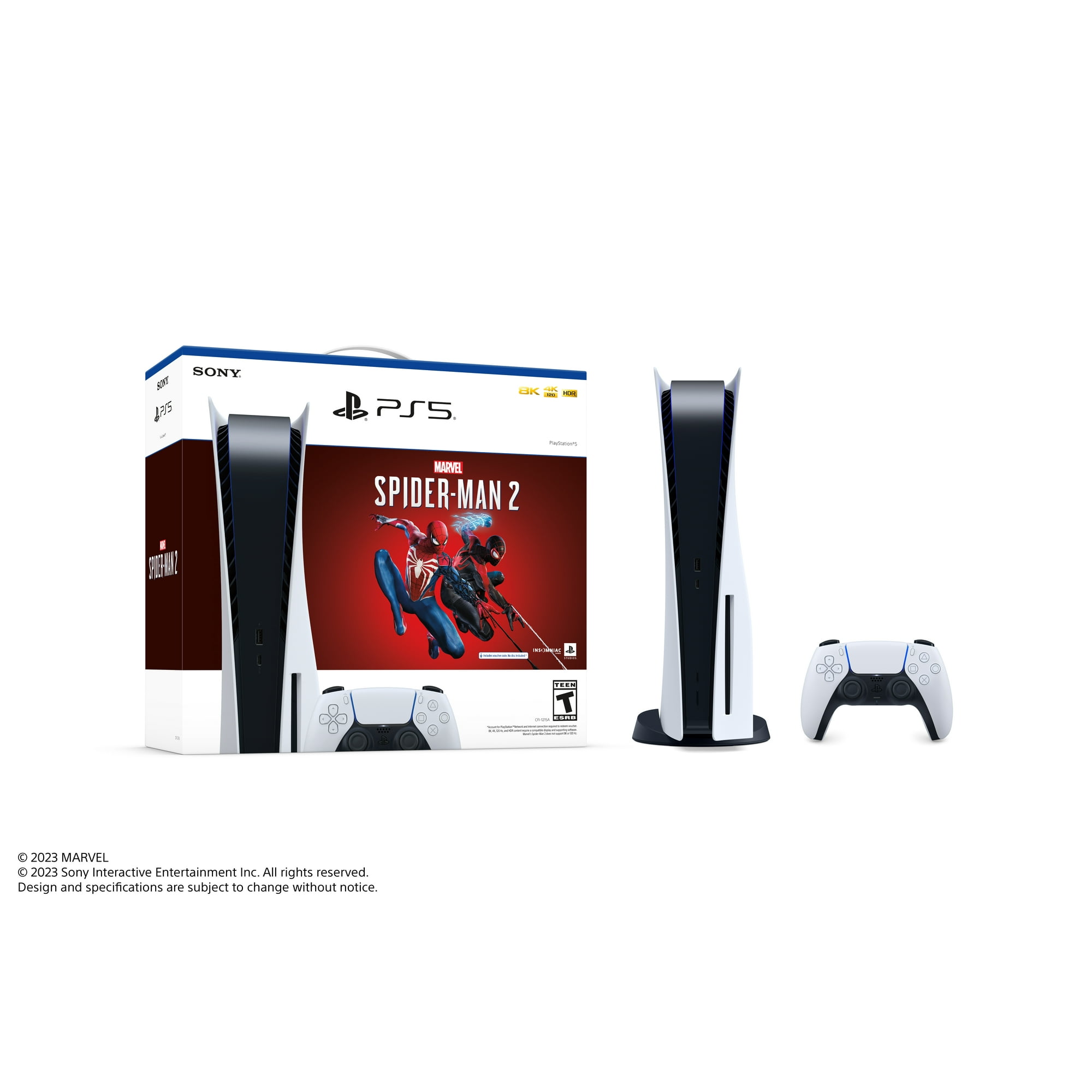 PlayStation 5 Spider-Man 2 Bundle
The PS5 bundle comes with the hit Marvel's Spider-Man 2 disc for 10% off.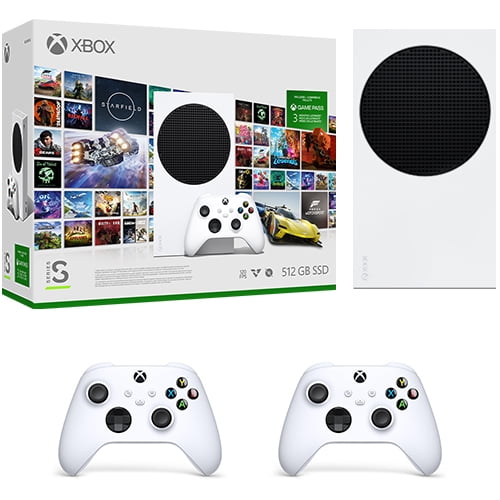 The Xbox Series S bundle comes with an additional Xbox controller and a 3-month Game Pass subscription.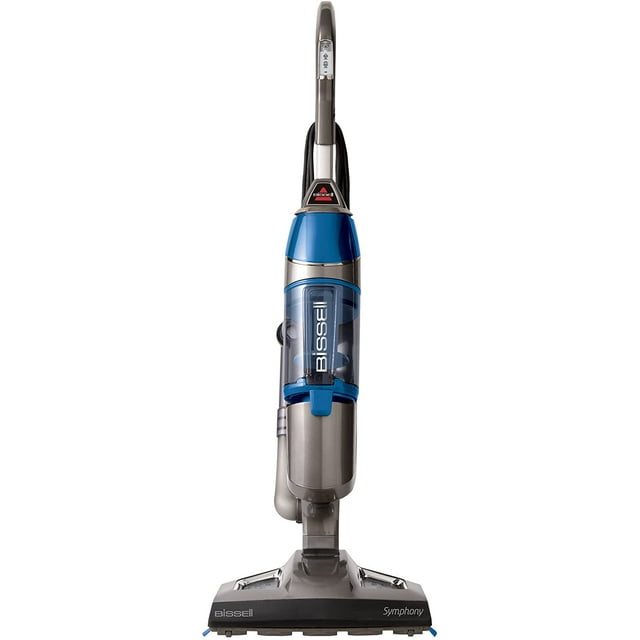 The fan-favorite Bissell Vac-and-Steam All-in-one is on sale for nearly $100 off.
Home Depot is offering Cyber Monday deals online and in stores now through 11/29, with up to 60% off on home appliances.
Best home products deals
Gordon Ramsay's favorite cookware brand is offering 50% off their excellent pan and pot sets for Cyber Monday 2023.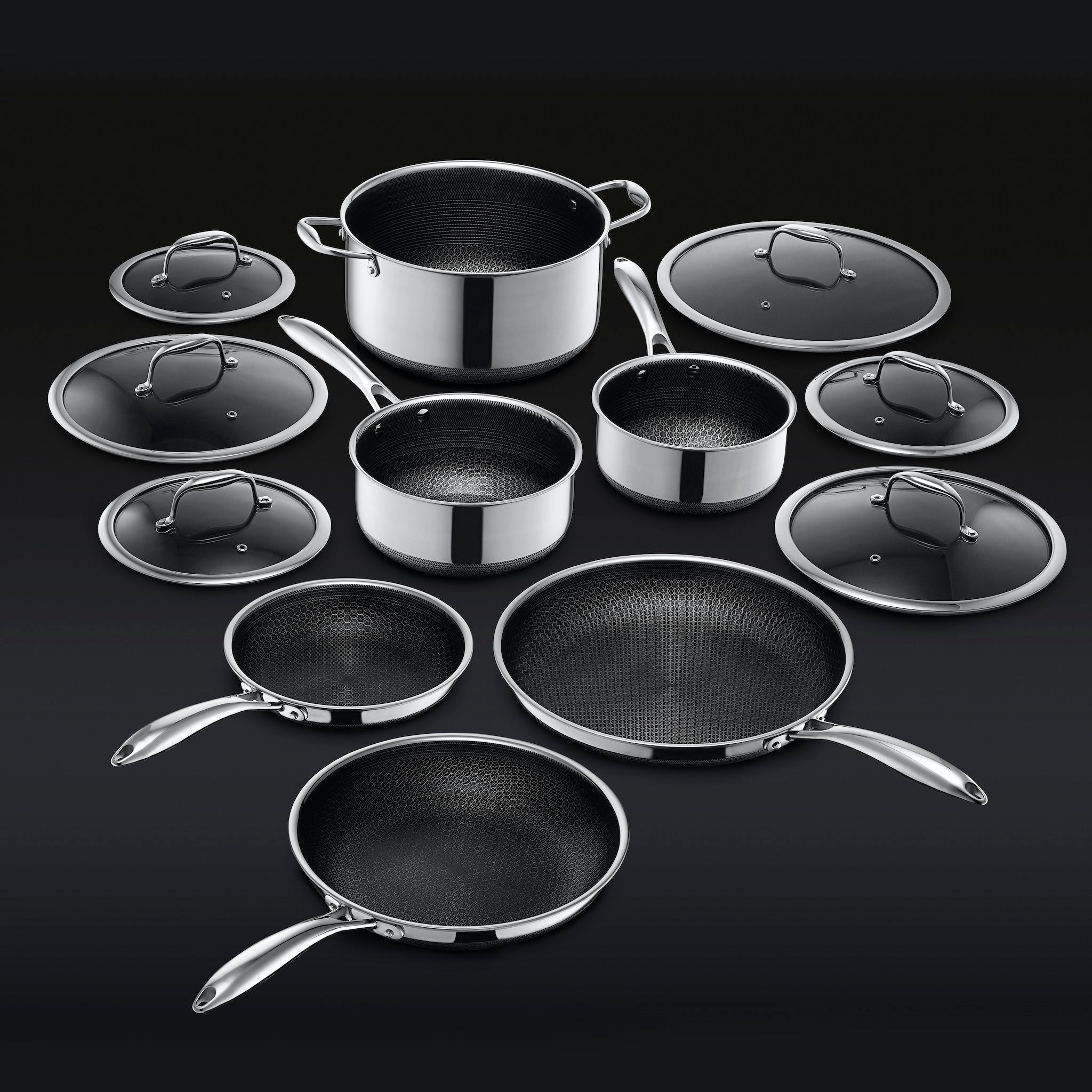 HexClad 12-piece Cookware Set
At 40% off, you could have Gordon Ramsey's favorite 12-piece cookware set for the lowest price ever.
Dyson deals are the best, with many of its revolutionary hair products and vacuums now on sale for up to 50%.
Dyson Supersonic Hair Dryer
Dyson's revolutionary Supersonic Hair Dryer is on sale for the first time this year – grab this excellent product for 25% off.
West Elm is giving 70% off on many of its best luxury furniture for extended Cyber Monday sales.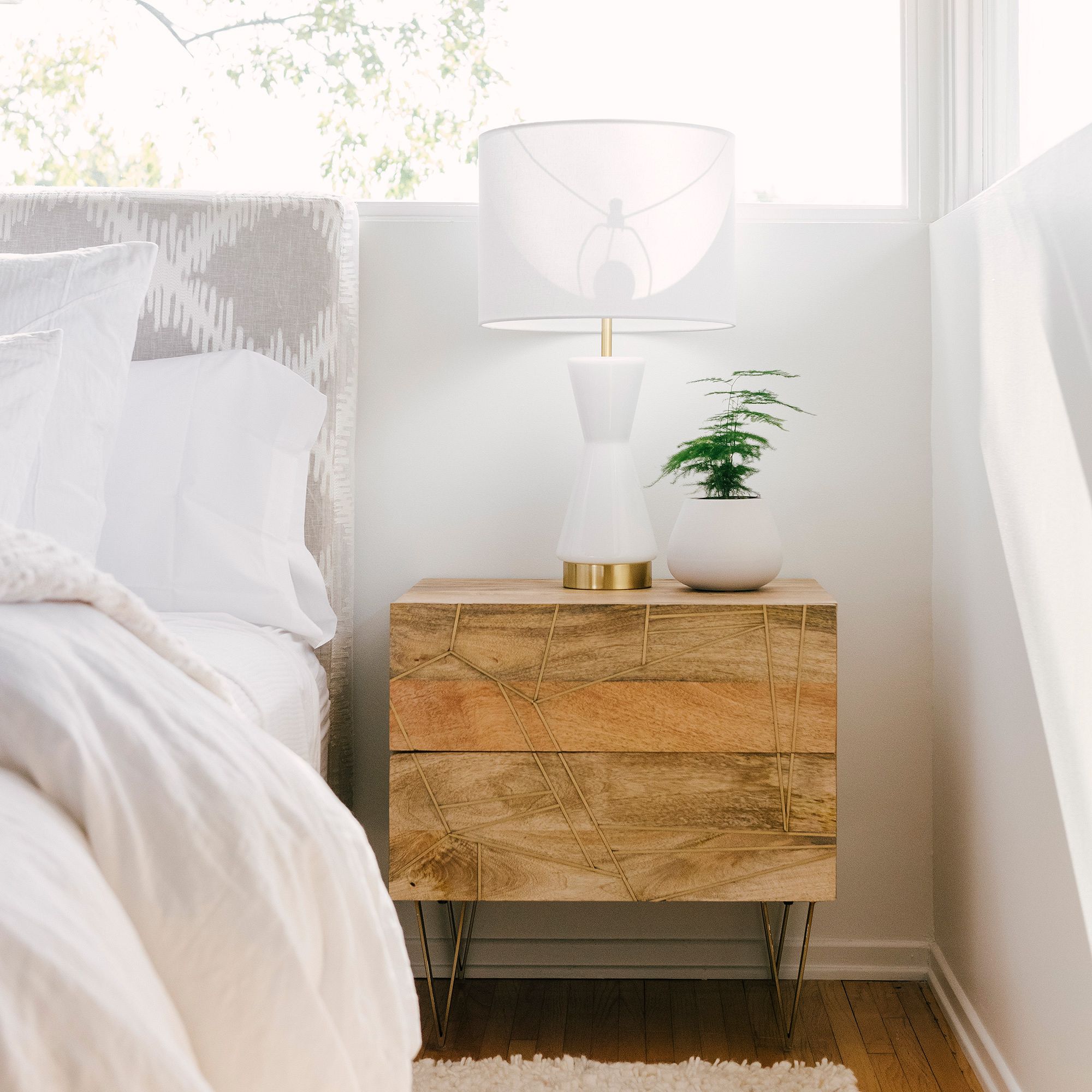 Roar & Rabbit Geo Inlay Nightstand
This beautiful nightstand is going for 30% off at West Elm.
Solo Stove is the best fire pit retailer on the market, so get their warmth for up to 40% off.
Secure some holiday warmth with the table top Mesa fire pit for 22% off.
Tech and entertainment
Take advantage of Hulu's amazing Black Friday deal for a limited time! Subscribe to the Hulu (With Ads) plan for 99 per month for one year, current regular monthly price after. Get this deal now by clicking here. Ends 11/28/23. Eligibility restrictions and terms apply.
Best jewelry, clothing and fashion deals
Crocs' Cyber Week sale are hosting sales up to 50%.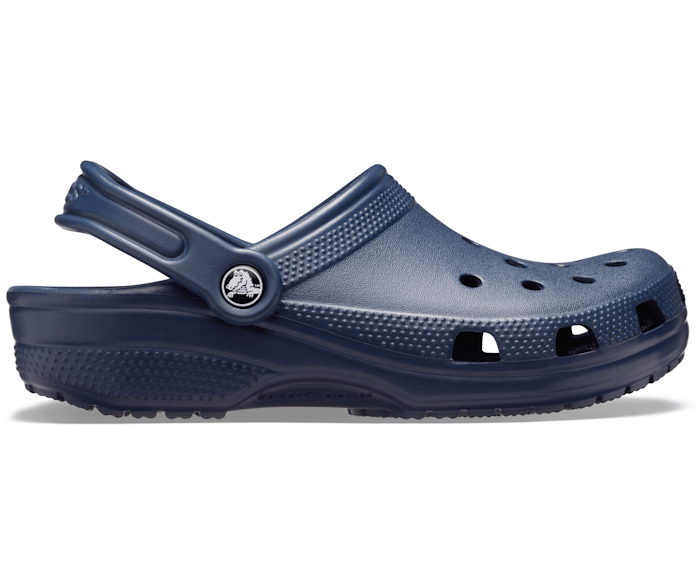 The Classic Clog is a classic for a reason at 25% off.
UNIQLO is having its only sale of the year, with amazing Cyber Week deals for your online shopping experience.
Nordstrom has Cyber Monday deals until midnight tonight, offering up to 82% off across all categories like Nike, UGG, Calvin Klein, Tory Burch and more.
The popular athleisure wear company has a number of great extended Cyber Monday finds, especially in their "We Made Too Much" page for the holiday shopping season.
Best haircare and cosmetics deals
Find deals from Ulta, Sephora and more.
Ulta's Cyber Monday sales are now live and ends Tuesday November 28th, with up to 50% select beauty products.
The Walt Disney Co. is the parent company of Hulu and this ABC station.
* By clicking on the featured links, visitors will leave Localish.com and be directed to third-party e-commerce sites that operate under different terms and privacy policies. Although we are sharing our personal opinions of these products with you, Localish is not endorsing these products. It has not performed product safety testing on any of these products, did not manufacture them, and is not selling, or distributing them and is not making any representations about the safety or caliber of these products. Prices and availability are subject to change from the date of publication.