Puffco Budsy review | GreenState
Hearst Newspapers participates in various affiliate marketing programs, which means we may earn a commission when you click links in this content. Our professional curators independently research and recommend products and services, with no newsroom involvement. Merchants can pay for a sponsored listing and may choose to rewrite their summary. When that happens, we label the listing as "Sponsored" and highlight it in grey to differentiate the merchant-provided content from our writing.
To say that the market for vaping gear is well-saturated would be one of the biggest understatements of the past couple of years.
Puffco knows that very well themselves – that's why the American startup brand has made it their mission to stand out with a line of unique gadgets that tap into innovative niches and segments.
In the past, the Puffco Plus, a pint-sized vape pen with unusually high horsepower, led to countless imitations and competitors before you could even say "dab rig." But for the people who don't wish to dab, Puffco has something for you.
Can the company's next big idea, the Budsy, manage to do the same? Let's take a look at this Puffco Budsy Review!
About the Brand
Puffco is one of the biggest names in extracts. Suffice it to say they've created a brand for themselves in the relatively short span of time since their founding in 2013.
Specializing in innovative vape products of all shapes and sizes, Puffco devices are known for their sleek, geometric look and high efficiency.
The product range is simple and concise, with no real range-toppers nor any pared-down budget models in sight for any category. The idea is to provide the best that current technology allows at a great value, without compromising on any major aspect of functionality.
Health concerns (from particulates and microplastics) and environmental consciousness are a top priority behind the design of Puffco products, and it shows.
Puffco Budsy Review
Design
Upon handling the Puffco Budsy for the first time, the thing that immediately strikes you are the looks. Simply put, the Budsy appears to be at first glance a perfectly ordinary reusable water bottle  – though a decidedly handsome and well-made one, for sure.
The Budsy was created in the wake of the Puffco Plus, which was a compact dab rig (nowadays referred to as a wax nail) that is inconspicuous enough to pack and use on the go.
Riding on the success of this design, Puffco asked themselves: what about a more powerful design that didn't try to maximize its stealthiness through size, but by blending in?
And just that, blending in, is what the Budsy does amazingly well. Even the mouthpiece is cleverly disguised as a straw.
Features
Looking like no other product before it while blending in with its surroundings extremely well is one thing, but what can the Budsy actually do for you in pragmatic terms?
Essentially, Puffco has managed to create what may be the world's first high-powered camouflaged water pipe.
That's right: inside that unassuming body is a full-on bong replacement that's stealthy enough to bring with you wherever you go. Hidden beneath the ordinary-looking cap is a mouthpiece, with a matching ceramic bowl underneath.
The whole body is made of reinforced, shatter-resistant, and BPA-free plastic, which is extremely sturdy and should make chucking the Budsy into a backpack a non-issue.
Note that, unlike any of Puffco's earlier products, the Budsy is only compatible with dry herbs.
Use
Setting up and using the Budsy is refreshingly easy; Puffco made an obvious effort to keep the construction simple despite the extra engineering required to keep it so low-key in appearance.
To use, you simply pop open the lid and fill it with water. As you would expect, the side of the body offers a graduated scale that makes this just as simple as on any reusable water bottle.
Next, you can simply add your herbs through the small hole at the tip of the mouthpiece. Light up, and you're ready to go! Basically, the whole process can be done within a few moments, and it's about as incognito of a smoking experience as you can get.
Performance
Though incredibly convenient, simple, and downright ingenious in the execution of its design, the Puffco Budsy would hardly be worth it if it wasn't capable of creating good smoke.
Fortunately, we're happy to report after some testing for the Puffco Budsy review that this hide-a-bowl really lives up to its promise. The vapor is smooth, full of flavor, and a lot denser than what you'd get out of a smaller device like a dab pen.
The fact that the bowl is designed to sit in water further improves the purity of your smoke since it essentially acts as a filter that way. All in all, there is very little to fault about the Puffco Budsy's performance in real-life use.
Cleaning
Since the construction is almost entirely hard-impact plastic, keeping the Budsy clean is a non-issue. All the surfaces are easily wipeable and the individual parts such as the mouthpiece, cap, bowl, and straw come off easily.
Puffco Budsy Review: The Bottom Line
If you want a way to vape your dry herbs using a piece of gear that you can take with you anywhere but that plays in a far higher league than the average vape pen, the Budsy is not just a great option – it's a wholly original one that occupies a one-of-a-kind spot in the current market.
And since it works amazingly well, does what it's supposed to with ease and elegance, and manages to look cool and low-key at the same time, we really have to wonder about how the competition could try to step up.
One thing is for sure: The Puffco Budsy is not a case of style over substance, or of beauty that's only skin-deep. The whole package is just as satisfying as the first glance – and that's what you would want out of a water pipe, isn't it?
If you want one yourself, you can get a Puffco Budsy bottle from a variety of retailers, including Slickvapes, Cannabox, Dankstop, Smoke Cartel, and StokedCT.
Currently, the Budsy retails for an MSRP of $49, which makes it great value, and is available in black, "Voodoo" purple with green accents, emerald green, and "Glacier" light blue with orange trim.
We hope you found this Puffco Budsy review to give you all the knowledge you need to make an informed purchase!
Hearst Newspapers participates in various affiliate marketing programs, which means we may earn a commission when you click links in this content. Our professional curators independently research and recommend products and services, with no newsroom involvement. Merchants can pay for a sponsored listing and may choose to rewrite their summary. When that happens, we label the listing as "Sponsored" and highlight it in grey to differentiate the merchant-provided content from our writing.
How Creators Are Powering Social Commerce
In the ever-evolving landscape of social media and shopping, a profound shift is underway as retail giants like Amazon and Walmart, along with social media platforms such as TikTok and YouTube, rely on creators to delve deeper into social commerce.
At the forefront of this transformative journey are creators, emerging as pivotal players in steering the course of social commerce.
From Walmart launching its own creator marketplace to the emergence of TikTok Shop, here are the key developments.
Cyber Monday 2023: The best extended deals from Amazon, Walmart, Best Buy, Apple and more
As a participant in multiple affiliate marketing programs, Localish will earn a commission for certain purchases. See full disclaimer below*
There is still time for Cyber Monday savings. If you didn't have time to pick stuff up on Cyber Monday, don't worry as many of your favorite brands still have extended Cyber Monday sales. Here is every major brand's extended Cyber Monday and Black Friday 2023 sales that you need to know. Check out best Cyber Monday deals under $100 and best Cyber Monday deals on Amazon.
Deals from top retailers
Amazon's Cyber Monday event has ended, but there's still time for holiday shopping with sales up to 71% on all things tech, household appliances and more.
This is your last chance to get the Apple Airpods 2nd Gen for under $100.
The most powerful Beats headphones yet, the Studio Pro is on sale for more than 50%.
Hisense 58-Inch ULED 4K Smart Fire TV
The crisp Hisense TV is on sale for 41% off.
Walmart's Cyber Monday Deals is live until supplies last, with massive sales on items from Dyson, Sony, Apple and more.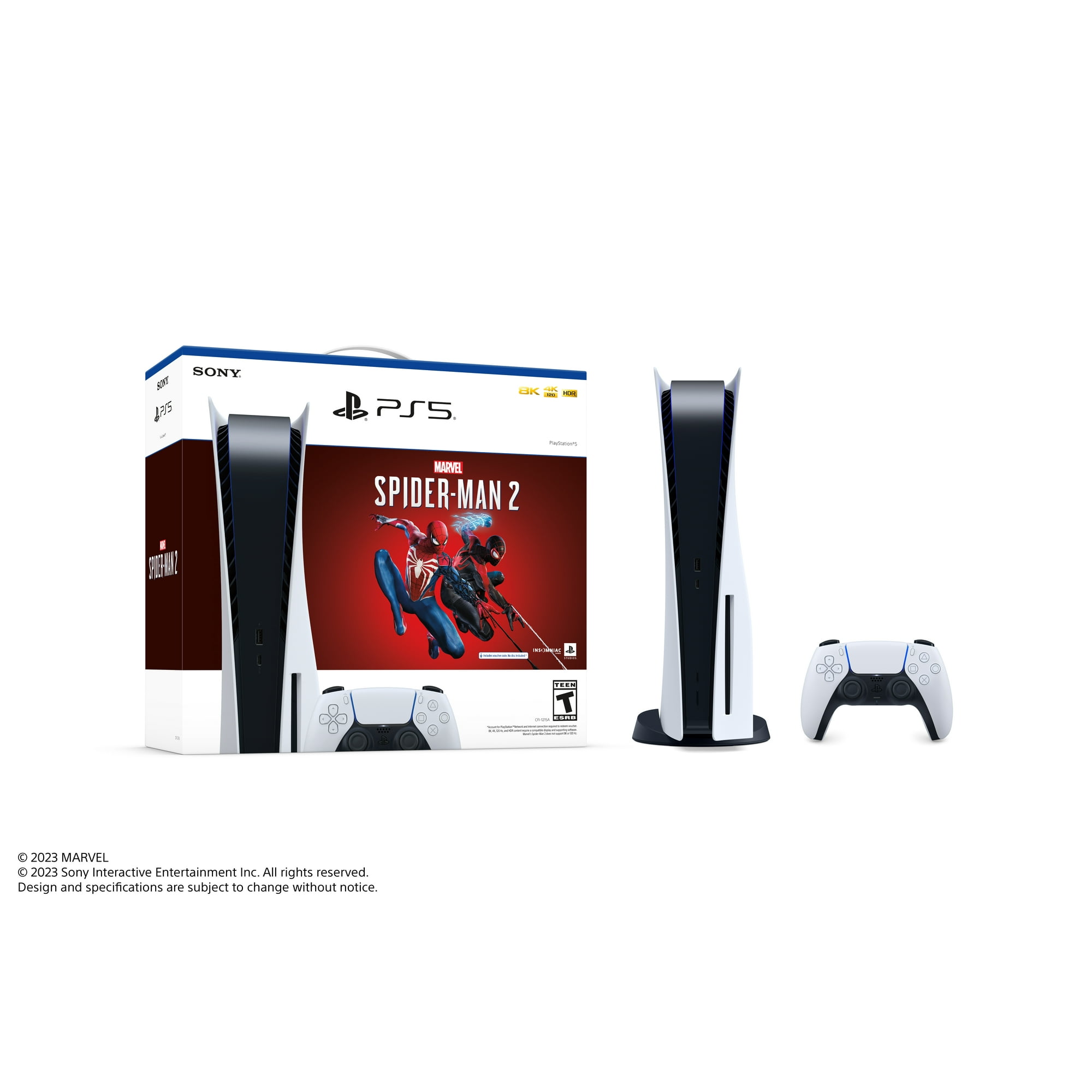 PlayStation 5 Spider-Man 2 Bundle
The PS5 bundle comes with the hit Marvel's Spider-Man 2 disc for 10% off.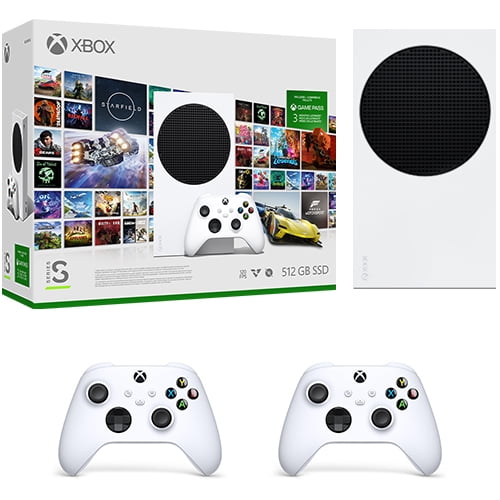 The Xbox Series S bundle comes with an additional Xbox controller and a 3-month Game Pass subscription.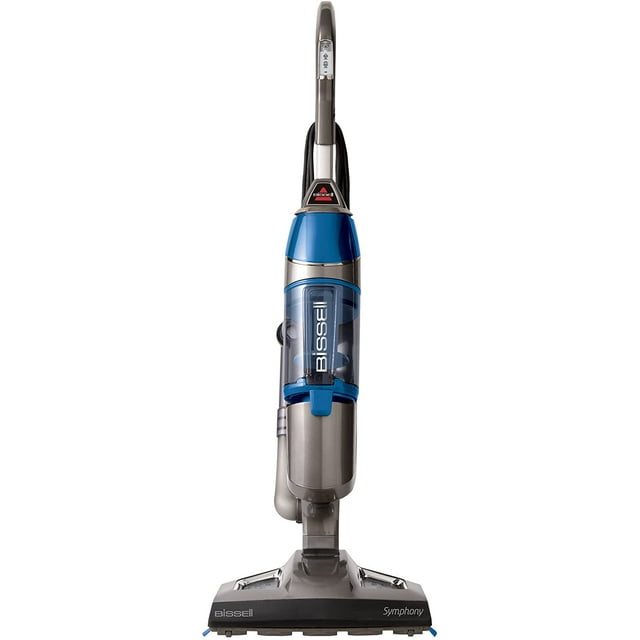 The fan-favorite Bissell Vac-and-Steam All-in-one is on sale for nearly $100 off.
Home Depot is offering Cyber Monday deals online and in stores now through 11/29, with up to 60% off on home appliances.
Best home products deals
Gordon Ramsay's favorite cookware brand is offering 50% off their excellent pan and pot sets for Cyber Monday 2023.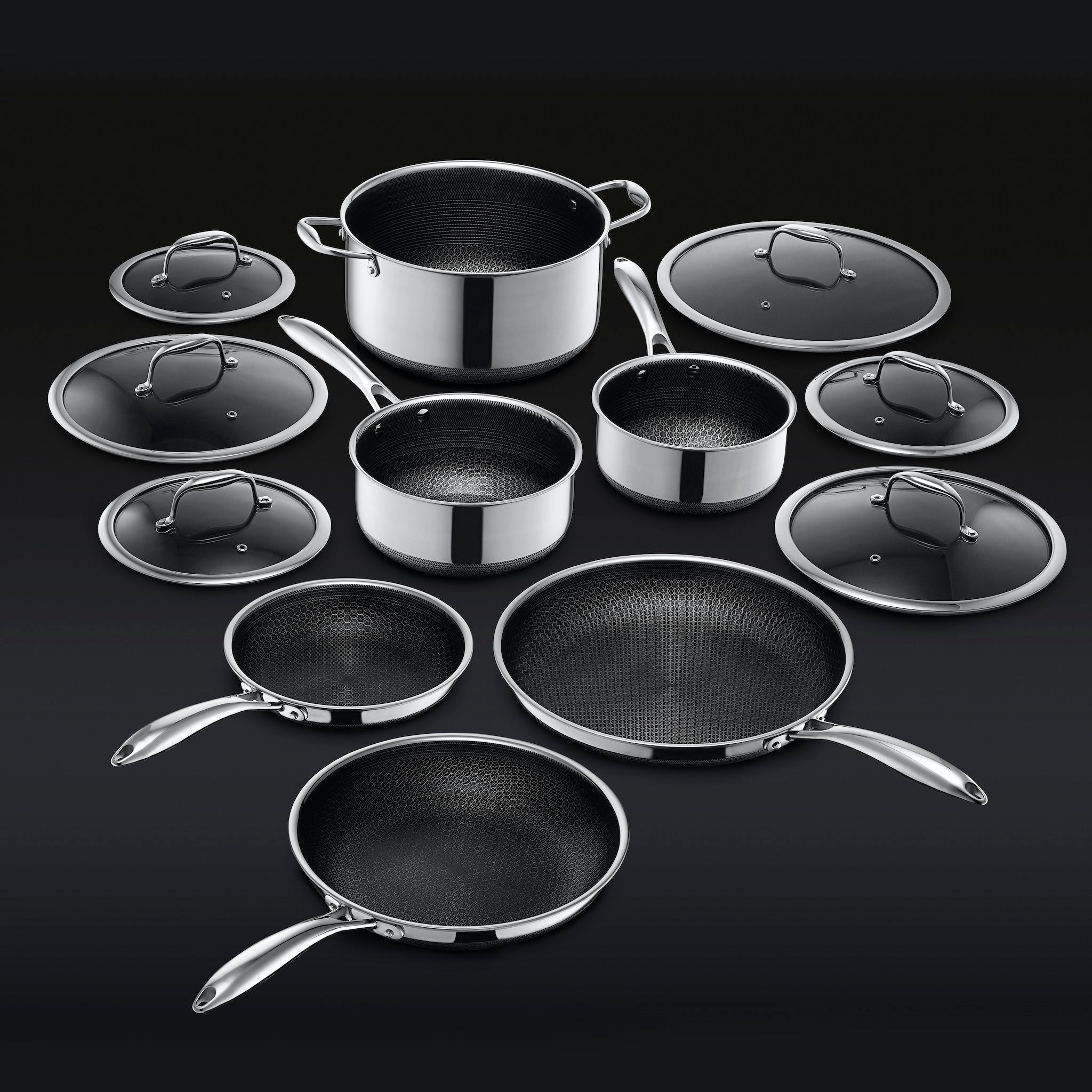 HexClad 12-piece Cookware Set
At 40% off, you could have Gordon Ramsey's favorite 12-piece cookware set for the lowest price ever.
Dyson deals are the best, with many of its revolutionary hair products and vacuums now on sale for up to 50%.
Dyson Supersonic Hair Dryer
Dyson's revolutionary Supersonic Hair Dryer is on sale for the first time this year – grab this excellent product for 25% off.
West Elm is giving 70% off on many of its best luxury furniture for extended Cyber Monday sales.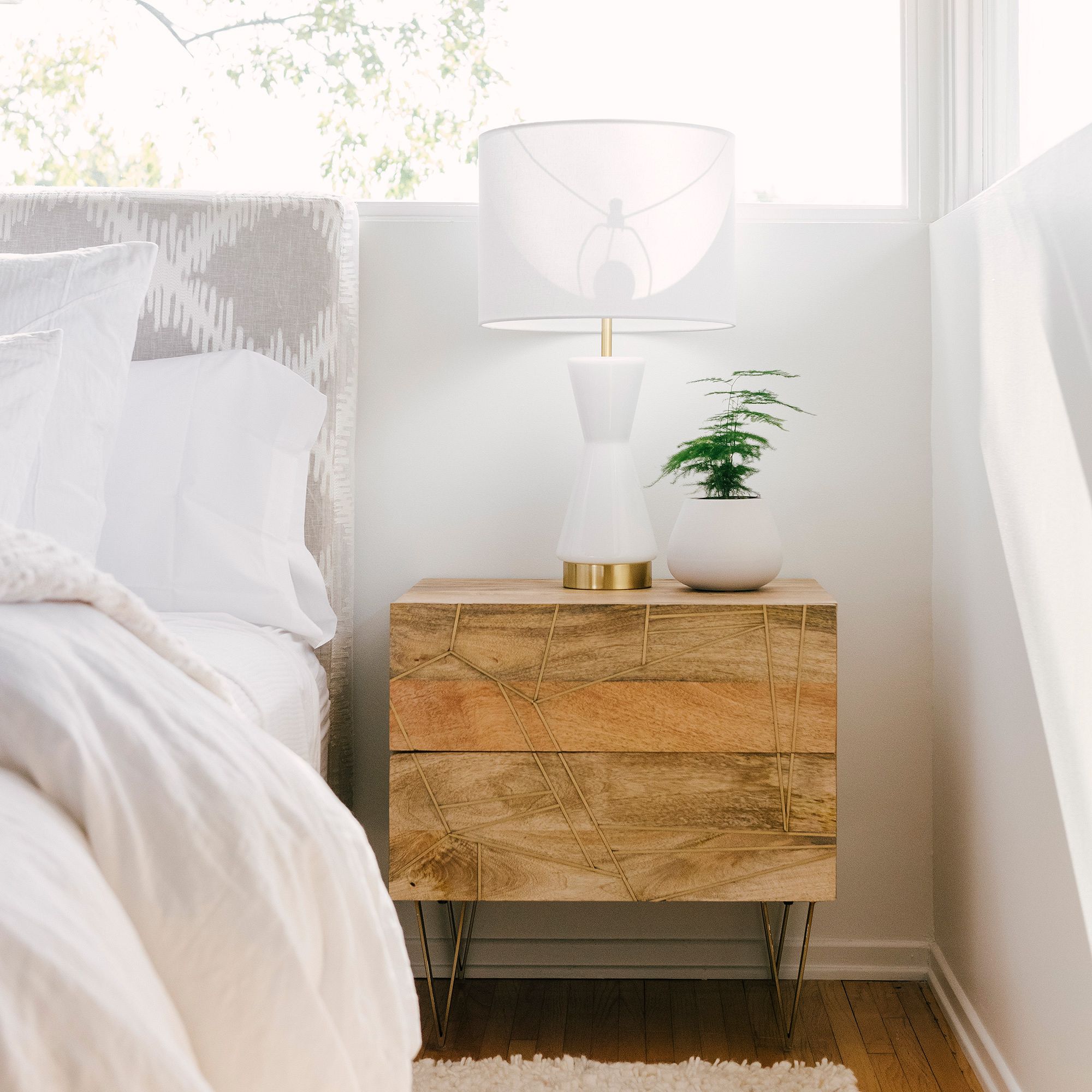 Roar & Rabbit Geo Inlay Nightstand
This beautiful nightstand is going for 30% off at West Elm.
Solo Stove is the best fire pit retailer on the market, so get their warmth for up to 40% off.
Secure some holiday warmth with the table top Mesa fire pit for 22% off.
Tech and entertainment
Take advantage of Hulu's amazing Black Friday deal for a limited time! Subscribe to the Hulu (With Ads) plan for 99 per month for one year, current regular monthly price after. Get this deal now by clicking here. Ends 11/28/23. Eligibility restrictions and terms apply.
Best jewelry, clothing and fashion deals
Crocs' Cyber Week sale are hosting sales up to 50%.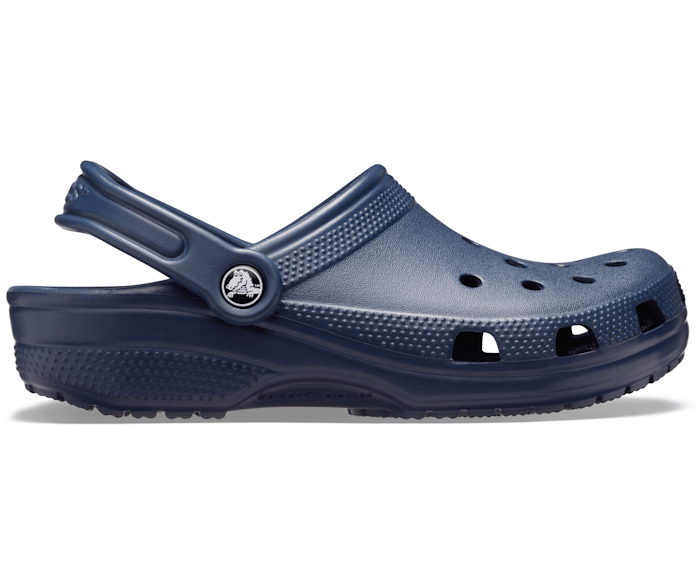 The Classic Clog is a classic for a reason at 25% off.
UNIQLO is having its only sale of the year, with amazing Cyber Week deals for your online shopping experience.
Nordstrom has Cyber Monday deals until midnight tonight, offering up to 82% off across all categories like Nike, UGG, Calvin Klein, Tory Burch and more.
The popular athleisure wear company has a number of great extended Cyber Monday finds, especially in their "We Made Too Much" page for the holiday shopping season.
Best haircare and cosmetics deals
Find deals from Ulta, Sephora and more.
Ulta's Cyber Monday sales are now live and ends Tuesday November 28th, with up to 50% select beauty products.
The Walt Disney Co. is the parent company of Hulu and this ABC station.
* By clicking on the featured links, visitors will leave Localish.com and be directed to third-party e-commerce sites that operate under different terms and privacy policies. Although we are sharing our personal opinions of these products with you, Localish is not endorsing these products. It has not performed product safety testing on any of these products, did not manufacture them, and is not selling, or distributing them and is not making any representations about the safety or caliber of these products. Prices and availability are subject to change from the date of publication.
16 Common Blogging Mistakes

Common blogging mistakes often derail even the most dedicated bloggers. From neglecting SEO strategies to ignoring audience engagement, these errors …

Source link