This Is Why Teenagers Are the Affiliate-Marketing Experts
Opinions expressed by Entrepreneur contributors are their own.
Affiliate marketing was once an exclusive opportunity for celebrities and big-scale influencers. Today, it seems as if everyone has affiliate links. Sometimes affiliate marketing is done so skillfully that we don't even realize we're clicking an affiliate link. On average, the annual passive income of affiliate marketers is $51,217.
What is affiliate marketing?
Affiliate marketing is ultimately a form of passive income. It's a process wherein a person earns commission by marketing products that belong to another company or person. The person must first become an affiliate of the company, and this is typically done by searching for products he or she enjoys, signing up for the company's affiliate program, then advertising the product and encouraging people to use his or her link. When someone clicks the link and makes a purchase, the affiliate gets a cut of that sale.
What's unique is that anyone can do affiliate marketing — there's no age requirement. While some companies may require their affiliates be over 18 or over 21, many do not. Likewise, while every state and country has regulations in place for minimum employee ages, these do not apply to affiliate marketing. Unlike a typical job where you legally become an employee, affiliate marketing is considered a hobby — meaning the same requirements do not apply.
Related: 3 Tips to Get Started with Affiliate Marketing
What makes teens so successful
Some might argue that teens are better at affiliate marketing than their adult counterparts. They have a leg up over the competition, and here's why.
Teens are at the forefront of technology
As we continue to progress, young people are always the first to learn and embrace new technology. For older millennials, it was computers and the internet. For teens today, it's groundbreaking apps, video and new ways of communicating. Today's teens have never known a world without the internet and computers. Since they grew up with it, they're more adept at creating their websites and profiles on all the latest apps. These places just happen to be some of the best places to market your affiliate links.
Teens are in-tune with the latest trends
"Cool" will always be in style, no matter what is deemed cool nowadays. Teens are often the ones creating what is seen as cool in popular culture, so they know what is trending better than any adult. By incorporating the most recent trends in their affiliate marketing, they set the products they're advertising apart from the rest. They are able to make their products seem more desirable. Teens and affiliate marketing naturally go hand-in-hand.
Related: During Covid, Affiliate Marketing Is Emerging as a Cost-effective Channel for Brands
Teens know how to communicate
Since teens know to use the latest apps and include the most recent trends, they also have a unique way of communicating. They can reach other people their age by speaking the same language. In a world where anyone can go viral on TikTok, teens are predisposed to present their ideas in a way that is well-accepted on these new social-media apps. By using this commonality, people are more likely to buy into what they're selling.
Teens have more flexible time
One of the best things about affiliate marketing is that it's incredibly flexible — you can do it from anywhere, anytime. However, many adults are confined to a strict work schedule, with additional responsibilities in their free time. Teens do not yet have these societal expectations. They have more flexible time to build a business than anyone else.
Teens have more time to build
There's no way around it — the sooner you get started with affiliate marketing, the sooner you'll see big returns. Since so many teens are getting started with affiliate marketing early on, they will inevitably have stronger systems in place to out-earn latecomers. They'll also have additional income from affiliate marketing to put into other ventures, further building their wealth for the future.
Related: Pick a Marketing Model That Lets You Pay for Results, Not Potential
Ready to make money online? People everywhere are already doing it — building sales funnels and earning thousands on the side. The bottom 10% of affiliate marketers make $37,000 per year while the top 10% of them earn over $70,000. With affiliate marketing, there's very little cost to get started, so what's stopping you?
Source link
Best deals this week: Get up to 40% off brands like Xbox, Hydro Flask, KitchenAid
By
Chi Tran
Friday, December 1, 2023 5:33PM
As a participant in multiple affiliate marketing programs, Localish will earn a commission for certain purchases. See full disclaimer below*
Christmas is coming, and with that comes some great weekly sales for your holiday and Christmas gift shopping. Below, we've rounded up the five best deals you can shop for right now. Like all sales, the discounted rates mentioned below may go up at any time, so make sure to fill your carts up soon before they expire. Each deal is also vetted by our team of deal experts, so you know the products you're buying are either top-rated, staff favorites or from a brand we trust.
Best deals of the week
Anker Soundcore 2 Portable Bluetooth Speaker
Highly affordable yet mightily powerful, the Anker Soundcore 2 will solve all of your speaker needs without breaking the bank.
KitchenAid Ultra Power Hand Mixer
One of the bestselling products during Amazon's Black Friday week, the KitchenAid Ultra Power Hand Mixer is currently still on sale for all your baking and whisking needs.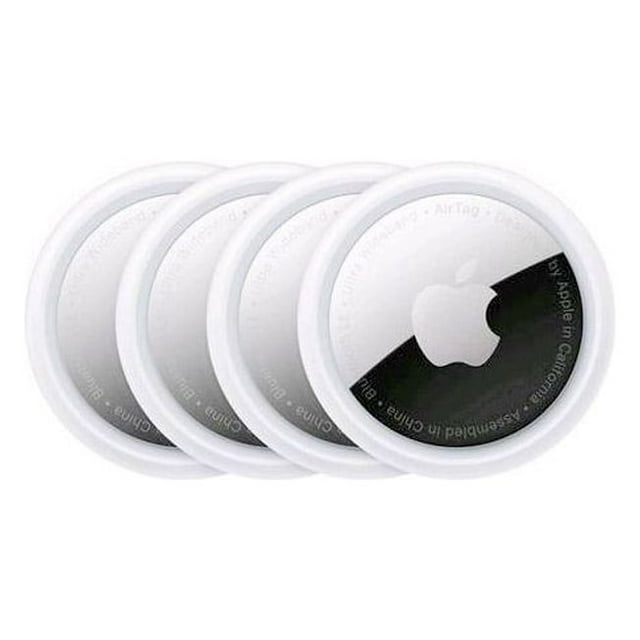 This amazing value deal for the 4-pack AirTag is perfect for the family to keep track of all their belongings.
The Hydro Flask stainless steel is on sale for all your water needs throughout the holidays.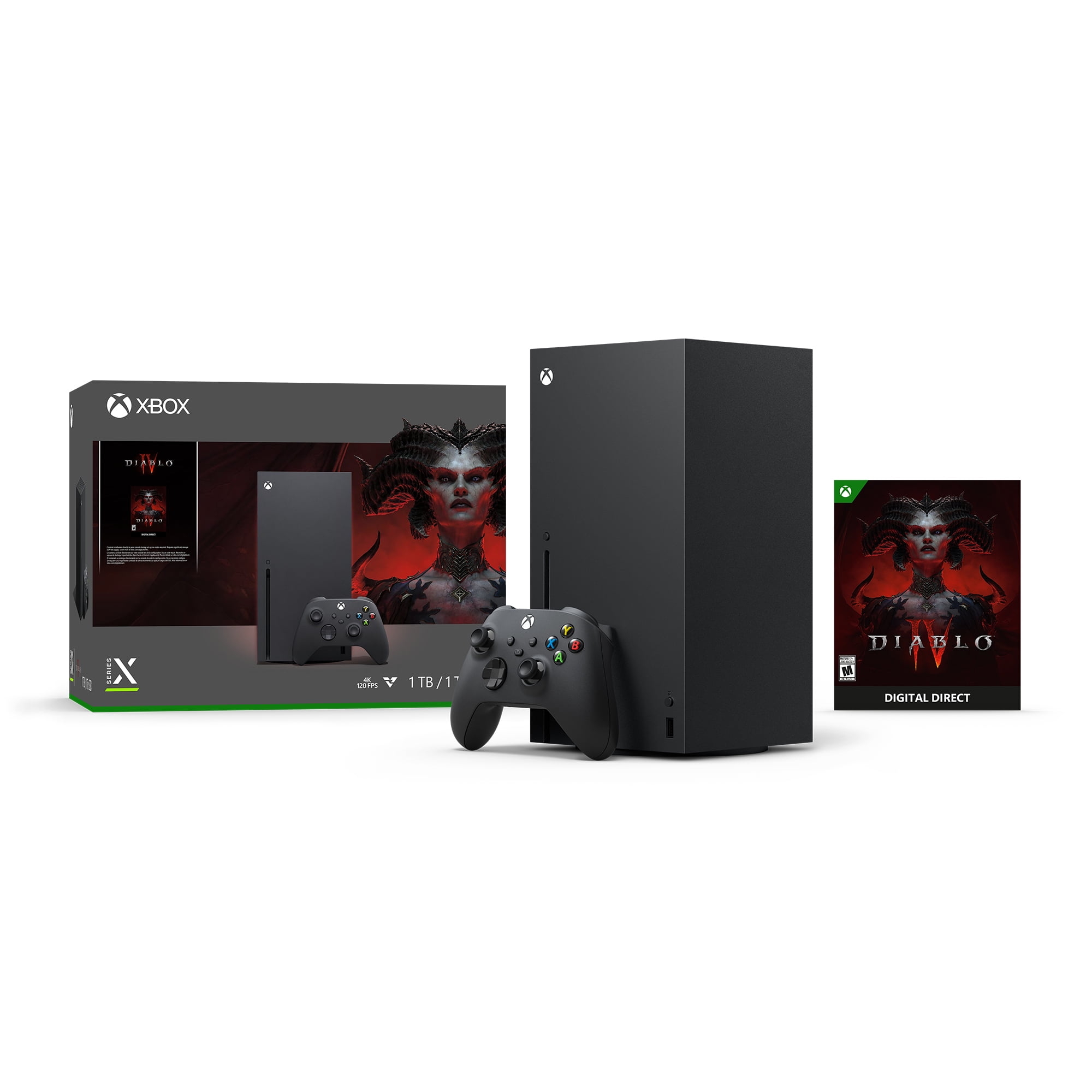 Xbox Series X – Diablo IV Bundle
The Xbox Series X Diablo IV Bundle is one of the bestselling Walmart items this past week, so get your bundle at its lowest price just in time for the holiday season.
By clicking on the featured links, visitors will leave Localish.com and be directed to third-party e-commerce sites that operate under different terms and privacy policies. Although we are sharing our personal opinions of these products with you, Localish is not endorsing these products. It has not performed product safety testing on any of these products, did not manufacture them, and is not selling, or distributing them and is not making any representations about the safety or caliber of these products. Prices and availability are subject to change from the date of publication.
Copyright © 2023 WLS-TV. All Rights Reserved.
With Its Novel Affiliate Model, The Sporting News Bets on Lifetime Value
Sports publisher The Sporting News raised $15 million in Series A funding in September, in large part because of the unique affiliate marketing model it employs.
The company, like a growing number of sports media newsrooms, generates revenue from referring its readers to sportsbooks and gambling operators. 
But unlike traditional affiliate models—where retailers like Amazon pay publishers like Wirecutter on a cost-per-acquisition basis each time a customer makes a purchase—The Sporting News uses a revenue-share structure, meaning that it receives a percentage of the lifetime value of the new customers it sends to gambling operators.
"When it comes to delivering a customer to a platform with a longer use case, it is short-sighted to take a one-time fee," The Sporting News CEO Rich Routman said. "If I send someone to a streaming platform, and they spend $10 a month for five years, why would I take a $20 bounty? I'll take $2 a month for five years."
The model enables The Sporting News to act more as a long-term partner to the sportsbooks it works with, sharing in their successes by generating revenue when their referrals spend money. This year, the sports-betting industry in the U.S. is projected to generate $7.62 billion in revenue, according to Statista.
Interest in this kind of model has risen as publishers look to diversify their revenue streams.
While affiliate marketing and commerce are critical in these efforts, they are challenging because publishers have to stack up thousands—if not millions—of individual purchases to make the operation worthwhile. 
But revenue-share models let publishers generate recurring income from the customers they generate while placing the onus on them to source quality referrals—a dynamic similar to performance advertising.
Potential in other publishing sectors
The revenue-share model is commonplace in Europe, where the sports-betting market is more mature. The Dutch firm Better Collective, for instance, projects 2023 revenues of $345 million, according to company filings.
But it's rarer in the U.S., where gambling on sporting events became legal federally just five years ago. So far, only sports publishers have embraced the model, as it functions best in industries in which customers have high lifetime values.
But there is no technical reason why it wouldn't suit other media companies with similar market dynamics, such as software sales or subscription services, said Bryce Widelitz, vice president of publisher innovation at partnerships management platform impact.com.
How Creators Are Powering Social Commerce
In the ever-evolving landscape of social media and shopping, a profound shift is underway as retail giants like Amazon and Walmart, along with social media platforms such as TikTok and YouTube, rely on creators to delve deeper into social commerce.
At the forefront of this transformative journey are creators, emerging as pivotal players in steering the course of social commerce.
From Walmart launching its own creator marketplace to the emergence of TikTok Shop, here are the key developments.