21 Digital Marketing Tools You Need When Starting a Business
Did you know there are more than 30 million small businesses in the United States alone?
With a number like this, small business owners need a competitive edge. If you are building a business, chances are you're looking for ways to get your leg up on the competition. To accomplish this, you'll need a good marketing strategy and access to the best digital marketing tools.
In this post, I'm going to outline 21 digital marketing tools you need when starting a business. You may be familiar with a marketing tool or two in here; others might be new to you.
From simplifying your social media marketing efforts and project management to finding freelancers, each of these tools will help you get the competitive edge you're after.
Are you ready to grow your business with digital marketing?
Then let's begin.
Get this: email marketing is used by eight out of ten marketers.
This isn't something you should wait on. Instead, you should implement an email marketing strategy on day one.
With more than 12 million customers, MailChimp has claimed its spot as one of the top email marketing providers and digital marketing tools in the world.
While there are alternatives, this tool remains one of the best, for many reasons:
History dating back to 2001, well before most companies began using email marketing
Self-service support options, ensuring that you can quickly find answers to all of your questions
Free plan for those with less than 2,000 subscribers and those who don't send more than 12,000 emails per month
When starting a business, it's not likely that you will have more than 2,000 subscribers. For this reason, you can get started with MailChimp early using the tool for free as you get your feet wet with email marketing and then move to a paid plan as you scale.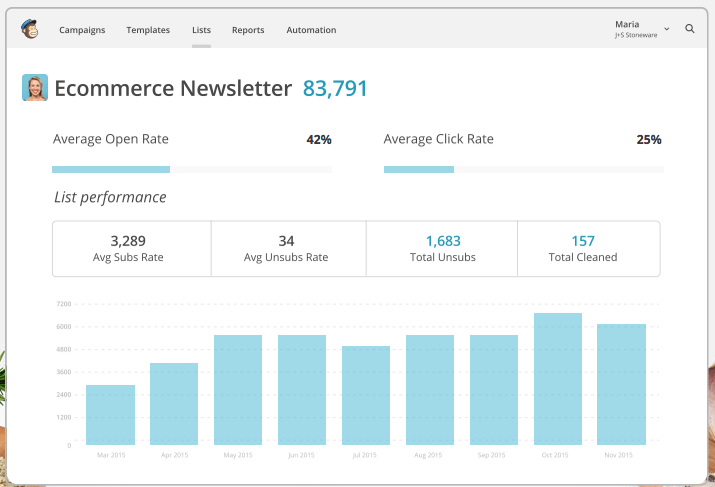 When it comes to marketing, sales, and CRM software, HubSpot has become one of the top players.
For the sake of this post, let's focus on its marketing software solutions. The company has this to say about this digital marketing tool:
From attracting visitors to closing customers, HubSpot brings your entire marketing funnel together.
You know just how important it is for your marketing funnel to be in good working order. With this software, you have access to tools that help with:
blogging
SEO
social Media
website
lead management
landing pages
calls-to-action
email
analytics
There is no stone left unturned, when you rely on HubSpot's all-in-one marketing software.That's why it's a top choice for those who are starting a business.
With everything you need in one place, you don't have to pull yourself in many different directions. This will help you to find success in the early days and help you as you grow.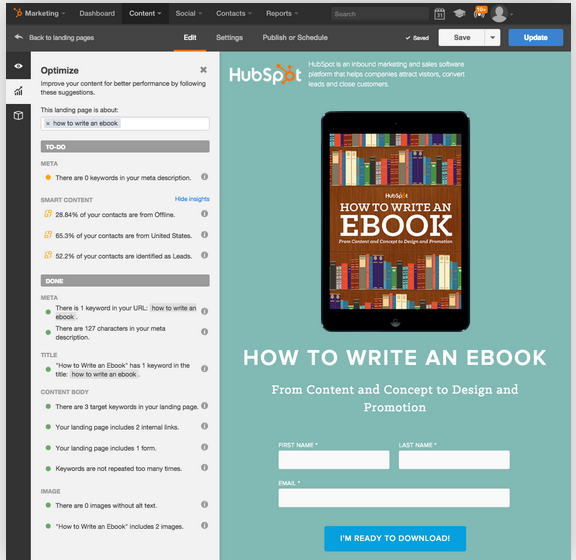 Trello is a digital marketing tool that helps you to manage projects and stay on the same page as your team–a sound digital marketing practice if you want to save time and frustration.
For example, you can share blog posts on Trello before you publish them. This gives others on your team the opportunity to review the post, weigh in with their thoughts and make changes that could strengthen the piece before it goes live.
In the past, before the days of Trello and similar programs, email was the best way to collaborate with your team. While this is still helpful, to a certain degree, it can lead to confusion, missed messages, and frustration.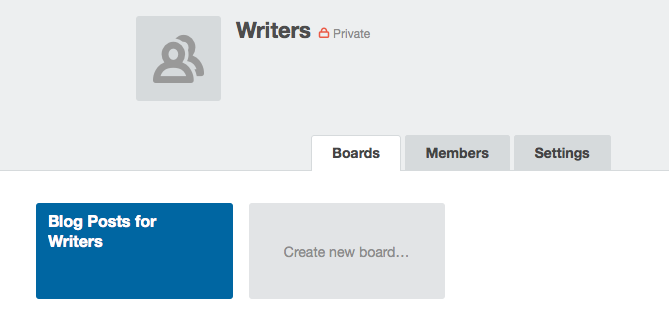 With Trello, everything related to your online marketing strategy can be shared in the same place. It only takes a few minutes to set up a board. Even better, you can quickly invite your entire staff, all of whom can jump in on the action without delay.
Trello isn't the only digital marketing tool of its kind, but it's, by far, one of the best. When it comes to collaborating with others regarding marketing tasks, this tool is hard to beat.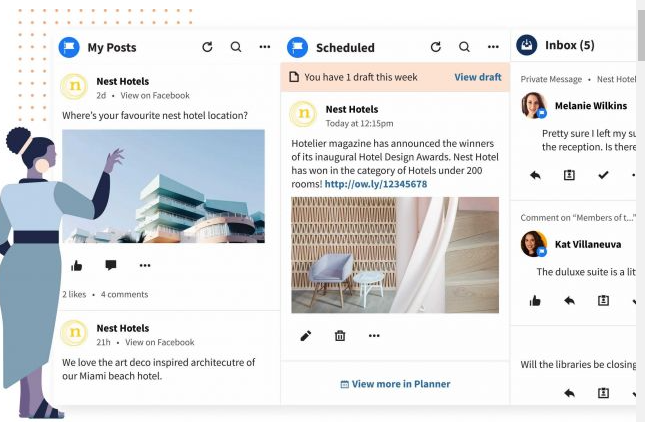 Social media plays a big part in the success of any company, regardless of size, age, or industry. In fact, I'd argue that social media marketing is a must to thrive in this digital era.
Digital marketing tools like Hootsuite allow you to schedule social media posts in advance, thus saving you loads of time.
Hootsuite offers tons of features to help you grow your business. For example, you can:
Identify influencers for your marketing team and leads for your sales team
Reply to comments and mentions through the dashboard–there's no reason to visit each individual platform
Take advantage of pre-written responses
Schedule posts when your audience is most active (even if you're asleep!)
Social media marketing is not as difficult as it sounds, especially when you rely on tools like Hootsuite. With this particular tool, you can schedule and manage social media profiles for more than 30 platforms.
Imagine doing this by hand, without a central dashboard to guide you. It would be enough to frustrate even the most experienced entrepreneur, let alone a new business owner. Let Hootsuite take over like the social media marketing manager it is.
As one of the top free tools from Google, Analytics should be part of your digital marketing strategy from the very start. In fact, I'd argue it's one of the most powerful digital marketing tools out there.
It only takes a couple of minutes to add the Analytics code to your website, giving you the ability to track every action by every visitor.
This is considered by many to be nothing more than a traffic tool, but it can actually have a big impact on your marketing strategy, if you know what you're doing.
Take, for example, the ability to see where your traffic comes from: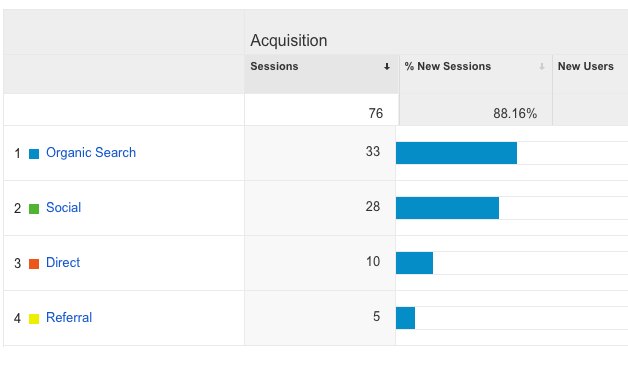 Maybe you realize that a particular social media campaign is driving tons of traffic to your website. With this data, you can adjust your future strategy, in an attempt to capture the same results.
Or, maybe you find that a particular set of keywords is doing wonders for your organic traffic. Again, you can turn your attention to these keywords, ensuring that you keep these in mind as you create content down the road.
Google Analytics isn't one of those digital marketing tools you can ignore. Installing this early on is a key decision, in regards to your digital marketing strategy. The data you can collect is extremely valuable.
The tagline of this digital marketing tool says it all:
Track, analyze and optimize your digital marketing performance. See what's working and what's not, across all campaigns, mobile and web.
It's good that you want to spend so much time on digital marketing in the early days of your business. But, do you really want to make decisions that aren't having an impact?
You need to track and analyze every move that you make, as this is the only way to focus on the tactics that are providing the best return on investment (ROI).
With KISSmetrics, you can easily see what's working and what's not, across all of your campaigns.
Take, for example, its Analytics products. With a funnel report, you can see if there are any "leaks" in your business. Here's a screenshot of what to expect: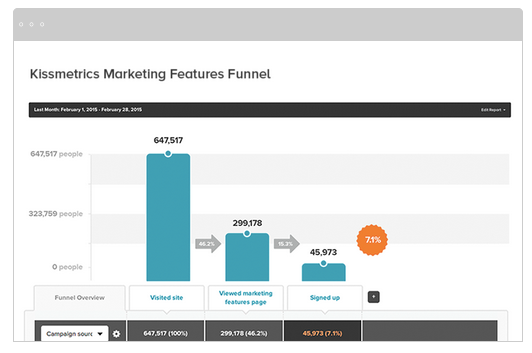 Starting at $120/month, KISSmetrics isn't the cheapest digital marketing tool on this list. Even so, it's one that you'll want to think about, as your business gets up and running.
With a variety of products at your fingertips, the insights you receive will be invaluable to your company's growth.

Do you plan on spending a lot of time on social media marketing?
While this is a great way to engage your audience and send traffic to your website, it'll only work in your favor if you have a solid plan in place.
Tools, such as Followerwonk, are designed to help you improve your social media marketing strategy, such as by digging into your Twitter analytics data.
I included this digital marketing tool on the list for two reasons: it's easy to use and it's extremely effective.
Followerwonk breaks down its service into three distinct categories:
Find: Use the tool to search Twitter bios and compare accounts.
Analyze: Breakdown your follower list by bio, location, who they follow, and many other criteria.
Optimize: match your strategy to follower gains and losses, to understand what type of content performs best.
The only downside of Followerwonk is that it can't be used with other social media platforms, such as Facebook, Instagram and LinkedIn. However, if you have big plans for Twitter, this is a digital marketing tool you should use often.
Even though you may not use it on a daily basis, it can come in handy from time to time. After all, it's imperative that you understand your audience.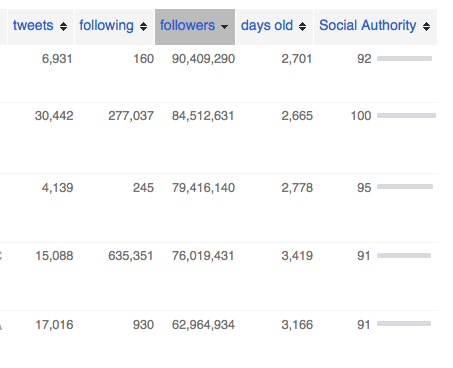 If WordPress is your content management system (CMS) of choice, you shouldn't hesitate to install the All in One SEO Pack plugin.
A big part of your digital marketing strategy should be based around search engine optimization (SEO) and this digital marketing tool will ensure that you always make good decisions regarding your content and its appeal to search engines.
Some of the top features of the plugin include:
XML Sitemap support
Advanced Canonical URLs
Automatic generation of META tags
Compatible with most other plugins
Automatically notifies major search engines, including Google and Bing, of any site changes
Even though all of these features are exciting, it's something else that has made it one of the most popular WordPress plugins of all time: its ease of use.
Here's a screenshot, showing a small portion of the tool's back end: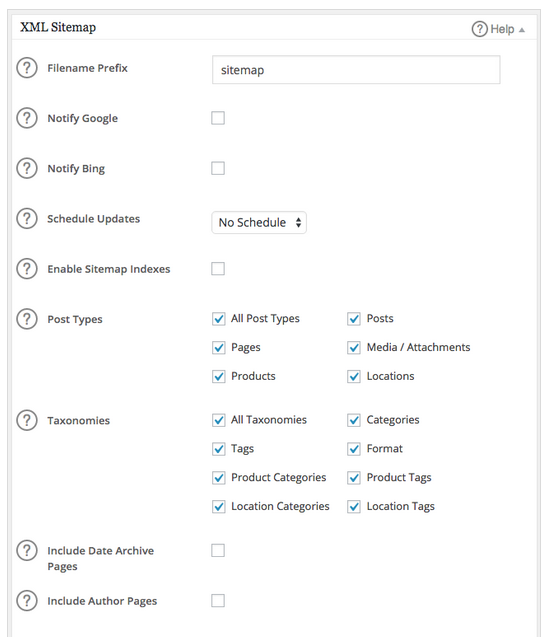 You don't have to make many decisions in order to get started. And, if you're ever confused as to what you should be doing, there is help to be had. All you have to do is click the "?" symbol and you're provided with more information and advice.
The All in One SEO Pack plugin has more than a million active installs. You won't have to look far to find competitors, but there's a reason why so many people use this digital marketing tool.
Not only is it free and simple, but it's results can't be denied. It will definitely help your website from an SEO perspective, which is something all new businesses need.
BuzzSumo is a big deal for people who need to learn more about their market.
When you start a business, it's safe to say you know a thing or two about your industry and primary competitors. But, once you dig around more, you'll find that there is tons of data you can use to your advantage.
If you want to better understand your competition or if you want to learn what type of content performs best with search engines and your audience, you don't need any other digital marketing tool by your side.
A BuzzSumo search results page looks something like this: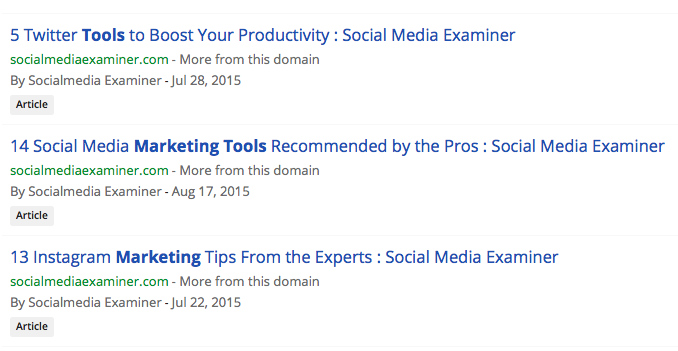 Additionally, there is high level data associated with each result: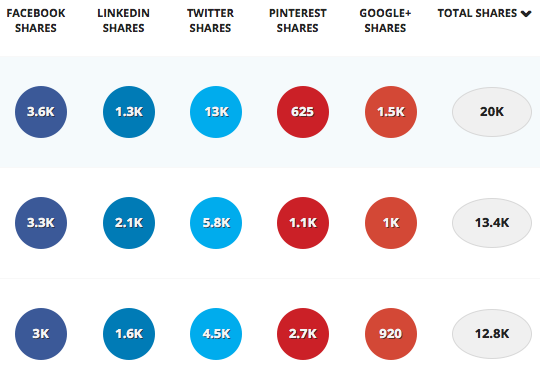 This information can come in handy at many times, such as when you are creating content for your blog.
Why guess as to what is performing best in your niche? You can use BuzzSumo to answer this question with 100 percent accuracy.
With this search, you see that the top result has approximately 20k social shares. You now know what to strive for, if you want to achieve the same level of success.
As a big fan of BuzzSumo, this is a ditial marketing tool that I use on a regular basis. Even if you don't do much with the data at first, each search will help you to better understand your competition and target audience.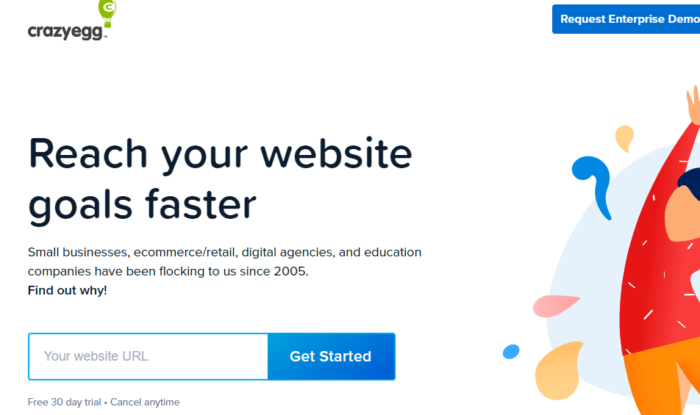 Do you ever find yourself asking this question: what's working and what's not about my website?
This is where Crazy Egg can step in and provide assistance.
There are two keys here:
You can use Crazy Egg to make website changes that generate better results.
You don't need much, if any, IT help to get started.
When you're new to your business, you don't want to spend countless hours dealing with IT issues. Unfortunately, this often happens when it comes to split testing. Unless you use Crazy Egg, of course.
The tool is packed with features, such as:
heatmaps and mouse recording
analysis and reporting
platforms and integrations
targeting and personalization
research and user feedback
A tool that helps you understand what your website visitors like and don't like, so you can maximize your sales and leads, means that you have to give Crazy Egg a try. It's one of those digital marketing tools that you don't know you need, until you use it one time.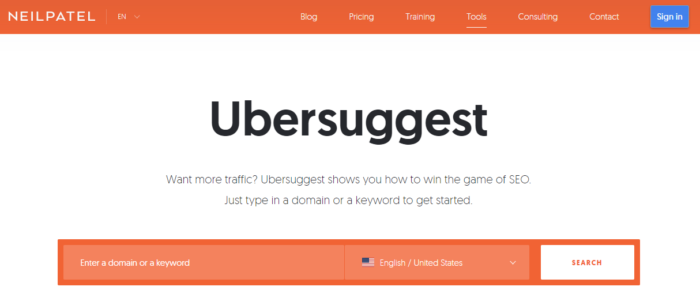 Not only is keyword research a challenging task, but it can also get expensive with the price of premium keyword research tools. Your typical free software won't offer you much but UberSuggest isn't your typical free software.

As a whole, this digital marketing tool is easy for beginners because the dashboard is simple to navigate so you can quickly find the data you want. You'll start by entering a root keyword or domain that you want to research. You get up to three free searches per day on the free version and you can upgrade to a paid software as well.
UberSuggest provides useful keyword information such as total search volume, difficulty, and paid difficulty if you're thinking of running an ad campaign around that keyword.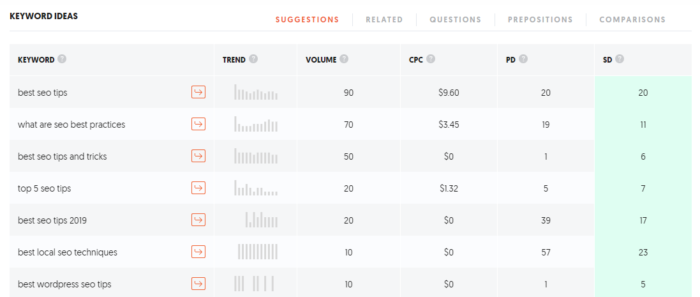 As you work your way down you'll see historical data that will show you how that keyword has trended over time. This is helpful for determining seasonal keywords or ones that are popular now but may die off over time.
You also get keyword ideas and suggestions that are relevant to the one you're searching for so you can update older content or develop a content marketing plan.
Overall, UberSuggest is an amazing free keyword research tool that is a great choice for beginners and has enough value as a paid tool for those who are scaling as well.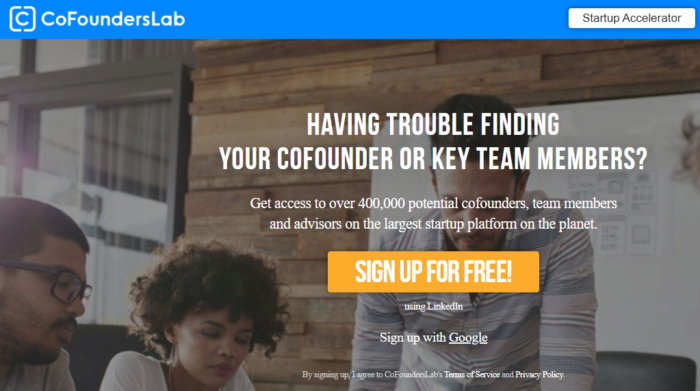 CoFoundersLab is a great digital marketing tool for small businesses that are growing but need a little help to take things to the next level. It uses AI to help you find a cofounder, additional member, or advisor based on a certain set of criteria.
The best digital marketing tools make life easier. CoFoundersLab intends on helping to create a large ecosystem of business owners, entrepreneurs, consultants, and advisors so it's that much easier to find whatever you need at the current stage in your business.
For example, you can search for someone with a specific skill and find them instantly without having to post on job boards, conduct interviews, and do onboarding. If you're looking for an SEO content creator, you'll simply fill out that set of criteria and be instantly connected to someone who can fill that role.
It's similar to other freelancing platforms out there, but what separates CoFoundersLab is you can find someone who is on the same level. If you're looking for someone to financially back your business or simply support you equally in your venture, this might be the place to do it.

When it comes to must-have digital marketing tools, Adobe Sign more than makes the cut. It's a cloud-based e-signature service that helps you use less paper, save time, and get signatures using an automated signature system. You can send documents, sign, and manage the whole process via desktop or mobile device.
There are also integrations to keep records of all the signatures you've received so you can reference back if you lose something important.
This simple but useful tool solves a major problem that a lot of businesses have. More and more people are working remotely and may not have access to printers and scanners. This creates delays in your workflow and can frustrate customers if you're unable to get them what they want because you're waiting on signatures and approvals.
Adobe Sign is also usable from anywhere on any device. Someone can be on their way to a meeting in the car and sign on their mobile device using their fingertip. No need to print anything, scan, fax, anything. It's completely digital, safe, and secure.

DropBox is an essential piece of the modern digital business. It allows all the working pieces of your business to come together in one place to eliminate clutter and save time looking for things.
Organization is the key to a successful business, and downloading and sharing files simply doesn't cut it anymore. With people working from home, you can't have everyone downloading personal company files onto their computers, misplacing them, or potentially abusing them.
DropBox prevents this from happening by being a totally cloud-based document sharing platform that allows you to set permission levels so certain people can only see what they need to.
You can also connect other tools like Slack and Zoom to DropBox so you have everything in one place. All company data stays in one place so it's organized, safe, and accounted for.
If you're still manually downloading files to your computer, attaching them to emails, and sending them off into space, you'll find DropBox is a much more efficient and safer way to keep track of documents and document sharing in your business.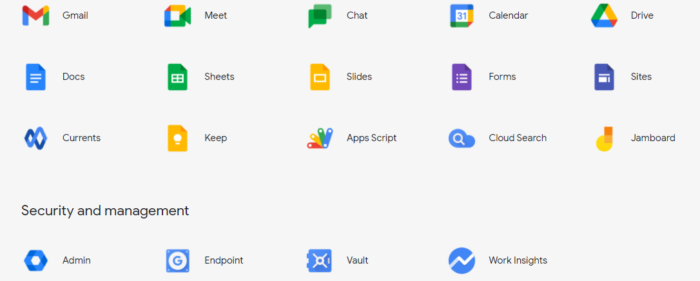 I don't know where I would be without the full line of Gmail products. There used to be a time when we'd create pieces of content in Word platform, download it, and then attach it to an email and send it off.
The next person would mark it up with notes and adjustments, send it back, and the process would start over.
Thankfully, those days are long gone.
With Google Docs and Sheets, you can share documents in real-time and actually mark them up with the writer looking at them so you can see what they're doing. There's a chat feature and a suggestion area, too where you can ask questions and provide responses as to why a certain adjustment was made.
There's a level of security and protection here, as well. Different permission levels ranging from "view" to "edit" give you complete control over your documents. If you're sending a document off as a reference to something, you might not want that person to make any changes to it without making a copy for themselves, the Gmail Suite of products can do that.
Plus, everything syncs with your Google Calendar. If you're talking in an email about setting up a call in three days, you can instantly set that appointment on your calendar and you'll receive reminders across all your devices.
oDeskWork is a freelancer platform that connects you with the right virtual assistant or freelancer to support your business. At some point, every business needs to start hiring. No matter what business you're in, to grow and scale, you need a support system because you can't do everything.
This is where digital marketing tools like oDeskWork come into play. You can upload current projects that you need completed, browse profiles, and start communicating with potential candidates.
The platform also offers payment protection, so you ensure you get the services you anticipated. Payments are only released to the freelancer when you're satisfied with the work they completed.
oDeskWork has experts and freelancers in all different kinds of niches including digital marketing, virtual assisting, transcribing, proofreading, writing, editing, SEO, WordPress, and more.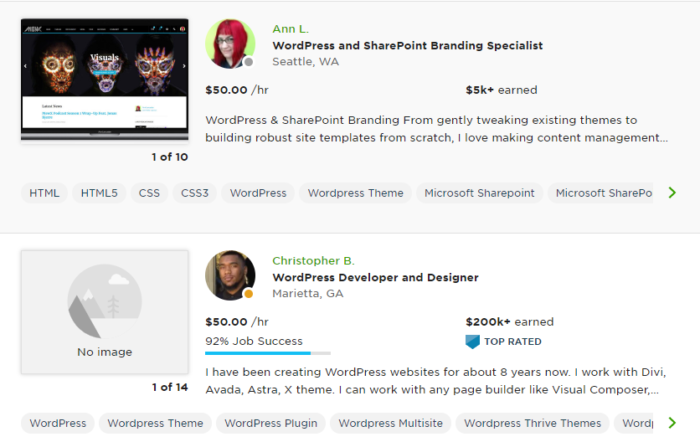 Upwork is a freelancer platform that connects you with qualified candidates who can help your business grow, making it a must-have digital marketing tool. What I like most about Upwork is the transparency you get and the fact that you can see all types of work that the freelancers have completed.
For example, if you're browsing for someone to build you a WordPress website, you wouldn't hire someone without first seeing what type of work they do, right?
The platform will show you examples of their work, their job success rating, a description of their skills, their rate per hour, as well as any badges they've earned for continuous performance.
When you're searching for tools for digital marketing agencies, the last thing you need is to waste time with people who can't deliver. Upwork ensures that doesn't happen with their escrow protection as well. None of the money you pay for a job will be released until you are happy with it.
I also find that Upwork is a great place to find long-term working relationships with freelancers that you can use on an ongoing basis versus a one-off job.

I like to think of Fiverr as Upwork's little brother. When you're looking to create long-term working relationships and hire someone who can really provide you with a premium service, you should turn to Upwork.
Sometimes though, you're just looking for a quick job that someone can turn around fast for an affordable price. For example, if you need someone to do up a quick logo for an affiliate site for five dollars, Fiverr is the way to go.
One thing I really like about Fiverr is you can quickly sift through freelancers using the search feature. Type in the service you're interested in, and you'll find information such as overall rating and average starting cost.
Fiverr also provides certain freelancers with titles like "top-rated seller" and "level 2 seller." These will help you determine what level of experience you're looking for in the job you need to be completed. The best digital marketing tools offer this kind of trust.
This tool is best for one-off jobs that are lower budget and not as difficult, but I wouldn't recommend hiring off Fiverr for anything too involved such as link building or content creation.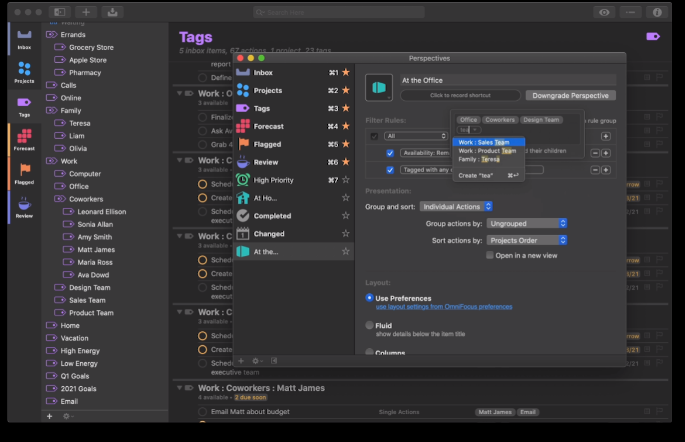 Need to stay on task? This digital marketing tool can help.
OmniFocus is a task management tool that helps you manage all your operations in one place. You can keep track of everything that's going on all from your browser or mobile device.
You can tag certain projects, assign them to the individual you want to complete them, and set due dates so you can lay out your week in the most productive way possible. As work comes in, you can assign support workers to handle the task and close it out when it's complete.
One of my favorite things about OmniFocus is the forecast feature where you can get an overall snapshot of what you have coming up in the future including recurring tasks that might only happen once per quarter, bi-annually, or even every few years. This ensures that no one forgets anything.
The main downside is that this tool is only available for Apple users at this point. For all the Windows and Android people out there, you'll have to go with something else like Trello or ClickUp for now.

We all know Zoom as the video conferencing software used to bring people together no matter where they are on the planet. We're all facing our own unique remote working situation but we still need to connect sometimes and Zoom allows that to happen. The best digital marketing tools help bring businesses together.
You can share your screen, draw on the screen, record meetings, and invite others to join in as well. Zoom offers free video conferencing for up to 100 participants for up to 40 minutes.
If you're holding a one-on-one meeting that runs longer than 40 minutes, I've found in the past that Zoom will often extend the meeting for free with no time limit.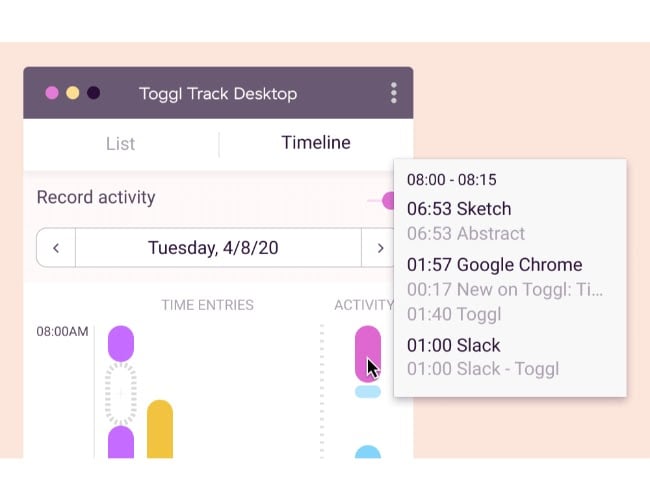 Toggl helps bring this list of digital marketing tools together. For all the work you're doing, freelancers you're managing, and documents you're sharing; you need to have an idea of how long everything takes.
This tool does that with time tracking, reporting, and project planning. You can use Toggl to get an accurate representation of how long a task or project will take so you can know how many resources you need to allot for next time.
Toggl offers a few different tools for time tracking, project planning, and candidate-screening so it's an all-inclusive tool for businesses that manage a remote team.
Conclusion
Starting or growing a business isn't easy, but it doesn't have to be overwhelming, either.
The first step is to create a strong digital marketing strategy–one that incorporates social media marketing, search engine optimization, email marketing, and consistent, valuable content that truly speaks to your audience.
Ensuring your business succeeds means using the right digital marketing tools at the right time. It's my hope that this list will help you in your digital marketing efforts and bring you the success you seek.
Would you add any other tools to this list? Did you use any of these as you launched your small business? Share your thoughts in the comment section below.
See How My Agency Can Drive
Massive
Amounts of Traffic to Your Website
SEO – unlock massive amounts of SEO traffic. See real results.
Content Marketing – our team creates epic content that will get shared, get links, and attract traffic.
Paid Media – effective paid strategies with clear ROI.
27 Best About Us and About Me Page Examples [+Templates]
Your about page summarizes your history, values, and mission — all in one place. That's a tall order for just a few paragraphs. If you're feeling stuck, turn to these about-page examples for inspiration. 
MarTech's marketing operations experts to follow
Marketing operations is what makes the magic happen. These are the folks who see that your martech stack doesn't get stuck. They are the maestros, modelers and makers who make sure the trains run, the data is digestible and that you have the programs you need. Where would we be without them? That's too scary to think about. Here's our list of MOps experts who have the ear of the profession.
Darrell Alfonso
Darrell is director of marketing strategy & operations at Indeed and the former global marketing ops leader for AWS. He's the author of "The Martech Handbook: Build a Technology Stack to Acquire and Retain Customers." In addition to speaking at many conferences, Darrell was named one of the Top Marketers in the US by Propolis 2022 and among the "Top Martech Marketers to Follow" in 2020 by Martech Alliance. He's a regular and popular contributor both to MarTech and the MarTech conference; you can find all of his articles at this link.
---
Eddie Reynolds
Eddie has been in business a long time, starting his first company when he was 14. "A pretty minimal enterprise," he told one interviewer. "I had a tax ID number, a legal entity, and a company name. I even had the IRS coming after my dad for sales tax that I failed to report properly." Today he is CEO and revenue operations strategy consultant of Union Square Consulting. He publishes The RevOps Weekly Newsletter and the podcast RevOps Corner. Eddie's large LinkedIn following attests to the quality of the insights he shares there on  sales, marketing, service, and admin roles. 
---
Sara McNamara
Sara is an award-winning marketing and sales operations professional whose work has been recognized by awards from the likes of Salesforce (Pardot), Adobe (Marketo), Drift, and LeanData. She is a Senior Manager, Marketing Operations at Slack and a martech stack (+ strategy) solution architect. That and her passion for leveraging technology and processes to improve the experiences of marketers, sales professionals, and prospects, explains why she's a regular guest on MOps podcasts.
---
Ali Schwanke
Ali is the CEO and founder of Simple Strat. The firm specializes in helping companies get the most out of HubSpot — from CRM strategy and setup to marketing automation and content creation. She is also host of HubSpot Hacks, "the #1 Unofficial YouTube show for HubSpot Tutorials" and has been a guest speaker at the MarTech conference.
---
Mike Rizzo
Mike's career in marketing operations showed him that there is a real and significant MOps community. That's why he founded MO Pros/MarketingOps.com, the fast-growing online community for people in marketing operations. He is also co-host of Ops Cast, a weekly podcast. 
---
Get MarTech! Daily. Free. In your inbox.
---
---
Is a Marketing Degree Worth it in 2023?
If you're thinking about getting a degree at any age, it makes sense to think about the value of that degree. Is the qualification needed for the career you want? Are there alternative paths to that career? Can you develop better skills by gaining experience in work? 
All of these are perfectly valid questions. After all, getting a degree requires a pretty large investment of both time and money. You want to know that you'll get enough return on that investment to make it worthwhile.
Why marketing?
When it comes to marketing, a lot of entry-level jobs list a bachelor's degree as a requirement. That doesn't mean there aren't alternate ways to get into marketing but having a relevant degree certainly makes your resume more competitive. 
Growth industry
Marketing skills are in demand in the current jobs market. According to a recent report from LinkedIn, marketing job posts grew 63% in just six months last year. Half of those jobs were in the digital and media sectors, meaning digital and content marketing skills are highly valued. 
Personal Development & Career Path
The reason for this increased demand for marketers is tied to the rise in digital marketing. New methods of marketing have continued to develop out of the digital sector. This means that marketers capable of creating engaging content or managing social media accounts are needed.
This leaves a lot of room for personal development. Young graduates who are well-versed in social media and community management can hit the ground running in digital marketing. Getting on this path early can lead to content strategist and marketing management positions.    
What are the Types of Marketing Degrees?
When we say marketing degree, the term is a bit too general. There are a lot of degree paths that focus on marketing in major or minor ways. The level of degree available will depend on your current education history, but the specific course will be down to your personal choice. 
Associate, Bachelor's, or Master's?
Recent statistics suggest that 74% of US marketing professionals hold a bachelor's degree. 9% have an associate degree and 8% have a master's degree. Here's a quick overview of the differences. 
Associate degrees – 2-year courses that cover marketing and business in a more basic way than bachelor's qualifications. They're designed to give students the basic skills needed to apply for entry-level marketing jobs.   
Bachelor's degrees – 3/4-year courses that cover business and economics. There is a range of bachelor's courses with marketing at their core, but you'll also cover wider business topics like management, communication, and administration. 
Master's degrees – 2-year courses, usually only available if you've already completed a bachelor's degree. MA or MBA courses are designed to develop a deep understanding of complex business topics. They are highly specific, covering areas like strategic marketing or marketing analytics. 
Free to use image from Pixabay
Marketing Specific or Business General? 
This is down to personal choice. There are general business degrees that will cover marketing as a module as well as marketing-specific degrees. There are also multiple universities and colleges, both offline and online, offering different course platforms. 
If you're looking at a specific job role or career path, then research which type of degree is most relevant. Remember that you will need to add to your marketing skills if you intend to progress to management roles in the future. 
Check the Modules & Curriculum
This is important, and not only because it lets you see which courses align with your career goals. Marketing has changed significantly over the last decade, even more so if you go back to before the digital age. Many business courses are still behind on current marketing trends. 
What Jobs Look for a Marketing Degree?
Once you've got your marketing qualification, what jobs should you be looking for? Here are some job titles and areas you should watch out for, and what qualifications you'll need for them.
Entry level
If you're starting with a degree and no experience, or work experience but no degree, take a look at these roles. 
Sales/customer service roles – These are adjacent roles to marketing where most companies do not ask for prior qualifications. If you don't have a degree, this is a good place to start.
Marketing or public relations intern – Another possibility if you don't have a degree, or you're still in education. 
Digital/content marketing associate – These roles will almost always require an associate's or bachelor's degree. A good grasp of new digital and social marketing techniques will be required to succeed. 
Copywriter/Bid writer – This is a good route into marketing for those with journalism or literature qualifications. These roles combine aspects of marketing, creative writing, and persuasive writing. 
SEO specialist – A more focused form of marketing centered on SEO content optimization. If you know how to optimize a blog post for search engine rankings, this role is for you. Bachelor's or associate qualifications will be a minimum requirement. 
Social media/community manager – Since these are relatively new roles, we tend to see a mix of degree-qualified marketers and people who've had success fostering communities or online brands but don't have on-paper credentials.  
Free to use image from Unsplash
Career Progression
If you have an MA or MBA, or significant experience in one of the above roles, then you can look at these more advanced roles for your career progression.
Digital Marketing Manager – A role for experienced marketers that involves running campaigns and coordinating marketing associates. 
Senior Marketing Coordinator – A department management level role. Responsible for overall marketing strategy and departmental performance.  
Content Strategist – A specialist role that focuses on content strategy. Designing content plans based on demographic and keyword research are a core aspect of this role. 
Marketing Analyst – This role involves analyzing customer behaviors and market trends. If you want to move into analysis from a more direct marketing role, you'll likely need specific data analysis qualifications. 
Public Relations Specialist – The public voice of a large organization's PR team. Managing a brand's public perception and setting brand-level communication policies like tone of voice.   
Experiential Marketing Specialist – This area of marketing is focused on optimizing the customer experience. Experiential specialists have a deep understanding of customer psychology and behaviors. 
Corporate Communications Manager – Communications managers are responsible for company-wide communications policies. This is an executive-level role that a marketing coordinator or public relations manager might move up to. 
Average marketing salaries
Across all the roles we've discussed above, salaries vary widely. For those entry-level roles, you could be looking at anything from $25 – $40K depending on the role and your experience. 
When it comes to median earnings for marketers with a bachelor's or master's degree, we can get a bit more specific. Recent statistics from Zippia show us that $69,993 p/a is the average for bachelor's degree holders and $80,365 p/a for master's degree marketers. 
Image sourced from Zippia.com
Marketing Degree Pros and Cons
So, the question we asked above was "Is a marketing degree worth it?" Yet, in truth, it's not a simple yes or no answer. The question you need to ask is "Is a marketing degree right for me?" Here's a summary of the pros and cons that might give you some answers.  
Pros
Degree holders have better job prospects and higher earnings potential in marketing
You can study highly specific skills with the right courses
Gain soft skills like communication and collaboration
Cons
High time and money investment required 
Diminishing salary returns at higher levels
Can be a restrictive environment for self-starters and entrepreneurs
What are Marketing Degree Alternatives?
If you want to stick with education but don't want to invest four years into a degree, then accredited online courses can provide an alternative. This can be your best choice if you wish to upskill in a specific area like running conference calls from Canada. 
If higher education really isn't your thing, the other option is gaining experience. Some businesses prefer internships and training programs for entry-level roles. This allows them to train marketers "their way" rather than re-training someone with more experience.  
Free to use image from Unsplash
How to Decide if a Marketing Degree is Right for You
Ultimately, choosing to do a marketing degree depends on your goals, your preferences, and your talents. Consider all three factors before making your choice. 
Career Goals
Do you want a management position that needs marketing knowledge? What areas of marketing interest you? What skills do you already possess? Answering these three questions will help you define your career path. That will narrow down your course choices. 
If you want to get better at selling small business phone systems in Vancouver, you don't need a four-year course for that. If you want to develop into high-level marketing roles, then you want that degree. 
Personality
You don't need a specific personality type to work in marketing. Your personality and interests might determine what area of marketing would suit you best though. For example, if you're outgoing and creative then public relations or social media management might be for you.    
Investment & Return
Money isn't everything. But, if you're going to put the resources into getting a degree, you want to know that you'll get some return on your investment. From the figures we quoted above, it seems the "optimal" qualification in terms of salary return vs. time and money investment is a bachelor's degree. 
Average earnings for marketers with a master's qualification were only $10k higher. This suggests that you're not really getting a significant financial return for the additional investment. Of course, if that master's leads to your dream job, you might see it differently.  
Final Thoughts: Forge Your Own Path
Is a marketing degree worth it in 2023? The short answer is yes. Whether that means a marketing degree is right for you, we can't tell you. Hopefully, though, this guide has given you the information you need to make that choice.