Facebook to pay $125 million in back taxes in France
Facebook France is going to pay $125 million (€106 million) in back taxes. Business magazine Capital first reported the agreement. French tax authorities raided Facebook's offices in Paris in 2012 and later opened an investigation on unpaid taxes covering activities between 2009 and 2018.
"This year, we also reached an agreement with the tax authorities covering the years 2009 – 2018, under which we will pay a settlement of 106 million euros. We take our tax obligations seriously and work closely with tax authorities around the world to ensure compliance with all applicable tax laws and to resolve any disputes, as we have done with the French tax authorities," a Facebook spokesperson told TechCrunch.
According to the investigation, Facebook allegedly optimized its effective tax rate in France by funneling sales to other subsidiaries in different European countries.
It's a grey area, as funneling sales to a different country is legal. But you have to prove that there wasn't any sales person based in France selling to a French customer. Those contracts can be reclassified as French contracts.
Many tech companies have had to pay back taxes in France for the same issue. For instance, Google agreed to pay a $549 million fine and $510 million in back taxes in 2019. Similarly, Apple settled a dispute covering $572 million in back taxes.
This is a new strategy for French authorities. Companies can avoid a public fight if they settle with tax authorities directly. This way, companies avoid some public backlash and it speeds up the process. Amazon was the first company to settle in 2018.
"We pay the taxes we owe in every market we operate. Since 2018, we have changed our selling structure so that revenue from advertisers supported by the team in France is now recorded in this country. This year, we are paying EUR8.46m in tax revenue in France, a nearly 50% increase on last year," a Facebook spokesperson told TechCrunch.
Even more significant, the company's revenue in France has jumped from €56 million to €389 million between 2017 and 2018, representing a nearly 600% revenue increase in 12 months.
Buy Microsoft 365 Family today and get a $50 Amazon gift card
If you purchase an independently reviewed product or service through a link on our website, we may receive an affiliate commission. Learn more.
Microsoft 365 is a must-have for just about every PC and Mac user. And on Tuesday only, Amazon is offering a free $50 Amazon gift card when you purchase a one-year subscription to Microsoft 365 Family. This is by far one of the best Amazon gift card deals you can get right now.
Formerly called Office 365, Microsoft 365 Family gives up to six people access to the latest versions of Excel, Word, PowerPoint, Outlook, and more. Microsoft's various Office apps are thought of by most people as vastly superior to similar software from other brands. You need these apps anyway, so taking advantage of this one-day Microsoft 365 Family deal obviously makes sense.
Microsoft 365 Family 12-month Subscription (PC/Mac Download) + $50 Amazon Gift Card $149.99 $99.99 (save $50)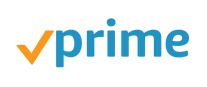 Save up to 33% Available on Amazon
For those unaware, Microsoft 365 includes all of the most important Microsoft Office applications and more. You get Word, Excel, PowerPoint, and Outlook. Your subscription also includes Microsoft OneDrive, Editor, and Family Safety, which is a suite of security solutions.
Unlike years past, this is a subscription service instead of a one-time purchase. You pay $99.99 annually for Microsoft 365 Family, and you'll always have the latest versions of all of these apps on your Windows PCs and Mac computers.
Plus, you get access to the online versions of Microsoft Office apps. That means you can access them from any browser no matter where you are.
All that for $99.99 each year is already a terrific value. On Tuesday, however, Amazon is running a one-day sale that gives you a great bonus.
In addition to everything we listed above, Amazon's deal includes a $50 Amazon gift card at no extra charge. Since you're going to subscribe to Microsoft 365 anyway, why not renew now and get a $50 bonus for free?
There are plenty of other Amazon gift card deals you can find in our guide, but this one is a must-have.
Also, if you're wondering, here are the main differences when comparing Microsoft 365 Family with Microsoft 365 Personal:
Microsoft 365 Family
For one to six people
Use up to five devices simultaneously
Works on PC, Mac, iPhone, iPad, and Android phones and tablets
Up to 6 TB of cloud storage (1 TB per person)
Additional features in the Family Safety mobile app
Microsoft 365 Personal
For one person
Use up to five devices simultaneously
Works on PC, Mac, iPhone, iPad, and Android phones and tablets
1 TB of cloud storage
Microsoft 365 Family 12-month Subscription (PC/Mac Download) + $50 Amazon Gift Card $149.99 $99.99 (save $50)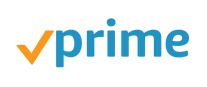 Save up to 33% Available on Amazon
AiDot is teaming up with Google to showcase the new Matter-certified smart bulb at CES 2023
Sponsored:
Several smart bulb products of AiDot smart home, including A19 and BR30, have passed Matter certification. AiDot's A19 smart bulb was selected to build Google's 2023 CES demo scenes.
The Google booth in the 2023 CES show has a Matter demo scenario, which shows Matter standard Google smart home technology and the corresponding user experience, and what advantages will consumers get from Matter.
To show the progress on building Matter devices, Google is encouraging their partners, such as AiDot, to demo their Matter prototypes with Google Home and other ecosystems with the following suggest functions:
Multimodal: Show a multi-modal journey with Google home, with devices controlled using a Pixel Watch and being reflected on a Nest Hub Gen 2, etc.
Multi-Admin Control: Show devices controllable by Google Home (via Google Home App, Nest Hub Gen2, etc.) and other ecosystems.
Multi-Admin Sharing: For example, share devices from the Google Home App to Samsung or other compatible apps (on Android)
Matter Device Setup: Fast Pair on Android to the Google Home App or set up from your app using an Android half-sheet.
AiDot is partnering with Google to be among the first manufacturers to receive the 'Works with Google Home' certification specifically for Matter-certified products. Google, a key player in the development of Matter, has already upgraded its Nest hubs to support the new standard. This means that if you own a Nest hub, you can now easily connect it to a Matter-certified product through the Google Home app. Additionally, Matter's interoperability allows for compatibility with other smart home systems such as Amazon Alexa, SmartThings, and even Apple HomeKit.
In the future, Consumers can also easily use AiDot or other matter-compatible apps to control smart devices from multiple ecosystems , such as Google,Samsung, and Apple. They can control their AiDot smart bulbs through Google Home and share these devices through the Samsung SmartThings app, allowing customers to control their smart home devices flexibly and conveniently, regardless of which ecosystem they belong to.
Consumers can easily set up Matter protocol-compatible AiDot smart devices using Matter's Quick Pair feature. Use quick pairing to set up their AiDot smart devices through the Google Home app. it will make adding new smart devices to the home quickly and easily.
The multi-admin feature of the Matter protocol is the key to allow you to control your smart devices through multiple smart home systems simultaneously. You can connect your smart products to different apps or systems at the same time. For example, you can turn on a smart light from the AiDot app, change the light color with a voice command on Alexa, and turn it off from the Smartthings app. Whether you are a new user looking to launch your smart home or a skilled user with regular smart devices and apps, you will benefit from the interoperability of the Matter protocol. In the future, unrestricted connectivity across brands and platforms will make it easy to find your favorite devices and control systems.
A key advantage of Matter is that it works on the local network rather than the cloud. It also makes it easier for users to set up and control their smart home devices because they can operate directly from the local network, which provides faster and more reliable communication between devices and better privacy and security can be ensured for users.
AiDot's music rhythm function utilizes a similar principle of local interconnection. Through this preferred local network for inter-device communication, AiDot's multiple different types of lighting products, such as bulbs, downlights, entertainment strips, TV background strips, etc., can be synchronized and controlled without going through an external network, which allows AiDot's music rhythm function to achieve a delay-free stereo dynamic effect through the local network. This function requires the support of local devices. If consumers have AiDot's TV synchronized light strips and corresponding TV set-top boxes, they can perform the magical effect of interconnection and control of multiple smart lighting devices in different spatial locations and carry out the synergistic spatial rhythm of sound and light effects.
More smart devices of Matter version will be released by AiDot in the future. In addition to smart bulbs, other smart lighting devices, plugs, sensors, and humidifiers, all these smart devices will support Matter.
As a smart home company, AiDot has a visionary and firm confidence, expecting to empower multiple brands' product lines by fully embracing Matter, helping brands in the ecology to enrich Matter product categories, and creating a more open and humane smart home ecology. AiDot has joined the Connectivity Standards Alliance and will continue to promote the matter protocol as a member in the future.
AiDot has been deeply engaged in the smart home field for a long time and has designed a series of smart home product lines, such as smart lighting, security devices, personal health, and so on.
AiDot's iOS app was certified by the Connectivity Standards Alliance for Matter last week and it can be found on the Apple AppStore now. In addition to the A19 BR30 smart bulb, which is already available for pre-order on the official website of AiDot, AiDot will also be releasing other Matter-compatible hardware products in the future, such as table lamps and smart plugs.
Disclosure: "This is a sponsored post. Geeky Gadgets has been compensated for this post."
Filed Under: Sponsored
Latest Geeky Gadgets Deals
Disclosure: Some of our articles include affiliate links. If you buy something through one of these links, Geeky Gadgets may earn an affiliate commission. Learn more.
NXP Semiconductor delivers mixed results as mobile and IoT chip demand falters
Shares of NXP Semiconductor N.V. fell in extended trading today after the chipmaker delivered mixed quarterly results and guidance for the first quarter of fiscal 2023 that came in below expectations.
The company reported a net income for the fourth quarter of $602 million, with earnings before certain costs such as stock compensation coming to $2.76 per share, just shy of Wall Street's forecast of $2.77 per share. Revenue for the period rose 19%, to $3.31 billion, beating the $3.3 billion consensus estimate by a whisker.
NXP President and Chief Executive Kurt Sievers (pictured) said in a statement that while the company's automotive chip business has "performed very well" over the last year, its consumer internet of things and mobile chipmaking units were hit by a "softening demand environment" in the second half of 2022.
"We have adopted a vigilant operational stance, aiming to improve service to those customers who continue to experience material shortages while managing the distribution-channel inventory levels well below our long-term targets," the CEO added.
NXP sells a wide portfolio of computer chips to customers in multiple industries. The company is best known for its automotive semiconductors that power everything from car infotainment systems to tire pressure monitoring systems and vehicle-to-vehicle communications. In addition, NXP sells chips for identification, wired and wireless infrastructure, lighting, consumer, mobile and computing applications.
Wall Street investors have grown nervous about the semiconductor industry in recent months, with larger players like Intel Corp. and Nvidia Corp. reporting significant demand struggles and growing inventories. However, auto-focused chipmakers like NXP have managed to avoid the worst of the downturn.
The continued demand for automotive chips was evident in NXP's breakdown of its sales, as that business unit accounted for more than half of its overall revenue in the quarter. The automotive segment delivered $1.8 billion in sales, up 17% from a year earlier.
However, it was a much grimmer picture in NXP's other business segments. For instance, the Industrial and IoT segment reported revenue of $605 million, down 15%, while sales of mobile chips were flat at $408 million. NXP's "communications, infrastructure and other" segment suffered a 5% drop, with revenue of $494 million.
For the first quarter of fiscal 2023, NXP is forecasting earnings of between $2.82 and $3.22 per share on revenue of $2.9 billion to $3.1 billion, lower than Wall Street's guidance of $3.14 per share in earnings and $3.17 billion in revenue.
Holger Mueller of Constellation Research Inc. told SiliconANGLE that NXP has been a notable standout in the chipmaking sector, growing its full-year revenue by about 10% while the majority of its rivals have seen sales fall off a cliff. "The question is whether or not NXP can keep this up," Mueller said. "Most likely NXP is going to be heading downwards in the not-too-distant future."
Investors may be inclined to feel the same way. NXP's stock fell more than 3% in late trading on the report, having declined just over a percentage point in the regular session on a down day for the overall market.
Photo: NXP Semiconductor
---
Show your support for our mission by joining our Cube Club and Cube Event Community of experts. Join the community that includes Amazon Web Services and Amazon.com CEO Andy Jassy, Dell Technologies founder and CEO Michael Dell, Intel CEO Pat Gelsinger and many more luminaries and experts.