12 Best WordPress Themes for Online Courses in 2023
Looking for the best WordPress themes for online courses? With online learning becoming increasingly mainstream, more and more people are starting to build online courses to share with others. If you're an expert in your field, an online course can even be a great way to bring in some extra money.
WordPress is a great platform for building an online education business because it's versatile and easy to use. The only thing you'll want to be mindful of is choosing a learning management system (LMS) theme to ensure you have the functionalities you need to run courses.
The thing to remember is that not all WordPress themes were created equal. You can choose an LMS WordPress theme or opt for a WordPress theme compatible with an LMS plugin. This way, you can build a fully functional educational website that allows for student-related features and managing courses.
In a rush?
Thanks to its multifunctionality and easy integration with the LMS plugin LearnDash, Astra is our go-to best WordPress theme for online courses.
---
1. Astra
A multi-purpose online course theme, Astra is one you might already be familiar with. They offer a variety of starter templates for online courses which means you can get started building your courses right away.
Their templates are fully customizable, so you can tweak whatever bits you need to make sure it matches your brand and appeals to your niche. Astra also offers customizable header options and multiple header layouts.
Plus, Astra has SEO-optimized code that will benefit your SERPs and help you reach more people. Pair that with WooCommerce integration for a conversion-friendly sales page, and selling courses couldn't be easier.
In addition, Astra works with a range of LMS plugins such as LifterLMS or LearnDash to assist with all the course creation bits and things like course management or running multiple courses.
2. Eduma
Touted as the most popular education theme on ThemeForest, Eduma has everything you need to launch the best online course. If you're in a rush, the theme comes with over 20 full demos available to install with just one click.
In addition, the theme is compatible with all the key plugins you need for success. To turn your WordPress theme into an LMS solution, Eduma integrates with LearnPress. The premium version of this plugin comes with the purchase.
You can also enable BuddyPress and/or bbPress to build online communities around your courses, and if you're looking to sell online courses and take payment, you can use WooCommerce.
Lastly, Eduma includes WPBakery page builder with the purchase and is also compatible with both Elementor and Site Origin.
Eduma is a great option for just about anyone looking to build their WordPress online education website. It's SEO and mobile friendly, frequently updated, and supports multiple languages.
3. BuddyBoss
Built to work exclusively with the WordPress LMS plugin LearnDash, BuddyBoss has all the LMS features you could dream of.
It's a purpose-built education theme for online courses but also brings in extra elements for students to benefit from. BuddyBoss allows for personalized member profiles, discussion forums, and opportunities for users to engage with your brand. It's a great way to elevate the educational website experience into something more social.
Another stand-out with BuddyBoss is how easily you can monetize your page. There are lots of different options for payment, from selling online courses individually to offering access to multiple courses based on a monthly fee.
Finally, BuddyBoss makes it easy to convert your online course content into a mobile app for easy access and learning on the go.
4. WPLMS
WPLMS (WordPress Learning Management System) is its own e-learning plugin/online learning theme combined.
It comes loaded with BuddyPress, an integrated paid membership pro plugin that handles all your membership functionality. Having a separate plugin for your memberships makes it easy to migrate your members with just a few clicks if you ever move to a different WordPress theme for online courses.
WPLMS also comes with complete WooCommerce compatibility, so you can easily monetize your page by offering paid courses or recurring subscriptions.
That said, where WPLMS really shines is when you are looking to run multiple courses online. It's a fantastic theme if all you're looking for is an easy way to launch a simple online course, but as a multipurpose e-learning theme, it's perfect for large-scale projects.
5. Educavo
As far as e-learning themes go, Educavo offers a lot of versatility simply because it works with multiple different LMS plugins. You'll find pre-built templates that work with LearnDash, Tutor LMS, LearnPress, and other top WordPress plugins.
Though the theme is designed to be easily customizable with no coding skills required, those with a little bit of know-how will be pleased to find it is well-documented and clean-coded, making it easy to make changes from the back end if that's your preference.
In addition, Educavo works particularly well for those looking to launch a language school or courses in multiple languages. Educavo has full support for multilingual plugins and RTL languages.
6. Academia
With multiple header layouts, Slider Revolution, and one-click install—Academia is an easy WordPress e-learning theme to launch your next online course.
The online course builder is straightforward and walks you through everything you need to know regarding course management.
You'll also find Academia works with popular page builders like Visual Composer that allow you to drag and drop elements onto the page.
Academia does come with pre-built templates for educational websites to help get you started but those that appreciate being able to customize their pages to match their branding will be happy with the powerful theme options panel.
Academia is marketed towards education centers, businesses, and academies. However, it is still perfectly suitable for launching a simple online course marketplace where you can offer a few free or paid courses online.
7. Guru
Another LMS WordPress theme to consider is Guru.
Easily create quizzes, run online tutorials, sell educational materials, track course progress, and more with Guru. This online learning theme is built with practicality and ease in mind.
Guru is fully compatible with Sensei, which makes it easy to track course analytics, giving you an overview of the content, grades, and registered students. It's one of the reasons why Guru is valued for being both student and instructor friendly.
The theme offers a comprehensive dashboard for instructors to easily grade quizzes and see course content.
Another feature offered by this multipurpose theme is the events page which makes it easy to plan and manage online events. And Guru supports multiple languages with WPML integration.
All in all, Guru is a great option if you're looking to launch a WordPress online education platform with multiple course offerings and different instructors.
8. Clever Course
Another fantastic theme to consider is Clever Course. First off, Clever Course is integrated with a variety of different payment options, including PayPal and Stripe. This means it's easy for students to pay for courses and instructors to receive their payments.
Setting up an online course is super simple, thanks to their intuitive course builder. This includes being able to create quizzes and monitor student progress. Students also have the opportunity to rate each course upon completion.
The built-in page builder offers in-depth customization and practically unlimited layouts, making it a good WordPress theme for those equally focused on design and course content.
This WordPress theme is best suited for schools or universities offering online courses, but that doesn't mean it wouldn't work for anyone looking to have multiple course offerings.
9. Turitor
Those looking for a standout option to create courses need look no further than Turitor. Compatible with LMS plugins LearnDash, TutorLMS, and LearnPress, Turitor comes with a range of templates already ready to go so you can launch the best online course quickly.
Turitor is an especially strong option for those looking to include video calls with their courses and host sessions for their classes, as you can integrate seamlessly with Zoom. You can further foster community by also enabling BuddyPress, which allows for member profiles, user groups, messaging, and more.
When it comes to layout and design, you have the option of six different header layouts and your choice of page builder including Elementor.
Turitor is a strong contender for anyone looking for an education theme, thanks to its comprehensiveness.
10. Coaching WP
Developed by the team behind LearnPress, aptly named Coaching, is the best WordPress theme for launching life and business coaching courses online.
Focusing heavily on UX/UI design, Coaching prioritizes helping mentors, therapists, and coaches build their brand. To this end, they feature dynamic page designs and pre-built templates making this the perfect WordPress theme for niche courses.
Coaching can be used with LearnPress LMS to elevate this from a simple WordPress theme to a full LMS theme. Additionally, monetization and payments can be handled through WooCommerce. The theme also includes Revolution Slider plugin and Fancy Events.
11. Skillfully
Another option for people especially invested in having an events calendar is Skillfully. This theme has a fully integrated events tool perfect for promoting online workshops and classes. With the free events calendar and WooCommerce, you can also promote and sell tickets to special events.
The theme is built around Sensei 1.9 and is therefore not compatible with the latest version. In addition, Sensei is not included when you purchase Skillfully; you'll have to buy it separately. Likewise, if you want to take advantage of Skillfully's compatibility with Restrict Content Pro to manage online course access.
12. eLumine
eLumine is another great WordPress theme for online courses. It offers personalized student profiles, mobile-friendly features, and interactive teaching tools.
It's developed by the same team behind LearnDash and therefore is fully compatible with the LMS plugin. It'll also work with WooCommerce, Elementor, BuddyPress, and bbPress, so you're pretty covered when it comes to plugins.
The newest update has brought superfast page-load times, making this one of the best WordPress themes in terms of page speed.
Theme Features to Consider for Online Courses
When you're considering different online course themes, there are a few standout features to keep in mind to find the perfect WordPress theme for your online course website:
Mobile app conversion/compatibility: Some WordPress themes are great for mobile responsiveness. Some will even let you convert your website and course offerings into a complete mobile app available for both Apple and Android. This increases the number of platforms users can access your courses and means you have a wider audience.
WordPress LMS plugins compatibility: As mentioned, the best online course themes are the ones that work well with at least one LMS plugin. This is important for specific aspects of running and managing an online course website.
Monetization method: there are lots of different ways to monetize a website. Even if you don't want to sell online courses, you should consider other ways to monetize your page, like advertising. If you do want to sell courses, make sure your WordPress theme offers something like WooCommerce integration to make the payment process seamless for users.
Page builder integration: Also worth considering is how much time you can save with certain page builders like the WPBakery page builder or Elementor page builder. They are great for making your website look professional and appealing without needing to know anything about coding or spending too much time on it. Opt for WordPress themes that will work with whichever page builder you prefer.
What Are the Best WordPress Themes for Online Courses?
Due to its versatility and complete integration with the LMS plugin, LearnDash, Astra is definitely one of the best WordPress themes for online courses.
However, choosing the right education WordPress theme will ultimately depend on your budget, your niche, and the features that you are most concerned with. The key to successful online course websites is that they are well-marketed and appeal to their niche.
The AI Video Industry Disruptor
In a world where generative artificial intelligence (AI) is the talk of the town, you can't afford to overlook the revolutionary role it's playing in our lives. From large language models (LLMs) being used to draft blog posts and diffusion models for image generation to AI coding assistants for code generation, the productivity potential that generative AI unlocks is staggering. If you are looking to know how to invest in Synthesia, this is the right place for you!
This piece will shine a spotlight on Synthesia, its stocks, investment options, and how to make the most out of this tool.
How to invest in Synthesia stocks: Navigating the basics
Investing in the stocks of cutting-edge technology companies like Synthesia can be an attractive proposition for many investors. However, the process and availability of investing in such companies, especially those that are not publicly listed, can be complex. 
Here's a guide to help you navigate the potential avenues for investing in Synthesia.
Step 1: Understanding the company's status
Synthesia is a private company, which means its shares are not available on public stock exchanges. Investing in private companies is typically more challenging than investing in public companies due to limited availability and higher investment minimums.
Synthesia has raised significant capital through Series A, B, and C funding rounds from notable investors. These rounds have contributed to its high valuation and growth but are generally not open to individual retail investors.
If you're curious about the cost of using Synthesia, make sure to check out our in-depth guide on "Is Synthesia Free to Use?" for valuable insights.
Step 2: Explore avenues for investment
Before investing, take a look at the wide range of investment avenues available to you:
Venture capital funds:

One indirect way to invest in Synthesia is through venture capital funds that hold Synthesia in their portfolio. Investors can look for venture capital firms that have backed Synthesia, like Kleiner Perkins, Accel, or GV, and explore investment opportunities in those funds.

Secondary market platforms:

Platforms like Forge Global or EquityZen provide a marketplace for buying and selling shares of private companies. However, these transactions often require significant minimum investments and are typically available to accredited investors.

Direct private investment:

For high-net-worth individuals or institutional investors, direct private investments in Synthesia might be a possibility. This would generally involve directly contacting the company or participating in future funding rounds, subject to the company's approval and investment terms.

Initial public offering (IPO) watch:

Keep an eye on Synthesia's public announcements for any potential IPO. An IPO would allow public investors to buy stock in Synthesia through stock exchanges. However, as of now, there is no public information about an impending IPO.
Step 3: Assess eligibility and requirements
Determine if you meet the criteria for an accredited investor, as many such investment opportunities are limited to accredited investors due to regulatory requirements.
Understand the minimum investment requirements, which can be significantly higher for private companies compared to public stocks.
Step 4: Consult financial experts
Before proceeding, consult with financial advisors, especially those experienced in private equity or venture capital investments. They can provide personalized advice based on your financial situation and investment goals.
Step 5: Monitor your investment
Keep track of Synthesia's business progress, market trends, and any public announcements, especially regarding future funding rounds or a potential IPO.
Additionally, if you're interested in exploring AI-driven creativity, our guide on Deep Dream Generator provides five valuable tips for creating stunning images.
Considerations before investing
Risk assessment:

Investing in Synthesia carries a different risk profile compared to investing in other companies. Understanding these risks is crucial, including the lack of liquidity and the long-term nature of such investments.

Due diligence:

Conduct thorough due diligence on Synthesia's business model, market potential, financial health, and growth prospects. This information may be limited compared to publicly traded companies.

Investment horizon:

These investments often come with a longer investment horizon. Assess whether you are comfortable with tying up your capital for an extended period, as it may take years to realize returns from these investments.

Diversification:

Evaluate how an investment in Synthesia fits into your overall investment portfolio. Diversification is a key risk management strategy, and it's important to consider how this private equity investment aligns with your other assets.

Exit strategies:

Understand the potential exit strategies for your investment. Private equity investments typically involve strategies like mergers and acquisitions (M&A), IPOs, or secondary sales. Familiarize yourself with these options and their associated timelines.
For a more comprehensive evaluation of Synthesia's capabilities, we recommend reading our detailed Synthesia AI review.
Investing in Synthesia's services: An alternate approach
An alternative approach to investing in Synthesia is by availing its services. Take a look at the various ways through which you can make the most out of this AI tool:
1. Creating commercial videos for brands
One lucrative revenue stream with Synthesia is leveraging its video creation capabilities to produce commercial or explainer videos for brands. Businesses often require visually engaging content to promote their products or services. 
As a Synthesia user, you can offer your video production services on freelancing platforms, catering to companies in need of high-quality videos for marketing campaigns or internal use. By delivering professional and compelling videos, you can establish a steady client base and earn income from your creative video production services.
2. Affiliate marketing with AI videos
Another innovative approach to generating revenue with Synthesia is by creating AI-generated videos optimized for affiliate marketing. Instead of relying solely on ad revenue from platforms like YouTube, you can leverage the power of Synthesia to craft engaging and informative videos. Within these videos, strategically embed affiliate links in the video descriptions. 
By promoting products or services through these links, such as those available on e-commerce platforms like Amazon, you have the potential to earn commissions for every sale generated through your affiliate marketing efforts. This revenue stream diversifies your income sources and capitalizes on the popularity of video content in affiliate marketing.
Unlock the mesmerizing world of AI-generated artistry and unleash your creativity with a brushstroke of innovation by exploring our curated list of cutting-edge AI art tools.
3. Comparison and review videos
Synthesia can also be employed to produce valuable comparison and review videos, further expanding your potential revenue streams. For instance, you can create videos that compare two or more products or services within a specific niche, such as "MailChimp vs. SendinBlue" in the email marketing sector. 
In these videos, you can provide insightful analysis and recommendations. To monetize this content, include affiliate links for all the products or services discussed in the video description. This approach allows you to earn commissions regardless of the viewer's choice, as they might click on any of the provided affiliate links based on their preferences. 
By delivering informative and unbiased comparisons, you can attract a dedicated audience interested in making informed purchasing decisions.
4. Targeted content creation
An effective strategy for generating revenue with Synthesia involves conducting thorough research to understand the specific queries and comparisons that people are actively searching for online. 
Armed with this valuable insight, you can create Synthesia videos that directly address these queries or comparative analyses. Within these videos, strategically embed relevant affiliate links that align with the content's focus. 
Looking for alternatives to Synthesia? Explore our article on five AI video editors for quick and professional video editing solutions.
Conclusion
Investing in Synthesia presents a unique opportunity to participate in the growth of the AI video industry. However, like any investment, it comes with its own set of risks. By conducting thorough due diligence and seeking professional advice, investors can make an informed decision.
5+ High-Earning High-Ticket Affiliate Marketing Programs
Plus, How I earn full-time income on part-time hoursContinue reading on ILLUMINATION »

Source link
Best deals this week: Get up to 40% off brands like Xbox, Hydro Flask, KitchenAid
By
Chi Tran
Friday, December 1, 2023 5:33PM
As a participant in multiple affiliate marketing programs, Localish will earn a commission for certain purchases. See full disclaimer below*
Christmas is coming, and with that comes some great weekly sales for your holiday and Christmas gift shopping. Below, we've rounded up the five best deals you can shop for right now. Like all sales, the discounted rates mentioned below may go up at any time, so make sure to fill your carts up soon before they expire. Each deal is also vetted by our team of deal experts, so you know the products you're buying are either top-rated, staff favorites or from a brand we trust.
Best deals of the week
Anker Soundcore 2 Portable Bluetooth Speaker
Highly affordable yet mightily powerful, the Anker Soundcore 2 will solve all of your speaker needs without breaking the bank.
KitchenAid Ultra Power Hand Mixer
One of the bestselling products during Amazon's Black Friday week, the KitchenAid Ultra Power Hand Mixer is currently still on sale for all your baking and whisking needs.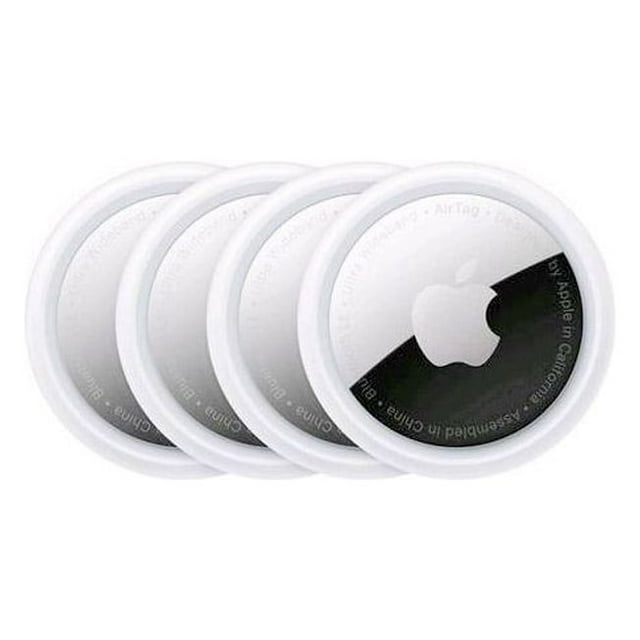 This amazing value deal for the 4-pack AirTag is perfect for the family to keep track of all their belongings.
The Hydro Flask stainless steel is on sale for all your water needs throughout the holidays.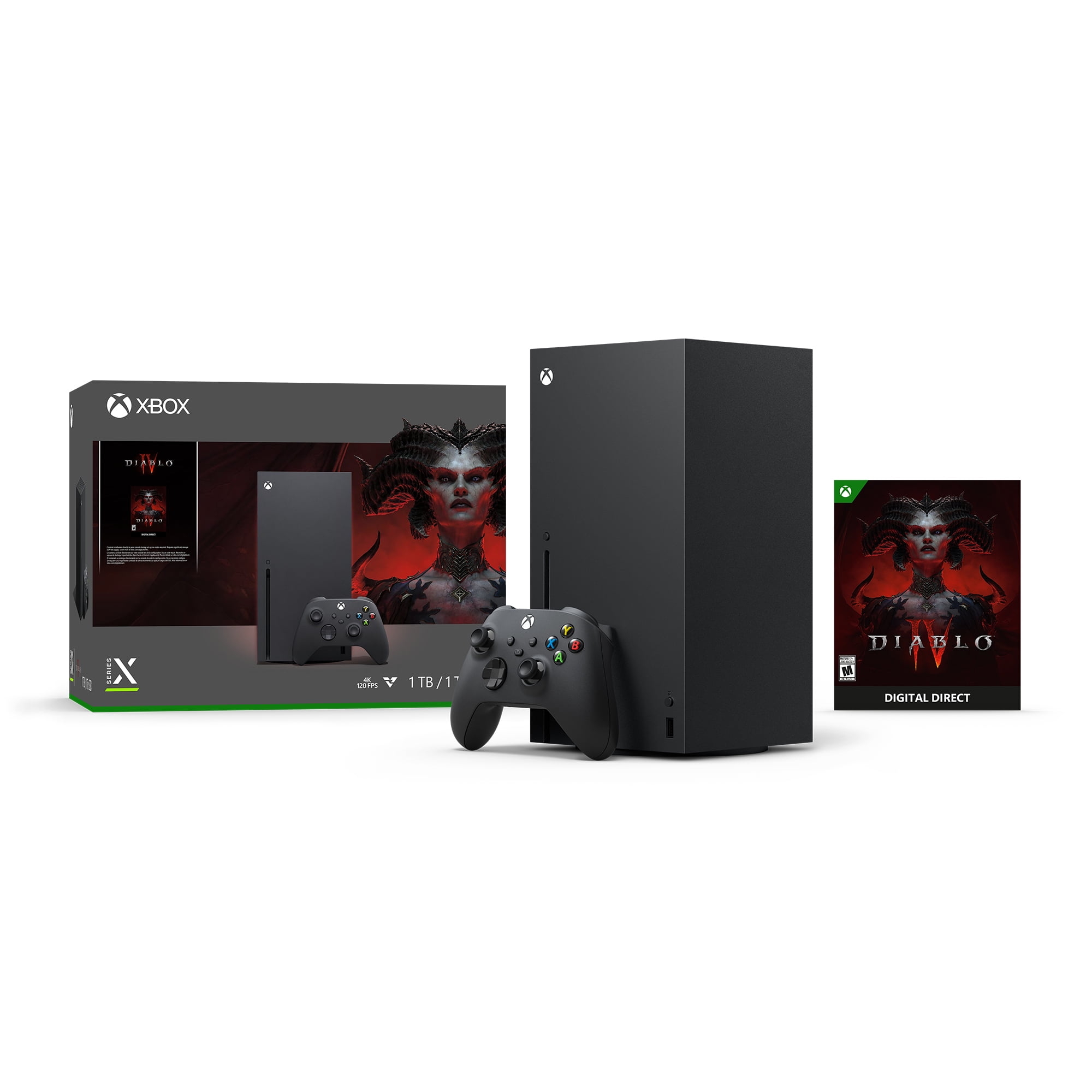 Xbox Series X – Diablo IV Bundle
The Xbox Series X Diablo IV Bundle is one of the bestselling Walmart items this past week, so get your bundle at its lowest price just in time for the holiday season.
By clicking on the featured links, visitors will leave Localish.com and be directed to third-party e-commerce sites that operate under different terms and privacy policies. Although we are sharing our personal opinions of these products with you, Localish is not endorsing these products. It has not performed product safety testing on any of these products, did not manufacture them, and is not selling, or distributing them and is not making any representations about the safety or caliber of these products. Prices and availability are subject to change from the date of publication.
Copyright © 2023 WLS-TV. All Rights Reserved.