10 Useful Discord Bots for Online Communities
If you're using Discord, chances are you've heard of Discord bots. These AI-powered bots allow you to perform a wide range of actions, from welcoming new members to paraphrasing influencer content.
Discord has grown dramatically since it hit the stage in 2015, and while it was primarily dedicated to gamers, digital marketers are finding ways to make it work for them.
If you're looking for a unique and entertaining way to engage with your community, Discord bots might be the way to go.
What Are Discord Bots?
Discord bots are one of the most useful features of the communication platform. They are AIs that marketers and business owners can use to perform a wide range of automated tasks on the server.
Building a community is never easy, but doing it on Discord is a great way to provide people with a feeling of exclusivity. If you already have an audience, this strategy will benefit you.
You'll be able to offer tips, record videos, host lives, and teach people everything you know in a safe and closed community environment. When people feel like they're receiving something they can't get anywhere else, it makes them more inclined to share it with others and, in-turn, pay more for the information.
Discord bots make it easier to create an engaged community. You can use them to welcome new members to the server, moderate communications between members, and ban people who refuse to obey the rules.
You can use them to add memes, games, music, and other pieces of entertaining content to the server to make it more enjoyable for your members.
Knowing what Discord bots to add is the key. Some bots can enhance your server and provide a better community, making users want to stick around and engage with you. The wrong ones could turn people away or create a poor environment.
10 Useful Discord Bots to Try
The key to success with marketing on Discord is using the best bots to create a highly engaged and entertained community. In this section, we're taking a look at the ten most useful Discord bots.
1. MEE6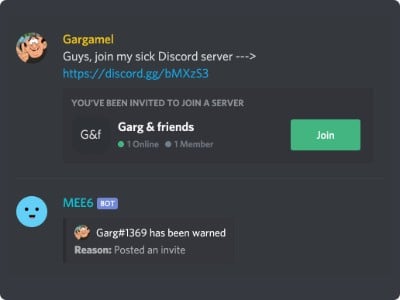 MEE6 is the most comprehensive Discord bot out there. You can create custom commands to automatically provide users with roles and send messages in the main channel or through DMs based on specific actions.
Setting up welcome messages and automating roles is easy as well. With a few simple commands, you can welcome new members onto the server, assign them a role, and explain the rules of the server without having to do anything manually.
The best feature of this bot is the amount of customization you can apply to your Discord bot commands. You can automatically kick someone if they promote ads, unwanted links, or spam. This can help create a tight-knit community where everyone can enjoy themselves.
2. ProBot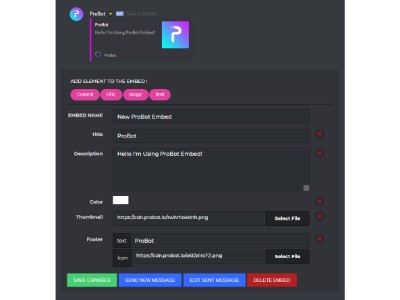 ProBot is a Discord bot that allows you to automatically set welcome messages, so every time someone joins the server, they're greeted with a customized message to showcase your personality.
With the automod system, you can instantly detect bad behavior and warn the person not to do it again or kick them out automatically if necessary. For example, if someone posts something obscene, you wouldn't likely want to give the person a second chance. ProBot can kick them out and keep your group on topic.
The bot allows you to set unique commands with different tiers to determine which actions merit an immediate kick and result in a stern message.
One important factor to consider in the best bots is their uptime. ProBot has 99.99% uptime, so you (almost) never have to worry about the bot going down and your server running amuck.
3. Dank Memer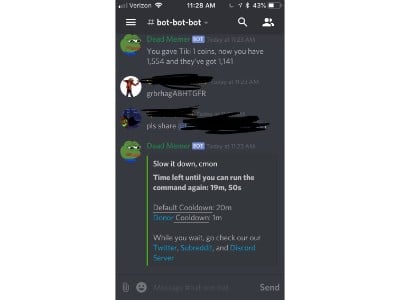 If your first thought is, "Why would memes be important for marketing?", then you may be surprised to find out they're a very powerful marketing tool and something you can use to create a better community.
Memes are a great way to increase engagement because people love humor and the point of Discord is to create a light-hearted community that's rich with entertainment and fun. Memes are a simple but effective way to do just that.
Dank Memer is a great Discord bot because of the sheer number of commands you can use. They have commands from simple pictures of animals to actual games to play blackjack against the AI using coins bought with real currency.
If your goal is to create a community where people like to come to relax, unwind, and enjoy themselves, Dank Memer is a fantastic Discord bot choice.
4. Voicy
Communication is important to a community and finding new and funny ways to communicate with your members will set your server apart from the competition. Keep in mind that there are a ton of other people competing to get the same users into their channel as you. You must find unique ways to draw attention to yourself.
Voicy allows you to search through a library of more than 50,000 funny sound clips from their network. They're constantly updating the platform with new sound effects and you and your members can use the commands to create a more enjoyable experience and entertaining environment where people want to stick around.
5. Community Hubs Beta
The Community Hubs Discord bot's goal is to enhance the way we communicate with each other across the many servers and different platforms. It connects a Discord channel with a Hub room where there are other channels so you can share information between two spaces.
This could be a powerful way to bring two communities together if you have different audiences across multiple genres. For example, let's say you have a server that focuses primarily on SEO and another for Influencer Marketing.
If you want to do a live stream to both audiences because the subject matter is relevant to both, you can bring the two together using Hubs to watch the live stream together and benefit from the information. The Hubs bot also allows the two channels to communicate with each other.
Not only does this have immediate, upfront benefits, but there are benefits on the back-end as well. For example, someone may decide to join both communities.
6. Musibeth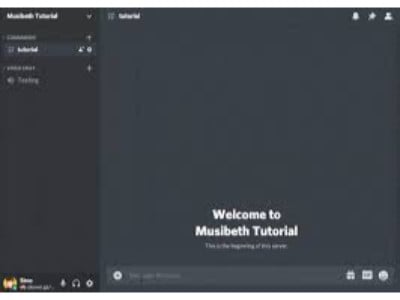 Musibeth allows you to play YouTube content directly on Discord. This has a few advantages. First, you could share videos with members to provide context or additional information on something you want them to know.
You could also set up automatic commands that provide videos for frequently asked questions so you can spend more time building the community and less time answering the same question repeatedly.
If you have your own YouTube channel, you could use the Musibeth Discord bot to spread your channel around and get more views while also informing members on whatever they want to know. However, be careful not to spam your channel with YouTube videos users aren't interested in.
The most obvious use for the bot is to play music, so you can do that as well. Playing music on the server is a great way to relate to people and create a comfortable environment.
7. Quillbot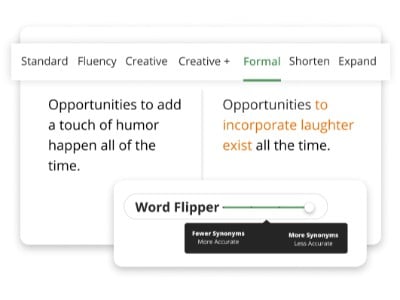 Quillbot is a unique Discord bot that allows you to paraphrase something someone said. Using the commands will automatically take written text and rewrite it for you. I see a few useful purposes for this, but the biggest one involves content marketing and writing.
Let's say you're interviewing someone with expertise on a certain subject matter. They provide you with an answer using text from an article they wrote or a feature they had somewhere. You can't take those words and use them directly. Quillbot will paraphrase what they said so you can use it in your article.
There are also more relaxed purposes for the bot that you can play around with if you're just using it for fun. For example, you could use the word flip modifier, and it will change the sentence using as many synonyms as possible.
8. Spixx
Spixx is a bot that allows you to use commands for memes, music, and games. It's all in the name of creating an enjoyable environment and a niche community where people feel like they are welcome.
By using Discord bot games, you're indirectly marketing to your audience without realizing it. The second you create a community and engage with them, that's marketing. It's the simplest form of marketing, and it's effortless when everyone is having a good time.
Spixx helps you do that. It's important to make sure that you monitor how people are using it though, because some of the memes and commands are a little obscure.
9. GiveawayBot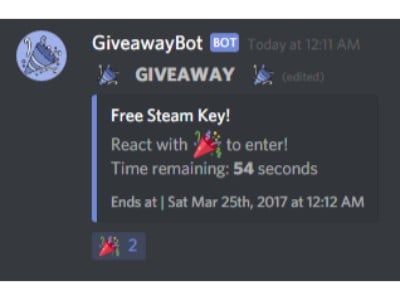 What better way to show your community that you love them than with giveaways? GiveawayBot helps host a giveaway using simple commands that allow you to start, pick a winner, and end a giveaway without requiring any manual work.
Why is this important for digital marketing? Again, we're always trying to find new and exciting ways to engage with our followers, and giving away stuff is a great way to get attention.
If you're hosting fun, entertaining contests, you're going to organically grow your following because people are going to share the Discord server.
10. Other Various Discord Bots
While this isn't one specific bot, you can search for additional bots that can fit your marketing needs at top.gg. But use caution while searching.
This is a list of bots made by almost anyone, so make sure to review it carefully before using it for your marketing.
How to Add a Bot
Once you've figured out what Discord bots you want to add to your channel, you'll want to find them using an online bot list (like the one mentioned in #10) or with a simple Google search.
From there, you'll look for the invite or add button and choose which server you want to add the bot to. Remember that you can only do this for the servers where you have admin or moderator access.
Once the bot is done uploading on the server, you should be able to use it immediately with a series of commands. When you want to remove a bot, you can right-click on it on the server member list and click kick or ban.
Conclusion
Using Discord bots is a unique but powerful digital marketing strategy that we could all benefit from. As marketers, we must stay on the cutting edge of new trends and focus on up-and-coming platforms.
Discord is growing rapidly in the gaming and technology community, so if you're in those niches, you'll likely reap many rewards from using Discord bots. If you need help locating, installing, or implementing these strategies, we have plenty of resources to lend a hand.
Do you use Discord for digital marketing? If so, do you feel like it has a positive impact on your business?
See How My Agency Can Drive Massive Amounts of Traffic to Your Website
Content Marketing – our team creates epic content that will get shared, get links, and attract traffic.
Paid Media – effective paid strategies with clear ROI.
What Will It Take To Drive Content Marketing Forward?
You're doing everything in your power to craft amazing content.
You sweat over quality, optimize everything to the last keyword, and feed those greedy channel beasts more and more and more.
But the results you get don't match the effort you put in. What are you doing wrong?
The game has changed. Simply doing the once-right things – and more of them – won't guarantee wins.
Doing more of the once-right things no longer guarantees #ContentMarketing wins, says @Robert_Rose via @joderama @CMIContent. #CMWorld Click To Tweet
Playing to win now means doubling down on strategy
"The content you create provides no sustainable competitive advantage for your business."
Robert Rose kicked off Content Marketing World 2022 with that bold statement. Even the most exceptional work will be copied, remixed, reimagined, and reissued by other brands and consumers.
But don't take that statement as a eulogy for our beloved practice. Instead, celebrate new and different ways of looking at your work, Robert said, starting with your strategy and structure.
Having the right resources (including the strategic roles, teams, and repeatable procedures) lets you fluidly change and evolve all the time.
And that's where you'll find your new competitive advantage.
Invest in a remarkable (and human) voice
Take Netflix, for example. The streaming giant made the strategic choice to invest in real, live humans to write the closed caption subtitles for its smash-hit Stranger Things. That choice paid off with the kind of online buzz no brand can buy.
Marketing Profs Ann Handley brought the backstory to the keynote stage:
Most streamers use automated transcriptions to help people with hearing difficulties follow what's happening on screen. But Netflix assigned marketing writers to craft vivid descriptions of the sounds accompanying the Stranger Things action.
The evocative and unsettling words they used (wetly squelching, tentacles roiling) caught the attention of younger viewers – a segment that watches shows with captions on regardless of their hearing ability. Earned media mentions skittered across the web, entangling viewers in a whole new viewing (and reading) experience.
The lesson, Ann said, is that voice can carry your brand's unique personality, even when your brand isn't mentioned. Investing in it is a strategic choice that sets your brand apart.
"A warm, relatable brand voice is increasingly crucial. It's how we need to start developing relationships with our audiences, especially in this world of content abundance," Ann said.
A warm, relatable brand voice helps develop relationships with your audiences in a world of #content abundance, says @annhandley via @CMIContent. #CMWorld Click To Tweet
HANDPICKED RELATED CONTENT:
Do what others don't dare
Before Netflix broke the closed-caption mold, marketing visionary Bonin Bough broke publishing conventions.
While writing a book about how mobile phones transformed communication, he hit on a unique idea. Why not put his phone number on the cover, so readers could reach out and continue the dialog?
His publishers balked. So, Bonin purchased the rights from them and published the book his way. Since 2016, more than 50,000 readers of Txt Me: Your Phone Has Changed Your Life. Let's Talk About It have called to create a personal connection with him.
A co-founder of Group Black – a media collective and accelerator focused on advancing Black-owned media properties ­– Bonin built his groundbreaking marketing career by thinking differently about what others consider impossible.
Bonin offers advice on how to challenge convention into meaningful marketing actions:
Aspire, but have a plan to see ideas through: While aspiration is a significant first step, you must develop the muscle memory to see your ideas to completion. Allocate the time, resources, and effort to execute the ideas.
Operate in real-time: The set-it-and-forget-it mentality doesn't work anymore. Think about how you can change your business to deliver products in real time.
Be resourceful: Experimenting with content is not about how much money is available. It's about how well you use the assets, talent, and resources you have.
Operationalize innovation: Look for models you can reverse-engineer to guide the development of your ideas and create guardrails and structures that make innovation more manageable.
Be curious: If you build the skill of curiosity, you can foster environments that create change.
Don't give up: A no from stakeholders doesn't mean your idea is bad. It just means it's not the right fit under the current situation. Keep workshopping it. If all else fails, consider developing it elsewhere or on your own.
How you use the assets, talent, and resources you have matters more than the size of your budget, says @boughb via @joderama @CMIContent. Click To Tweet
Advocate for a clear content career path
People remain the most valuable (and expensive) content marketing assets. So cultivating content marketing careers is one of the most strategic choices an organization can make.
Upcoming CMI research shared at the conference shows most content marketers are at least somewhat satisfied with their current roles. Yet few feel sure about how they'll grow in those roles. And of those who do have a clear career path, 20% say they'll have to leave their employer to get there.
"We have to build a career path into what it is we do. There's no way content becomes a strategic function in the business if we don't look at this. It will always be just a content factory," Robert said.
Jessica Bergmann shared how Salesforce did this. Working with the employee success team, Jessica and colleagues documented a career path for content team members to follow to progress from individual contributors to executive management.
Each company should build a path that suits its structure and culture. But Jessica shared some ideas any brand can use to start seeding opportunities and laying a professional path for content team members:
Advocate for integrated content teams: "It's important that you show up as one company with one voice. We can't have all different teams creating content everywhere and showing up with different voices and perspectives," she said.
Define content roles and responsibilities clearly: Understand how content-centric teams across the organization collaborate and align their efforts to help content strategy get a seat at the decision-makers' table.
Create democratized performance dashboards: Empower company leadership to see each content asset's performance without asking for it.
Automate the ordinary: Using your automation tools to reduce time spent performing mundane tasks will allow content teams to focus on creating extraordinary and impactful content experiences.
HANDPICKED RELATED CONTENT:
Set your vision on meaningful change
Perhaps the most urgent strategic question today is this: How will you create content that leads to a meaningful change in the world?
With trust declining in government and other institutions, audiences now expect brands to work toward something beyond their balance sheet. Robert Rose pointed out in his talk that the subhead for Edelman's 2022 Trust Barometer is this: "Societal leadership is now a core function of business."
Mark Harrison brought home the role of content (and individual content practitioners) in this function. A volunteer and entrepreneur who founded sponsorship agency T1 to work exclusively with impactful brands, Mark is committed to making a difference.
"I have a simple personal vision, and that is to create a world of belonging," he said. "No matter what you look like, what you sound like, or where you come from, you will feel that you belong."
Mark executes his mission by building what he calls the above-ground railroad, giving the nod to the underground railroad that helped thousands of enslaved people escape to freedom in the United States. The above-ground railroad activates networks of people to bring greater equity and opportunity to those who have been marginalized by society.
Part of that work involves amplifying their struggles and their strengths to those who have the power to increase inclusivity.
"Amplifying voices is not giving your social pages over to somebody that doesn't look like you. It's about showing real courage," Mark said.
Amplifying voices is about showing real courage, says @MarkHarrison3 via @joderama @CMIContent #CMWorld Click To Tweet
Mark shared a brand example that shows how powerful courageous content can be. When Harry Met Santa, a video from Posten Norge, tells the story of a developing relationship between a man (Harry) and Santa Claus. The video ends with a romantic kiss between the two, followed by this closing line: "In 2022, Norway marks 50 years of being able to love whoever we want."
HANDPICKED RELATED CONTENT:
How will you make content better for everyone?
These and other Content Marketing World conversations make one thing clear: You have your work cut out for you.
But you also have an opportunity to rethink your content strategy to create something remarkable. That strategy might include investments in:
Talented creators who help develop your brand's distinctive voice
A clear career path that helps you keep your talent
New and different approaches to content possibilities
Making a societal impact
What takeaways resonate with you? Where do you plan to focus your strategy for the rest of the year and into 2023? Let us know in the comments.
Want more insight from these and other Content Marketing World speakers? Register for an on-demand pass to get access to session recordings through Dec. 31, 2022. Use code BLOG100 to save $100.
 Cover image by Joseph Kalinowski/Content Marketing Institute