Black Friday: Why Reddit is such a trusted product review site
Do you know how many different high-quality yet affordable 4K TVs there are out there? Do you know, based on thousands of reviews across dozens of websites, how unnervingly difficult it is to tell them apart and pick the right one to serve as the centerpiece of your shoebox-size New York City apartment?
I do. With Black Friday approaching, it's finally time to upgrade my home entertainment situation, and although I was once a professional TV reviewer, I'm not up to date on the latest models and features. Unfortunately, the internet is mostly full of terrible advice.
Many of the reviews on shopping sites these days can be both convincing and, thanks to advances in AI composition, actually written by bots. Others seem too glowing to be real. Even professional review sites, like Consumer Reports or Wirecutter, don't feel particularly authoritative anymore.
And these problems affect more than just TV shoppers.
Whether you're looking for a new TV or the best bagel in Brooklyn, you're bound to come across online reviews, and it's hard to find something that feels trustworthy. There are a lot of reasons why this is true, and it doesn't look like the situation will get any better soon. Despite regulators and tech platforms' best efforts, the billion-dollar fake reviews industry is too big and complex to stop, as the New York Times reported this week.
Meanwhile, professional review sites aren't as useful as they used to be. More and more of them seem like they're chasing search words and affiliate marketing revenue rather than serving the readers' best interests. (Affiliate marketing represents the special links to buy a product in a review, which give the media company a commission when the reader clicks through and purchases that thing. Vox Media, which owns Vox, does this, as do many other media companies, including the New York Times.)
So in an absence of authenticity and authority, where does an industrious internet user turn? Reddit, of course.
Sometimes known by its old slogan "the front page of the internet," Reddit is most valuable for the knowledge collected in its very specific, often obsessive communities called subreddits. This is where you'll find lots of real people with helpful things to say about the stuff you're thinking about buying or the bagels you're considering eating. And it doesn't take much to tap into the Reddit hivemind. Just try tacking "reddit" onto the end of a Google query (e.g., "best white noise machine reddit"). You'll quickly find quite a few other internet users with the same question, dealing with the same set of frustrations over the lack of reliable information in the traditional product reviews ecosystem.
In case you have any doubts about how hard it is to find reliable reviews, try Googling "best 4K TV." On the results page, you'll likely find a list of lists, some of which come from big-box retailers like Best Buy and others from professional review sites, including editorial sites like Wirecutter. The reviews on most of them, one could argue, are effectively ads within ads, since the companies reviewing the products are also getting paid for recommending them, through affiliate links. (As someone who spent the better part of a decade reviewing gadgets online, I will admit that tech journalists often do their best to offer good recommendations, but the digital media business inevitably rewards the sites that win Google search results and convert clicks into purchases.)
Now, if you narrow down those results by searching "best 4K TV reddit," you'll find a long list of discussions about different TVs. You'll also see that there's a specific subreddit called r/4kTV, which is a treasure trove of knowledge based on real people's experiences, including advice on what to buy and what to avoid. There are plenty of links to more information or worthwhile reviews.
It takes a bit more work to wade through all of the Reddit threads, but you can also feel confident that the person giving you the advice doesn't have a financial incentive to point you one way or the other. They just really, really, really care about 4K TVs.
For my time and attention, Reddit is the best place to get help when I'm trying to buy stuff, especially if it's something I don't know a lot about. If I'm looking for a new kitchen knife, I can dive into r/chefknives. When I debated the merits of the latest Dyson model, the kind folks in r/vacuumcleaners told me everything I needed to know. I actually spent hours on r/goodyearwelt figuring out which leather boots I could polish and resole again and again.
Subreddits like these are very specific, which is the point. They're run by enthusiasts with deep knowledge of footwear or home appliances or whatever, and they're willing to share that information for free. If you can't find what you're looking for by searching a subreddit, you can also just ask in a post and wait for thoughtful answers to show up in the comments.
This seems like pretty rudimentary advice, and that's the beauty of it. Today, Reddit still manages to function the way we'd hoped the social web would when it was born nearly 20 years ago. It's a dynamic online gathering place, one that's not so obviously consumed by maximizing profits as, say, Instagram is these days. Real people are sharing information without thinking of ads or affiliate links, while other real people are moderating the discussion and promoting the most useful tips to the top.
Of course, Reddit is not the only place online where you'll find websites full of people sharing tips. You can find countless forums where communities nerd out about things they're interested in. If you're a bike person, you'll find some interesting stuff on r/bikes, for example, but you could get lost for days in the minutiae of Bike Forums. The big difference between specialist forums like that and Reddit is a mix of size — Reddit is one of the most visited sites online — and SEO. Because Reddit is so big and its archives go back so far, you can easily Google just about any question plus "reddit" on the end and find a decent result, in a way that is more difficult in other forums.
Give it a shot. Don't be surprised if you get sucked in and end up joining a community for frugal audiophiles or one for antique coin enthusiasts — or both. I did.
A version of this story was also published in the Vox Technology newsletter. Sign up here so you don't miss the next one!
Best deals this week: Get up to 40% off brands like Xbox, Hydro Flask, KitchenAid
By
Chi Tran
Friday, December 1, 2023 5:33PM
As a participant in multiple affiliate marketing programs, Localish will earn a commission for certain purchases. See full disclaimer below*
Christmas is coming, and with that comes some great weekly sales for your holiday and Christmas gift shopping. Below, we've rounded up the five best deals you can shop for right now. Like all sales, the discounted rates mentioned below may go up at any time, so make sure to fill your carts up soon before they expire. Each deal is also vetted by our team of deal experts, so you know the products you're buying are either top-rated, staff favorites or from a brand we trust.
Best deals of the week
Anker Soundcore 2 Portable Bluetooth Speaker
Highly affordable yet mightily powerful, the Anker Soundcore 2 will solve all of your speaker needs without breaking the bank.
KitchenAid Ultra Power Hand Mixer
One of the bestselling products during Amazon's Black Friday week, the KitchenAid Ultra Power Hand Mixer is currently still on sale for all your baking and whisking needs.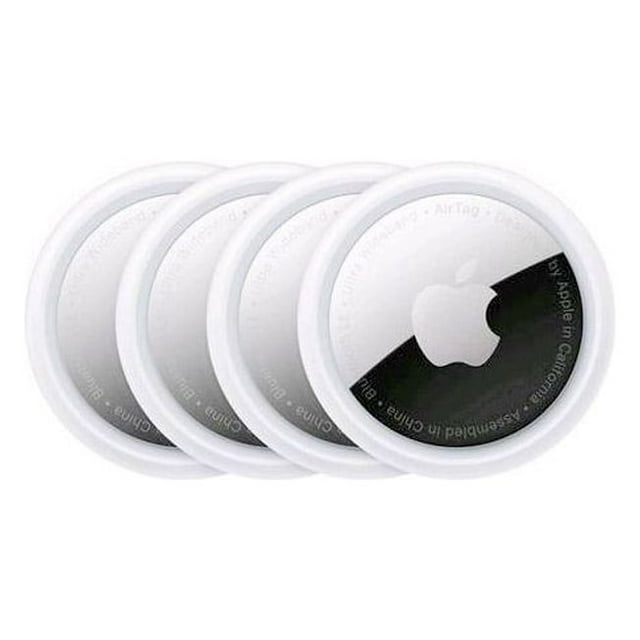 This amazing value deal for the 4-pack AirTag is perfect for the family to keep track of all their belongings.
The Hydro Flask stainless steel is on sale for all your water needs throughout the holidays.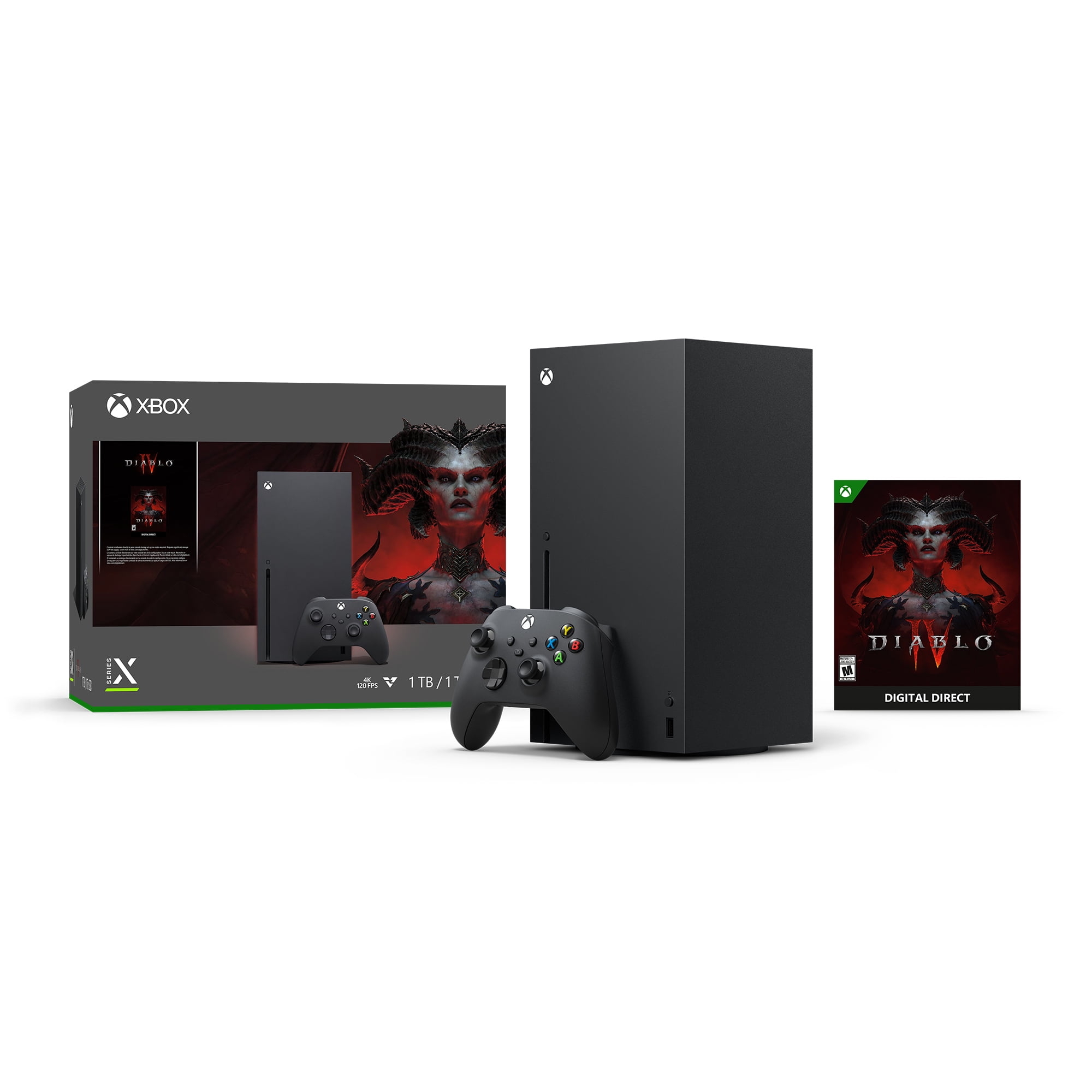 Xbox Series X – Diablo IV Bundle
The Xbox Series X Diablo IV Bundle is one of the bestselling Walmart items this past week, so get your bundle at its lowest price just in time for the holiday season.
By clicking on the featured links, visitors will leave Localish.com and be directed to third-party e-commerce sites that operate under different terms and privacy policies. Although we are sharing our personal opinions of these products with you, Localish is not endorsing these products. It has not performed product safety testing on any of these products, did not manufacture them, and is not selling, or distributing them and is not making any representations about the safety or caliber of these products. Prices and availability are subject to change from the date of publication.
Copyright © 2023 WLS-TV. All Rights Reserved.
With Its Novel Affiliate Model, The Sporting News Bets on Lifetime Value
Sports publisher The Sporting News raised $15 million in Series A funding in September, in large part because of the unique affiliate marketing model it employs.
The company, like a growing number of sports media newsrooms, generates revenue from referring its readers to sportsbooks and gambling operators. 
But unlike traditional affiliate models—where retailers like Amazon pay publishers like Wirecutter on a cost-per-acquisition basis each time a customer makes a purchase—The Sporting News uses a revenue-share structure, meaning that it receives a percentage of the lifetime value of the new customers it sends to gambling operators.
"When it comes to delivering a customer to a platform with a longer use case, it is short-sighted to take a one-time fee," The Sporting News CEO Rich Routman said. "If I send someone to a streaming platform, and they spend $10 a month for five years, why would I take a $20 bounty? I'll take $2 a month for five years."
The model enables The Sporting News to act more as a long-term partner to the sportsbooks it works with, sharing in their successes by generating revenue when their referrals spend money. This year, the sports-betting industry in the U.S. is projected to generate $7.62 billion in revenue, according to Statista.
Interest in this kind of model has risen as publishers look to diversify their revenue streams.
While affiliate marketing and commerce are critical in these efforts, they are challenging because publishers have to stack up thousands—if not millions—of individual purchases to make the operation worthwhile. 
But revenue-share models let publishers generate recurring income from the customers they generate while placing the onus on them to source quality referrals—a dynamic similar to performance advertising.
Potential in other publishing sectors
The revenue-share model is commonplace in Europe, where the sports-betting market is more mature. The Dutch firm Better Collective, for instance, projects 2023 revenues of $345 million, according to company filings.
But it's rarer in the U.S., where gambling on sporting events became legal federally just five years ago. So far, only sports publishers have embraced the model, as it functions best in industries in which customers have high lifetime values.
But there is no technical reason why it wouldn't suit other media companies with similar market dynamics, such as software sales or subscription services, said Bryce Widelitz, vice president of publisher innovation at partnerships management platform impact.com.
How Creators Are Powering Social Commerce
In the ever-evolving landscape of social media and shopping, a profound shift is underway as retail giants like Amazon and Walmart, along with social media platforms such as TikTok and YouTube, rely on creators to delve deeper into social commerce.
At the forefront of this transformative journey are creators, emerging as pivotal players in steering the course of social commerce.
From Walmart launching its own creator marketplace to the emergence of TikTok Shop, here are the key developments.