5 Ways Entrepreneurs Can Boost Their Visibility with Affiliate Marketing
Opinions expressed by Entrepreneur contributors are their own.
Whether a company is in the early stages of its development or has a long history, online visibility is key to maintaining engagement with current and potential customers. Partner marketing plays a crucial role — not only because of transparent ways to measure the ROI and awareness but also because of its cost efficiency.
Customers' trust in your brand is today's most efficient currency, which cannot be achieved only through traditional channels and marketing campaigns. Customers' decisions to choose one product over another are largely influenced by the authenticity of messaging and associated products – and here, content still remains king.
Our own research based on the companies' dataset (these calculations were made based on an internal dataset of 6.2 million marketplace orders in the U.S. Jan-Jun'23) shows that content platforms count for more than 25% of sales leads alone in the U.S., followed by affiliate stores 18.5% of sales, coupon services (12%), cashback services (8%), and social networks (more than 7%) at attracting sales for American marketplaces.
In what ways can affiliate marketing boost the visibility of a brand? Keeping great awareness within your community and growing your customer base is easy with these five simple steps.
Related: 7 Strategies for Entrepreneurs in Partner and Affiliate Marketing
1. Your audience is online 24/7 and not only in one place
By using all available platforms, the brand's message and proposition can be reached more effectively than if it focuses on just one. Affiliate marketing allows a brand to appear on almost all existing types of content sites and platforms.
For instance, according to ConvertSocial data, more than 25% of U.S. beauty industry orders are attracted by partners by purchasing traffic in various advertising networks — Google, Facebook and Instagram. The share of content platforms is also high here — they account for more than 30% of all beauty purchases.
A brand would find it extremely difficult to set up work with all possible traffic channels outside of the affiliate marketing model. This would require huge resources and put the budget at risk when testing new sites. The affiliate program allows the brand to get the maximum audience coverage, even from those sources that the brand is not yet ready to master on its own — and at the same time, pay only for targeted actions.
Related: 3 Effective Strategies to Reach Your Online Target Audience This Year
2. Make content creators your partners in affiliate marketing
Content creators are eager to monetize their traffic, so working with brands directly is crucial. Content creators involved in affiliate marketing do not face the strict constraints of advertising contracts, making it a perfect vehicle for such collaborations. This means that information about the product or brand can be presented in the most native and creative format. Also, the brand can subsequently give unique conditions to the most effective partners, conduct unique campaigns with them and make them brand ambassadors, further strengthening the connection with their audience.
When brands want high-quality, customized content and propose an affiliate compensation model, creators actually take it as a sign that a brand is willing to invest in a real partnership. The key here is to make posts from affiliates more personal and more transactional at the same time. Remember: consumers are wary of this content; they want quality posts, not sales pitches or ads.
Related: 5 Things You Should Know Before Collaborating With An Influencer
3. Event marketing-based campaigns are highly effective
Affiliate marketing provides an opportunity to attract not only sales but it can also work with unique brand events. A concert by the U.S. rapper Travis Scott was held right in the middle of a Fortnite game. A partner platform, Mitgame, along with Fortnite's marketing team and other affiliate organizations and partners, attracted players who could listen to the concert right there — which boosted brand awareness of the game enormously, thanks to good timing and a choice of appealing content.
More than 10 million people attended the virtual event, making it Fortnite's largest-ever event, with multiple shows, a very elaborate performance and a captive audience — and this can surely be topped in the future.
4. Think ROI and apply different compensation models
Performance marketing is viewed as a solution where advertisers only pay for results, but it's still important to consider ROI. To put it another way, consider maximizing the return on your advertising investment. You must choose the appropriate affiliate in addition to the appropriate compensation plan. CPC can be a fascinating form of payment if one of your goals is to increase your online visibility. The CPL (Cost per Lead) is typically used for setting appointments or obtaining more email contacts, whereas the CPS (Cost per Sale) is more pertinent with the goal of increasing sales.
If you'd like, you can also combine various payment models. By temporarily raising the commissions, many advertisers animate their affiliate programs and challenge their affiliate partners during the highlights of their commercials. In any case, your desire to build awareness for your brand shouldn't stop you from regularly reviewing the results of your campaigns to ensure that your investment is worthwhile.
Related: 3 Tips to Get Started with Affiliate Marketing
5. Consult a specialized affiliate platform for assistance
As you can see, affiliation can be very time-consuming despite being fascinating and extremely profitable. It can be challenging to navigate between the search for affiliates, the creation of content, the animation of your programs, the follow-up of the results obtained and the potentially associated optimization.
Your affiliate account manager will oversee and optimize your program and will be available to give you advice and respond to your questions. In this situation, you can entrust the management of your affiliation campaign to an affiliation platform.
5+ High-Earning High-Ticket Affiliate Marketing Programs
Plus, How I earn full-time income on part-time hoursContinue reading on ILLUMINATION »

Source link
Best deals this week: Get up to 40% off brands like Xbox, Hydro Flask, KitchenAid
By
Chi Tran
Friday, December 1, 2023 5:33PM
As a participant in multiple affiliate marketing programs, Localish will earn a commission for certain purchases. See full disclaimer below*
Christmas is coming, and with that comes some great weekly sales for your holiday and Christmas gift shopping. Below, we've rounded up the five best deals you can shop for right now. Like all sales, the discounted rates mentioned below may go up at any time, so make sure to fill your carts up soon before they expire. Each deal is also vetted by our team of deal experts, so you know the products you're buying are either top-rated, staff favorites or from a brand we trust.
Best deals of the week
Anker Soundcore 2 Portable Bluetooth Speaker
Highly affordable yet mightily powerful, the Anker Soundcore 2 will solve all of your speaker needs without breaking the bank.
KitchenAid Ultra Power Hand Mixer
One of the bestselling products during Amazon's Black Friday week, the KitchenAid Ultra Power Hand Mixer is currently still on sale for all your baking and whisking needs.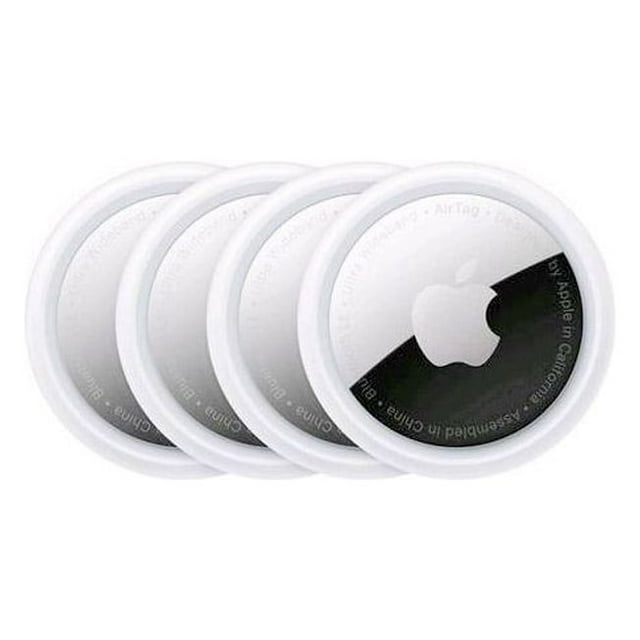 This amazing value deal for the 4-pack AirTag is perfect for the family to keep track of all their belongings.
The Hydro Flask stainless steel is on sale for all your water needs throughout the holidays.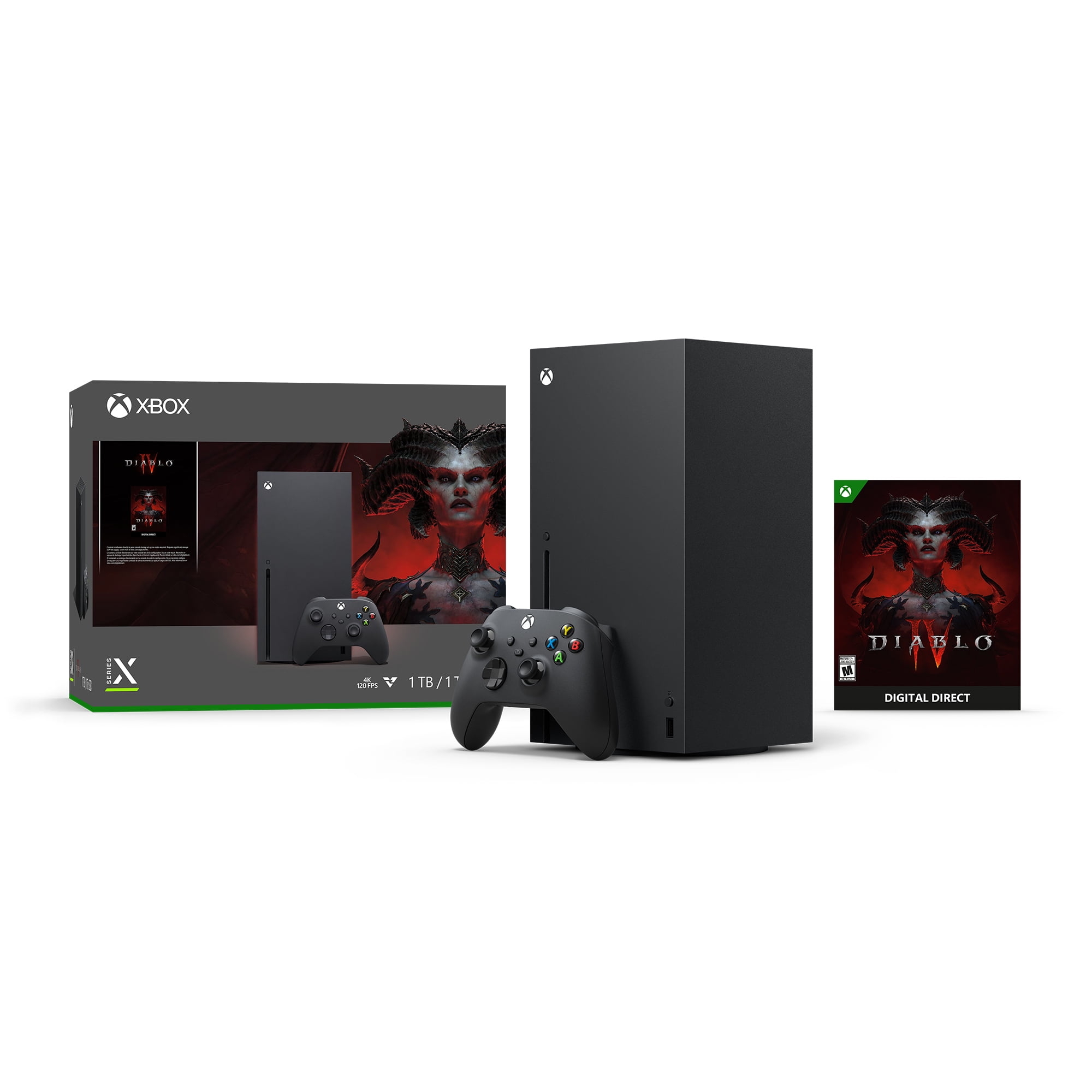 Xbox Series X – Diablo IV Bundle
The Xbox Series X Diablo IV Bundle is one of the bestselling Walmart items this past week, so get your bundle at its lowest price just in time for the holiday season.
By clicking on the featured links, visitors will leave Localish.com and be directed to third-party e-commerce sites that operate under different terms and privacy policies. Although we are sharing our personal opinions of these products with you, Localish is not endorsing these products. It has not performed product safety testing on any of these products, did not manufacture them, and is not selling, or distributing them and is not making any representations about the safety or caliber of these products. Prices and availability are subject to change from the date of publication.
Copyright © 2023 WLS-TV. All Rights Reserved.
With Its Novel Affiliate Model, The Sporting News Bets on Lifetime Value
Sports publisher The Sporting News raised $15 million in Series A funding in September, in large part because of the unique affiliate marketing model it employs.
The company, like a growing number of sports media newsrooms, generates revenue from referring its readers to sportsbooks and gambling operators. 
But unlike traditional affiliate models—where retailers like Amazon pay publishers like Wirecutter on a cost-per-acquisition basis each time a customer makes a purchase—The Sporting News uses a revenue-share structure, meaning that it receives a percentage of the lifetime value of the new customers it sends to gambling operators.
"When it comes to delivering a customer to a platform with a longer use case, it is short-sighted to take a one-time fee," The Sporting News CEO Rich Routman said. "If I send someone to a streaming platform, and they spend $10 a month for five years, why would I take a $20 bounty? I'll take $2 a month for five years."
The model enables The Sporting News to act more as a long-term partner to the sportsbooks it works with, sharing in their successes by generating revenue when their referrals spend money. This year, the sports-betting industry in the U.S. is projected to generate $7.62 billion in revenue, according to Statista.
Interest in this kind of model has risen as publishers look to diversify their revenue streams.
While affiliate marketing and commerce are critical in these efforts, they are challenging because publishers have to stack up thousands—if not millions—of individual purchases to make the operation worthwhile. 
But revenue-share models let publishers generate recurring income from the customers they generate while placing the onus on them to source quality referrals—a dynamic similar to performance advertising.
Potential in other publishing sectors
The revenue-share model is commonplace in Europe, where the sports-betting market is more mature. The Dutch firm Better Collective, for instance, projects 2023 revenues of $345 million, according to company filings.
But it's rarer in the U.S., where gambling on sporting events became legal federally just five years ago. So far, only sports publishers have embraced the model, as it functions best in industries in which customers have high lifetime values.
But there is no technical reason why it wouldn't suit other media companies with similar market dynamics, such as software sales or subscription services, said Bryce Widelitz, vice president of publisher innovation at partnerships management platform impact.com.